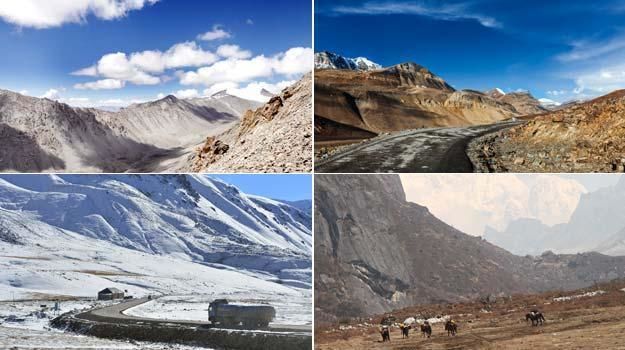 1. Marsimik-La (5679.6 meters):
Lying in the northeast of Khardung La and below the range of Karakoram in Changthang, this Pass is a lesser-known conqueror on the map of Himalayan Range.

Unlike other motorable mountain passes, Marsimik pass is mainly used by the Army authorities to carry food and other supplies to border posts. Conquering the territory of Marsimik La is not an easy task, even for experienced bike riders. Several bumpy phases, sandy tracks and stiff incline give both the biker and the bike a rock and roll challenge to succeed.
Bikers need to obtain entry permits from district authorities of Leh as Marsimik La is an inner line route. Start your expedition at 8'0'clock in the morning from Phobrang as before 8 temperature is quite low and past that high velocity winds start.
Route: Leh – Chang La – Pangong-Tso (a small left dirt track few meters before Pangong-Tso is the entry point for the pass and is about32 km away from M-La) – Phobrang (base of ITBP camp) – Marsimik La.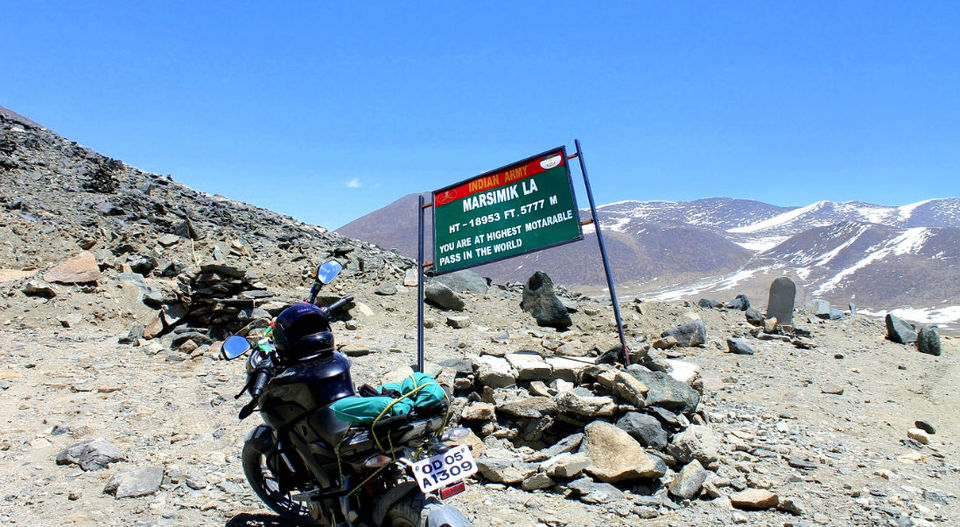 2. Dungri La/Mana Pass (5608 meters):
Tucked away in the rugged stretches of Himalayan Range in Uttarakhand, Mana Pass alias Dungri La stands out like a winner leading with an example among several competitors. Situated on the border between India and Tibet, the pass is located within the periphery of Nanda Devi Biosphere Reserve. Shake off the images of barren landscapes from your mind and leave behind those shaky rides, an expedition to Mana Pass is full of breathtaking sceneries of Uttarakhand. That's why it is not wrong to call it the most beautiful mountain pass of Indian Himalaya.
The pass is only used by the Army and ITBP for carrying supplies to border posts. Hence, Special permission is required for a drive to Mana Pass or Dungri La.
Route: Rudraprayag – Badrinath – Mana Village – Ghastoli – Rattokona – Jagrao – Deotal Lake – Mana Pass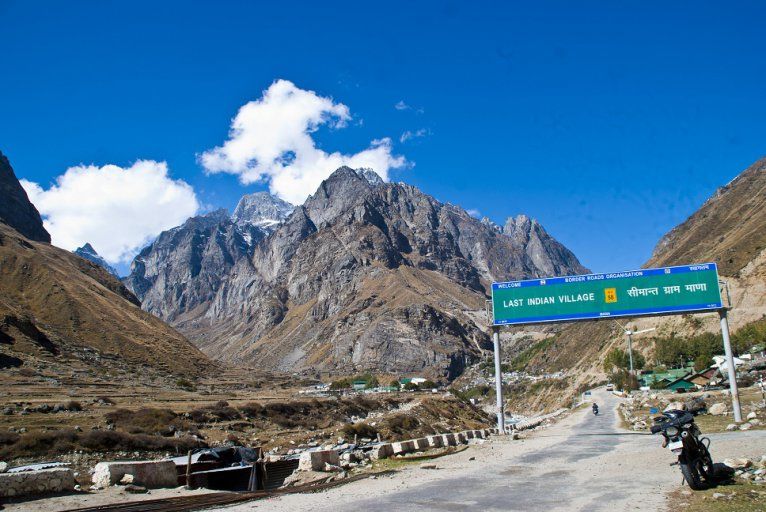 3. Kunzum Pass(4,551 meters):
The pass lies on the eastern part of Kunzum Range of Himalaya and connects Kullu and Lahaul valleys with Spiti Valley.
Start your expedition to Kunzum Pass from Manali, one of the main tourist destinations in Himachal Pradesh. The pass is situated about 129 km from Manali and en route you will cross traditional villages living in a world of their own and where life seems to move at its own pace. Casting a spell of magic over you is the changing hues – green to barren to snow white. Cross Rohtang Pass to reach Chatru, which stands as a soothing oasis amidst the cold deserted landscape of Spiti. From there, move further to Batal, the starting point of the 14 km trekking trail to the moon lake 'Chandra Tal'.
Once you are at the pass, you can enjoy panoramic views of Bara-Sigri Glacier (the world's second longest glacier) and can experience the rustic charm of Losar, the first inhabited village in the Spiti Valley situated at a height of 4,085 meters above sea level. There is a temple located on the top of the pass and is devoted to Goddess Kunzum. In the return journey, bikers can enjoy night stay at the only tented rest house in Batal. From Gramphoo, drivers can either return to the starting point (Manali) or can go to Leh via Keylong, Baralacha La and Tanglang pass.
Route: Manali – Marhi – Rohtang Pass – Gramphoo – Chatru – Chhota Dhara – Batal – Lachu – Kunzum Pass – Losar
4. Nathu La (4,328 meters):
Nathu La is located about 56 km from Gangtok and is placed at an elevation of 4,328 meters. It is for sure that most of you will take this expedition very lightly and for some reason, it is true!! But the USP of this motorable journey is the en route beauty. Panoramic views of surrounding alpine flora and mountains, freezing temperature and foggy weather will not let you think about anything else. Tsongo Lake situated at a height of 3,779 meters and falling on the way to Nathu La is a sight to behold. There is a metalled road but not in good shape. So be prepared for a jerky ride. There is a war memorial built at the pass in the memory of Indian soldiers who sacrificed their lives for the country. Visitors can also see Chumbi valley on a clear day.
Presently only Indian citizens are allowed to go close to the border and permits are required for an expedition to Nathu La.
Route: Gangtok – Tsongo Lake – Nathu La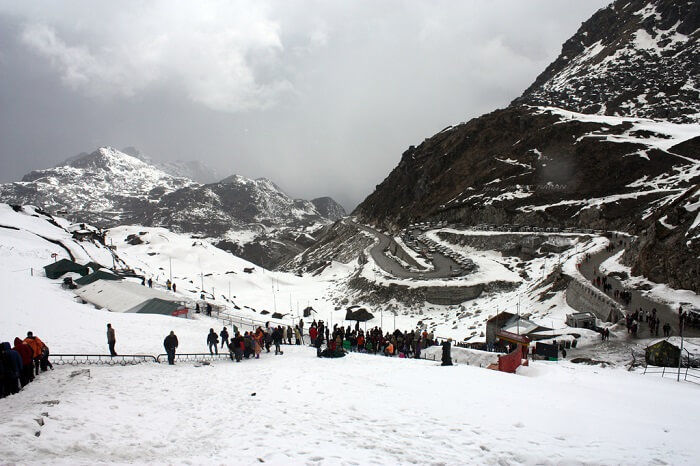 5. Sela Pass (4,175.8 meters):
Situated at a distance of about 78 km from Tawang town, Se La is much more than a mountain pass. It is the only route that connects Tawang district of Arunachal Pradesh with the rest of the country. Located at a height of 4,175 meters, the brown barren mountains of Se La are often covered in snow for a major period of the year. There is hardly any sign of vegetation but still a bike expedition to the pass is full of adventurous memories with blue clear lakes falling en route and clouds portraying a dramatic scene over the horizon of the mountains. The innumerable hairpin bends give you a thrilling test and the surrounding landscape is truly eye-catching. Visitors can also visit Sela Lake and Jang Waterfall, located close to the pass. Sela pass remains open throughout the year except when there is heavy snowfall and landslides.
Route: Guwahati – Tezpur – Bomdila – Thembang – Dirang – Se La – Jang Waterfall –– Tawang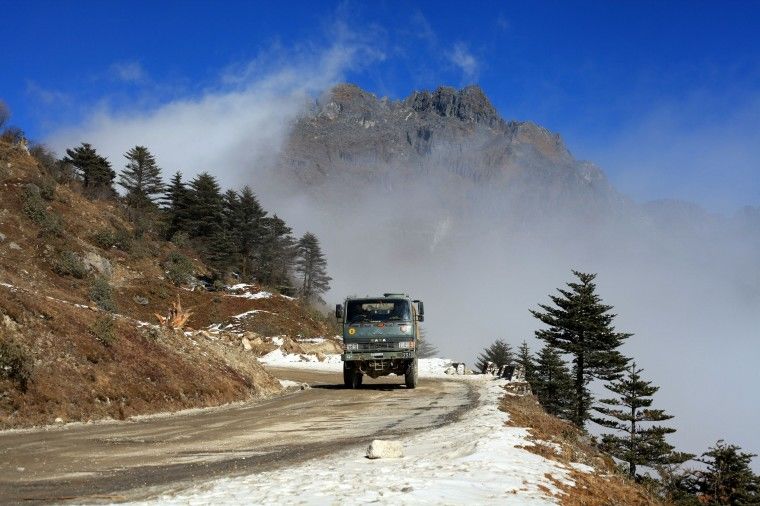 6. Saach Pass (4,420 meters):
A mountain pass in Chamba District, Himachal Pradesh, India on the Pir Panjal Range of the Himalayas. It is the gateway to the Pangi Valley and the shortest route from Chamba to the Killar (170 km). The pass is a relatively new road built just over 10 years ago which has shortened the distance from Killar to Chamba (the main town in the area) by about 500km!

The road over the pass is extreme. It's a treacherous and slippery road where even the most experiencied drivers do not dare to drive faster than 10 kmph at any point of time. The roads here are in bad condition, no mettaled or tarred road, and only 4×4 vehicles are suggested for traveling. Basic accomodation can be found at Killar for the night stay.
Words can't describe the road and pictures don't do it justice. The pass offers a spectacular view of the show clad peaks, high mountains, and untouched and unspoiled surroundings. The traffic on the road is virtually non existent, just some buses, a handful of jeeps and trucks. Likewise the valley is relatively sparsely populated not surprising due to the steep valley, with perhaps one village every 30km.
The pass remains open from June or early July to mid October. Avalanches and heavy snowfalls can sometimes block some sections of the road and can be extremely dangerous due to frequent patches of ice. The pass is the shortest road link between Chamba town, some 450 km from the state capital, and the Pangi Valley. The Pangi valley remains cut off from the rest of country for about seven months in a year
Route: Sach pass can be reached from three directions, via Pathankot-Dalhousie road, Manali-Udaipur road, and Udhampur/Anantnag-Kishtwar road. The first is the shortest, more treacherous, and most popular route, given that the other routes are very long in comparison.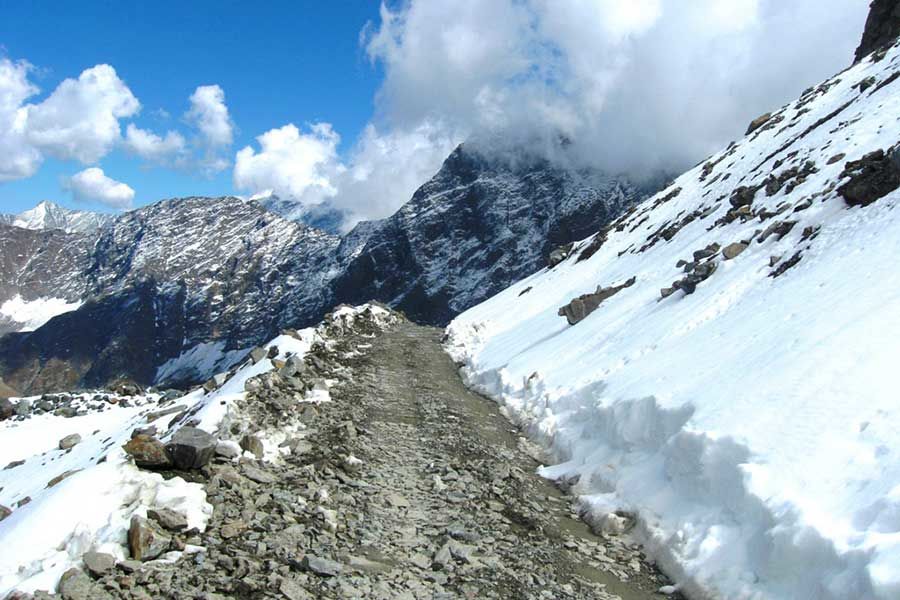 7. Jalori Pass (3.120 meters):
The Pass, situated in the Kullu district of Himachal Pradesh, is the nearest mountain pass from Delhi, approximately 600 km away, and features on every adventure tourist's map.

The road's winding design, providing stunning panoramic views, is very curvy and fun for a leisurely ride, so it pays to take it slow. From Ghayagi to Jalori Pass, the road is a mix of mud and pebbles restricting the speed of the vehicle to barely 20 kmph. After Shoja, the climb to Jalori Pass is steep and just about 3 kms before the pass, road conditions become bad, narrow and steep which makes it more difficult to climb even in first gear.
The Pass is the starting point of a couple of treks as well. A 5-Kilometers Trek to Serolsar Lake or a 1 hour hike to The Ruins of Raghupur Fort(From where you can get a stunning view of the Dhauladhar Range) is a cherry on the cake for the travelers.
Route: Delhi - Sonipat - Kurukshetra - Rupnagar - Mandi - Tirthan Valley - Jalori Pass Via NH 44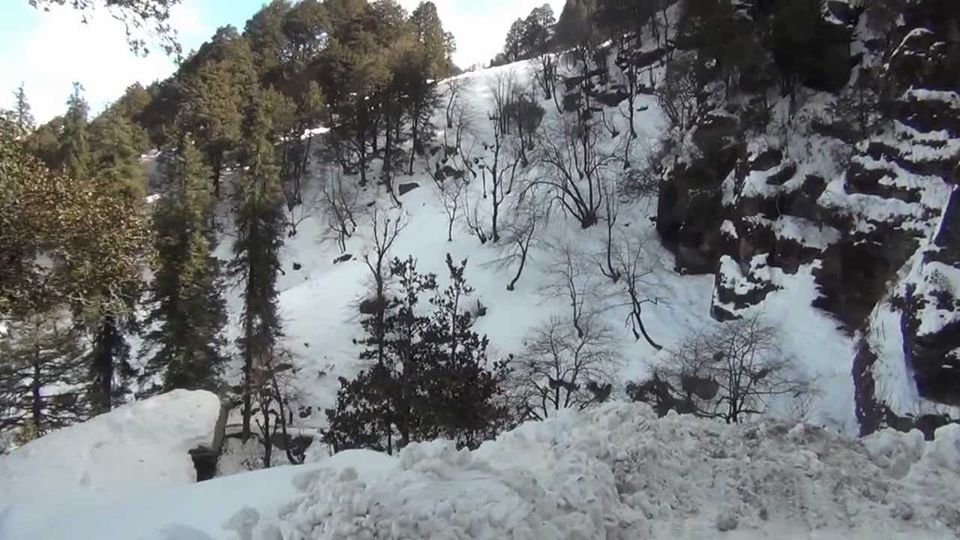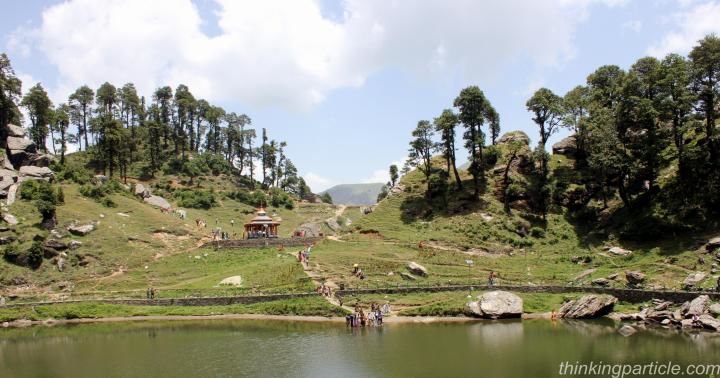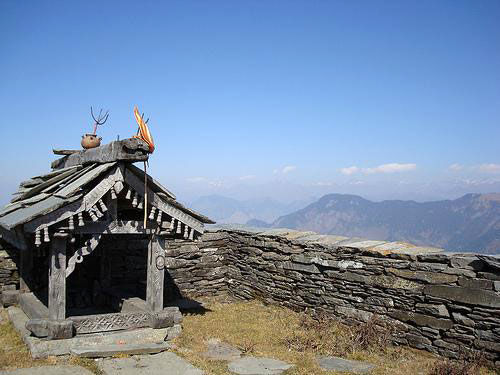 Photo Credits: Google Images, theraltrips.com, Tour My India, shikhar.com,Maps of India and Himalayan Navigators