If you have vowed to travel to all the corners of India, and then brag about your right as a true Indian adventurer, here are India's most extreme points that are totally worth the trip.
Northernmost Points in India:
1. Dharwas, Chamba district, Himachal Pradesh.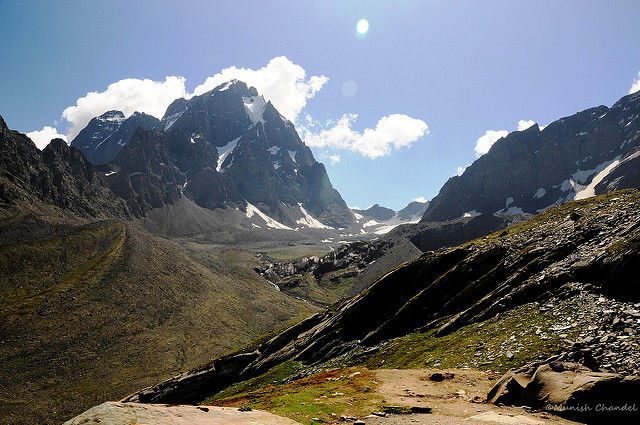 Exact Location: Dharwas is the northernmost village of Himachal Pradesh in Chamba district, and is located around 17 km from Ishriari village.
Nearest Town: Killar
How To Reach:
By Air:
The nearest airport from Chamba is that of Kangra, located at the distance of 180 kilometer, and offers facility for reaching the place by air.
By Rail:
Pathankot is the nearest railhead from Chamba, situated at the distance of around 122 kilometers. Tourist can come to Pathankot and from here, can opt for bus services or cab services, available to reach Chamba.
By Road:
The nearest bus station from Chamba is located at Chowgan.
The road connectivity in Pangi Valley is the 170 km road link from Chamba to Killar via Saach Pass. This is known as Alwas-Killar road and it is part of Ahju khara Mukh - Chamba - Tissa- Alwas- Killar road. From Chamba via Tissa Bairagarh and Satrundi, the road is motorable up to Killar,but the road is suitable for jeep ride.
one can also take the route via famous, Manali -Leh national highway up to tandi .After tandi next destination is udaipur . Pangi is just 80 km from this place and one can reach in just four hours due to poor condition of the roads . Killar is the head office of the valley and from here government buses runs on every route in the valley .
Why You Should Visit It: The town of Dharwas is known for its picturesque location adorned with natural beauty. It is home to the large natural spring called Tilmili which is well known for its mineral qualities.
2. World's Highest Battlefield, Siachen.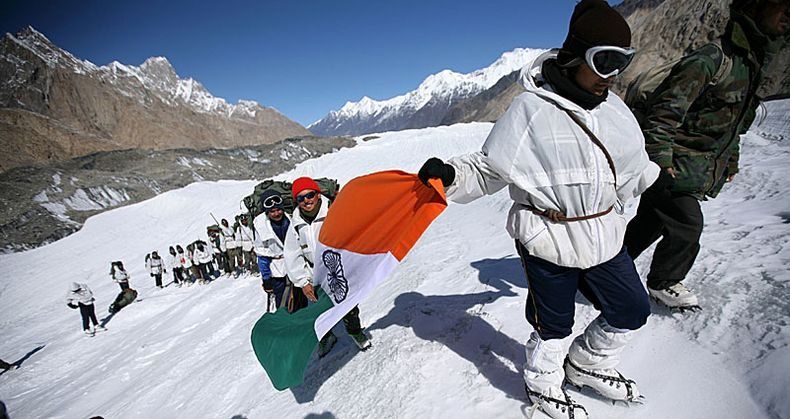 The Siachen Glacier is the highest and coldest battlefield in the world at an average altitude of 20,000 feet. The temperature in winter dips down to as low as minus 60 degrees.
Exact Location: The Siachen Glacier is located in the eastern Karakoram range of in the Himalayas.
Nearest Village: Panamik, a small village in Nubra Valley.
Why You Should Visit It: Civilians are usually not allowed to go beyond Panamik, a small village in the Nubra Valley famous for its hot sulphur springs. The annual Siachen civilian trek organised by the Indian Army, gives them a chance to trek up tothe icy heights of the glacier. The Army takes around 40 people, including its experts, two journalists, defence scientists, school cadets and "civilian volunteers," on the "unique adventure trip".
How To Reach: The Siachen glacier can be approached from Panamik, a small village in Nubra Valley.
Read more about the trek here: A 60-km Trek to the World's Highest Battlefield, Siachen
Southernmost Points in India:
1. Indira Point in the Nicobar Islands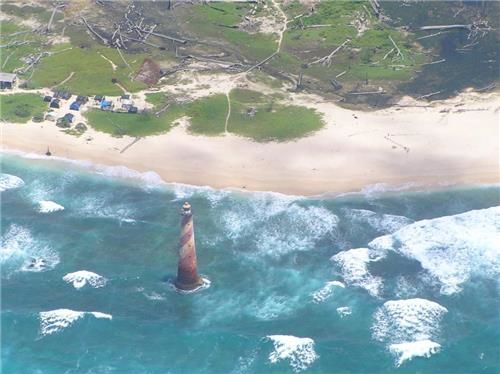 Exact Location: The point is located in the Union Territory of Andaman and Nicobar Islands and is named in honour of Indira Gandhi.
Why You Should Visit It: People have always been inquisitive about what actually forms the southernmost tip of the Indian Republic. The Indira Point in the Nicobar Island is the answer to all these quests. Pinpointed in the massive Nicobar Island of the eastern portion of the Indian Ocean, the Indira Point is truly a place of outstanding picturesque gorgeousness. It is one of the most visited places of Nicobar Island which is explored by numerous tourists every year.
How To Reach: The place can be easily approached from the capital city of Port Blair. It takes more than a sea's voyage to access the Indira Point. One can also reach the Point from the very famous and grand Sumatra island of Indonesia as it is situated at a considerable distance of 160km from Sumatra. One can easily encounter the place via airways. Port Blair is the capital city and main airport of Andaman Islands. Chennai, Kolkata, Vishakhapatnam and other cities in India connect themselves to this exotic place. The Kingfisher and Jet Airways render commendable services to the passengers.
2. Kanyakumari (Cape Comorin)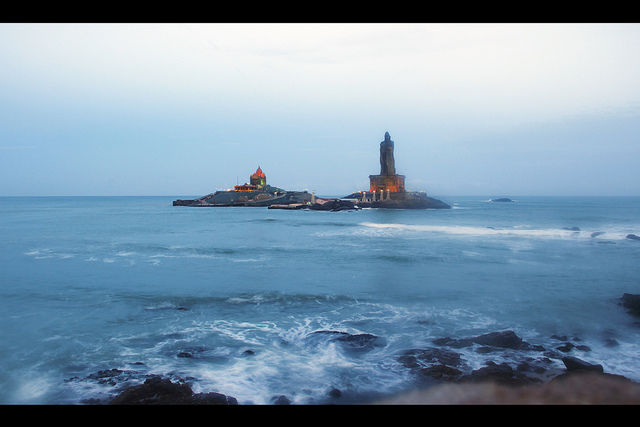 Exact Location: Kanyakumari, formerly known as Cape Comorin, is a town in Kanyakumari District in the state of Tamil Nadu in India.
Why You Should Visit It: Because this is it, the end of India. There's a sense of achievement on making it to the tip of the Indian subcontinent.

How To Reach
By Air
Located at a distance of about 67 kilometres, the nearest airport to Kanyakumari is the Trivandrum International Airport. Apart from being well connected with the major cities in India, the airport is also well linked with some gulf countries. Popular airlines alike Air India, IndiGo, Jet Airways, Qatar Airways, Etihad, Oman Air, Air Arabia and Kuwait Airways have excellent connectivity from this airport.
By Bus
Tamil Nadu and Kanyakumari Road Transport Corporation offer regular fleet of buses to almost all the major cities of South India. You can choose from deluxe, regular and air-conditioned private buses which run between Kanyakumari and Bangalore, Trivandrum and Chennai.
By Train
Kanyakumari has its own railhead and trains from major cities of India stop at this junction. Kanyakumari Express is well-connected to Mumbai and Bangalore. Apart from this, the second nearest station is the Trivandrum Central railway station, which is well connected to almost all Indian cities. Once you reach Trivandrum Central, you can either board another train to Kanyakumari junction or hire a taxi to Kanyakumari city.
Westernmost point in India:
1. Ghuar Mota in the Kutch region of Gujarat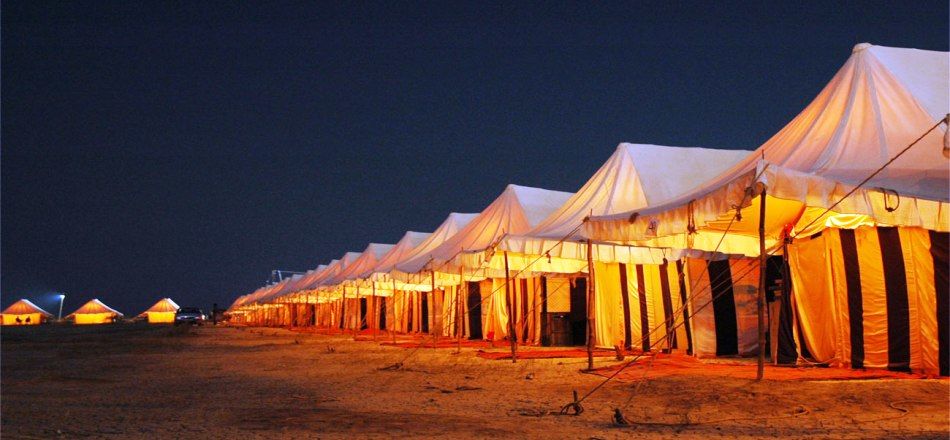 Exact Location: It is located near the disputed Sir Creek and the Koteshwar temple.
How To Reach: Bhuj is the most important town in Kutch and also the district headquarters. Bhuj is accessibly by Air, Train and Road. The distance between Kutch and Guhar Moti is 192.2 kms, which can be covered in approximately 3 hours, 22 minutes.
2. Koteshwar, Kutch
Koteshwar is a small village and the location of an ancient Shiva temple. It located near the mouth of Kori Creek, in the west ofKutch district of Gujarat, the last outpost of human construction at the westernmost limit of India.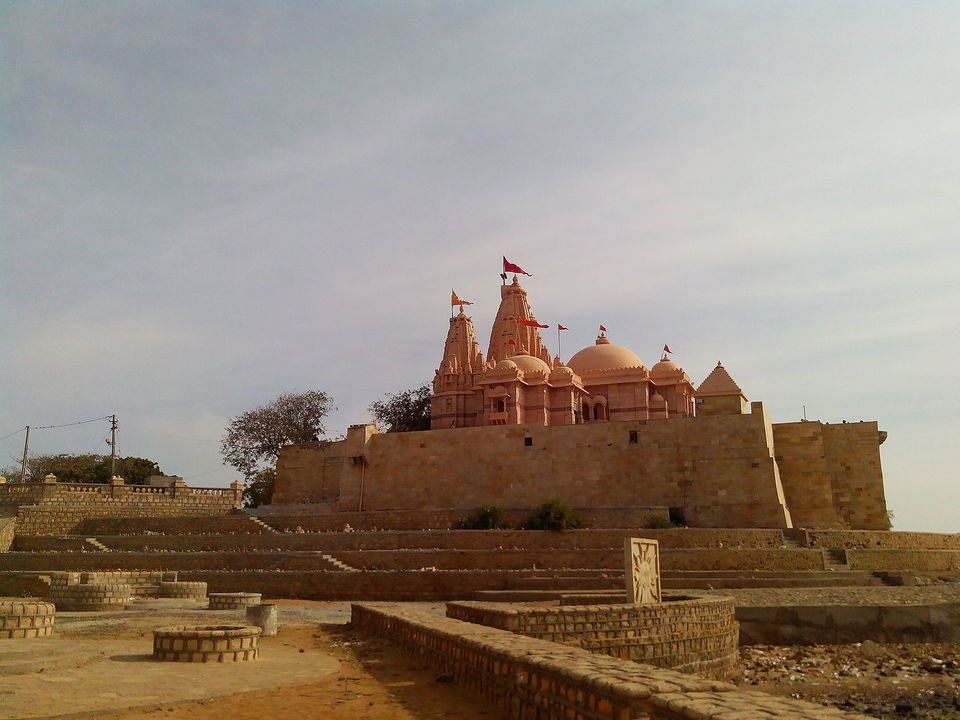 Easternmost Points in India:
1. Menchuka, Arunachal Pradesh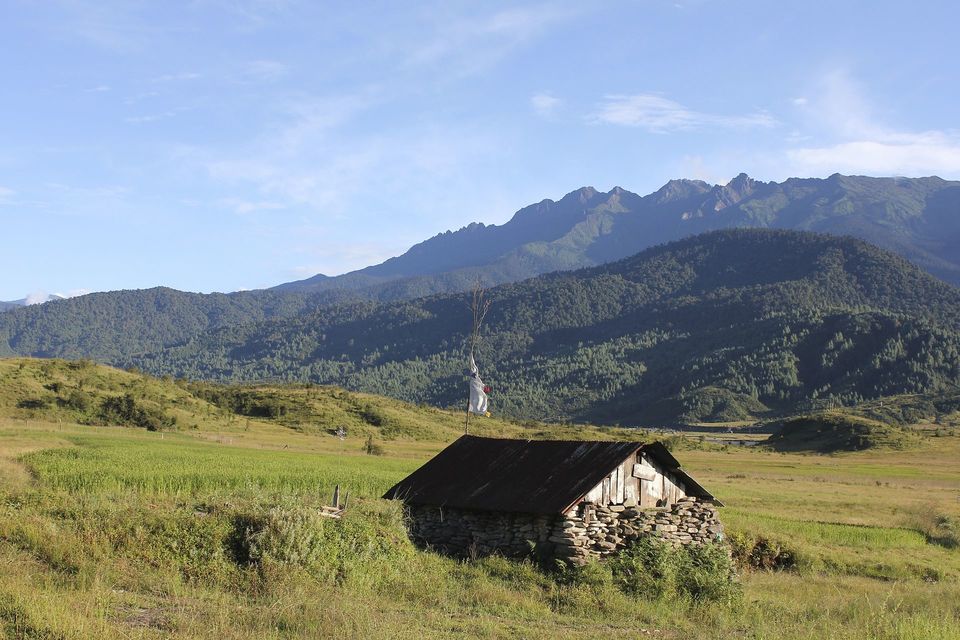 Exact Location: The picturesque Mechuka Valley, about 29 km from MacMahon Line which separates India from China, in West Siang district Arunachal Pradesh, India.
Why You Should Visit It: Visit Mechuka for its scenic beauty, exotic tribes, gentle hills and snow-capped mountains and River Siyom.
How To Reach:
By Air:
The nearest airport to Mechuka is Mohanbari Airport in Dibrugarh, Assam which is about 385 km from Mechuka. The Lilabari Airport in the Lakhimpur district in Assam is about 420 km from Mechuka. The nearest international airport is Lokpriya Gopinath Bordoloi International Airport, Guwahati, Assam which is about 800 km from Mechuka. From the airport, tourists can hire a taxi/cab.
By Rail:
The nearest railway station to Mechuka is Simen Chapari station of Assam, which is about 134 km from Mechuka. Silapathar Station in Assam is about 325 km from Mechuka. Tinsukia and Dibrugarh stations of Assam are about 400 km and 370 km respectively from Mechuka. From the station, tourists can hire a cab or a bus to reach Mechuka.
By Road:
Mechuka is well connected to the neighbouring towns by roads. To enjoy the scenic beauty of the country side tourist have to board a bus from Along or hire a taxi to reach Mechuka. If travelling by own vehicle, SUV is the ideal mode to reach Mechuka. Since it is hard to find a fuel station on the way to Mechuka, sufficient fuel should be stored in the vehicle.
2. Kibithu, Arunachal Pradesh.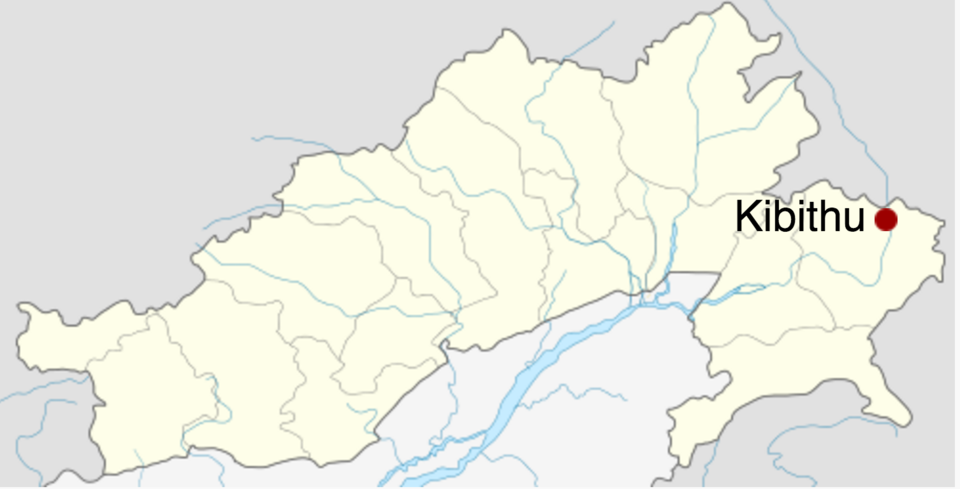 Exact Location: It is uniquely located on the trijunction, with China to the north and Myanmar to the east.
Why You Should Visit It: It is amongst the most beautiful towns of Arunachal Pradesh with dozens of rivulets and waterfalls.
How To Reach: It is connected by a 2 lane road to kibithu and is a major tourist attraction from April to November.
Have you been to any of these remote destinations? Share you story here
Frequent Searches Leading To This Page:-
remotest village in India, remote places in India, most remote village in India, remote villages in India, most isolated places in India, most remote places in India