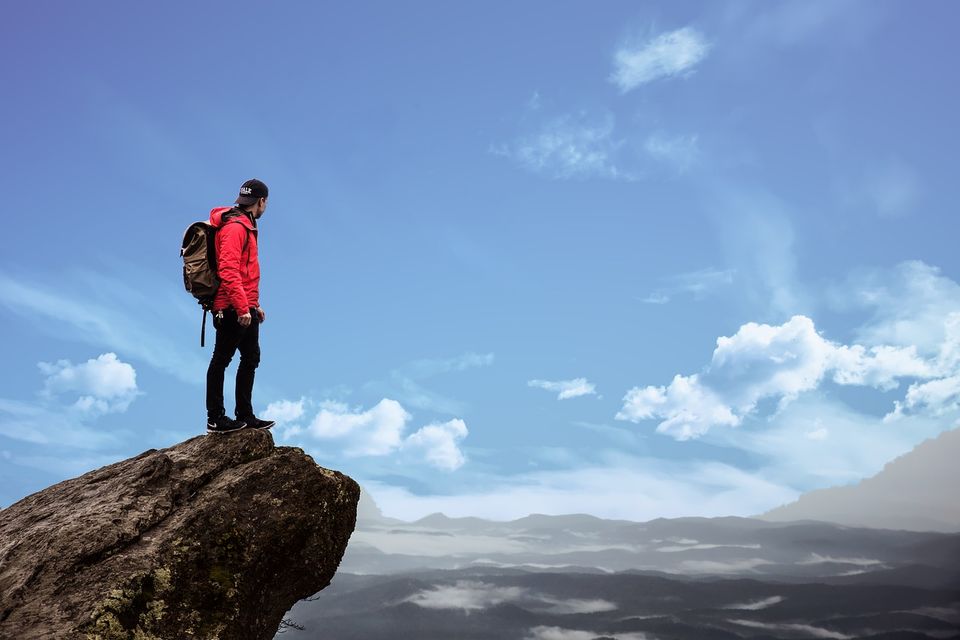 Travelling, irrespective of the destination always comes with its own share of chills and thrills. While travelling within one's own motherland is all about exploring within the comfort of your country's boundaries, travelling abroad is a different ball game altogether. One of the biggest challenges that one faces while travelling to a different country is managing those expenses—one wrong step and the next thing you know is that you're completely off budget!
This is exactly where taking smart steps such as making daily budgets, choosing the right stay and travel options and having a reliable foreign exchange partner such as CentrumForex becomes essential. So if you're someone who's getting jitters planning that dream international vacation, here are seven ways by which you can ensure that you don't miss out on the fun, while sticking to your budget, of course:
Timely booking of flights
One of the most prominent expenditures that you will incur on an international trip will be the money spent on flight tickets. Every seasoned traveller swears by the fact that the biggest hacks while booking air tickets centres around when you get those tickets—book well in advance and you're most likely to get steal deals while making last minute flight bookings will only cost you a bomb. Additionally, always make it a point to use a website that allows you to compare rates from third party air ticket portals and choose the best one wisely. You can also reduce costs by avoiding a direct flight and opting for one with a stopover since they are usually priced more competitively. Finally, even though that business class seat will tempt you, opt for economy and use the saved money for the adventures that await you!
Managing pre-trip expenditure
A big mistake that travellers often end up making while budgeting their international trips is that they spend way more than they should before even setting off. While expenditures such as visa fees are completely inevitable, there are several steps one can take to control pre-trip spendings. Blowing out thousands of rupees in shopping for gear and clothes just does not make sense because in the end, it's going to be the experience that matters and not what you were wearing at that moment! Additionally, it is very important to manage your money before you set off and carrying a decent amount of foreign currency always comes in hand. Using services by CentrumForex, you can easily get foreign currency delivered to your doorstep and in a flash, you'll be all set to embark upon your adventures—save both your precious time as well as hard earned money! What more can one ask for!
Click here to get foreign currency delivered to your doorstep and experience seamless travel, courtesy CentrumForex.
Choosing the right accommodation
Much like flight booking, accommodation is yet another major expenditure that a smart traveller can actually end up saving money on! Putting up in hostels and home stays is always a good idea because not only will it cost you significantly less, you will also end up meeting other like-minded travellers and making new friends! However, if you're someone who just doesn't want to compromise on the luxury, refrain from booking in a rush. Find the right hotel and compare its listing on as many sites as possible to get the best price. Also, make it a point to look for coupon codes to get additional discounts and cash backs.
Public transport for the win
Though travelling in private cabs or hiring a self-drive car does come with its own perks, it will also end up costing you a lot of money. During the process of planning your trip, make sure you read up well on the public transport system in the country you're visiting. Travel in buses, trams, tuk-tuks and trains to not only save money but also live the destination inside out—by actually being out there and embracing your journey from one place to another.
Carrying a dependable Forex card
Considering the volatile nature of foreign currencies, one can actually end up losing a lot of money due to fluctuating currency rates while travelling. This is exactly where a dependable foreign exchange (forex) card, such as CentrumForex's Forex Card comes into play. Promising best exchange rates, the CentrumForex card saves travellers from ever-changing currency rates, giving them multiple payment options and a guarantee of secure transactions.
Manage your finances while travelling abroad with CentrumForex's Forex Card. Click here to apply for yours now!
Selective splurging
One of the most important things to do while budgeting an international trip is to identify where you should splurge and where to hold yourselves back. If the destination is best known for a particular activity, do it, even if it costs more. Remember, there's always other experiences you can cut down on, such as spending big bucks in a lavish night club. Similarly, for dining, avoid expensive fine dining joints unless the place is highly recommended and try out more local favourites that will not burn a hole in your pocket. As for tourist spots, read up online on entry ticket prices and make your itinerary accordingly.
Detailed daily budgeting
Last but not the least, it is extremely important to make a daily budget before setting out on an international trip. Do extensive research on what all you want to do and make a day-wise budget including everything from entry tickets to transport to meals and even your daily dose of splurging. Finally, make sure you keep a specific daily amount for miscellaneous spendings—it will only help you in travelling within your budget and not exceeding it to a point where it becomes more than you can afford.
Have stories of memorable international trips done on a budget? Share your experiences and personal hacks with the Tripoto Community by writing in here. Head over to our YouTube channel and check out some breathtaking travel videos from all over the world!
In association with CentrumForex.