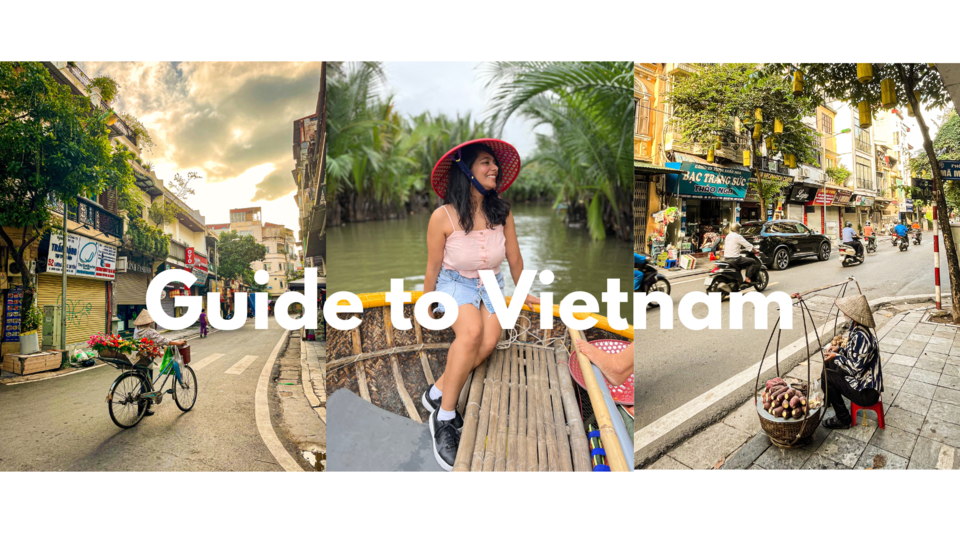 A slow life full of simple pleasures and great coffee, one with views to die for no matter where you look, that's the life I experienced on my recent vacation to Vietnam. Even before I stepped foot into the diverse country that Vietnam is, my heart knew that it'll be a memorable one, one I'll cherish for years to come. And guess what? It wasn't wrong.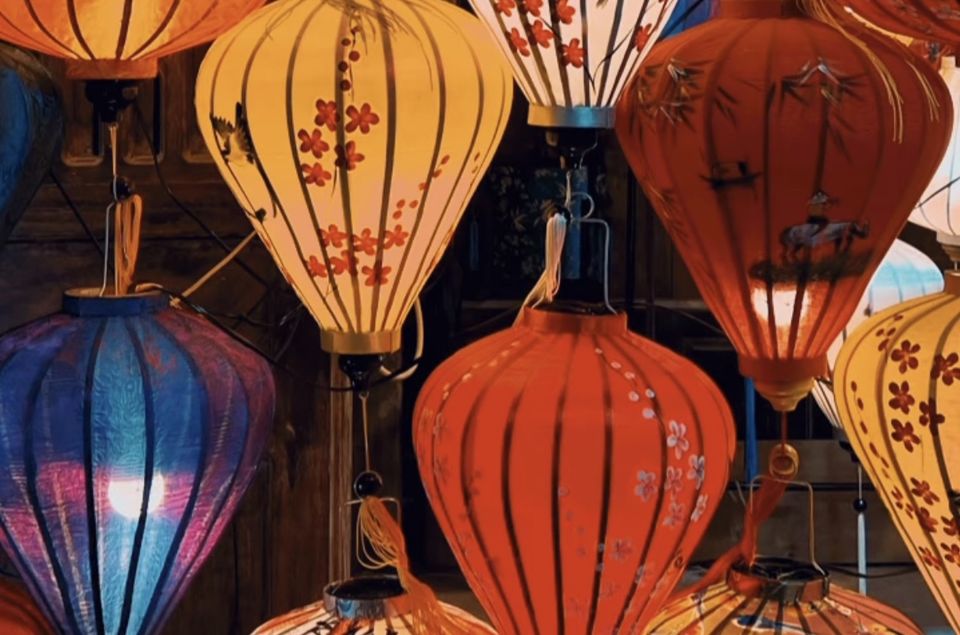 Vietnam is a South-East Asian country, often overlooked by most for its more popular neighbor, Thailand. It's a communist country that looks pretty small but isn't due to it's long narrow S shape that easily adds a lot of travelling time to your itinerary if you're looking to cover major ground. It has a beautiful and long coastline that's rather unexplored and can easily compete with any Maldivian beaches.
So, here's me trying to tell you everything I know now about Vietnam and everything I'd have loved to know before I set foot in this incredible country to make your journey a little bit easier. So, are you ready?
(Please note that a lot of information in this article is based on India being your starting point)
Let's start with a few facts that are nice to know about Vietnam :
1. Where is Vietnam located? : Vietnam occupies the eastern portion of mainland Southeast Asia. It is bordered by China to the north, the South China Sea to the east and south, the Gulf of Thailand (Gulf of Siam) to the southwest, and Cambodia and Laos to the west.
2. What is the Capital of Vietnam? : Located in northern Vietnam on the western bank of the Red River, Hanoi is Vietnam's capital city. It's a city with a rich history and political changes spanning over hundreds of years. Today, it's full of thing to do, visit and explore.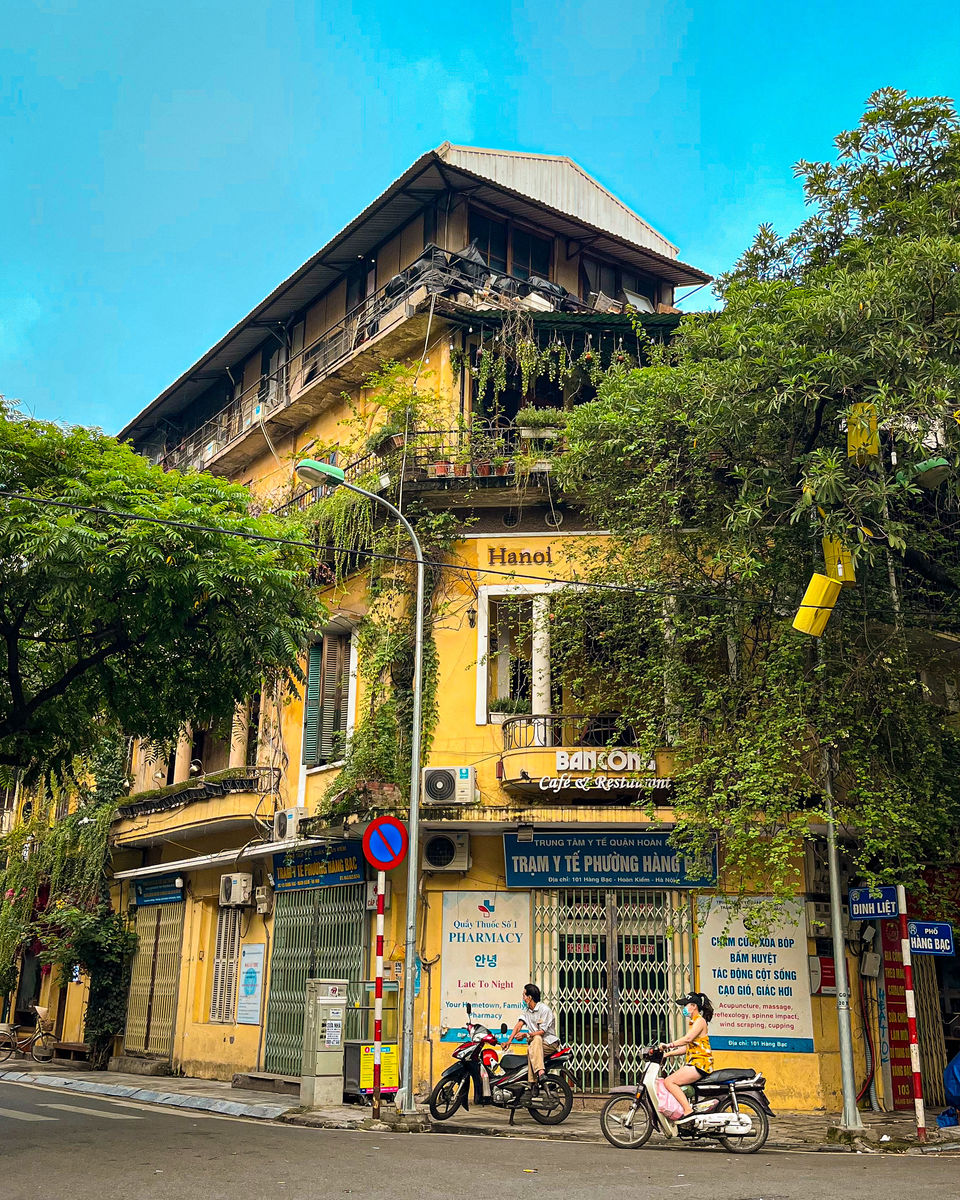 3. What is Vietnam's Currency? : Vietnam uses Vietnamese Dong (VND) as currency and even if you're travelling from India, you'll feel quite rich using VND. To give you a better idea INR 1 = 290-300 VND depending on the exchange rate. Which means INR 100 can easily get you a glass of amazing Vietnamese coffee. The difference will be more stark if you're travelling from a western country.
4. Is Vietnam a safe country to visit for females and solo travellers? : Vietnam is definitely a great country to visit as a solo, female or solo female traveller because not once did I feel unsafe there. I was travelling with a friend for the most part but even when I went around exploring by myself at night, I didn't feel any discomfort. People are super helpful and welcoming too so if you're lost, just ask around.
5. Can Vietnam be visited on a budget? : Most South-east Asian countries are budget-friendly and Vietnam is surely one of them. It's a country that can be adapted from budget-friendly to luxury without must effort.
6. Will language create an issue? : I won't lie and say that there is no language barrier, it is there as many people don't speak a lot of English, especially in smaller cities and areas. So, download google translate's app and download Vietnamese on it. That way you'll have no issues even if you don't have internet.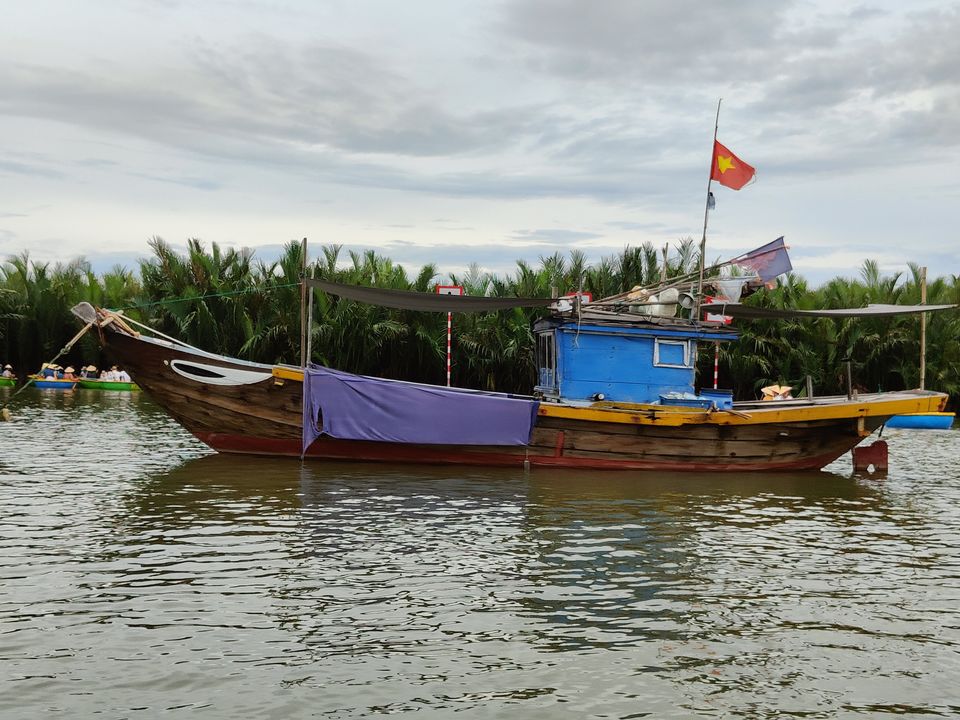 Vietnam Entry & Visa Requirements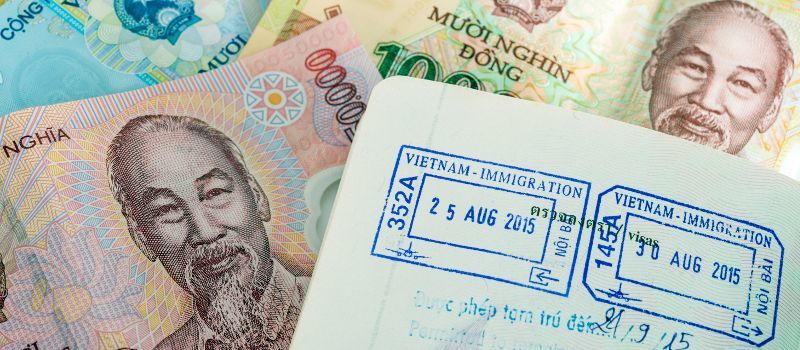 > Vietnam requires you to have an e-Visa as the Visa on arrival is suspended due to certain reasons. a very simple process that costs 25$ ( INR 2100) and takes 2 to 7 days maximum. You can apply for the e-Visa here (this is the official website, beware of agents and scams).
(Nationals of several SE Asian countries as well as Western nations do not require a visa for a visit of up to 15 days, so just check what are the requirements for your country)
Make sure you're entering the correct airport as the entry point because it can cause problems otherwise.
Once you've applied for your e-Visa and have a registration code, you can check the status of your visa after 2-3 days here and take a print-out of the downloaded eVisa.
> You'll also be required to have a travel insurance that covers your medical and travel delay expenses. I went for an insurance by GoDigit.com which cost me about INR 600 for 10 days. You can go for other International travel insurancees like HDFC, Bajaj Allianz etc too.
> There are no health or quarantine restrictions but I'd suggest you get vaccinated before and if possible, get tested to avoid any trouble later on.
Currency exchange, cash withdrawals & handling transactions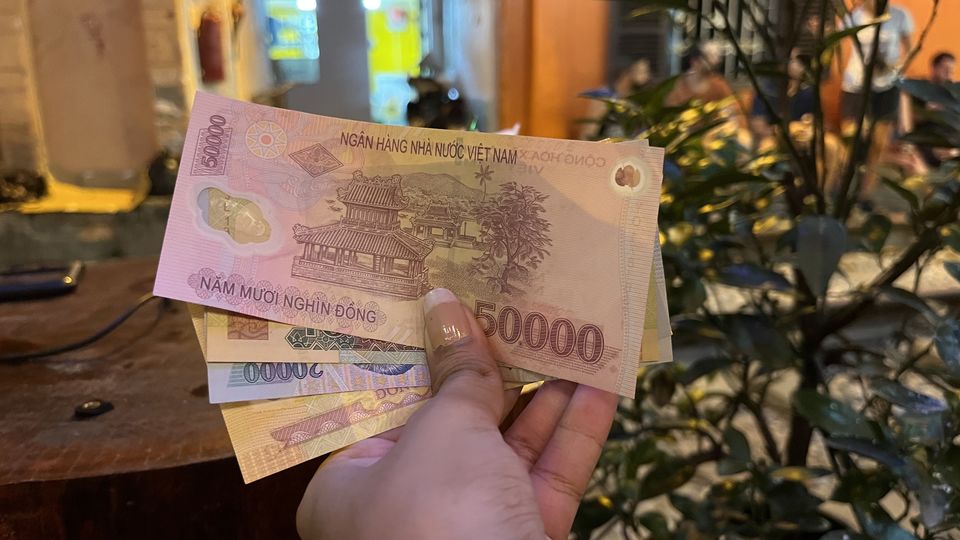 > So, I wish I knew this before but didn't, so here's a little tip for you. Avoid exchanging your currency in India as Vietnamese dong isn't very readily available, hence is expensive to buy in India. I paid about INR 7000 for 150k VND, which should ideally cost me about INR 5500 even with a commission. So, if you'd like to carry cash, exchange INR for USD instead and then convert it in Vietnam.
You can check the currency conversions in real time here.
> I carried an HDFC Forex card that I've been using for years, I prefer the Forex because you don't have to constantly worry about converting in real time and ca spend in peace. I used the same card to withdraw money from the ATMs in Vietnam and honestly, I was pleasantly surprised at the exchange rate. So, this is probably the best way to go about it. I got 150k VND for 66,4$ = INR 5300.
> You can also use an international debit card to withdraw cash and you'll get good enough rates too. You can also go for Niyo Global instead of Forex depending on your preference.
> If you'd like to avoid cash and do card transactions, remember that most vendors, mostly small one, charge a 3% fee for card transaction. So, plan accordingly.
> Lastly, be careful while doing cash transactions as a new currency can be overwhelming and confusing, so if you're in a hurry, you might paying 10k instead of 1k for something. Make sure you learn to differentiate between the different bills and are cautious in order to not get scammed.
Network & Connectivity in Vietnam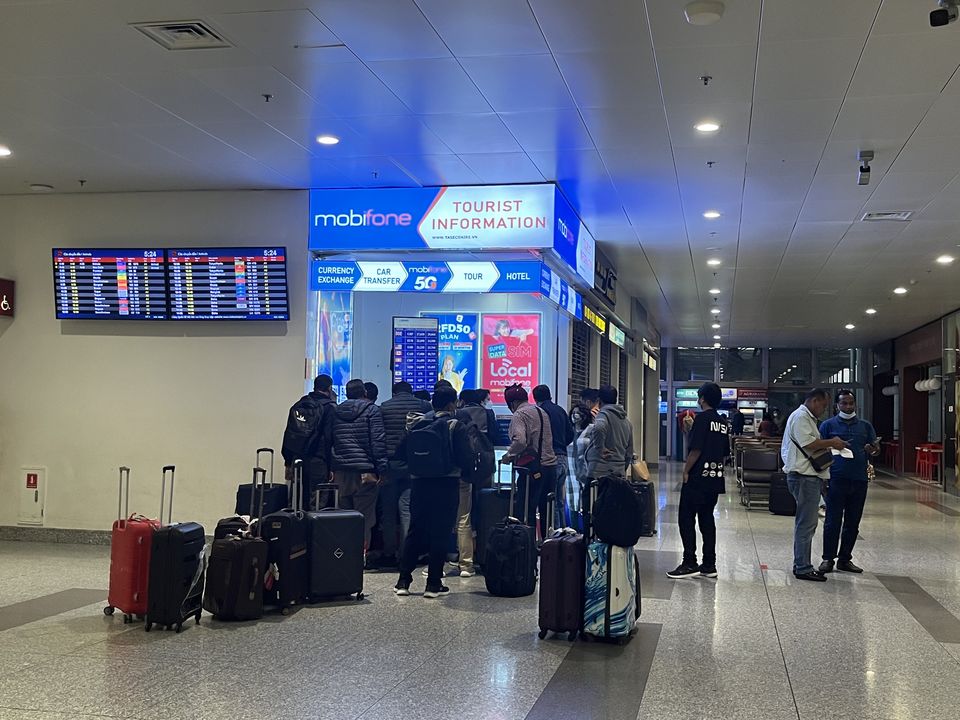 Just like while travelling to any other country, you can get international roaming activated on your number for Vietnam too, But, I'd suggest against it as it'll surely end up costing you more. So, instead reach the airport and get yourself a local Viettel SIM for about 300k VND (INR 1100) or if you can wait, you might get the same plan for cheaper in the city or at your stay. The SIM had great connectivity almost everywhere we went.
Travel to and within Vietnam
This is like the elephant in the room because when there are many options, it does get a little confusing to make a choice. So, I'll try to simplify it for you.
Travelling to Vietnam from India
> You can fly to any of Vietnam's 10+ international airports from all major Indian airports. The most popular ones are Hanoi's Noi Bai International Airport, Ho Chi Minh City's Tan Son Nhat International Airport and Da Nang's International Airport.
> There are several flight options available that include direct flights like Vietjet, Indigo, Vietnam Airlines along with Thai Airlines, Singapore airlines etc. that give you the option of connecting flights. On an average, you would pay INR 12,000 - INR 20,000 for return flights between Delhi and Hanoi/Ho Chi Minh City.
I took Indigo's connecting flight (Delhi - Kolkata - Hanoi) and then (Ho Chi Minh City - Kolkata - Delhi) for INR 22,000. We went for connecting flights because we booked just 15 days in advance so direct flights were not suitable or very expensive. So if possible, book at least a month in advance.
> I think you can also reach Vietnam by road from India, but that will definitely need an article of its own.
Travelling within Vietnam
> You can travel within Vietnam by road (taxis, train, buses) or by air (domestic flights).
According to me, the best website to book tickets for internal travel is https://12go.asia/en or the official websites of the airlines.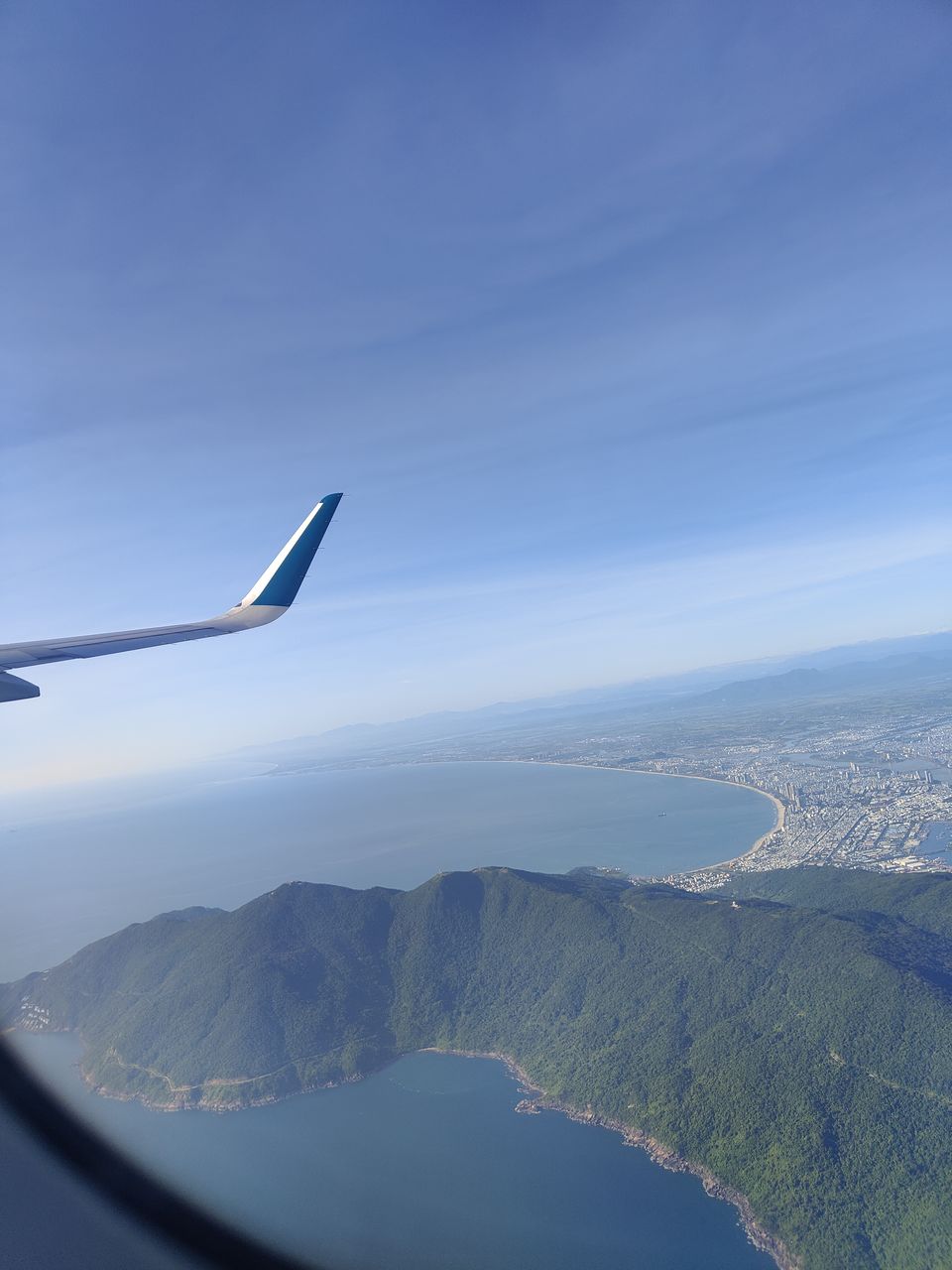 > There are several budget airlines that cater to all the airports in Vietnam like Vietjet, Vietnam Airlines, Bamboo airlines etc. You can choose any of these and depending on the distance and category, you would pay anywhere between INR 1,500 to INR 6,000.
We took 2 flights internally, a Vietnam airlines flight from Da Nang to Nha Trang (INR 3,500) and then a Vietjet flight from Nha Trang to Ho Chi Minh City (INR 5,390). The flights ended up being expensive for us due to the last minute bookings but we saved a lot of time, so it was totally worth it. On top of that, we were rewarded with incredible views on the flight to Nha Trang.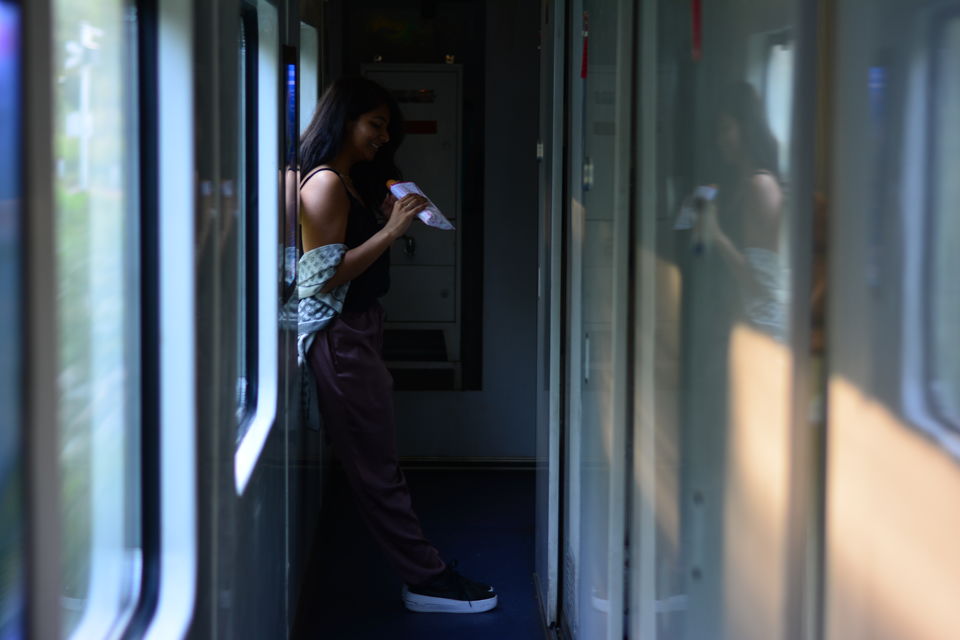 > The other option that is often debated is Vietnamese trains. I wanted to experience the train ride and decide for myself so we took a train from Hanoi to Da Nang and honestly, best decision ever. The views made up for everything! We went for a 2nd Class Sleeper AC by Vietnam Railways for INR 4,000. You can choose the 1st Class Sleeper for about INR 4,600 but we wanted to save up a little. The main difference is the softness of the seats and the fact that 1st Class has four (4) berths per cabin compared to 2nd Class which has six berths per cabin.
You can also go for the more expensive and fancy Violette Express or Laman Express trains which start at INR 6,000.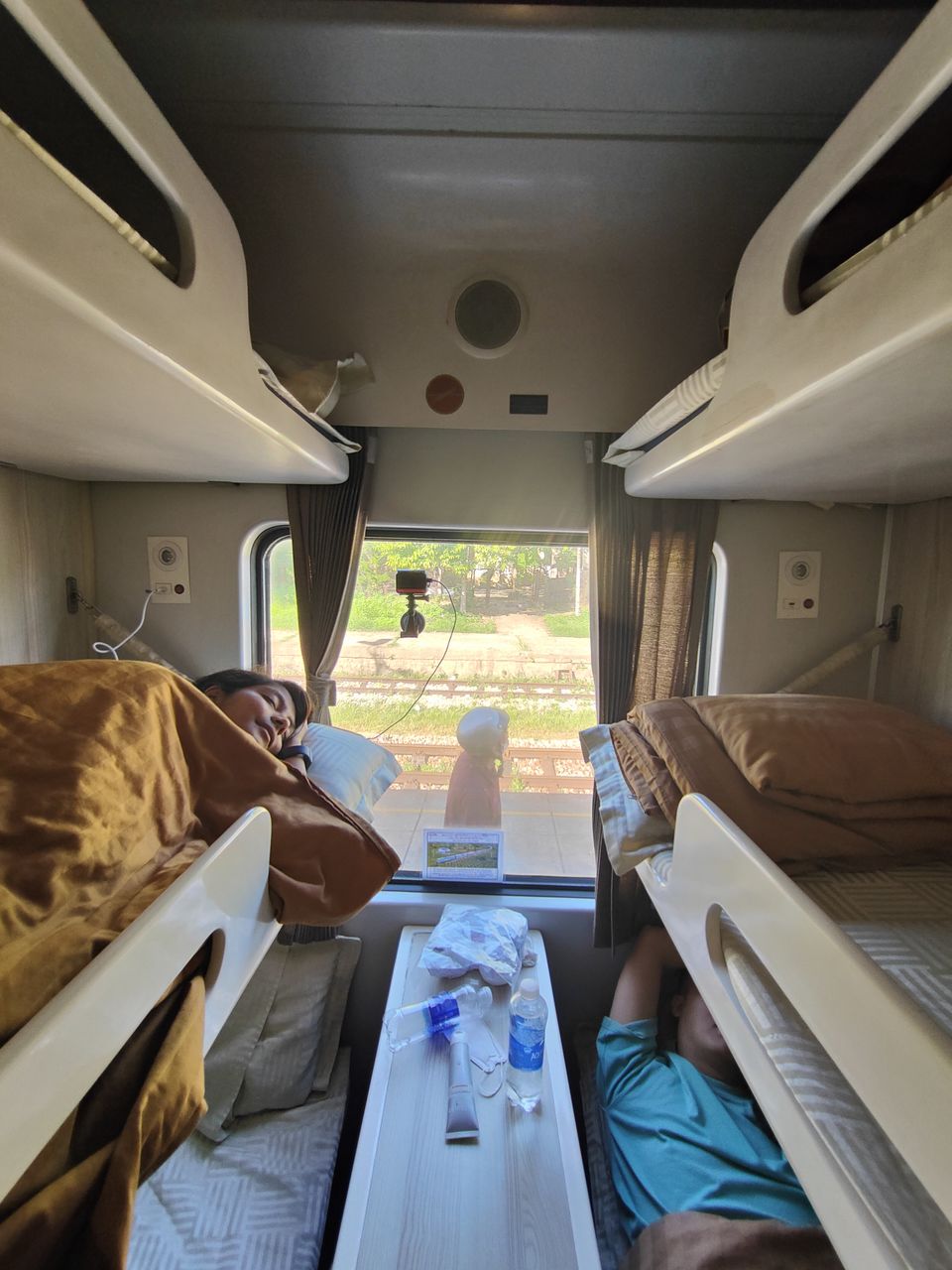 > Another good and affordable option is taking buses which should start at INR 1,500 and take almost the same time as trains. We didn't try this option but know people who did, so I'd say if you want to save money, this is a good option.
> And finally, you obviously have taxis for covering shorter distances like Da Nang to Hoi An or Da Nang to Hue. We took a grabcar from Da Nang to Hoi An for INR 1200 (INR 600 per person). You can also take local buses or if you're game, grab bike which is faster and cheaper. You can also take transfer packages from websites like getyourguide or VM Tours.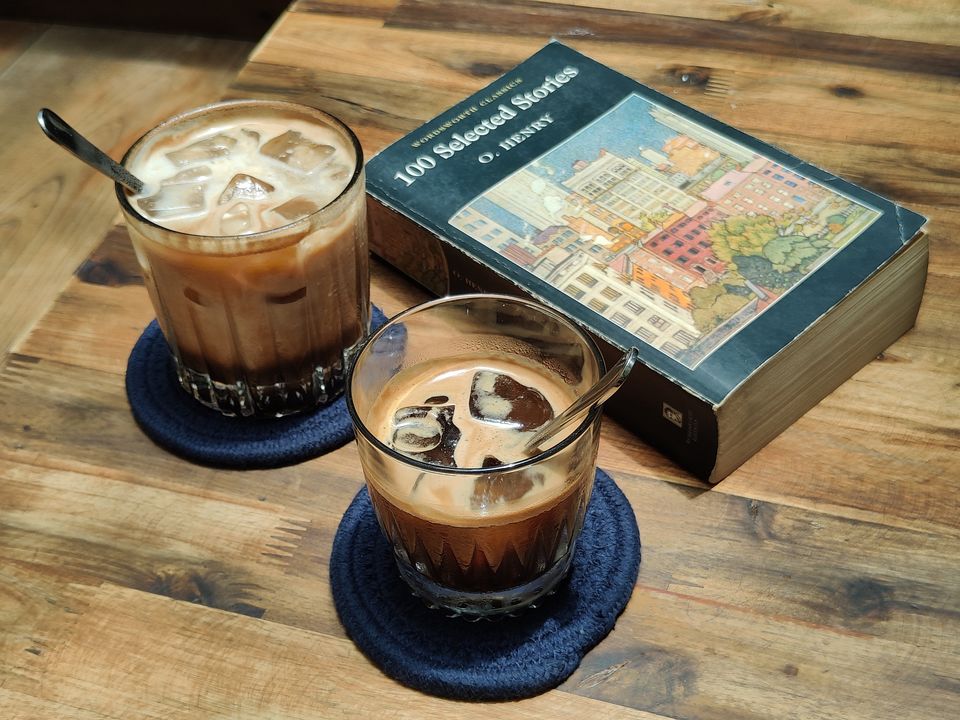 Travelling within the city you're in
> Call me biased but renting a scooter is the best decision you can make if you know how to ride. It costs between 120k VND to 180k VND (INR 420 - INR 650) for 24 Hours and is perfect for a day of exploration if you have a packed itinerary. The petrol should be about 27k VND (INR 95) per liter.
> Most cities in Vietnam can be explored on a bicycle, especially Hoi An, so if you like riding bicycles, this is your ideal mode of transport. In fact, many accommodations offer free bikes for their guests to utilise during their stay.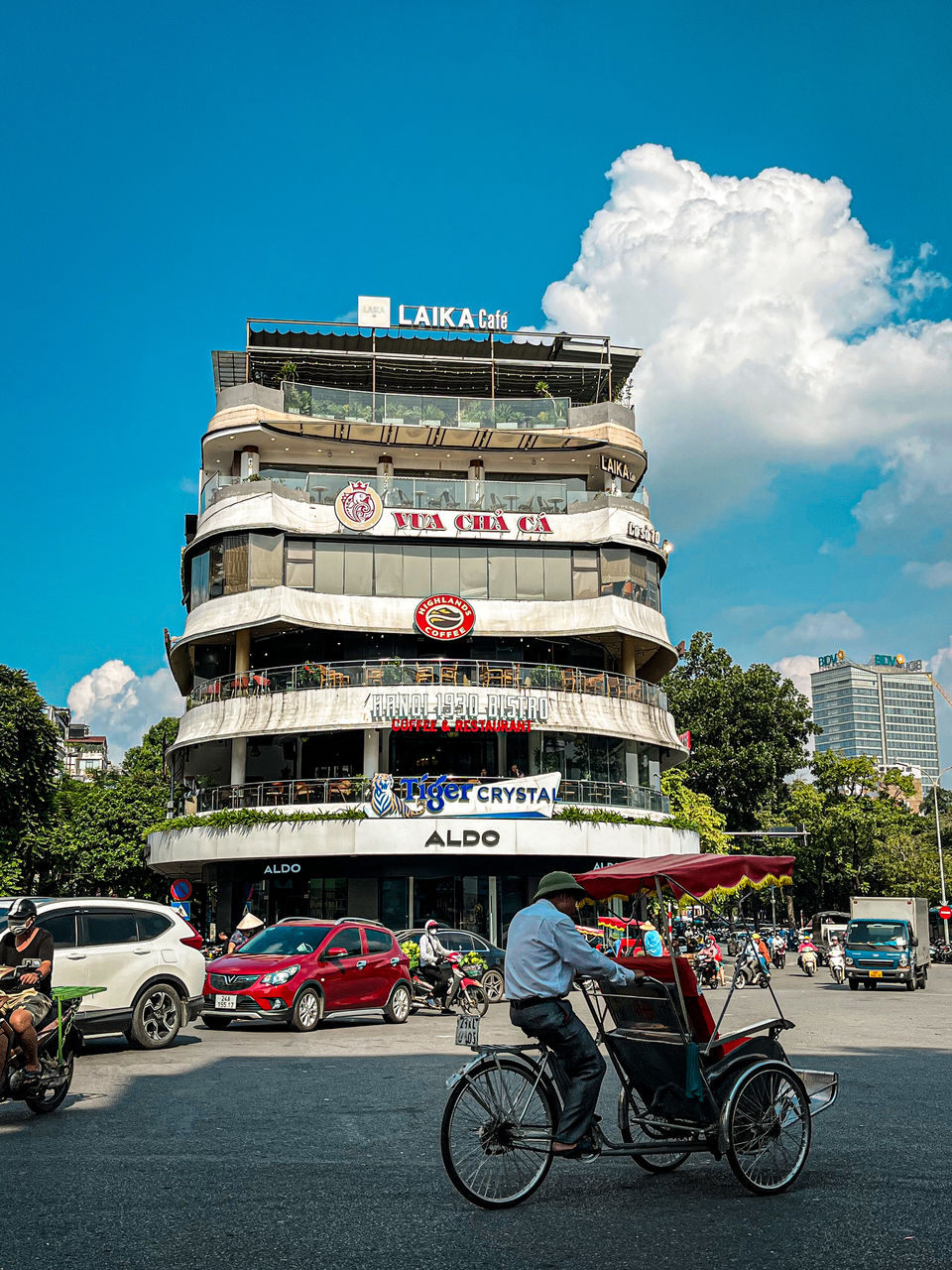 > The public transport in Vietnam is good and cheap, you can get tickets for as low as 7k VND (INR 25) for some buses. You also have metro in Hanoi and the option of taking tuk-tuks throughout the city.
Accomodation in Vietnam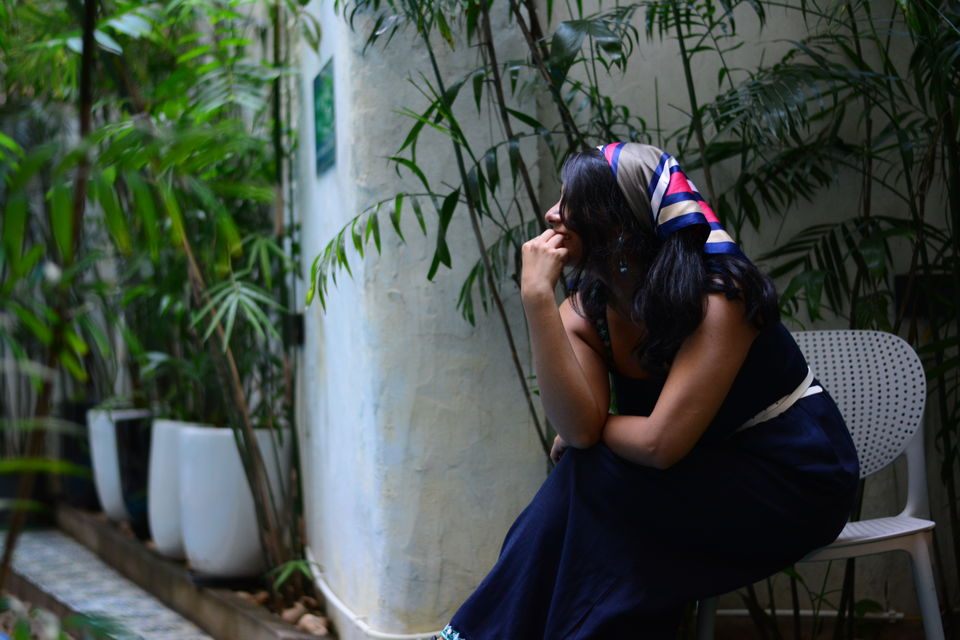 I honestly found this to be a major differentiating factor between India and Vietnam, the latter is definitely cheaper in terms of accommodations. You can opt from a huge variety of hostels, Airbnbs, hotels and resorts depending on your budget and travel style. I use websites like booking.com, hostelworld and airbnb to book my stays. You can get a bed in a good hostel starting at just INR 400 and a comfortable Airbnb for two starting at just INR 800. So, you'll easily find a stay to suit your need no matter where you go in Vietnam.
If you're looking to pamper yourself a little, you'll find plenty of amazing boutique hotels with beautiful views for a fraction of the Indian hotel prices.
Eating Out In Vietnam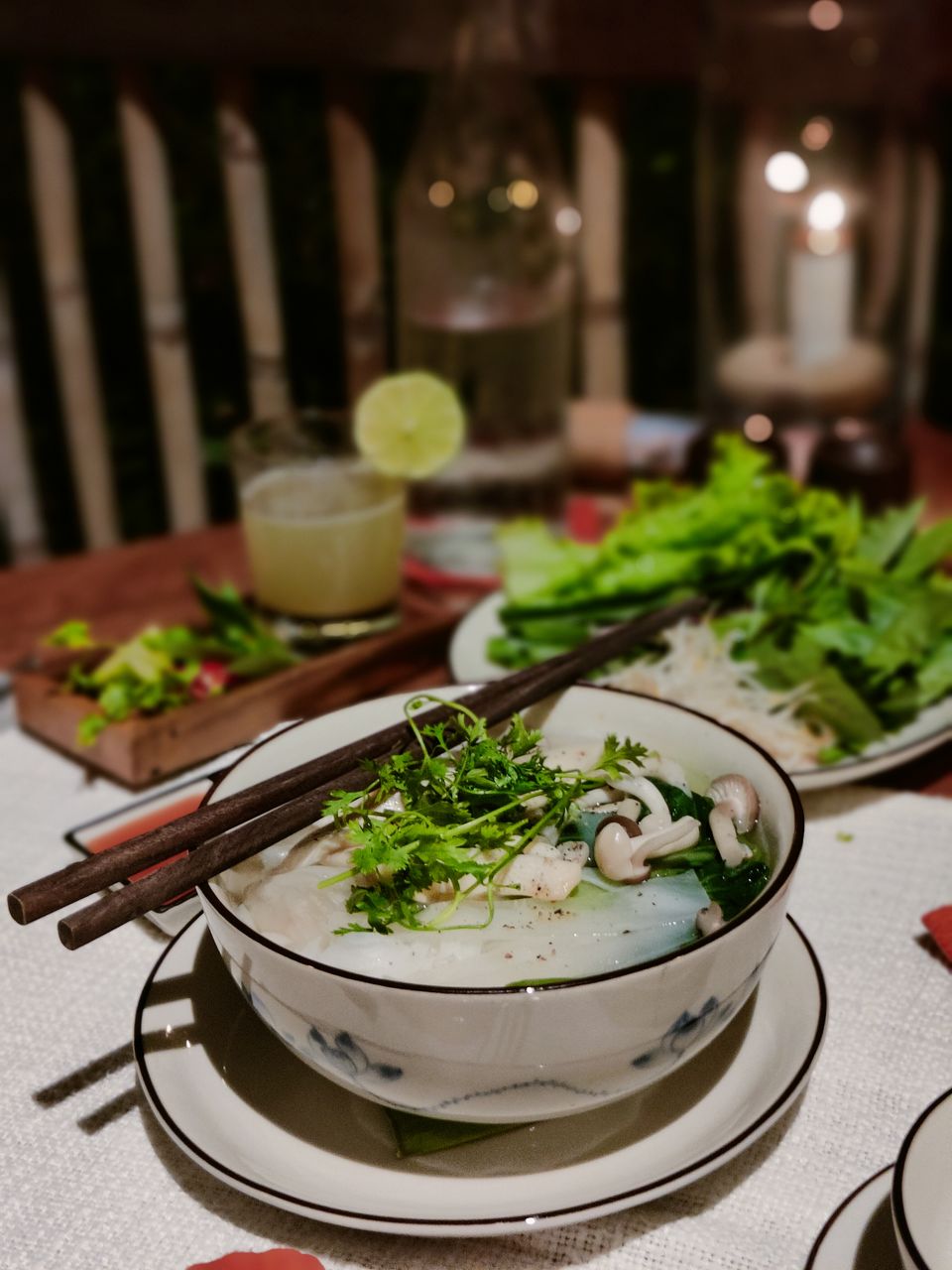 Vietnam knows how to make good food and coffee and I have no doubt about it now. Every meal and drink we tried in the country was great! It is a heaven for meat-lovers but being a vegetarian did not stop me from enjoying food in Vietnam. You have to try local street food that starts at 15k VND (INR 50) like Phở ( a Vietnamese soup dish consisting of broth, rice noodles, herbs, and meat traditionally), Bánh Mi (a short baguette with thin, crisp crust and soft, airy texture with toppings) & Bánh xèo ( a crispy, stuffed rice pancake). You obviously have to try the amazing Vietnamese coffee with it (20k-25k VND or INR 70- INR 90).
Eating at restaurants will obviously cost you more depending on the establishment. To give you an idea, we tried Veg Pho at a restaurant for 89K VND (INR 312). While you're in Vietnam, you should definitely dedicate some time to cafe-hopping as Vietnam has some of the cutest cafes I've ever visited with coffee and croissants to die for.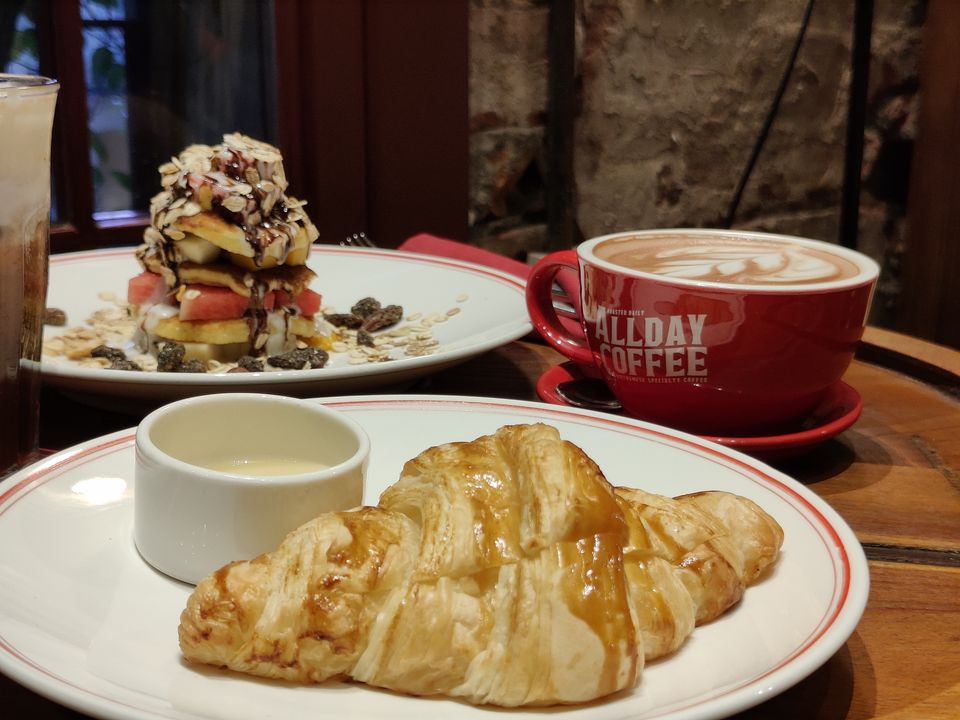 If you're a vegetarian, don't worry because people are happy to swap meat for some veggies in toppings and you'll find at least one vegetarian option everywhere. You can check out Happy Cow app to find vegan/vegetarian restaurants around you as well.
Booking Day Trips & Tours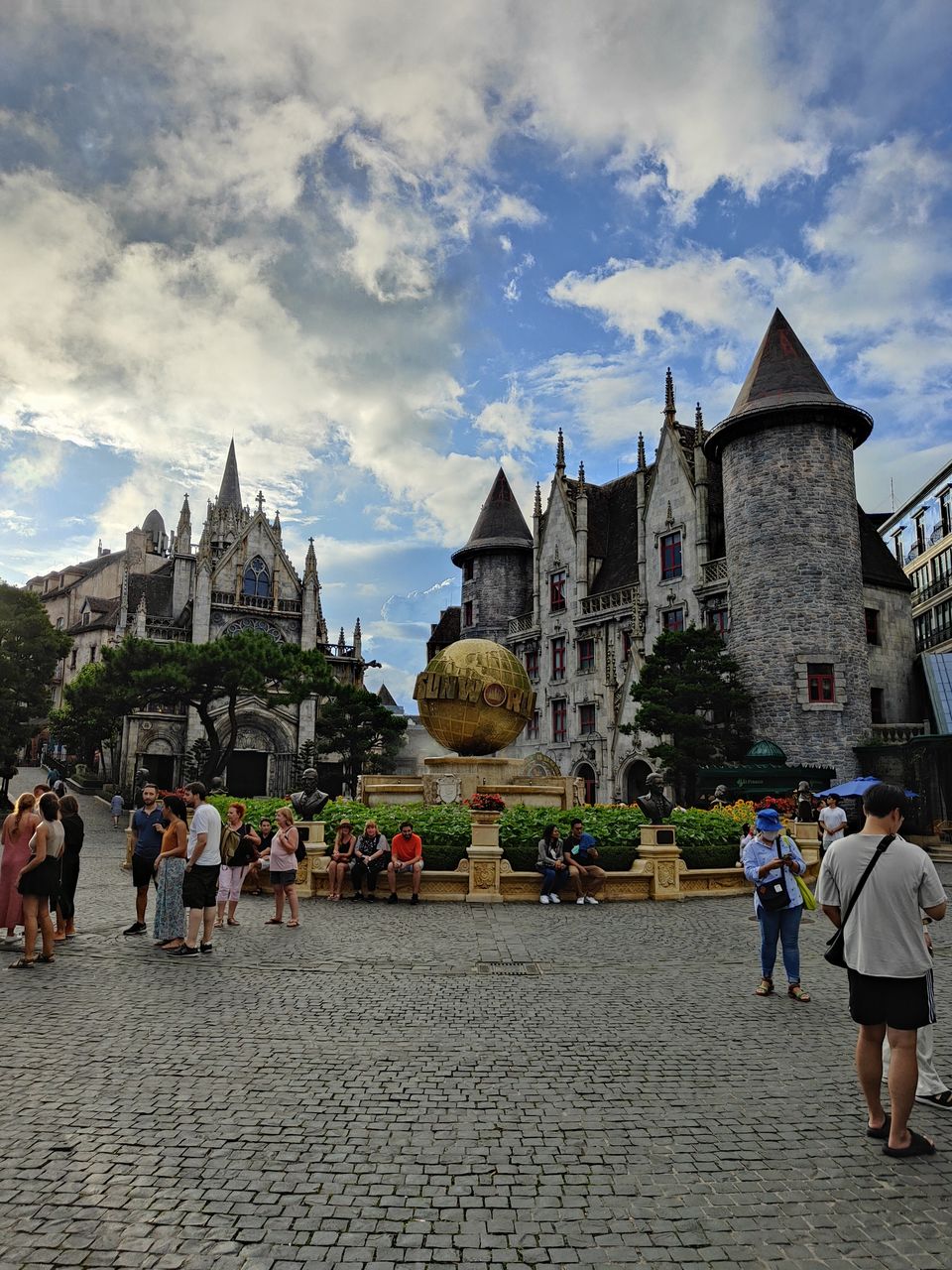 Vietnam is full of gems for you to explore like Ha Long Bay, Ninh Bin, Hoi An, Bana Hills, etc. People often prefer to have a base city like Hanoi or Ho Chi Minh City and then take day trips and tours to their preferred destinations. You can consult your stay or hostel for day trips and even free walking tours or book your tours through websites like getyourguide or local tour companies like VM Tours. Usually these tours include transfers, one meal along with entrance tickets. So, make sure you read the tour inclusions and exclusions carefully along with the reviews.
Now that you know everything you need to know, it's time to pick destinations. I hate this part to be honest because I want to visit everything but that's not possible.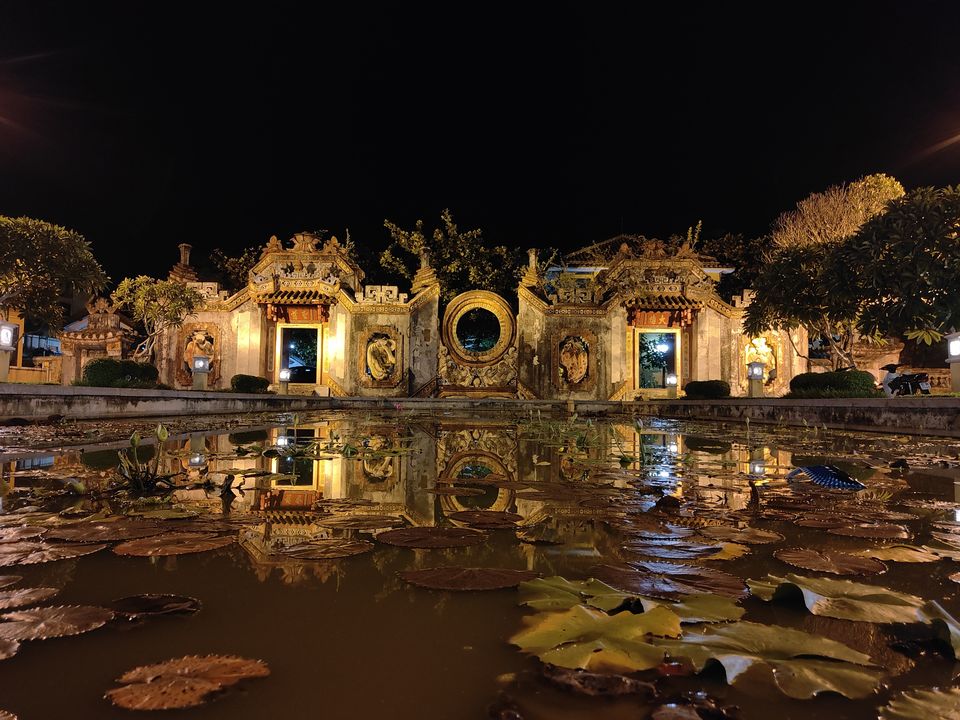 Must Visit Places In Vietnam
1. Hanoi : For the beautiful architecture, layers of history and an cool youth scene.
2. Ha Long Bay : For spellbinding sea views and cave exploration tours.
3. Hue : For the rich history and relics along with Perfume river.
4. Ho Chi Minh City : For the sprawling nighlife, shopping and museums.
5. Da Nang : For pristine sandy beach and beautiful colonial buildings.
6. Nha Trang : For diverse marine life, clean waters and healthy reefs.
7. Dalat : For a relaxed holiday with waterfalls and nature walks.
8. Hoi An : For attractive architecture and lantern laden colorful streets.
9. Ninh Binh : For sweeping natural landscapes and slow travel.
10. Sapa : For amazing treks and gorgeous terraced rice fields.
This list obviously isn't an exhaustive one, it's just to help you start planning the perfect trip to Vietnam.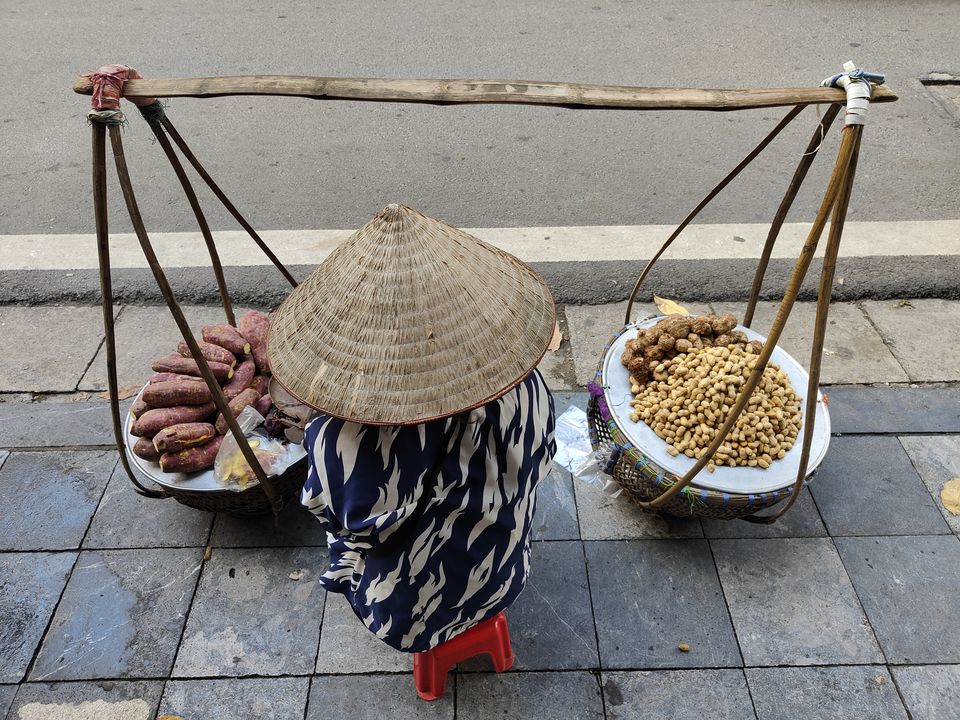 So, I hope this rather wordy article will be your Vietnam trip planning bestie and it will answer all your questions about your dream voyage! If you have other questions, drop them in the comments and I'll answer them.