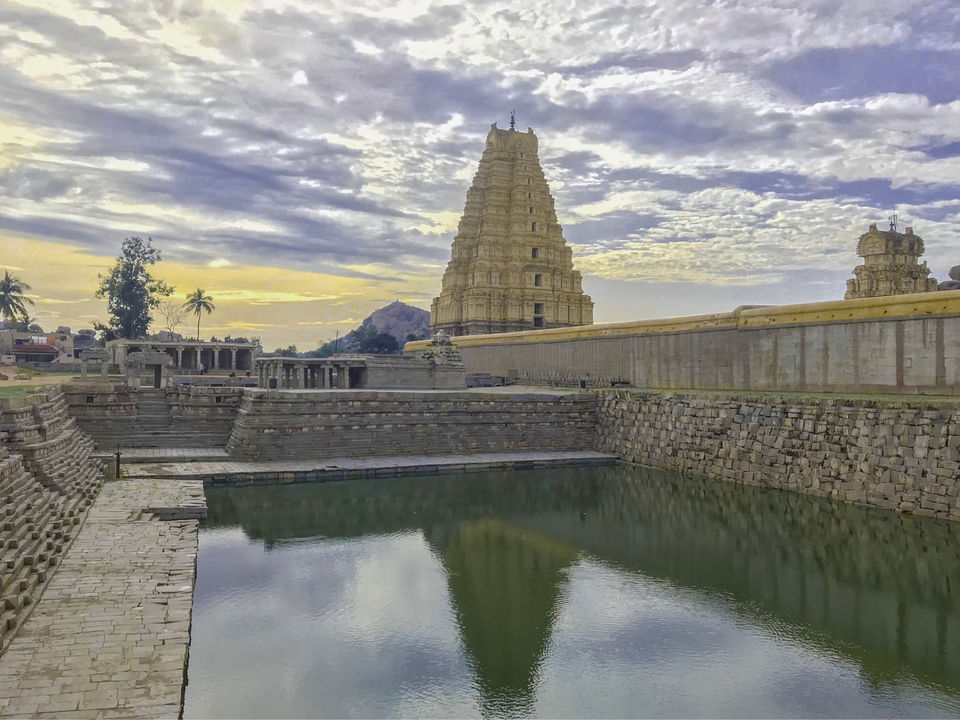 A world of forsaken ruins, a carpet of carvings, a backpackers Boulevard, a historians riddle, an artist's afflatus, a poet's pithy and hippie's refuge, what not, hampi can be N numbers at once.
So......obviously I was very much excited for my trip to experience this mysterious land of boulders, with butterflies all over in my stomach. More over it's a long waited trip ever in my bucket list places (approx. planned 3years ago). I literally recalled the saying "Even hardest dreams come true, when time is in your hands" and I felt the same. I could somehow convince 5 of my old buddies to mix some fun in this cultural experience.
I reached at hampi before sun reached the land and I started exploring with my backpack and as the sun started kissing this mysterious land full of boulders, monkeys and temples I felt that all those mythical stories that I heard about it are real and unraveling in front of my eyes one by one.
This is how my saga was.....let's jump into Hampiness.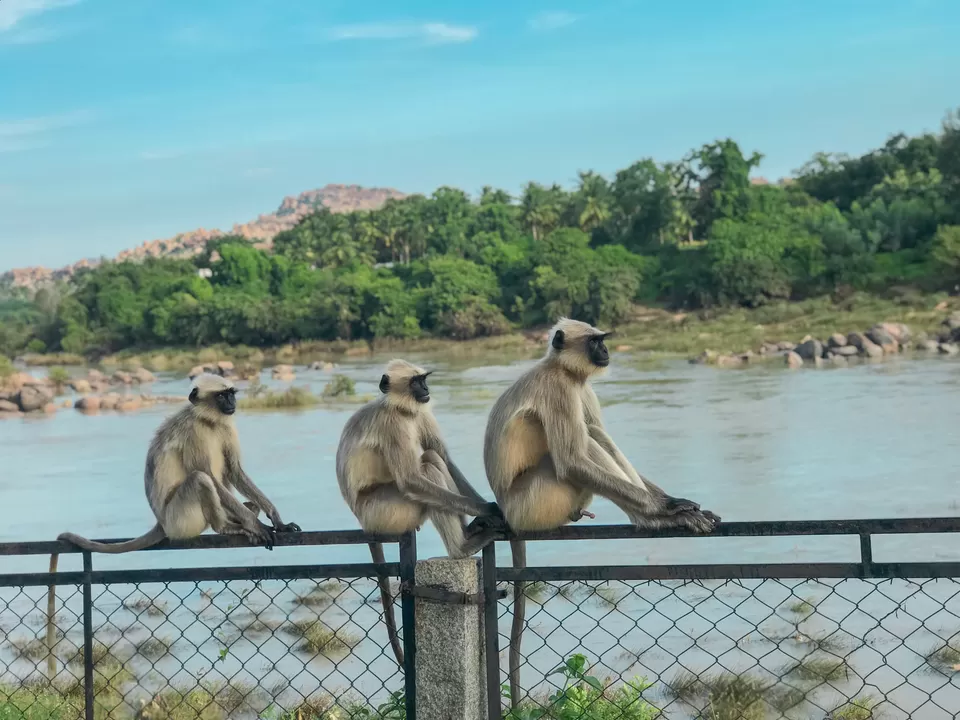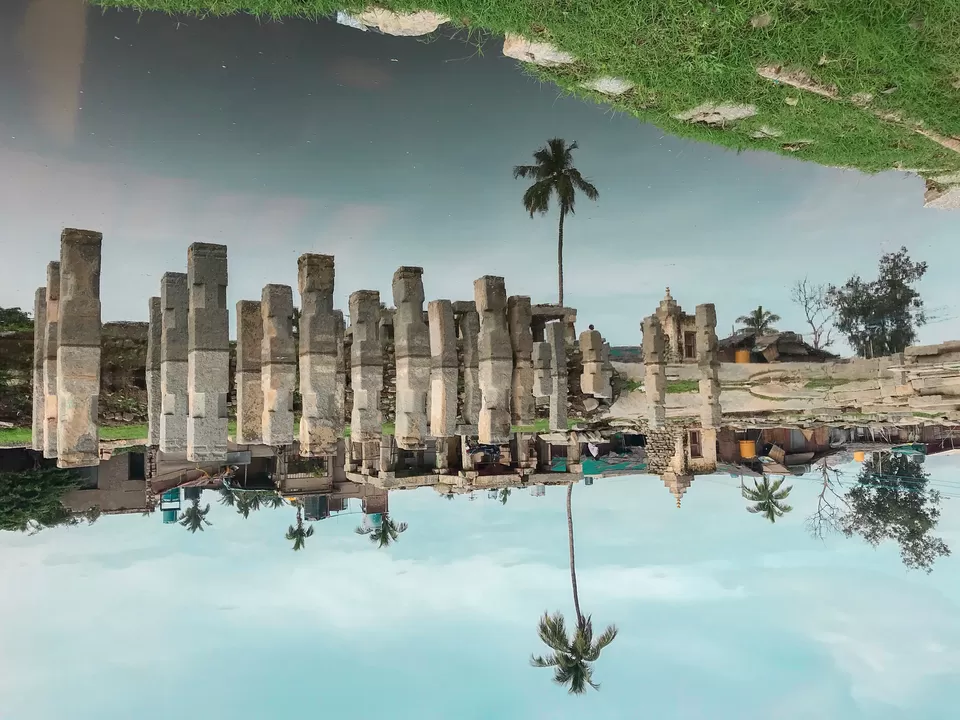 Reach hosapete by early morning 6 (Boarded Hampi express from Bangalore) and from there hope on to a tuktuk towards hampi, which is 12km from Hosapete. Since it is junction all the buses and trains will halt here. And lot of commuting options to hampi are there ( if you want to go by public transport, bus facility starts from 7am and last bus of the day is at 8:30pm). And after a 20min tuktuk ride you will reach hampi, checking into your pretty stay ( if you are staying in hampi, I recommend Golden Garden cottage, behind virupaksha temple). Cheap and best stay and also walkable distance from the hampi bazaar and few temples, sunrise point also.
Itinerary for Day-1:
Go to Mathunga hill for sunrise
Come back to town, and have breakfast at The Brahmins cafes, which is in front of popular Mango tree restaurant ( I suggest the cafe as it offers best chai and idlis at very cheaper cost Rs.30 per plate) as you will be super hungry at excited for the next trip. Freshen up and rent a bicycle to explore hampi on peddles. It will be an awesome experience to peddle all around through dense planted banana and sugarcane plantations and taking a break and n between and calming your thirsts with nimbu soda and coconut water. You can cover Virupaksha temple, hemkunta hill, Krishna temple, Virabhatra temple, tunk shala, lotus mahal, Vittala temple, etc, as most of them are in complexes you can cover many temples on day1 and pls take care of your health, if you are not a good cyclist then plan accordingly. In between you can take a break at Green house restaurant at Kamalapur, as it offers best meals in between sugarcane plantation.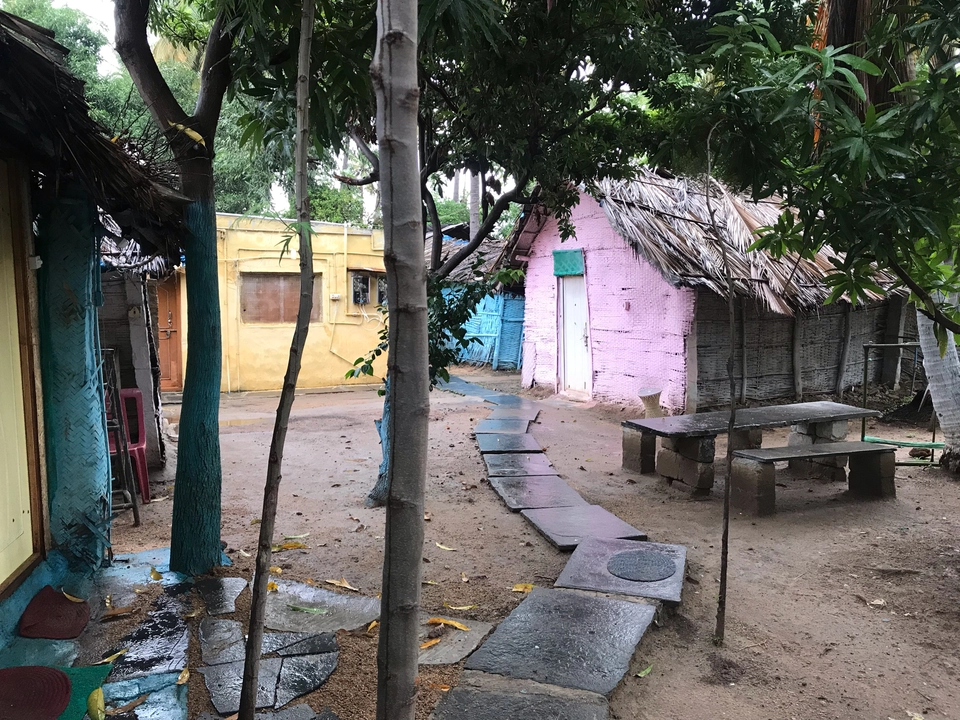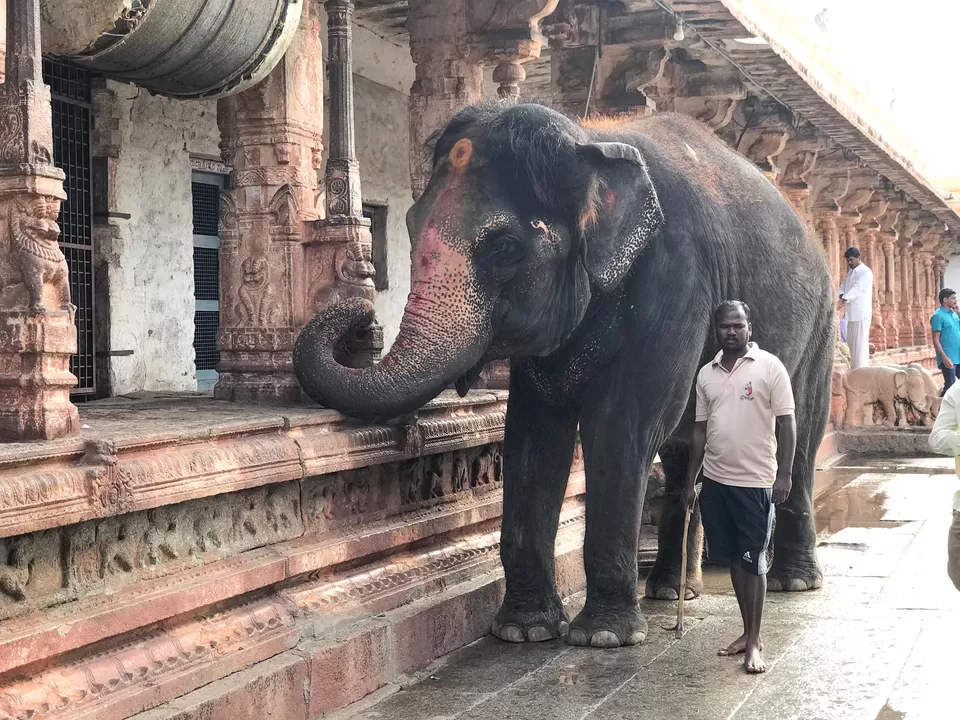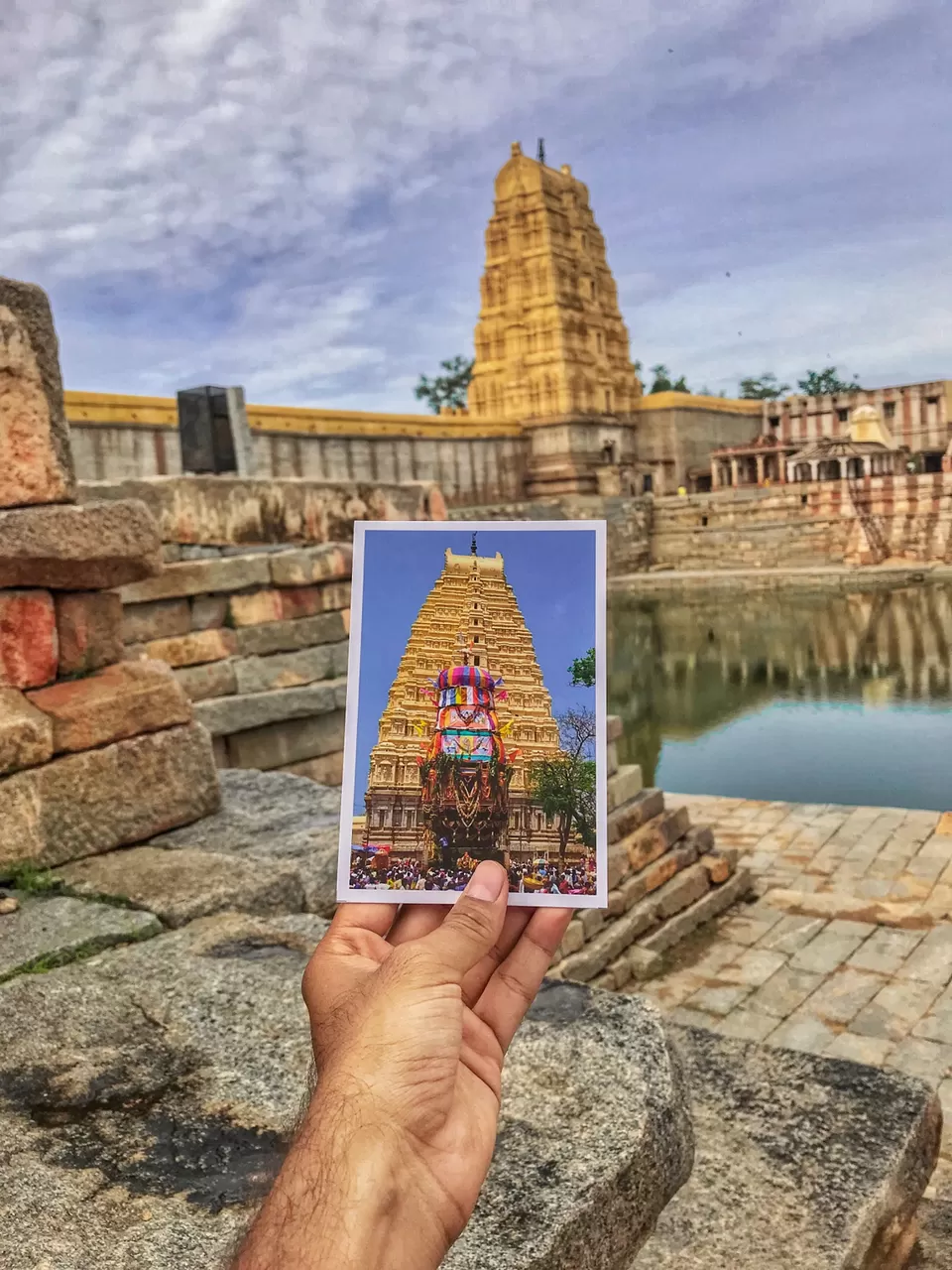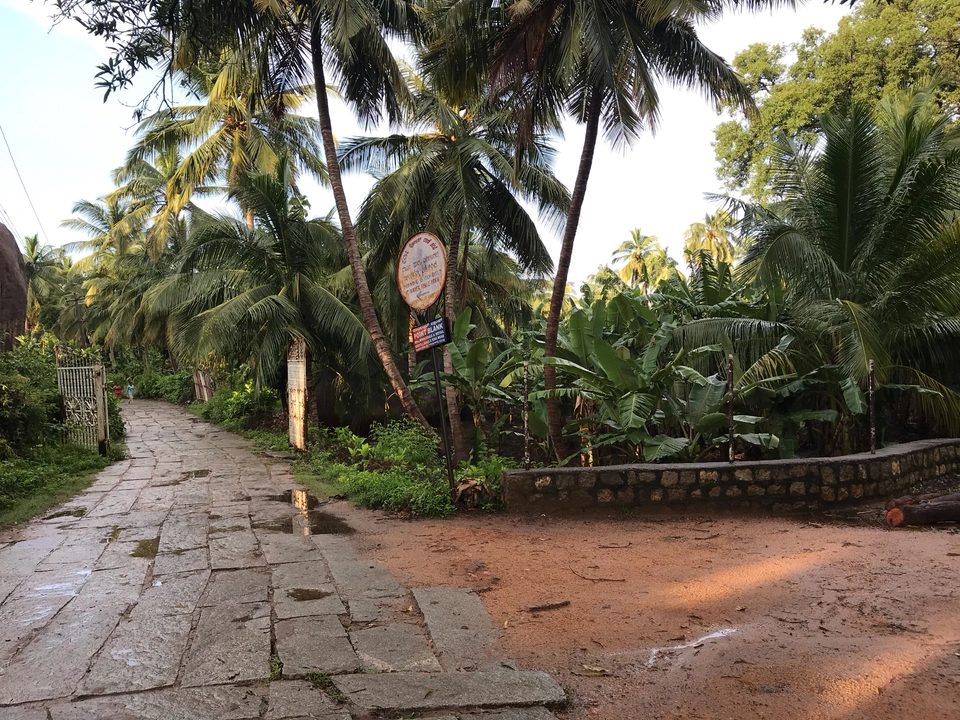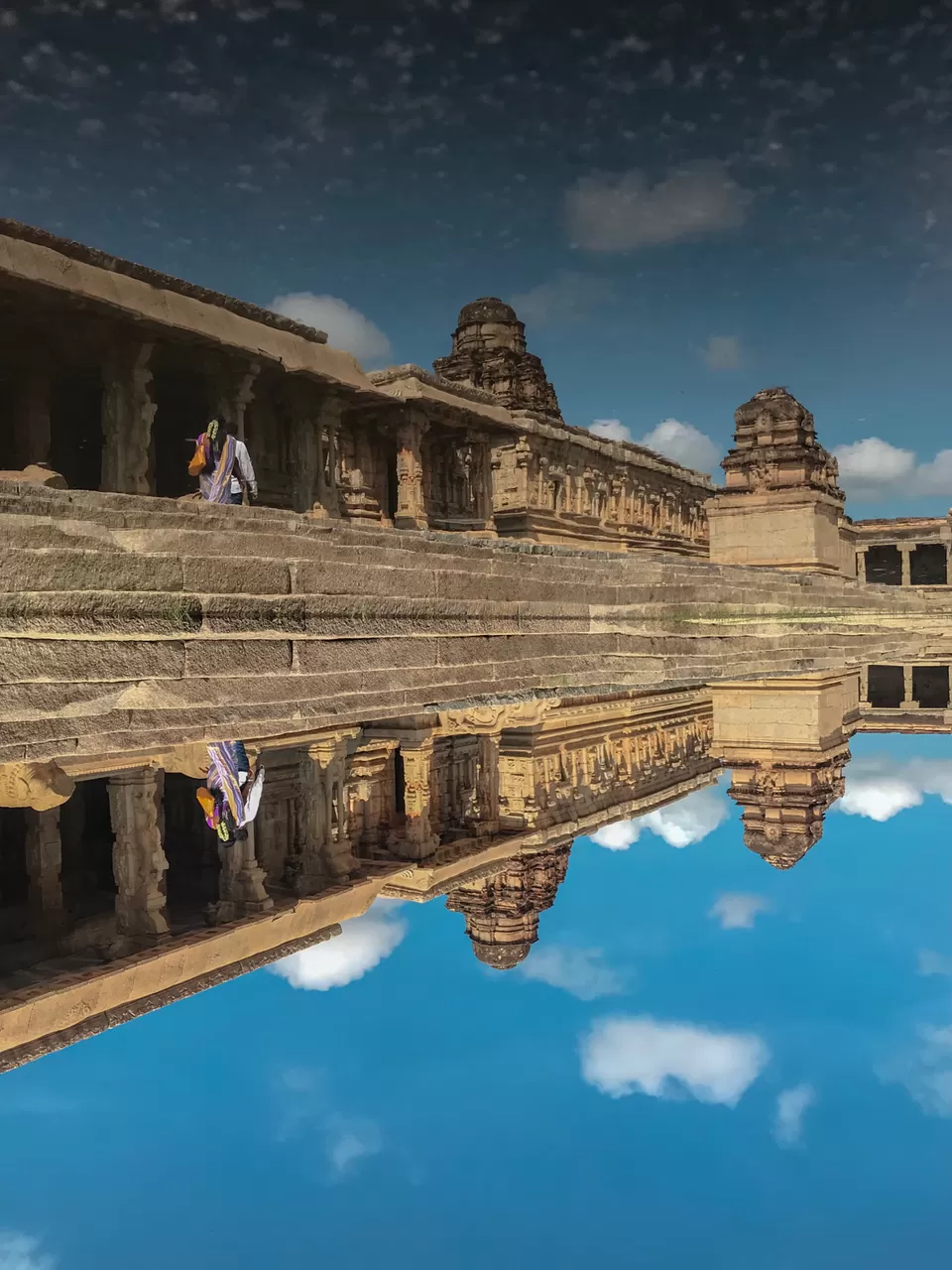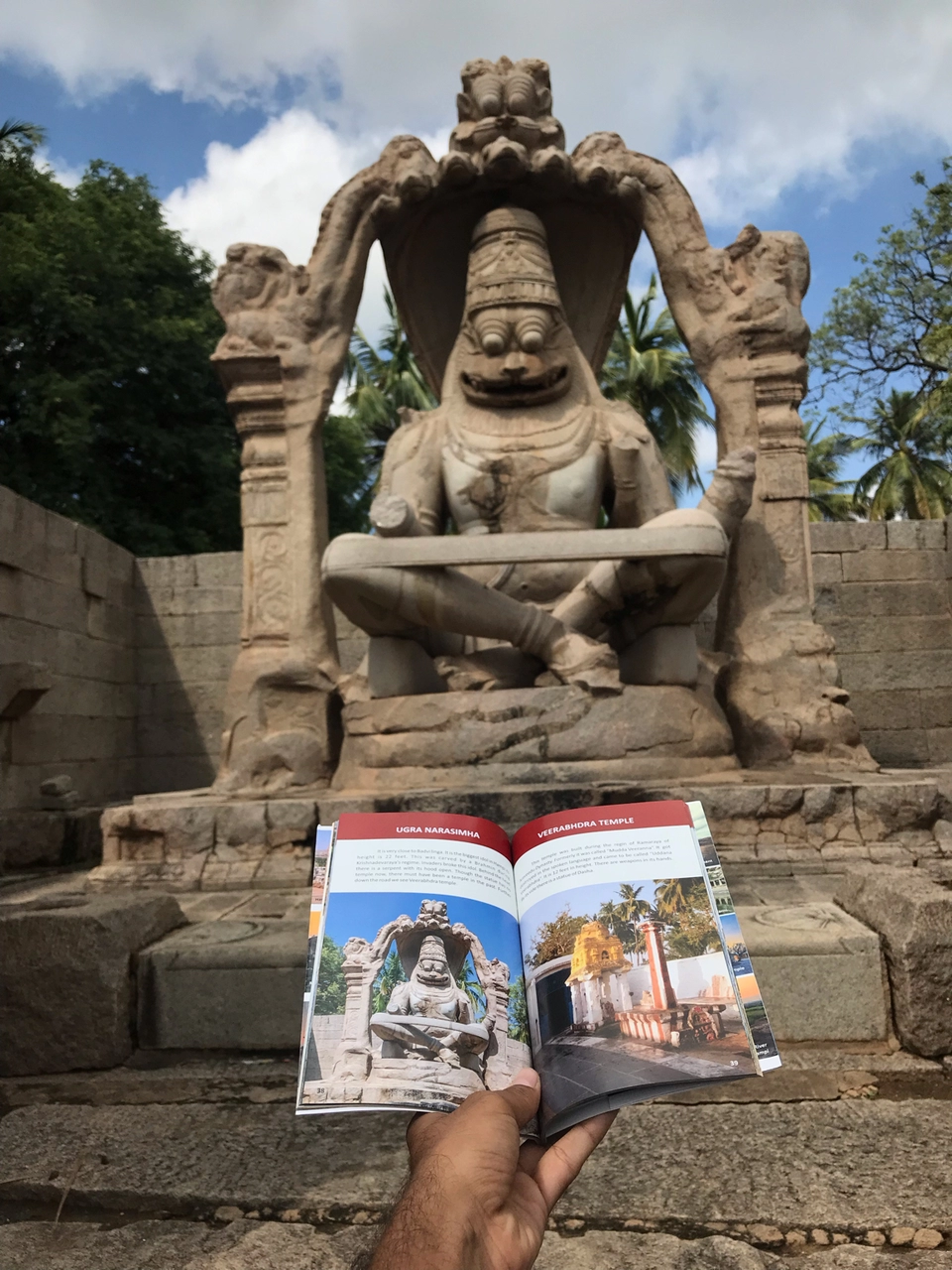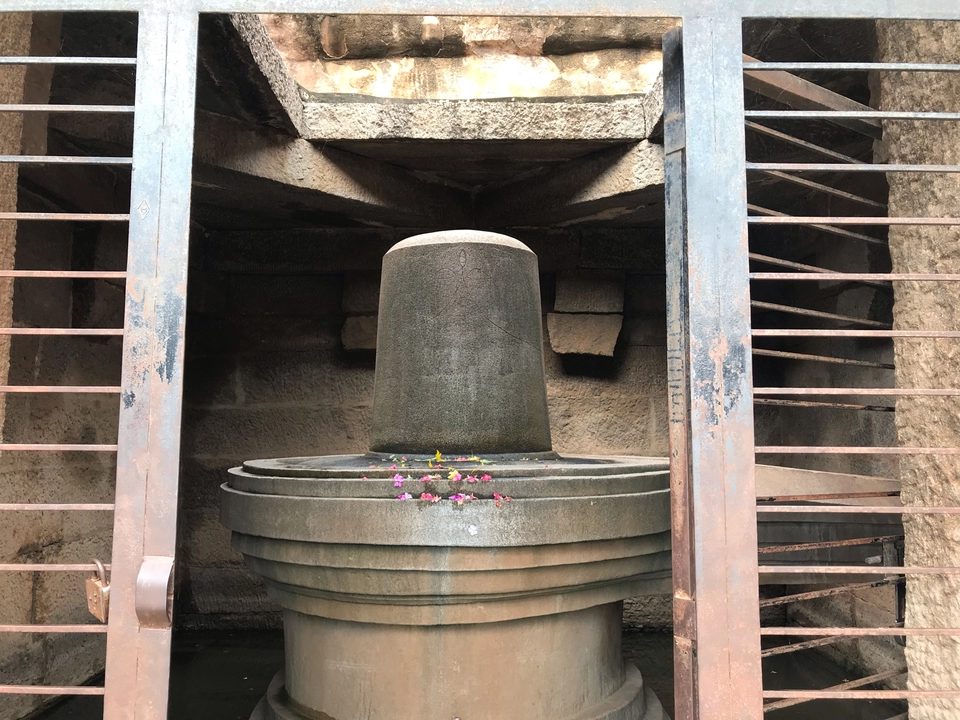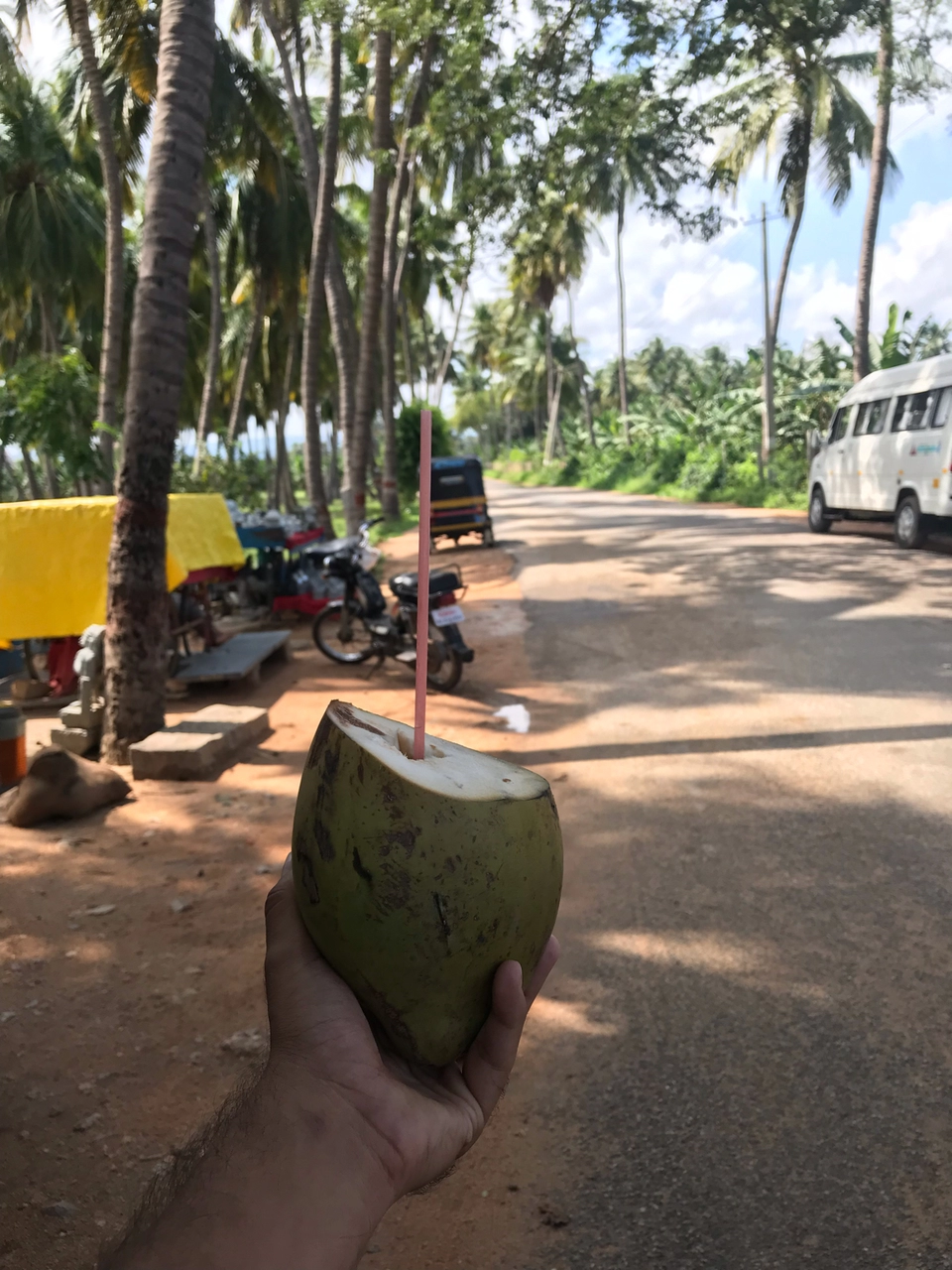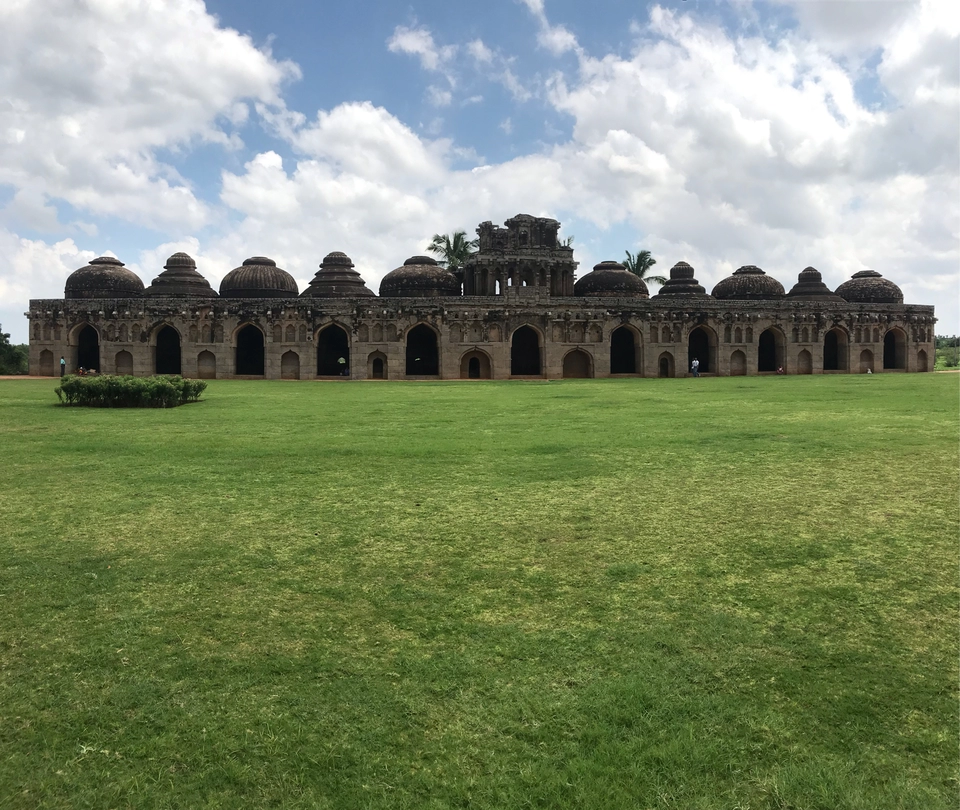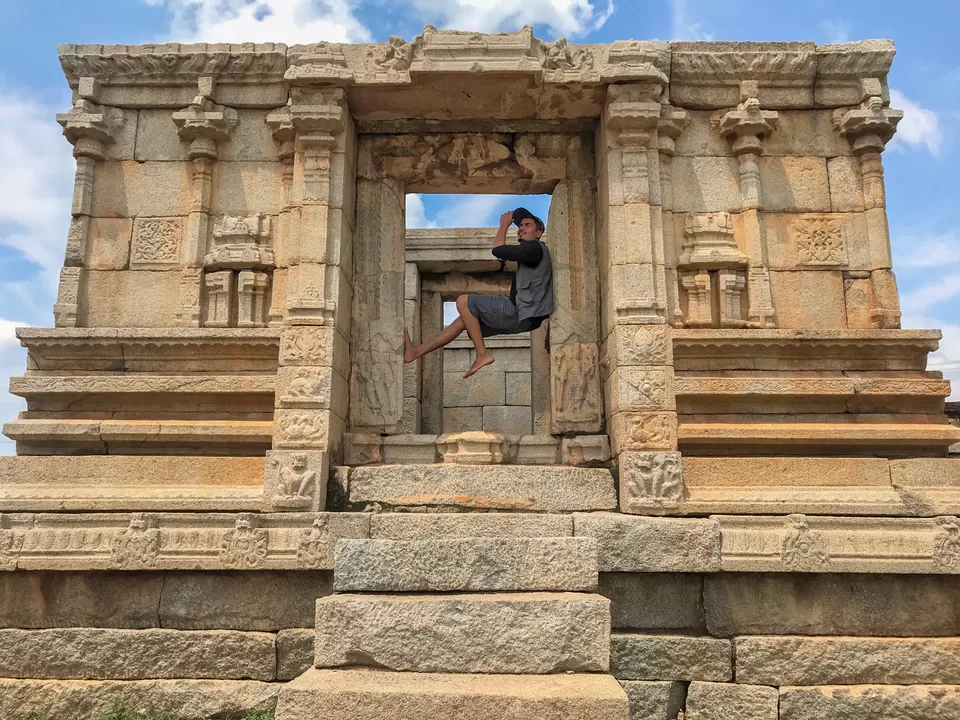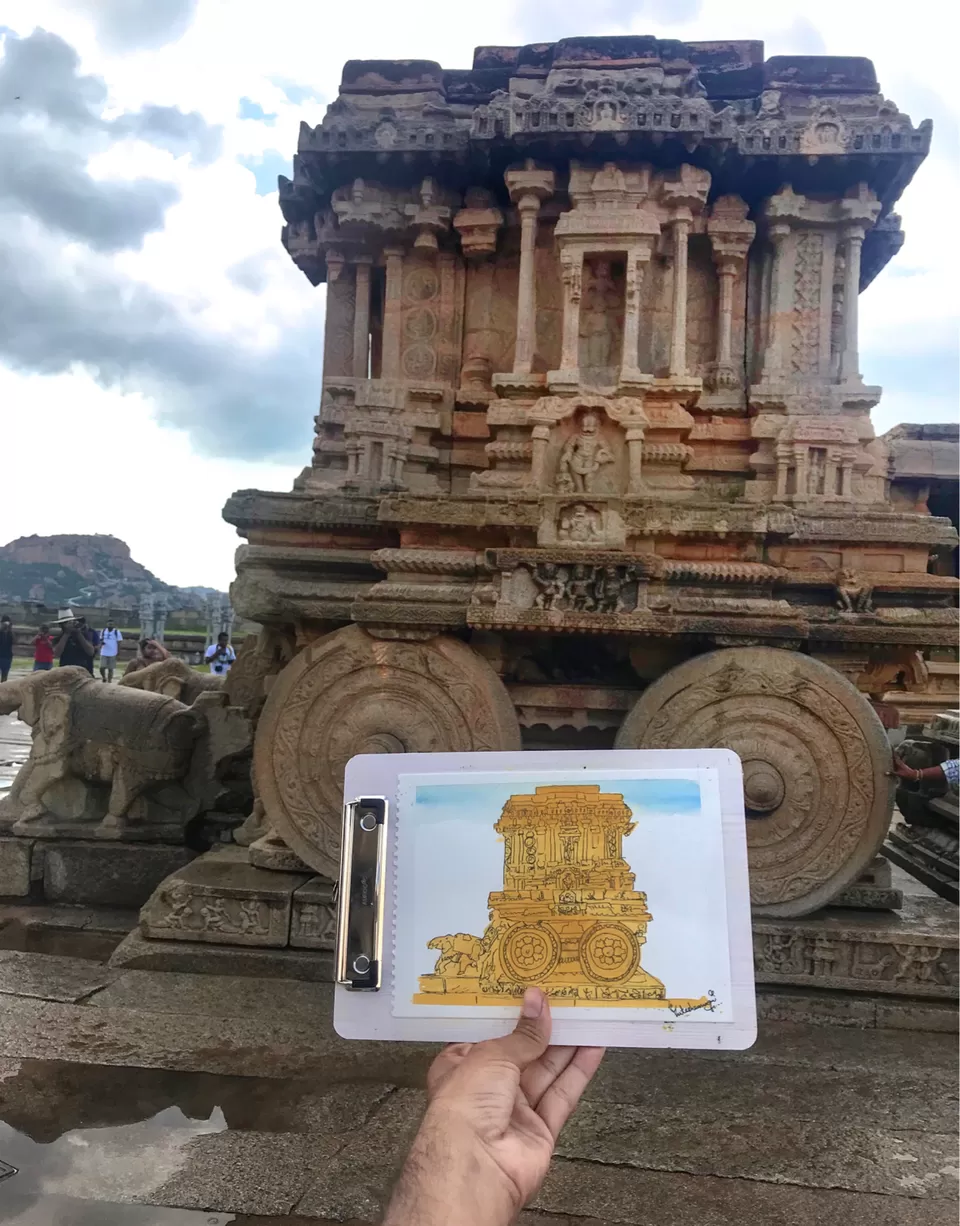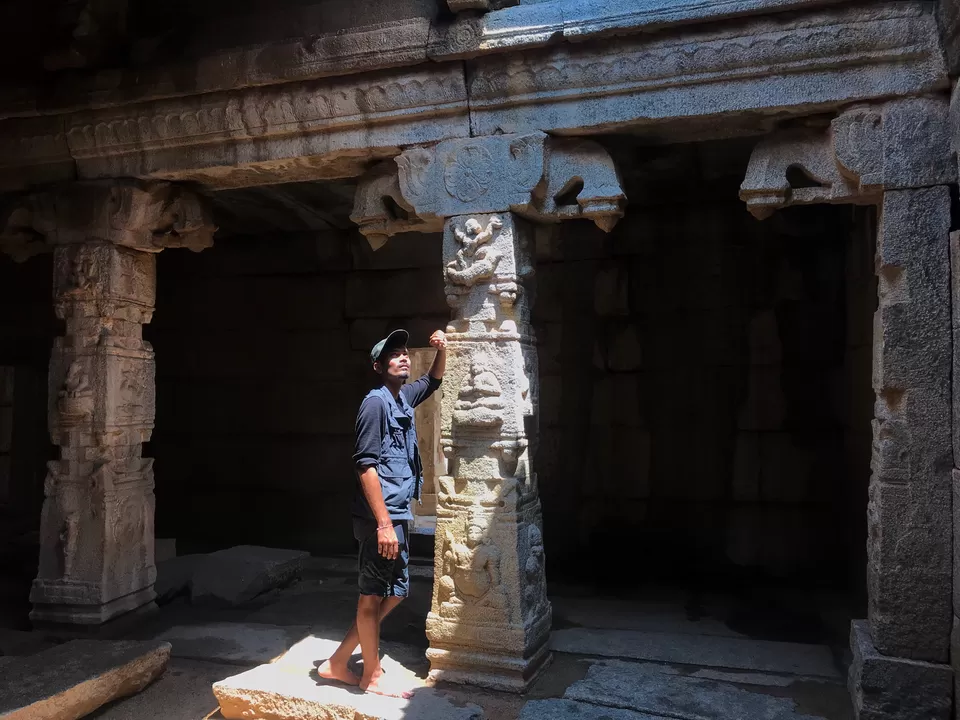 After this exhausted day of exploration in this Vijayanagara kingdom, we peddled back to the town in a very positive calmness with little pain in the heart, after seeing those ruins but still felt very proud of our ancestors, for creating such a wonder on this earth. We all are very silent with lot of things happening in side our heads. After reaching the city we just jumped into Popular Mango tree restaurant for lip smacking dinner. We had our dinner as if we are not going to eat for next one week and laid back on our seating till the waiter asked us to leave. So that they can accommodate other guests.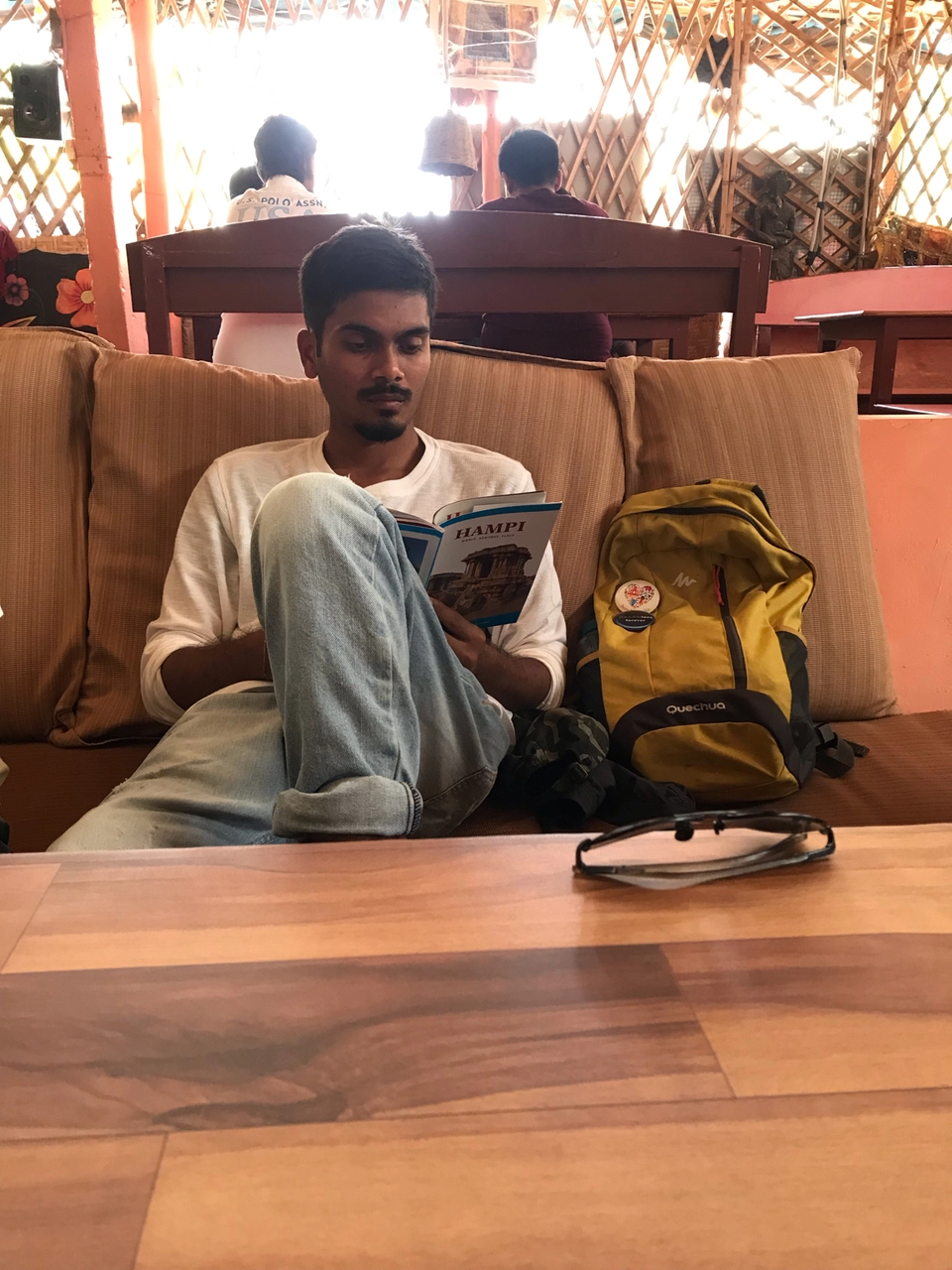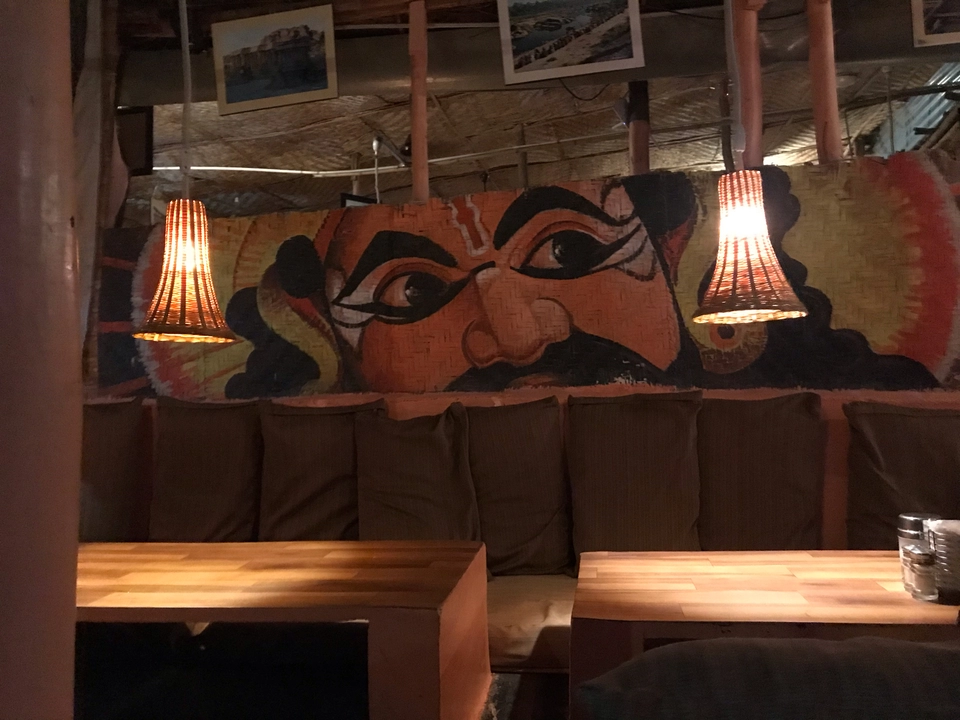 On day to we wanted to relax and chill out. So, we decided to hire a tuktuk and explore the other part of river tungabhadra. We explored the capital city of the kings dynasty Anagundi, and then we went to pampasarowar and some more view points and then reached Anjanadri hill to catch up for the most beautiful sunset. Please don't miss this. We literally soaked up in tranquility for 2hours of mesmerising nature's magic that happening in front of our eyes.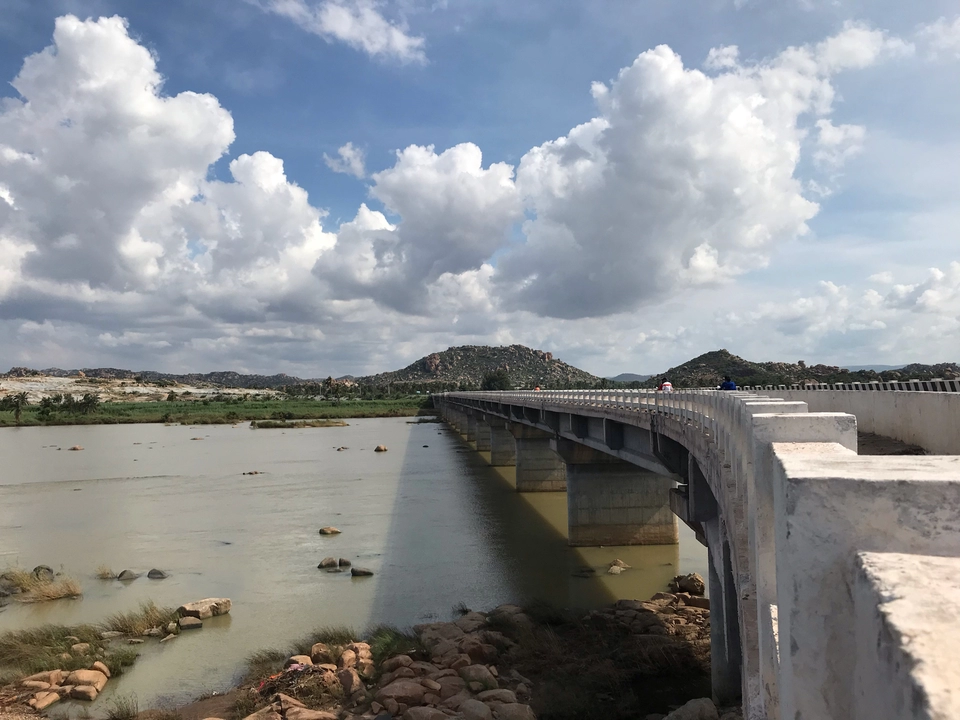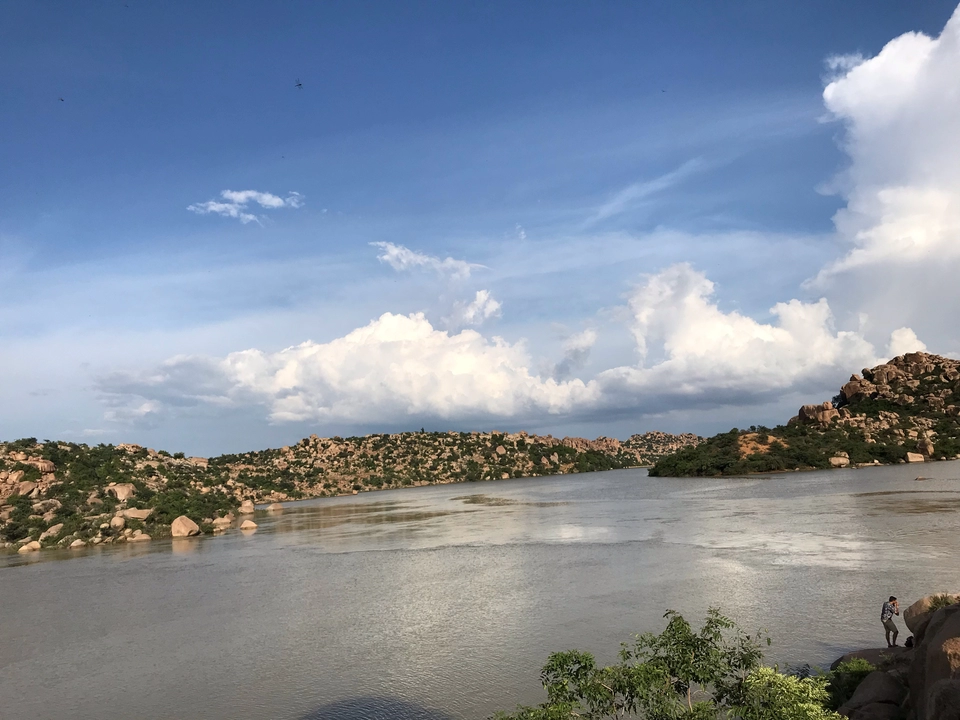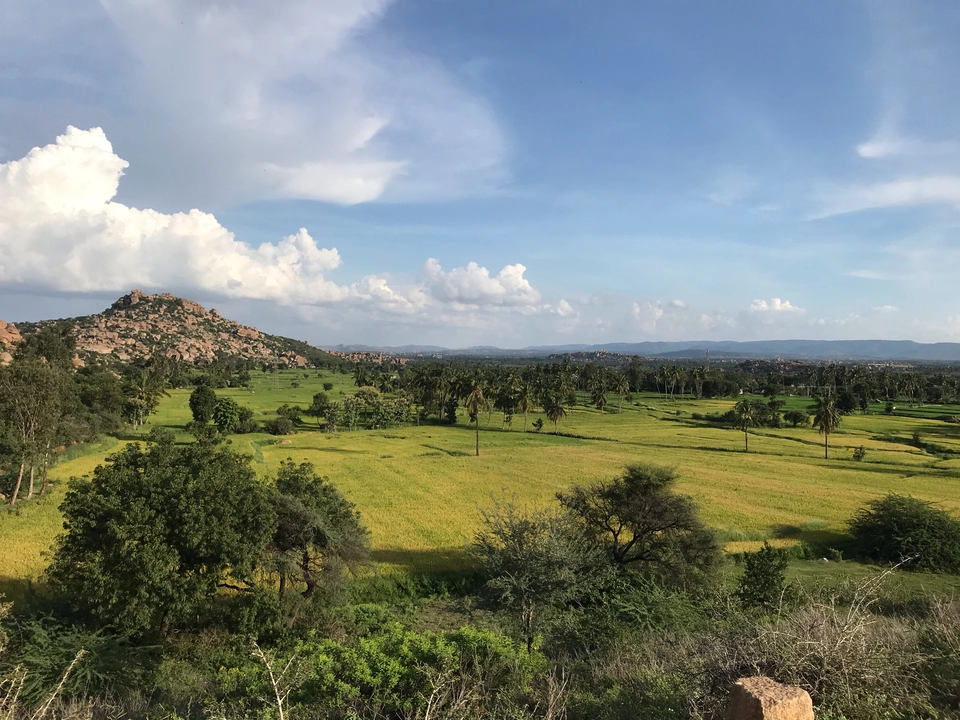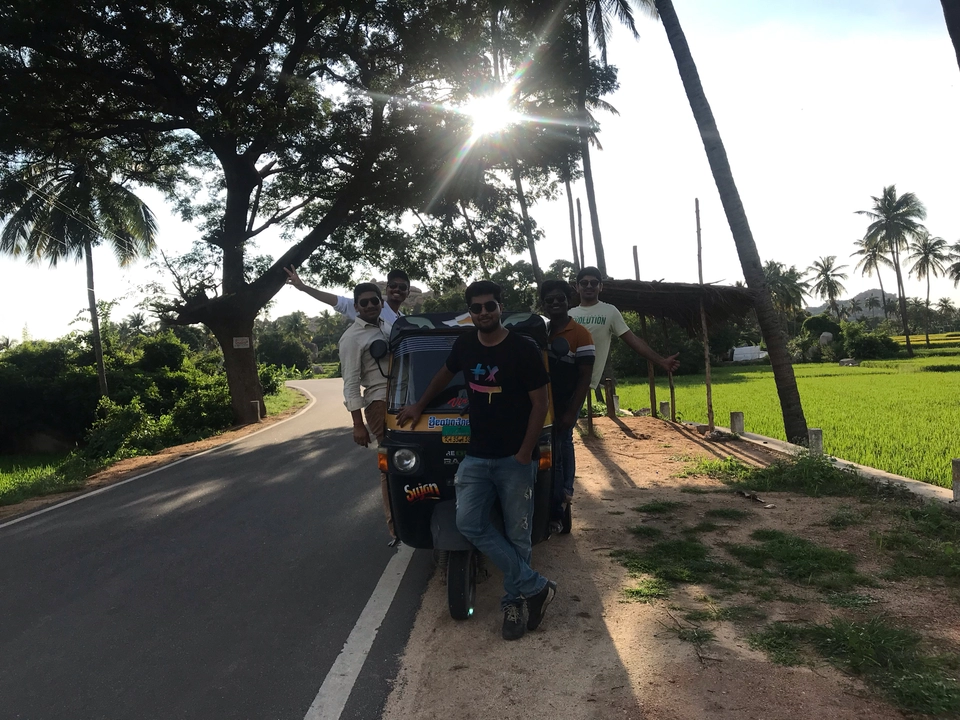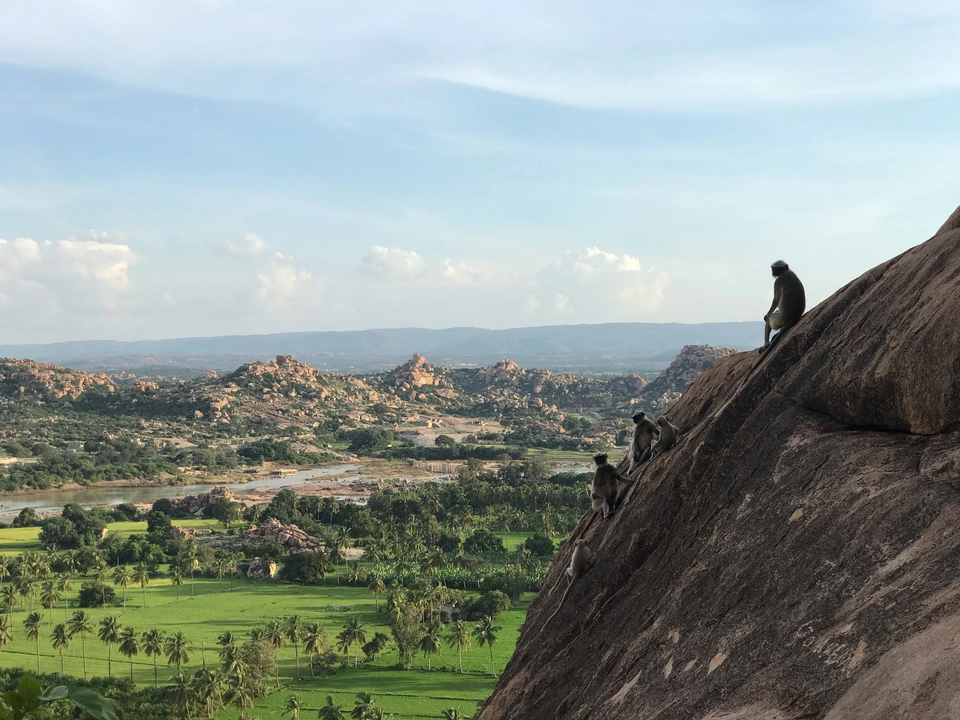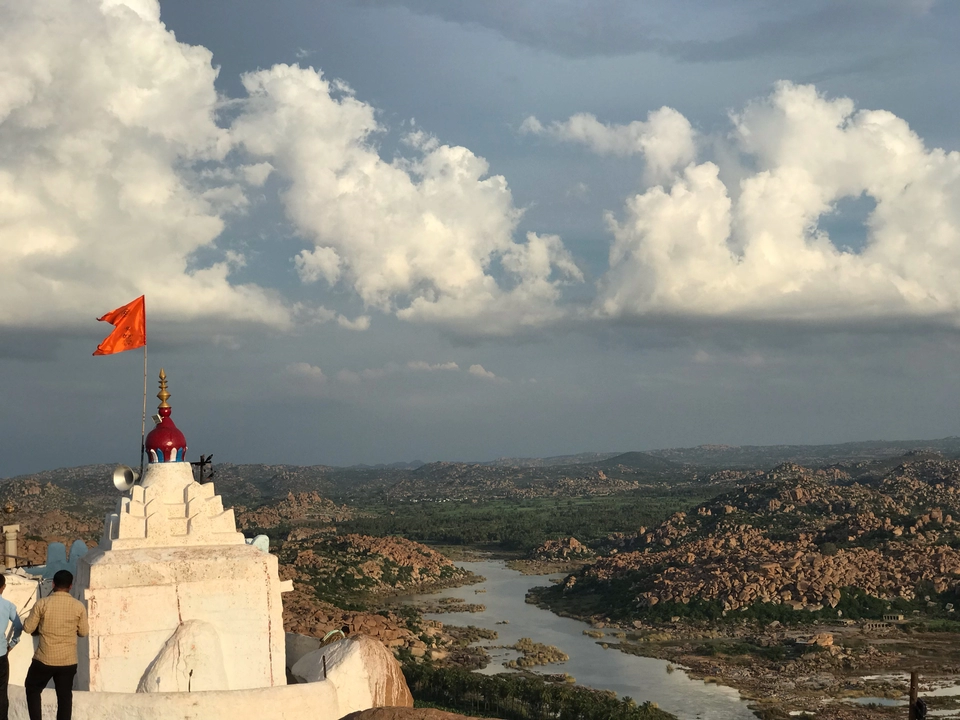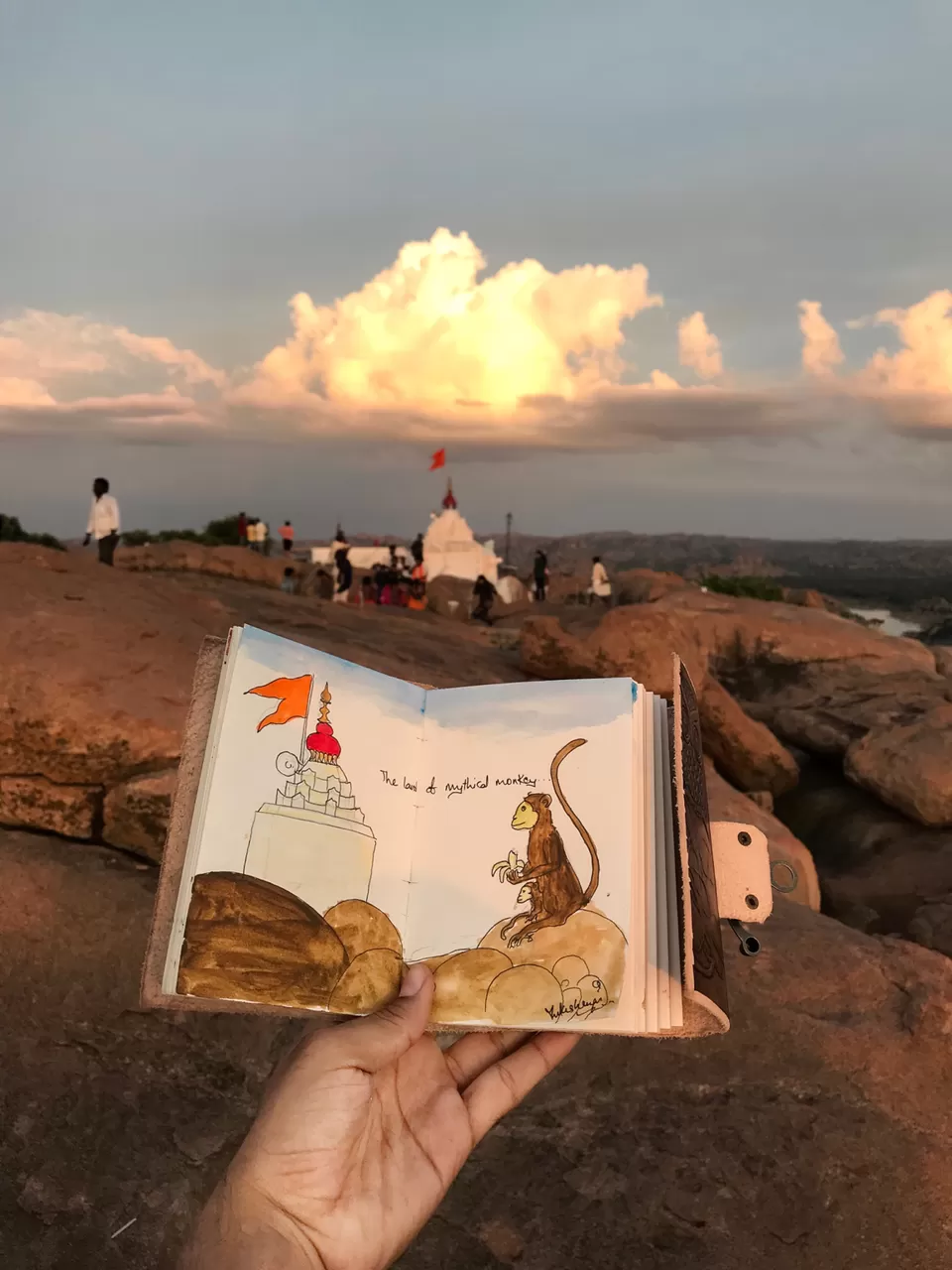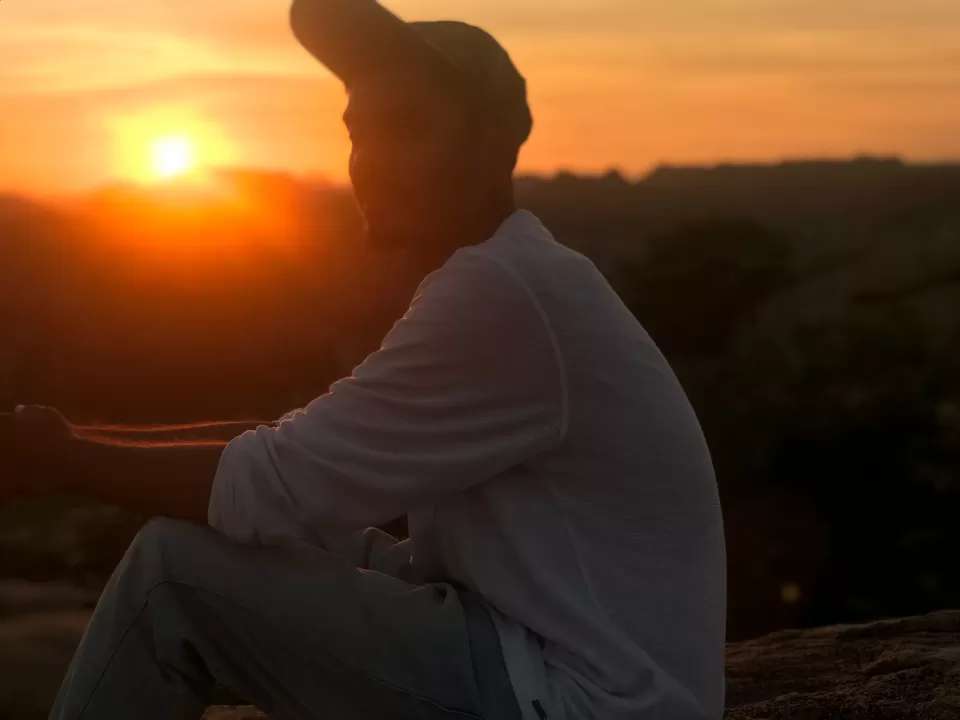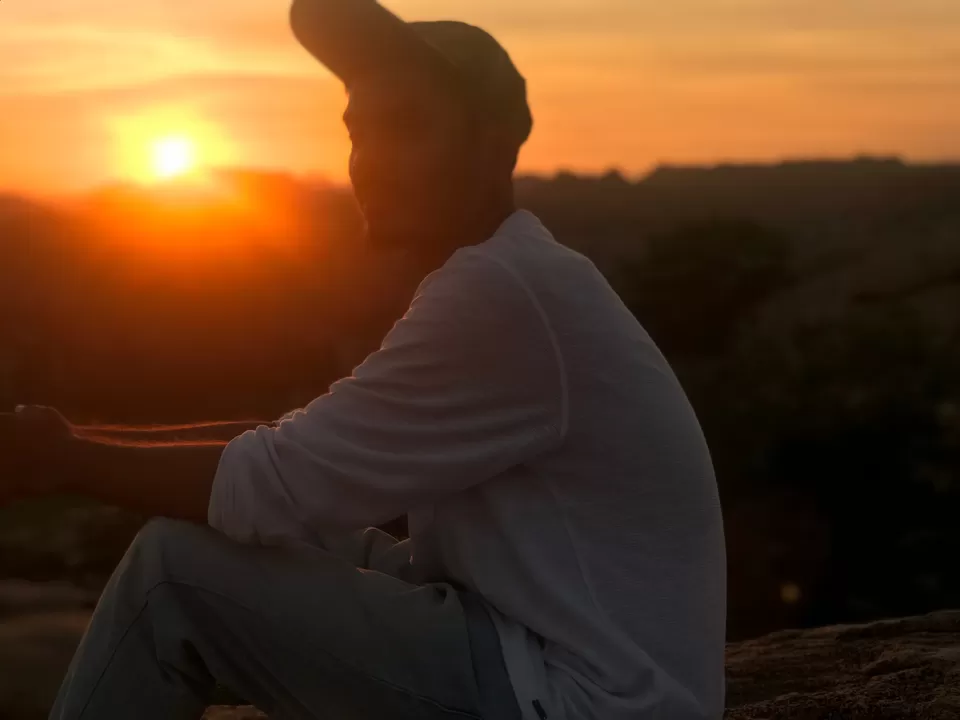 And I have been to few more parts of hampi, as my phone got switched of I could not capture them for you all, but captured through my eyes. Actually this should happen for every traveler so we will spent time without any distractions.
After our day2 plans we drove back to The famous land of Hippies and also known as mini Goa to call our day with a chilled glass of divine. Hahah... all our laughs, shitty stories with very tasty food made a beautiful ending to our trip.
Check out my Instagram to see more pics of our trip
My user ID: iamukeshramagoni
As said by St. Augustine "the world is a book and those who do not travel read only one page". So I suggest every reader to go and explore. Our stories are just one perspective, you can be the best story teller than us, but all you need to do is to take a chance.