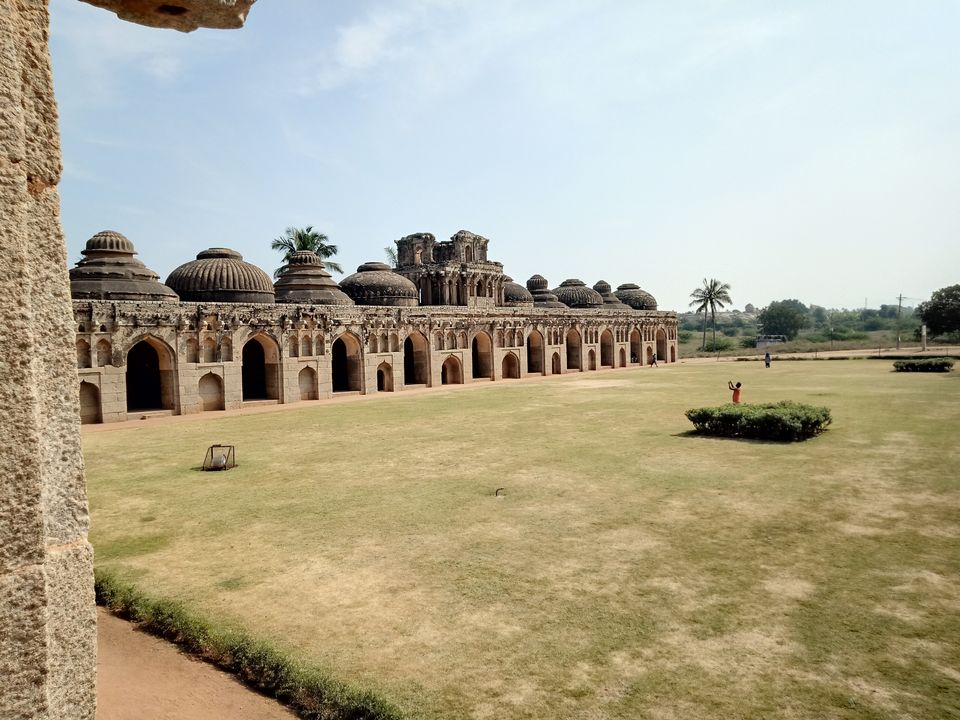 It's My First Solo Trip and Unplanned.
To reach Hampi first u should go to Hosapete, from Bangalore to Hosapete it is 340 Km. You can reach by bus or train, Since I missed train ( 16592 - Hampi Express) I booked some private travels from Bengaluru
I reached to Hosapete by 5:30 AM.
Hampi is a around 15 kilometers away from Hosapete, You can get a bus from the Hosapete bus stand to Hampi or u can take Auto-rickshaw
I reached To Hampi at 7:00. When you reached Hampi first go near to Virupakasha Temple
Right side they are many Home stays and locally owned Guest Houses are present Fresh up and Have Breakfast in roof Top restaurants.
My options is Get Holy Bath near to the
Bank Of River Tungabhadra and Have Breakfast.
Now Start your Day with Blessings of Lord Shiva in Virupakasha Temple.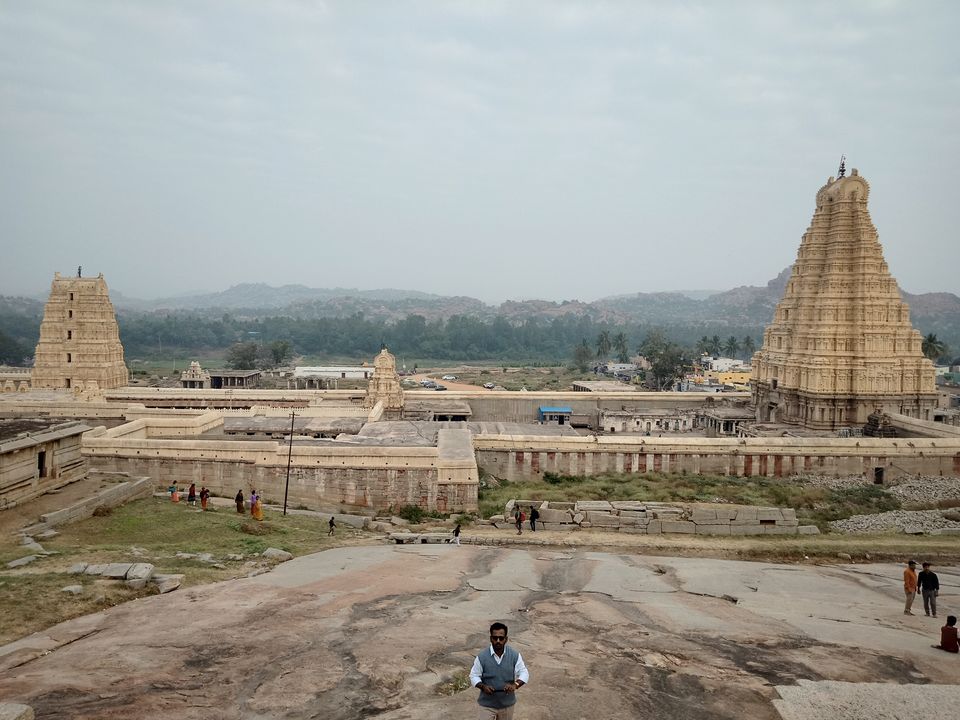 Now to See Hampi which is spread across 30KM Appx.. on one side of river , you don't need auto-rickshaw all the time except for main places near Kamalapur village
*If you need best experience get a Bicycle and buy a Hampi Map so that you can cover all the Temple and Monuments of Hampi *
So, I first started with
- Virupakasha Temple
- Shree Durga Devi Temple
- Hemakuta Hill
- Sri Gayathri Peetam
- Moola Virupakasha Temple
- Sri Hanuma Mandir
- Sunset Point Hemakuta
- Saasivekaalu Ganesha
- Vishnupada Temple
- Sri Krishna Temple
- Sri Lakshmi Narasimha Temple
- Badavi Lingai Temple
All above you can complete before 12:30 PM(I visited all above by walk )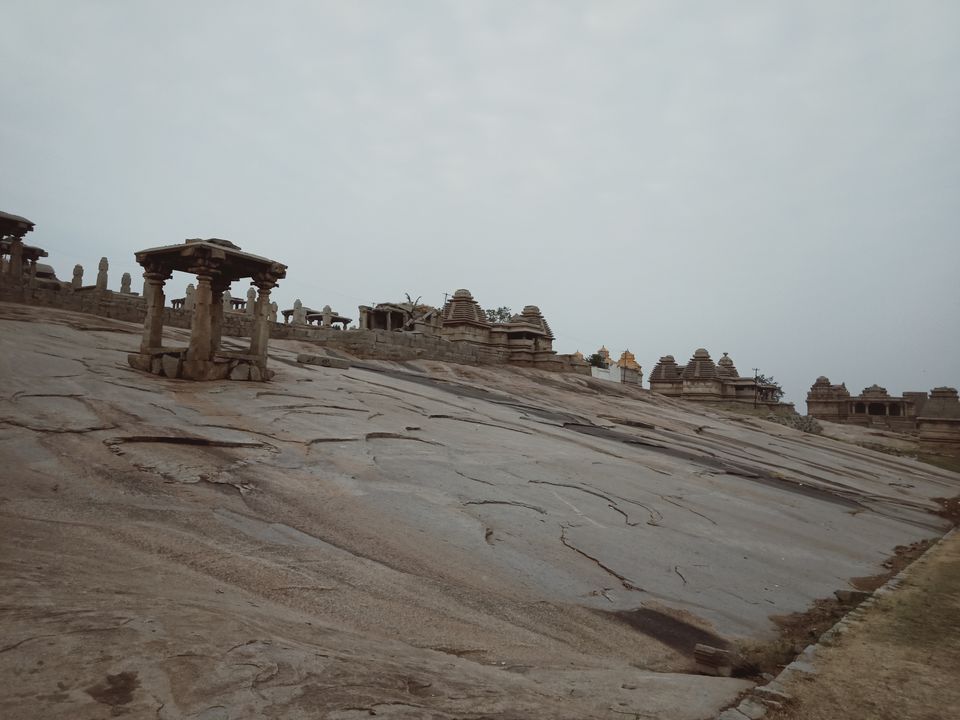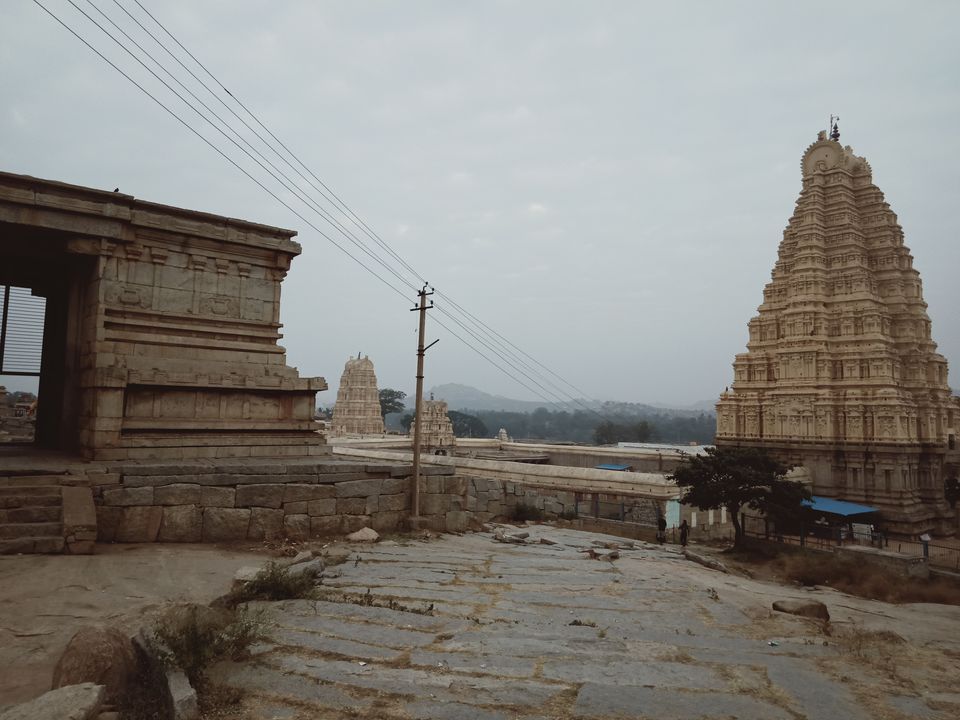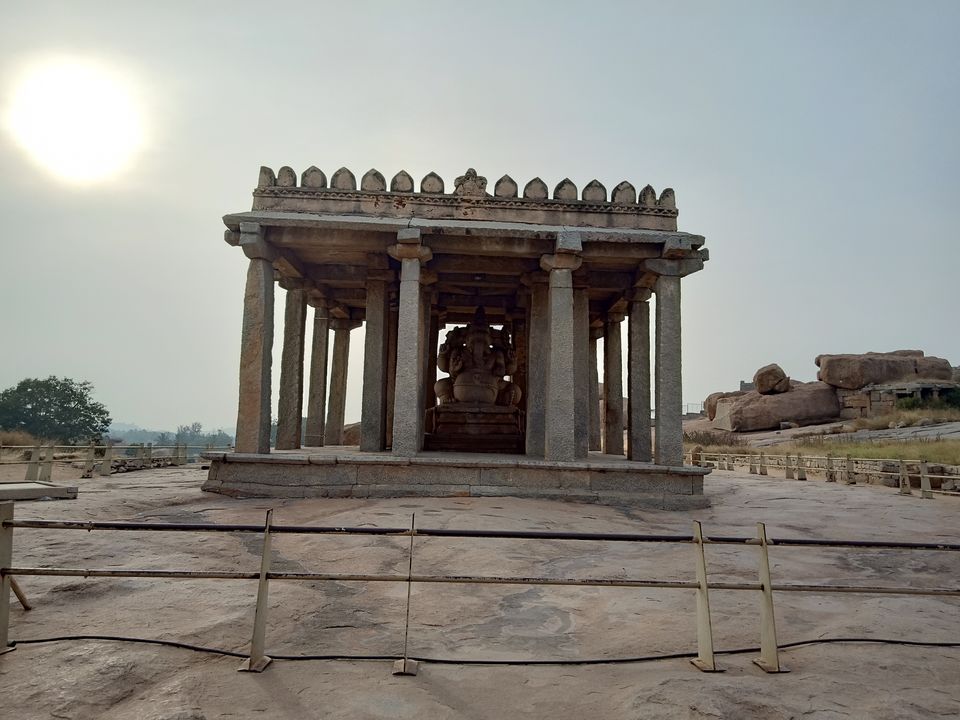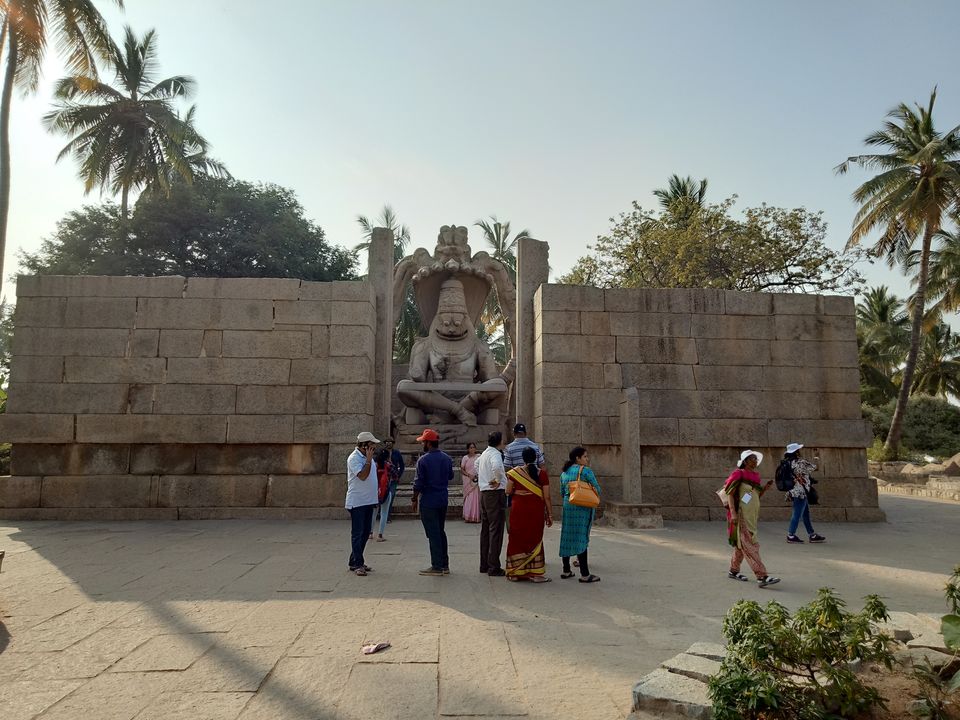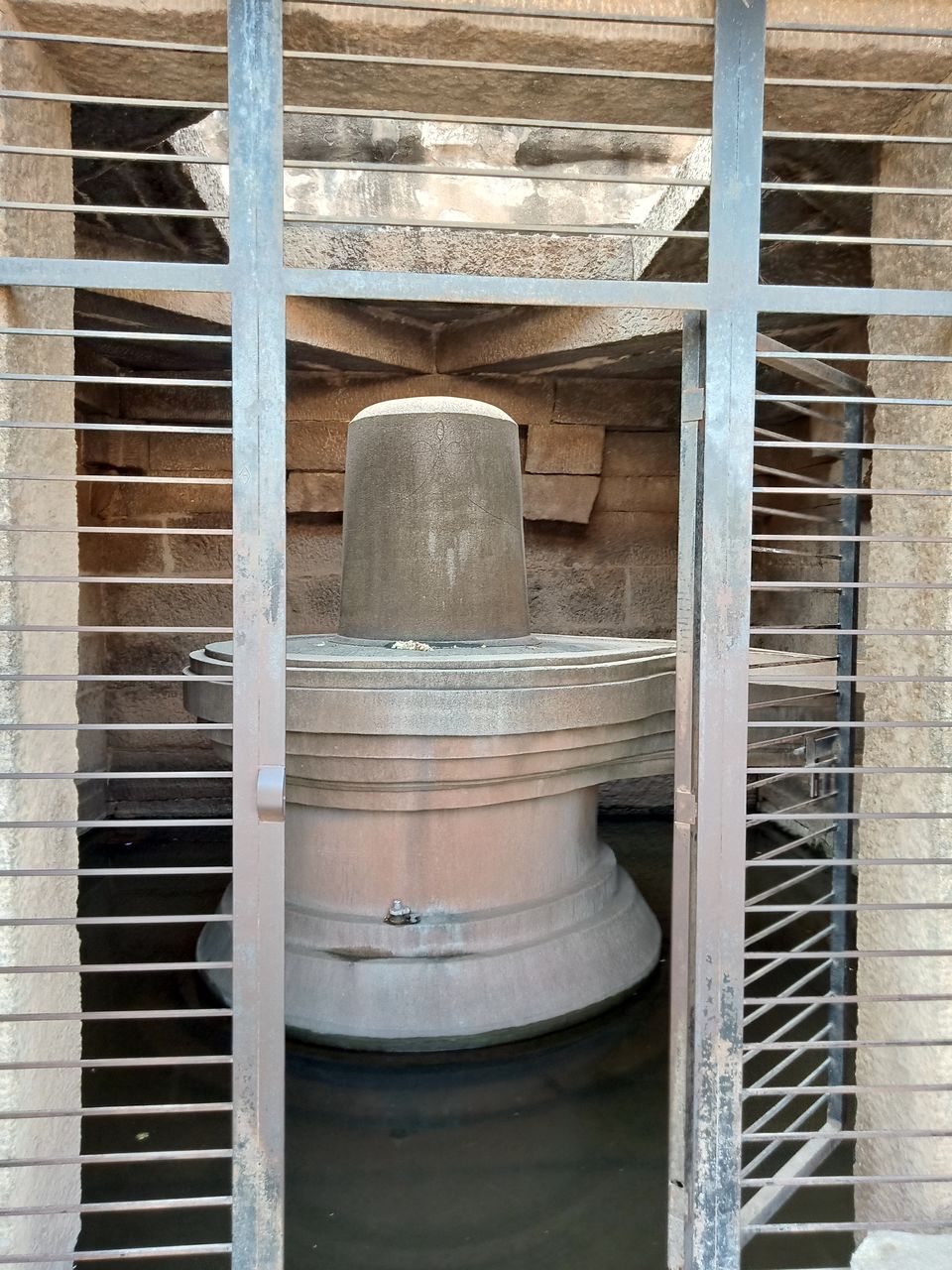 At afternoon I thought of exploring other side of River " Hippie Island" To reach Hampi island, you need to cross the river by ⛵ Boat. The last boat is at 5 pm, so plan your travel schedule accordingly.
I rented a bike and rode all the way to Hampi waterfalls,here you can try Coracle ride(Circular country boats made out of cane).

Then i headed towards Pampa Sarovar.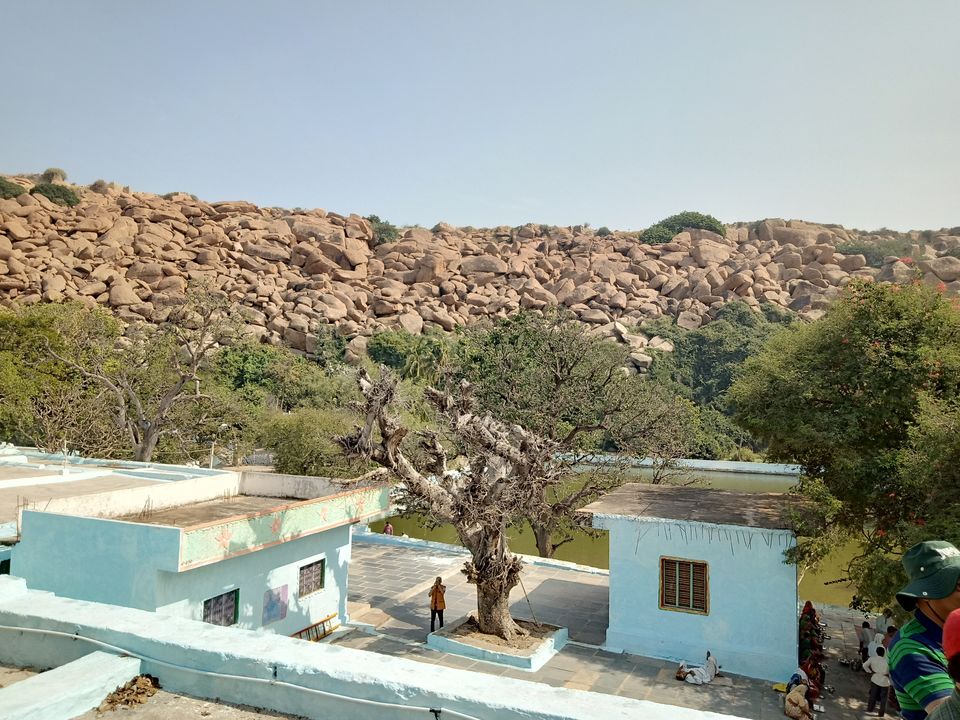 From they I came back and went to Anjanadri Hill (
Monkey Temple) To reach top you have to trek 575 steps and the scenery from the top is well worth the climb
There are beautiful green views with sugarcane, Banana, Paddy fields????????️????️ of sorts in Hippie Island,You can see mostly foreigners from Israel,Germany,UK,China people spend more time in Resort and Camping.
You can do lot of Shopping in Hippie market. Actually you can spend whole day in this Island, they are so many other thing can do they like Rock climbing????, Swimming????, camp fire????️ and other Adventure activities with your friends.
Before 5:00 PM I finished seeing Hippie Island went other side of river.
They are many Sunset and Sunrise ⛅ points in Hampi,Some of them are
- Sunset Point Hemakuta
- MatangaHills
- Monkey Temple( Other side of river )
Matanga hill is close to Hampi bazar and exact opposite to Virupaksha Temple. It is height point in Hampi and mainly famous for Sunrise and sunset. Be prepare for good hike. You have to climb stone steps and at the end some rocky patches. Required good stamina as well. Since I missed it I went to Hemakuta Sunset point.
Then I had my snacks and went for shopping, then i found a guest house for one night stay.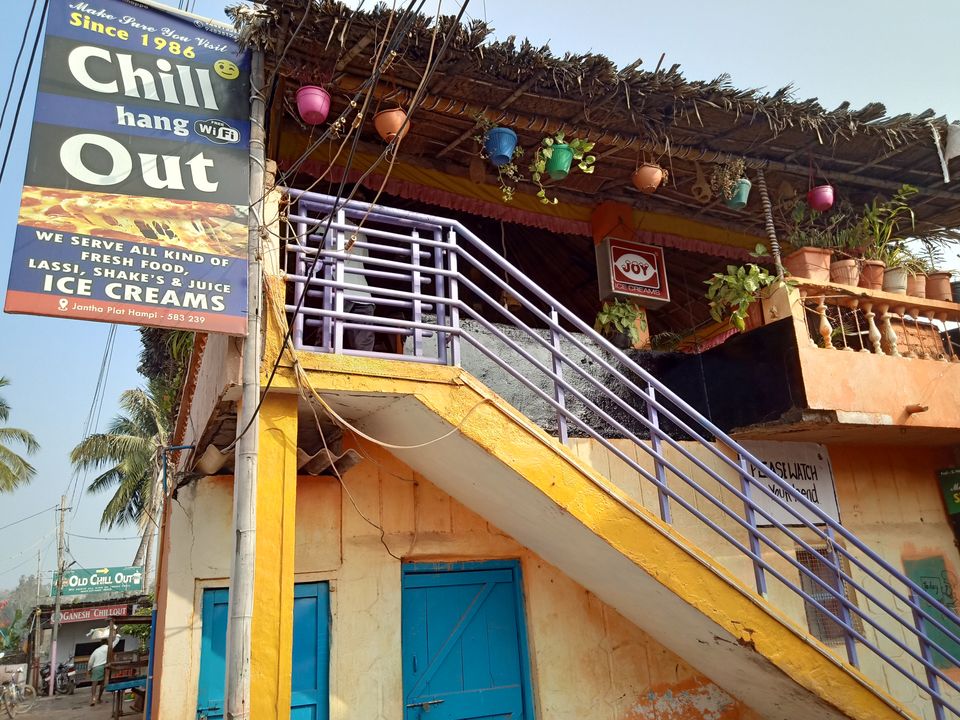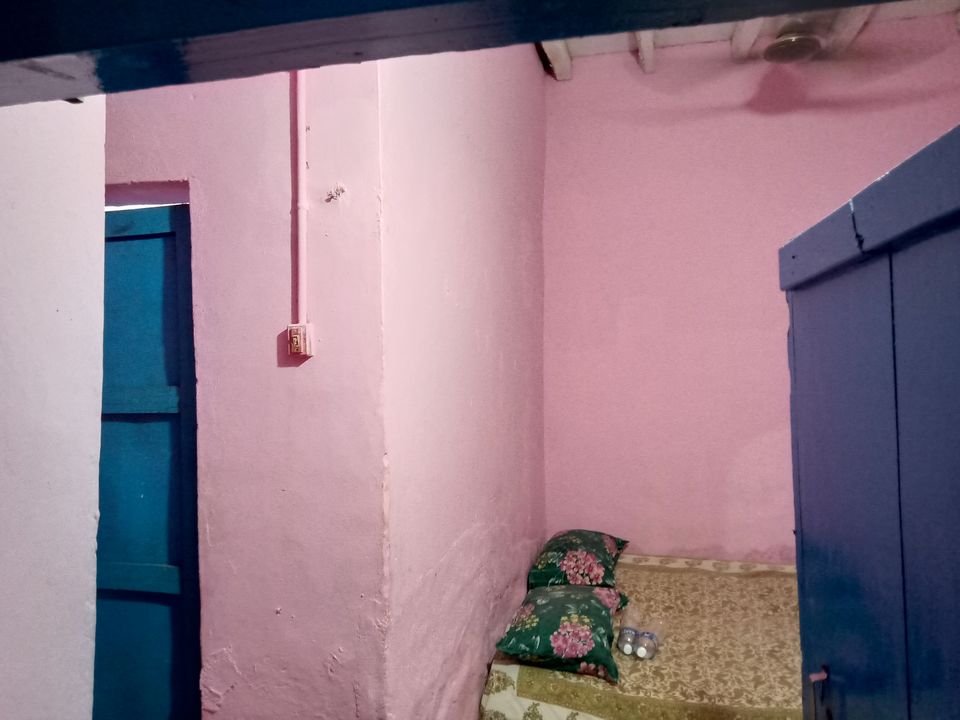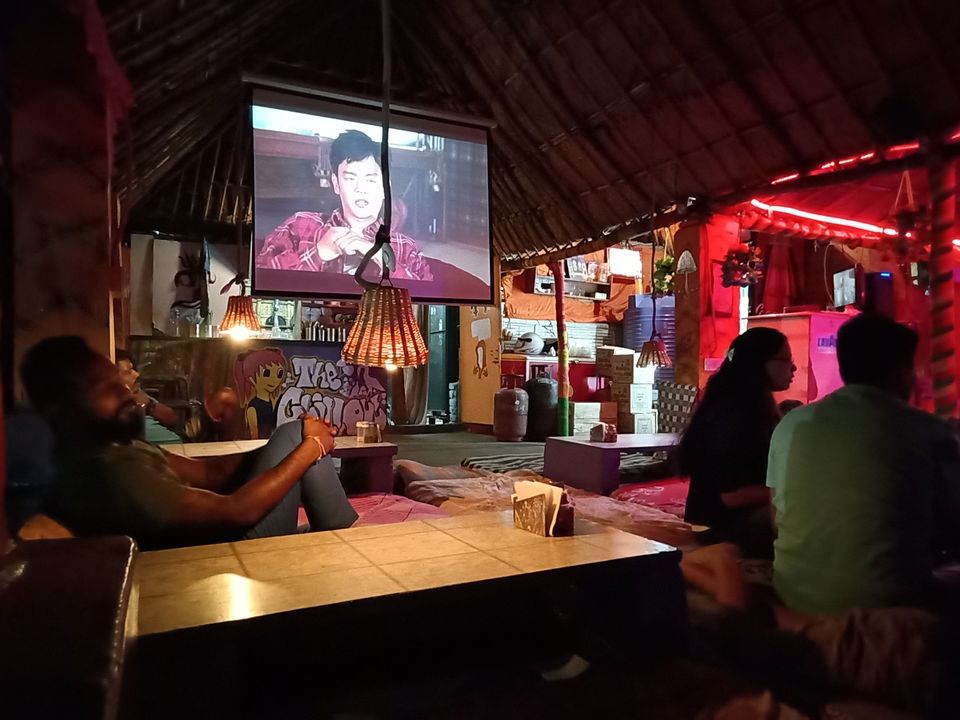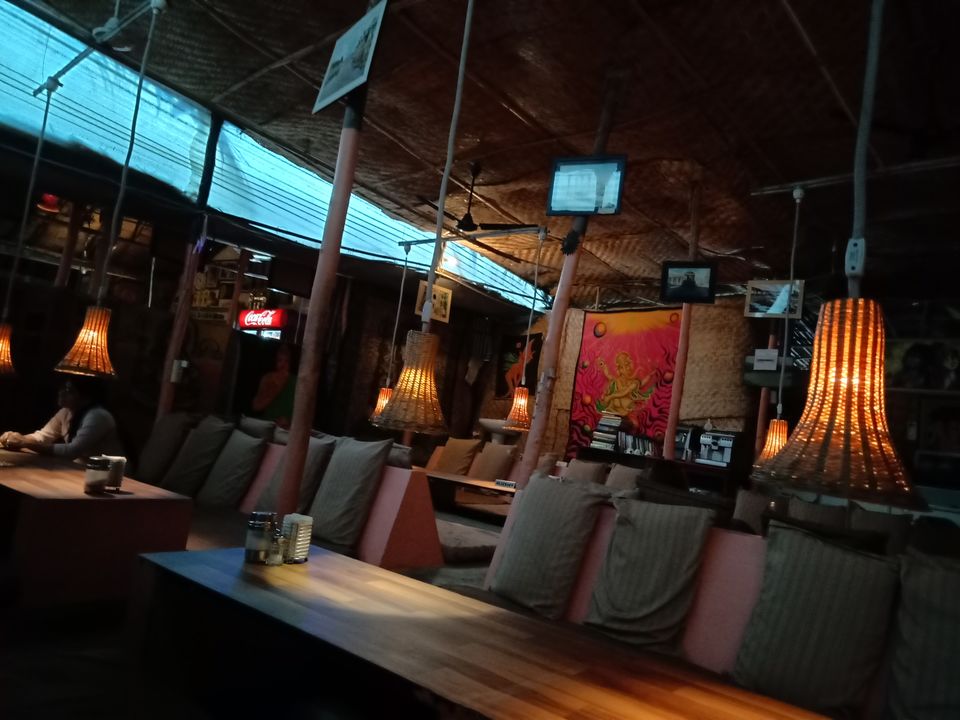 Most of them are Roof Top Restaurant a very good place to hang out with friends and have rest for a day.
Get Up early in morning to reach Sunrise point Matanga hills. I had some fruits morning for good stamina for climbing.Be carefully ⚠️???????? and It is so worthy to watch.
After I seen sunrise I came back to my guest house to have breakfast.
They is famous temple called Vijaya Vitthala temple which is 9 KM away from Virupaksha temple by road.But i came to know they is short cut which is just 2 KM from Virupaksha temple towards Matanga hills.On the way to that you can see following places
- Monolithic Bull
- Huli Matha
- Yantrodharaka hanuman Temple
- Veerbhadra Temple
- Achyutaraya Temple
- Ten Armed Durga
- Lord Venkataramana carving cave
- Sri Kodandarama Temple
- Pushkarani
- Chakra Tirtha
- Ranganatha Temple
- Sri Varaha swami Temple
- Vishwapavani Gurukul
- Narasimha Temple
- Sugriva's Cave
- King's Balance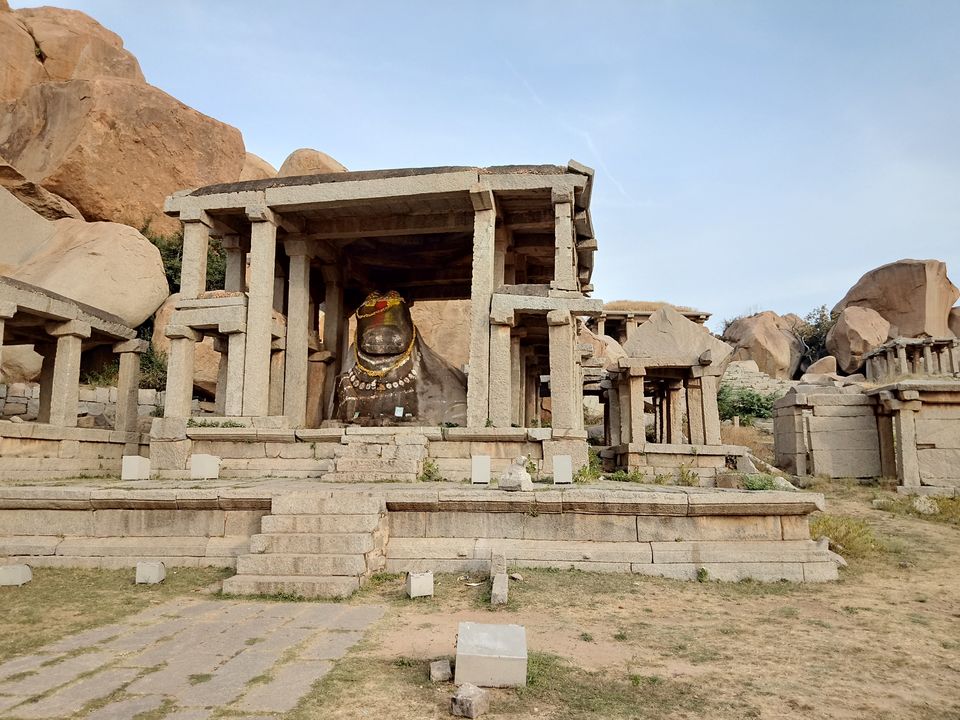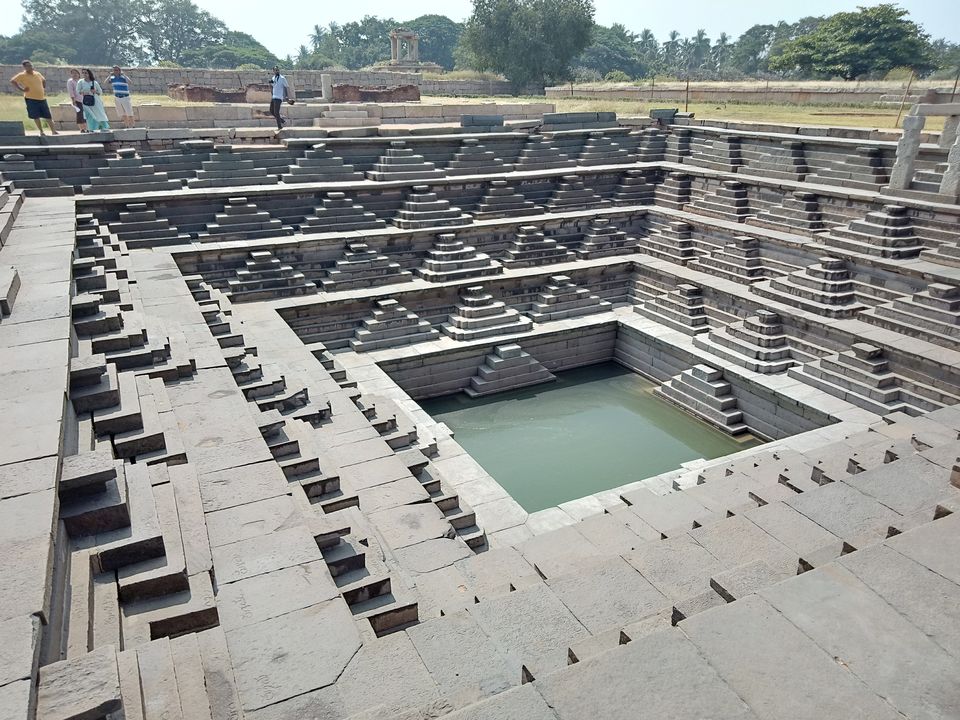 Now you have reached to Vitthala Temple, for this you have to take Entry ticket.
- Vitthala Temple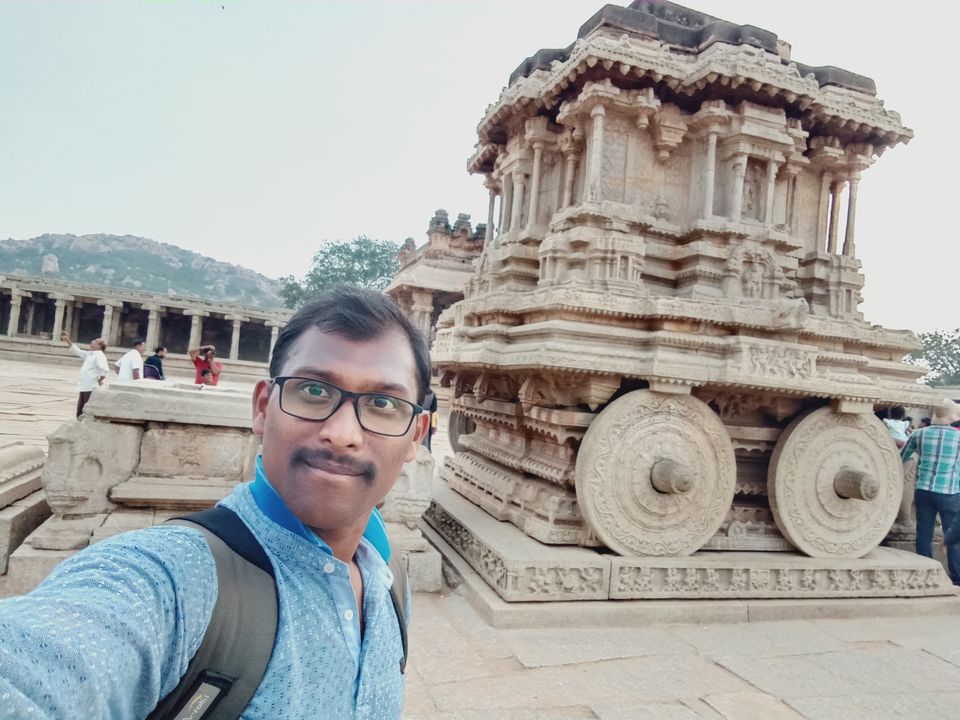 - Kalyana Mandapam
- Monolithic Stone Chariot
- Musical pillars
- Vitthala Bazaar and Lokapavani
Now they are Many other places to visit near Kamalapura. For that you can take Auto???? which cost more or take Bicycle ????.
But I preferred to walk. Actually from Virupakasha temple to Kamalapura it is 8 KM so I went to Hampi Bus stand for local buses.
I taken ticket for Queen Bath place
I reached Queen Bath place in 5 mins they are so many places near by
- Queen Bath
- Pushkarini
- Royal Enclosure
- Secret council chamber
- Mahanavami Dibba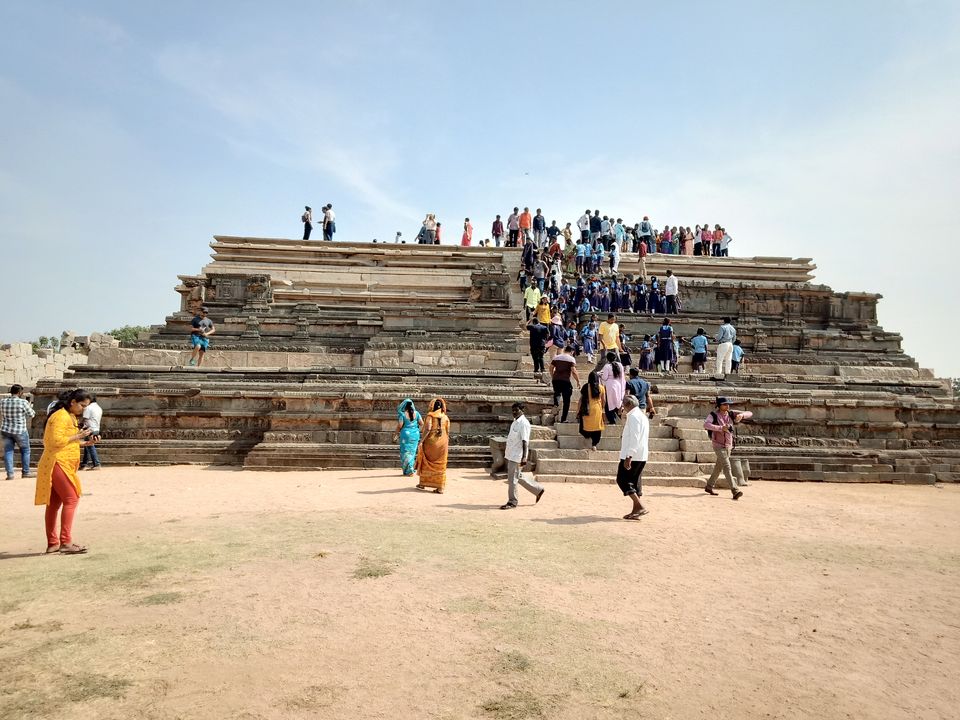 - Hazara Rama Temple
- Prasanna Virupaksha Temple(Underground Shiva Temple)
- Mohammadan Watch Tower
- Palace of Vira Harihara
Then i reached near Lotus Mahal for this you have to take a Entry fee.
- Lotus Mahal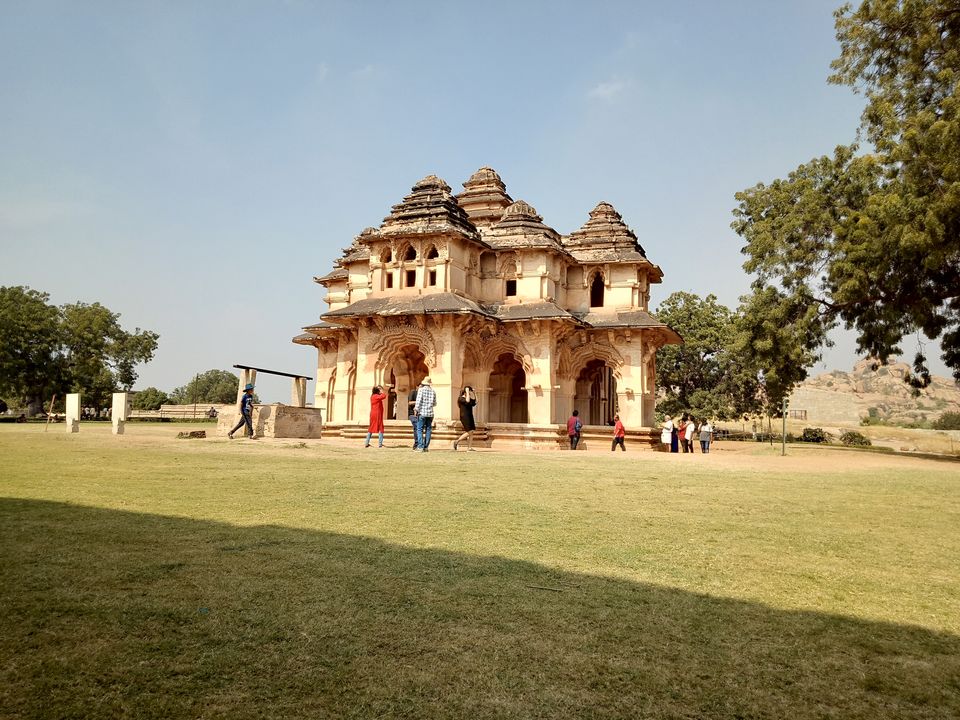 - Watch Tower
- Zanana Enclosure
- Elephant's Stables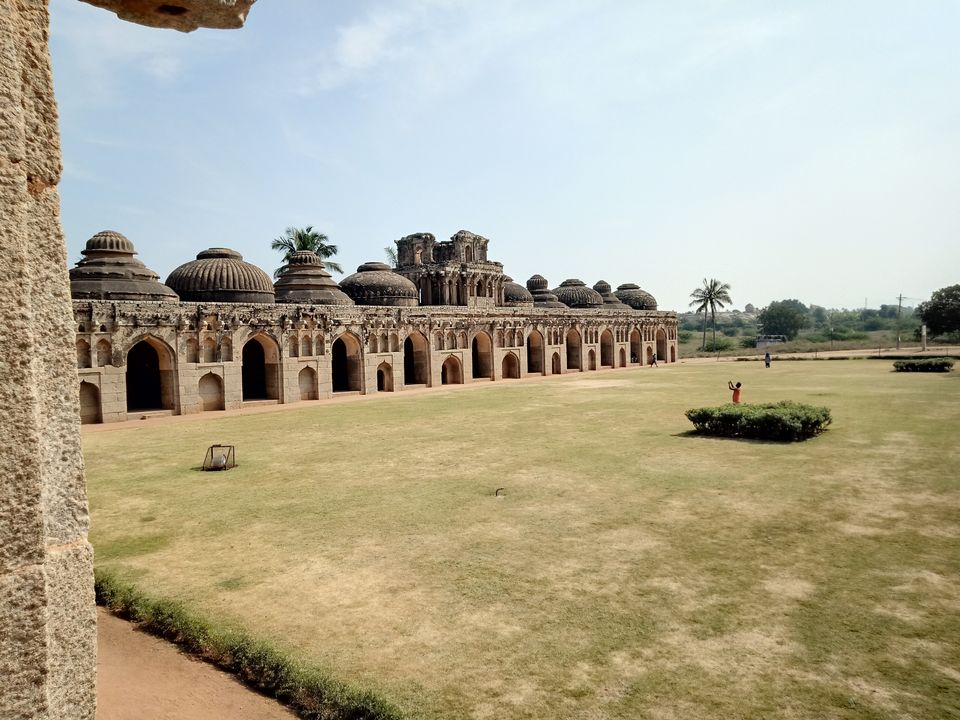 This is End of My trip.
Note:
Things you should remember is They will be no Tower Signal available when you entry into Hampi. If you stay in Guest Houses Wifi is available but don't expect speed.
Keep yourself Hydrated because it is involves a lot of walking or cycling in bit hot place.
While coming to travel cost
If you are travelling by train from Bengaluru
General ticket - 130 /-
Reservation Ticket - 260 /-
Bus - 600 /- to 800 /-
so Up and Down will cost from 350/- - 1700/- (Including Travel from Hosapete to Hampi 15-30/-) per head
Guest House will cost between 500 - 1500/- per head depend on how facilities are available like AC & Non-AC. If it is pick time it will be more demanding.
so Totally it will cost around 1500 - 2500/- Including food
Hope you People will have Good Time over....