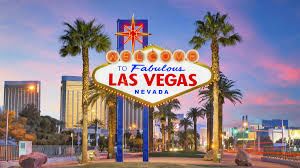 "Las Vegas " the gambling and entertainment capital of the world. The city which pampers all your mood swings and is far away from mimic cafes. The only place where staying on the strip is the best option to save your money and enjoy it to the fullest. There are lot many vast hotel, restaurants, venue to enjoy live music, circus act, and many more activities.
This Sin City will make you think of taking someone along with you. Las Vegas can completely distract you from your travel list and force you to wander here by attracting with beautiful destinations.
There are plenty of fun things to do in Las Vegas. When you think of Vegas, the first thing that comes to mind is casino and nightlife. Well, the city has much to offer than just casinos and Elvis impersonators. There are so many tourist attractions.

List of best Vegas attractions
Grand Canyon:
It's a UNESCO World Heritage Site and a National Park of the United States. The deep valley with steep red rock layered side and carved by Colorado River. Black Canyon river adventure is the best tourist place. There are many transport facility to escape to this beautiful place. Grand Canyon provides you airlines, helicopters, and luxury coaches. To enjoy the feeling of owning the sky "Papillon grand canyon helicopters" provide tourist the best-privileged perspective to one of the world's greatest natural wonders in very reasonable price.
To enjoy west by authorized guided tour Scenic Airlines are the most experienced aerial tour operator in the world, specializing in charter tours to the Grand Canyon and Grand Canyon West.

Interactive attractions:
Cameo:
Cameo is known for their biggest hit Word Up! A must visit fun and entertaining place. People show their hidden talent and win people's heart with such a flair. "Legends in Concert" is also the most attracting show in Vegas.
CSI:
Crime Scene Investigation is the most joyful and suspenseful game. The game will bring you very close to the partner, make a more happening game and will test your investigating skills.
Ethel M Chocolates:
Have you ever heard of the Mars family? If not, let me introduce you. Mars family is the one who make delicious, preservative-free chocolates. From the last 30 years, the family never failed to impress you with these delicious chocolates.
Adventure:
SkyDive, Balloon rides, High roller, Flightinez Bootleg, and many more adventure activities are beautifully organized to attract children and even youngsters who love breathtaking activities.
Fashion Show Mall: It's the finest mall for a fashion enthusiast and for a shopaholic. The mall even hosts weekend fashion shows, a great chance for models and fashion designers to take part in it. Tourists also enjoy wandering through those lavish lobbies and shopping areas.
Tour services:
There are many tour provider companies that provide you the luxury bus, jeep or airline services to explore Las Vegas.

well!
To relish best Vegas attractions there is an online website named "Best Vegas Attractions (BVA)". BVA gives you an easy way to choose and book the best service to explore Vegas.
Nighttime Stroll

The nightlife of Vegas is so famous, it draws oohs and aahs from visitors perched.
Indulge. Gamble. Drink.
Alcohol flows -in so easily in Vegas. Pool parties took a new shape there, pool makes a night to remember. The casino floors where the prize money, food, drinks and the continuous ringing of slot machines will keep your ears buzzing for the whole night.

Buffet in Vegas
Food is another attraction of Vegas. The Stratosphere offers you a champagne brunch just in $23. There is street food where fish, nachos, pad thai, noodles, fruits, and chocolates are the perfect street delicacies. Many hotels provide 24/7 buffet service.
Las Vegas is the perfect weekend gateway, where you can go hundreds of times and still feel bliss. Stuff your face, wander the streets, do adventure, involve in cameos, bring souvenirs, visit Grand Canyon and all the best Vegas attractions and take some awesome photographs. I swear the city will never disappoint you as it is the place which many people dream to see the glimpse of.