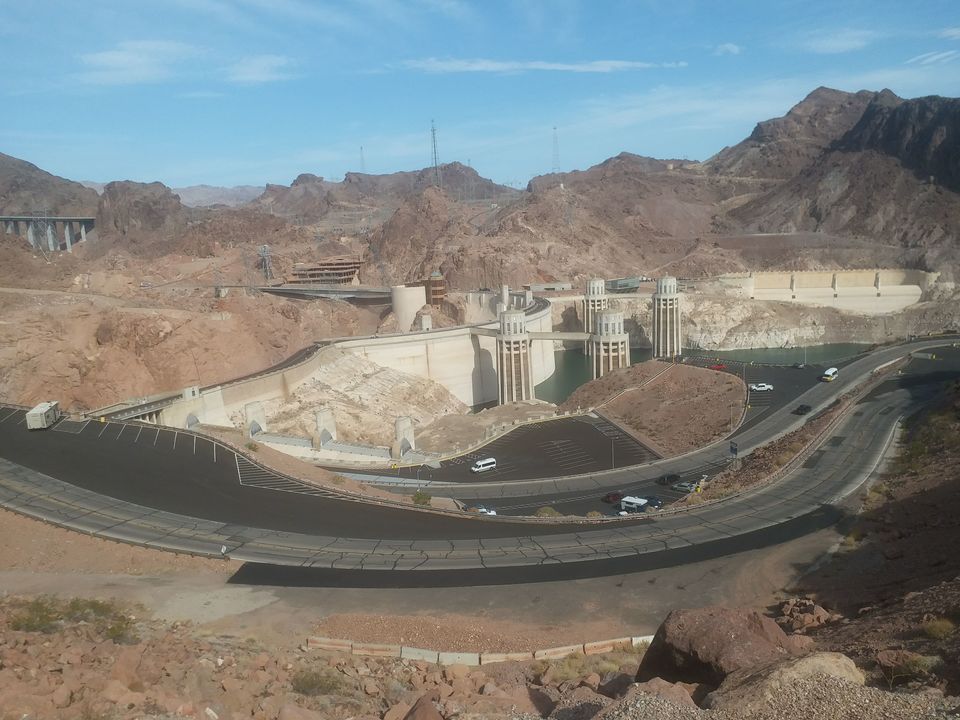 My 1st solo trip to West coast USA. When we say USA there are so many places pops in out head and Las Vegas tops the list. We always dream about the glamour and lights of Strip to Gambling and luxurious stay. To beautiful San Francisco with Golden gate bridge to Napa & Sonoma Wines. Not to miss on Los Angeles for theme parks and glamour of Hollywood. Last but not the least San Diego for amazing zoo and safari.
I started my trip from Mumbai straight to via some layovers Las Vegas as to save on coast I chose British & American Airlines Flight with 9 hrs Layover at Boston. It took me 48 hrs to reach las vegas and you all will be thinking is she crazy yes I am hungry for travel memories. My flight was Mumbai to Los Angeles and then I took bus to Los Angeles. Experience was amazing as my journey from LA to Vegas began in Bus I experienced the rains in desert in a part of area and rest was dry and could see the lightening and thunder and it was one of the sight.
As I reached Las vegas my tired body and drained out brain got full energized as I could witness the Lights, Enthusiasm in the crowd and beautiful hotels. It just got me full charged to explore the destination which was always dream about and I am here. I checked in to the hotel and took some rest for the day.
I had purchased 5 days Vegas Pass to explore the most of it. I had booked tour for Hoover Dam next day. Hoover dam is one of the most finest structure made in 1931 with amazing skills. One must visit and experience the architecture made in early 30's. As you travel to Hoover Dam you also pass through Boulder Dam city were the workers family used to live.
You are in Vegas and you have to visit Grand Canyon there are three tours for Grand Canyon :
A) Grand Canyon West Rim
Its closest to Vegas hardly 6 hours day trip but it is not Grand Canyon donot get carried over due to Sky Bridge.
B) Grand Canyon South Rim
This is 14 hours Day trip very tiring but finest view of Grand Canyon absolutely amazing.
C) Grand Canyon North Rim
If you have time for 2 days to stay and explore then this the Road trip you need to do. You will be staying somewhere inside Grand Canyon and have picturesque view of it.
There are many other day trips like Black Canyon, Lake Mead Cruise, Red Canyon etc., they have there own beauty which one must choose as per there interest.
Everyone knows about Strip, hotels Bellagio, MGM, Aria, Paris, Luxor, Ceaser Palace we must have seen in TV or Magazine Cover or on Google.
Each Hotel on Strip as Beautifully themed and have its own charm like :
Venetian as architecture of Venice, Gondola Rides. If you stay in Venetian Madame Tussaud is just below.
New York New York as the same says theme of New York with Statue of Liberty also have one of the large Roll-a-coaster.
If you are on budget my pick would be Fleming's at Strip as it is right close to Paris, Aria, Bally's and strip is most lively over there.
Avoid your stay at Stratosphere as its quite away from strip and if you don't have car you will have to spend lot on Taxis or need to take a Deuce Bus.
There is one hidden charm in Las Vegas is Downtown Las Vegas. Hotels are very cheap here but its almost 25 mins ride to Strip. This place is equally very lively with concerts and arts on street. Famous Mafia Museum is located here and one must visit here for some facts and can take extra package for thrilling adventure of shooting and forensic lab investigation. Do not miss to visit Neon Museum when in Vegas.
Local people say that your chance of wining in slots is high in Vegas Downtown then Strip and there are some free slots available at Vegas Downtown who knows you might get lucky..
There are amazing night clubs to visit and if you are alone then join tour of Club Hopping which will be fun and you will have some company.
Some of the amazing show are happening in Las Vegas at different places, don't miss show Cirque du Soleil, Criss Angel Mind-freak.
There are adventure activity like Rafting, Hot air Ballon, Bungy Jumping at Stratosphere and some more rides on Sky Tower of Stratosphere.
What we know about Vegas as casinos, night club and party but it has much more to offer from Museums, Scenic Beauty to Adventure
As I said its not a 2 - day destination so plan wisely.
Will continue this post next time with another city in USA...