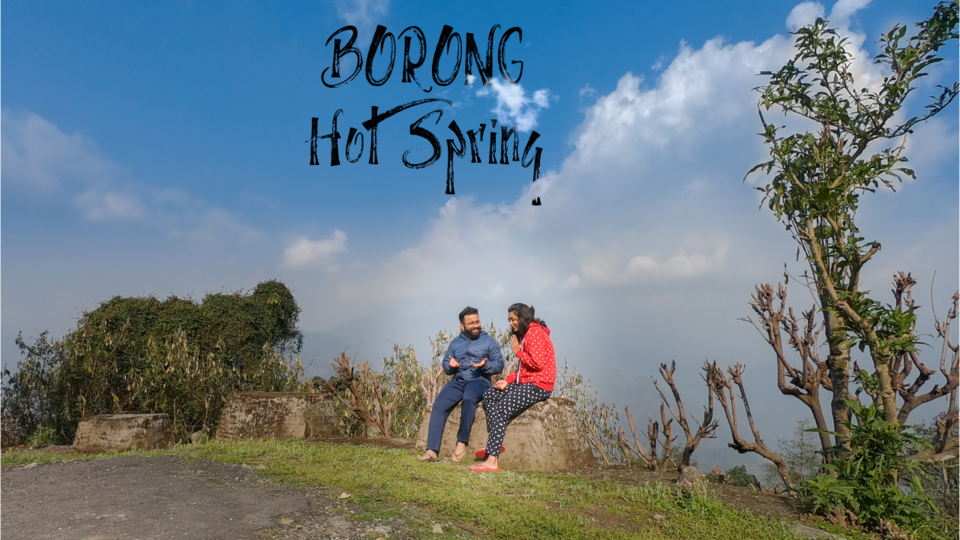 "So, where will you go after this?"
"We'll go to Borong."
"Ohh! Tata Pani...."
Tata Pani means Hot water, Hot spring. The conversation was with a local man on the street. India, especially in many parts of West Bengal contains this hot spring. Such as Manikaran, Bakreshwar, etc. Today I'll tell you about Burong's hot spring or you can say Tata Pani in the local language.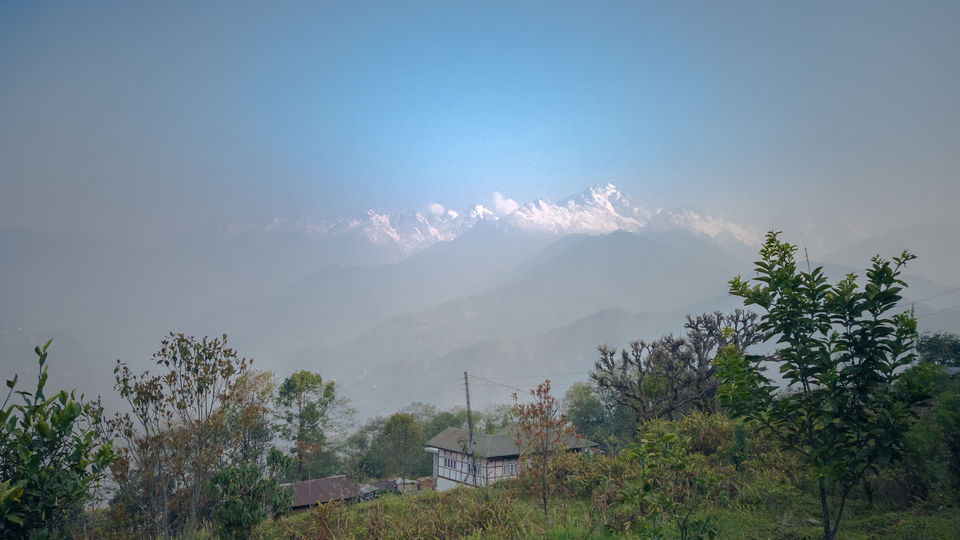 Burong's location is an hour's span from Ravangla in South Sikkim. The road to reach Borong is very pretty. On the way to Ravanagla, there are some roads which will make you shiver, as you will see the Atlantic cove beside. If you can control your nerves and get a hold of it, you should be able to pass the coves and you will see the road between the Pine forest. Much enjoyable!
The main feature of Borong is the hot spring and a profound landscape. This place is the actual meaning of picture perfect. You will see different snow cap mountains from upper Borong if the sky is clear.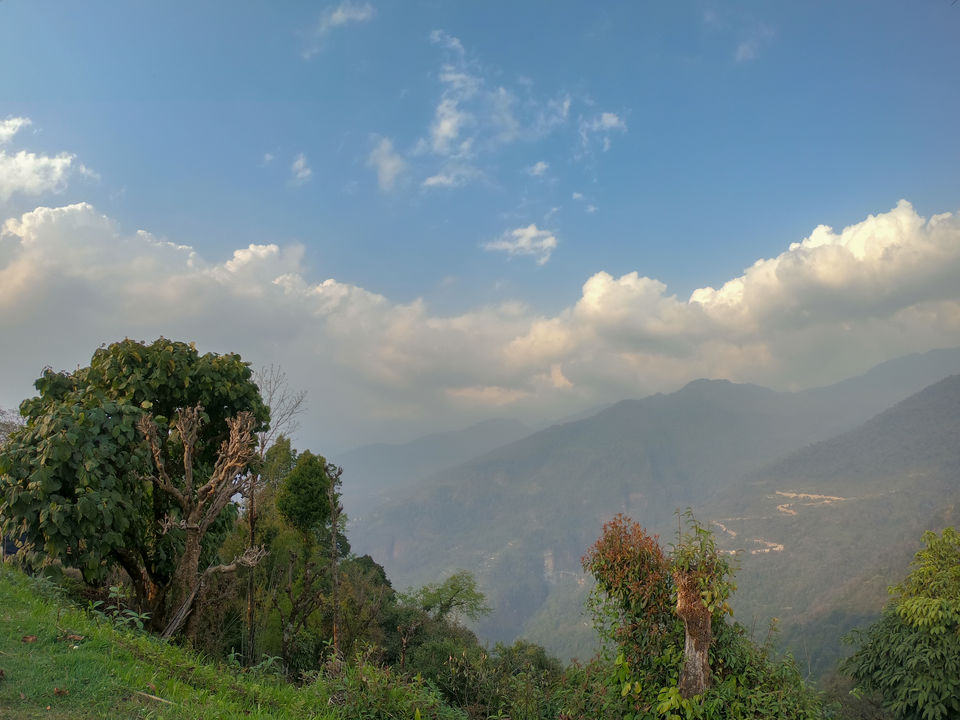 Borong is a new tourist destination. Absolutely untouched. This is the reason why these roads shiny and new. Also, so many places are under construction.
Our homestey was in a corner of the road. We were enjoying the view from our window as the cars were passing by on the hilly road. It was almost evening when we arrived, so we left the next morning for hot spring. The place is sparsely populated. So everyone is known to each other. A local man came, named Norbahadoor, actually he is our today's trip captain. He brought a fresh car for us, which was completely washed and clean.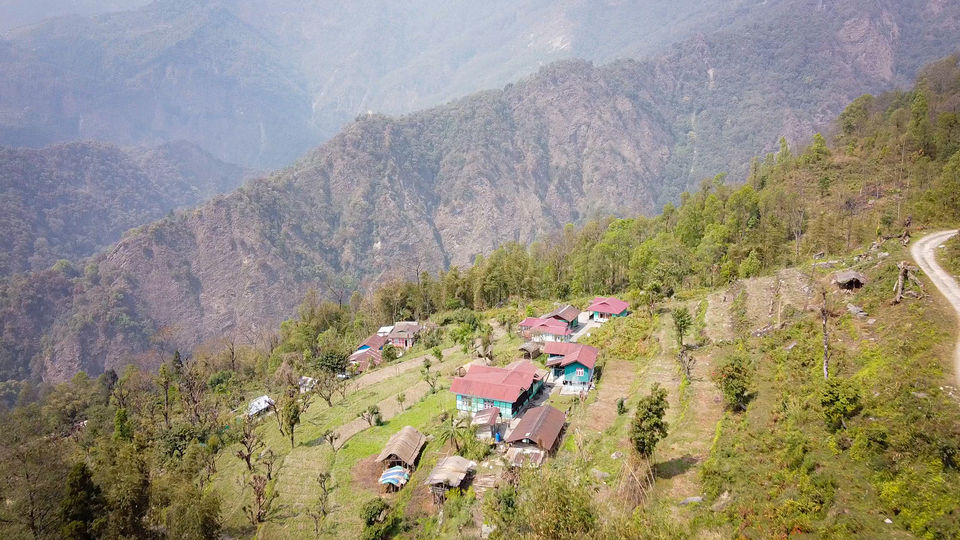 We had to go down about thirty minutes. "Maya luki luki" and "kutuma kutu suparidana" songs were playing softly in the car. And I was truly enjoying these songs. However, I've learned a lot of Nepali songs by now. Now, let's come to the main topic! The roads are not pitched yet. As we came down a bit, we saw a small mountain. And hot spring is under that mountain. The hill cannot be seen from the upper side. At one point we had to get down from the car. Then after climbing down the stairs about twenty minutes, the hot water was in sight. Rongit river and its ice cold water are flowing by the side of this place. And right next to this, there was a small lake. There were some people sitting in the water, halfway through their chests. This is the Hot spring we were talking about! Excitedly, I quickly took off my shoes, changed my clothes, and dipped into the hot spring. As soon as I dipped into the water, I got a bit scorched on my body. Ufffff! how hot is the water!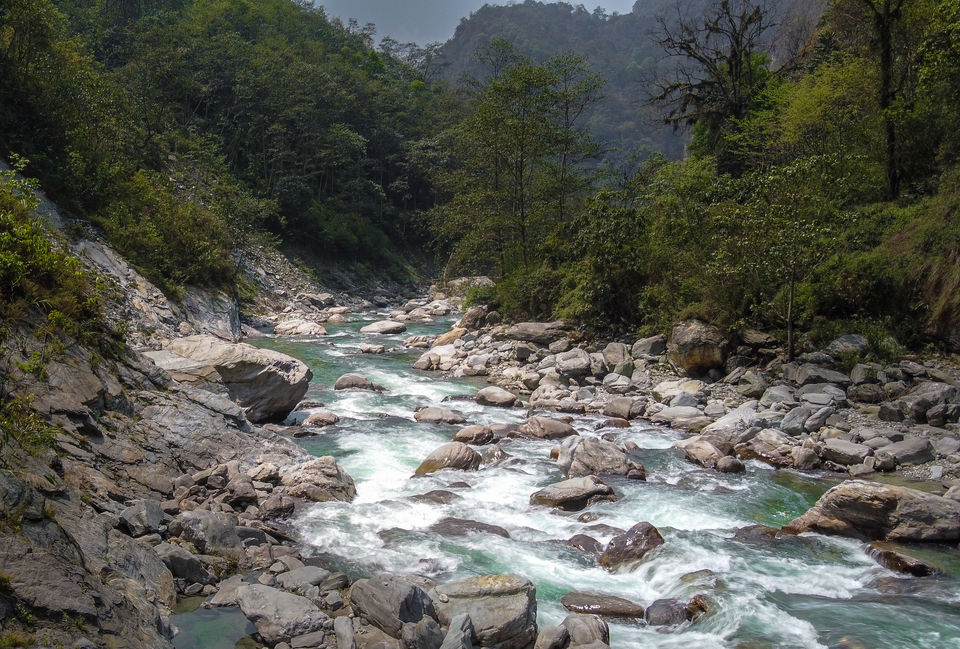 Our captain Norbahadoor suggested we should not go down at once, rather adjust slowly and gradually on that hot water and we'll be able to adjust. With his suggestion, I sat down and dipped my feet first. When it became a bit tolerable, I slowly drenched my body and at one point it was also within my tolerance. Truly, while the snowy hilly wind was blowing, lying in the warm water, made me happy. I noticed the temperature of the water was increasing for my movement. So I remained calm under the water. The water has a unique smell in it. Without researching for the scientific reason behind this, I preferred to think of the exceptional beauty of nature. The locals of this area believe that dipping or bathing in this water cures any kind of disease. I saw people coming from far away to collect this water and some are relaxing submerging in water. We heard, people from Bhutan also visit this hot spring sometimes. Due to the recent pandemic, they couldn't come this year. We spent two hours there. I witnessed a completely different experience.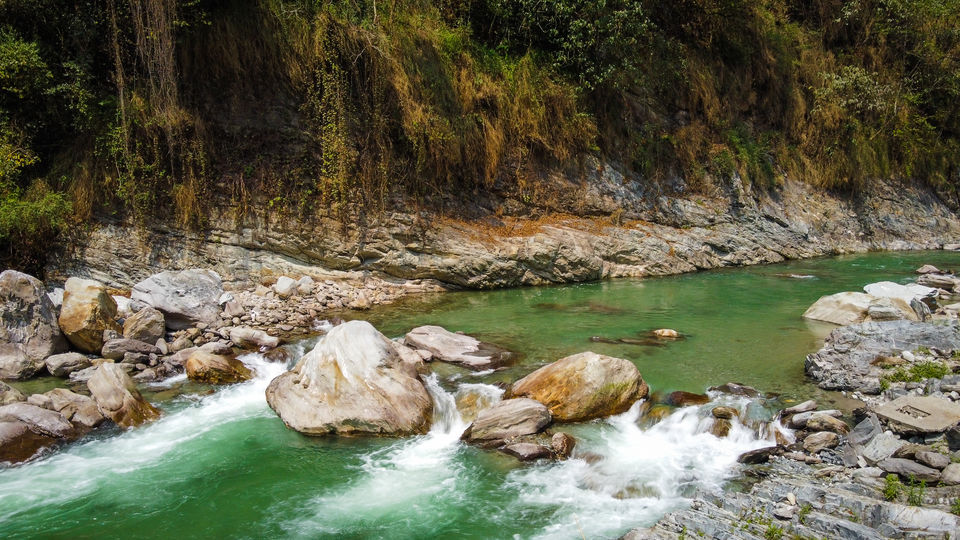 On the way back from the hot spring, I saw a paper handcraft shop. I bought a bunch of stuff from that shop. Actually, this is one of my habits to collect local stuff, from every place I visit.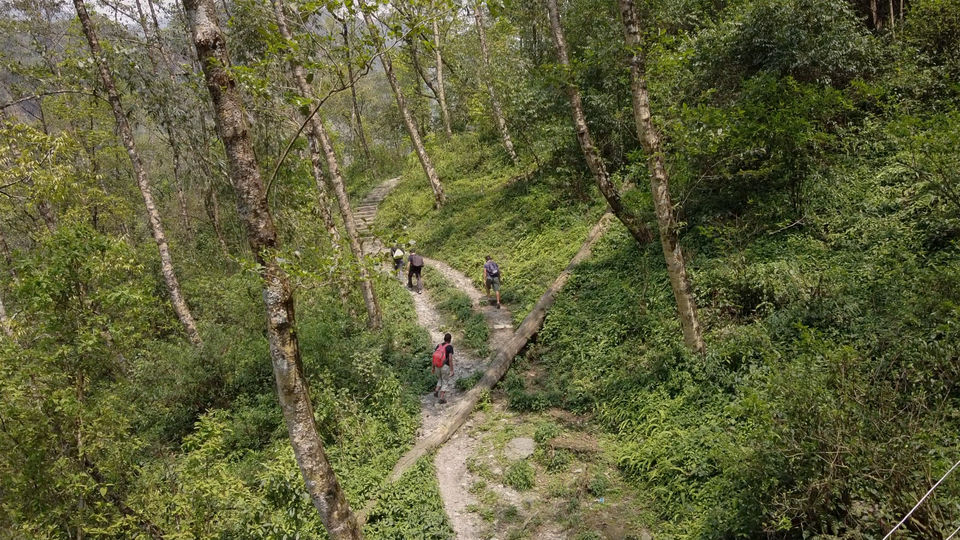 After returning, the owner of the homestey said he would take us to a point uphill. I have told you at the beginning, few roads were still under construction. So after walking several bucks on an under-construction road, we entered into a forest. Although it is a forest people walk on foot here. Because there is a small village on the other side of the forest. And the village is our destination. Finally, we reached our destination by crossing various trees and tiny bamboo bridges and saw some wonderful and soothing scenery. Borong is very famous for its landscape. It is going to be sunset at the top of the hill. Tiny hill houses… sitting here you can see the distant hills, an unknown town, and the view of a valley, zigzag roads, and everything.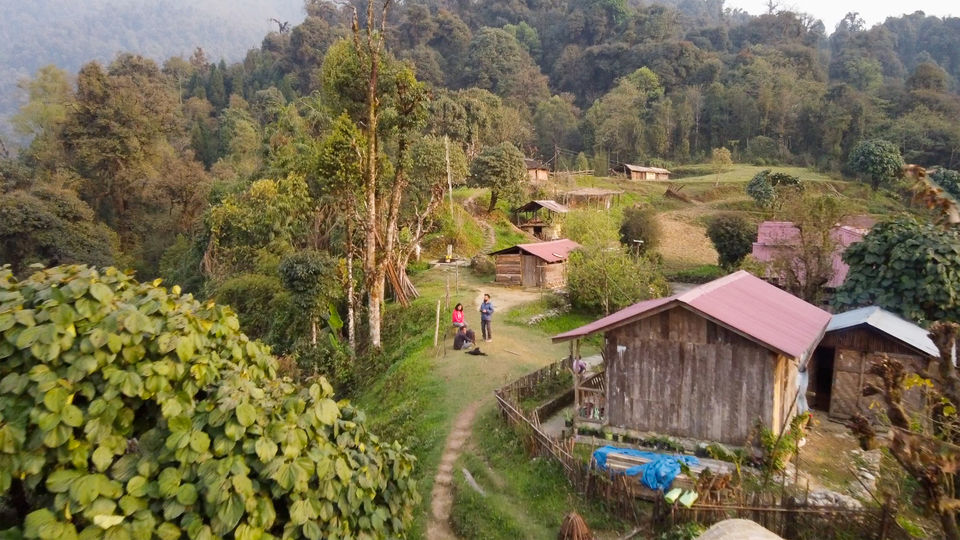 Spending one afternoon here, gave me much peace. This limitless, stunning beauty, astonishing or illusion? It's nothing but nature… and nature can only astonish us, it will never provide the illusion. Because she is our mother, the mother nature.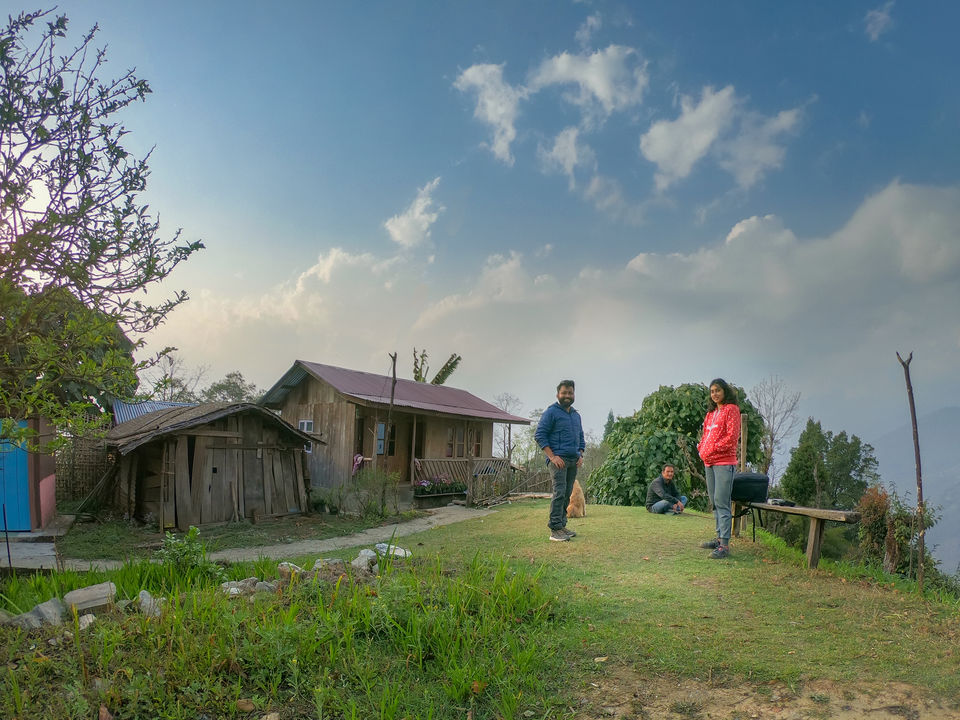 If you want to know more about my beautiful experience, you can watch the video.