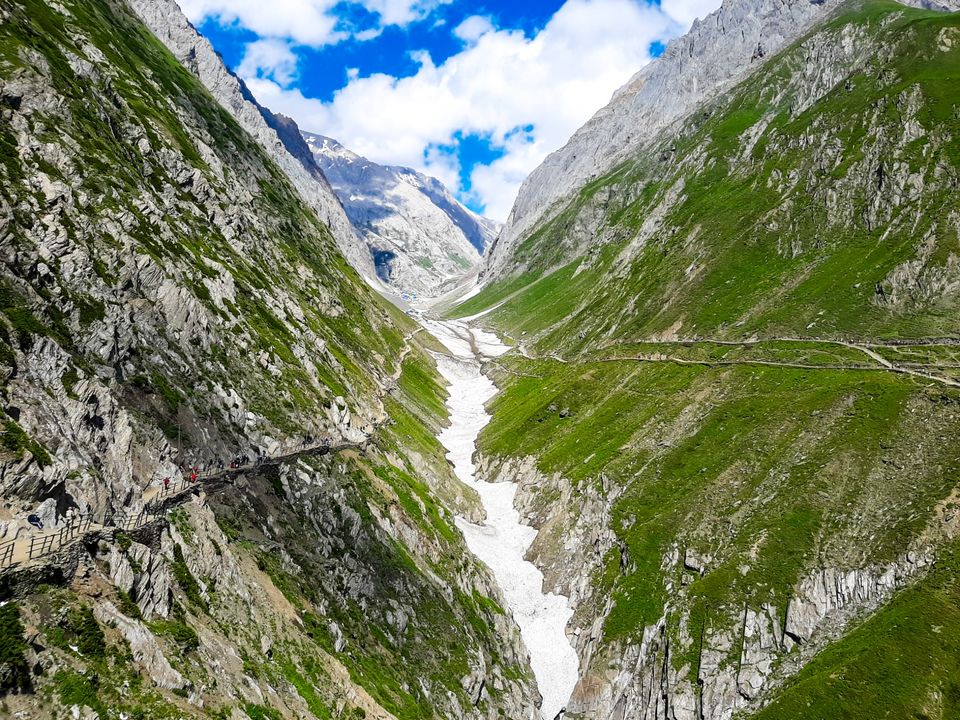 Already apologizing for blog being too long, but am sure that you will enjoy it. Photos are yet to be uploaded in blog I will complete it by 22nd august.
My Trip budget was rs15000 including travel from delhi and also including vashnodevi trip, although it can be done in rs 5000 also.
Total track distance by foot is 50 km aprox from chandanwari to amarnath to baltal.
34 km chandanwari to amarnath.
16 km amarnath to baltal.
Days needed atleast 4-5 starting from jammu.
Now coming to the trip, It all started in may 2019 when as usual as every year travel bug bites me. So I was thinking of a trip to jammu and kashmir, but I wasn't sure to which place should I travel. Will it be ladhak or gulmarg or sonmarg or srinagar?
So I started searching blogs looking for ideas to travel.
And while searching I came across a blog mentioning amarnath yatra.
The moment I read that blog, I knew that this year I was going to baba barfani darshan as it included everything that I wanted in a trip ie tracking, mountains, glaciers, rivers, beautiful views and budget friendly.
So visited the amarnath shrine board website and downloaded the form to get registered for the trip.
Now the real challenge begins ie to get medical certificate. As it is compulsory to get registration.
Medical certificate has to be from list of hospitals mentioned on amarnath shrine board website.
So hospital nearest to my house was a government hospital which always had long queues of patient.
It was my first visit to a government hospital and it took me atleast 4 days standing in queues daily to get all tests done and than get that medical certificate.
After that we have to visit a bank from the list of banks mentioned on amarnath shrine board website to get registration slip by paying rs 100 fees.
And certificates are of different colors for different days of the week so that it will be easy for security personnel to manage the crowd, so we have to reach starting point on the date mentioned in our certificate.
Now fast forward to the day of travel ie 24th of july 2019.
I packed my bag with few clothes, camera and few extra powerbanks and left the house at 5 pm.
My train was at 9pm from New Delhi railway station and it was raining heavily that day.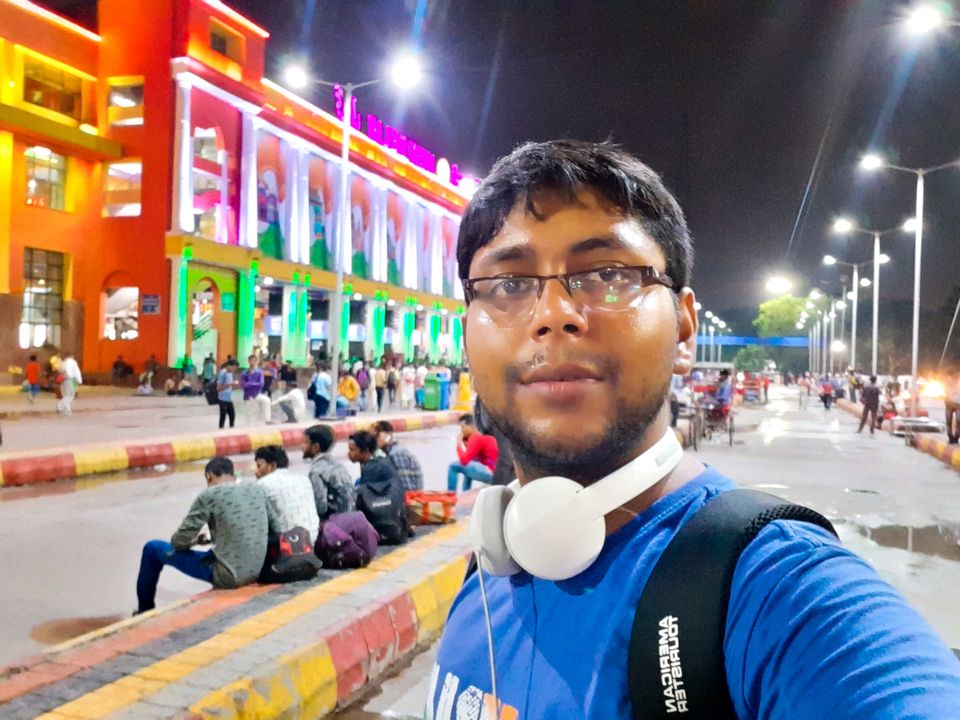 I picked some lays and cold drink to have on the journey.
Reached katra in morning on 25th july at 10am, 1 hour late from schedule.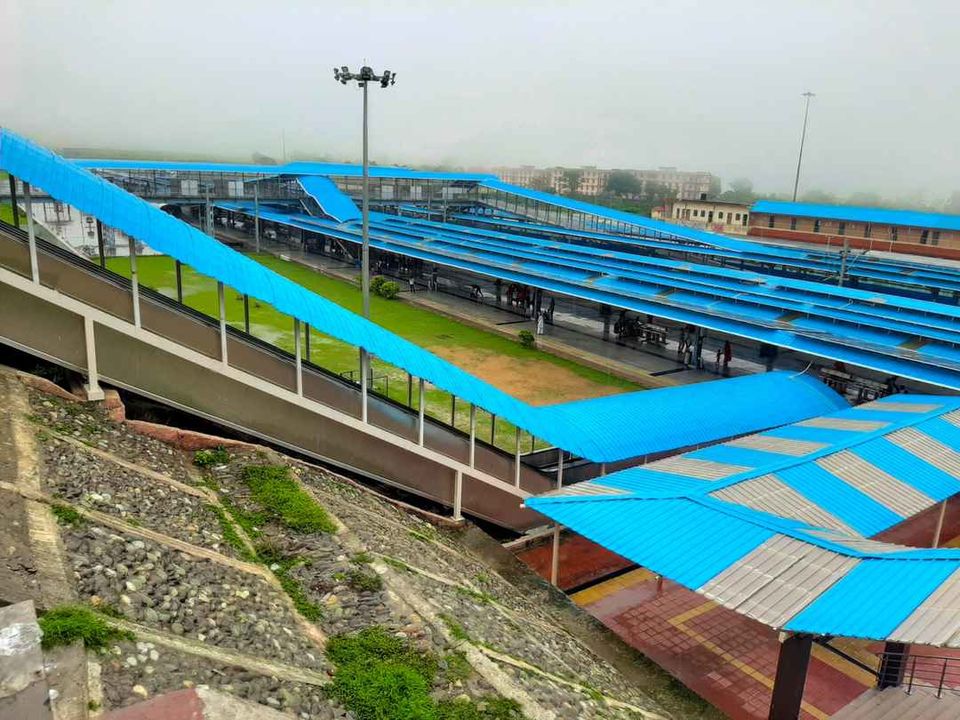 Get ticket to visit mata vaishnodevi.
Climbed on foot, paid respect to godess and returned to katra bus stand by 2am on 26th july.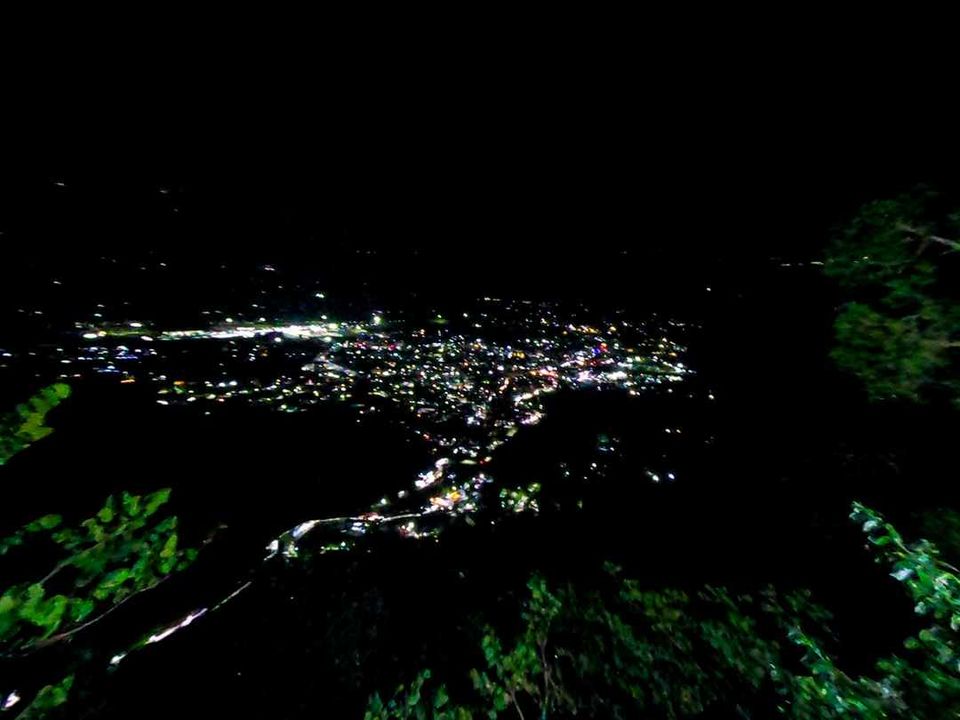 Boarded the bus for jammu.
Although the distance from katra to jammu is only 30 km and it should ideally have taken only 30 mints to reach jammu, but bus driver waited for bus to get full with passengers, and he dropped me at jammu at around 6 am. A journey of half hour was completed in four hours.
26th july 2019, Friday
From here day 1 of amarnath journey begins.
Reached bhagwati niwas in jammu which is base camp for amarnath yatra.
Enquired about how to reach pahelgam( the route I selected to travel from the two routes ie pahalgam route and baltal route).
And came to know that yatra has been stopped for today due to some land slide on the way and bad weather conditions.
And yatra will reasum next morning only( no vehicles are allowed for yatra private or public when yatra is closed, only yatra can start between 3am to 5am in security of army, than only all the vehicles are allowed to move ahead on yatra route.)
So now i was left with a full day to kill.
So I checked into bhagwati niwas. It is quite a large accommodation for yatries and as yatra is closed today so yatries from previous days are also waiting there and it had became quite crowded.
This place has all the modern facilities with lots of army security(due to ever looming terror threat on yatra).
So I rented a locker to put my bag( rent being rs 10 per day per bag).
And than rented a mattress with bedsheet and pillow( which costed rs 250 of which rs 150 was refundable on returning the items).
And put that mattress in gallery as hall was already full due to crowed and slept.
Woke up at 10 am and enquired what to do or where to travel in jammu.
Came to know that sightseeing is arranged by the government itself for which tickets cost rs150 per person( two different tours 1. Jammu darshan. 2. Jammu border.)
I selected jammu border tour and buses are scheduled to leave at 2pm for sightseeing.
After that booked bus ticket for pahalgam which costed rs 350 aprox.
Than had very tasty lunch at one of the many langars which are available outside the complex and then boarded the bus to border.
Tour was of aprox 4 hours in which we gained some knowledge about India Pakistan border.
And how protecting border works.
Here are some of the images below.
After visiting border and feeling proud of our armed forces once again returned to camp by 6 pm. And now took some rest after having food at a langar.
As buses will be leaving at 3am next morning.
27th july 2019, Saturday
After having a sleep of almost 3 hours waked up at 1 am. After that returned our mattress , got security deposits back, got bathed, took bags from locker and than boarded the bus.
Bus started at around 4 am.
We were traveling in group of thousand of people with 60-70 buses private taxis and cars and lots of army jeeps for security.
It was a sight to behold.
From where ever the buses went roads were blocked for security reasons.
Every street on every road were blocked by army.
Such a heavy security.
Buses stopped at a langar at 10 am after crossing jammu and entering kashmir.
All passengers got down and had food and snacks.
Snacks in langar consists of icecream, popcorn, lemon water, tea etc and food included rice, pulses, chapati and vegetables etc.
After a halt of around half hour yatra started again.
And we reached pahalgam at around 3pm.
There was a checkpoint where we get our registration and bags checked and than some yatries took shelter in base camp by government and some in hotels.
Pahalgam is a beautiful place surrounded by high hills and river chenar flowing by its side.
As I was traveling solo so I made some friends on the way in bhagwati camp in jammu.
So when we reached jammu we decided to rent a room in hotel instead of staying at camp.
Room costed rs200 per person with beautiful view of the river flowing by side of the hotel.
It was a small hotel by the name of river view hotel but beautiful.
It also had some walnut tree inside hotel complex.
So we plucked some raw walnuts and played by throwing them at each other.
So we had the remaining day at our disposal so we decided to spend some time exploring this beautiful place pahalgam.
Therefore we visited some viewpoints and than a shiv temple.
After that we had dinner at a langar, and went for shopping in local market for some winter clothing, as we will be needing them in the days to come on the treak.
I purchased a pheren(traditional Kashmiri dress worn by both Male and females)and a jacket for my self which costed rs 1200 and rs 600 respectively.
My friends also purchased some jackets, gloves and woolen caps.
Reached our hotel and went for sleep as it was already 11 pm. And from tomorrow our treak to amarnath will begin early morning.
Pictures of day 2 are below
28th july 2019, sunday
Today is the day when our track will began, but luck wasn't in our favour (or may be it was in our favour) and it was raining from night.
So yatra was postponed for a day due to bad weather as it is risky for yatries to start yatra in this rain.
Now again we had full day at our disposal.
So we went to a shop near by where we all had glass of hot tea and bread butter.
There were this round breads(similar to naan in delhi region just the size of bread) which they buttered.
While having tea we decided, let's visit an apple farm, as I and some of my friends haven't seen an apple farm ever in our lives.
We had quiet some fun in apple farm clicking pictures with trees full of apples.
As it was raining we didn't spent much time in the farm and returned to hotel.
Fun part was pheren which I purchased from local market yesterday, and wearing it today, so many locals confused as kashmiri and while I was having fun at that, army was extra strict at me due to costume, while my friends passed easily the checkpoints, I had to answer the questions of security officers like
army man: aae pheren kidhar?
Me: I am a tourist sir.
Army man: kidhar sae?
Me: delhi sae.
Army man: kya kaam karta hai?
Me: I am a businessman.
Army man: kis cheez ka business?
Me: sir spices ka.
Army man: kidhar jayaega?
Me: amarnath yatra par hoon.
Army man: pheren kyun phena hai?, kashmiri lagta hai.
Me: sir aacha lag reha tha isliyae lae liya.
Army man: Kahan sae liya?
Me: sir yahin market sae.
Army man: kitnae ka liya?
Me: sir rs 1200 ka.
Army man: ok chalo jao.
These type of conversations happens many time after wearing that dress.
But it was fun.
It was only 11 am so after returning to hotel we decided to have some local authentic Kashmiri food.
So we asked some locals about where to get authentic Kashmiri food and they were clueless.
They either tell us some restuarant name where we can have Kashmiri food but it wasn't authentic as it was made for the taste of tourists.
Authentic food can be eaten only in local Kashmiri home.
But that was difficult to arrange as we are on yatra so we want only vegetarian food.
And Kashmiri food is mostly non veg which is authentic.
So after some searching with locals and some googleing came to conclusion that if we have to eat anywhere near to authentic Kashmiri than there is only one place in pahalgam where we can get it.
It was pine and peak hotel.
So we went there and ordered food.
Till the time food was prepared we had some photoshoot of ourselves with background as this beautiful hotel.
Finally food arrived.
Food contained
1 tarami e lolaab rs 1450( some paneer dish locally prepared with some rice and a vegetable kabab, I personally didn't liked that much, but my friends liked it very much.)
2 haak saag rs 600( it was made up of some leafy vegetable which is indigenous to kashmir or Himalayan regions. Something similar to palak but it has some taste of saur, overall tasty and healthy, I liked it)
3 Kashmiri dum aloo rs 675( it was one of the best dish on table with proper balance of spices properly cooked and very tasty, every body liked it)
4 Gucchi matar mushroom rs 1200( it was the best dish on table. Gucchi is a sponge type mushroom growing in higher regions of Himalayas, very costly ranging from rs 25000 to 30000 per kg, had medicinal properties and good for heart. Every body liked the dish very much, although tasted somewhat like dry dates but very tasty.)
5 Nadru yakani rs 675 ( it was kamal gatta vegetable prepared in some white sauce, tasted some what like pasta, least tastiest of all dishes).
6 briyani baag e bahar rs 600( good old rice well cooked tastes good, just like rice)
7 laccha paratha rs175 per paratha ( tastes like normal paratha which everyone moms cookes at home).
8 tandoori roti and tawa roti rs 150 per roti( in rs 150 one can buy 5 kgs of wheat flour, so roties were very small, tastes like average roties)
9 zafrani phirini rs375 ( one plate was complementary and second plate we purchased. Well prepared sweet dish, very nice in taste, tastes like kheer made up of suji).
Plus gst rs1341
Total bill rs 8791
Approx rs 1500 per person cost.
In all good food and to some extent authentic Kashmiri food cravings fulfilled.
After that fulfilling lunch another round of photography.
We literally can't stop ourselves from capturing pahalgam on camera as it was so beautiful.
It was rightly said by someone that Kashmir is heaven on earth.
We reached back hotel at around 4pm.
Went to sleep as every one was tired.
Photos of day 3 are here.
29th july 2019, monday
Finally the day came when our treak started.
It was raining in the morning today also.
But thankfully weather cleared soon and treak was opened at 9 am.
But due to heavy crowd we had to wait for taxi from pahalgam to chandanwari from where actual treak starts.
So at around 11 am we got taxi and reached chandanwari at around 11.30 am.
Views are mesmerizing with very high peaks and very clean air.
And it is just the beginning.
Checked in at chandanwari checkpoint.
And started our beautiful much awaited treak.
Just at the start of threak there were few bhandaras where we had some tea and light snacks.
After that there were shops mostly selling walking sticks, raincoats, woolen clothes, rudraksh mallas etc.
After crossing these shops and walking around 500 mtrs we reached the first glacier of many yet to come on the way.
Although glaceir was very dirty and almost black in clour by humans and pithus walking on it. But still we are excited. And the river was always by our side, gushing with pure white water like pearl drops. Grueling and peaceful at the same time.
After crossing glacier and walking some 500 mtrs more there came very steep climb of about 2 kms.
All yatries were climbing very excited taking names of jai bholae jai bholae jai bholae.
Some who were old or not physically fit were also going on pithus and palkies.
Pithus are charging from 600 to 2000 depending on customer to customer and bargain for a distance of 14 km from chandanwari to sheshnag lake.
We kept on walking taking name of jai bholae when ever we felt tired.
And enjoying the scenic view and sometimes capturing in our cameras.
Finally reached the sheshnag at around 5pm.
Sheshnag is a beautiful lake with very still water.
Sheshnag camp is about 150 or 200 ft above sheshnag lake so if one has to see the lake than he should climb down to lake and come back again to camp which is another 2 to 3 hrs.
After walking from chandanwari to sheshnag yatries are so tired that not everyone has the courage to go down to lake and see that beauty up close.
There is also a small temple (made up of some stones put together in circle)on the side of lake dedicated to sheshnag (god of snakes).
Enjoyed some time with friends at the lake and glacier feeding the lake.
Than climbed back up to the camp where we had dinner at bhandara of dosa sambar with chutneys, my friends had chapati and rice with mix veg.
Tea biscuits, toffee and hot water for drinking also available at bhandaras.
After having dinner booked the tent for night which costed rs 400 per person
We were six friends and booked a large tent which can occupy atleast 10 peoples.
So there was a family that we met on the way to sheshnag, we offered them our tent. They were the family of 5, and stayed with us that night.
Photos of day 4 are here.
30th july 2019, tuesday
Today we aimed to reach the holy cave so our plan was to wake early and cover the distance as fast as possible as today we had to walk 20 kms.
But it was not the will of god, the family which was staying with us got severely ill. She was an elderly woman, so we took her to hospital and doctor told that she lacks oxygen and it's an emergency and she needs to be shifted to the hospital.
So she was referred to srinagar hospital and was airlifted.
Only his son went with her in helicopter as it can carry only that much weight.
So rest of the family 3 members all females had to be sent back to pahalgam by foot.
Baba ki marzi kae binna koi darshan nehi kar sakta.
Whole family returned without darshan.
So all this took time and we left sheshnag camp at around 12pm so we rescheduled as now its impossible to reach cave today on foot.
So we decided to cover 14 km today and stay at panchtarni.
And cover rest 6 km next day to cave and return through baltal.
So today we walked and 1st km was easy plain walk.
But there after very steep climb till mahaganesh top (mg top)for about 3km.
It is also the highest point of the treak at 14800ft
Even cave is at lower point than this.
It was very hectic climbing to this point but the views at this point are amazing.
Covered in pure white snow, peak is beautiful.
And there is army camp there protecting yatries always with tricolor our national flag waving high at the top.
So we saluted the flag.
Rested for some time and then moved on.
After that walking for around 1km. We reached a bhandara.
It also had tents where stay was free as not many people stay here.
It is the best bhandara in the whole treak with items ranging from coconut burfie to patties to cakes to cheese sandwich to dry fruits to aam panna to tangs to dhokala to soupes to paneer and tandoori chap to fruits salad and of course food and much more.
It's not a bhandara in true sense it's a party of grand size.
There is a gate just after this bhandara which closes at 5.30 pm so we hurried and crossed the gate as 9 km more are left now to eeach panjtarni (place where five rivers meet).
Now all 9 km is downhill and very easy.
Here I got separated from my group as I was going fast and my friends left bit behind.
I have walked almost 4 kms and then set by side of river where I met two persons.
They were sanskrit scholars from shimla, doing PhD and having good knowledge of astrology.
So while continuing on the way to panjtarni, and we had very insightful and interesting talk on the way on topics ranging from mahabharat to ramayana to existance of gods etc.
We reached the camp by around 8pm and than booked the tent at rs300 per person.
Photos of day 5 are here.
31st july 2019, Wednesday
Today is the day of darshan after such a long wait.
Feeling very excited.
Butterflies flying in our stomach.
Woke up at around u am in the morning.
Till now almost all our money was spent but we were in luck here.
There was a atm at panchtarni in middle of nowhere.
Although it is not traditional atm, its manual one where one person was siting at a laptop and swiping our cards in card swapping machine and than giving us payment.
So this atm opens at 9am and we have to wait for some 15 mints in line to get money.
There after we took ponies to cave as cave is still 6 km from here and way is very steep and return journey to baltal is 16 km.
So as to spent more time at cave we took ponies who charged rs 400 per person.
Here on the way an incident happened where ponie was standing at corner of the cliff and his leg slipped, horse fell in the deep valley 100's of feet down and died while the yatri fell on the side of road and was saved by people who huringly catched the yatri from falling down the cliff.
So we reached the cave by 11 am.
Took bath in the ice chilling water of the river which is coming straight from the surrounding glaciers.
Going in such cold water in such cold temperatures gives an instant shock to the mind.
It feels amazing and can't be described in words.
After taking bath we went straight to guffa. Where there were many shops before checking point. It is the last point till which cameras and bags are allowed.
So we deposited all our belongings at shop no 5, purchased some prasad from him to offer at guffa and with utmost faith went straight to guffa clearing all check points.
First thing we saw before entering was the pair of white pigeons siting on the wall of cave, which are considered immortal and seeing them is considered auspicious. We continued on the steps chanting various names of lord shiva.
Bam bam bholae.
Bam bam bholae.
Har har mahadev.
Har har mahadev.
Jai shiv shambhu.
Jai shiv shambhu.
And finally our moment of truth was in front of us.
A shivling made from pure white snow.
Which we can call nature's miracle was in front of our eyes.
It was a sight to behold.
To see this lacs of yatries comes every year full of devotion, keeping aside threats of terror, of every age and gender, some even without slippers, who don't have lags come crawling bearing so much pain, elderly on horses, riches on helicopters, every one comes to see this true lord.
Our hearts filled with devotion never wanting to leave.
But had to leave and keeping that true lord in our heart we returned.
Returned reaching shop no 5, collected our bags, cameras and mobiles, had lunch at bhandaras and than returned on 16 km downhill track via baltal.
This treak is only 2 km climb and rest 14 km steep decline.
We didnt got tired while climbing 34 kms via pahalgam route but got extremely tired in climbing down an easy downward slope, I think reason might be while we were climbing up we had the desire to see our lord.
But now that we have seen him
There is no purpose left so even downhill climb was so tiring.
That's all for now.
May lord shiva be in all of your hearts.
Here are the images of day 6. If you liked the post do comment and if had any querry feel free to ask