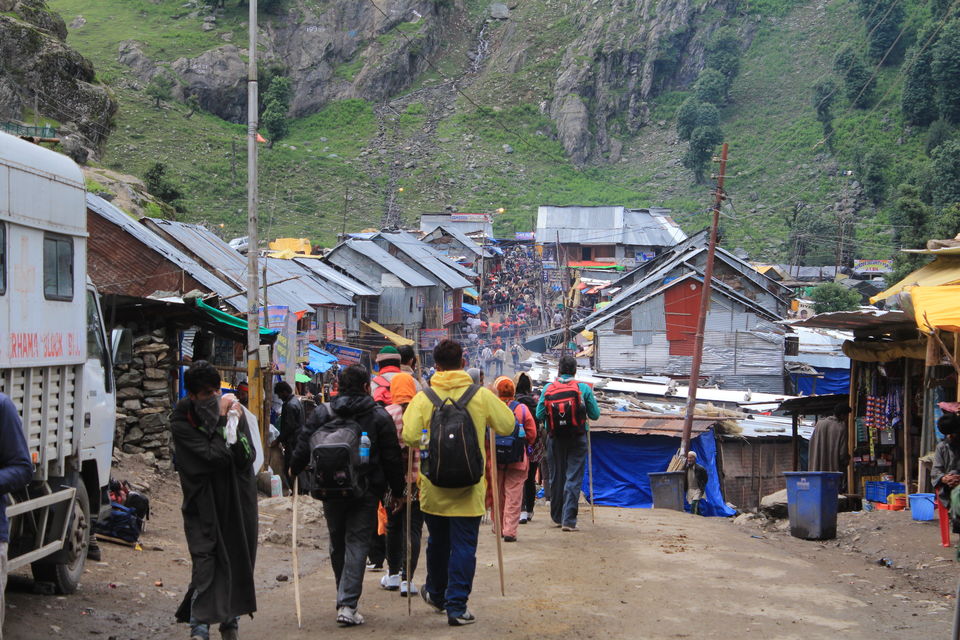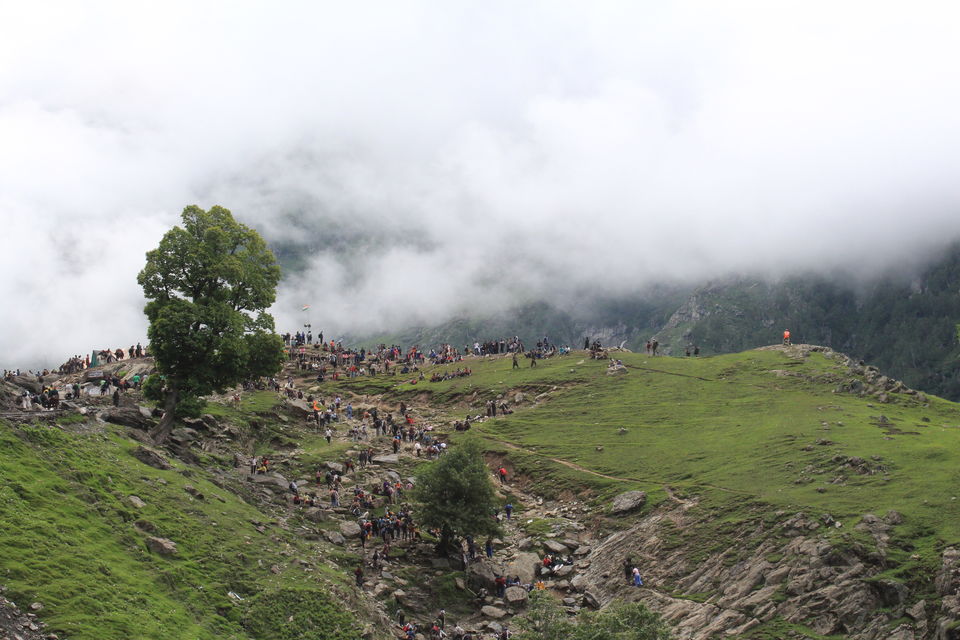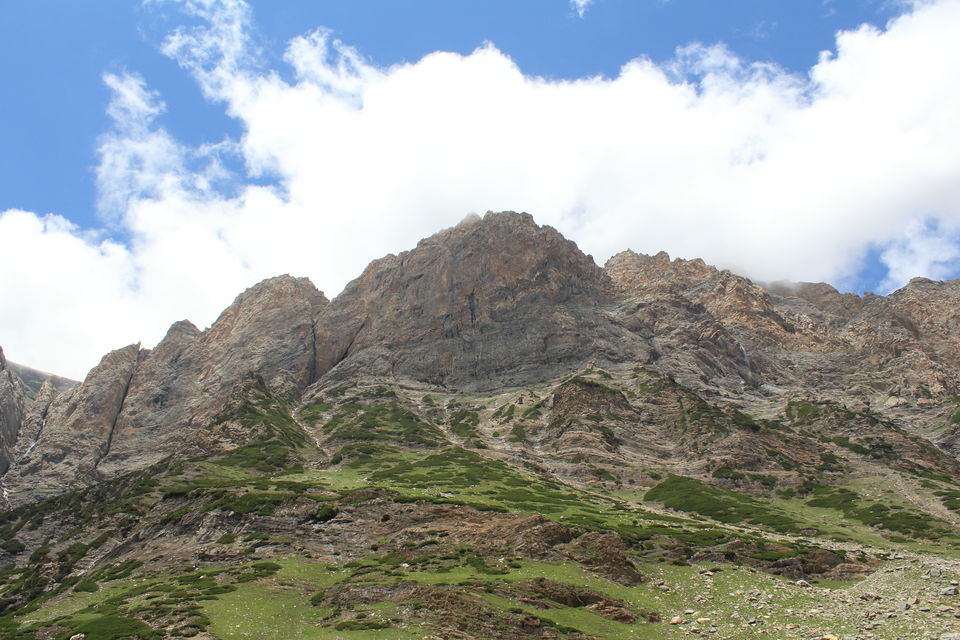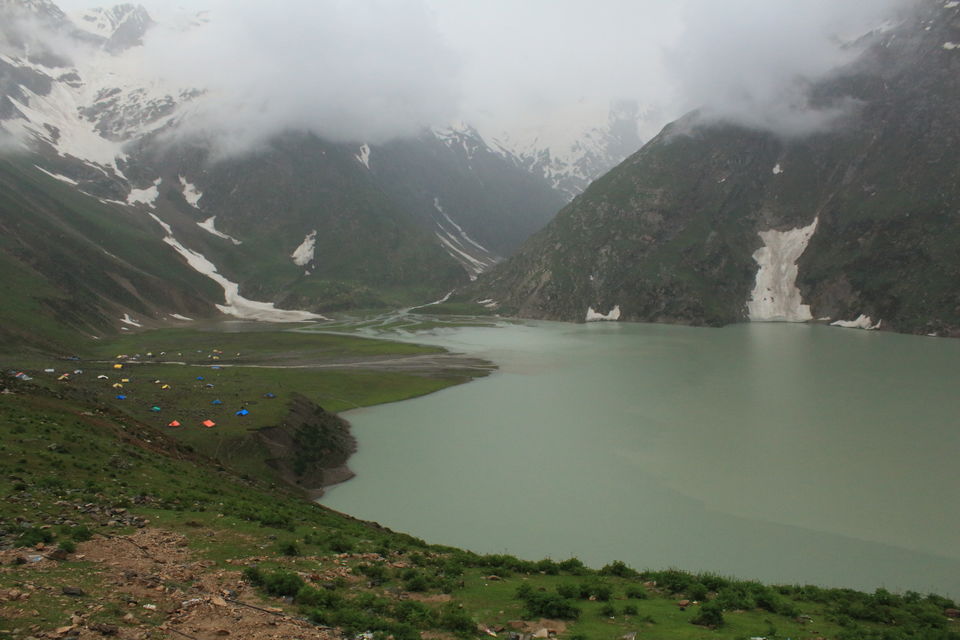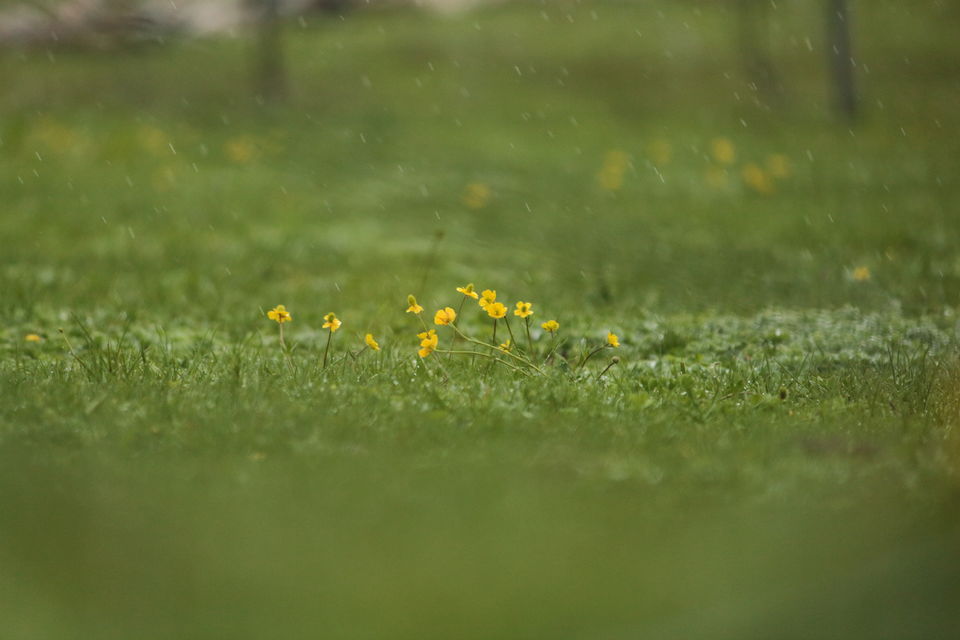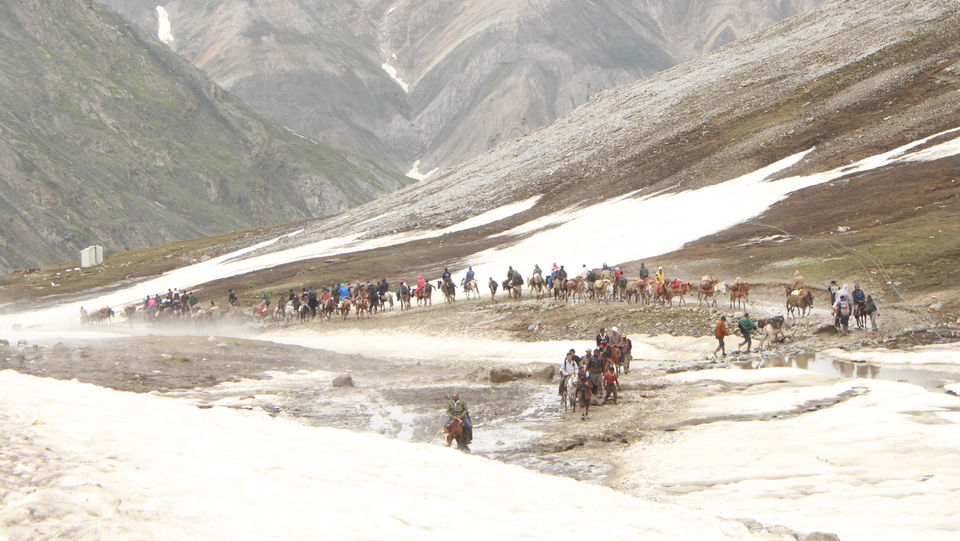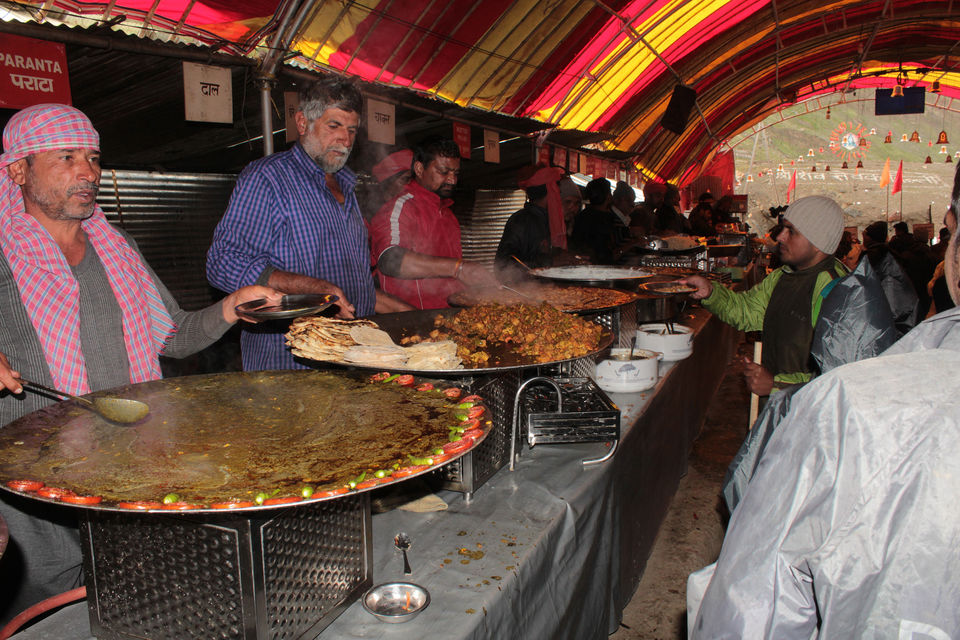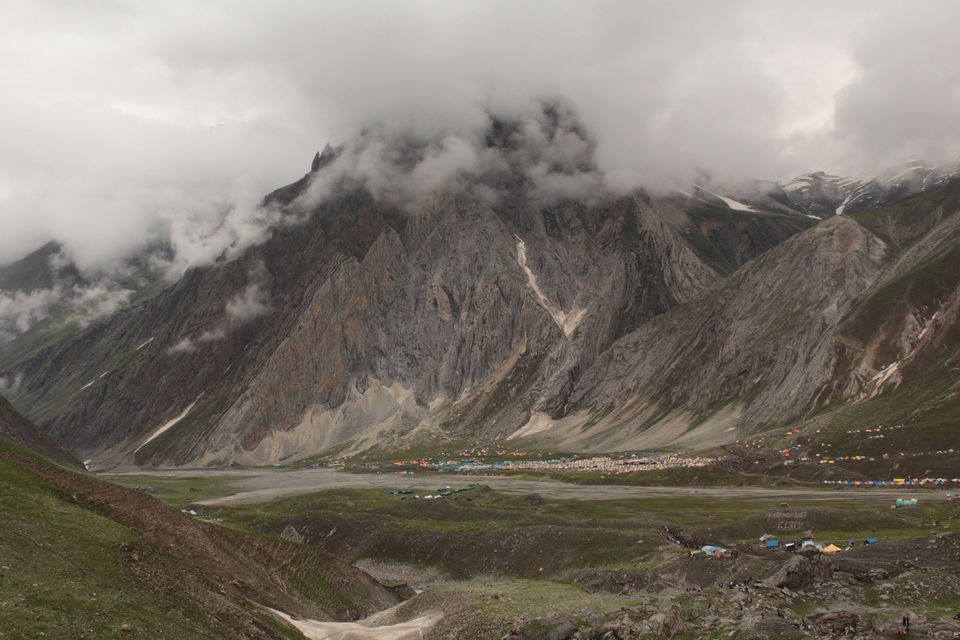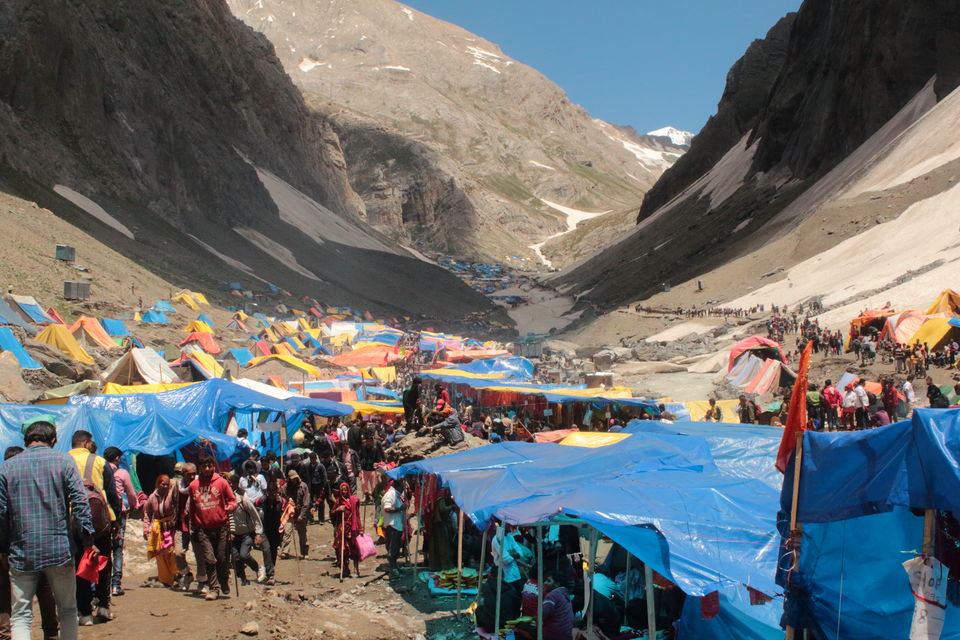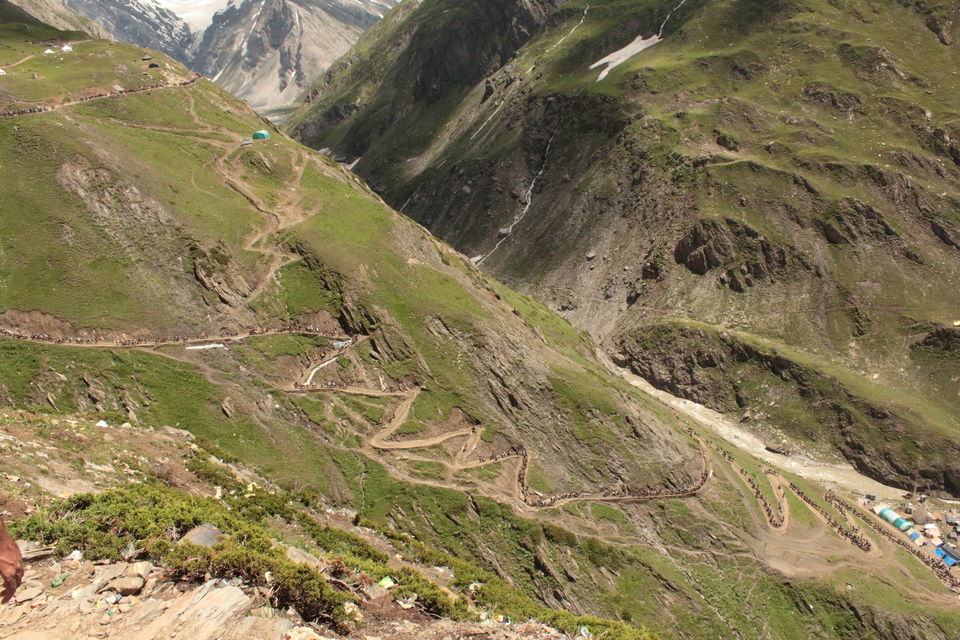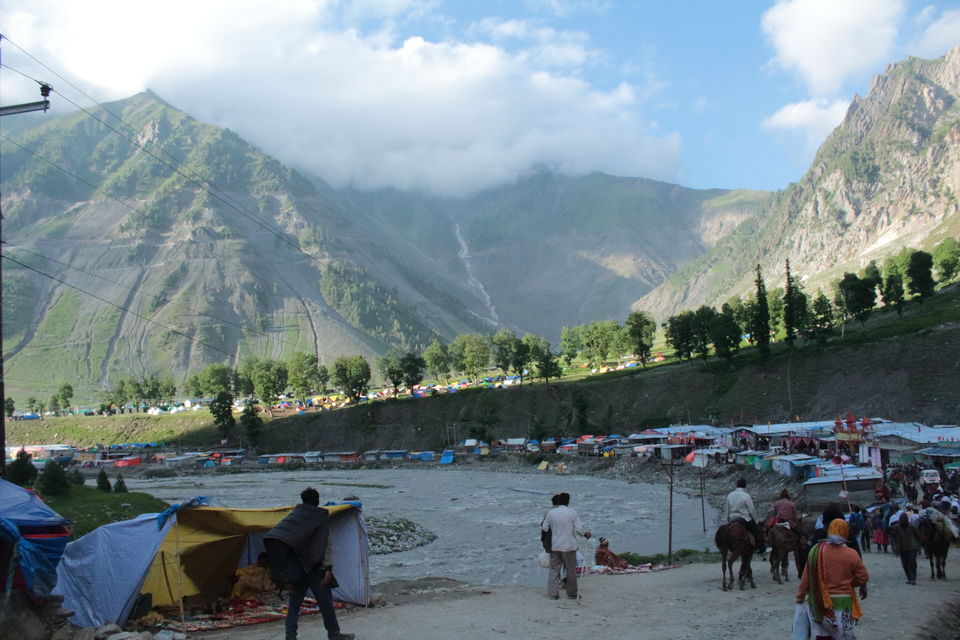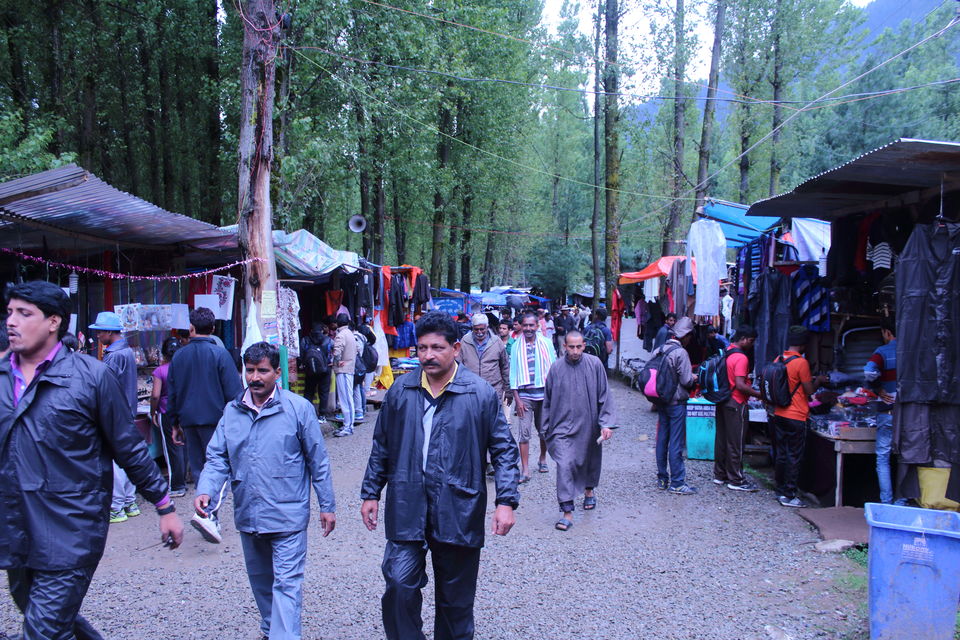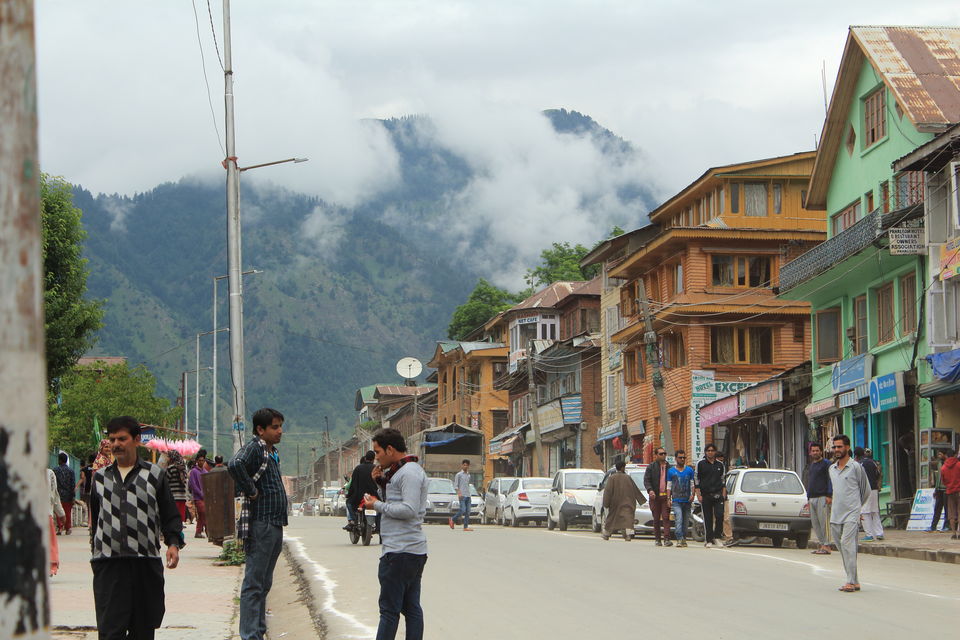 Amarnath trek leads you to the one of the holiest naturally occurring shrines of the Hindu faith. Every year during the time of Srawan Purnamasi thousands of devotees (old, young, children ) from all around the India trek to Amarnath to see the natural occurring ice stalagmite of Shiva. It's an abode of Lord Shiva who, as Lord of death, hold the secret of immortality. It's a place of Immortal one and, therefore, the goal of mortals.
According to the legend, Shiva narrated the immortality lessons to his wife (Parvati) in the cave and a pair of mating doves eavesdropped on this conversation and having learned the secret, are reborn again and again, and have made the cave their eternal abode. My friend Satish, whom I meet en route to Nanwan base camp in the taxi, said that it's his 5th visit and this is a first time he got to see the dove maybe this year Shiva gonna listen to his prayers.
PREPARATIONS

When first I mentioned the idea of going to Amarnath yatra, everyone including my family, friends and colleagues they were all surprised knowing I am not that much of a religious person because it is believed that, this yatra is for those people who have incredible faith in god (Lord Shiva) as it tests every ounce of that faith. Throws challenges that you are not ready for and most importantly is physically grueling. Visiting a sacred place is considered by the pilgrim to purify the self and bring one closer to the divine. For this very reason people from all age group (Children, young, old, physically challenged), they all walk through barren wilderness of Himalayan for days in search of God.
For me, this is an opportunity to trek on a Himalaya and to see what is it in the name of God, that make old women (Kavita, meet her during yatra) suffering from cancer, who can hardly walk just to grab a glass of water at few steps away from her or a farmer (Rupesh, meet him in the taxi to Nanwan base camp) whose one leg is disabled to climb up to 14500 feet high mountain peak. To see how is it feel on their face to be at the peak when they arrive there after a long journey, having walked for several days through the desolate country, following a long train or bus ride, and usually after years of hoping and planning of this occasion.
With all that saying after several days of discussion and family talk finally, I got the permission to visit Amarnath cave. Then me (Akash) and my friend (Deepak) register themselves for the Amarnath yatra and get the medical clearance certificate from the selected hospital from the government. And then submit it to the bank ( as mentioned on the Amarnath yatra sites) to get the pass to start the yatra on the allocated date.
For registration, you need to choose which route to take. There are two possible routes to the cave
a) Pahalgam - Chandanwari - Pissutop - Sheshnag - Mahaganesh top - Panchtarni - Sangam - Cave (45 km trek)
b) Baltal - Domail - Barari - Sangam - Cave (14 km trek)
We choose the historic longer route, from Pahalgam, retracing the steps of Shiva and Parvati. First 15 km is just a drive to Chandanwari. The trek begins only at Chandanwari.
Arriving at starting point of Amarnath Trek
DAY - 1, Jammu Tavi to Pahalgam
Early in the morning around 8:00 am we arrived at Jammu Tavi railway station. From there we took a taxi Rs 800/person to Nanwan base camp (1.5 km from Pahalgam) accompanied by 4 other pilgrims( from Baghpat, UP). Due to the rain main route to base camp was closed so our driver took us from the other route ( Rajouri - Poonch - Nanwan base camp). After 15 hours of driving, we reached Nunwan base camp ( 1.5 km from Pahalgam) at 11:00 pm.
There was first security check post in which we have to get down from the taxi with baggage, get our baggage and our self-scanned, and then we checked into the hotel (Rs 200 per person) near the base camp. You can also stay at tents in base camp at Rs 100/bed and have good quality lunch and dinner at Langars or you can stay in one of the hotels outside the base camp and eat at langars just as we did.
DAY - 2, Pahalgam
Next day, we got up early in the morning to only to find out that the yatra is suspended because of rain and snowfall at a higher route. We were bit disappointed, but this gives us a chance to explore the Pahalgam which we otherwise would have missed. It's said that Lord Shiva left his bull at Pahalgam while he was on his way to Amarnath cave with his wife Parvati and son Ganesh. We took our time leisure on that day. We went to the horticulture gardens there with picturesque flowers, plants and pine trees there, visited Pahalgam Jama masjid, walk around the local market and enjoyed our time beside crystal clear Lidder river next to the base camp.

DAY - 3
Pahalgam to Chandanwari
Next morning, it's was still raining, but yatra wasn't suspended. They were allowing pilgrims to start yatra but in small groups, So after completing all morning rituals within one hour all of us became ready to proceed. We came out of our tent with our rucksacks on our back and went towards Bhandaras to have some breakfast. The atmosphere was chilled and cold air was flowing. There was a great rush at each Bhandaras and they were packed with pilgrims all around. After taking breakfast, we moved towards the stand and took a mini bus costing Rs 70( fixed by govt.) each to travel from Pahalgam to Chandanwari. Lord Shiva left his moon here who adore his hair. The scenery between Pahalgam and Chandanwadi is mind blowing. We drove through a thickly wooded pine forest of breathtaking beauty, with the cascading streams of Lidder River meandering along the road.
There were two check posts at Chandanwari where all the Yatris and their belongings were checked thoroughly. After checking, we proceed further and we saw the sea of horses surrounding us and their owner shouting "bolo, ghoda?"- Do you want a horse,"ghoda Pissutop" - Do u want a horse to Pissutop,"ghoda guffa" - Do u want a horse to cave and many more sounds. Local selling sticks, raincoat, gloves, sweater, torch and many more items which are useful for the yatra.
Chandanwari to Pissutop
After Chandanwari, our next stop is Pissutop, from here there is steep, dangerous trek of about 3 km, zig zag climb on the rocky and rough surface. A reminder that the path to salvation involves struggle and stamina.
Pissutop is the place where Lord Shiva left all his poisonous creatures like "Pissus" or scorpions from his body. It is also said that to reach first for the Darshan of Sh. Bholenath there was once a big battle fought between the Devas and the Rakshas at this place and with the blessings of Lord Shiva, the Devas killed the Rakshasas in such large number that the heap of their dead bodies has resulted in this massive hill."
We started aggressively around 9:00 am with our taxi companion from the first day Rupesh, Satish, Amit & Subodh who are now accompanying us. During our yatra sound of " bum bum bhole", "bhole teri bam bam bam bhole", kept echoing in the atmosphere. The sound was so loud that the surrounding is filled with the majestic aura generating a frenzy, almost a passion, among aspirants as they were moving. Soon we found ourselves on the bottom of the climb from where the top of is not visible. The top which is visible from down is the half way point and most of the Yatris think it as the top, but Pissutop becomes visible only after reaching the midpoint. We were suggested by an old couple not to look at the top, just look at you feet, keep climbing and chanting Jai Bhole ki. When I was more than a half way through the climb I took the courage to see the top and I was surprised to see Rupesh(farmer with one leg disabled) already standing on the top helping others to climb, offering them water and shouting as loud as possible "Jai Bhole ki", " bhole teri bam bam bam bhole", "bhole ki fauj karegi mauj". When I almost reached the top he offer me his hand, pulled me up and hug me. He was happy, happy for me that I am able to climb up. I asked him that how can he climb so fast shouting Lord name and helping others being himself physically challenged from one leg? And he replied " Bhole ke naam mai shakti hai" - there is power in the name of god(Shiva).
Pissutop to Zojibal and Nagakoti
There were 3-4 Bhandaras available at Pissutop from where we took some snacks and proceed further to Zojibal around 11:30 PM. Zojibal is 5 km away from Pissutop.It is straight rocky walk from Pissutop. As there was no climb till Zojibal so there was no sweat here. The climate was wonderful and very pleasant. The sky was covered with clouds with signs of rain and a cool breeze was blowing. As I was walking, I saw an unforgettable couple, a man and women who were both elderly and white-haired, walking hand and hand, never apart. When one rested the other stopped and waited, silently. They smile as I walk beside them. Husband(Rohit) started the conversation saying that they are from Kolkata and his wife (Kavita) is suffering from cancer and he is taking her to the cave to pray from Shiva to better her. It must have taken a great effort for them to set out on this pilgrimage, but I could not see any strain instead they seemed to exude an air of complete confidence and self-containment. Several thoughts were running in my head "what is it that "thing" that driving them to go for such a difficult journey?", "Wouldn't it be a better if they stay at home, see the doctor, get the good medical attention", "And even if they really want to pray Shiva, can't they do it back in Kolkata". But I didn't let those thoughts come to the surface because it would have hurt their feeling. Maybe it's a belief in the god which kept them going.
We reached Zojibal at 1:40 PM and took some rest. After some snacks, we move forward for Nagakoti. The distance between Zojibal and Nagakoti is around 2KM and have a moderate climb. There are some beautiful mountains streams between these points. We covered this short distance in an hour.
Nagakoti to Sheshnag
After Nagakoti, our next destination of the Yatra and last for today was the Sheshnag Lake. The route to the lake is fairly simple but not easy. As we move forward single trail is now hardly 3 feet wide, an indiscernible line along the sheer wall of a mountain whose side continues downward without interruption. Because of that pilgrims must continue singly, one behind another, so that they safely proceed along the mountain. After 1 km, we came to see the breathtaking view of the lake. The first scene of the lake is small light green colored water appearing between two small hills. The sight of the Sheshnag lake and the spectacular scenery around give a feeling of having been lifted to a heavenly spot.
Lord Shiva leaves Sheshnag the one around his neck here at this lake. Hence, the lake is named after that. It is believed that Sheshnag is still living in this lake. The seven mountains around the lakes are called 7 hoods of the Sheshnag serpent.
I reached Sheshnag lake around 4:00 pm, I was tired, had a tea and some biscuits at one of the Bhandaras there and waited for other to come. Soon rest of the members reached there and we head toward the base camp and rented a tent for Rs 2400 for six of us with 6 extra blankets. You can also rent a tent for Rs 200/person in sharing basis with 10 fellow pilgrims. Prices for the tents hiring is already fixed by the government so that their won't be any problem regarding it. Basic arrangements at Sheshnag base camp was good, like medicinal facilities, toilets, bathrooms, doctors, medicines, army camp for safety, shops selling all yatra items, oxygen cylinders, Bhandara etc.
Everyone tired from a long day hard work. They all wanted to get few hour of sleep before dinner, but I went back to the lake. Rain start pouring, but it does not deter me from descending the crater-like pit to the radiant expanse of water. As I moved closer to the lake, an even green surface of the lake turned to blue with the sprawling green velvety grazing ground all around the lake. I wasn't able to stop myself gazing at the endless beauty of Sheshnag lake. After spending some time near the lake, I moved back to the tent and when rain stopped we all went out to eat at the one of the Bhandara. I was fascinated, throughout the Amarnath yatra, by the arrangement and the facilities especially the quality of the food served in the Bhandara/Langers. You will find everything tea, milk, biscuits, namkin, sweets, roti (bread), sabzi (vegetable), dal, rice, tomato soup, dry fruits, nimboo pani etc. Food is provided by the devotee volunteers. Some organizations come from all over India and run food stalls (Bhandara) throughout the period of the Amarnath yatra, serving food from breakfast to dinner – for free.
After having dinner, we all stroll a bit but due to the rain entire camp is turned into a field of mud. We went back to the camp to finally retired for the day hoping it won't be raining tomorrow.
DAY- 4 & 5
Sheshnag
Next day we woke up to only to find out that it rained entire last night and still continuing. The outside of the tent was turned into the total chaos. The field was so muddy that you won't able to walk. We remained in our tent hoping for the rain to stop. But rain continued for the whole day. "He(Shiva) don't want us to meet him today", Rupesh said. Having said that and believing in it, everyone went back to their shell. and we spend our day leisurely playing cards, telling stories, singing bhole songs, clicking photographs and went to sleep in the hope that maybe tomorrow we march to cave. But the rain continues to pour next day also. Campsite looks even in the more dreadful state. Then the news comes that today's yatra is suspended. We were disappointed and little worried because we have heard that due to bad & unexpected weather condition, many a times, the yatra is stopped for 2-3 days. We went outside the tent wearing our raincoat for morning rituals but saw the protest was going on by the pilgrims just outside the base camp. They were saying that they are not going to pay for tent rent for the second day stay because it is unexpected and some people might not have brought that much money. But the government can't be biased against tent owner so they declared Rs 50 discount on the rent. As, the day progress sky got somewhat sunny and believe me, in a short span of time, I saw the best of the Himalayas.
DAY - 6
Sheshnag to Mahaganesh Top
We woke up next morning to the sight of fresh snow on the Sheshnag mountains. It was very cold outside. We left the tent and moved towards Langars section. Here at Sheshnag all langars are outside of camp and towards Panchtarni side. After having light breakfast around 9:00 am we started moving towards Mahaganesh top, also known as Ganesh top, where Shiva left his son Ganesh, the highest point (14500 feet) in this Yatra.
There was snow all around the Sheshnag and after that. Due to the melting of snow the track had become slippery but we kept walking with caution after some time we cross the river and came towards the left side of the valley and from here first gradual and then steep, rocky and very difficult climb starts towards Mahaganesh top. At the top, we were welcomed by BSF personnel who served us hot water to drink. There were two- three Langars providing food and hot tea to pilgrims. We spent some time there playing with ice and then moved forward for Panchtarni.
Mahaganesh Top to Panchtarni
After some decent we came across the 5 star Bhandara Poshpatri. The variety served here could have put a wedding party to shame! To be served it all at nearly 14000 feet was really astonishing. It is believed that they prepare 56 types of dishes daily for Bhog and Langar.
After staying here for 1 hour, we start walking. The trek descends to the meadow-lands of Panchtarni, the last camp en route to the holy cave, where Lord Shivji left the five elements behind (Earth, Water, Air, Fire and Sky) which make living being. The descent to Panchtarni crosses flower-filled meadows before reaching a bare treeless landscape where our campground for the night could be found at the foot of the Mount Bhairav where five streams converge. It is said that the five rivers originated from Lord Shiva's Hairs (Jataon).
We reached there around 4:00 pm and rented a tent for Rs 300/person along with 2 other pilgrims. As the sun descend, and before the moon appears, the camp continues to swell, and more tents sprout. It was a cold night, harsh & strong wind blows through the camp. Around us the field was bustling with activities, people were sitting on the grass or a rock nearby their tent, self-absorbed, reciting mantras, telling their stories to other pilgrims.
DAY - 7
Panchtarni to Holy cave
We woke up around 7:00 am. The temperature at Panchtarni was very low at that time, but we don't have time to enjoy the morning brew. We all brought a bucket of hot water for Rs 20 each and get ready to leave for the Holy cave. After having breakfast at one of the Bhandara, we start moving toward the cave. The path initially looked very smooth, so we started walking enjoying the flow of side by river. Soon we saw the climb that took to the peak of the mountain. It was tiring, we hardly have any energy to go, but Rupesh jai kara of Shiva sound gives us motivation and spiritual power to move forward. But for me, it's his firmness and determination that gives me the courage to walk that path. I was moved by his resolute and unshakeable faith in the Shiva.
We arrived at Sangam, junction point where two routes converge (From Baltal and from Pahalgam), around 11:30 pm. The locals have set up shops where you can buy the prasad and deposit your luggage. They also provide hot water if one wants to bathe before darshan. Or a bed for a short nap.
After buying prasad and depositing our luggage, we started walking toward the cave which is now just 2km ahead. Now we were in the last phase of our yatra, peoples getting prepared mentally for that instance of direct communication with the divine manifestation of the Shiva. We have to wait in the line patiently, and as we moving forward rant of Shiva name echoing in the all the directions. We saw the one of the dove and then finally reached the cave. Now everyone attention is on a pillar of ice recognized as Shiva's manifestation. This naturally occurring Shivling is an ice column which grows to a height of 9 feet, reaching its maximum size on Srawan Purnamasi. In the few moments available to pilgrims, we must make our offering, and express our wishes or gratitude to Shiva.
Holy cave to Baltal
After darshan of Shiva, we came back to Sangam, collected our luggage, had something to eat at the Bhandara and took a small nap there. After 1 hour, we started walking back through the shorter route via Baltal. The route via baltal is not as picturesque as the pahalgam route. It was narrow road, with a steady descent, ponies making lots of dust & pollution with their dunk.
As each leaves the cave, many of the pilgrims were in an ambiguous state of euphoria and confusion, shocked that they must return to the old realities of this life, to the bond of this body.