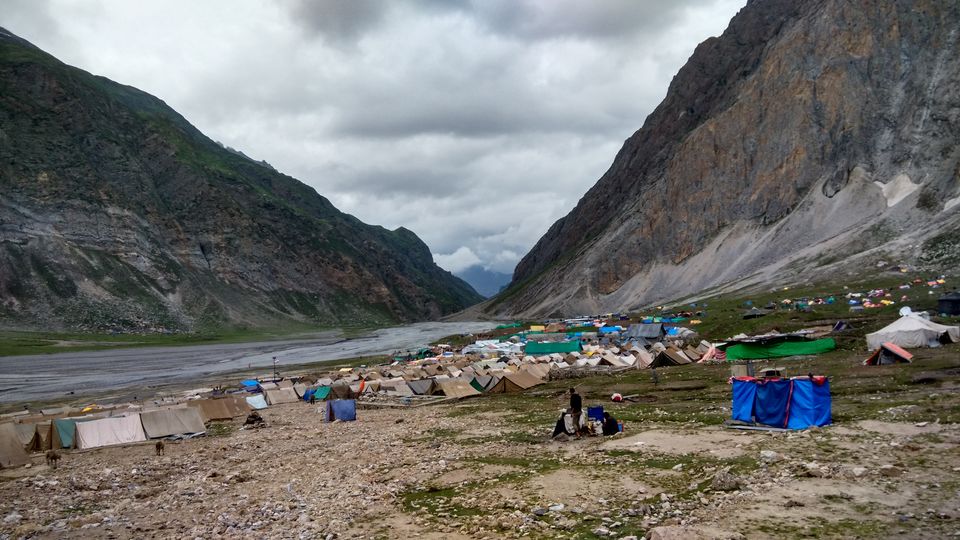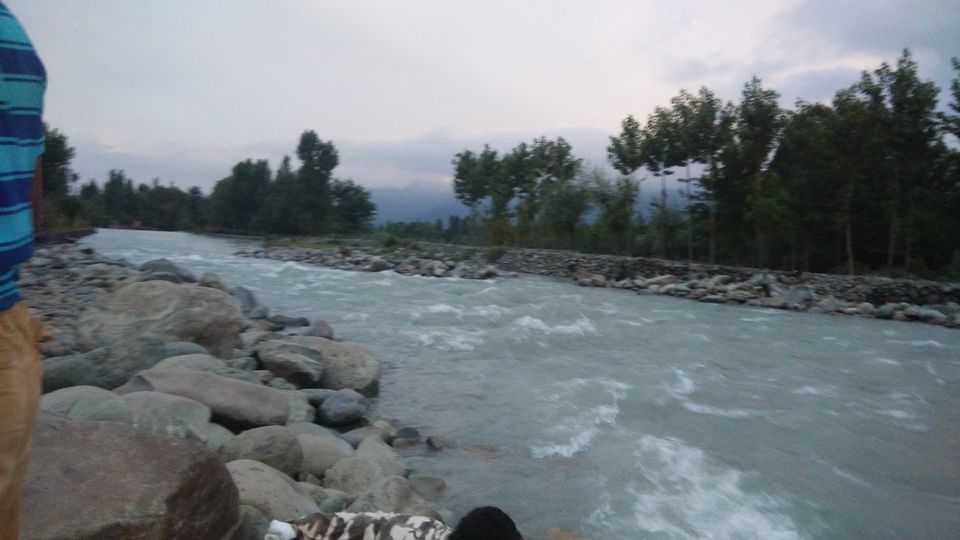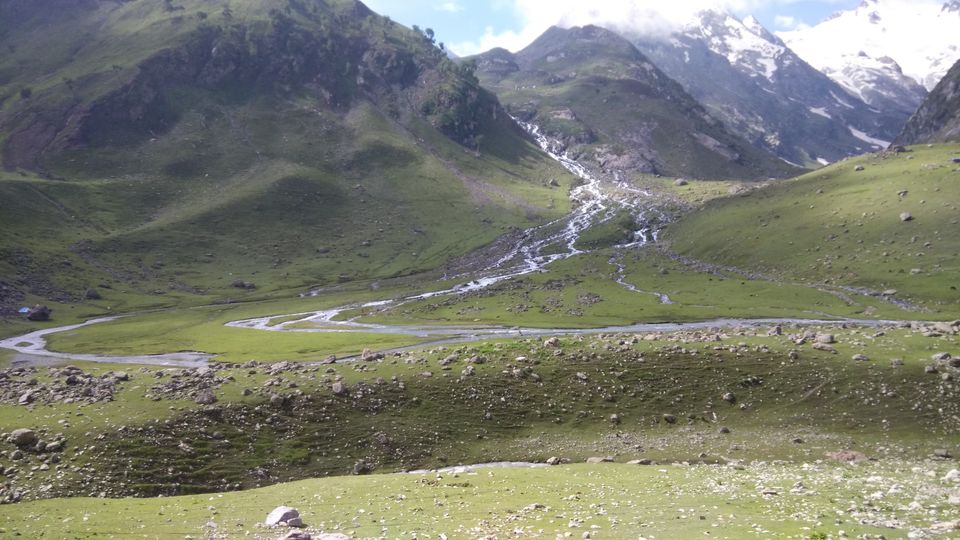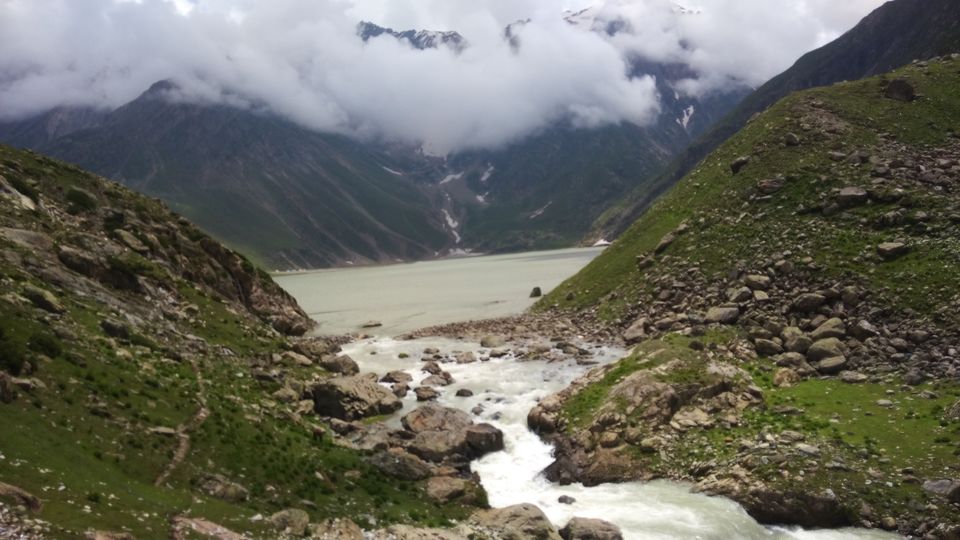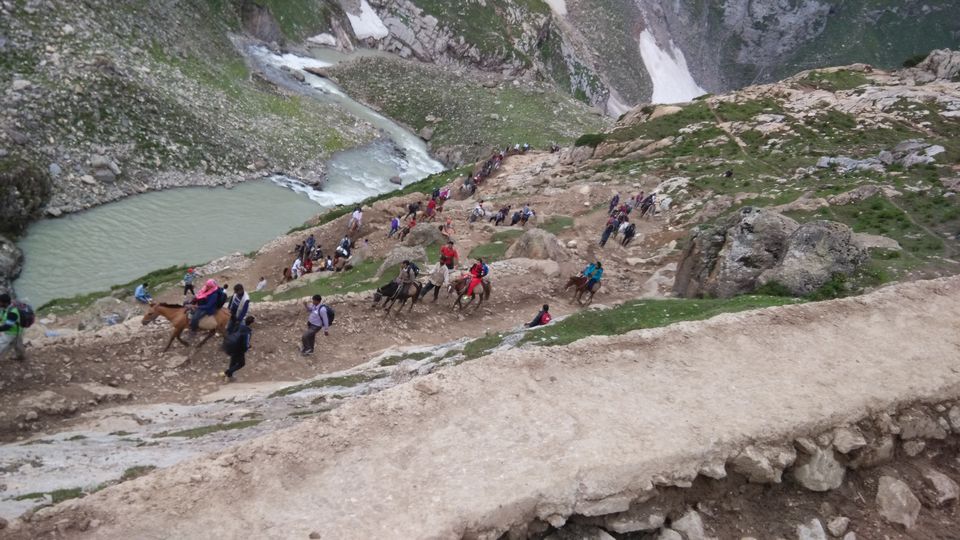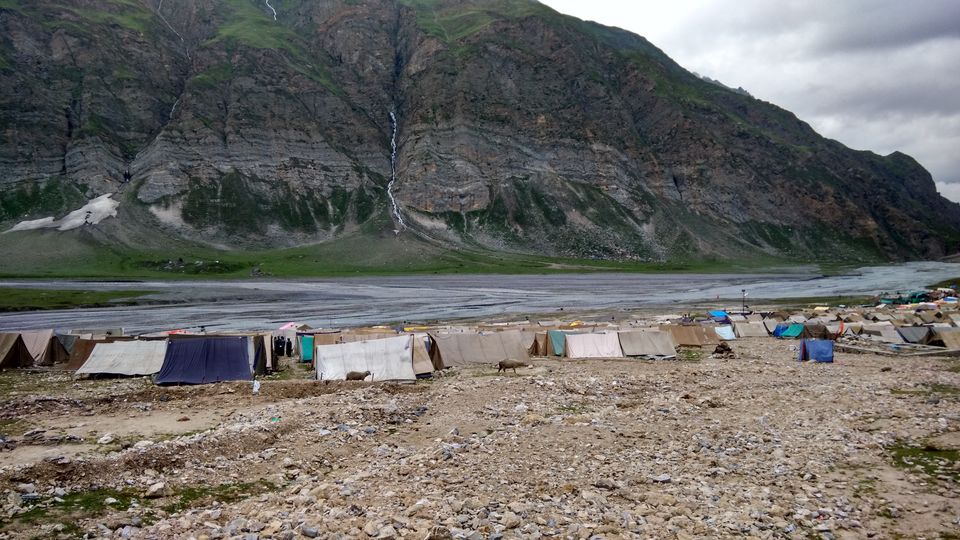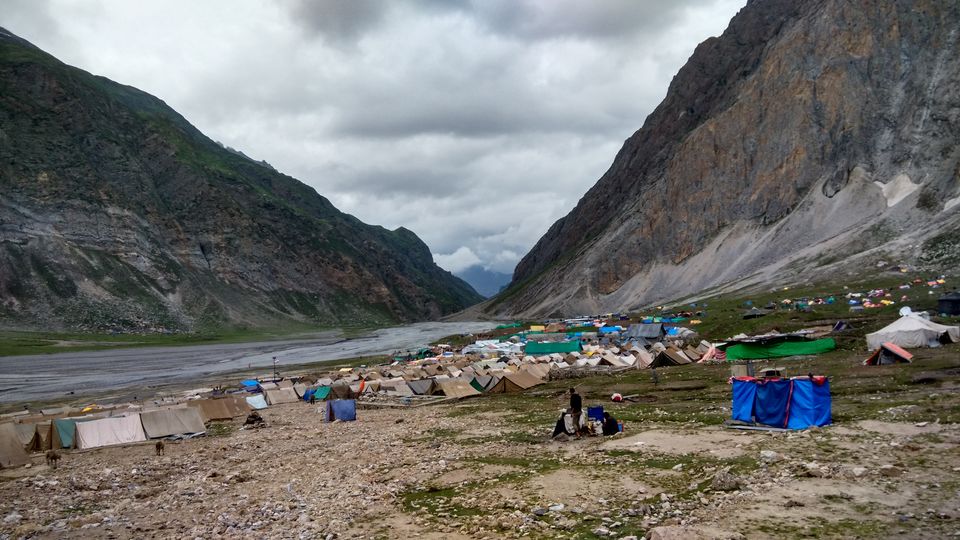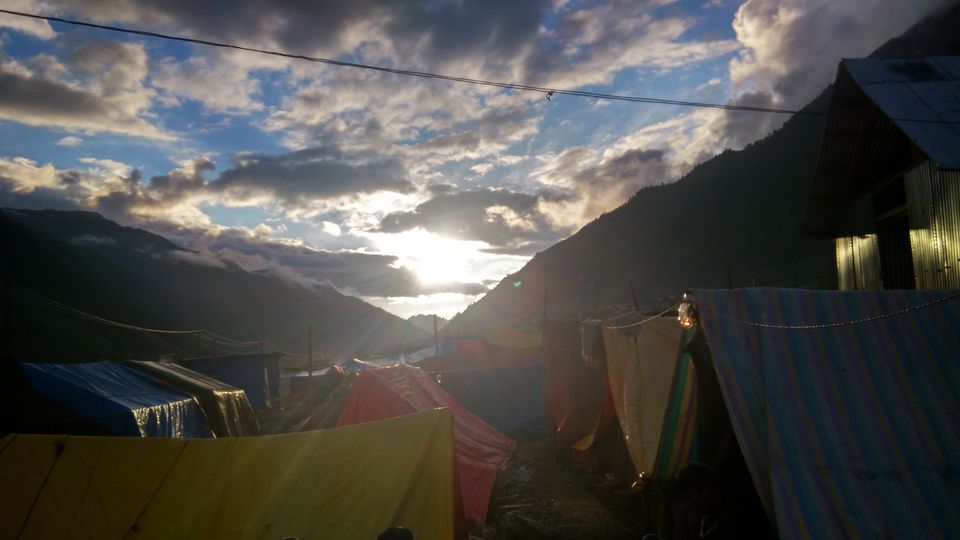 Some people say, its the holiest place for Hindus, some say its the most difficult pilgrimage for Hindus (Now that vehlicles can Kialash/Mansarovar, it can be). But for me it has always been an opportunity to complete two things in one tour, a himalayan trek and being at place which holds the ultimate power to make you understand, what Shiva is. In recent years, more people are taking interest in this pilgrimage. Here are few facts and important information about Annual Amarnath Yatra
Amarnath Yatra usually starts in last week of June or first two weeks of July. On an average, yatra duration is 40-45 days, but in 2015 it was 59 days. This yatra, a high altitude himalayan trek, is a journey from one of the most picturesque hill resorts in Kashmir to a holy cave where pilgrims take shivlinga darshan. Every pilgrim needs to register himself/herself for yatra through the registration process, which includes a medical examination through a government hospital and then registering in a branch of J&K Bank or other banks which Shrine Board decides to work with.
There are two routes to reach holy cave, one is from Pahalgam, which is considered as traditional route by most pilgrims. Its the longest route of the two, and usually takes 3 days to reach holy cave. Vehicles are available from Pahalgam to Chandanwari. From chandanwari, one can continue the journey on foot, or a pony. Distance from Chandanwari to Holy cave is around 34 kms which has many steep slopes in between. The route reaches highest altitude of around 15000 feet at Mahagunas Top. Toughest parts of this route are Chandanwari to pissu top, Sheshnag camp to Mahagunas Top. There are two camp sites for pilgrims at Sheshnag lake and Panchatarni. Route from Panchatarni to Sangam Top is also tough, but is covered in short duration. Second route is from Baltal base camp. Baltal is a temporary settlement near another famous hill resort, Sonamarg. Distance from Baltal to Holy Cave is around 15 KMs. (Depends on from where we calculate it. Baltal is spread over a long area and distance between two gates is around 2.5 KMs). This route is much more tough than traditional Pahalgam route. First 7 KMs of this route is a steep ascent which is very difficult for people who are not used to high altitude trails. This route also achieves a lot of altitude in short distance due to the steepness, and can cause breathing issues if someone has similar problems. Remaining distance is relatively simple than first 7-8 KMs. Before 2011, this route used to go through Sangam Top, but from 2011, they open another route, Kali Ghati which has less ups and downs, but a little bit risky one. During the starting days of yatra, when there is more snow on upper areas, Kali Ghati is risky, as the road here is not enough wide and melted snow makes the walking difficult. Its advised to be careful in this particular part of journey. People usually take this route when they want to complete the yatra in short duration, for example in a day. Most people prefer to travel with pony, as this route is not much suitable for walk. (It is suitable for people who are used to such conditions and terrains).
Other than these routes, people can also take helicopters from Baltal and Pahalgam. Helicopters drop pilgrims at Panchatarni from where they have to complete the remaining journey either on foot or with options like pony.
People can also stay near cave. Please be careful while choosing your tent here, as most of the area is covered with snow and tents are camped on snow, so there are chances that snow might melt and your tent or bedding moves (I have seen this).
I will advice not to carry much food with you, as there are lungars at appropriate distance. You can carry a bottle of water, preferably with electral powder. Also carry camphor, it will help you with breathing at places like Mahagunas Top. If you are planning to walk, make sure you have proper footwear, trails can be slippery at lot of places, because of rain, snow, and stuff that ponies & horses leave behind :P. Not to mention, carry appropriate warm cloths, raincoats to protect yourself from unpredictable weather. Even when its raining hard at Chandanwari, you might see a clear sky at Sheshnag or vice versa. If traveling by Baltal route, be careful about land slides and free falling boulders.
Indian Army, BSF and CRPF posts can be seen through out the way. You can approach them for any difficulty, and they will help you through it for sure. People are advised to stay together (We were not able to contact each other for 3 days, and continued our journey just on assumptions that other people were on schedule). BSNL networks work on some part of route. Whenever possible, help co-travellers. Start early so that you can reach your base camp before sunset. Avoid wasting food at lungars. This yatra is not at all possible without help and support from our security forces, lungars that are setup for us around 2-3 weeks before yatra starts(weather in first week of June is kinda cruel up there :( ).
Enjoy the natural beauty through entire route. This will give you one of best looks at Himalayas and Kashmir and best memories of your life.