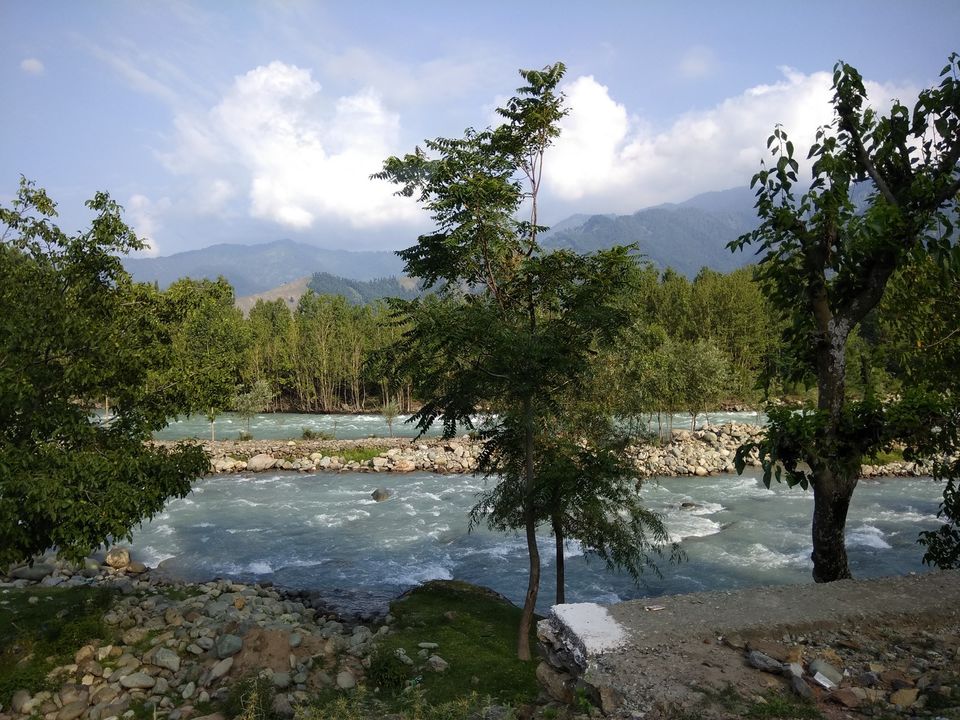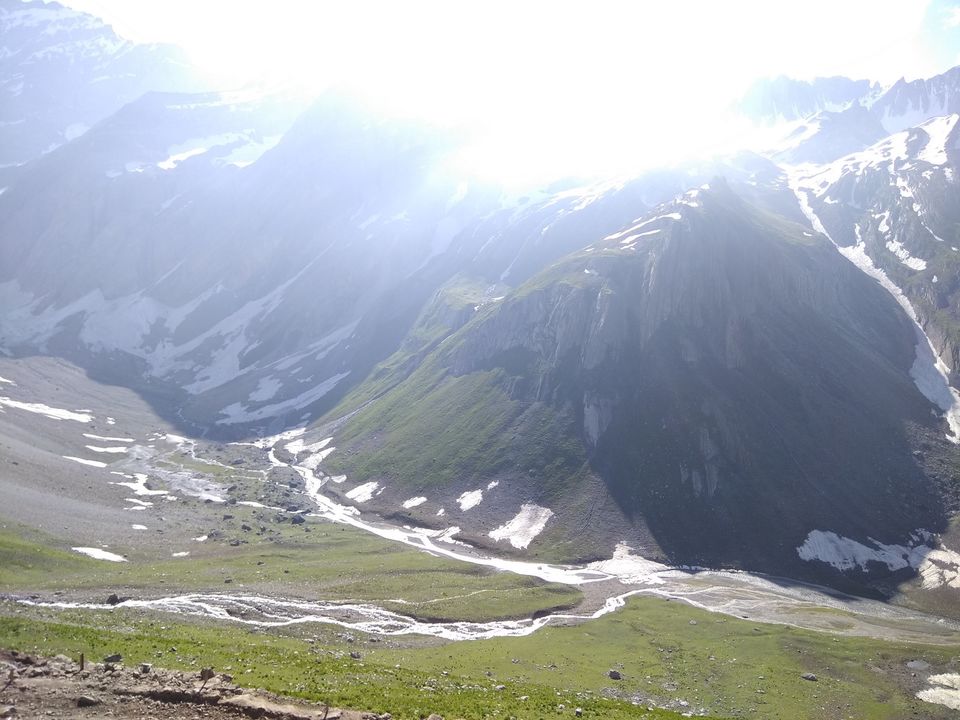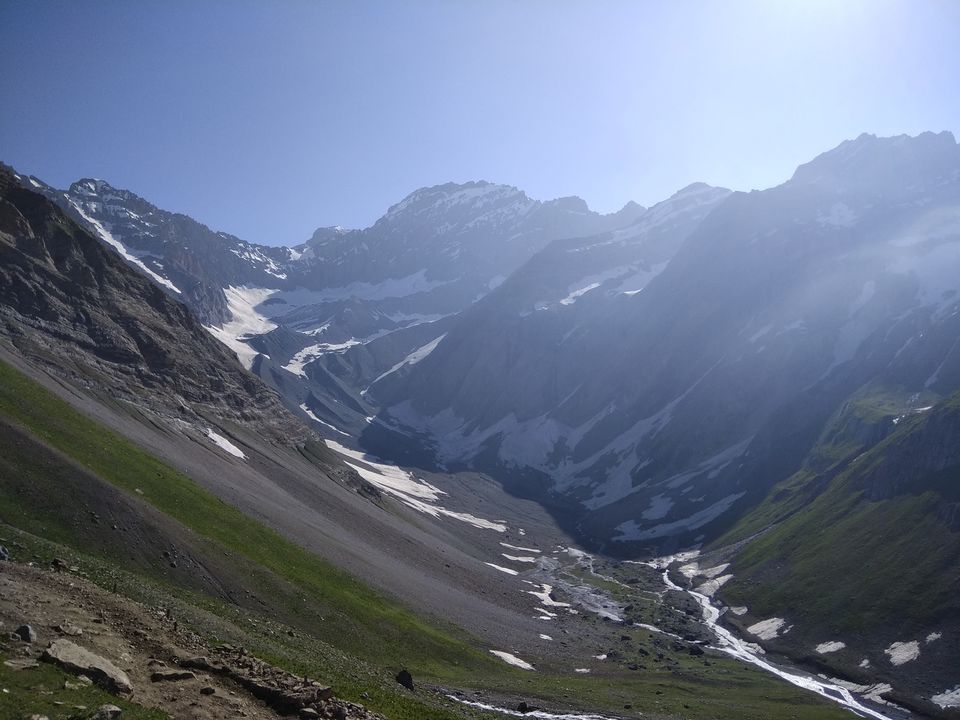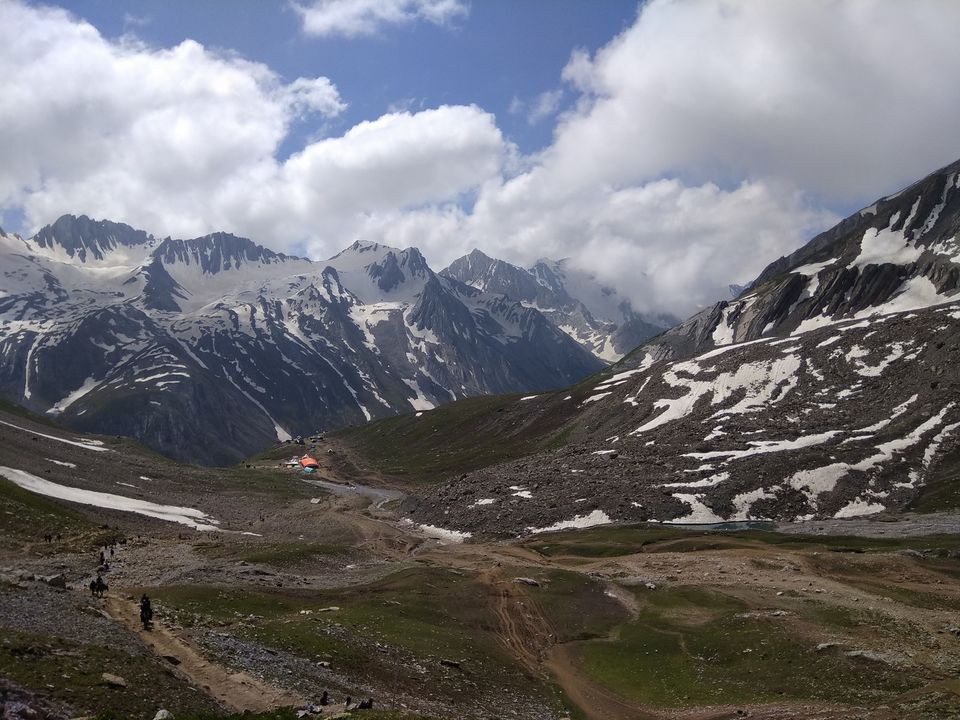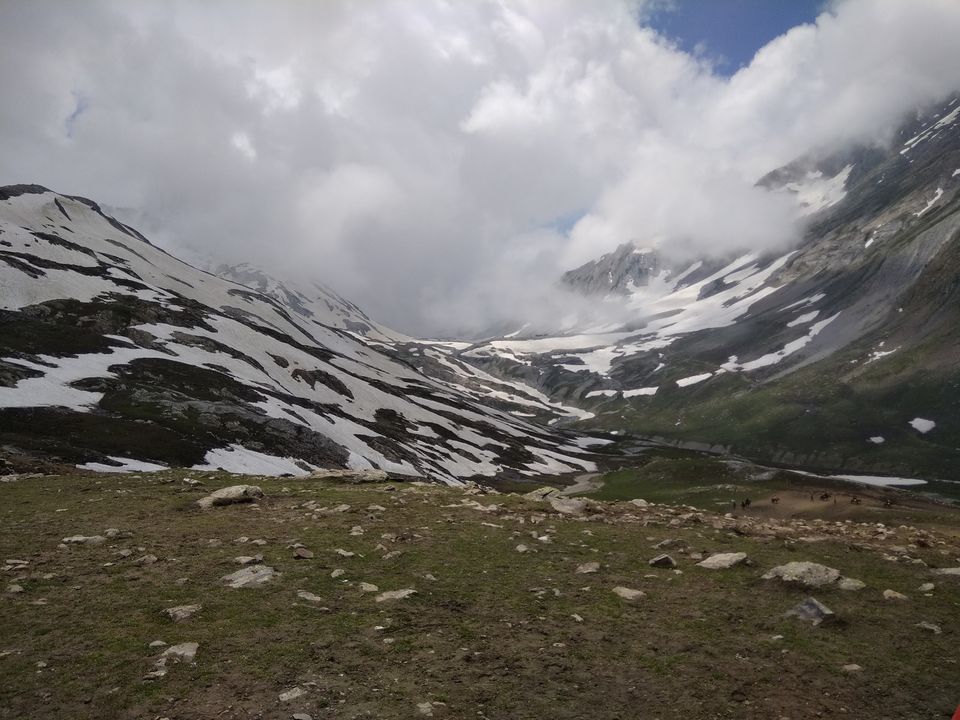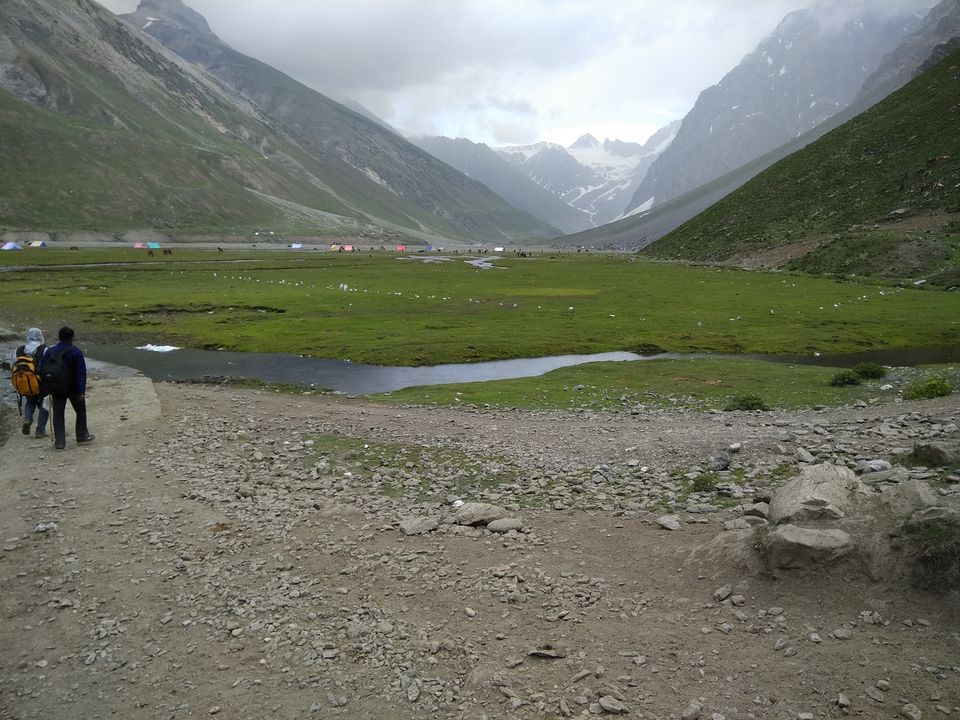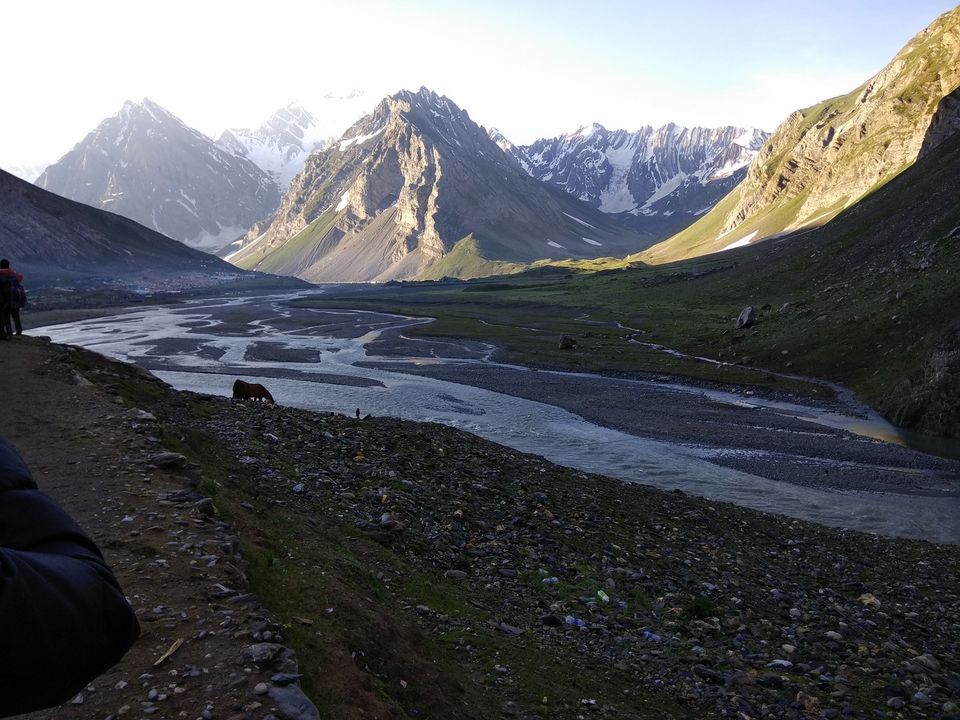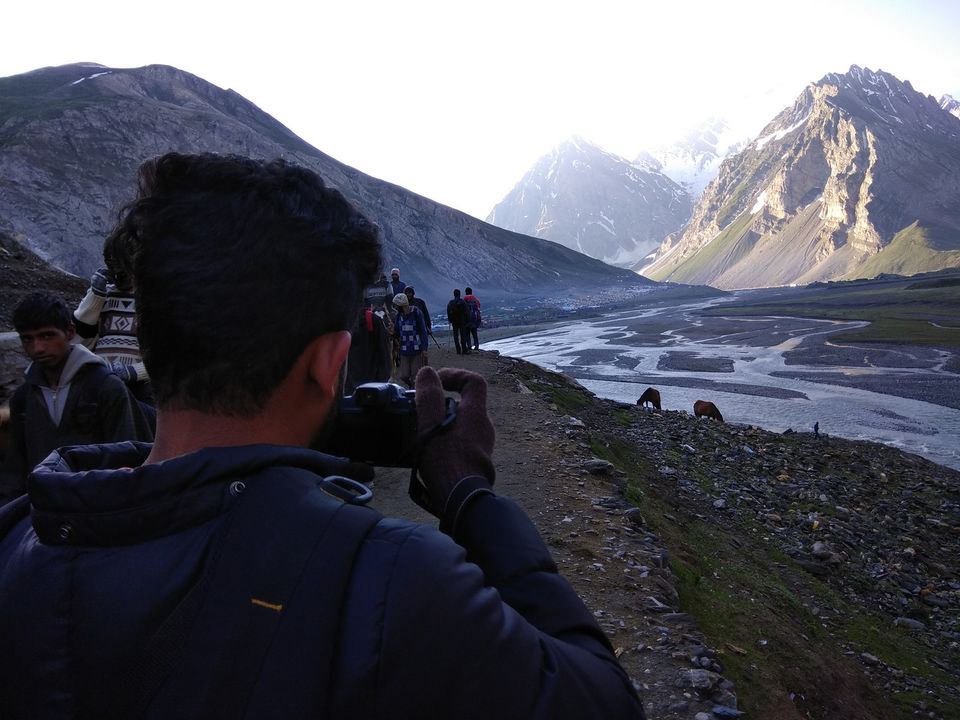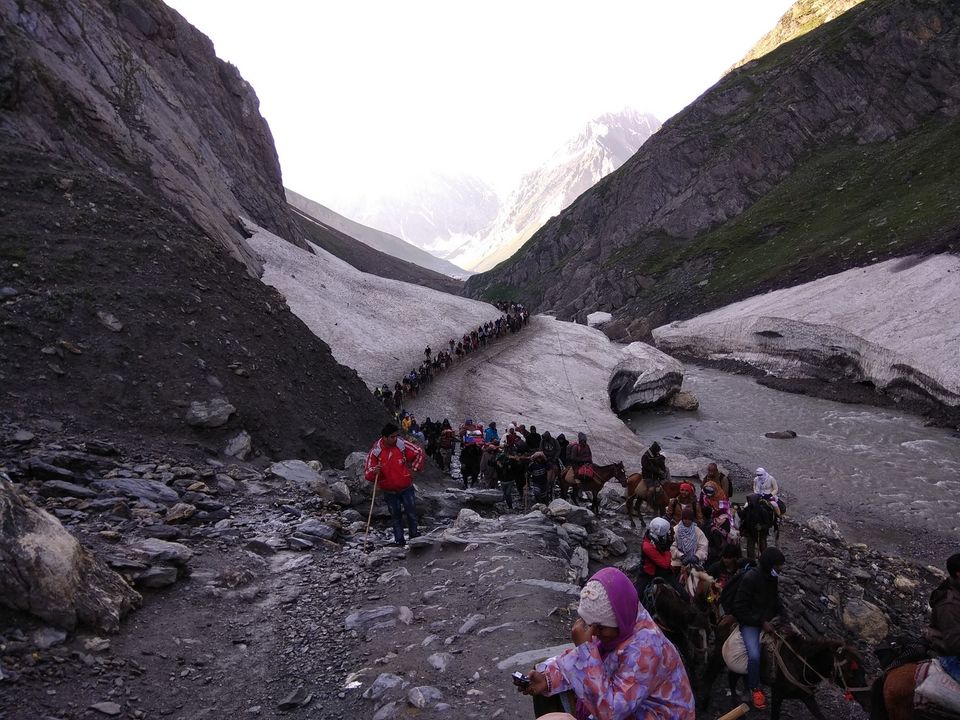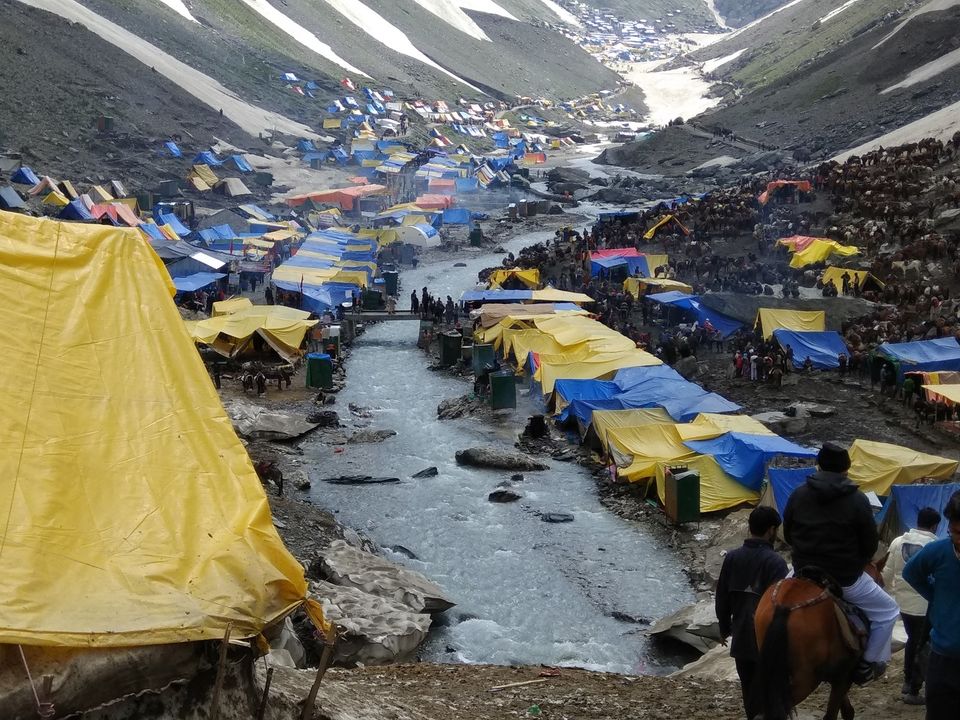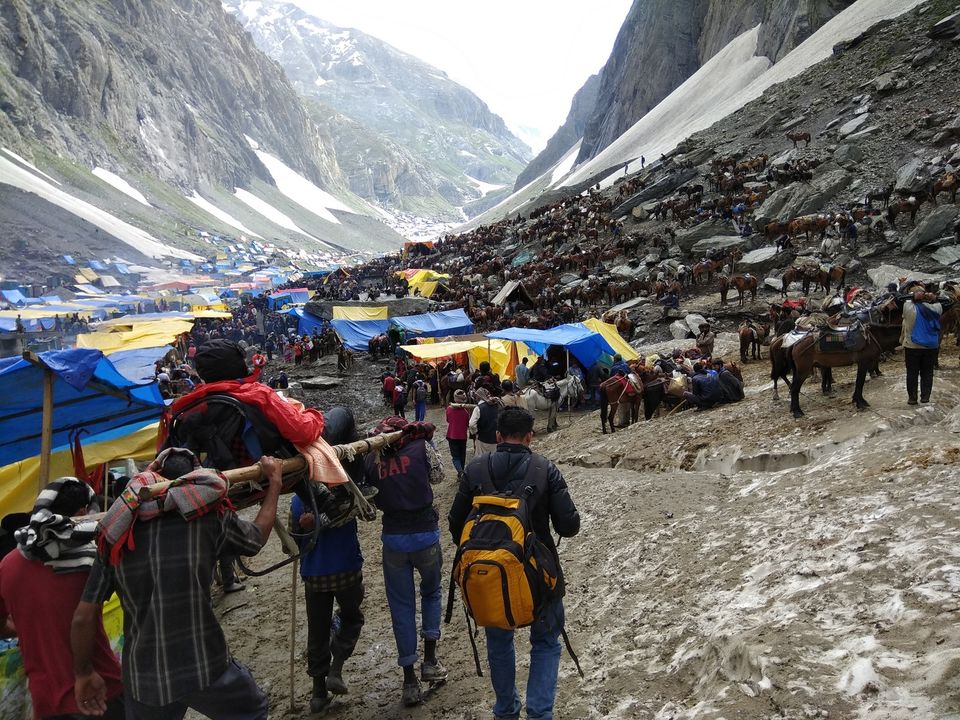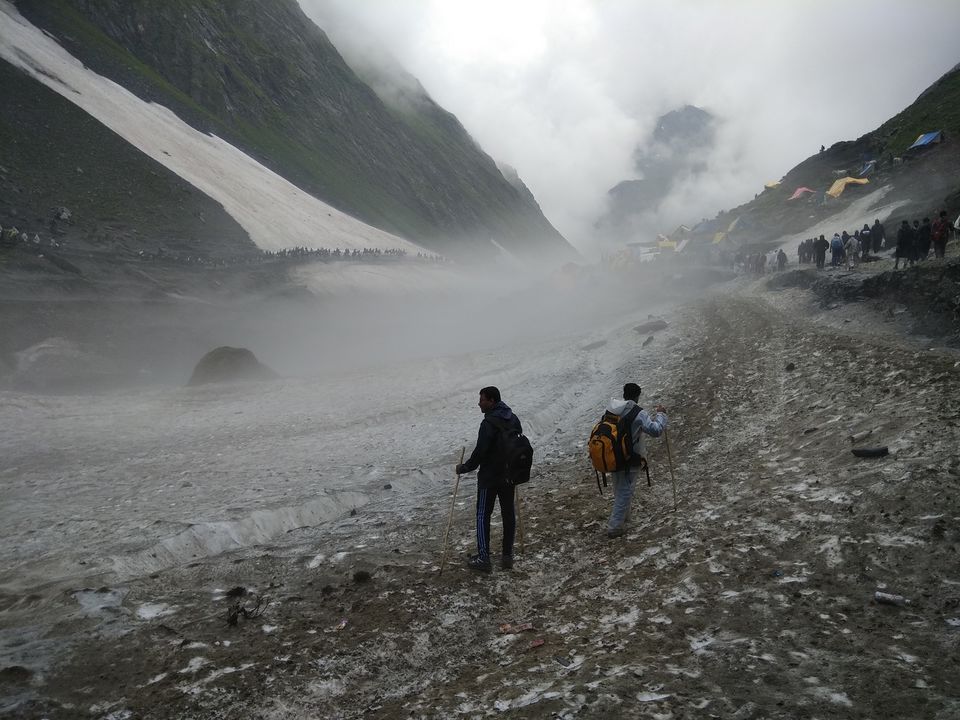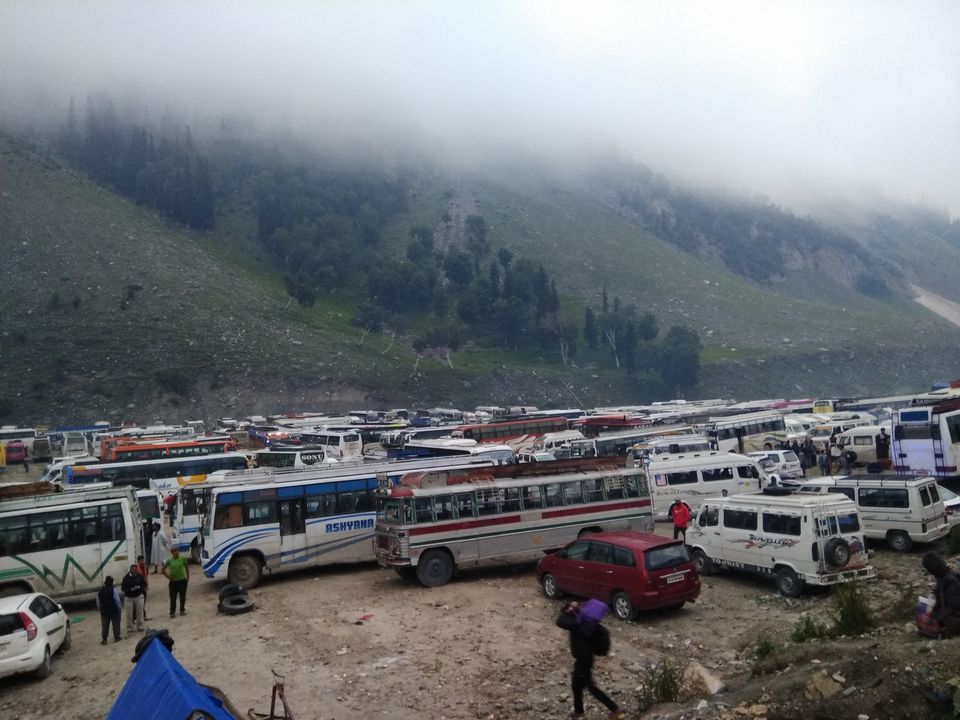 Some journeys are just journey but some are life changing experience and amarnath yatra is one of them.
My registration date was 10 July. I started my journey from my home town jodhpur on 6 July to jammu and reached Jammu on 7 July.My hotel (hotel raghunath) was pre booked online(goibibo).The hotel was in main market and in front of famous raghunathji temple and in main market. Auto charged 90 rs from station to hotel.
One thing i would like to mention that during dinner i opted for raghunath deluxe thaali and it was awesome.
My flight was booked from jammu to srinagar on 8 July and i was unaware that 8 July was Burhan wani death anniversary and due to this there was tension in srinagar and curfew like situation.By road jammu to srinagar yatra was cancelled. Hotel owner told me to cancel yatra and wait for next day but i took chance and reached srinagar. Flight took only 25 minute but via road journey time is approximately 12 hours.
On srinagar i asked from police as well as army personnel about current situation and they told me srinagar is safe for yatris.
On 8 July public transport was closed so i opted for shared vehicle to reach TRC bus stand and fare was 100 rs only(during normal
days you can take bus service from airport to dal gate area in 80 rs only).
In srinagar my hotel was pre booked online(via redbus).
On 9 July morning at 5.30 am i took shared cab from srinagar to anantnag(fare 80 rs) and then anantnag to pehelgaam(fare 80 rs). It took around 2.15 hours.
Each person and vehicle is thoroughly checked and scanned before entering nunvan base camp. After reaching base camp i ate some food.
On 9 July there were very few yatris so officer allowed us to proceed to chandanwari. For chandanwari i took shared cab(fare 100 rs). The distance of chandanwari from nunvan base camp is approximately 13 km.
After reaching chandanwari i came to knoe that i had to take permission because i wanted to start yatra a day before from registration date which was 10 July.
A very nice person who was ips officer allowed me to start my yatra.
Don't forget to buy stick and shoes cover before starting yatra.
Now my yatra was finally started and feeling was awesome and its like spirituality in the air one can feel.
Remember first 2-3 hours are crucial when you start yatra because it feels like we cant climb such height and lungs felt like they will explode any time. But slowly body will adapt that. Eat enough food for energy and took rest time to time. The first stop was pissu top and most difficult point for day one. I walked slowly and made three friends during way to pissutop.
The scenery is awesome and there was mixture of lush green view and some snow. After reaching pissu top we took food in langar and took rest for around 40 minutes.
Now our next point was sheshnag which was also base camp for day one.
On the way to sheshnag the temperature became low as compare to way to pissu top. On the way there are some snow caves(small). During evening the temperature started to fall.
Before reaching sheshnag base camp a very beautiful sheshnag lake can be seen.
The beauty of lake can't be described in words. Sheshnag lake with mountains in the the background was awesome.
After reaching sheshnag base camp we rented a tent for four persons(1300 rs).
On second day we started our yatra early in the morning around 6 am.
Our first stop point was ganesh top and it was looking like never ending climb but after reaching there feeling was awesome.
From ganesh top to poshpatri the way is easy to decend. In poshpatri we have seen largest langar during our amarnath yatra. Their menu contains atleast 60 items.
From poshpatri we started our journey to pantjarni which was second day base camp. The way from poshpatri to pantjarni is again difficult. Just before reaching pantjarni we saw flat ground with water and greenery. As we entered pantjarni base camp the heavy rain started to temperature suddenly changed and it become very cold.
In pantjarni we rented a tent at the price of 2000 rs because of crowd there. Helipad is also in pantjarni.
Now on third day yatra was delayed due to landslide in some area. Around 6 am we started our yatra. From pantjarni to holy cave distance is 6 km.
Out of 6 km half way we had to ascend and half way we had to descend. In the morning the the scenery was awesome because half of the mountain was covered with sun light and half was not.This scene is difficult to describe in words.
Last approximately 2 km path to holy cave was covered with snow so one has to walk carefully. And before crossing the bridge there is horse stop from where no horses are allowed and also many prasad shops are there. We stopped at prasad shop just before the bridge. They kept our baggage free of cost because we purchased prasad from there. They also provided bath facility at the charge of 50 rs for one hot water bucket.
After that we started the final phase of yatra to reach holy cave. There are many shops on the way from where you can buy photos, bracelet and many other things related to lord shiva.
Before reaching holy cave we crossed approximately 100-150 ladders and deposited our shoes on one shoe deposit facility.
When we entered the holy cave the feeling was divine and we forget all tiredness. Its like getting moksha when you entered holy cave and saw shivling.
The main shivling area was covered with jaali so had to watch from distance.
We also saw two pair of pigeons (normal grey pigeons, not white).
After darshan we spend few minutes there.Feeling can't be described in words after darshan of shivling.
After that we reached the shop where we deposited our baggage but suddenly heavy rain started to we had to halt at shop around one hour.
When rain stopped we started our journey to baltal base camp which was around 14 kilometre.
That day we had to face rain whole day so the baltal route was very muddy and slippery so we had to walk very slowly and carefully. Baltal route is very narrow and not full of scenery like pehelgaam route. After 10 hours walk we reached baltal base camp and rented a tent for four persons (charge 400 rs). Last 2 kilometre we covered using horses instead of walking due to rain and utter darkness on the way.
Next day early in the morning i started my journey to jammu alone because my three friends who met me during yatra wanted to go to srinagar but i was not ready because on 13 July there was also strike in srinagar.
I took shared cab(sumo) and the price was 1100 rs per person.
Cab took around 11 hours to reach jammu and during journey to Jammu cab crossed two tunnels one is jawahar tunnel(banihal tunnel) which is 2.9 km long and second is chenani nashri tunnel(patnitop tunnel) which is 9.28 km long and inaugurated on 2 april 2017 and it is the country first and world's sixth tunnel with a transverse ventilation system.
After reaching jammu luckily i got next day train ticket through current booking.
I took dormitory just outside the railway station(price 150 rs).
In the morning started my journey to my home town via train.
Amarnath ji yatra is like life changing experience because it test your stamina, willpower.
I have seen person without legs and he completed his yatra using his hands only.
This yatra taught that never give up in any condition and finally you will reach your destination.
Some divine energy in the environment always help you to complete yatra even if you feel like you can't walk single step.
Two things i didn't like during yatra-
One is local ponywalas push you intentionally and they try hard to irritate you and second many langar don't allow local ponywalas and local person to eat in langar, why?
Langar is for seva or to serve other and local persons are also human being so why they are treated differently.
SUGGESTION- if you want to enjoy nature beauty then always select pehelgaam route and do not opt for horse because they don't stop on the way so you will not get photography chance and you can't stop at any point even if you want to stop.
I hope this trip report will help some persons.
If you like it please do like it. Thanks
HERE I CAN SAY PATH TO HOLY CAVE IS AS BEAUTIFUL AS DESTINATION.
Thanks