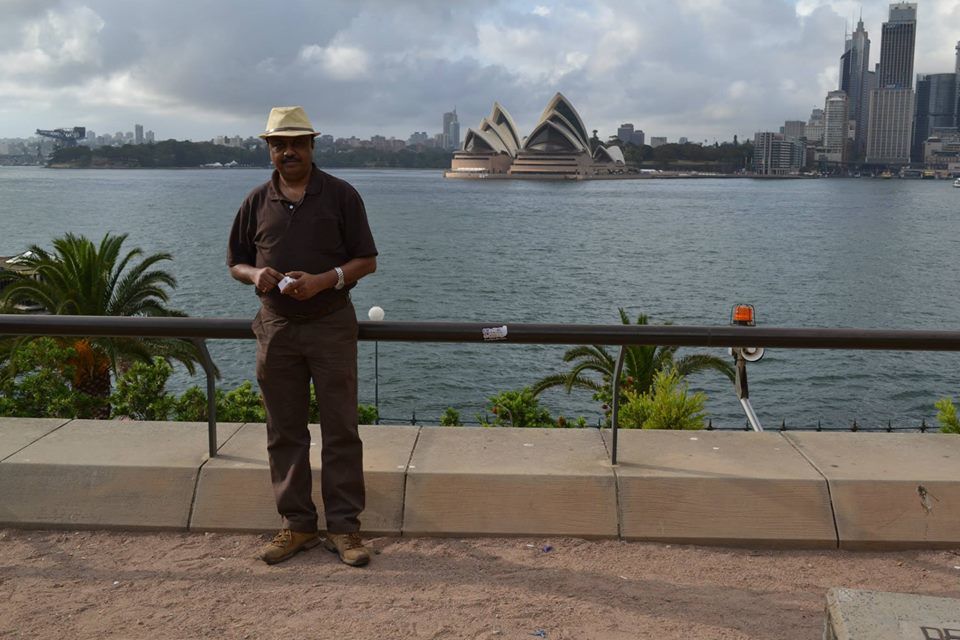 Part-1
During Jan 2014, I decided to travel to Australia with my wife. To check what the popular visiting places are, I logged on to www.australia.com. I t gave me wide variety of options, for example, wild life, nature, islands, main cities, coastal roads etc.  Since, I had seen enough National Parks, natural sites and islands; I decided to go for the two main cities of Australia. Accordingly, I chose Sydney and Melbourne. Next on my agenda was the flight to the destination. After going through the options of hopping flights via Singapore and Kuala Lumpur, I chose a direct flight of Air India from Delhi to Sydney. Booked another flight from Sydney to Melbourne in the local Australian airline after 3 days and giving two days lay over at Melbourne, chose to return Delhi from Melbourne by Air India Flight.
My next task was to book hotels in both the places. After going through the options I chose Ibis Hotels in both Sydney and Melbourne as they were centrally located in main markets and offered mini kitchen in the room and iron table with iron. Having booked online, I chose travel insurance from Bajaj Alliance which covered illness, hospitalization, loss of baggage and loss of passport. The insurance was done in 10 minutes.
Now I was ready for VISA application. I visited website http://www.vfs-au-in.com/tourist_visafees.html which offered me complete information on VISA fees, application process and documents required. I submitted 3 years IT returns, last six months bank statement, passport, photograph (in white background with 80% face area), a letter of leave permission from my employer and a letter of purpose of visit along with DD of application fees with courier to :-
Australia Visa Application Centre
Trade Centre,
5th Floor, Bandra Kurla Complex
Bandra (East), Mumbai – 400051
I received back my passport back through courier in 7 days and e-visa was sent to me by e-mail.
Since, I had chosen to go in January month which is warm and sunny in Australia with day temperature around 28-32 degrees Celsius, next I went shopping for the cloths, apparels and eatables.  I purchased, hat, sun glasses, woodland shoes, shorts, swimming trunk and many T-shirts and jeans trousers. I knew that my hotel rooms will have a mini kitchen with microwave and electric kettle therefore; I purchased many ready to boil & eat stuffs like noodles, pasta, tea, coffee and readily eatables like dry fruits, peanuts, Sev Bhujia etc. I did not forget to carry a carton of Classic Mild cigarettes as an avid smoker.  At the same time I was cautious that each suit case of me and my wife should not exceed 20 Kgs. We prepared our one hand bag each with ready to eat but packed food stuff in one and in second our i-pads, mobiles, sun glasses, reading glasses, travel documents, passports and two pen; as I knew that during immigration checks both at India and Australia, we will have to fill a short form each.
On the day of travel, we reached 4 hours in advance and obtained our boarding passes, went through the immigration counter and then the security check. We were careful not to carry any bottle of liquid like lotion or moisturizer, which is more than 100 ml as that will not pass through the security. Subsequently, we had plenty of time to browse through duty free shops etc. We had already downloaded many movies and songs through www.torentz.eu so we settled down and enjoyed our i-pads.
Boarding was delayed as the two crew members of Air India did not arrive and reported sick and by the time they arrange alternate crew, it was 3 hours late. We were cursing Air India and regretted booking but that changed when our journey began. Brand new aircraft, enough leg space, more than 50 Hindi movies on-board entertainment system, lovely food, good scotch with dry fruits and very decent ladies airhostess were good enough to sooth our temper.
After 12 hours of flight time we reached Sydney. The passage through immigration was little different compared to other countries as we were made to stand in a marked area around which sniffer dogs were there and we were electronically scanned but then that was it and we were out. I went to the help desk and asked for direction to go to my Hotel. There were mini coaches which offered SIC (Seat in Coach) or per person charge of AU$ 10 which I chose. At the Hotel, the staff was mostly Indian and Chinese and it appeared to me that they considered themselves superior compared to us tourists. Nevertheless, check-in was at 2 PM and we had to wait a while, but once we were in the room, we felt good. Before coming to room, I had picked up tourist brochures from the reception and I chose to travel next day by mini coach on SIC basis to Great Ocean Road along the coast for almost 150 kms through jungles, villages and coal mines.  I was connected to the travel agency free of cost. I was informed it would cost me AU$ 90 per person with lunch included and I would be picked up from the Hotel to the central station from where my coach would be available.  Having booked the next day's excursion, we started on foot to the main market which was just at 10 minute's distance. It was full of all kind of food restaurants of Japanese, Lebananese, Indian, Korean,  Chinese and authenticate Australian cousins.  Taxi drivers were mostly Indians and road was full of tourists from all over the world.
We chose to dine at an Australian restaurant where we had fish & chip with beer. It was good and tasty and cost us just AU$ 34 for two of us. We purchased some souvenirs and went to the Sydney harbor and then to see the sunset from the gallery of a High rise building. By this time, we had walked a lot and my guess was that we were around five km away from the hotel. So we decided to hire a cab which was driven by an Indian medical student. It had meter, GPS and radio phone and clearly showed AU$10 when we reached hotel but the driver demanded AU$15. I had to resort to our very Indian tactic of bully back, abuse and threaten of police report; which worked and he walked away with AU$10 only.
To be continued…………………