Trip to Northern India – Part 1 - Holy shrine of Goddess Vaishno Devi.
Hola Cupids,
Have you been to Northern Part of India? Whether "YES" or "NO" ,after reading these posts ( which we will narrate in different parts ) we are sure that you will be tempted and will have all kinds of urges and impulse to travel to these beautiful places which we are about to share.
As such the Northern part of India has so much to offer for all the travel enthusiasts.
However we wanted to cover these mentioned places within 15 days which should be must in your travel itinerary to Northern India.
During this trip we adopted the principle of "Value based travelling" so that you can cover beautiful places under a strict budget.
The amount saved can be used for your next trip.-:)
Go through the post http://www.cupidtravellers.com/2016/08/top-ways-on-how-to-travel-cheap-within.html to know the Top ways on how to travel cheap within India.
So folks the first and foremost thing during our trip to Northern India was to plan in anticipation and hence we booked the train tickets 3 months in advance.
We decided to cover these places mentioned within 15 days and make the most out of our trip.
We will let you know all the places that we covered as you go through these posts which we will write in three to four parts.
So here goes Part -1.
1. Jammu/Katra – Visiting the holy shrine of Goddess Vaishno Devi.
So the first place we decided to cover was visiting the Holy Shrine of Goddess Vaishno Devi.
In order to visit this beautiful place you will have to reach Katra which is a small town situated near Jammu. The distance between Jammu and Katra is about 40-50kms.When we decided to travel in the year 2012 at that time there was no direct train available to Katra. So we had to book ticket till Jammu. And from there we hired a car to reach Katra.
But now there are direct trains available to Katra. The train ticket will cost you around Rs 650/- per person ( one way ).
So now keeping aside the itinerary.
The road from Jammu to Katra offered some of the breathtaking and spectacular views and almost all of us ( we were going with 15 of our friends ) lost the sense of time and didn't realized when we reached Katra.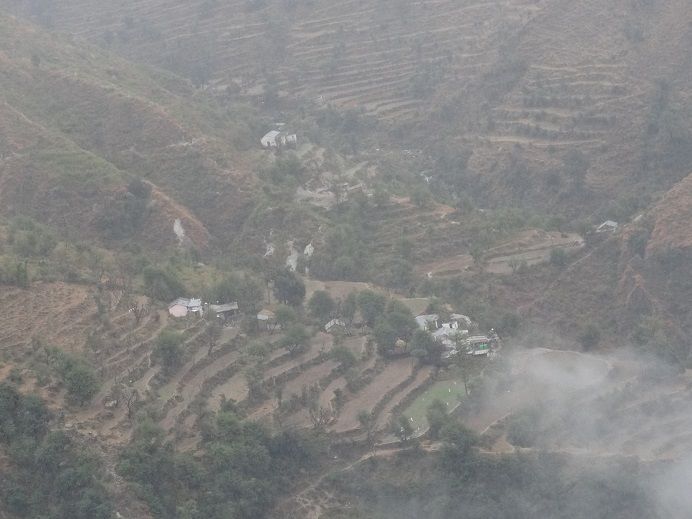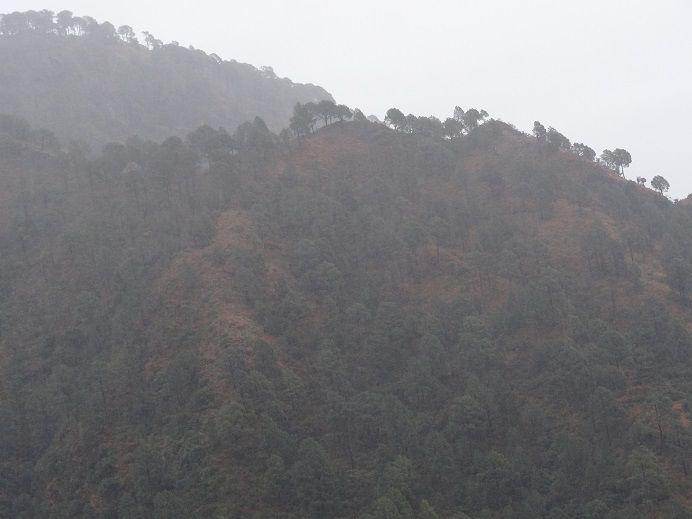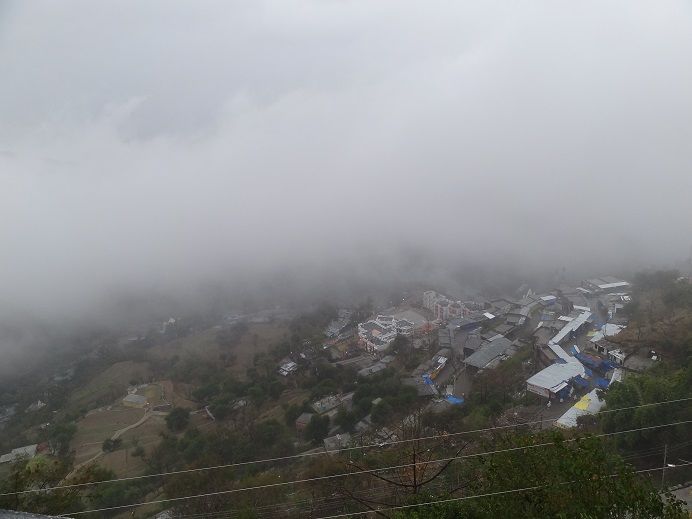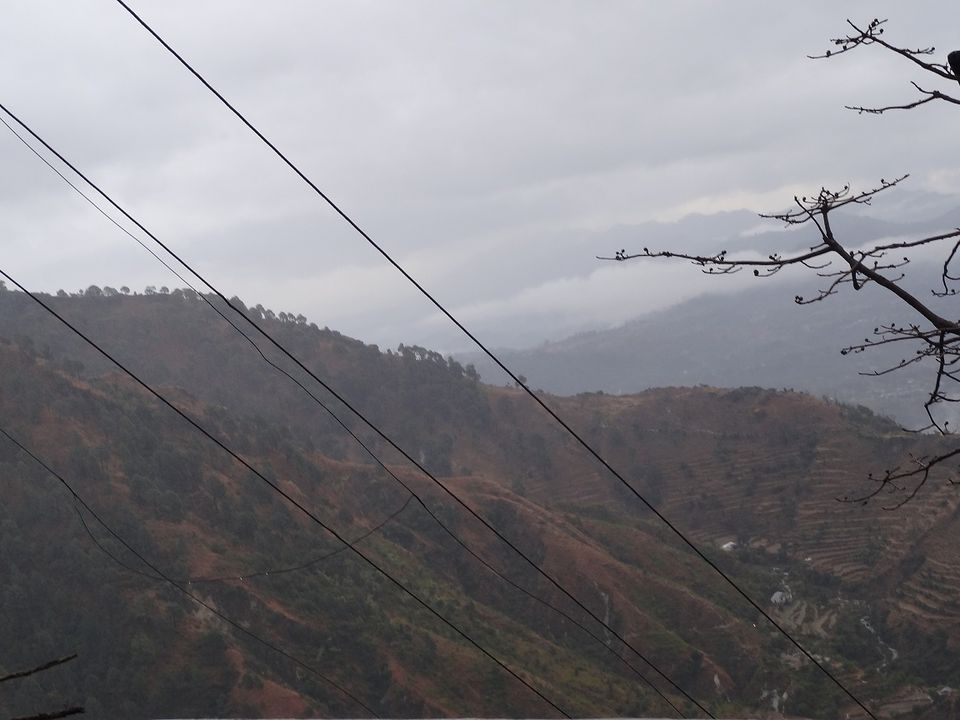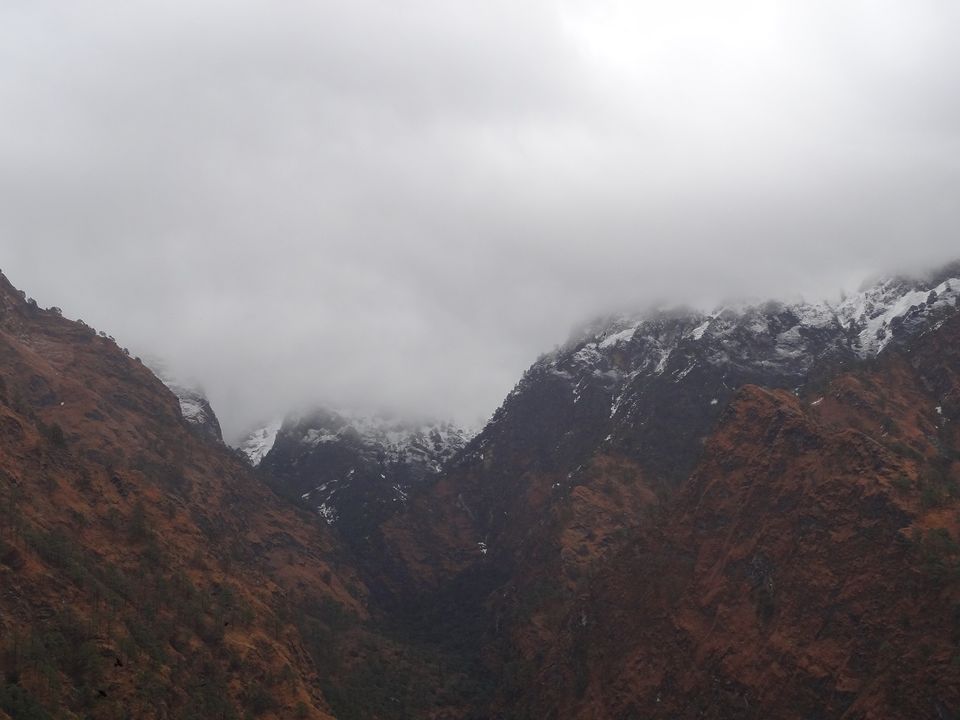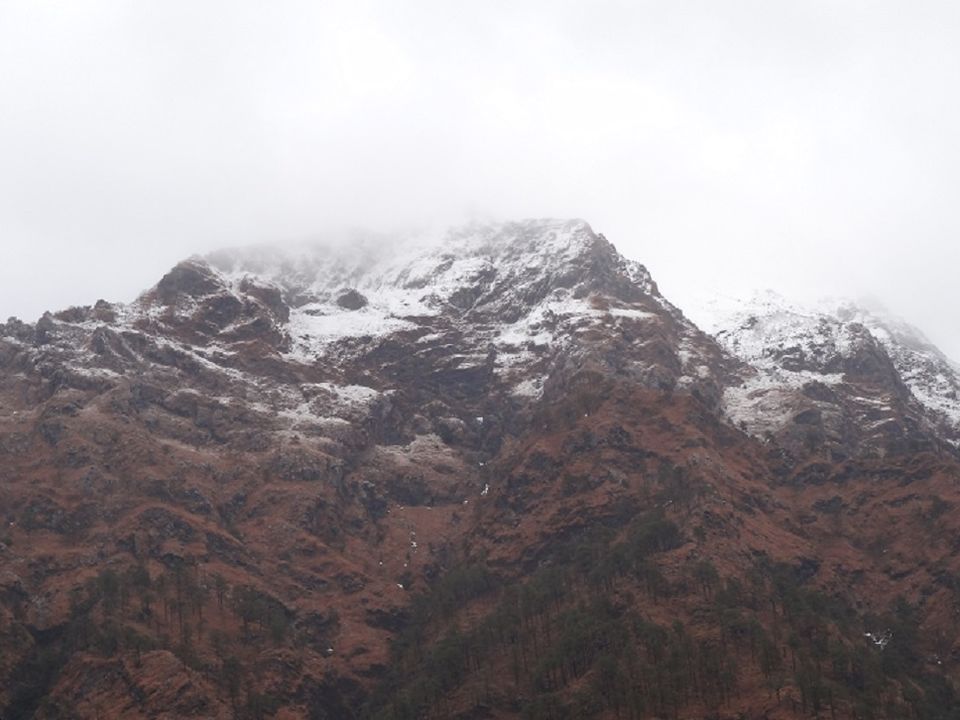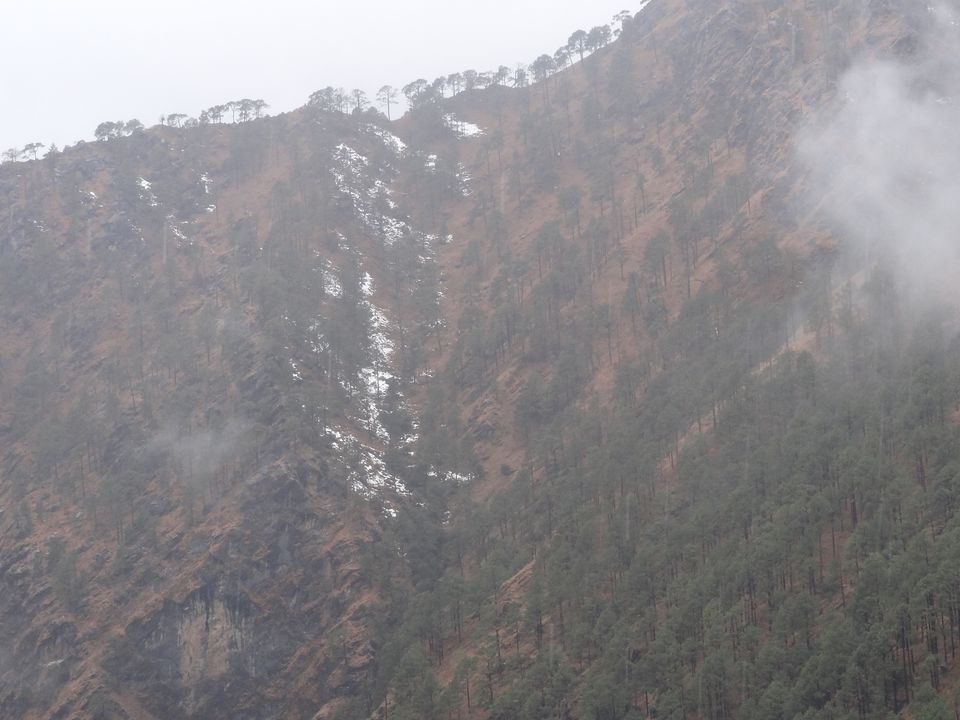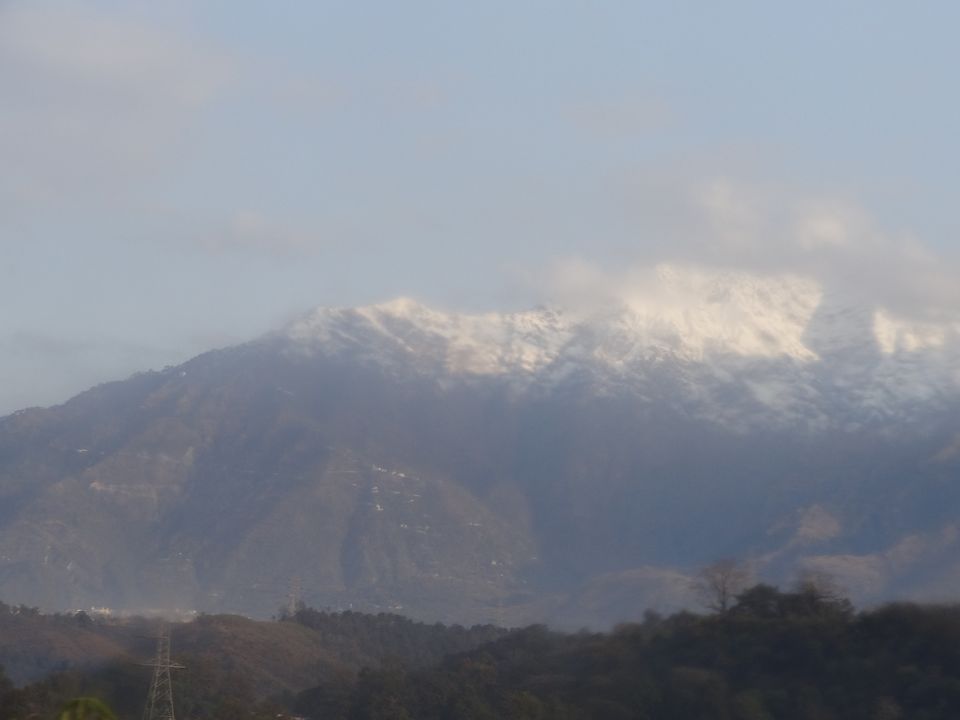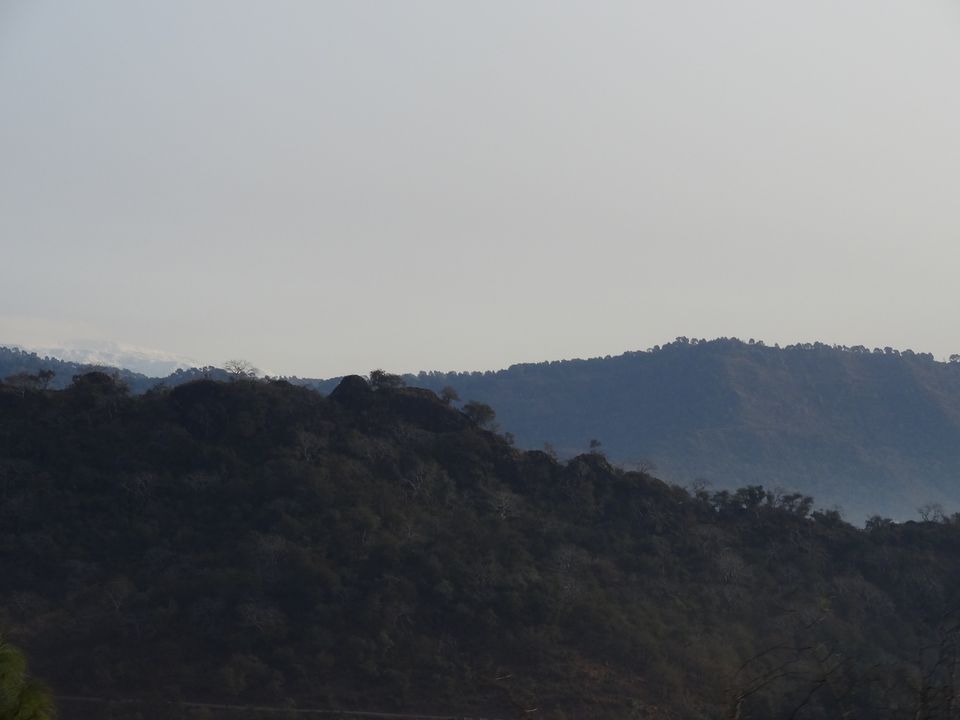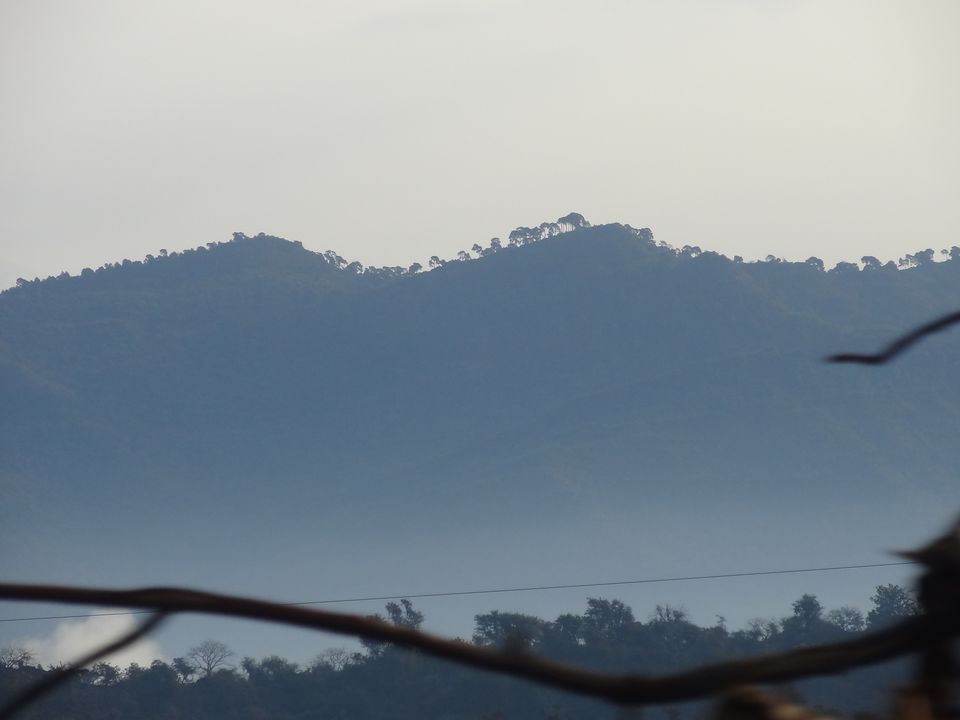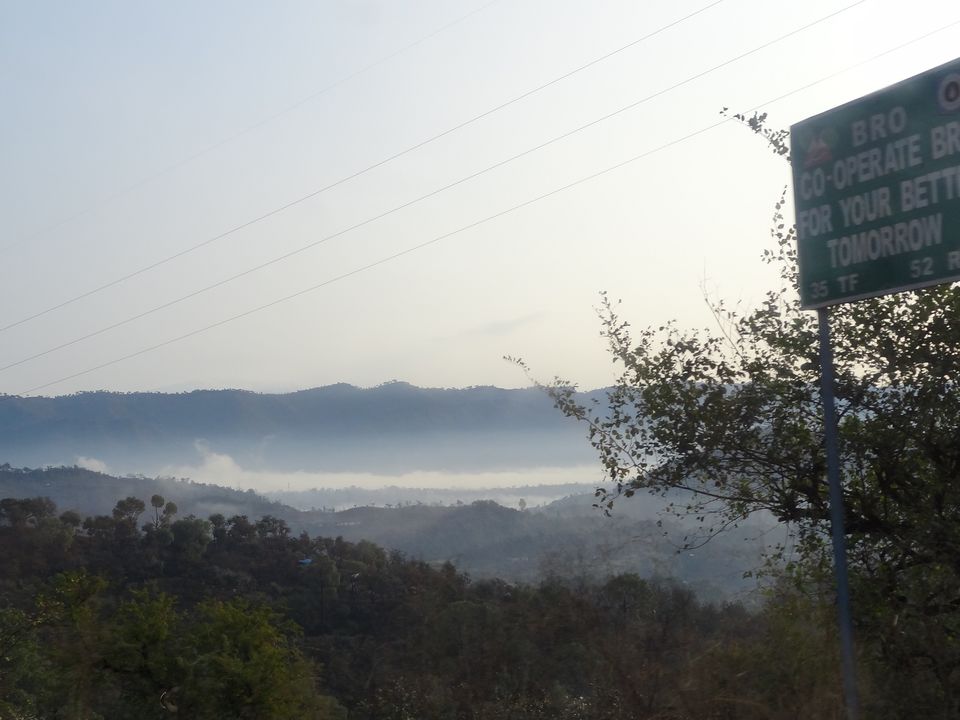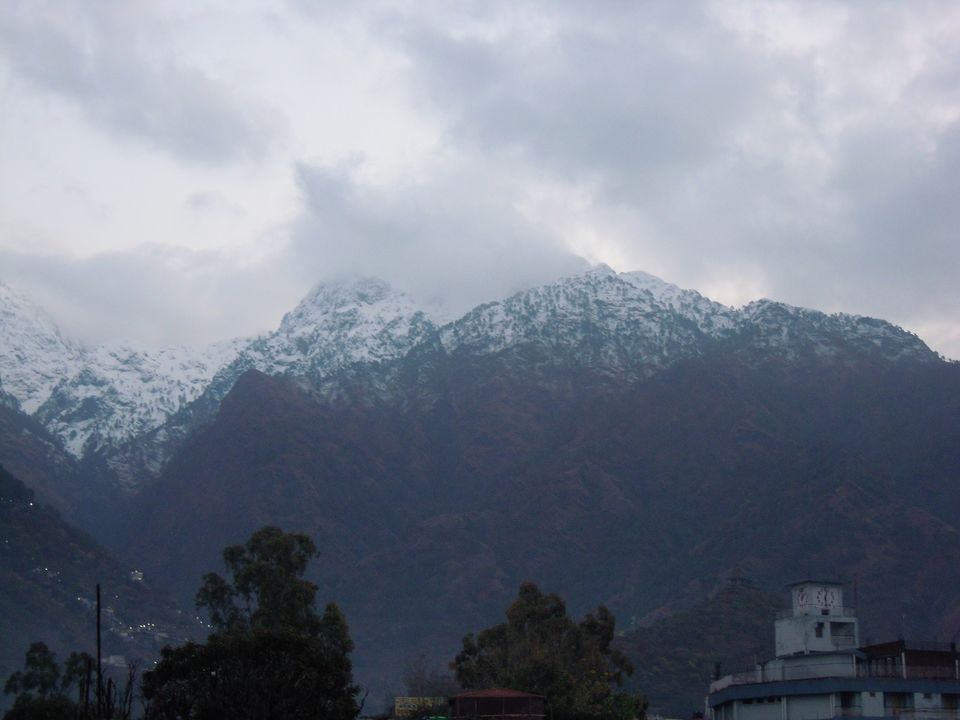 When we reached Katra we stayed at a hotel room in groups of 6-7 friends.The cost for that was only Rs 500 per room.
After having our gala leisure time with friends, we had dinner, slept for the night and then got up at 4am to start our journey from Katra to the beautiful holy shrine.
History of the holy shrine:
It is difficult to ascertain the exact age of this holy shrine, however geological study reveals that this shrine and the temple cave is about million years old. The mountain named Trikuta on which this holy shrine is located does have a mention in the Rigveda – one of the oldest Vedas of the four vedas of Indian scripture.
It is believed that "Vaishnodevi" had emerged out of three goddess – Mahakali, Lakshmi and Sarawati. The young girl Vaishnavi was born in Southern India. Later she travelled to northern part of India and climbed the mountain of Trikuta to do meditation. As her glory and honor got wide spread people began to visit her to take the blessings.
On knowing this the great saint Guru Gorakh Nath sent his disciple named Bhairon Nath to confirm about the fame of Vaishnavi. However seeing the beauty of Vaishnavi ,Bhairon Nath got infatuated by her and began to pester her.
She avoided Bhairon Nath several times. However when all her requests went in vain she got infuriated and beheaded him. The severed head of Bhairon Nath fell with a force on a hill top. Later the soul of Bhairon Nath realized what wrong he did and asked the goddess to forgive him. The goddess Vaishnavi blessed him and said that all my devotees who come to seek my blessings will have to seek your blessing as well only then the "yatra" or "journey" of the devotees would be deemed to be complete.
We went in the month of January and the atmosphere was way chilling. The cool breeze was pinching us not in a harsh but pleasing way. Why not? After all Katra is located at an altitude of 2500m.
Also when we were geared up and started to walk towards the holy shrine it started raining.
Now when it started raining our pleasing experience was turned into an adventure.
An adventure filled with cold shivers and water droplets falling on us, an adventure filled with all the fun and frolic. An adventure that made us expect the unexpected.
The distance from Katra to the holy shrine is about 13kms.And you have to walk till the holy shrine. There are also horses and carts available that will take you to the shrine (bhawan).
But we, the young souls preferred walking laughing, giggling, taking beautiful pictures that can leave any one awestruck and slowly marching our way forward and enjoying the beautiful views enveloped by the clouds.
There are also choppers available that will take you from Katra to Sanjhichatt. Rate of chopper ticket is about 1200/- Rupees.
Follow this link for more information:
https://www.maavaishnodevi.org/helecopter_detail.aspx"
Because of the rains we had to buy plastic disposable raincoats which are available from Katra.
The way from Katra to the holy shrine has stairs, walkways, restaurants and several resting places.
The stairs and walkways are beautifully constructed and one can easily reach from Katra to the Shrine through these beautiful walkways. The trees and the surrounding places of walkways were beautifully laden with snow.
Most of the path had shelters and hence there was little or no snow on these paths.
Walking till the shrine was a lifetime experience.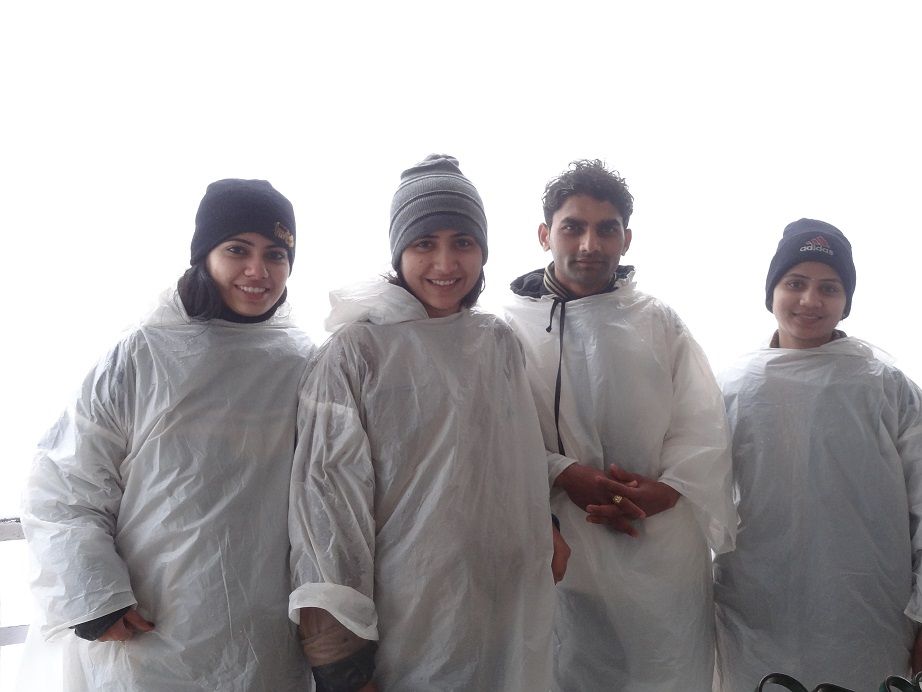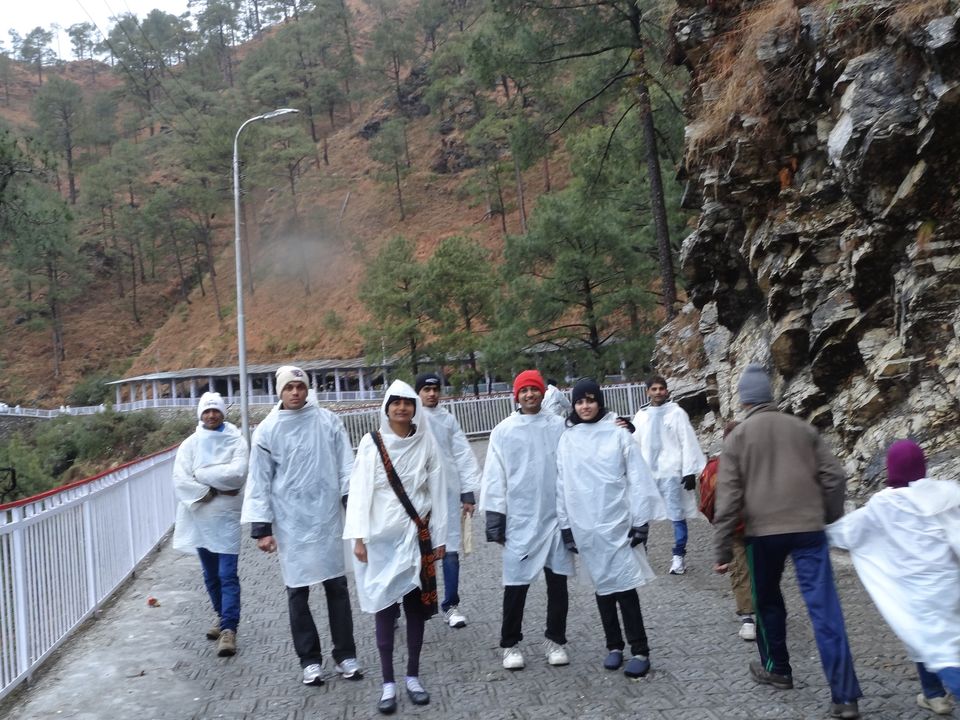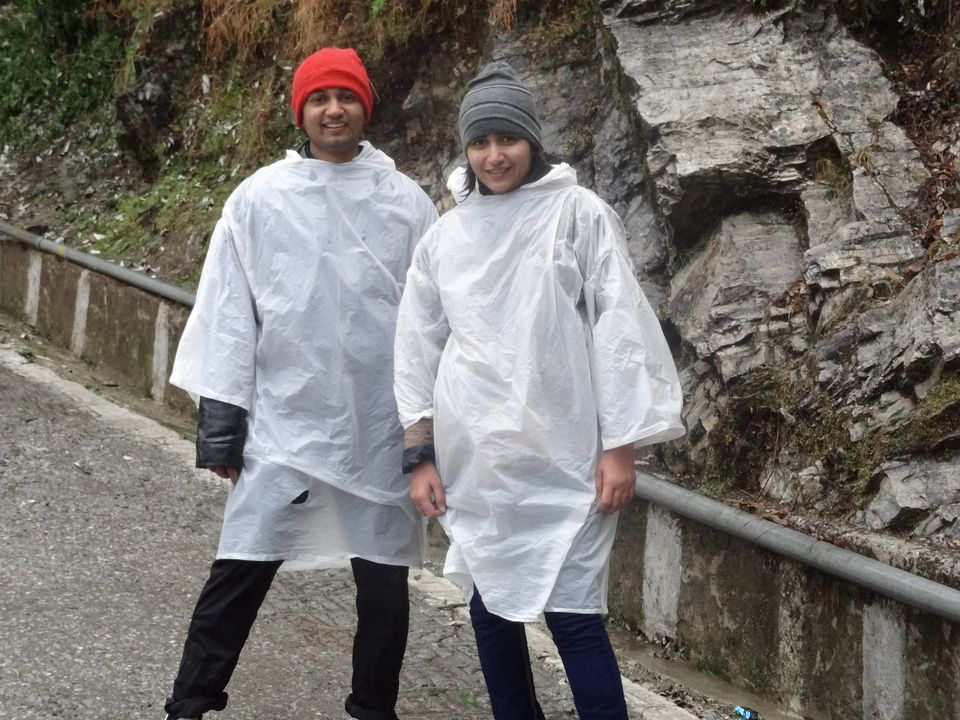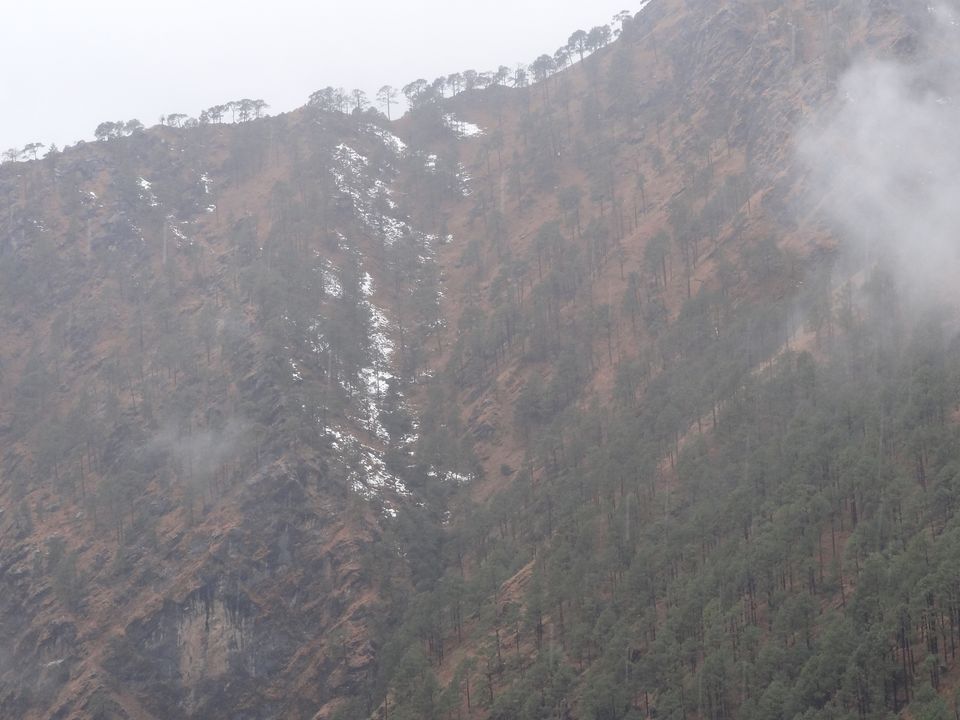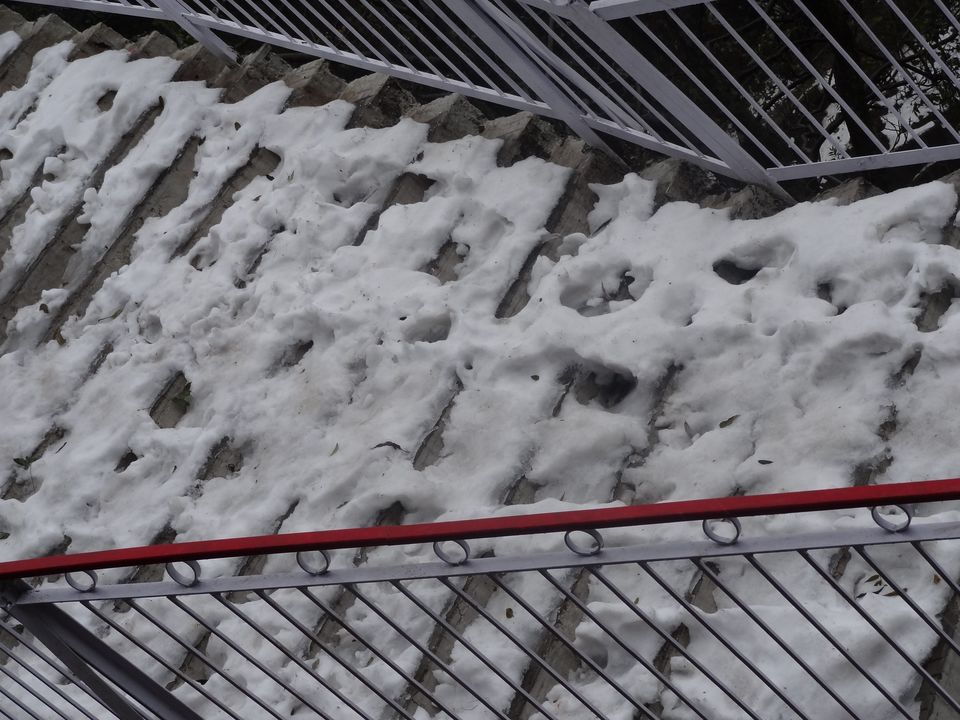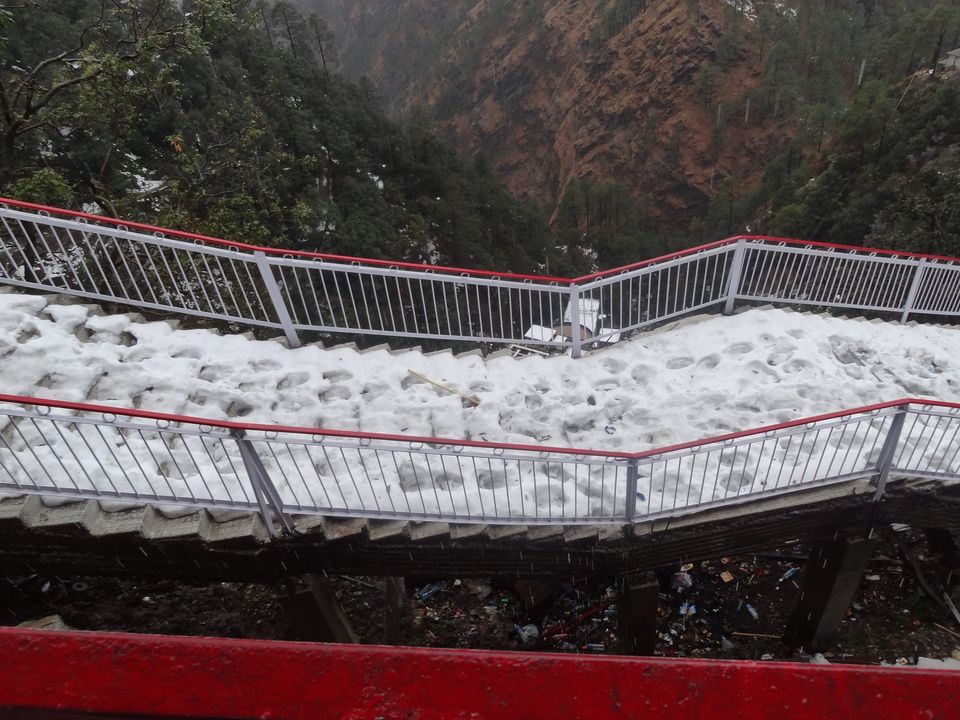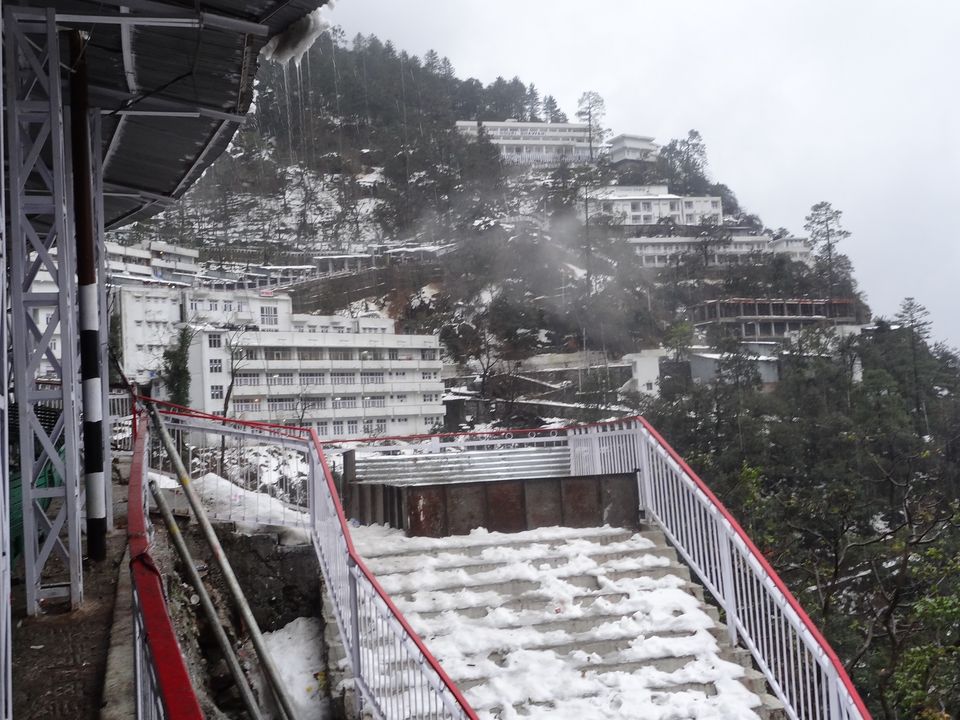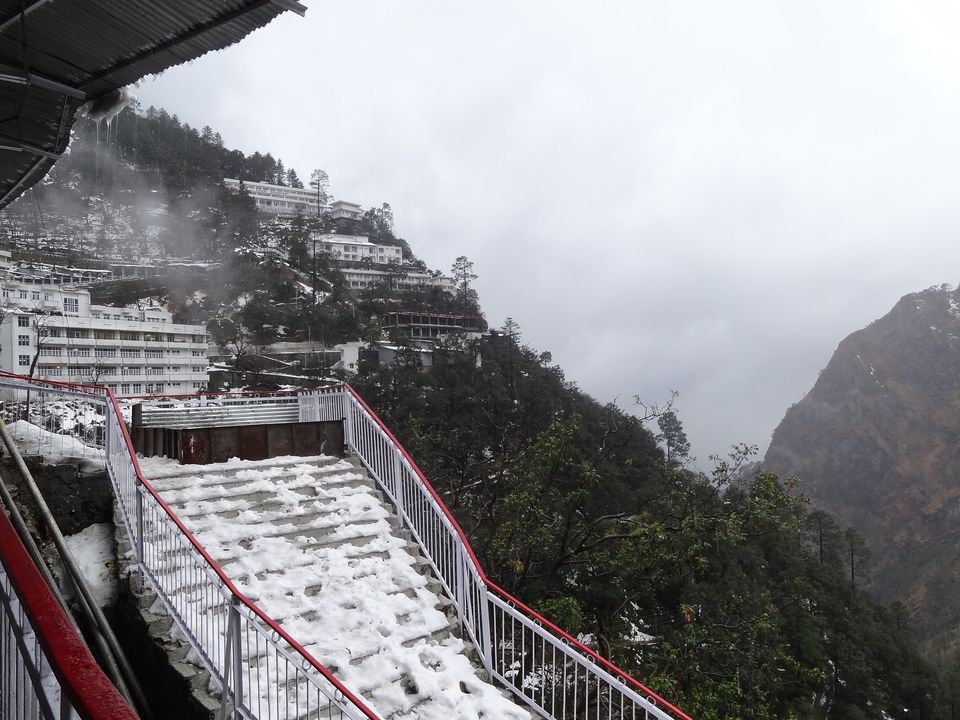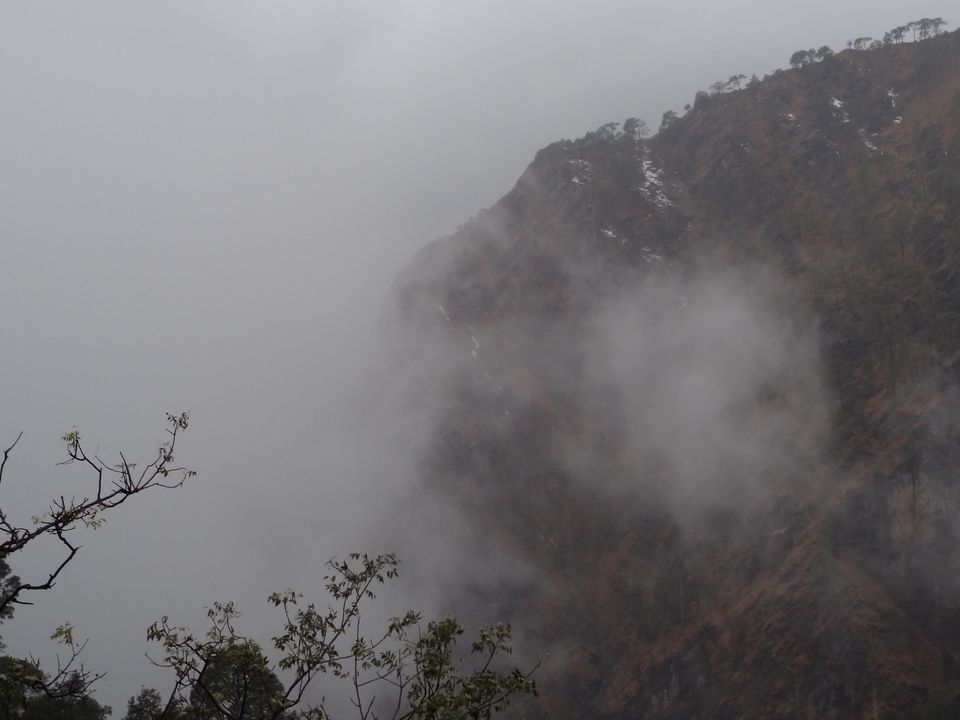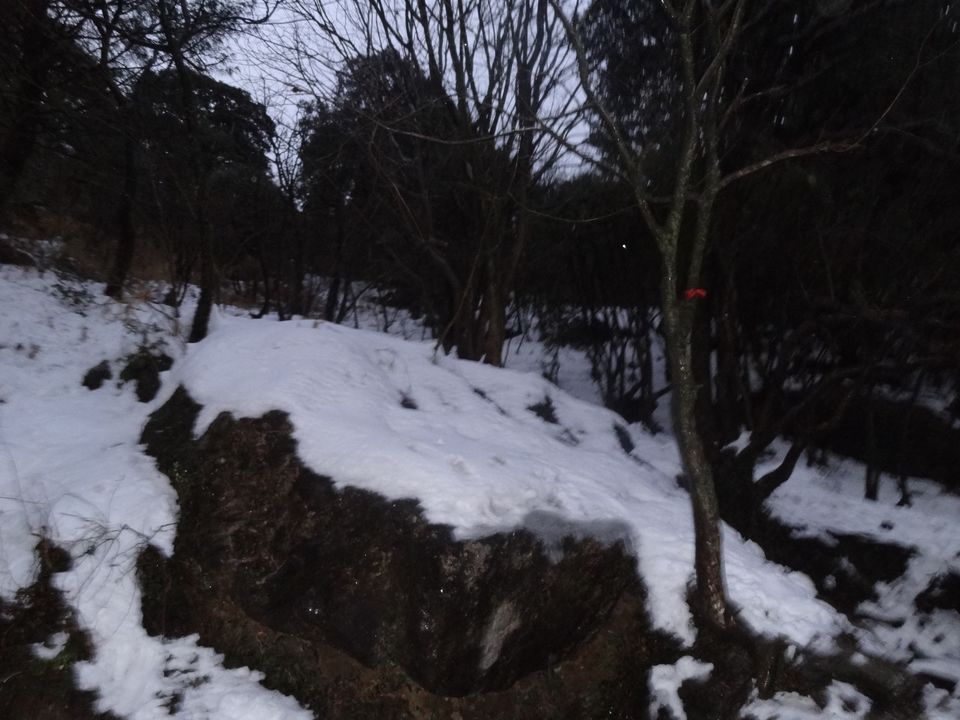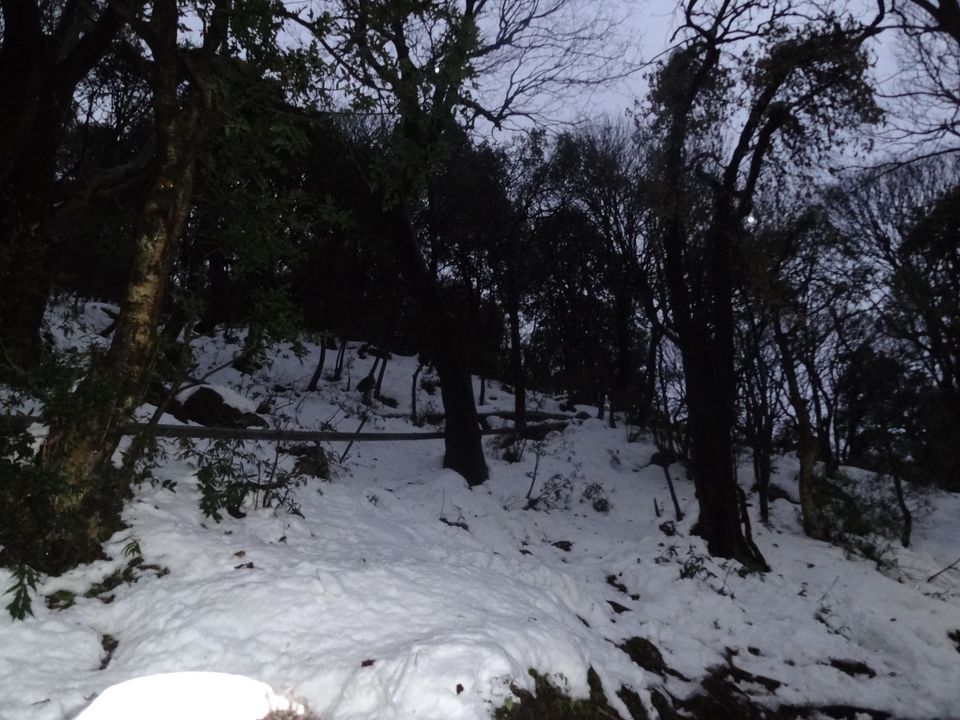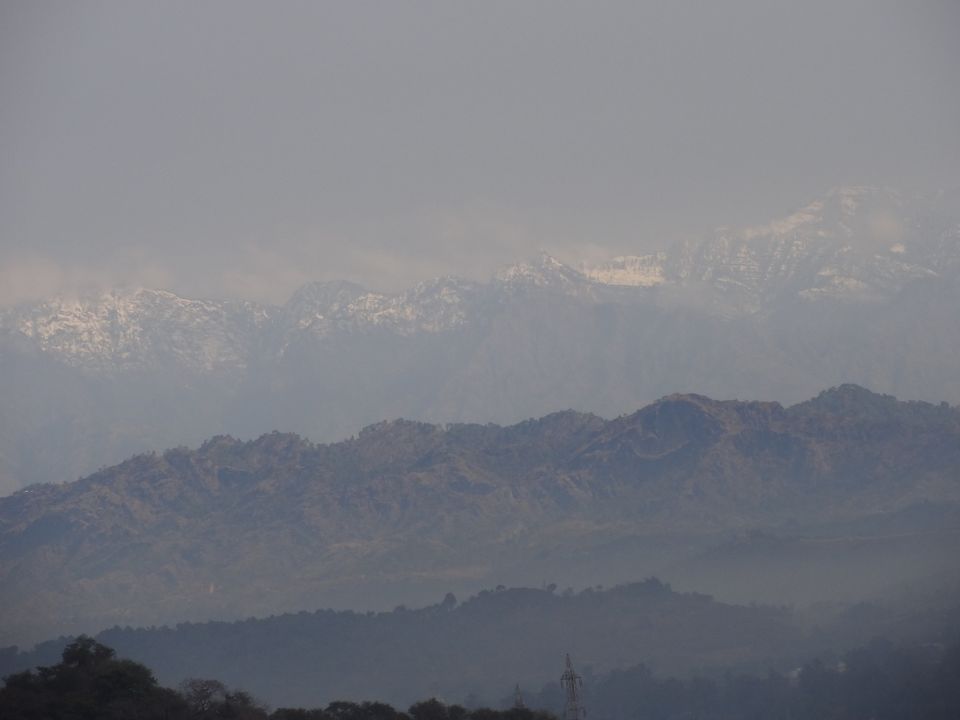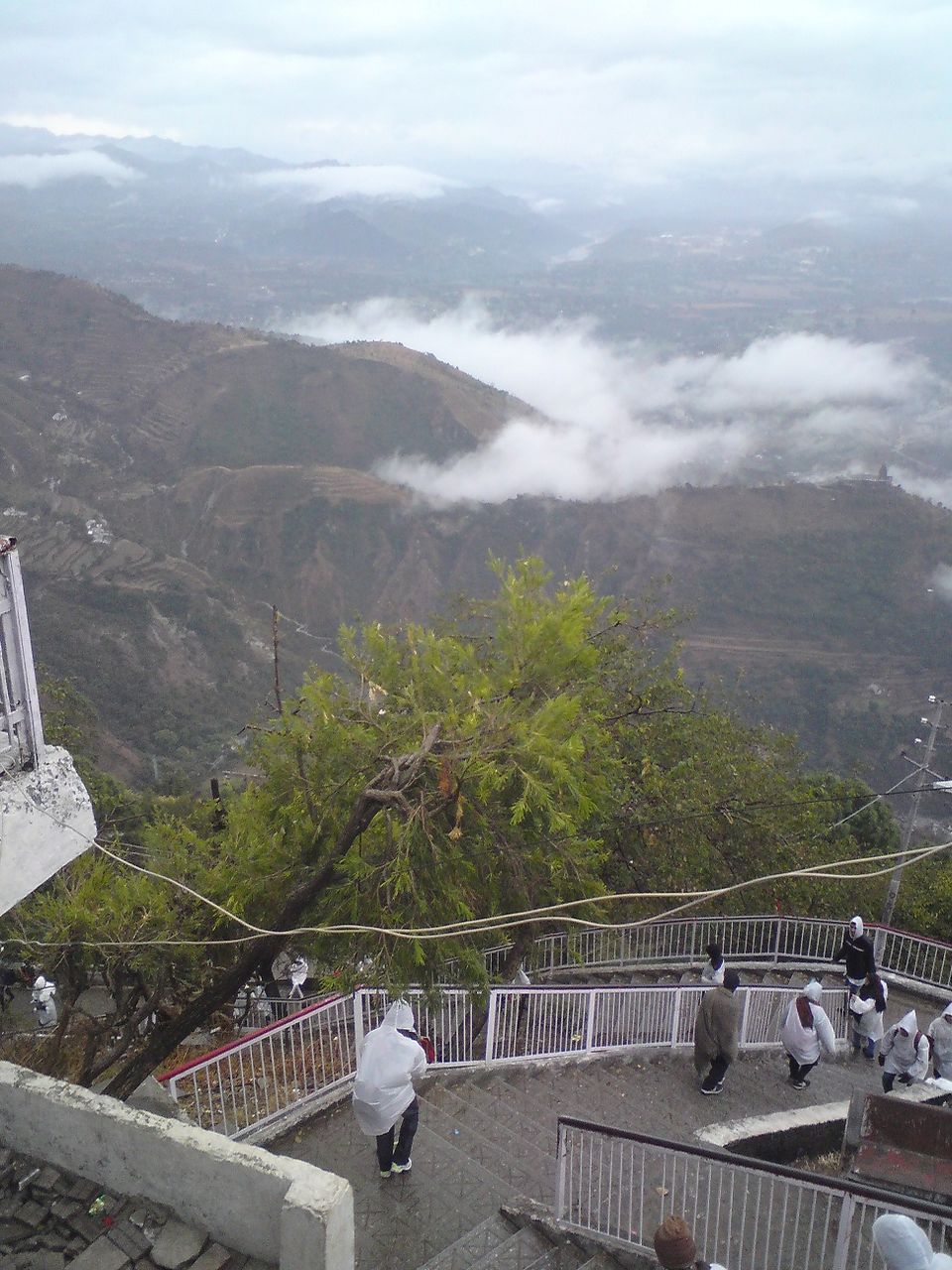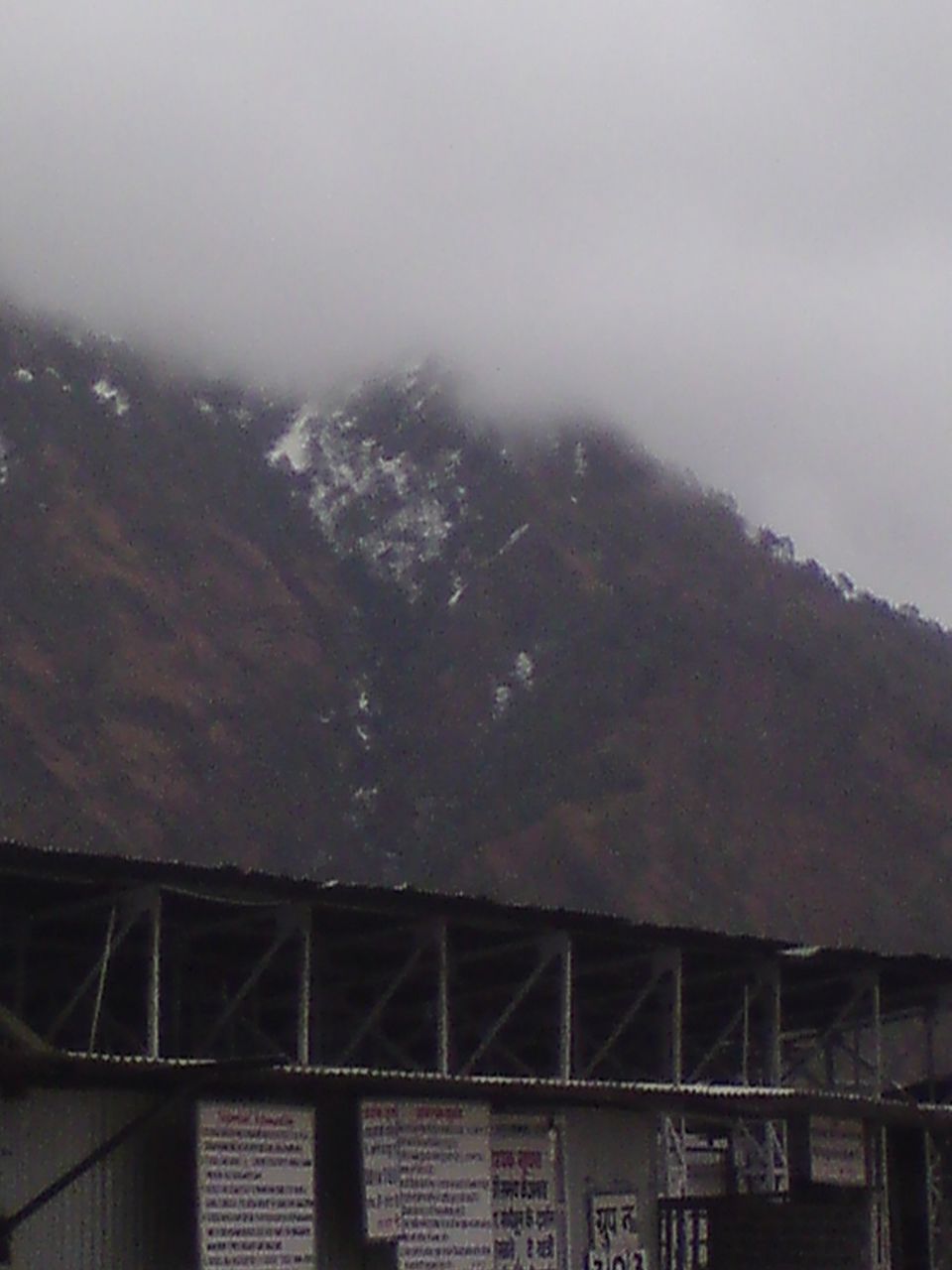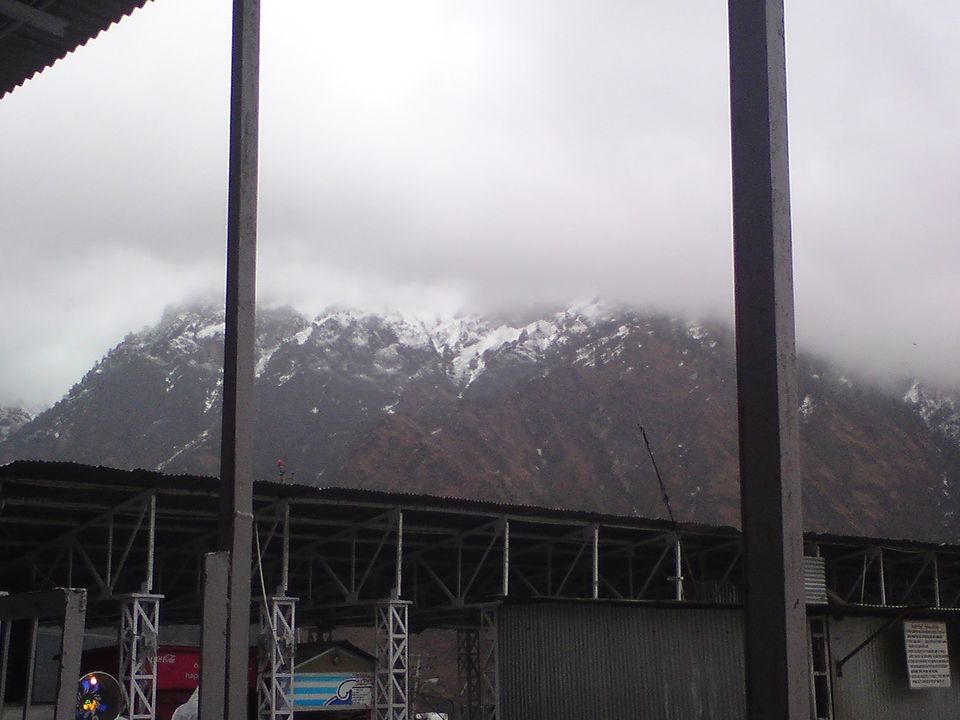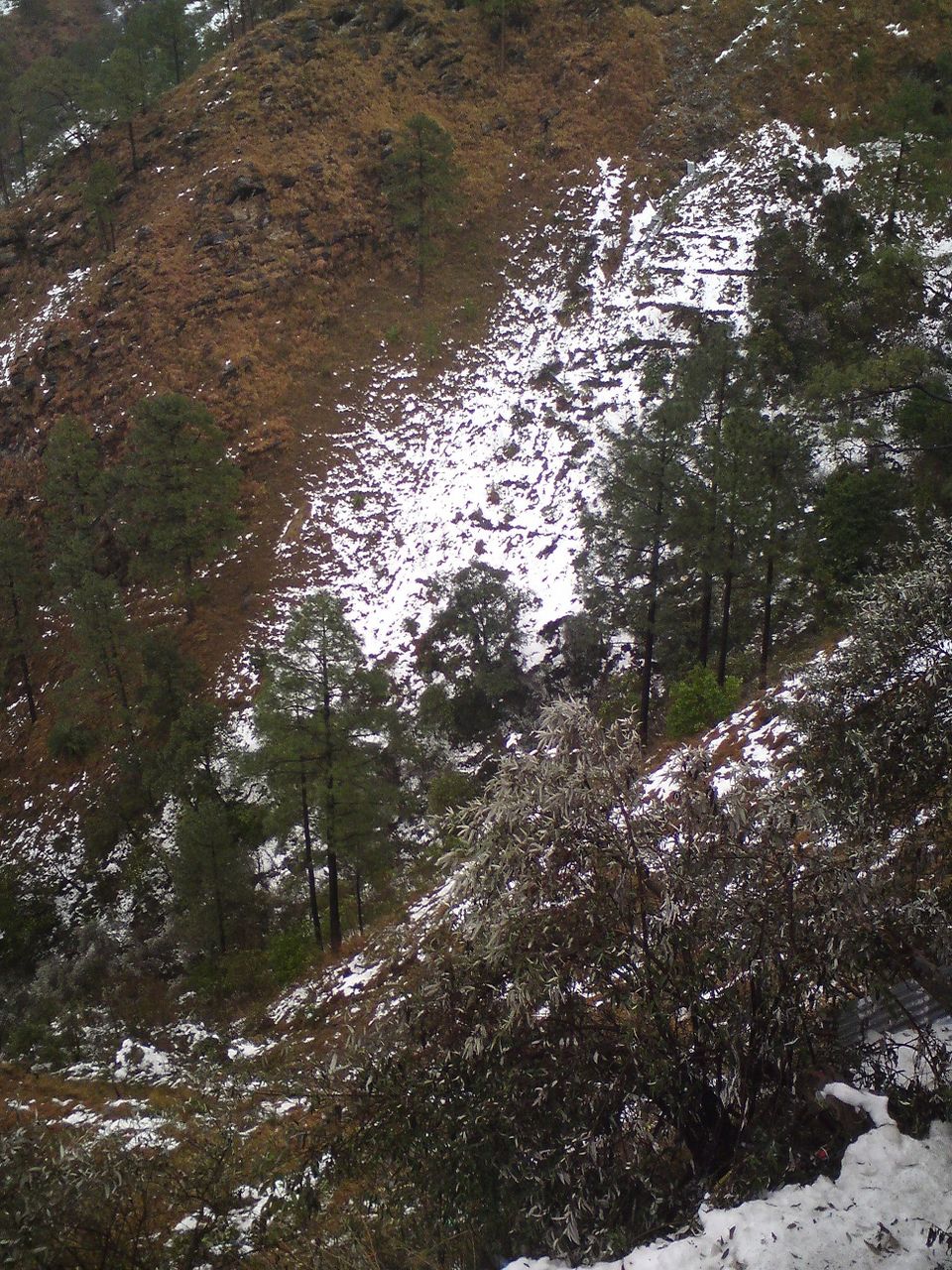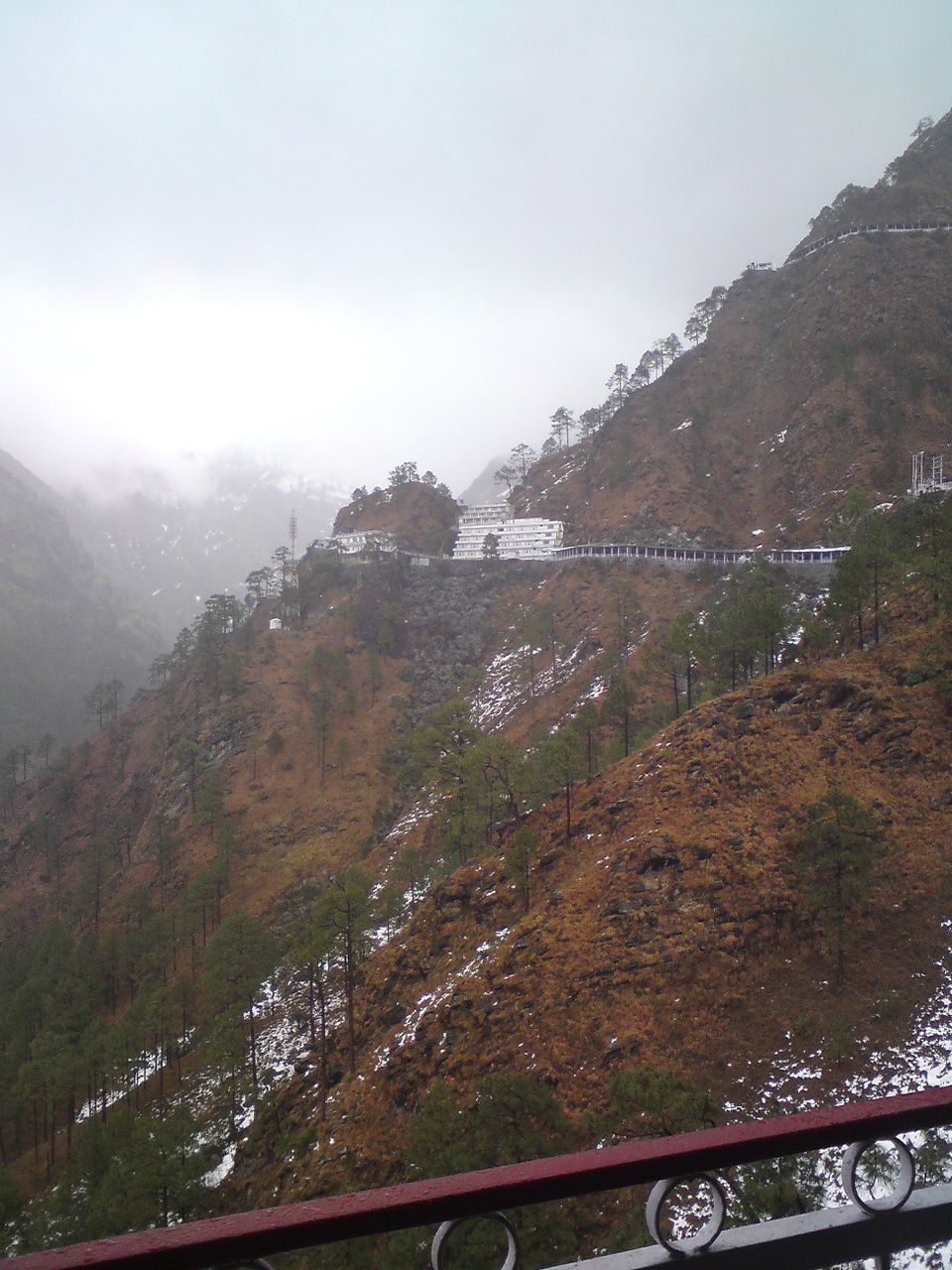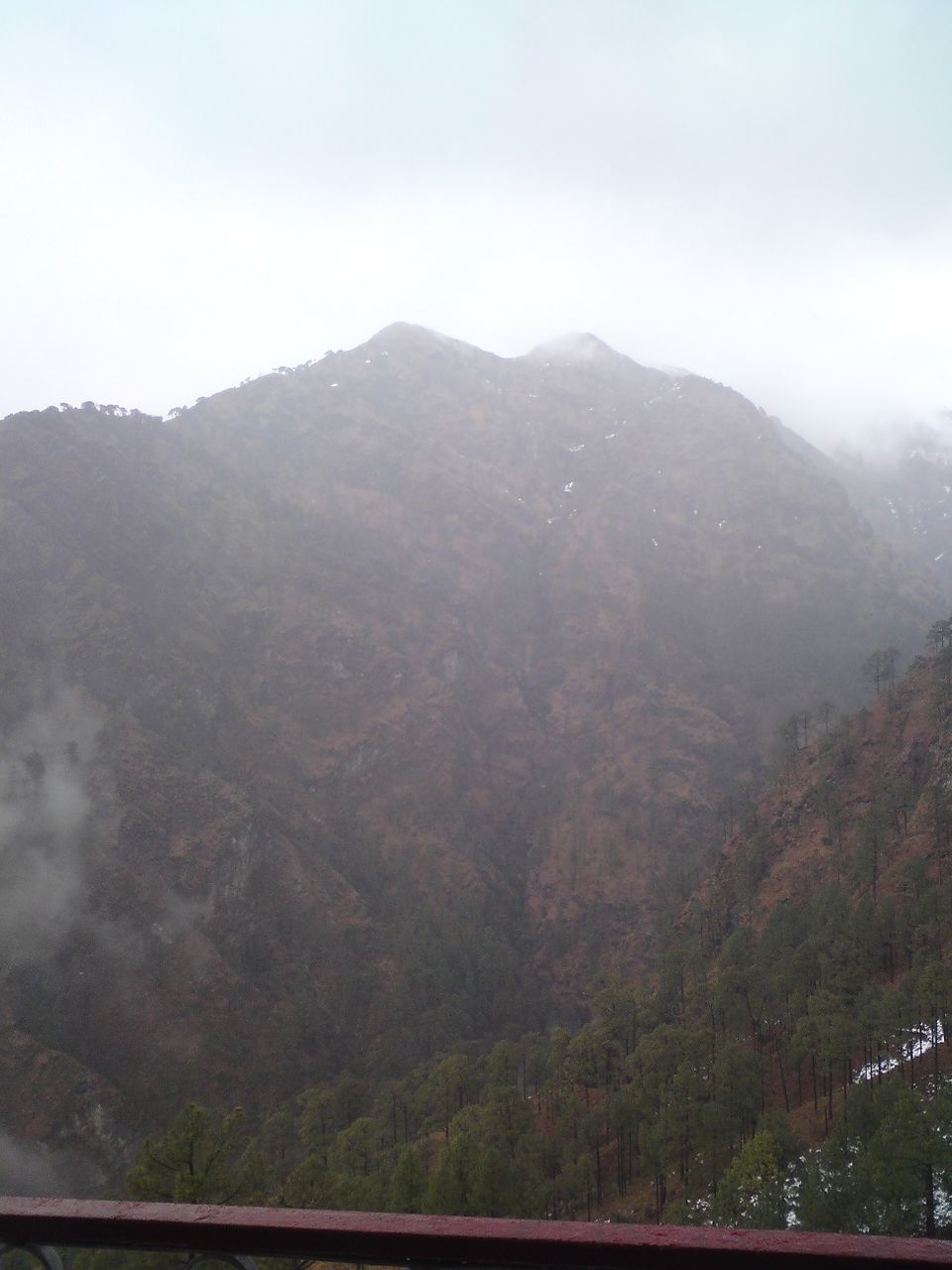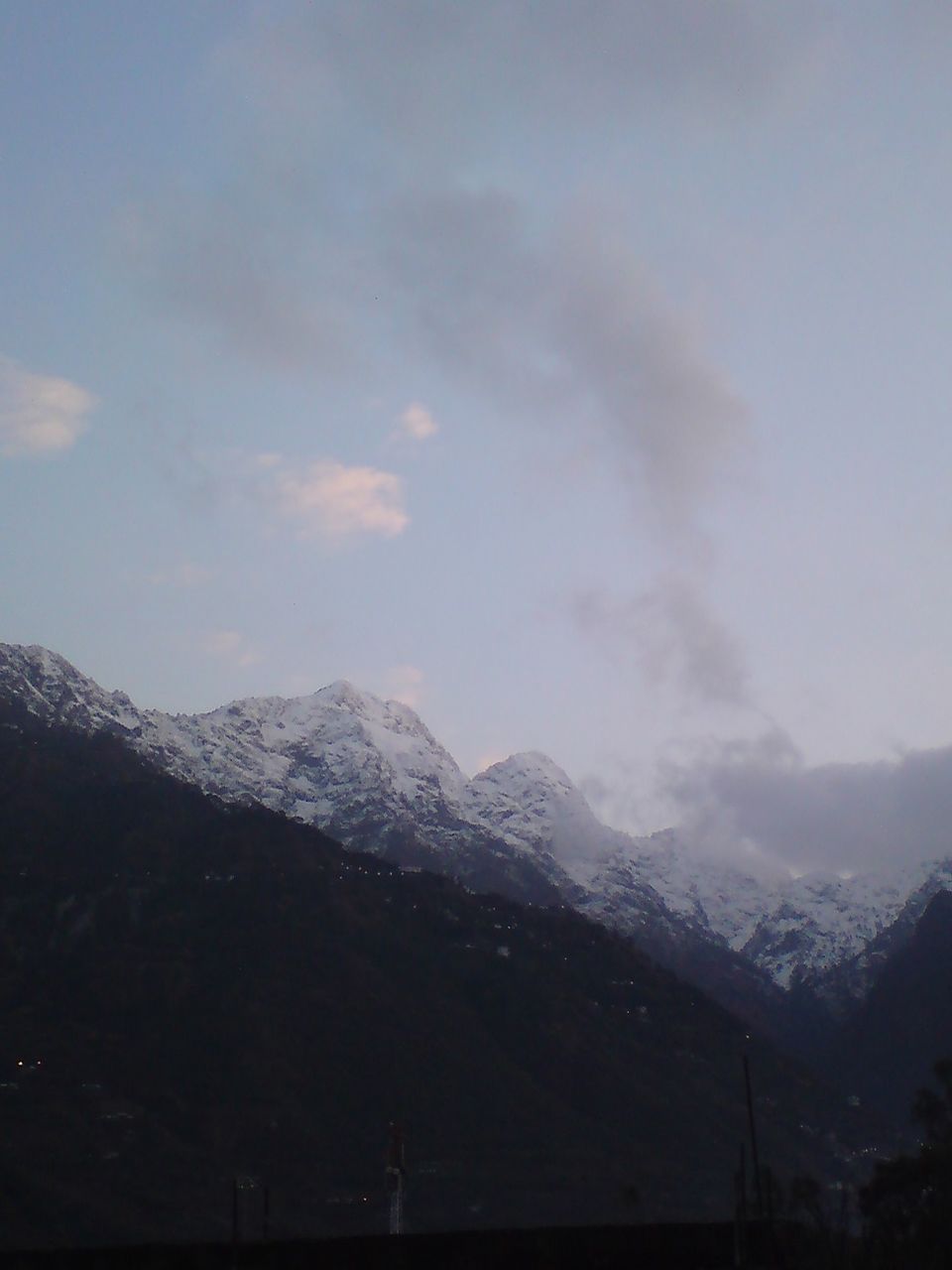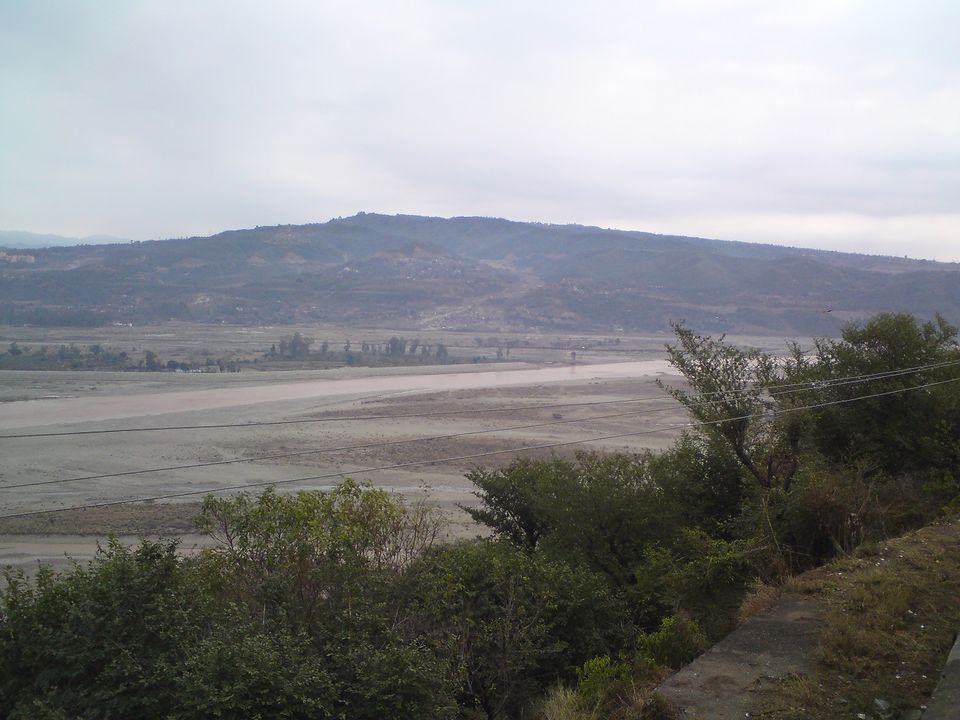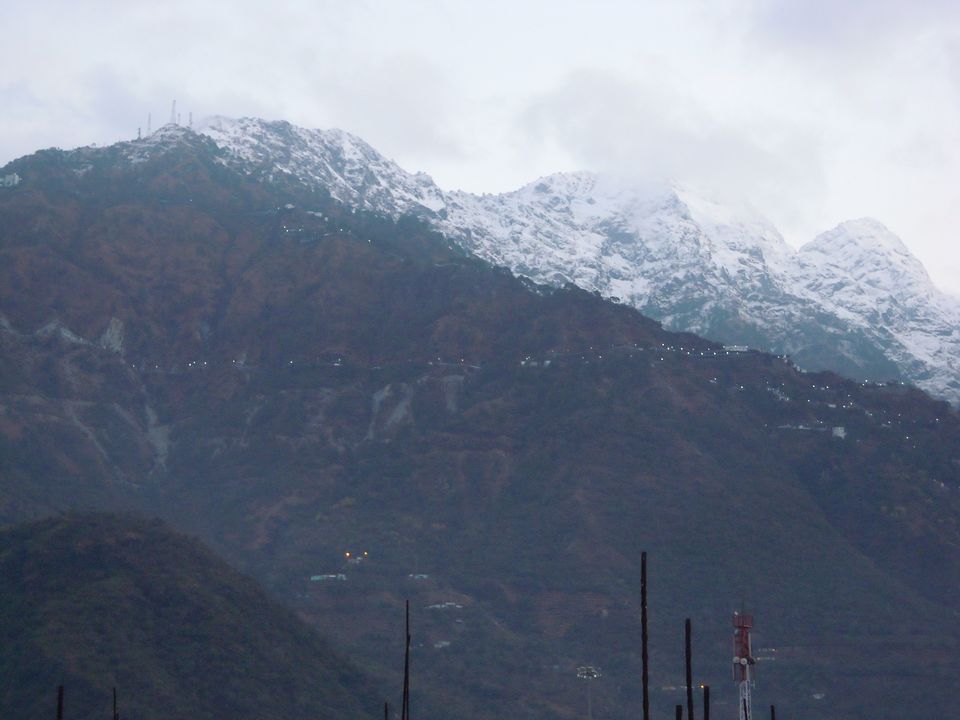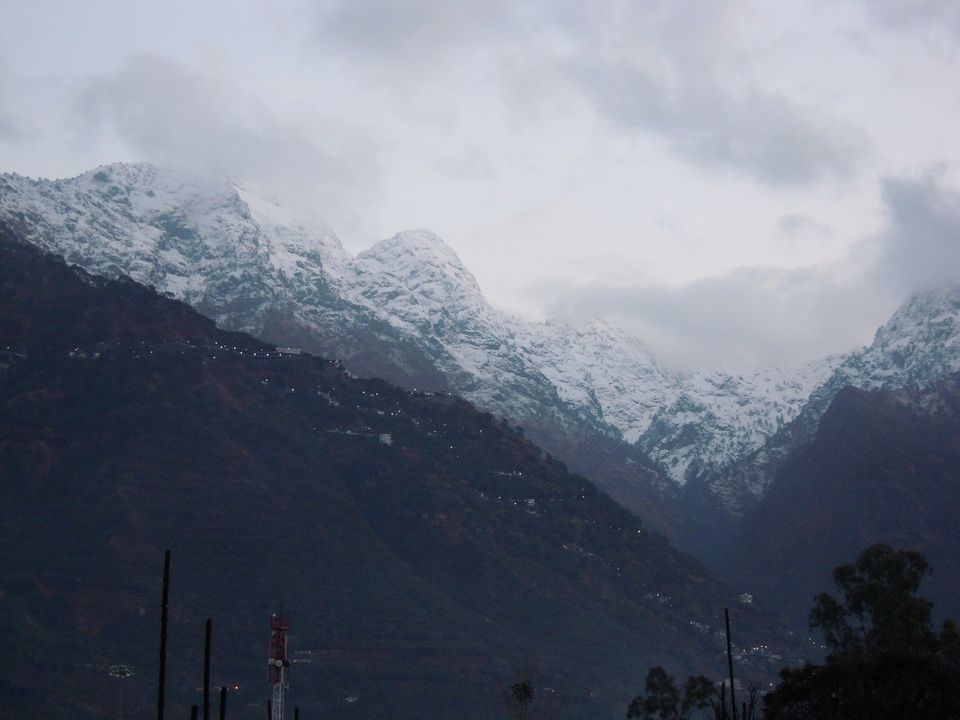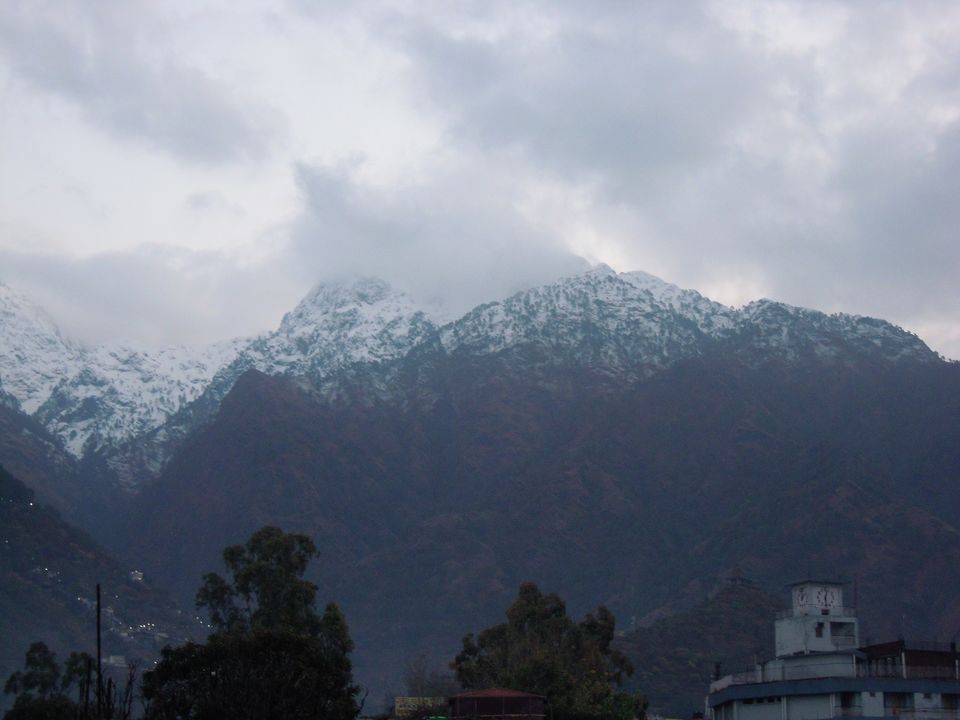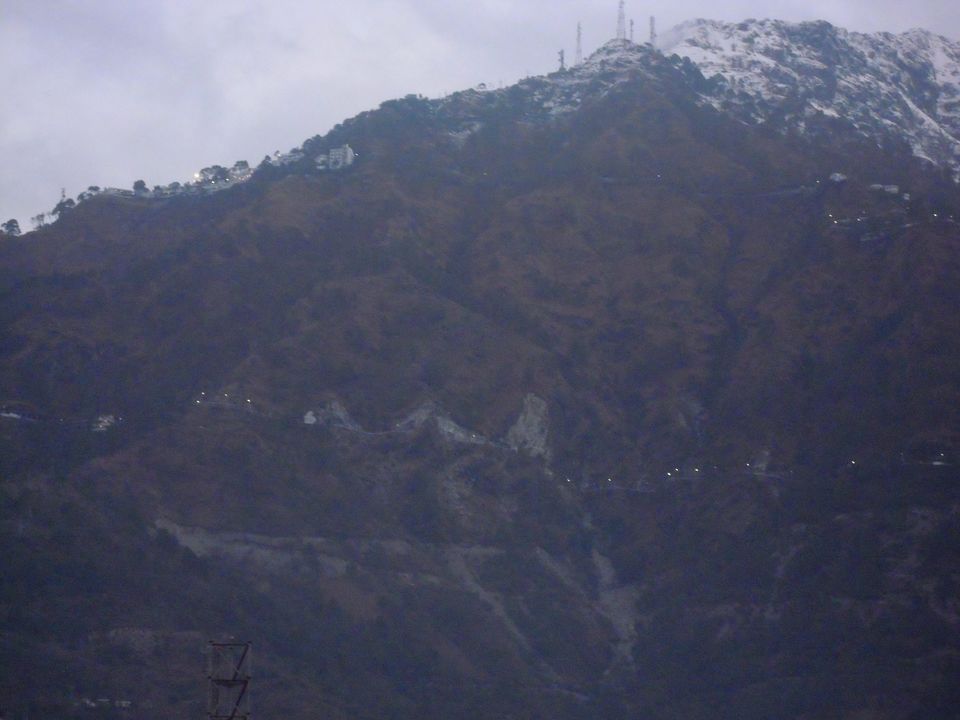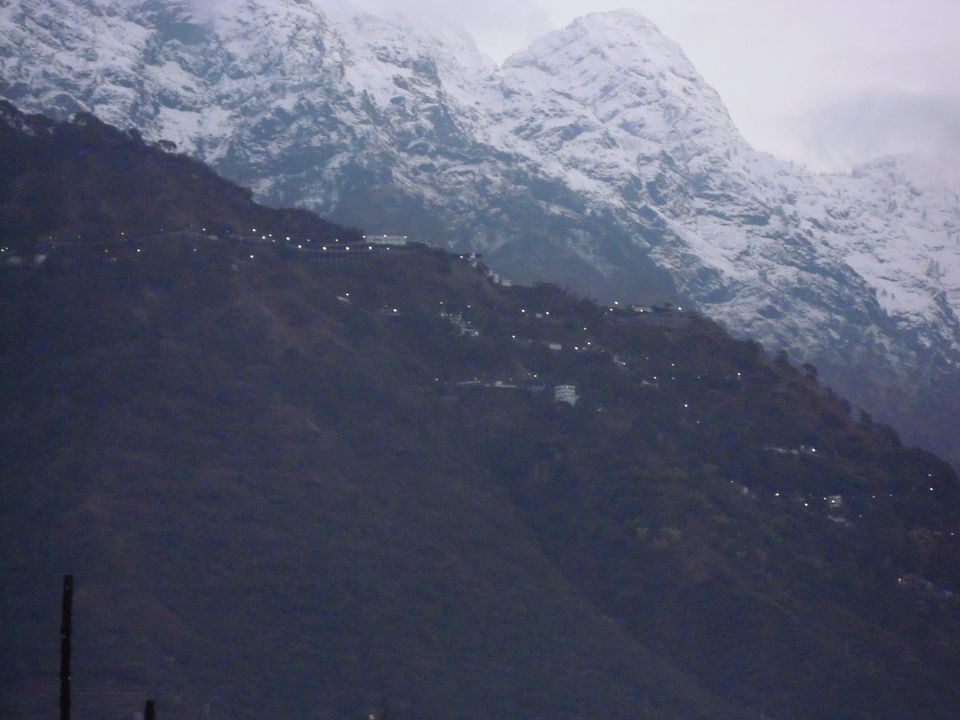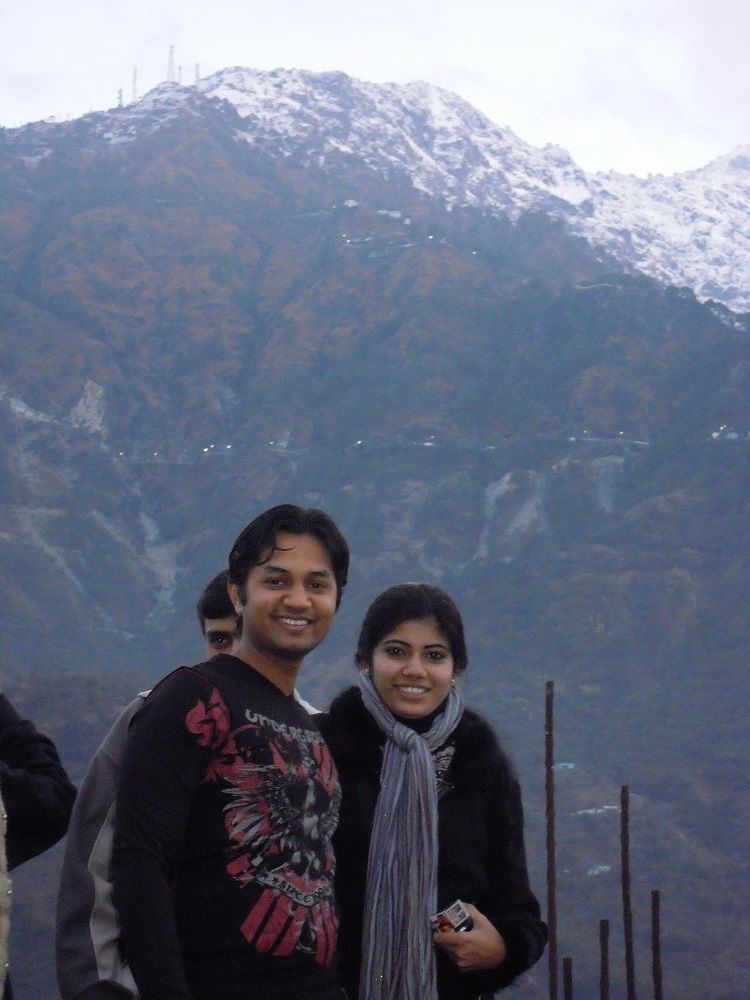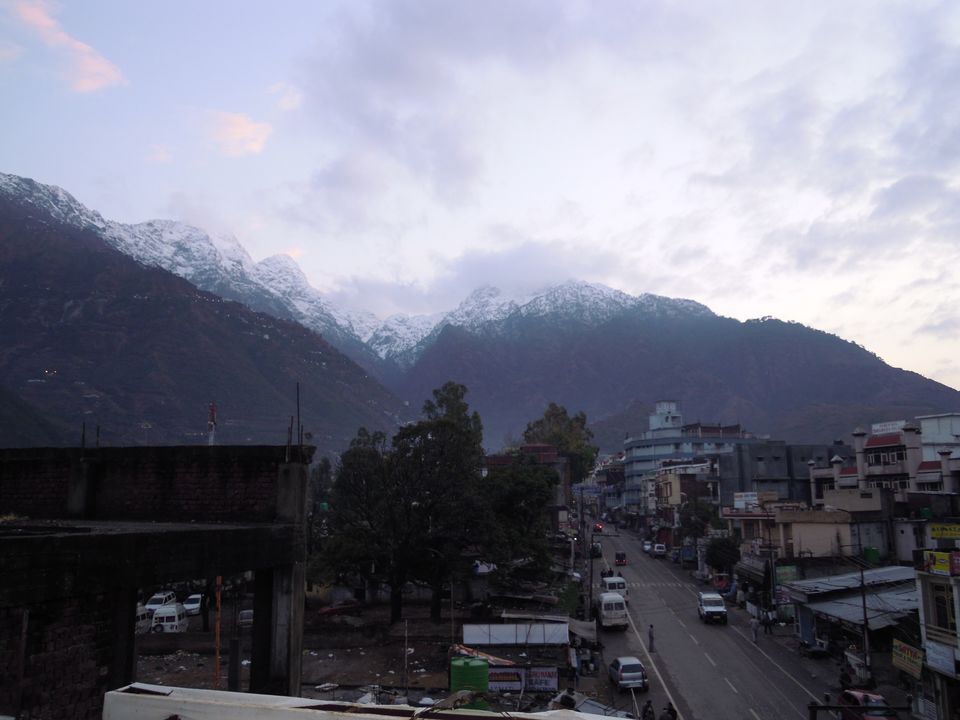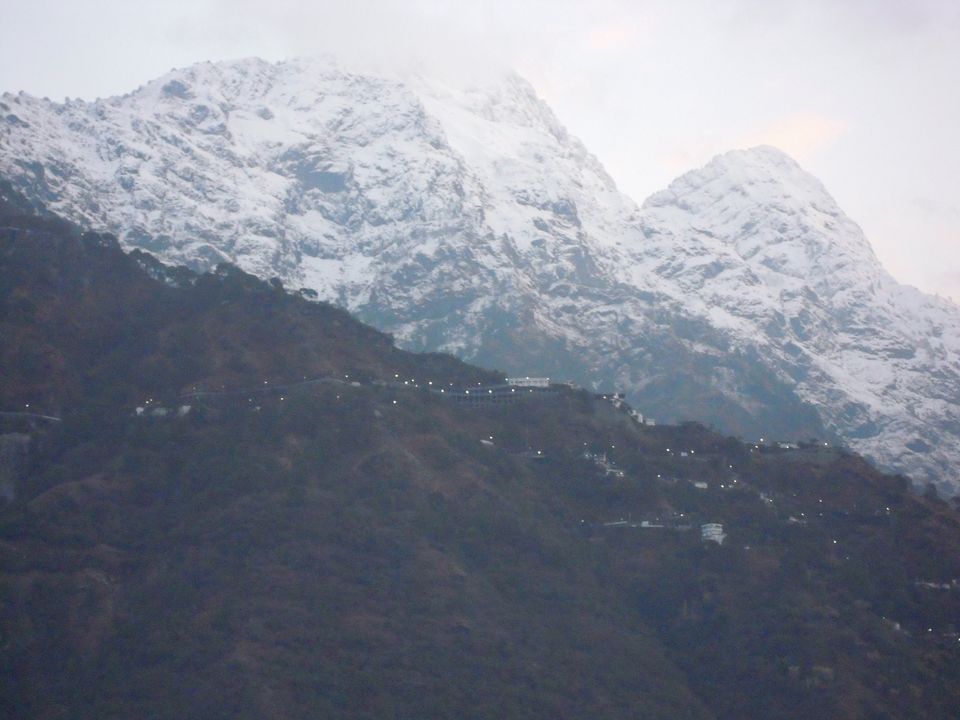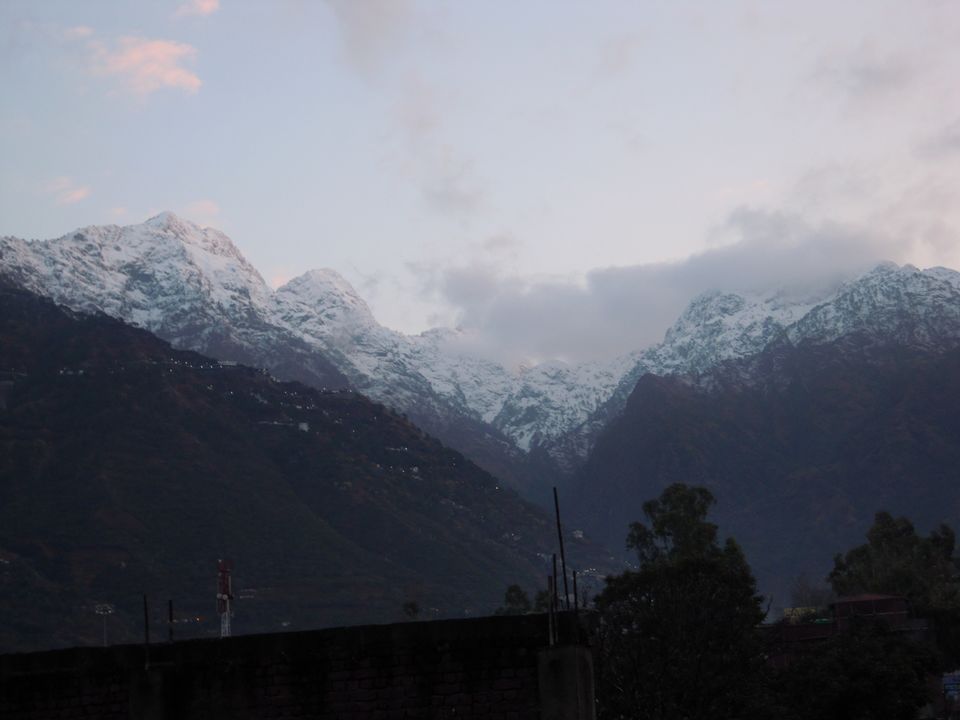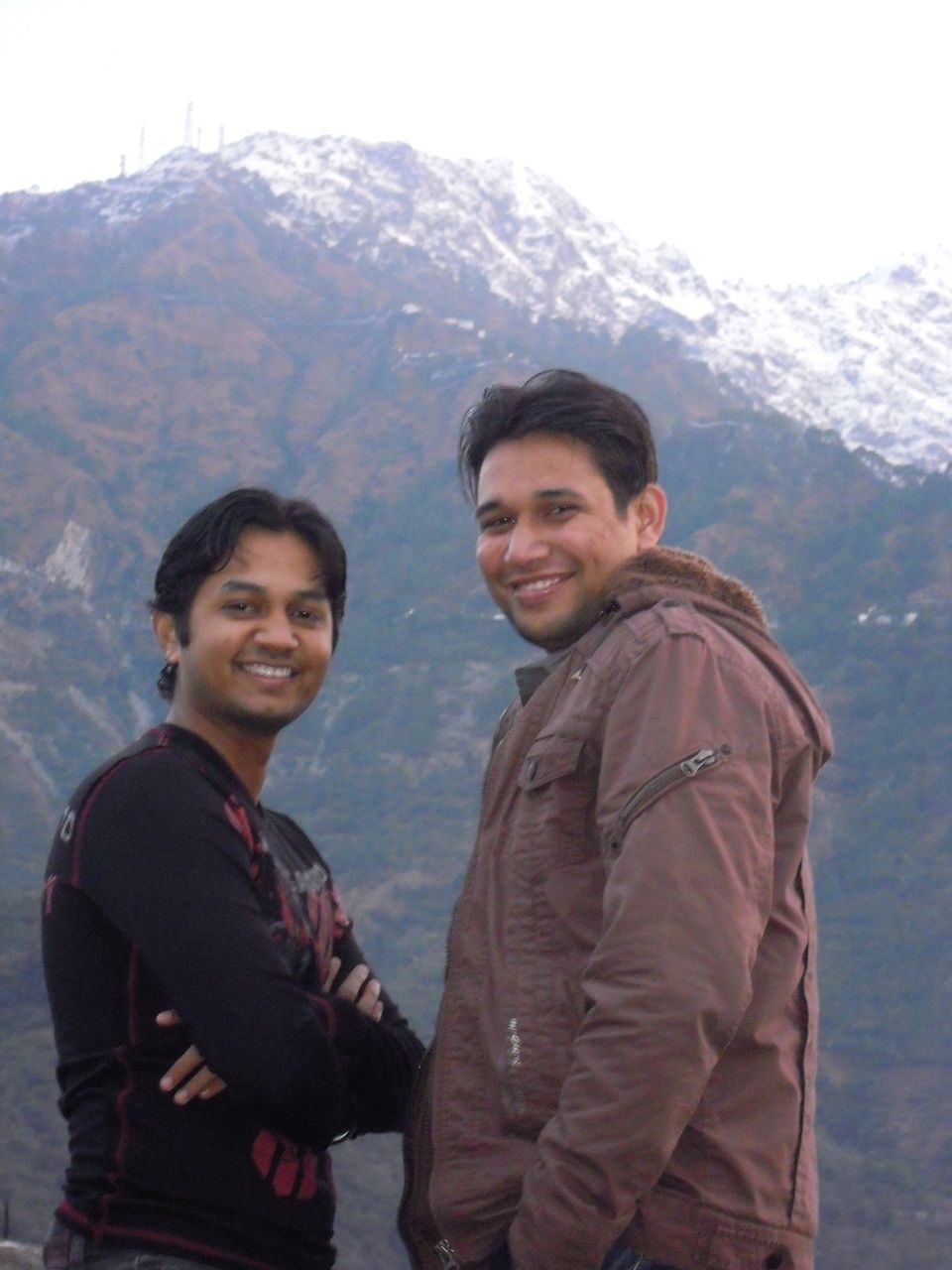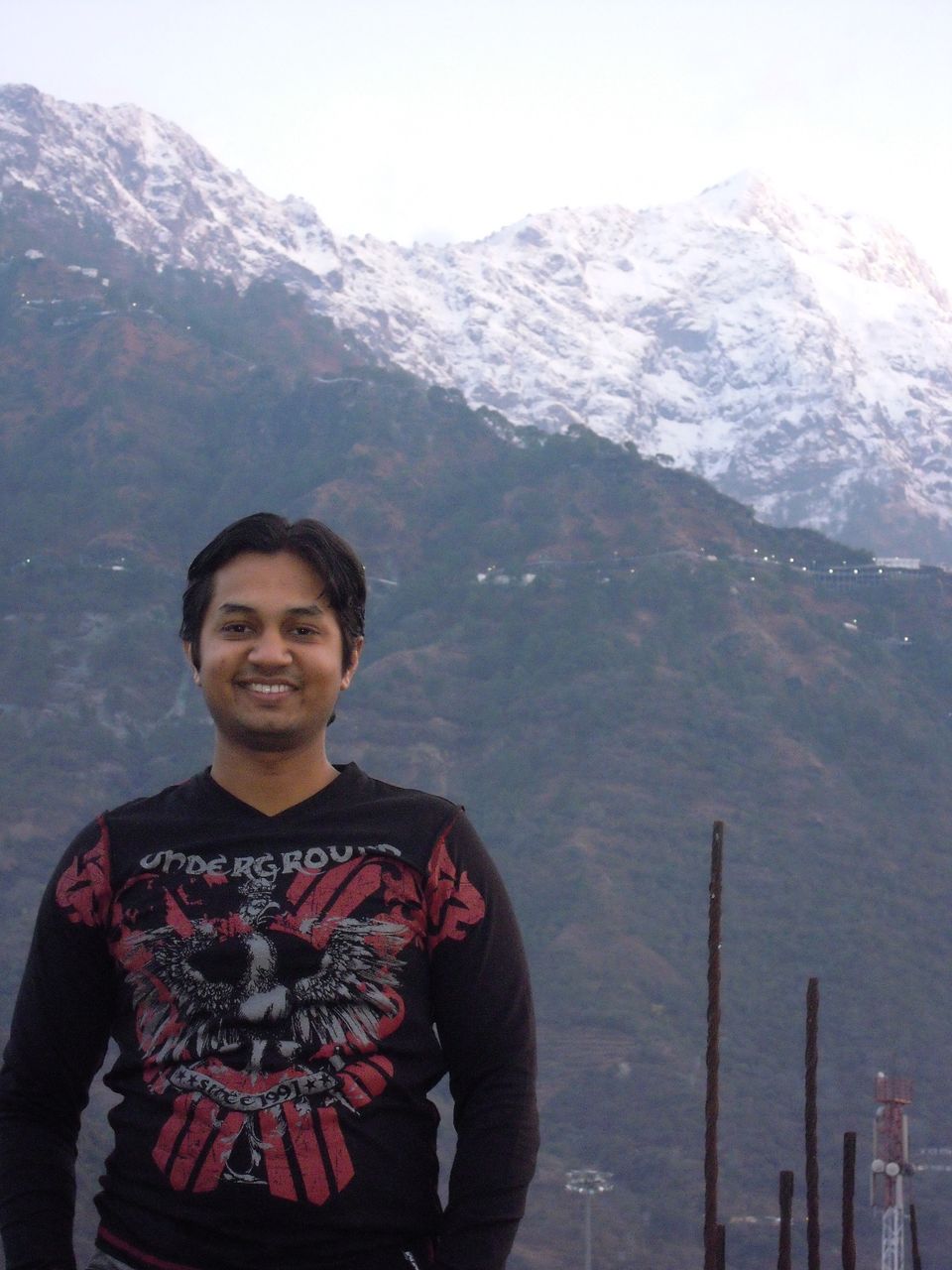 While you are on your way to the beautiful holy shrine you will have to pass through Ardhkuwari cave. The length of the cave is about 15 foot and it is very narrow that the people should have a very supple body to cross this cave. It is believed that the Goddess stayed here for nine months when Bhairon Nath was chasing her.
Also while on the way to the shrine one has to pass through original cave like opening. This cave like opening is very beautiful, however its closed most of the year. But to our fortune it was open. As this cave is closed most of the year two tunnels have also been built to facilitate a large number of devotees to visit.
After taking the blessings of the shrine we decided to visit the Bhairon Nath temple.
However the way to this temple was quite like an adventure as there was so much snow that
we were slipping on the stairs which leads to this temple. Overall you can say it was an adventures soothing experience. -:)
Unfortunately taking pictures were not allowed inside the temples because of security reasons. However we didn't missed the chance of taking pictures of the beautiful sceneries that the journey offered before reaching the temples.
After taking blessings at both the temples we returned to the base of the mountain. We started our journey towards the holy shrine in the morning at 5.And we returned to the base in the evening.
We returned to Katra with our sore legs and everyones walking style was
disturbed.
The next day morning we got up and all got busy with the photo-shoot as our hotel offered beautiful views.
One of our friends was so much spellbound that he visits this place every year.
What about us…..? Well we would love to but after exploring each and every splendid hidden place in India.
Next…………..stay tuned for our second part to "A trip to Northern India"
and check out a beautiful palace in Jammu, now turned in a museum.
Till then stay in touch Cupids.
Let us know your suggestions and comments if any. We would love to read them and reply.
Love:
Dipika
&
DevD.