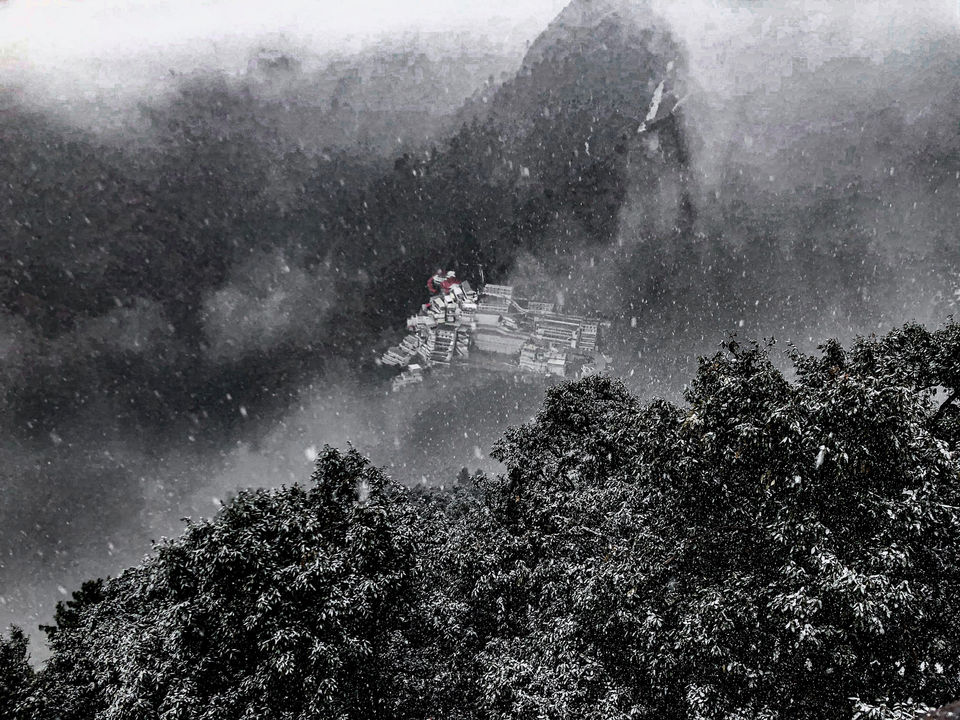 4th January,2020
We started our journey from Lucknow via train to Jammu Tawi(Begampura Express).
There are 4-5 more trains u can opt. for accordingly
5th January,2020
We preferred evening journey and reached Jammu Tawi in the morning around 11:00am
We tooked a bus from Jammu to Katra, we reached there in 1hrs 30min following with the one stoppage.
KEYNOTE: Katra is 46kms from Jammu. You have various options to pick like TRAIN, BUSES & TAXIS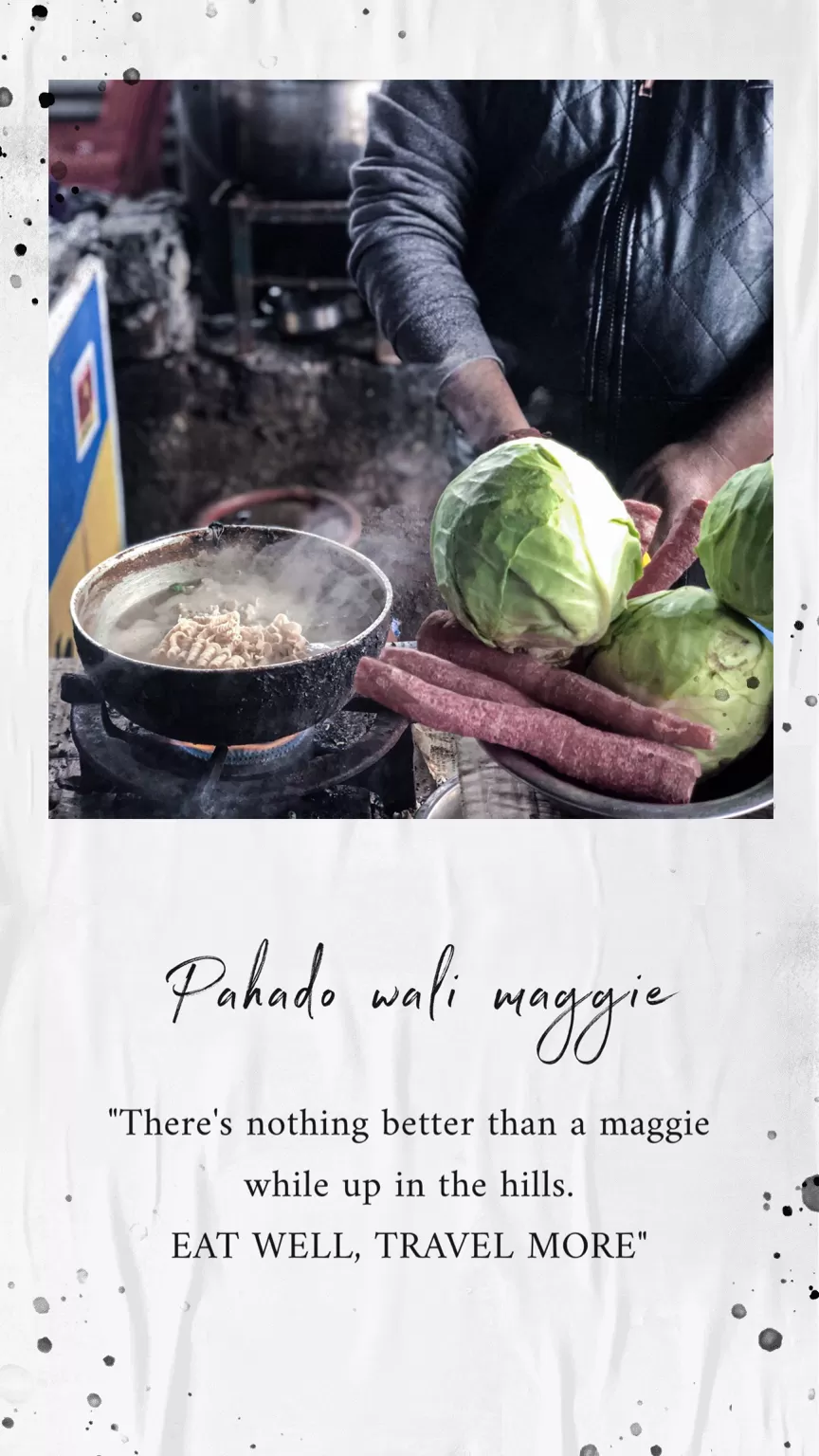 We checked into our hotel (pre booked) relaxed for a while and went out for shopping on the streets of katra. Got my hands on souvenirs for my friends & relatives. We further decided to chill this evening and start our yatra next morning.
6th January,2020
We started our yatra early morning 5:30am, first thing we got it done was our YATRA PARCHI which is free of cost. No one is allowed to proceed beyond BANGANGA CHECK POST without the yatra parchi.
We reached Banganga check post by 5:50am approx. and started our trek chanting "JAI MATA DI".
KEYNOTE: Katra to Bhawan is 12kms & Bhawan to Bhairon Temple is 5kms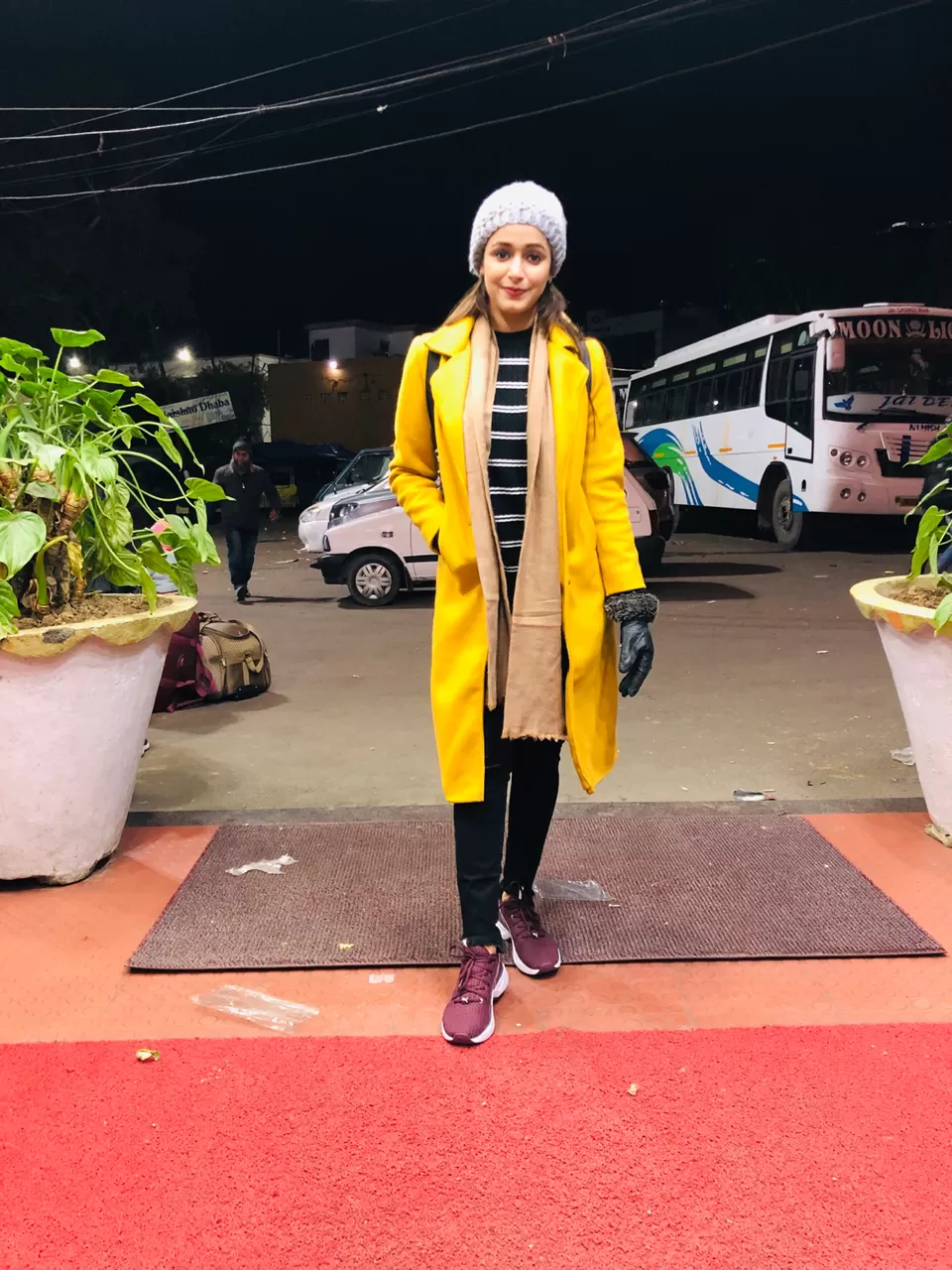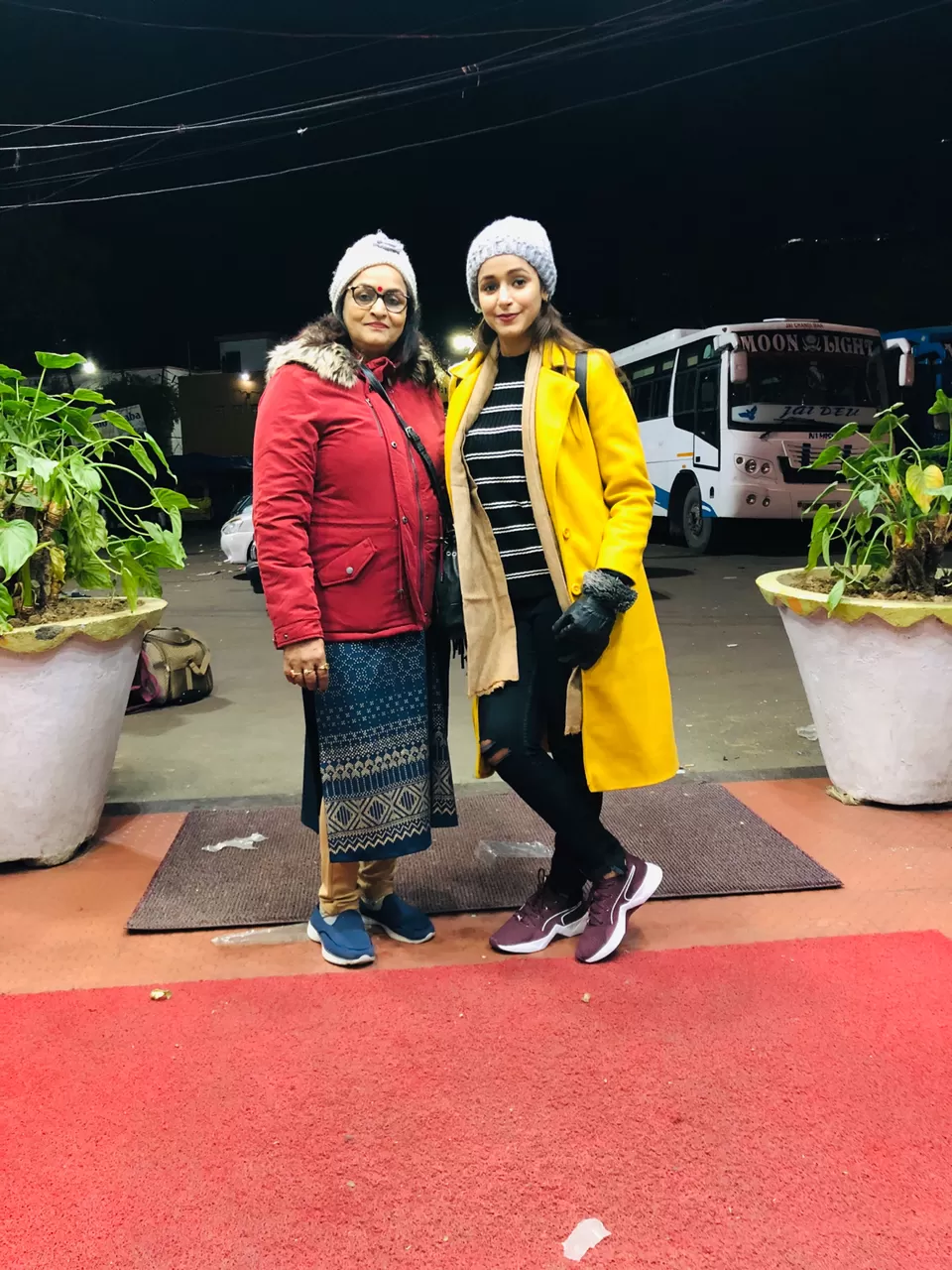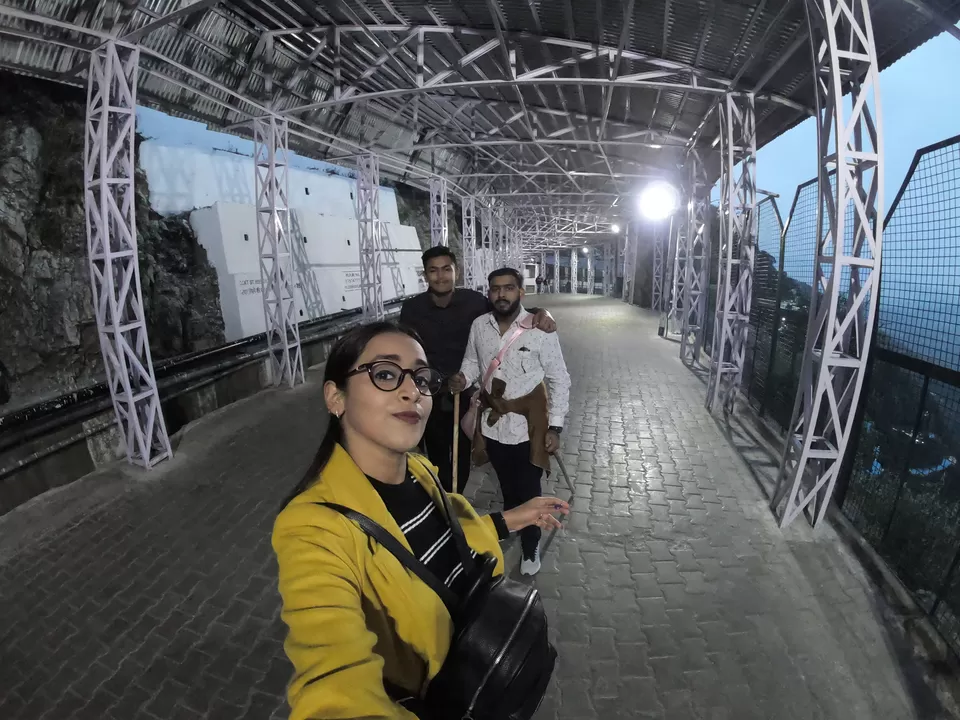 While trekking you'll get so much postivity and the energy. Its a pure bliss to trek by own.
Yatra trek also offers pony, Palki & battery car (battery cars available only after the trek of 6kms)
Facilities offered by the SHRINE BOARD are Dispensary, Food Courts, P.C.O, Photo studios & shops.
We reached Bhawan by 8:30am (we tooked 2.5hrs from banganga to bhawan usually people take much time to trek maximum I could say it take 4-5 hrs te reach)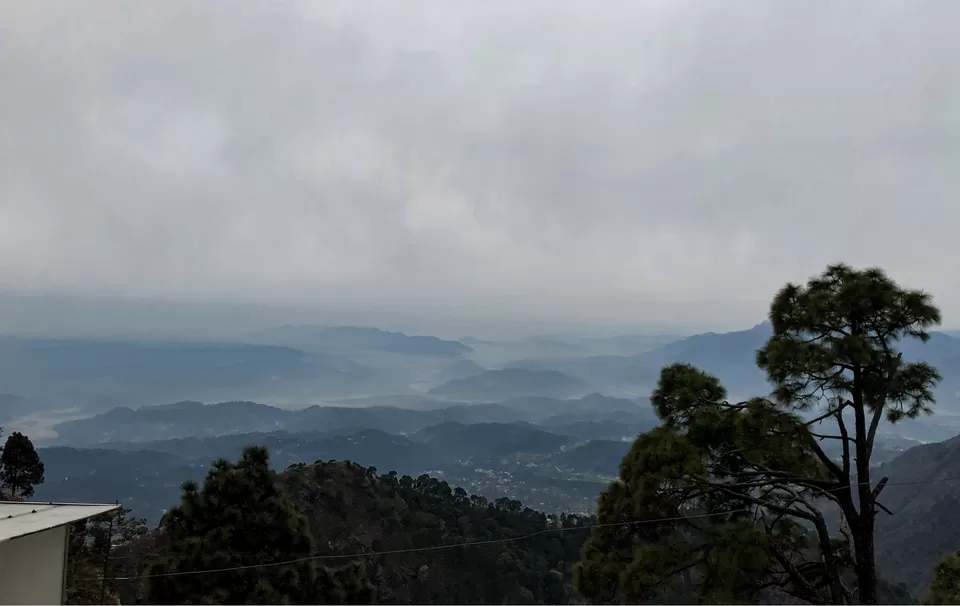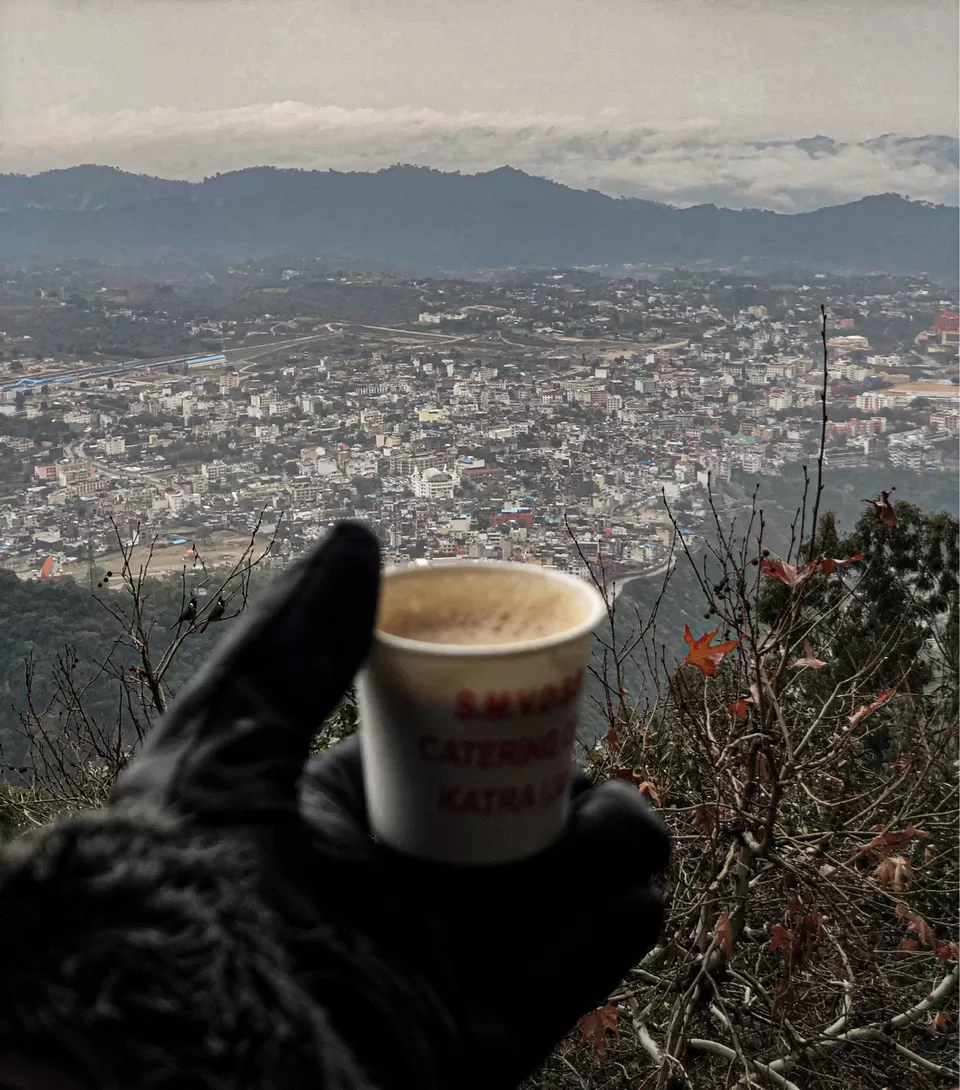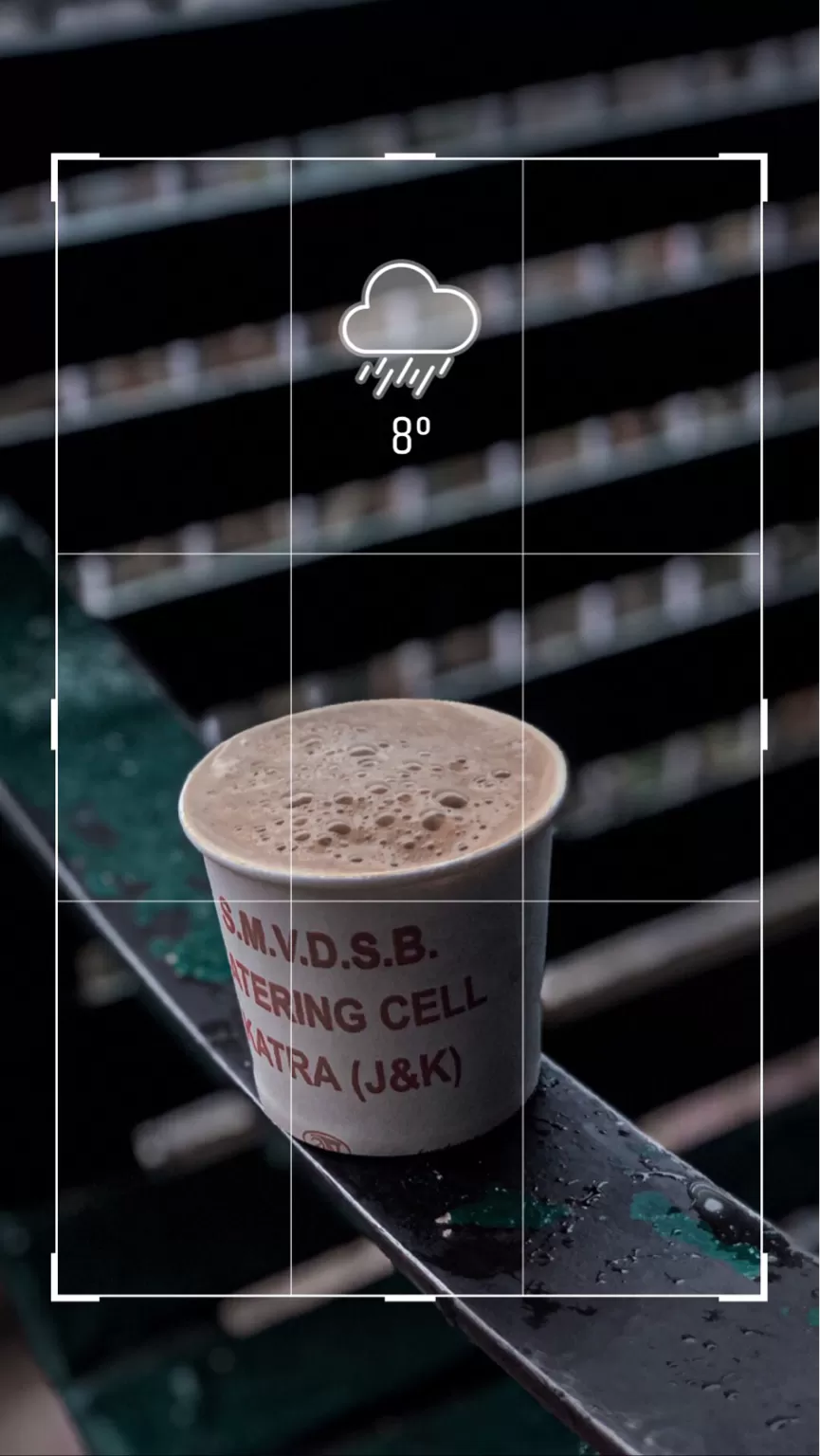 "VAISHNO DEVI"
The holy cave is the ultimate destination for the yatris "BHAWAN". Inside the cave the goddess has revealed herself in the form of holy pindies manifesting Mata in her THREE forms
MAHA KALI,
MAHA LAKSHMI &
MATA SARASWATI.
We can get a glimpse of Bhawan around 1.5kms before actually reaching there.
On arriving Bhawan, obtain the group number at the yatra slip check post to get into the ques for darshan. Proceed for darshan when the group number is announced. While
We deposited our belongings in the lockers and went for darshan. We deposited our coconuts inside the main hall against a token, proceeded to the holy cave & chanted silently because chanting of slogans of praises inside the cave is not allowed as it disturbs the other pilgrims.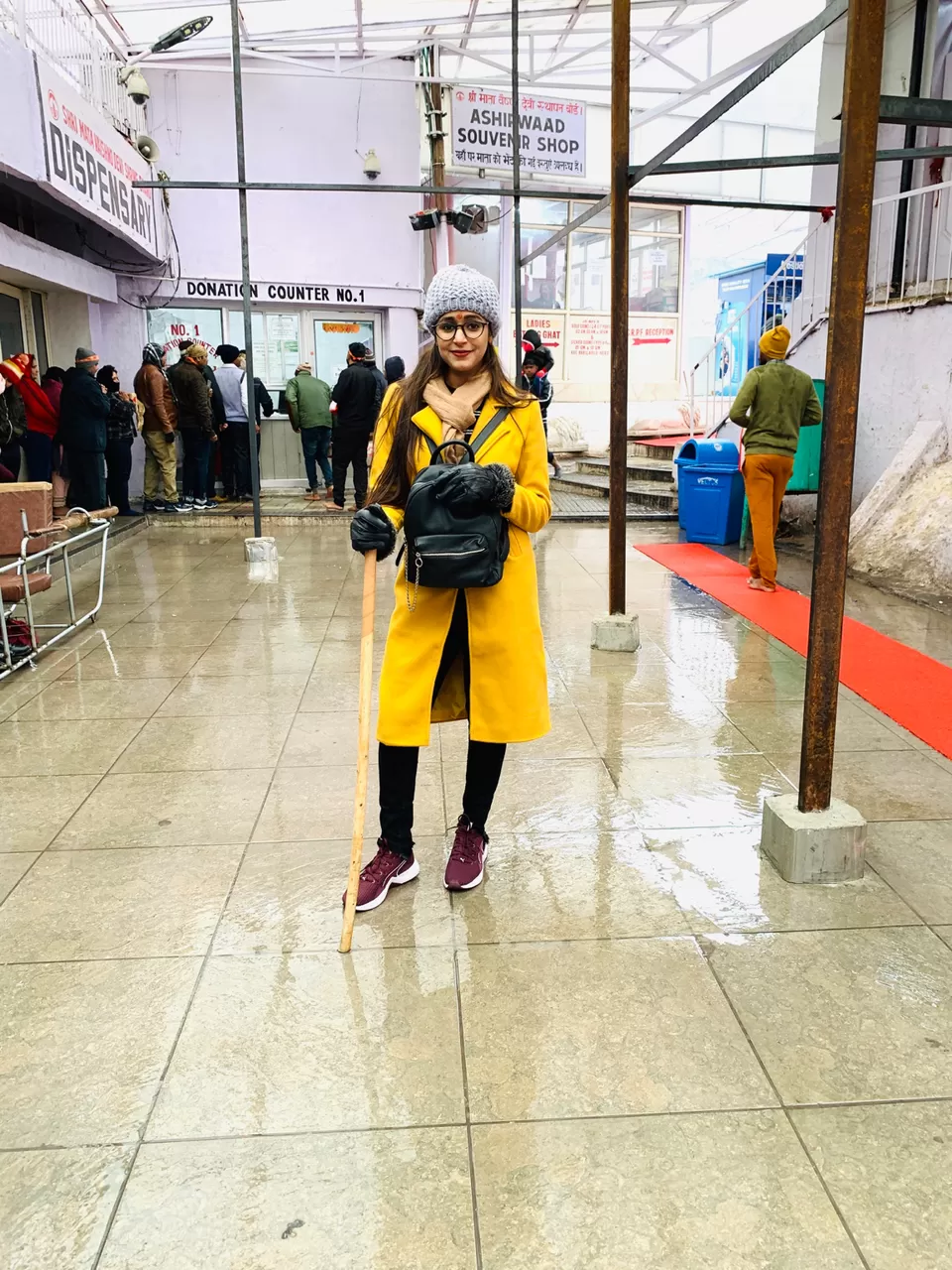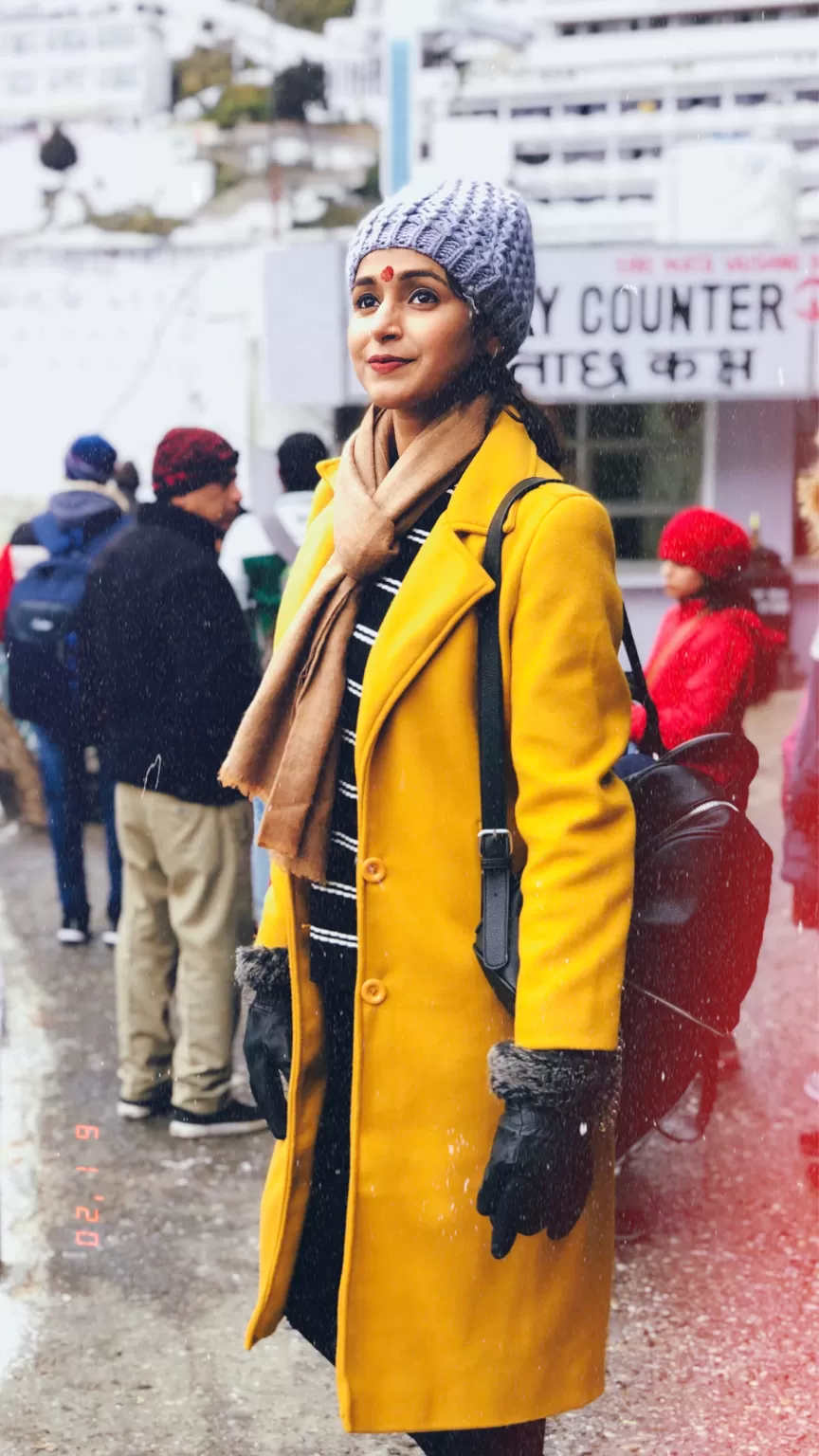 We visit vaishno devi every year, we start our year with the blessings of MATA VAISHNO DEVI. I always wanted to witness VAISHNO DEVI in snowfall atleast once in my lifetime and i got lucky this time.
This was the best part of my trip.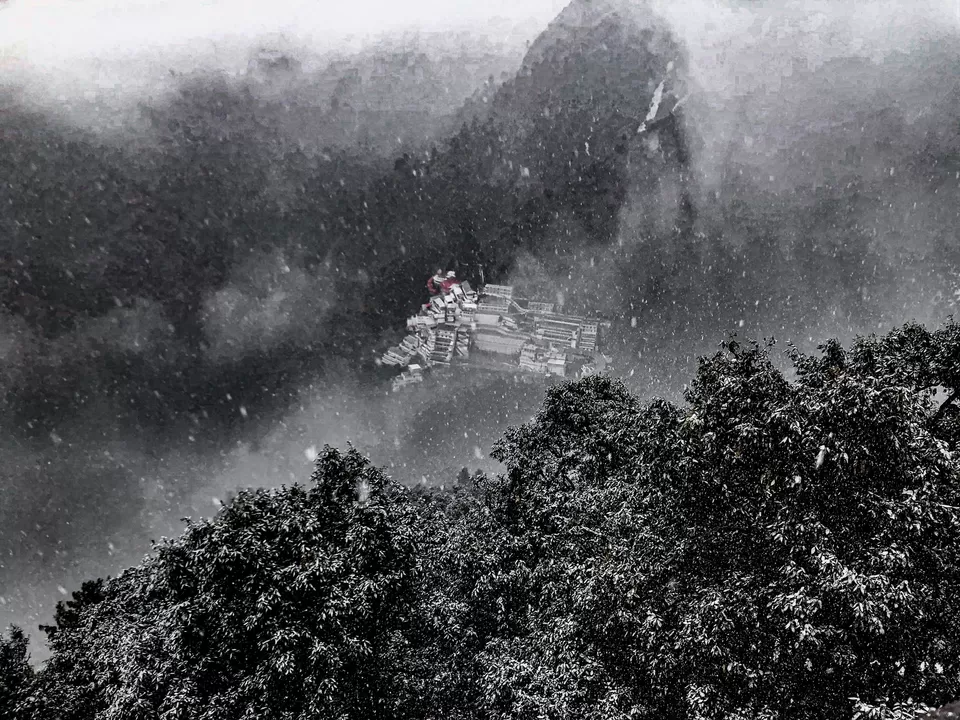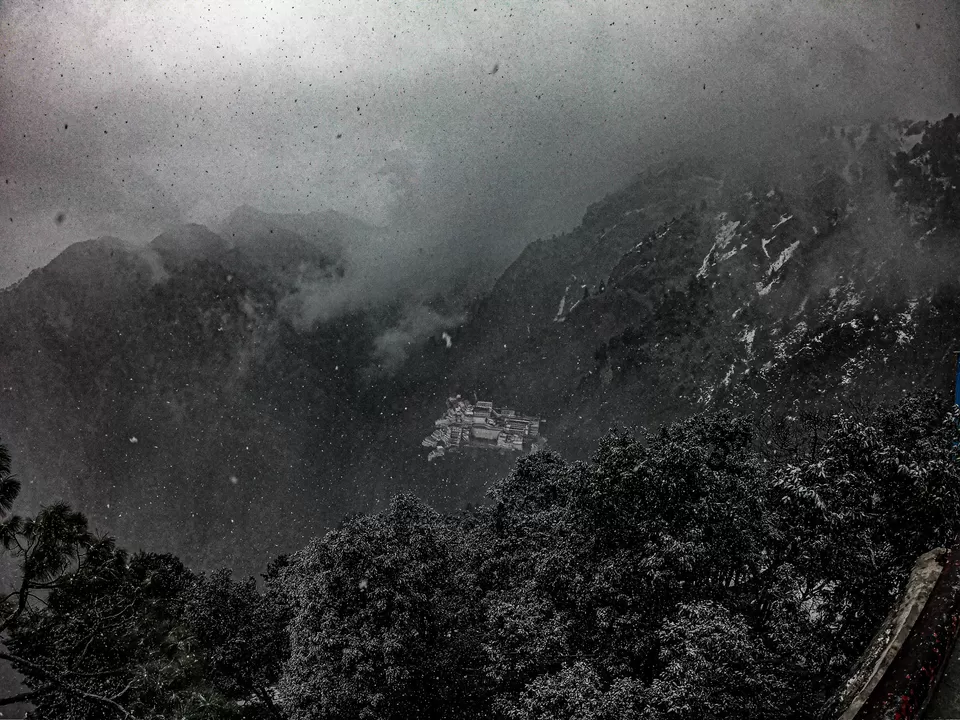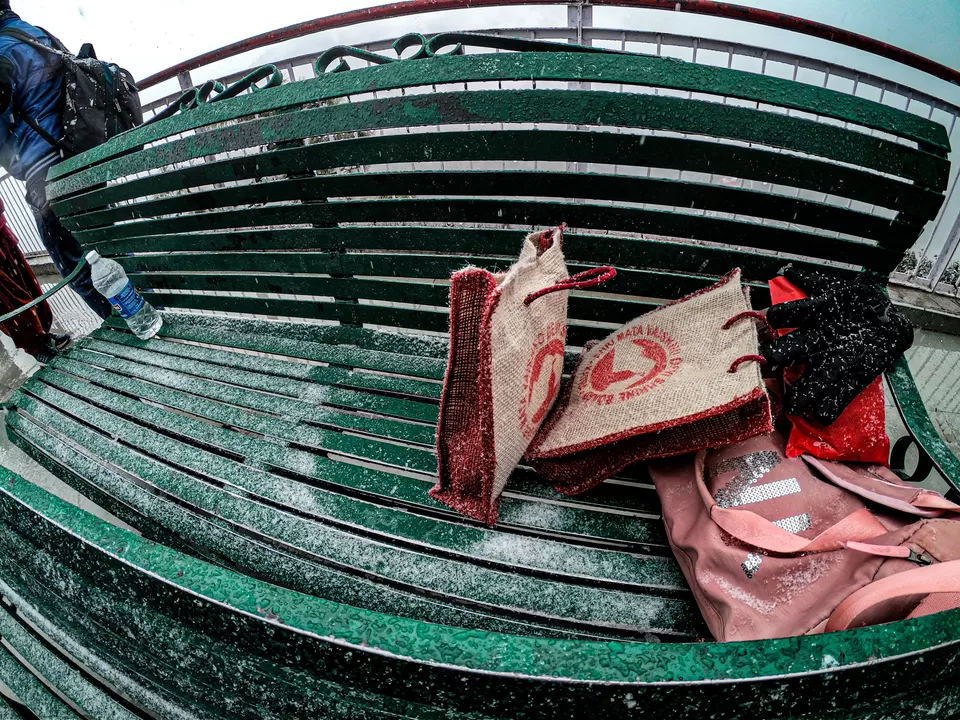 Moving forward towards Bhairon Temple, we preferred ropeway, one can either opt. 5kms of trekking.
Ropeway costs ₹100 per person TWO WAYS (BHAWAN - BHAIRON TEMPLE)
Via ropeway we reached bhairon temple in 5 minutes.
After the darshan we came back to Bhawan via ropeway and started our trek back to katra.
We reached back katra by 7:30pm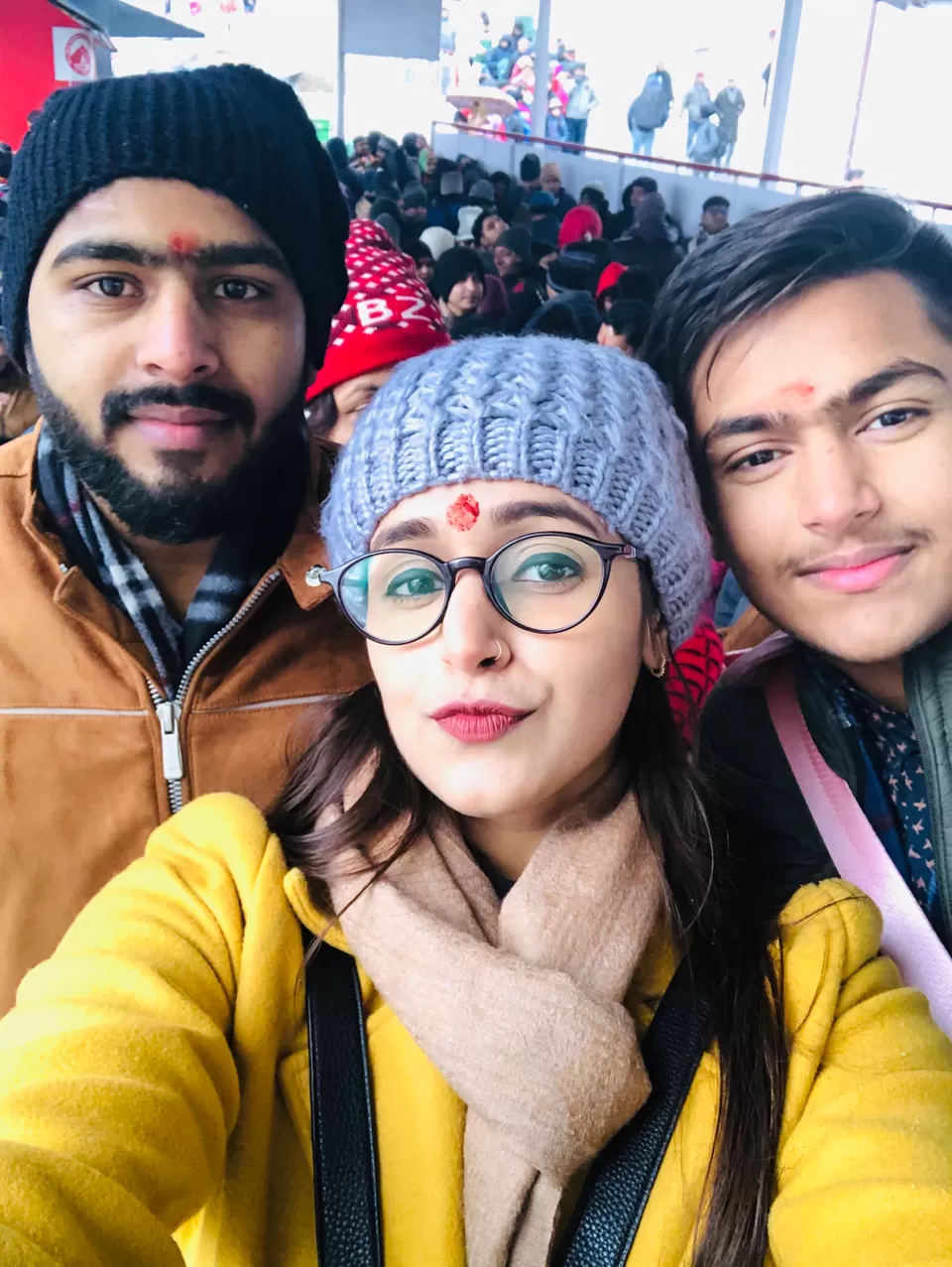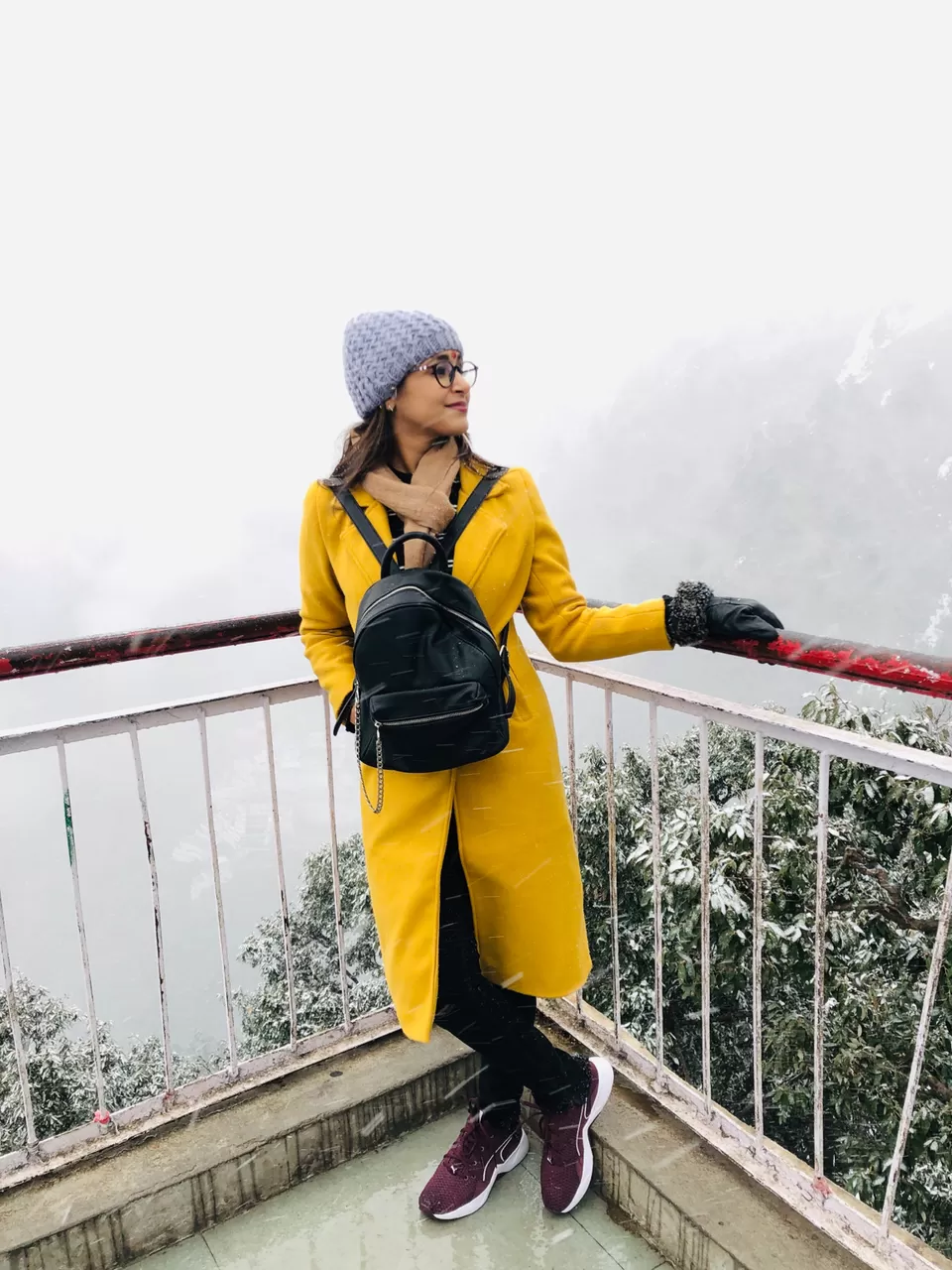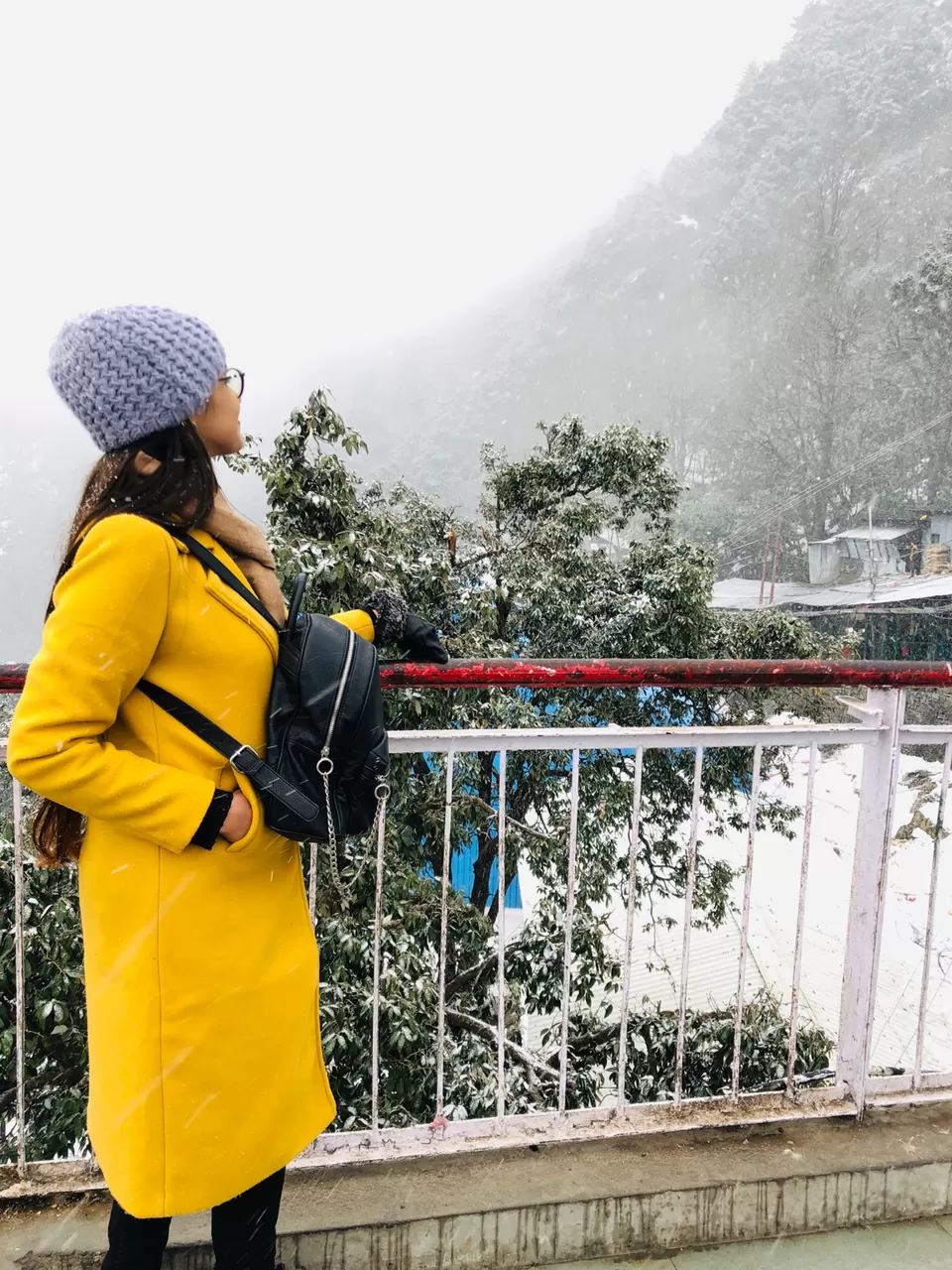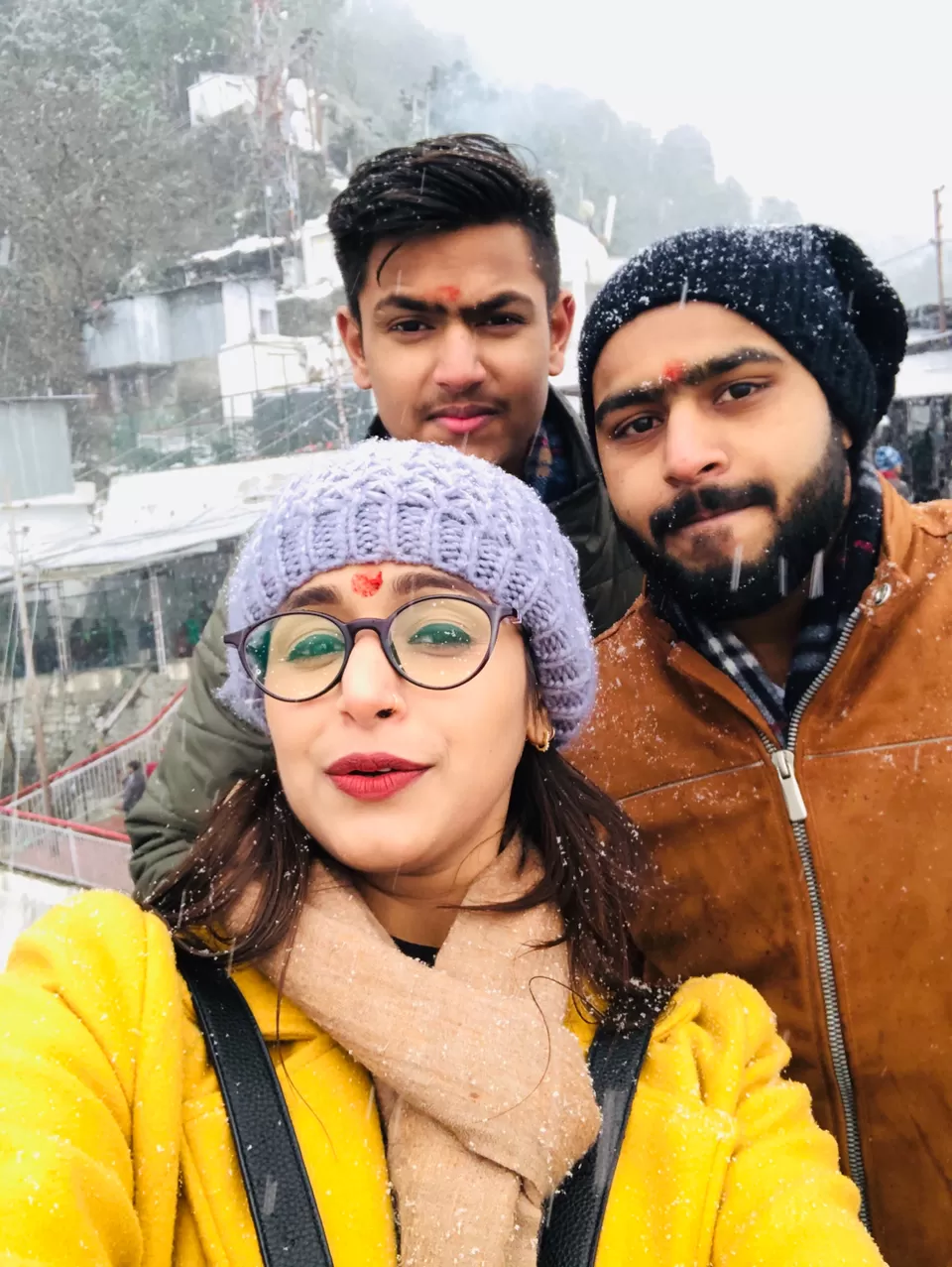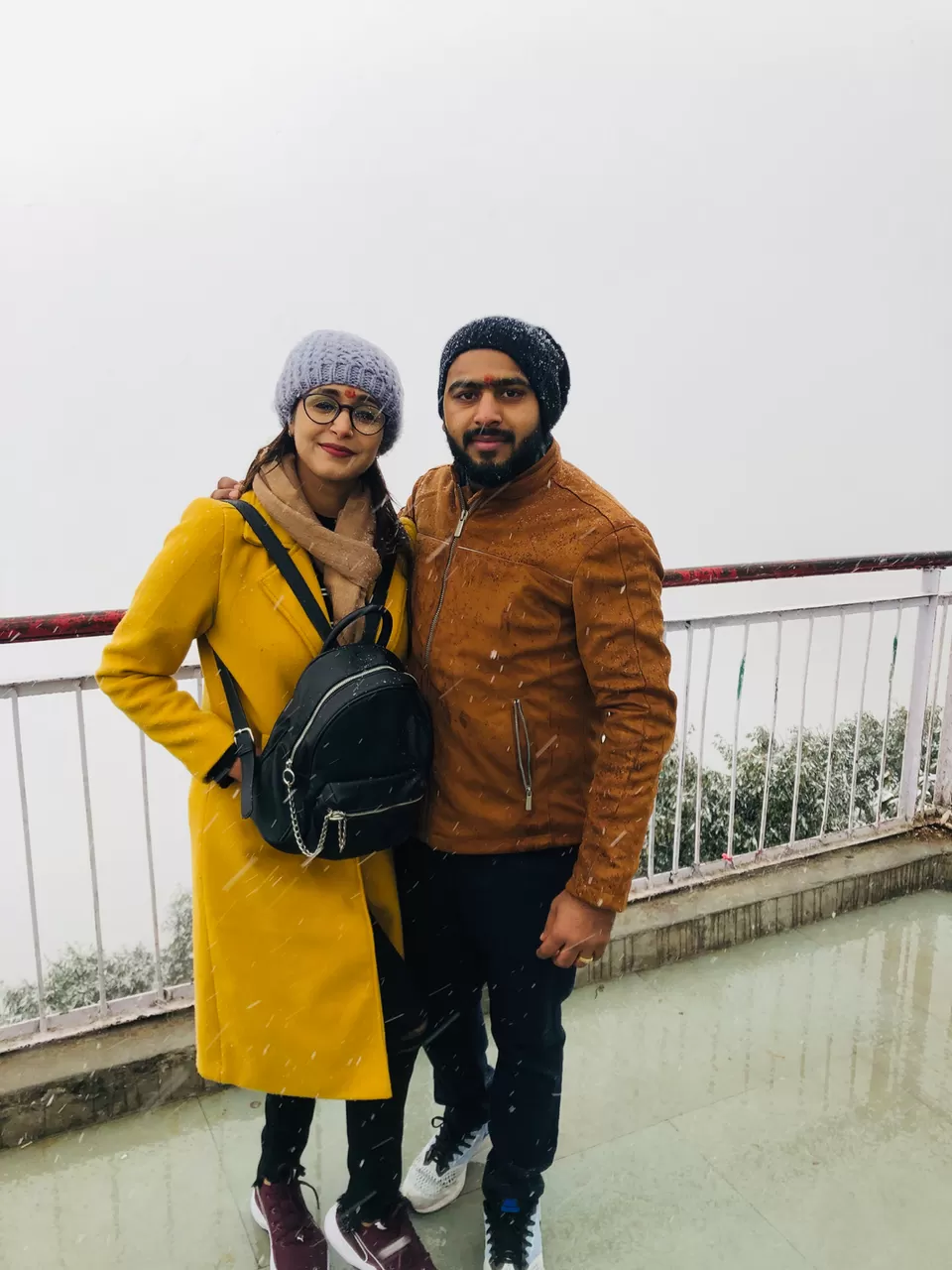 We were so happy with our darshan, we had an amazing blessed darshan.
7th January,2020
We booked 8 seater Tempo Traveller & headed towards our next destination AMRITSAR.
Our journey was of 260kms ( 5hrs 30min).
KEYNOTE: There are no direct flights or trains or buses available between katra to amritsar.
The convenient way to reach amritsar s taxi, or else you can go amritsar via jammu where you can get more options like Trains or Buses.
It was kinda road trip & i enjoyed with my family, spend quality time.
we were enjoying every bit of the valley & then entering punjab is unbelievable experience with that punjabi feel.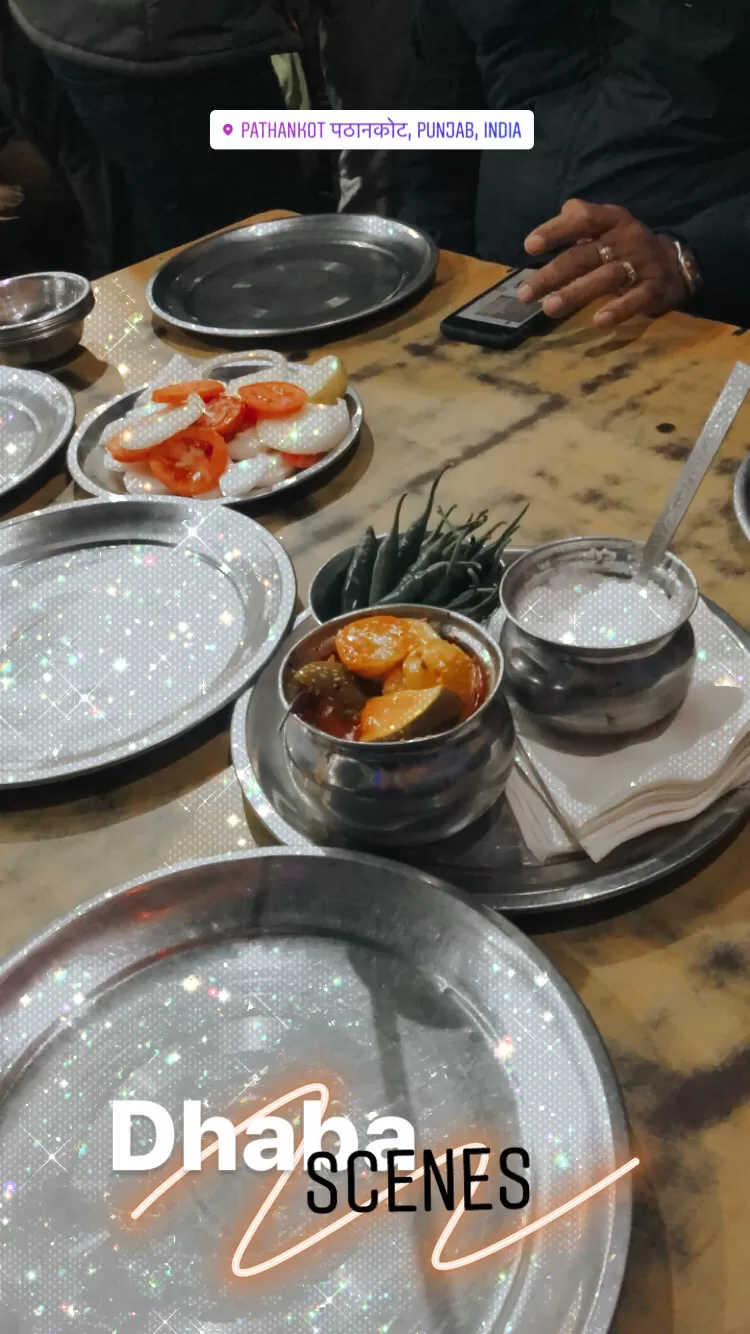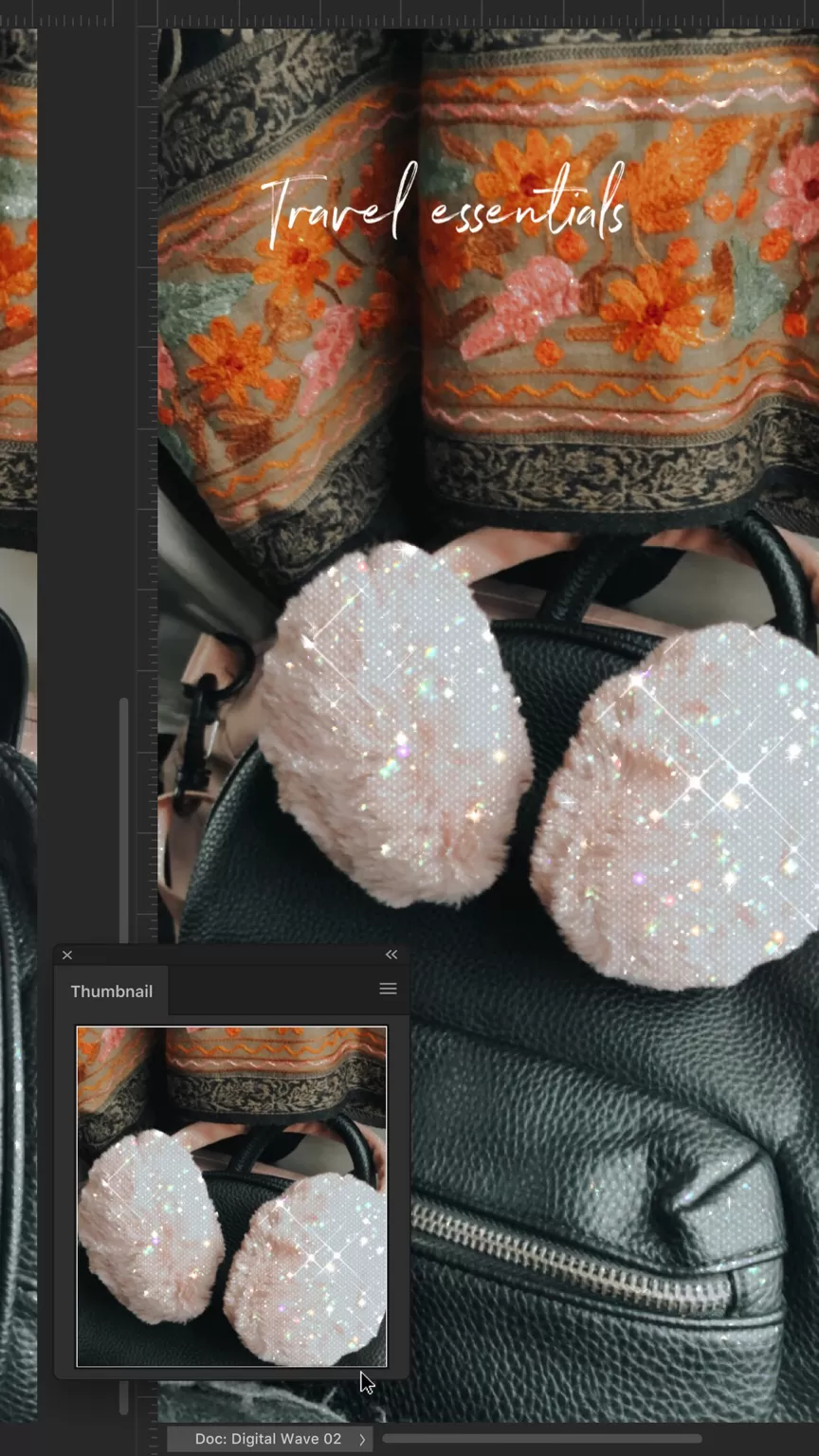 We reached amritsar by the evening.
we checked in to our hotel (pre booked),
got freshen up & went out to explore the beauty because we didn't have much time to explore amritsar.
AMRITSAR historically known as Ramdaspur & colloquially as Ambarsar, also has some nicknames like THE GOLDEN CITY, THE HOLY CITY, GURU KI NAGRI.
"THE GOLDEN TEMPLE"
Amritsar is home of HARMANDIR SAHIB, popularly known as "THE GOLDEN TEMPLE", the most visited gurudwaras.
It has 4 entrances which signify the openness of sikh culture.
The Golden Temple has recently been declared as the most visited place in the world.
The moment i entered, i was stunned with the serene. It was magical.
The Night View of Golden Temple is so dreamy to witness.
We qued for the darshan & had a blessfull darshan.
Harmandir Sahib is home to the world's largest kitchen (Langar).
We had our langar prasad. trust me the best meal you can ask for.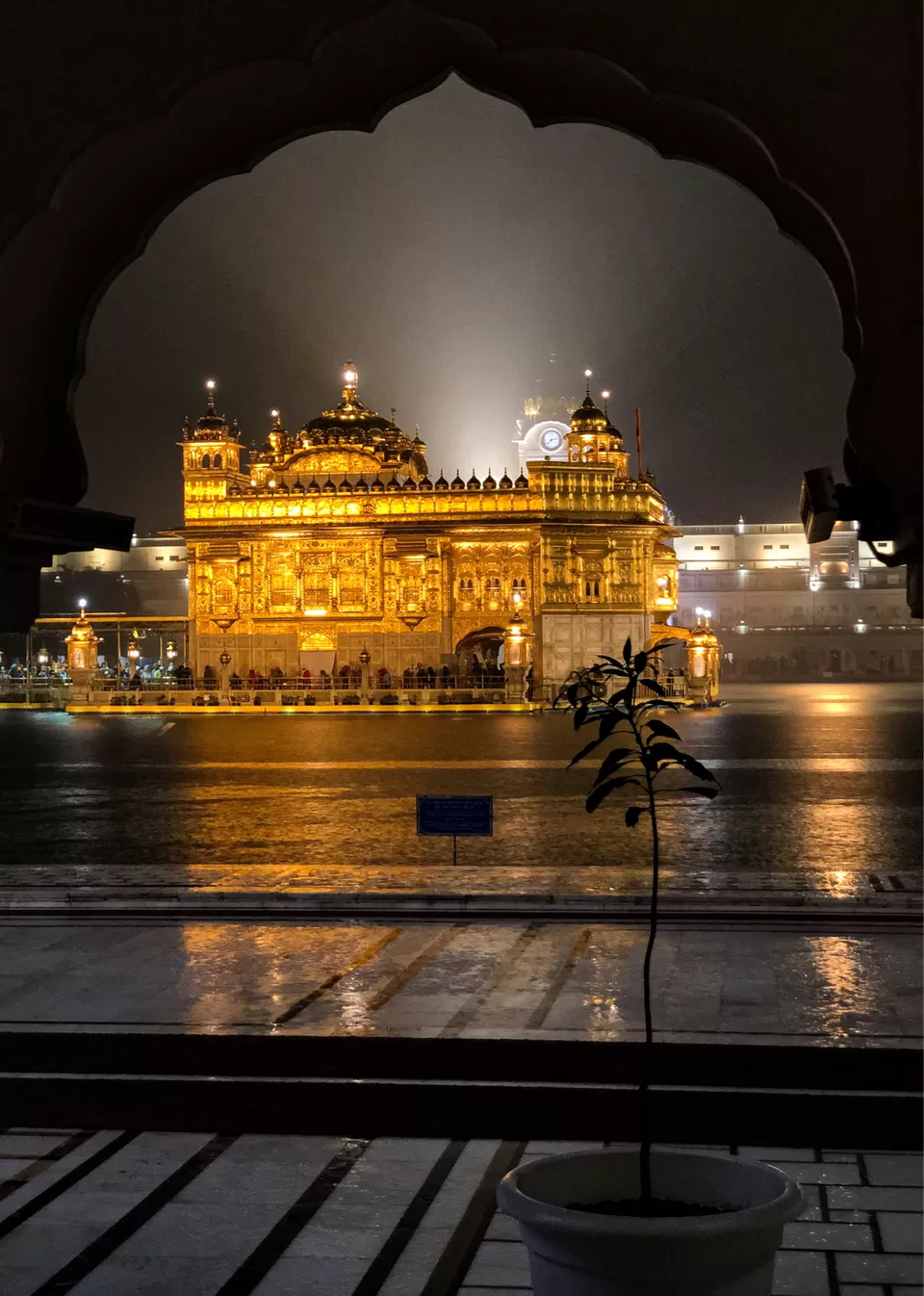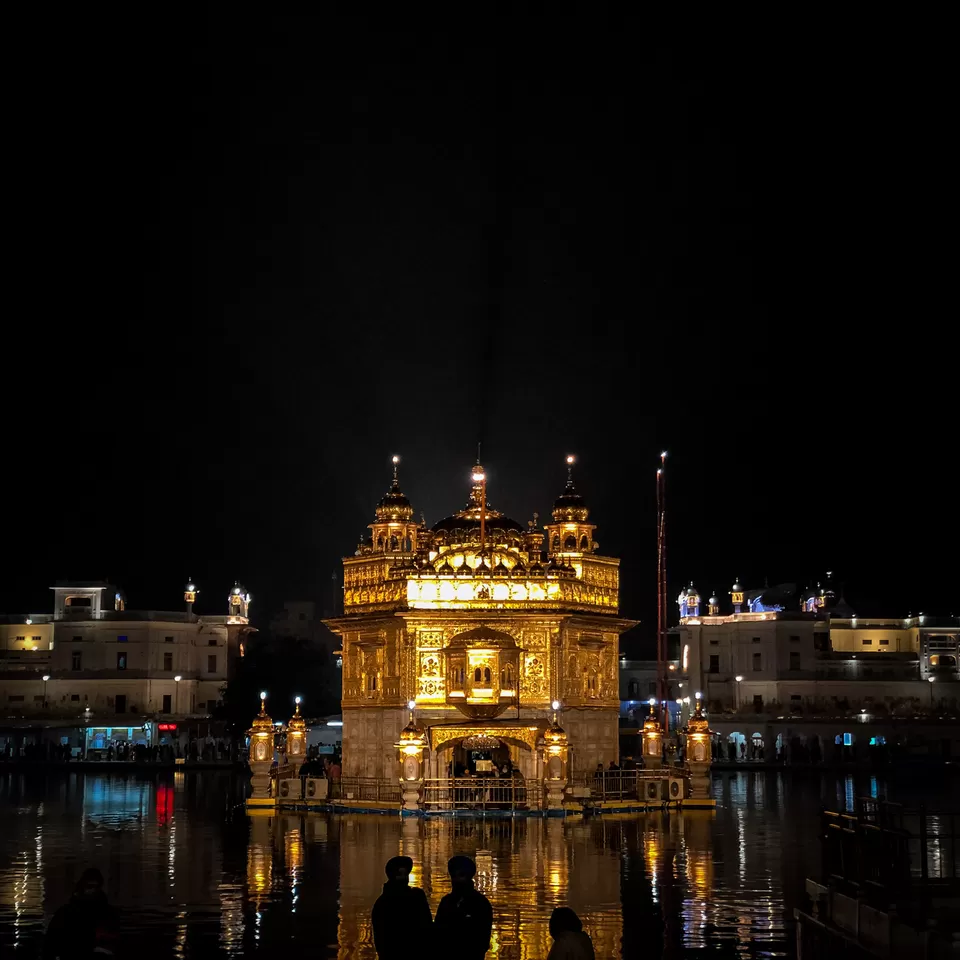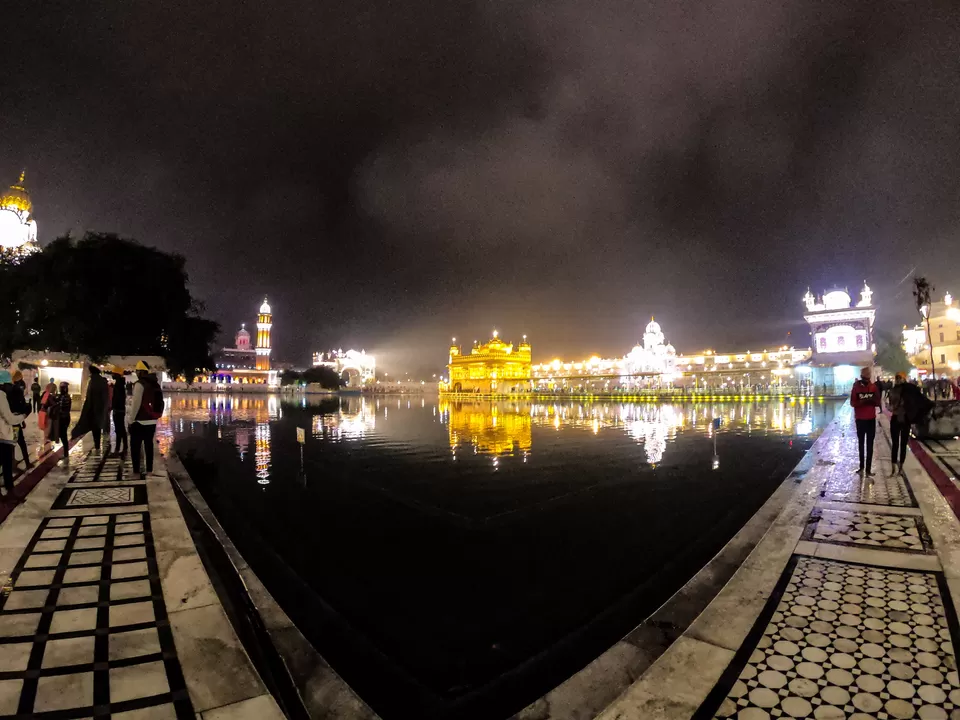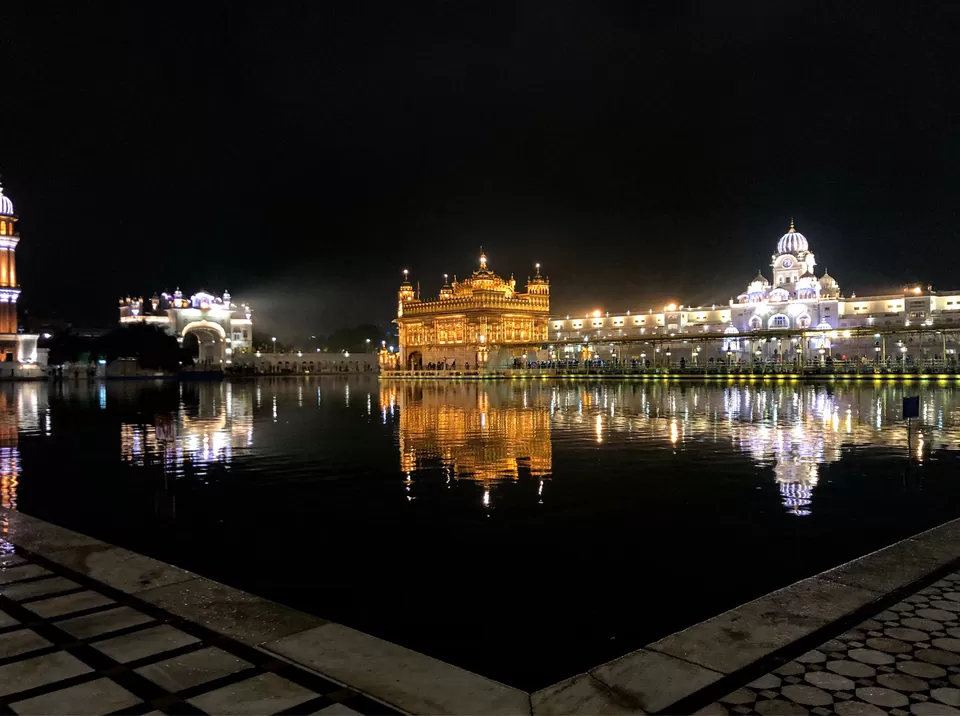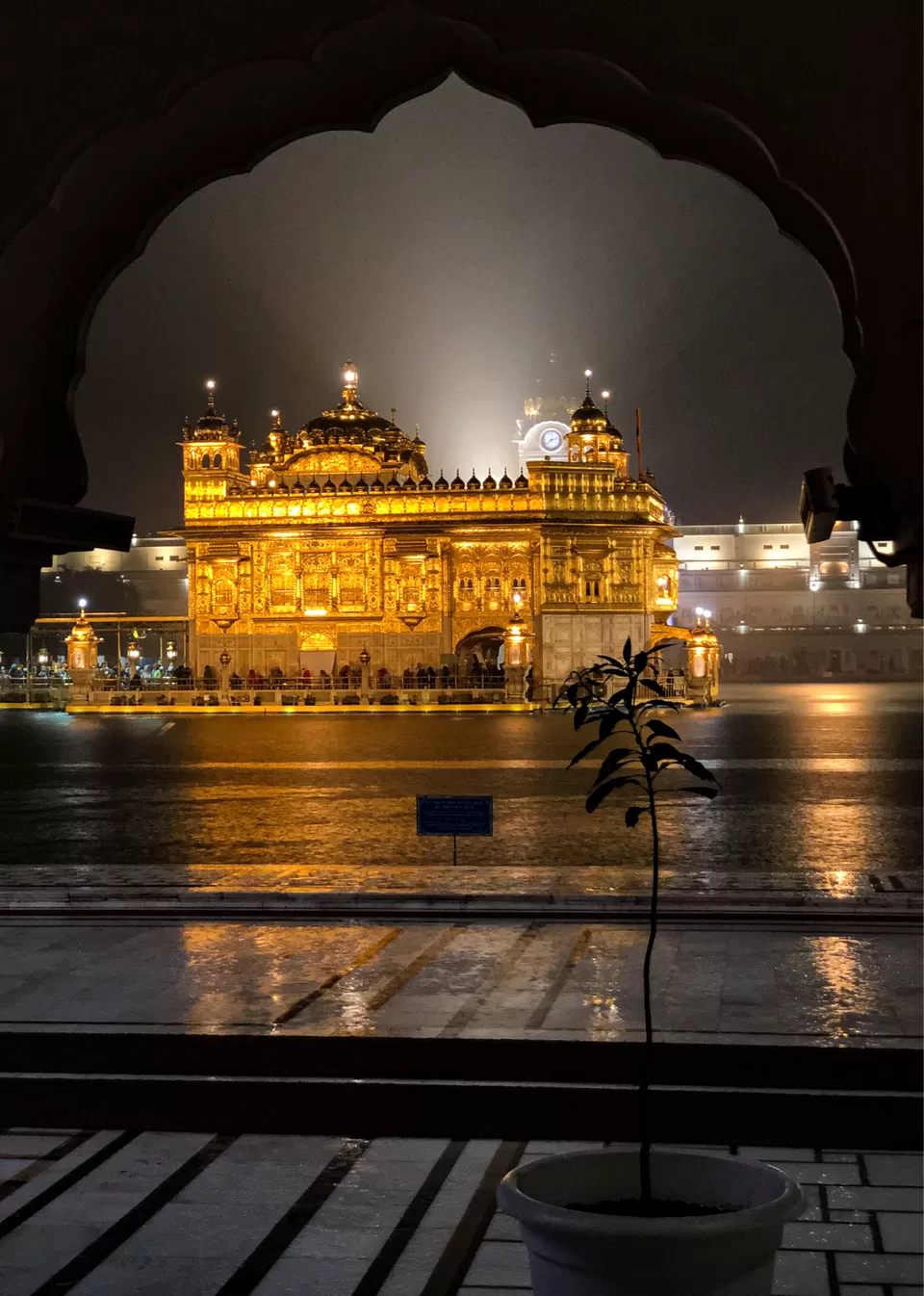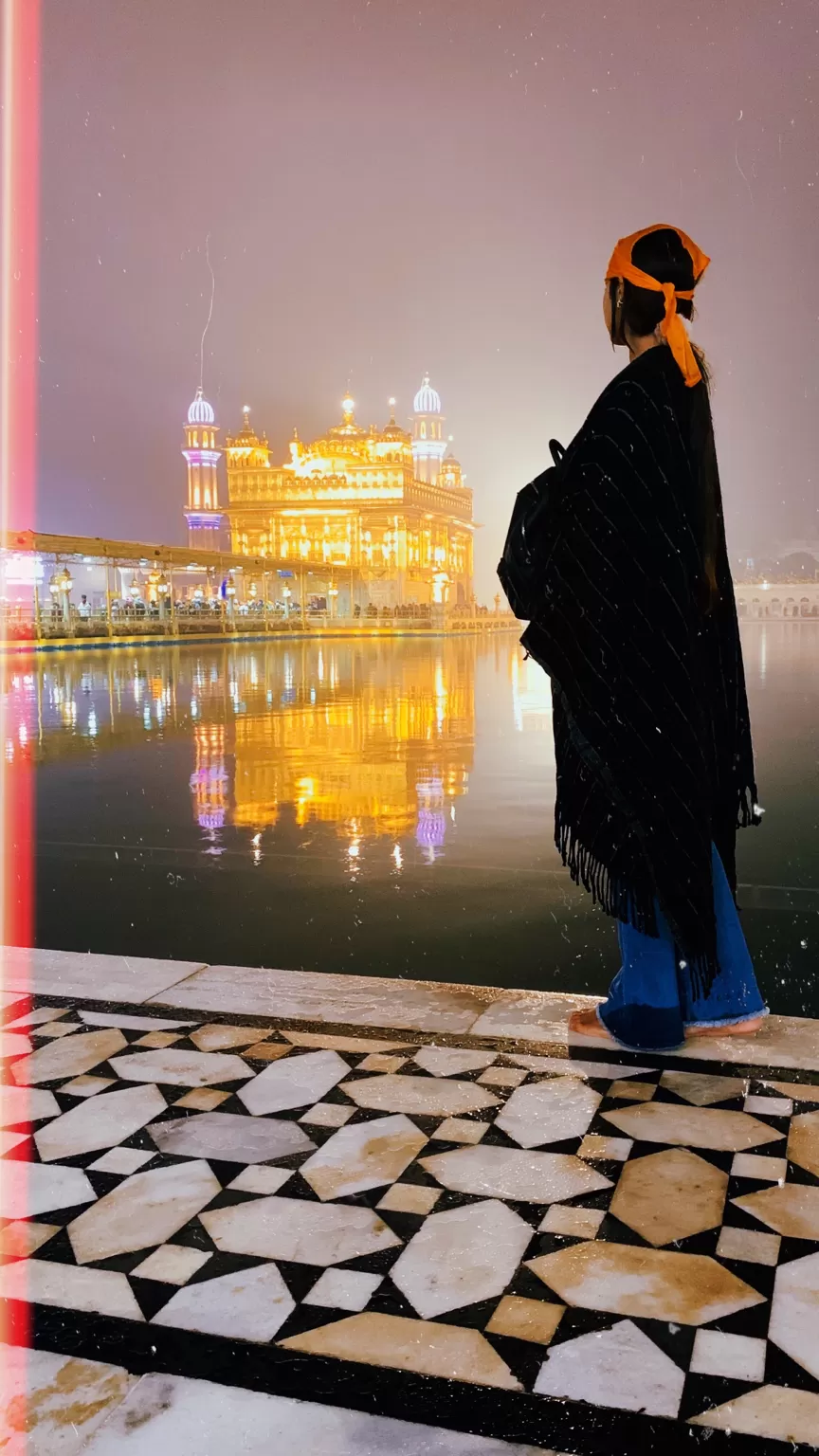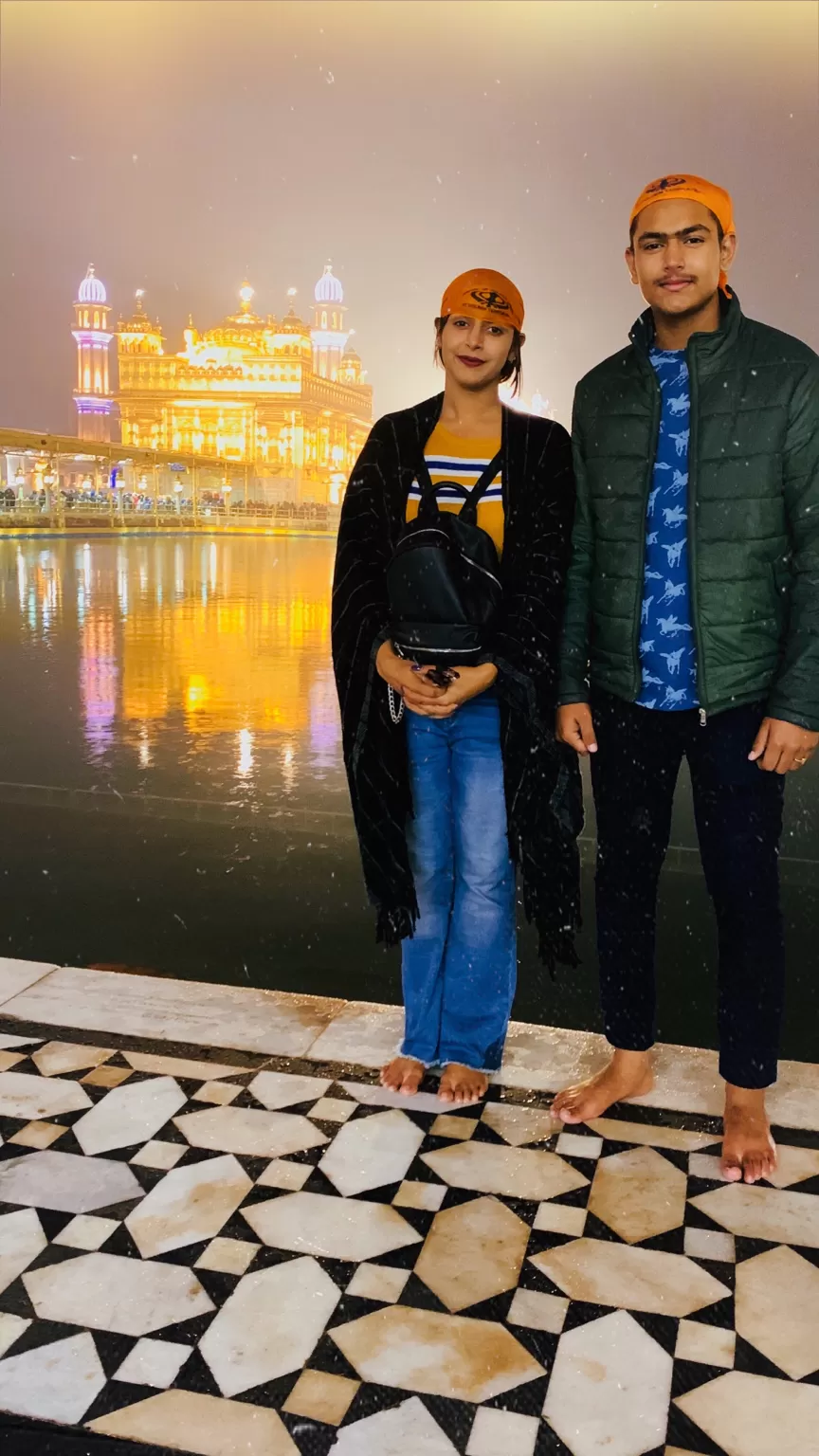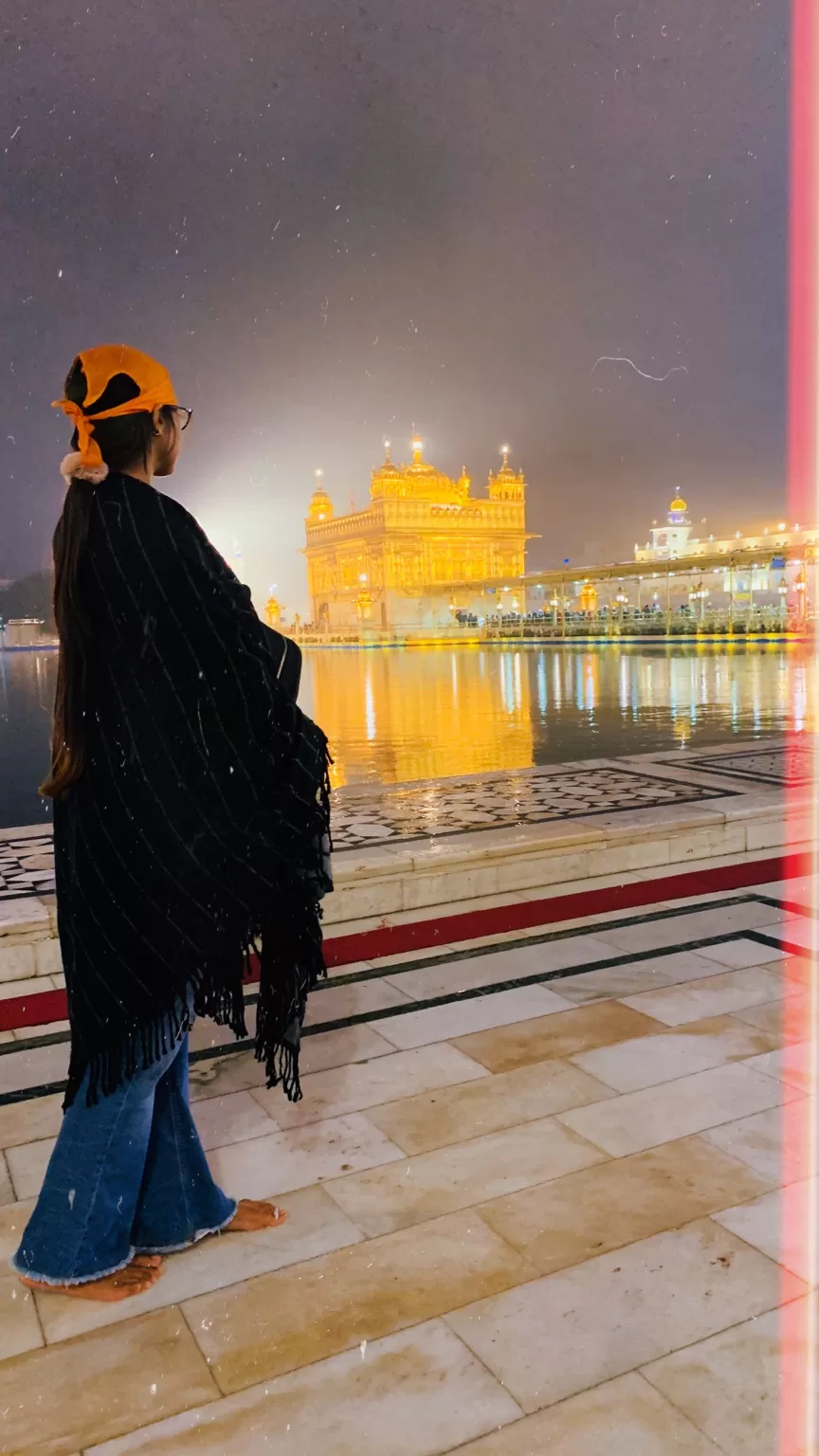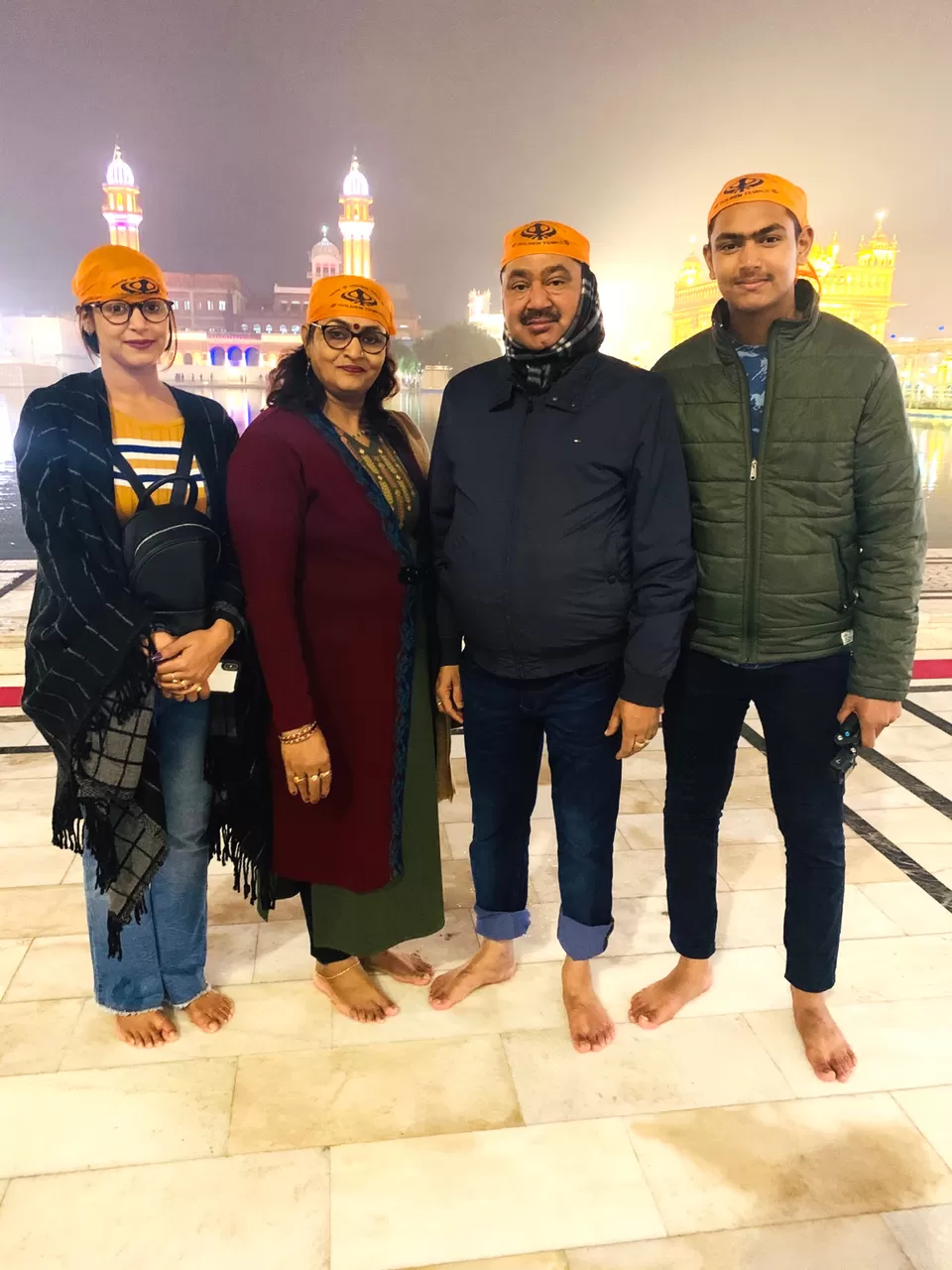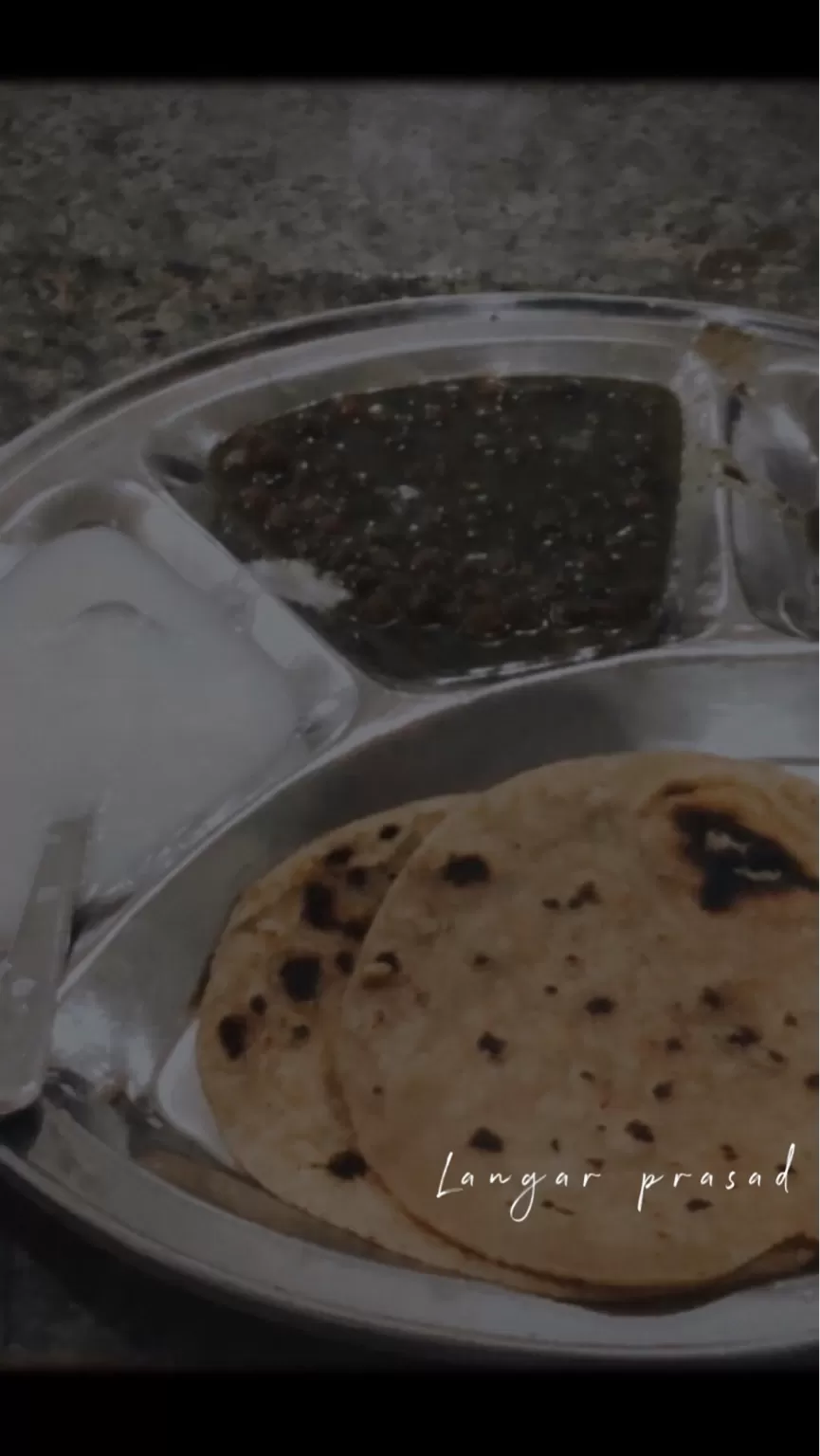 8th Jan,2020.
I decided to witness & seek blessings of baba ji early morning.
i woke up at 5:30am & went for darshan.
after the darshan i had KARHA PRASAD.
witnessing Harmandir Sahib early morning is also something which you can't describe in words.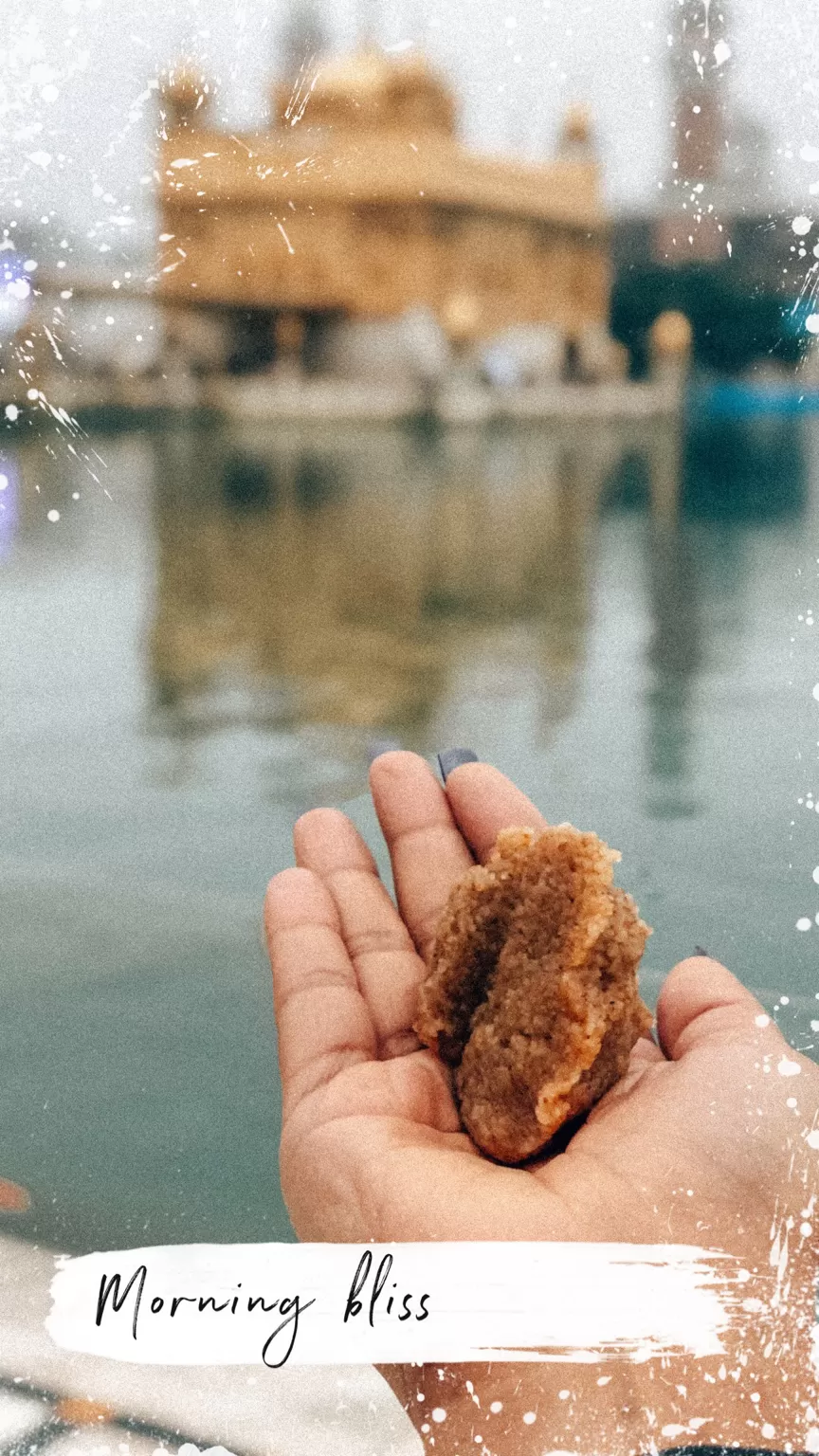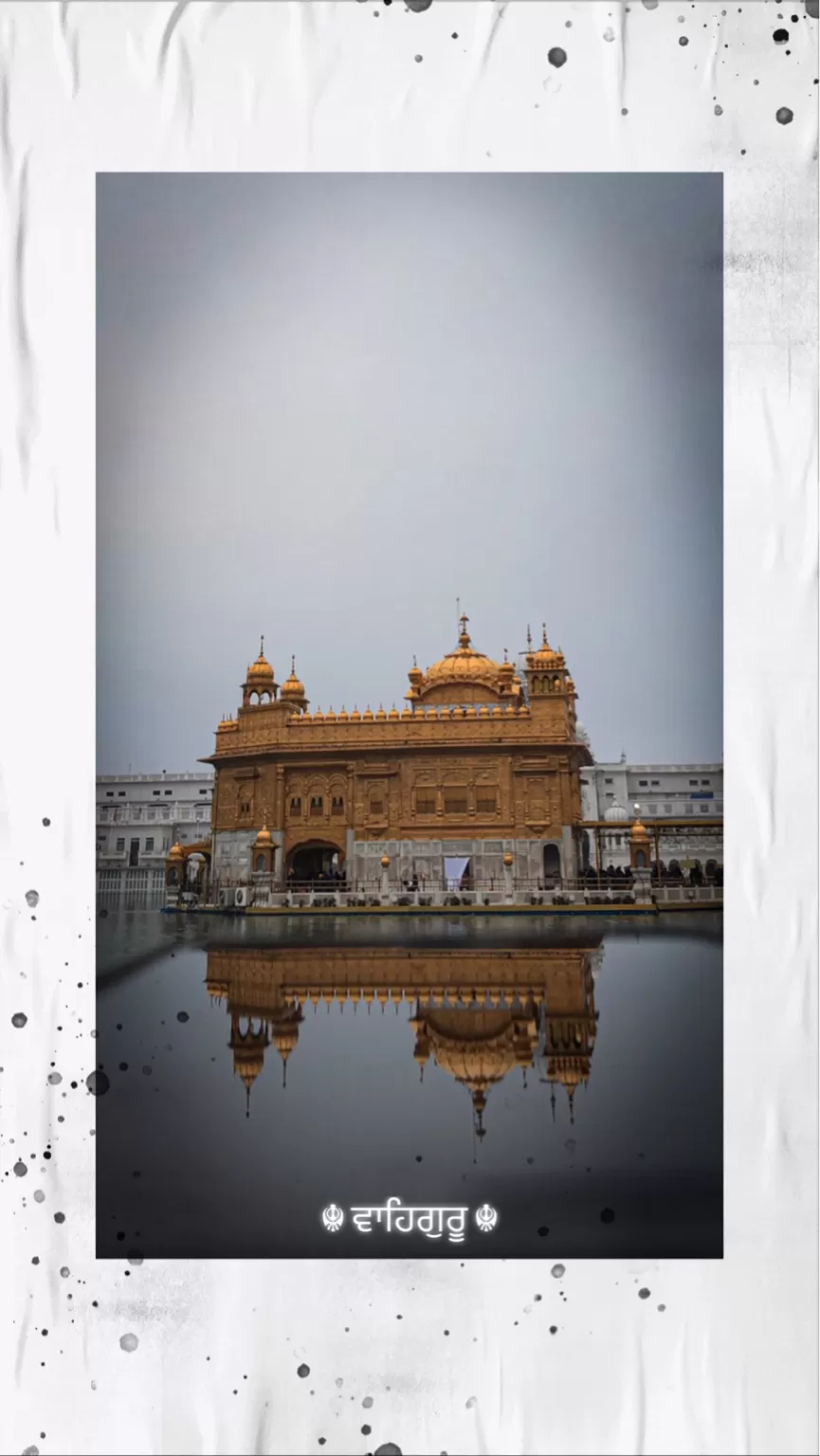 Then went back to my hotel & planned for a family darshan & went with the famiily in the afternoon.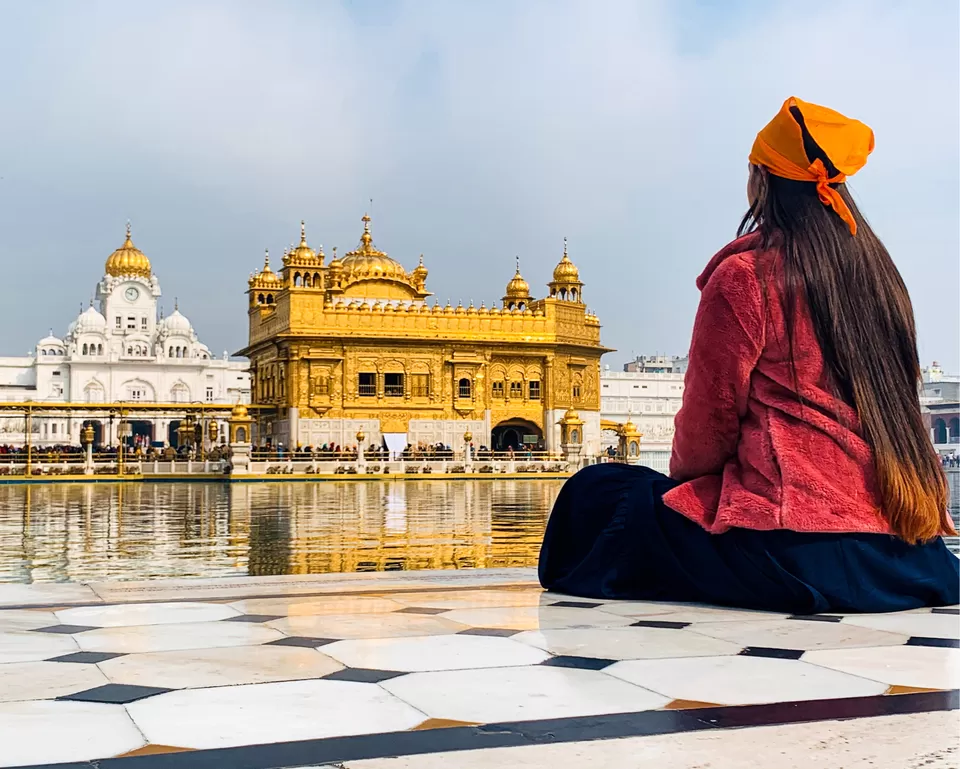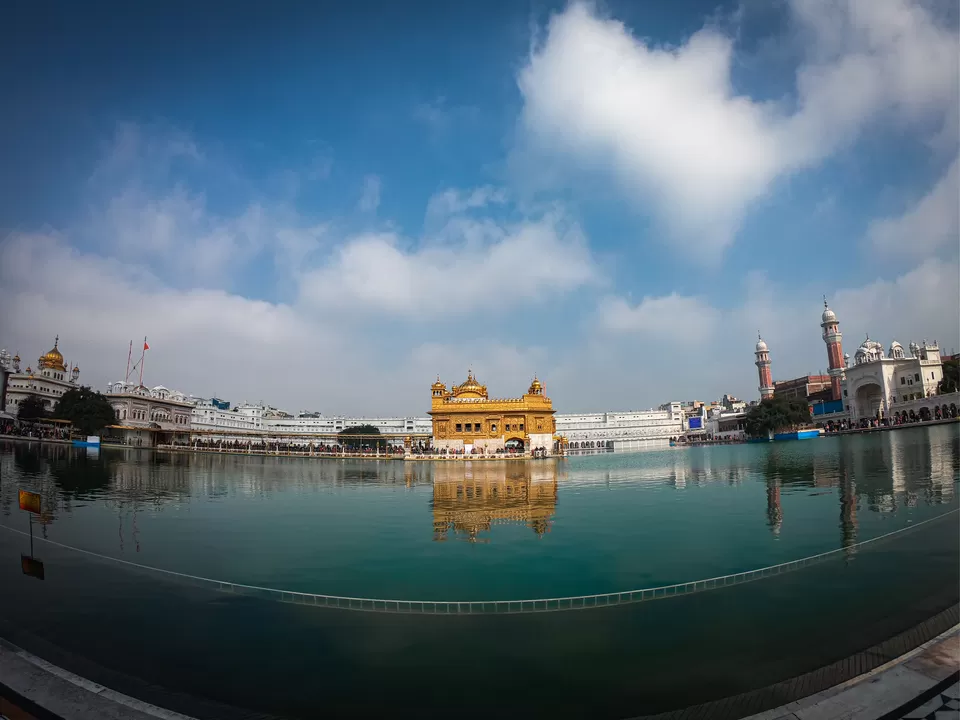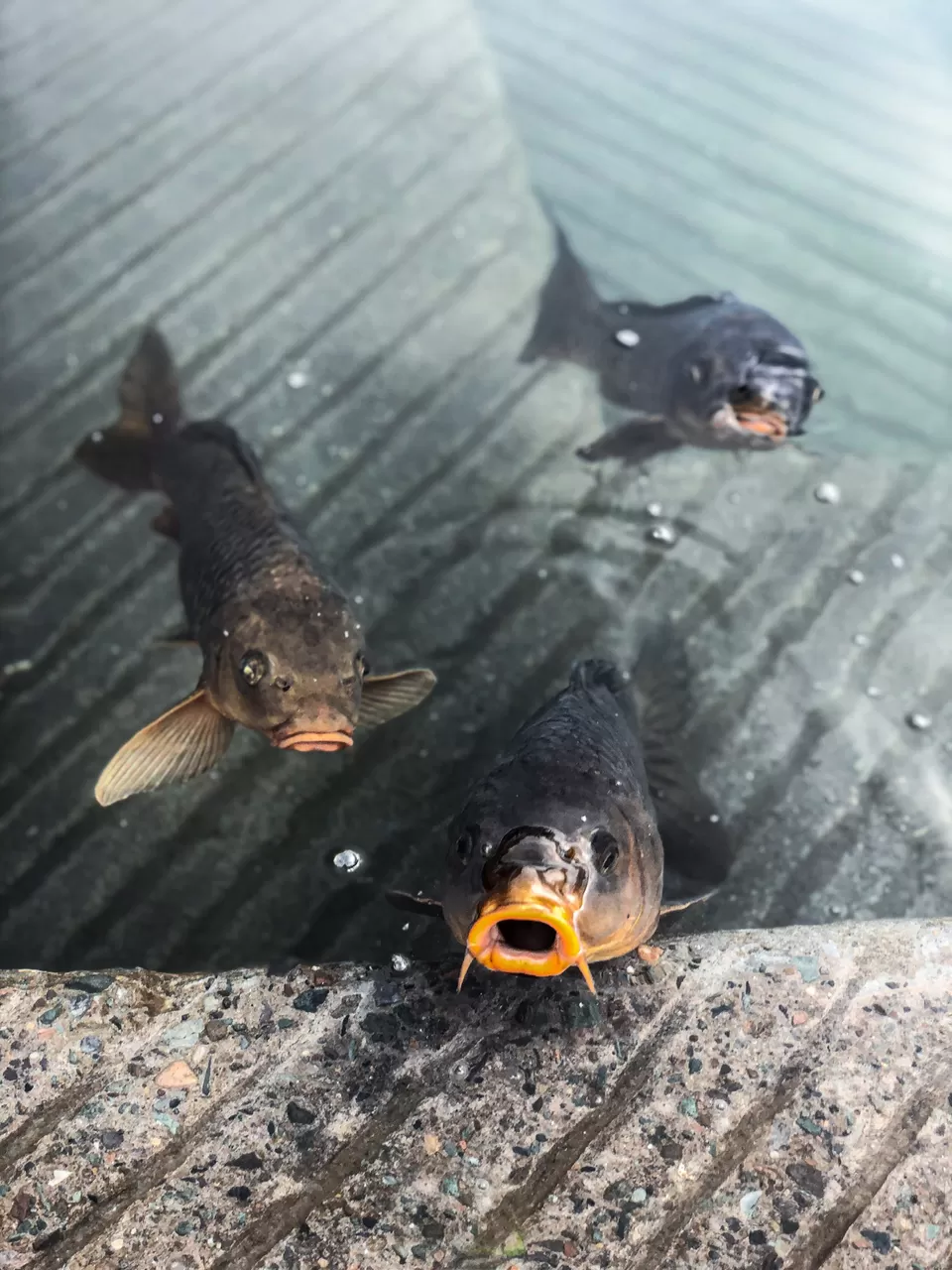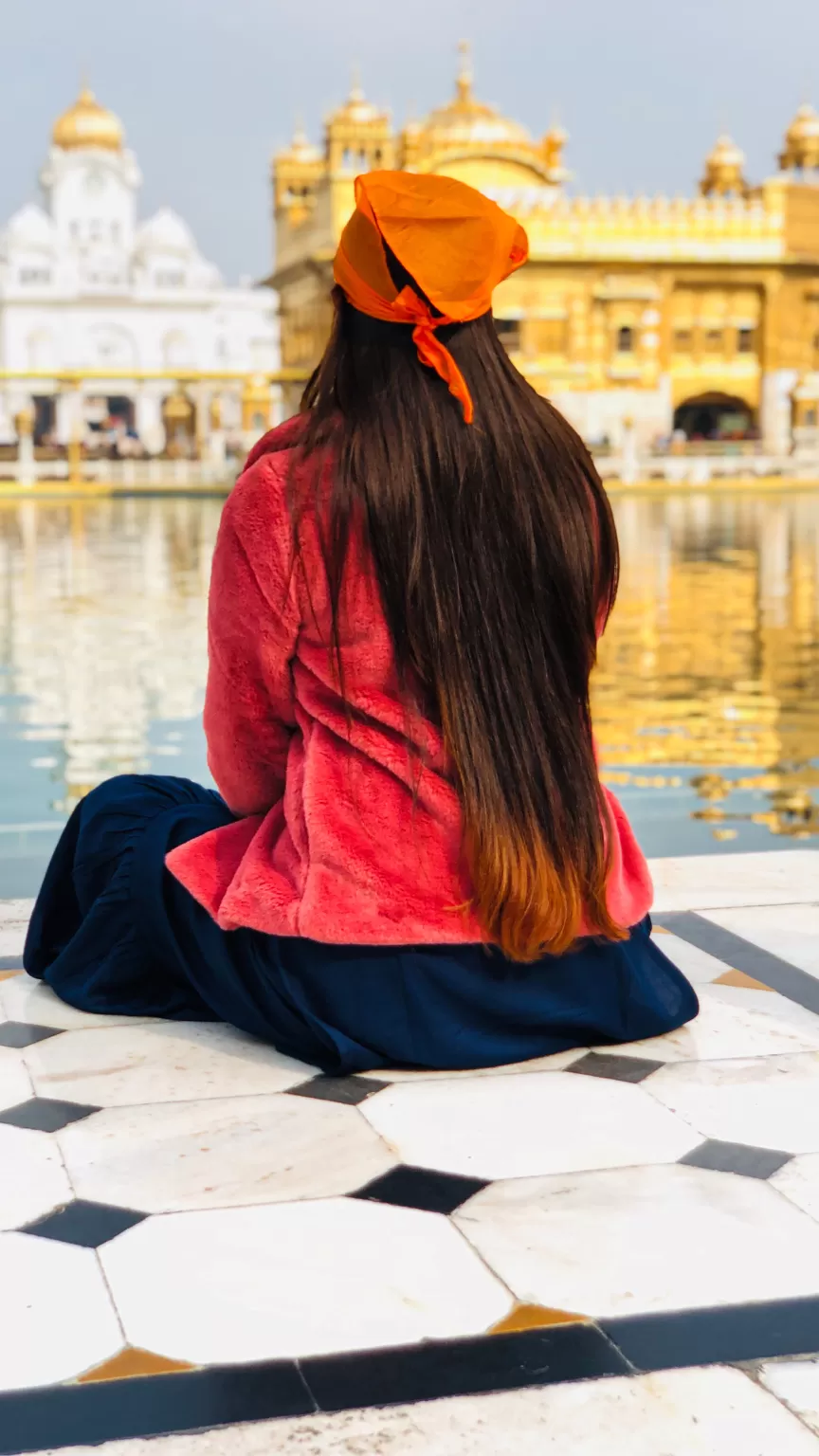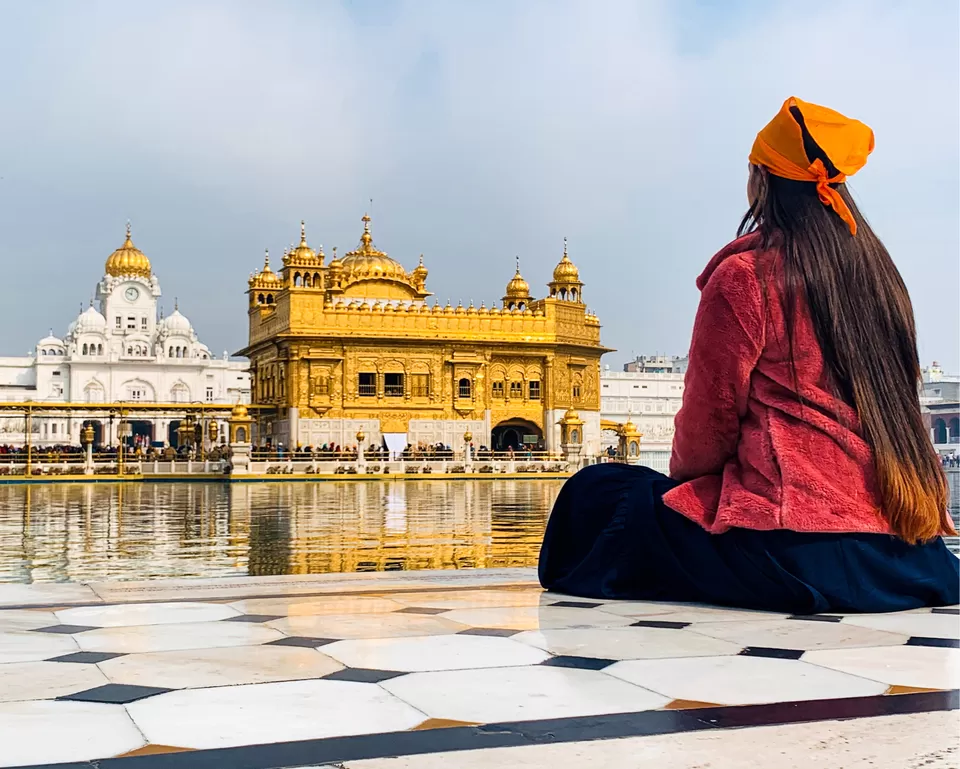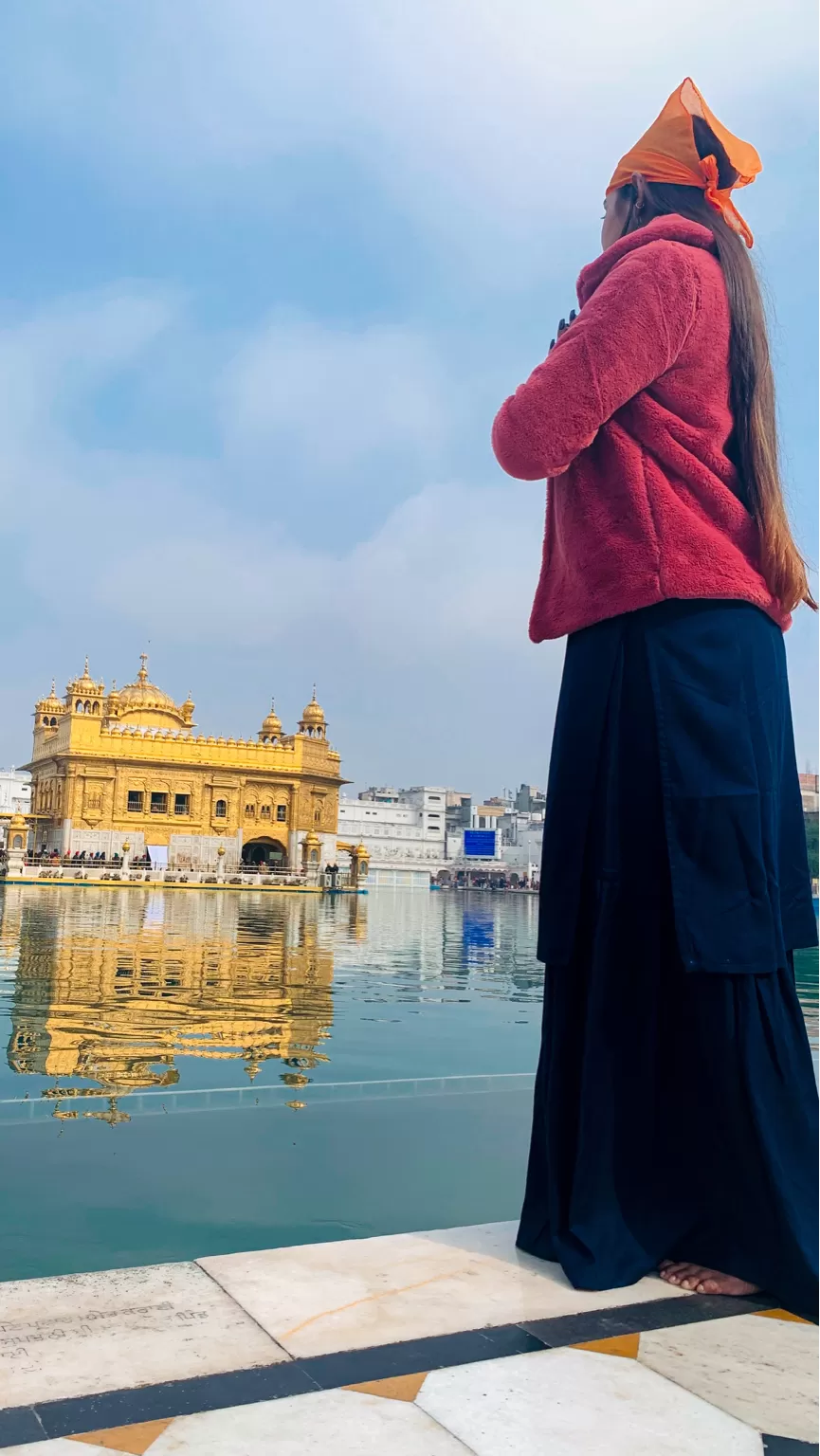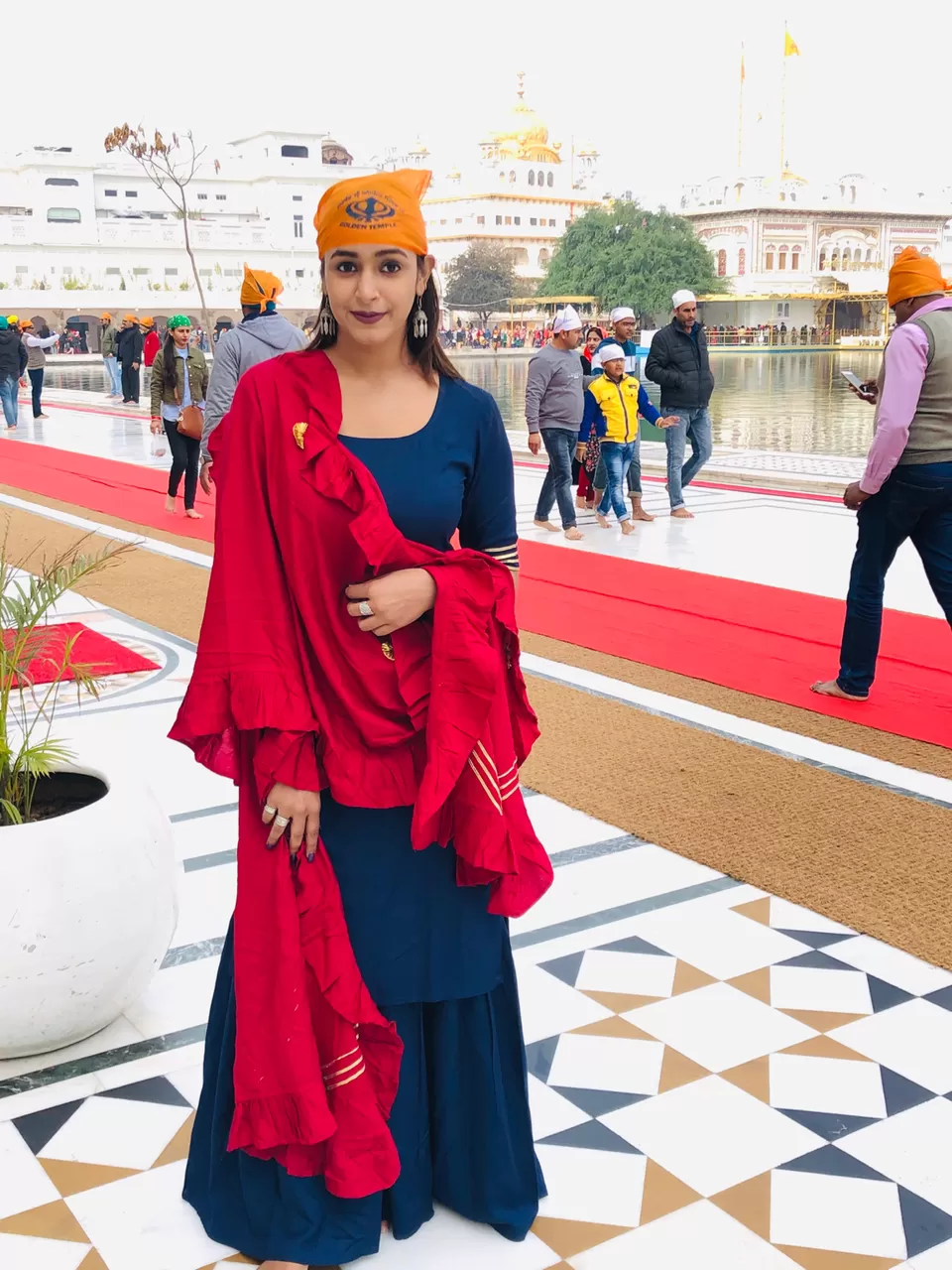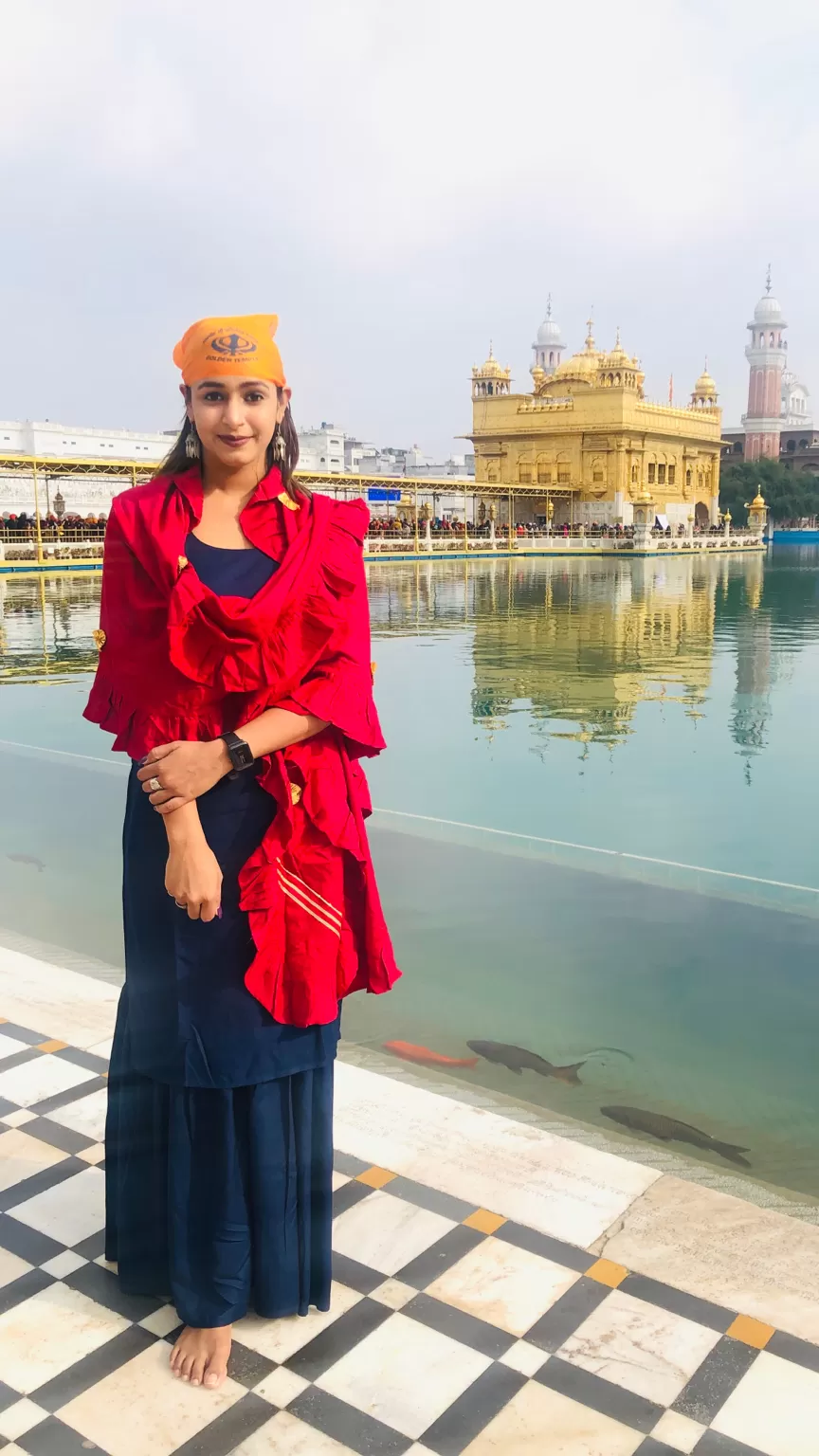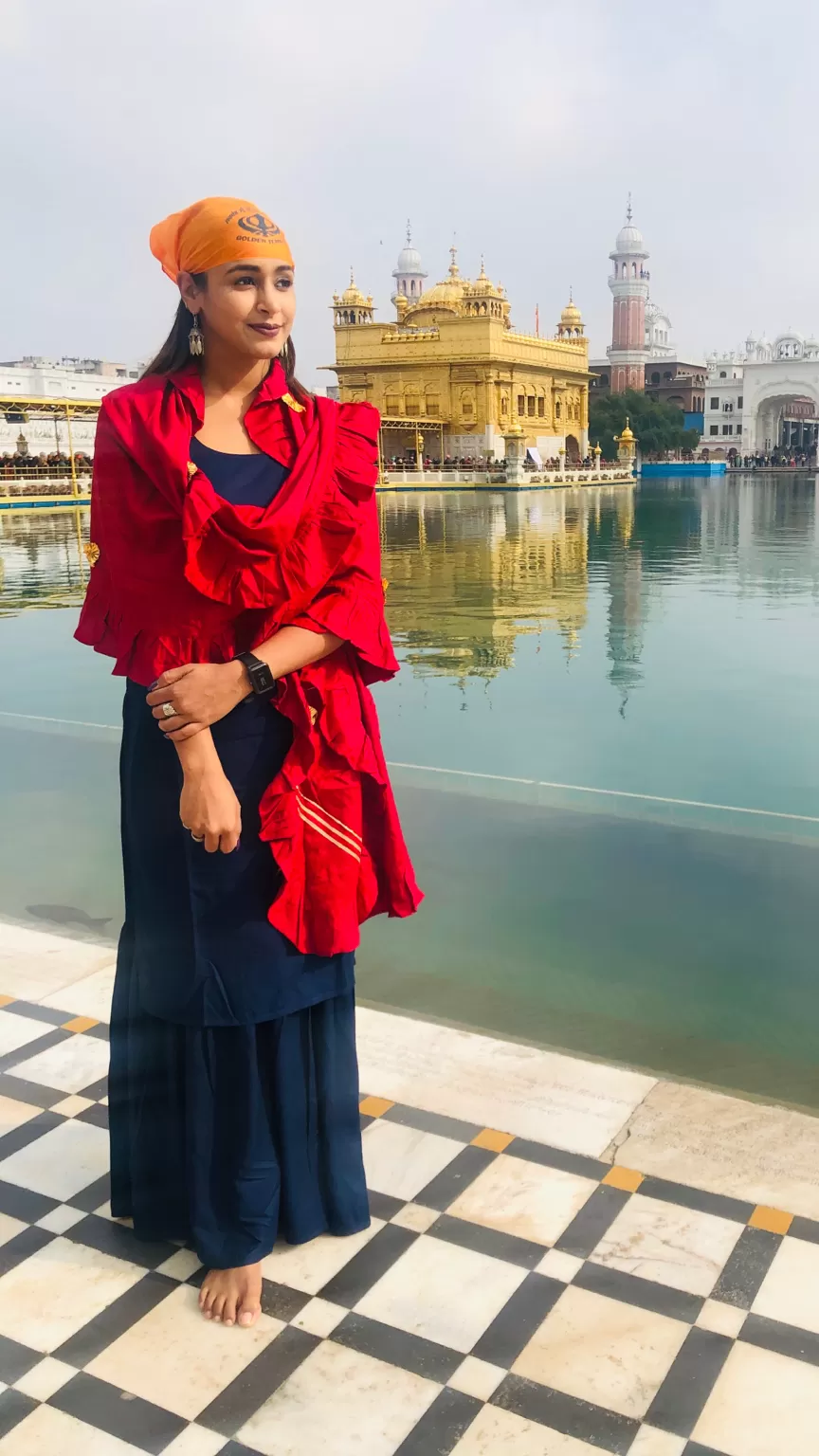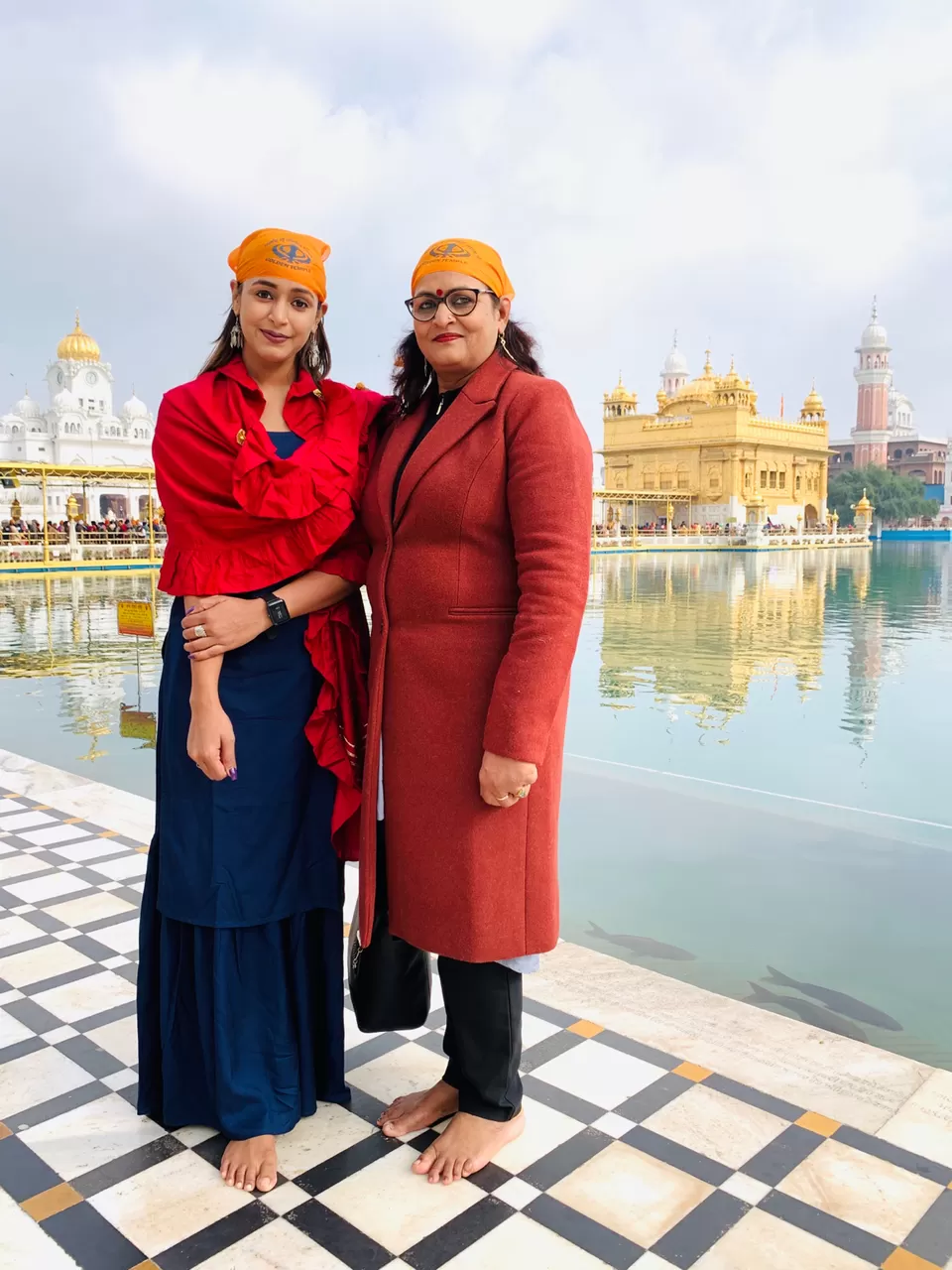 After the darshan we went for shopping tooked souveinr for friends & family, got my hands on some punjabi suits, punjabi dupattas, punjabi jootis & shawls.
Had the famous chole kulche, omg they were sooo delicious.
After the darshan, shopping & lunch we headed to Amritsar Junction our train was of 6:40pm.
we happily headed to our hometown Lucknow.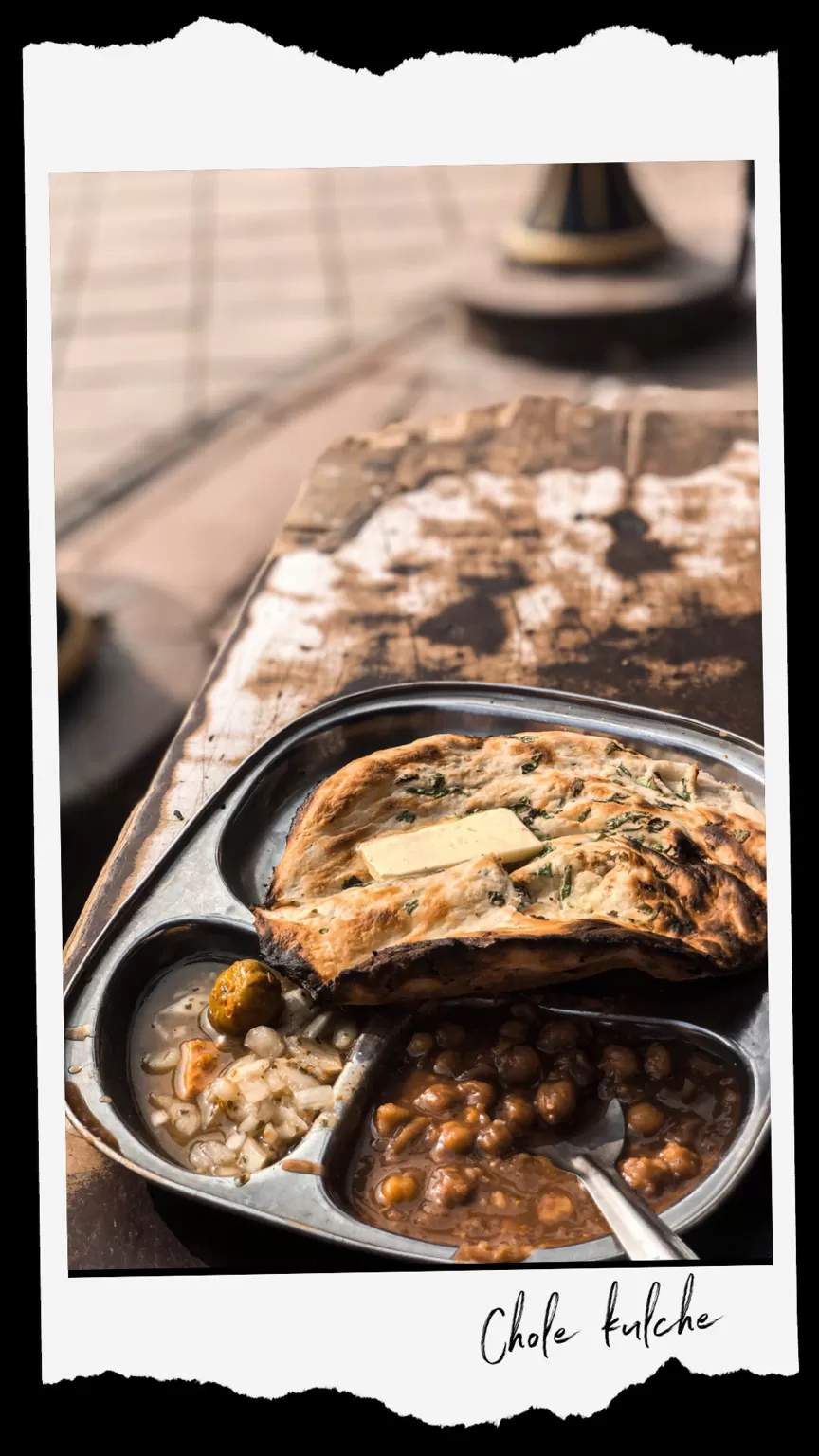 Frequent searches leading to this page:-
kashmir family trip 5 days itinerary, top kashmir travel agent package, top resorts and hotels in Kashmir, places to visit near jammu, best time to travel kashmir, most visited places in jammu and kashmir, srinagar package for family, solo trip kashmir package from delhi, family trip package to gulmarg, srinagar honeymoon luxury package, kashmir group trek package, top activities in kashmir, best local site seeing in kashmir