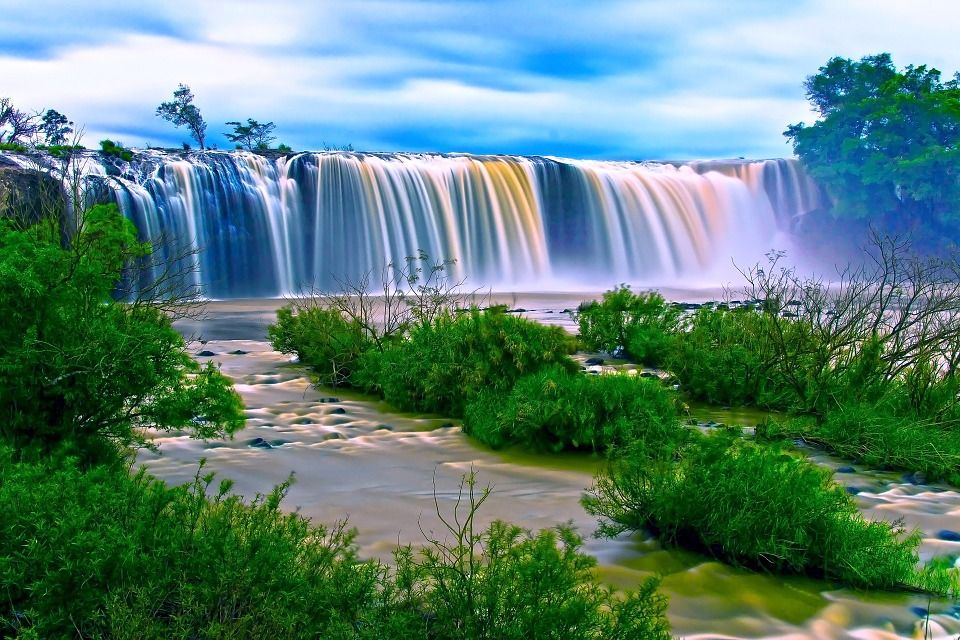 Famous for colourful sea-shores, tall coconut trees and paddy fields, Kanyakumari is one of the most serene places in India. The coastal town, jutting into the Laccadive Sea, has earned accolades for pristine big and small beaches which make it one of the most popular beach destinations in the country. Apart from beaches, there's a lot more to do around town. Here are the best waterfalls in Kanyakumari that will add a refreshing angle to your trip.
Most iconic of all waterfalls in Kanyakumar, Thirparappu Waterfalls thunder down a height of 50 feet over a rocky area. There is also a Shiva temple at the base of the waterfall. While the falls have water through the year, the best time to visit is during monsoons when they truly become spectacular.
Where: Thottipalam, Kanyakumari District
Timings: 7 AM to 6 PM
Entry fee: ₹25 per person
Vattaparai Waterfalls are good for those who wish to keep away from tourist crowds. Though less crowd, these falls receive their share of fame and popularity. Located inside the forest on the Pazhayar River, these falls offer beautiful vistas of nature and soul soothing tranquility. Located nearby is Keeriparai Reserve Forest which is an active forest corridor used by animals.
Where: Near Boothapandi Village, Kanyakumari District
Timings: 8 AM to 5 PM
Entry fee: ₹35 per person
The Courtallam Waterfalls, also Kutralam Waterfalls, are located in the Western Ghats on the Chittar River. Aset of nine falls, these magnificent falls plunge to a great height and are believed to have medicinal properties. The place is especially popular among locals as a picnic spot.
Where: Coutrallam, Tirunelveli district, Tamil Nadu
Timings: 6 AM to 8 PM
Entry fee: ₹25 per person
Kaalikesam Waterfalls are every nature lover's delight! Located inside a reserve forest, you require the Forest Department's permission to enter the area. The falls are named after a small Kali temple located on the banks of the river. Surrounded by thick forests, the falls are definitely among the best waterfalls in Kanyakumari.
Where: Near Thuvarankadu Village, Kanyakumari District
Timings: 8 AM to 4 PM
Entry fee: ₹30 per person
The scenic Manimuthar Waterfalls are located just below the Manimuthar Dam on the river. These falls are an ideal getaway from Kanyakumari and one can also visit Podhigai Hills and the tea estates of Manjolai Hills during one's visit. There is a large pool at the end of the falls which is just perfect for a cool swim.
Timings: 8 AM to 5 PM
Entry fee: ₹25 per person
Olakaruvi Waterfalls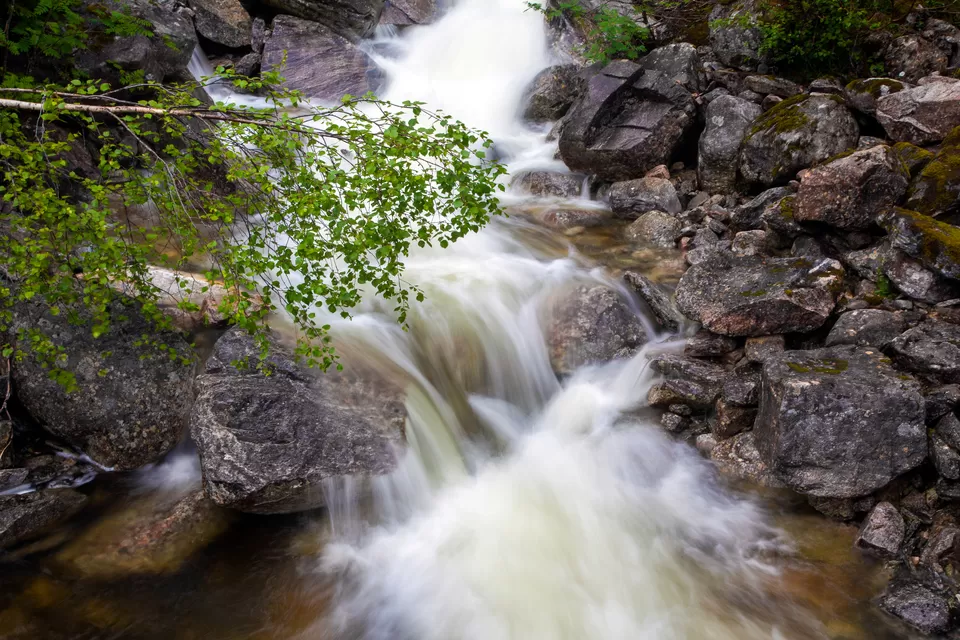 Also known as the Ullakaarvi Falls, the Olakaruvi waterfalls are popular for their beauty. They are stunning two-level cascading waterfalls in accessible only by foot. These falls are located in a thick forest adding more charm to the beauty. The lower level is preferred as a picnic spot.
Where: Near Azhakiyapandiapuram Village, Kanyakumari District
Entry fee: ₹25 per person
Palaruvi Falls derive their name from the word 'Palaruvi' which literally translates to 'Stream of Milk'. The falls are leave visitors awe-struck as they cascade down a staggering height of 300 feet.
Timings: 8 AM to 4 PM
Entry fee: ₹25 per person
This time when you plan a trip to Kanyakumari, make sure to add these waterfalls to your list. Have you ever been to Kanyakumari? Share your experience with Tripoto community here.
For some amazing travel videos, visit Tripoto's YouTube channel.