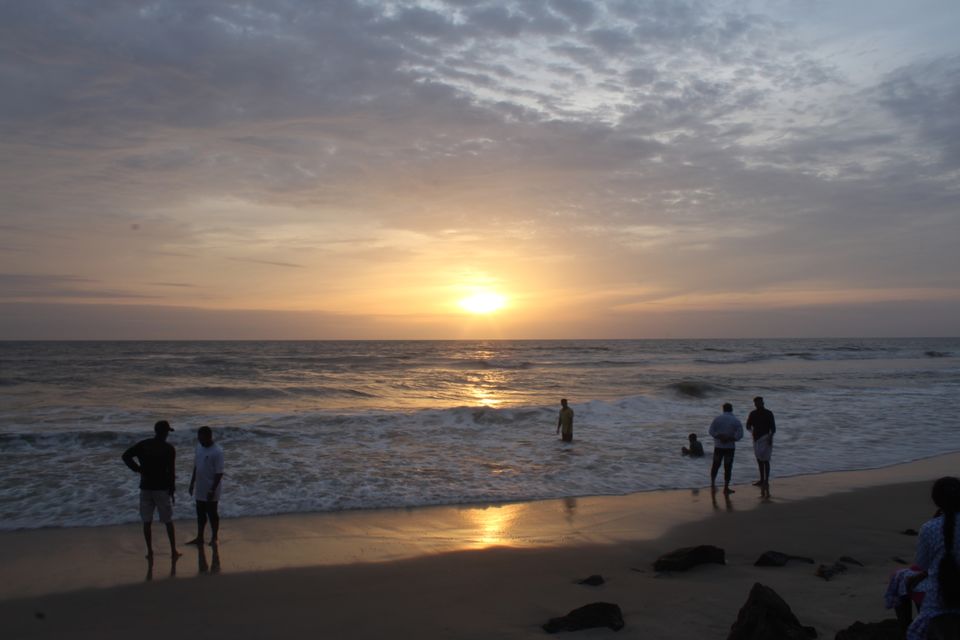 Andhakaranazhy is a coastal village located 4 km west of Pattanakkad .yeah ! located off the Kochi-Aleppey grid.

Famous for its beach which draws a number of domestic and international tourists. as a kochian we can say like, it's not much crowded as in fortkochi and cherai beach. So we hoon to here. afterall beach should be more peaceful right. Although we select beach to complete one day and add some colours isn't it.

It's an ideal beach to spend some time during evening looking at the sunset as well as the waves which gives you a soothing feeling to mind as well as body. Not that attractive for bathing but one certainly wet your legs for a feel of the beach. Just enjoy the beautiful sunsenty, silence of the place, happiness around.