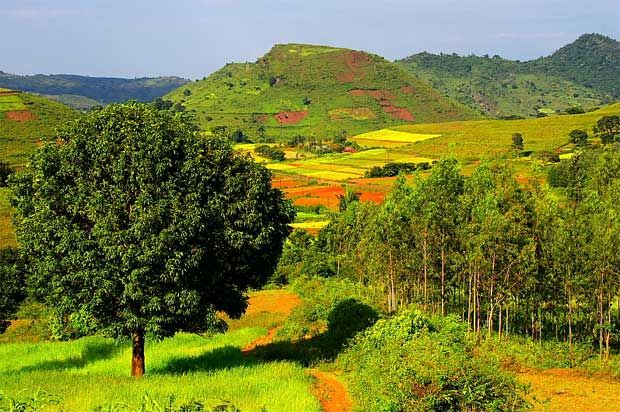 Imagine if the journey was just as mesmerising as the final destination. A valley hiding rolling green and gold fields, flooded rice terraces right out of postcards, picturesque hills guarding aromatic coffee plantations, captivating tribal dances, limestone caves, surreal waterfalls and a WiFi village. So how do you find this valley that Andhra Pradesh has been gleefully hiding from the rest of us?
Why travel to Araku Valley
Ride aboard the Vizag-Araku Eastern Ghat Express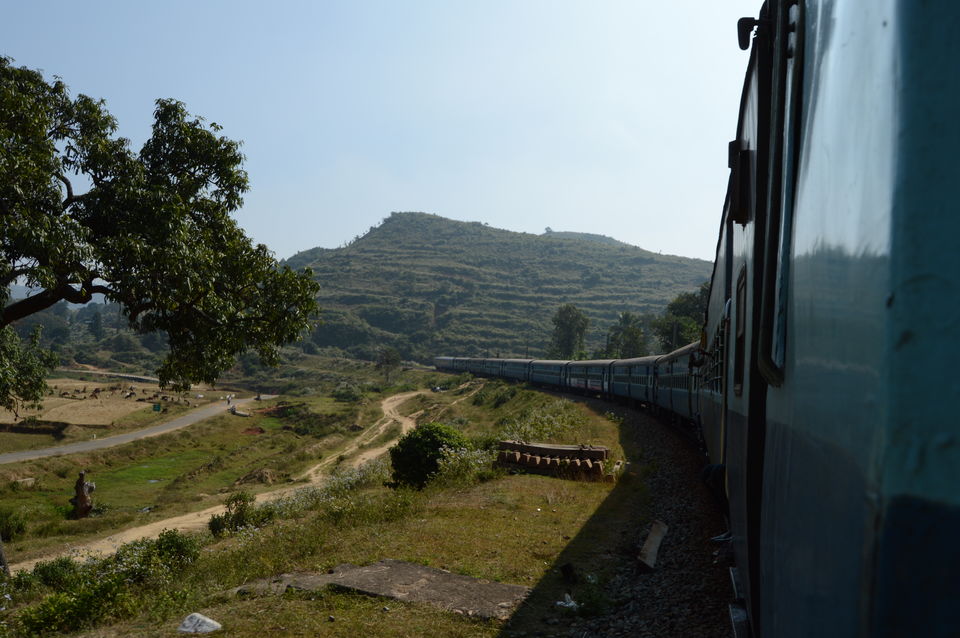 The train journey from Visakhapatnam to Araku Valley is a stuff of dreams. The train passes through some rarely seen belts of the Eastern Ghats with hills clad in green, serene waterfalls, tribal villages with thatched roof houses, and smiling kids waving at you. The train goes over numerous bridges built over 100-feet deep gorges and 50+ tunnels.
Two trains ply the route. The early morning train leaves Vizag at 6.50am and the late night one leaves at 10.15pm. The journey to Araku Valley takes somewhere between three to four hours. Take the morning one to enjoy the vistas, and remember to sit on the right side.
Head deep into the Borra Caves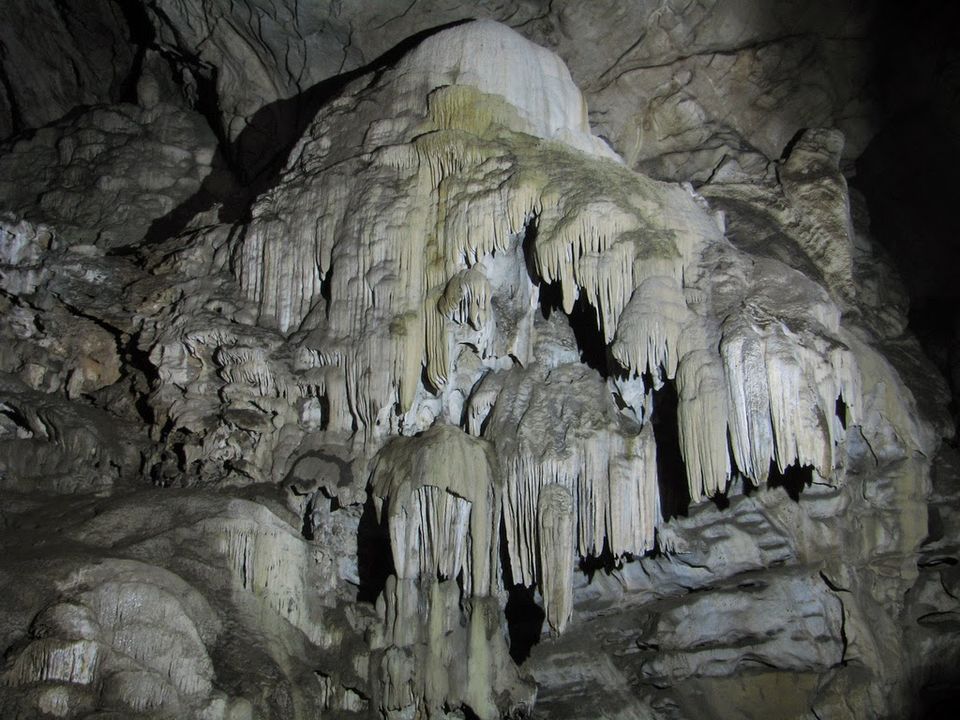 Borra Caves are predominantly karstic limestone structures and are amongst the largest and deepest caves in India extending to a depth of 260 feet. The stalactites and stalagmites are a product of millions of years of chemical reactions between calcium carbonate and water.
You can see various shapes resembling Shiva-Parvati, a sage's beard, mother-child, human brain among others. You can also witness the chemical reaction actively happening at a few spots inside the cave. Humans began lived in the caves since around 50,000 years ago. An Adivasi group lived in the cave until its discovery in 1807.
Stroll amidst the aromatic coffee and spice plantations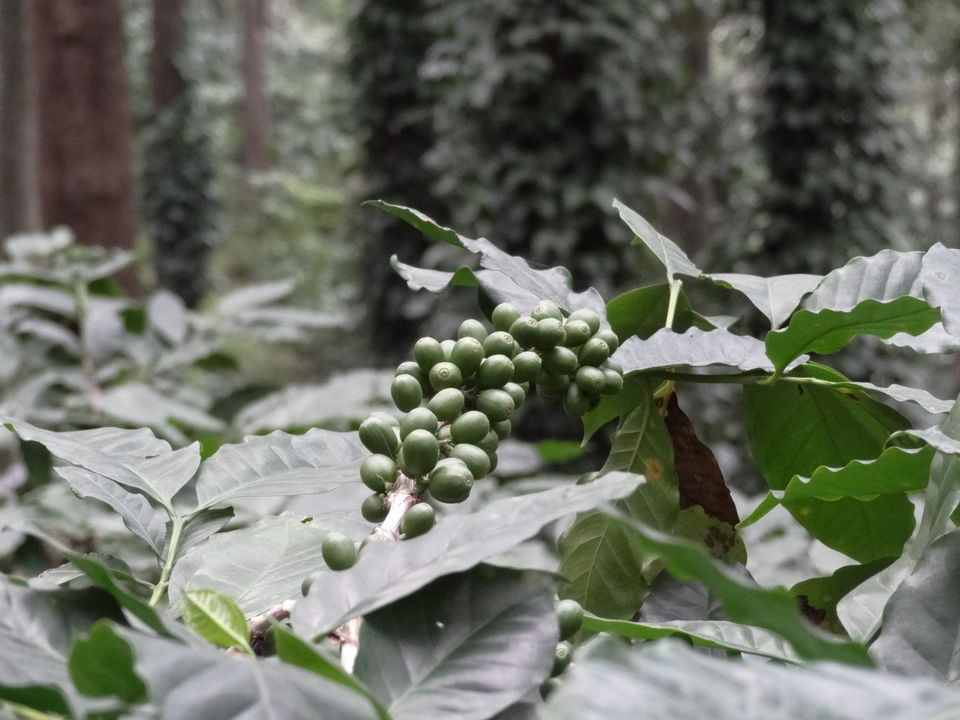 There are quite a few coffee and spice plantations around Araku Valley. Coffee and spice plants are beautifully grown on slopes of hills. Walking amidst the plantations is an olfactory treat with the aroma of robust coffee, black pepper, clove, bay leaf, allspice, cinnamon and others. You can find coffee and spice sellers at the entrance.
Sip the aromatic, earthy coffee at the Coffee Museum
The coffee museum in Araku Valley takes you on an educational journey of the humble bean that came to dominate our lives. The museum exhibits the discovery and history of coffee, different bean varieties, and the modern coffee-making process from seed to bean. One section is dedicated to the Indian coffee industry. Don't leave without trying one of the coffees on the menu. Its floral aroma and crisp earthy taste will infuse life into your soul.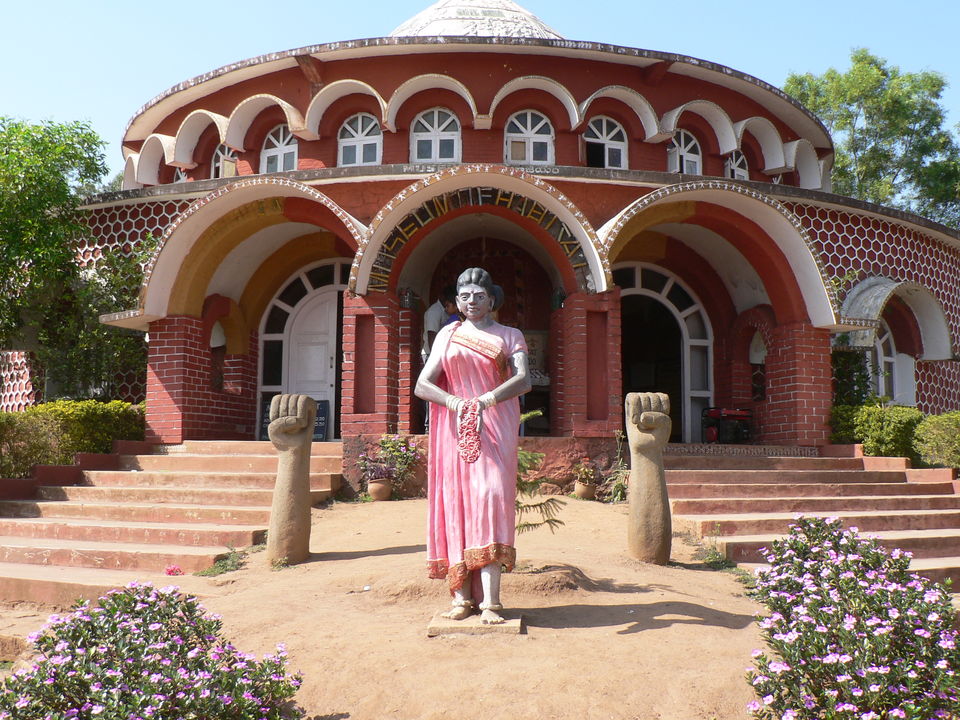 Learn about the local tribes at the Tribal Museum
The Tribal Museum takes a leaf out the coffee museum's book and carefully describe the exhibits. You can see clay figures clad in tribal clothing engrossed in daily activities. Tribal house models are also present within the museum with tribal jewellery and hunting tools.
Hours: 9am to 6pm, open all the days
Witness the pulsating Dhimsa dance
Dhimsa is a ceremonial dance performed by Valmiki, Bagata, Khond and Kotia hill tribes of Araku Valley during festive occasions such as weddings and important festivals. Fifteen to 20 women dance synchronously, dressed in traditional red sarees, bejewelled with three nose rings, and a flower in the bun. The dance is surely pulsating.
Dhimsa dance performances often take place in the tribal museum, coffee museum, and some resorts in Araku Valley. Inquire around to catch a performance.
Wet your feet in the waterfalls around Araku Valley
There are three scenic waterfalls around Araku Valley.
Also known as the Araku Waterfall, it is the closest to Araku Valley (6km). Water drops from a height of 60 feet. Reaching the falls requires a short 15-minute trek.
Around 13km from Araku Valley, Chaparai is a beautiful water cascade with its endless streams that cut across big rock formations. It has been filmed in some Telugu movies. (Entry fee: ₹10)
Milky white water dropping from 100 feet height forming a pool at the base where you can enjoy the simple pleasures of life – Katiki has to be the most scenic waterfall in the area. A 30-minute trek through a lush green forest will lead you to this scenic waterfall. It is 7km from Borra Caves, so you can see both on a single day.
Note: Sometimes during summers, the waterfalls dry out completely. Please check with locals before you go.
Off the beaten path experiences
How can you go off the beaten path in an offbeat destination?
Tribal villages of Araku Valley
From Araku Valley, hire a private taxi or take one of the shared autos serving nearby villages. Drive through the verdant valley to witness the tango of the green rice terraces and golden fields of mustard and sunflowers. The still scenery will make your heart beat faster. You will feel like you are part of a Monet painting described in a Robert Frost poem.
Once you have had your fill of Monet and Frost in real life, head to one of these tribal villages. The villages around Araku are artworks from another age. Mud houses, thatched roofs, almost-naked people, chillies drying outside huts, oxen ploughing fields, women beating paddy, and barefooted bright-eyed children playing volleyball. And these are the villages connected by road. There are some hidden in the hills that have neither seen road nor electricity.
Cuisine on offer
Delicious South Indian food is easy to find. You can have your fix of authentic dosas, idlis, vadas, upmas, and uttapams. Some local delicacies hard to find elsewhere are ragi dosa, upma dosa, paratha kurma, malpua, and few other local sweets.
Getting there
By air: Visakhapatnam is the nearest airport, 107km from Araku Valley. You can hire private taxis from the airport to Araku Valley.
By bus: Two APSRTC buses ply the route. The first one leaves at 5am and the second one at 1.15pm. Both take around four hours and cost ₹102. (February 2018)
By train: Ever wanted to travel like Paul Theroux, the writer of famous travel memoirs such as The Great Railway Bazaar, Ghost Train to the Eastern Star and The Old Patagonian Express? Then forget about the first two options I mentioned. Take the Vizag-Araku Eastern Ghat Express like I suggested.
Getting around
Attractions in Araku Valley are within walking distance.
Accommodation