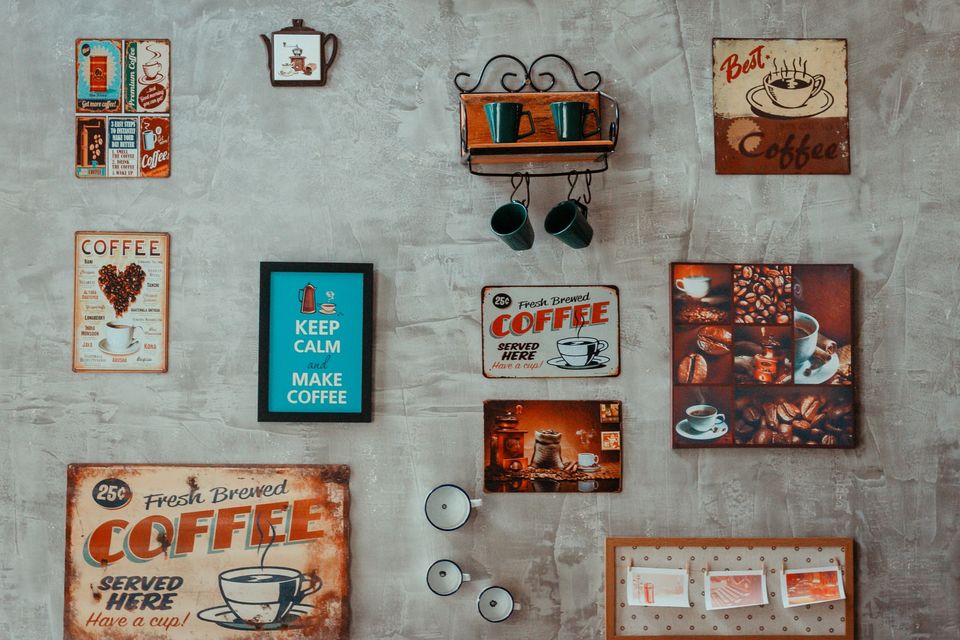 Did you know October 1st is International Coffee Day? And on this auspicious occasion I congratulate all you coffee lovers, who crave that good cup of coffee everyday, who live for coffee or in case you are alive because of coffee! Nope I am not mocking you, because I sail in the same boat as you! Always hunting for a good soul soothing cup of coffee that motivates me to battle through the tough days of pandemic or anything else that might be waiting to hit my utterly interesting life.
What more can you ask for when you can find the best ones in Goa! So fear not, incase you are tired of drinking beer and wine, head to these coffee shops in Goa. I have hand picked these 11 coffee shops all corners of North to South Goa, so go ahead and give them a try!
When in need of a warm hug head to these cafes in Goa
Serving specialty coffee, Bombay Coffee Roasters is the place in Goa for coffee lovers. Satisfy your caffeine needs at any of the three locations paired with some healthy food.
Menu: ₹700 for two people (approx.)
Location: Rua 31 de Janeiro, Fontainhas (quarter), Altinho, Panaji, Goa 403001, India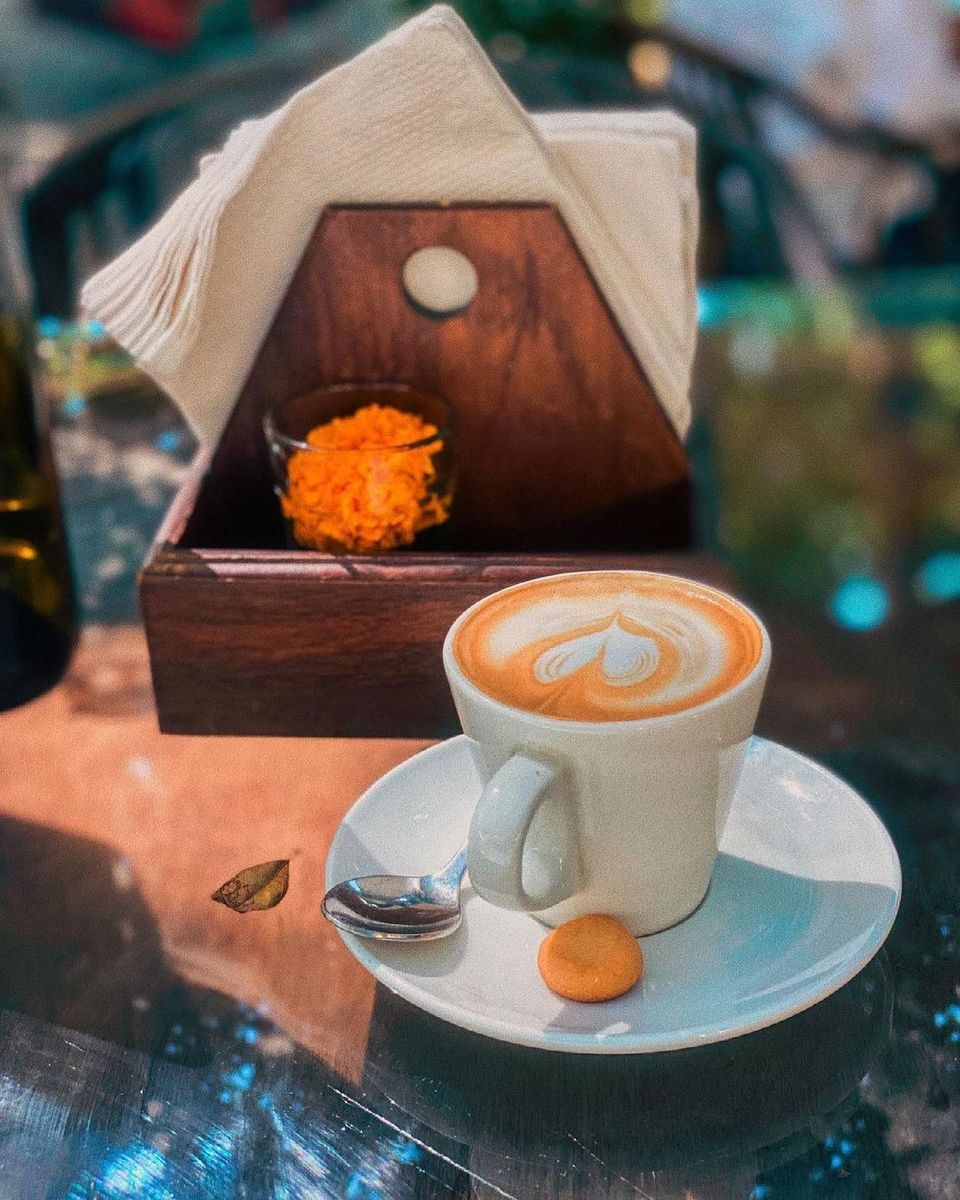 Based in an old Portuguese house surrounded by lush greenery, Artjuna Restaurant and Lifestyle Shop are a must visit. Enjoy a good cup of coffee with healthy snacks, all day breakfast, sandwiches, and exceptional desserts.
Menu: ₹800 for two people (approx.)
Location: 940, Market Rd, Monteiro Vaddo, Anjuna, Goa 403509, India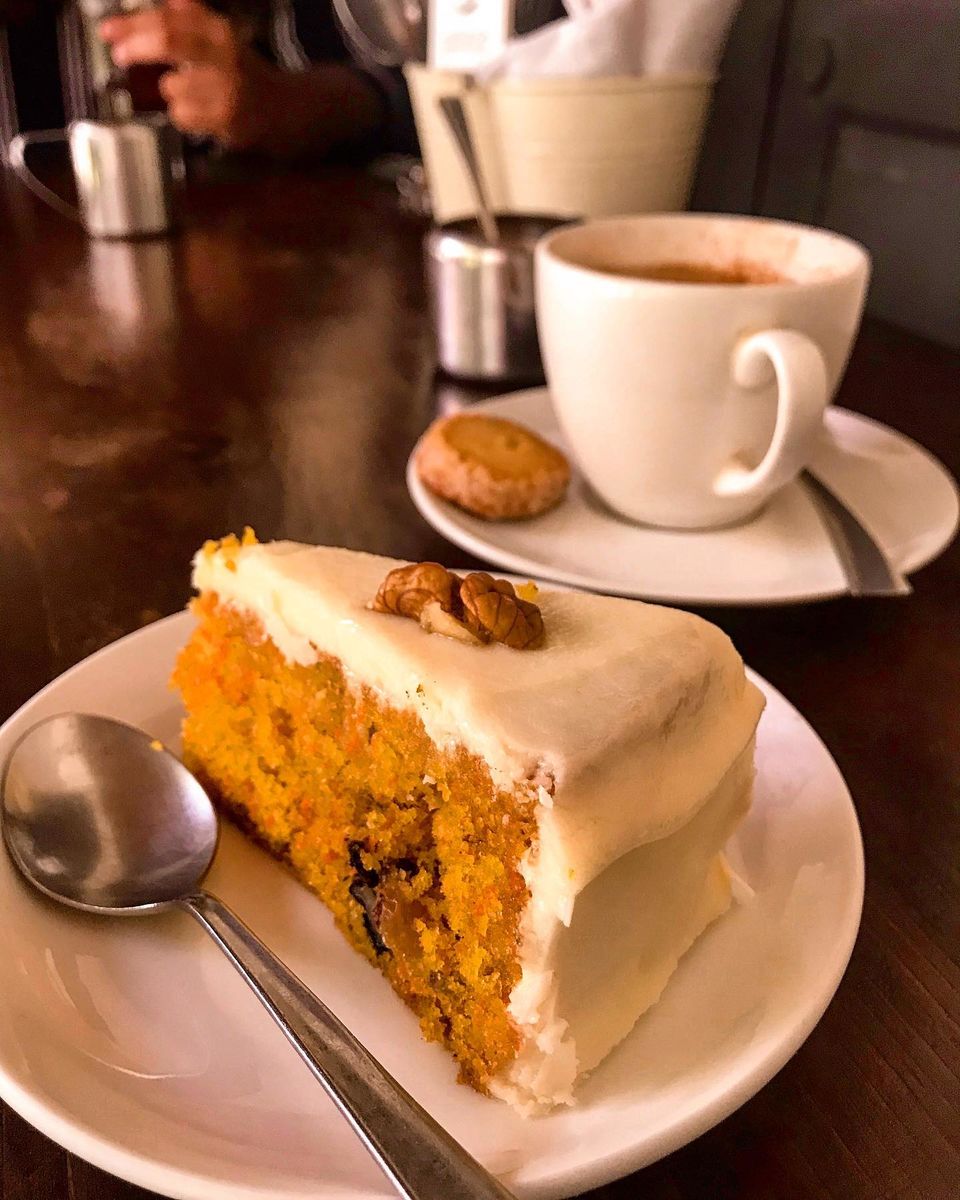 A quaint artisanal café located at Sunaparanta Center of Arts in Altinho, Cafe Bodega offers soothing ambience. Enjoy all-day breakfast, sandwiches, desserts and and really good heart warming cup of coffee.
Menu: ₹800 for two people (approx.)
Location: 63/C-8, Sunaparanta Centre For The Arts, near Lar De Estudantes, Altinho, Panaji, Goa 403001, India
The Rice Mill is a bar and cafe in Morjim, serving freshly brewed coffee, homemade cakes, delicious cafe bites, local recipes and cocktails. It's interesting name comes from the buildings heritage it is now housed in. derives its name from the building it's housed in. Enjoy your coffee in the Goan hippy vibes featuring exposed bulbs and pipes, red brick walls, and cosy ambience.
Menu: ₹1,200 for two people (approx.)
Location: H. No. 384, Varchawada, near Bank of Baroda, Morjim, Goa 403512, India
HOOPS cafe is here for your rescue situated in Mandrem. Ig you are craving for some fresh cup of coffee and waffles, this cafe is the place for you. It is tucked into the front corner of Wellness Inn in Mandrem. Plus, if you are a vegan you are sorted!
Menu: ₹700 for two people (approx.)
Location: MP28+9HH, Mandrem, Goa 403519, India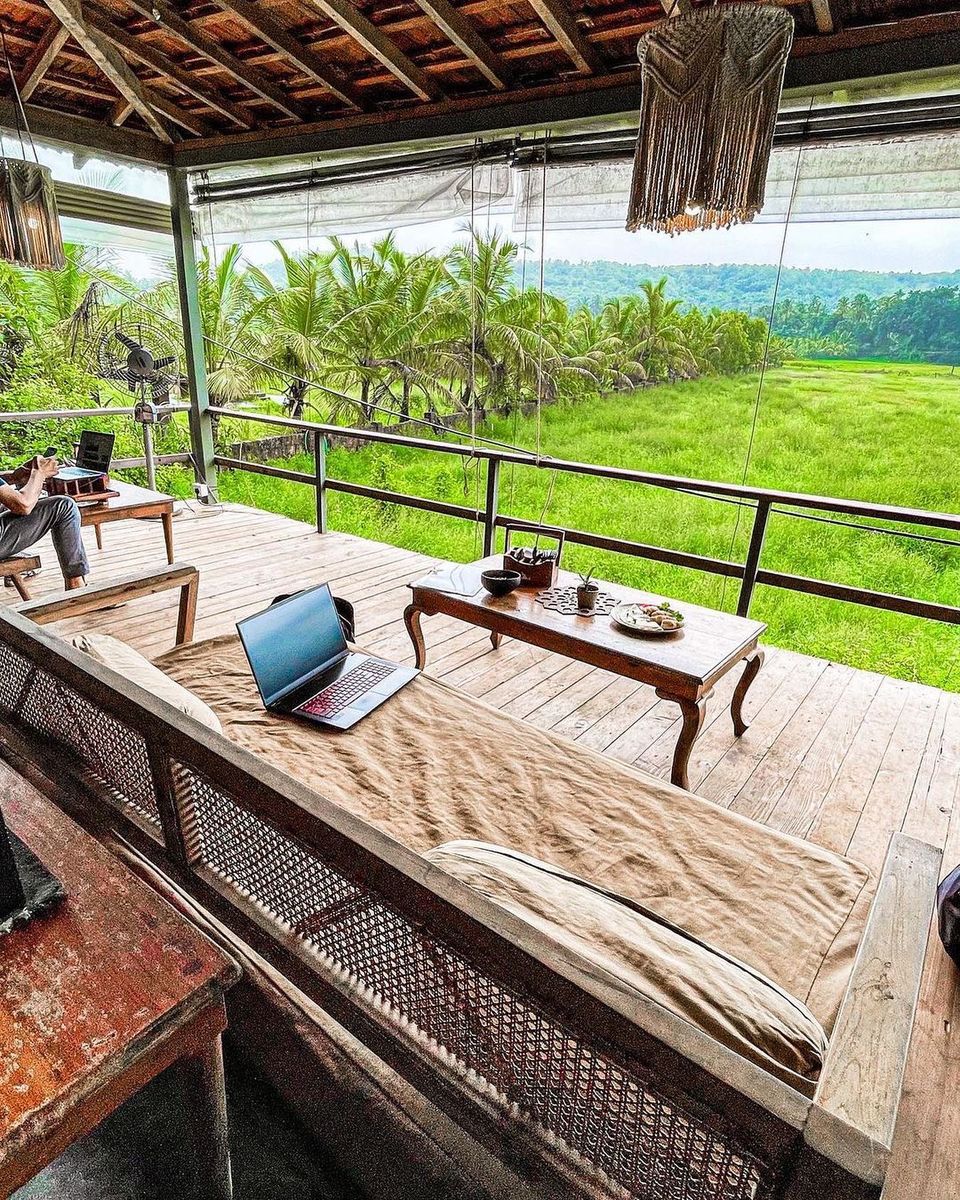 Prana Cafe is located within Vaayu Village, an eco-conscious and creative hub situated right off the beach. They take pride in locally sourced produce from cheese, vegetable to bread, even their coffee beans! If you are looking for healthy and hearty options in Goa, look no more!
Menu: ₹800 for two people (approx.)
Location: Chapel,Ashwem Beach, Ashwem, Ashwem Beach Road, Opposite, Holy Cross, Mandrem, Goa 403527, India
A hard-to-miss coffee shop in Anjuna, it will remind you of dotted on the narrow lanes across Europe. There are many reasons to love Babka, but the best one is a strong cup of coffee brewed perfectly. Babka is a European bread swirled with Chocolate or Cinnamon, and you will find such amazing bakes at this cafe to go along with your coffee!
Menu: ₹1,200 for two people (approx.)
Location: BABKA GOA, 1282, Gauwadi, Anjuna-Mapusa Road, Anjuna, Near Aalia Villa Anjuna, Goa, India 403509
G-Shot Coffee Roastery & Cafe does specialty coffee offering different brews, and different style to change the flavor of the coffee. An all-day roastery and cafe in Goa since 2018, they have a unique meditative approach towards specialty coffee and artisan food.
Menu: ₹1,100 for two people (approx.)
Location: H. No 436, Socol Vaddo, Assagao, Goa 403507, India
Caravela Cafe and Bistro is located in the Fontainhas area of Panjim also known as the Latin Quarter. Offering artisanal coffee and delectable Goan snacks, chill here in this colourful area. This place also doubles as a quaint homestay.
Menu: ₹700 for two people (approx.)
Location: 27, 31st January Road, Rua São Tomé, Panaji, Goa 403001, India
Known to serve Agonda's best cup of coffee, Mandala cafe is a bohemian cafe in the South Canacona area, which is considered as South Goa's gem. Relax in this laid back space serving healthy food including delicious raw, vegan & sugar free treats!
Menu: ₹700 for two people (approx.)
Location: Agonda Beach Rd, Agonda, Goa 403702, India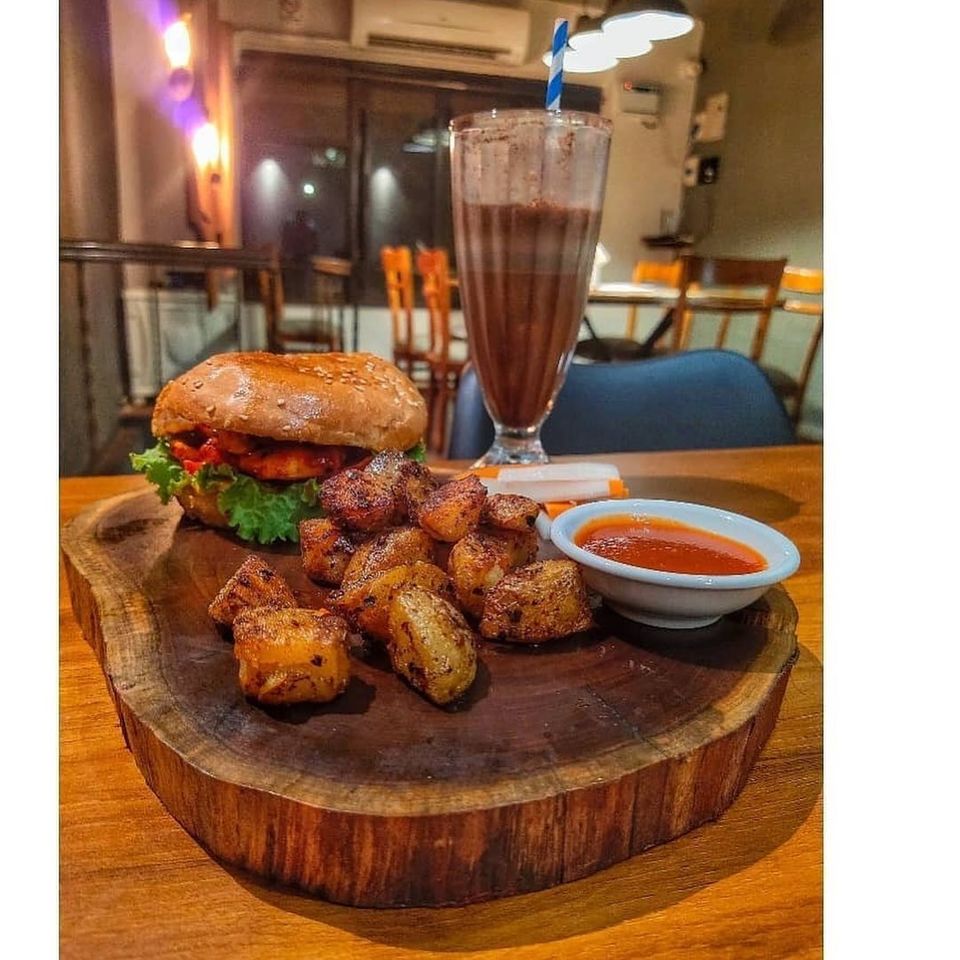 Imagine sipping a good cup of medium roast coffee sourced from Mumbai, in someone cosy living room in Goa! Thats exactly how this cafe is set up, nothing presumptuous or over the top. A simple place to chill and enjoy an espresso or a cold coffee, whatever your soul needs!
Menu: ₹600 for two people (approx.)
Location: A-2 Models Millennium Vistas, Caranzalem, Panaji, Goa 403002, India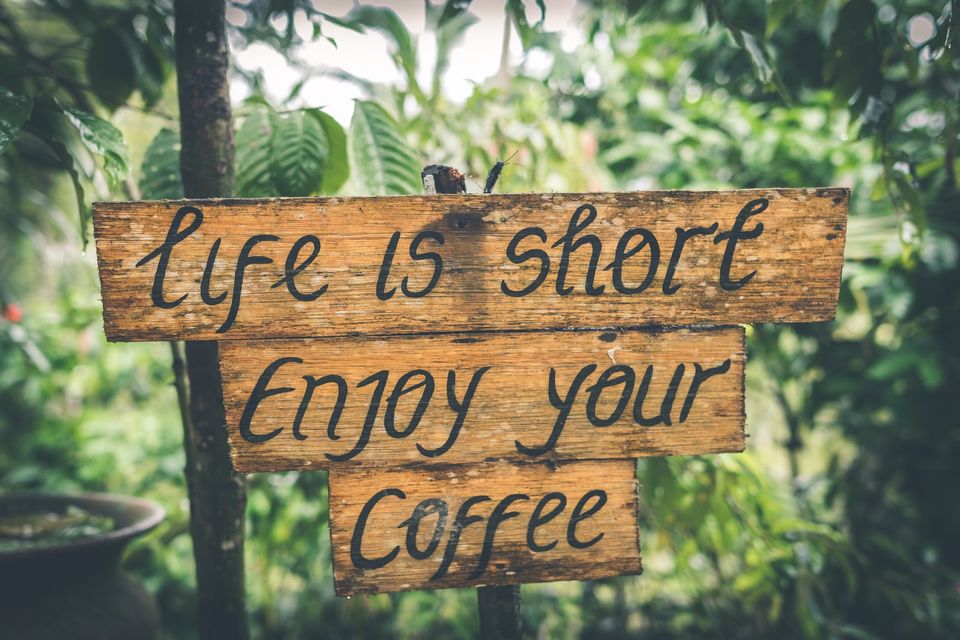 Are you a coffee lover? If you have a suggestion of a good cafe in Goa let me know in the comments below. After all it's never a bad time for a good coffee! I personally love the lattes in almond or soy milk, but a filter coffee can do wonders too! Follow me on Instagram @curlytravelmess for more food and travel suggestions!
Ready to travel for free? Earn credits and redeem them on Tripoto's weekend getaways, hotel stays and vacation packages after the pandemic is over!
Be a part of the largest online community of travellers on Tripoto's Facebook page!