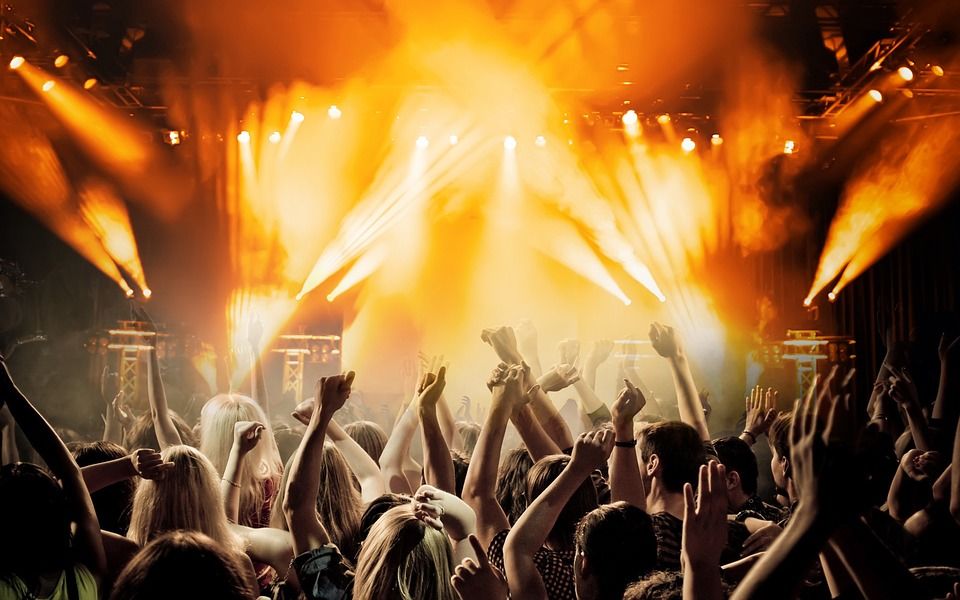 Goa, the party capital of India, is known for its nightlife. If you are visiting Goa for its nightlife then straight away head over to these amazing places and soak up the energy. I have consolidated the best nightclubs, bars and shacks that you must visit when in Goa!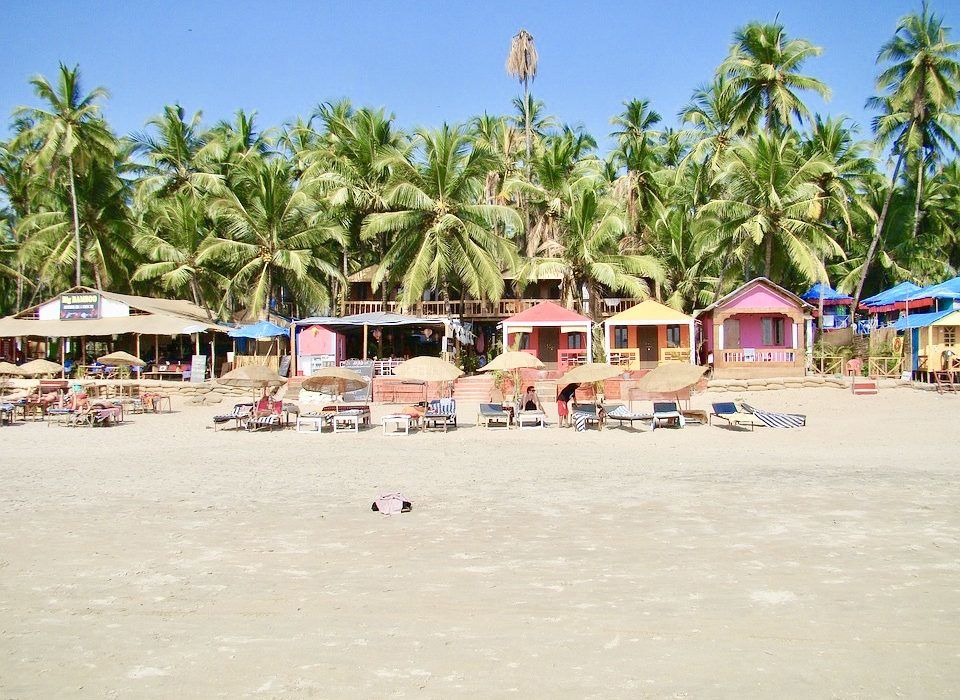 Best Nightclubs, Bars and Shacks that you must visit when in Goa
Are you visiting Goa for music, dance, mesmerising sunsets, quaint beaches or lip-smacking food? Hell yes? then you cannot miss to visit these best nightclubs, bars and shacks, which will, for sure, blow your mind away. So let the fun begin.
1. Hill Top, Vagator
An iconic party destination place, this is a place is visited by people from all over the globe and is a favourite amongst trance aficionados. DJs from all over the world come and perform and people specially travel to Hilltop only to see their favourites. This club is open only on Sundays and sometimes on Fridays and Saturdays but only for a short period of time.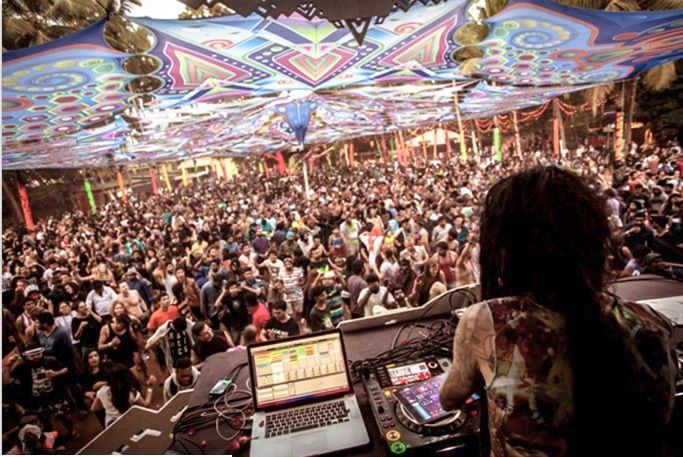 Location -Michael's School, Beach Road, Near St, Vagator, Goa 403509.
Music - Psychedelic trance.
Entry Fee - Depending upon the party, INR 800-2000 per person.
2. Club Cubana, Calangute
You haven't see Goa if you haven't been to Club Cabana. The ambience is perfect and it has different sections inside. You can sit by the pool or bar counter or even climb up to other section, which is next to the food counter J. The fourth section is their enclosed section, the dance floor. Visit website.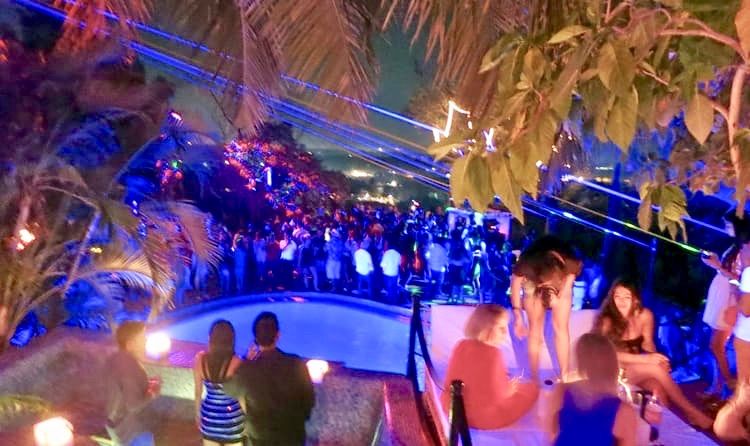 Location - Calangute - Arpora Road, Arpora, Goa 403507.
Entry Fee - INR 1800 per person
3. Tito's, Baga
Tito's is one of the oldest nightclubs in Goa, it has an entire lane named after them (Titos lane). Visit website.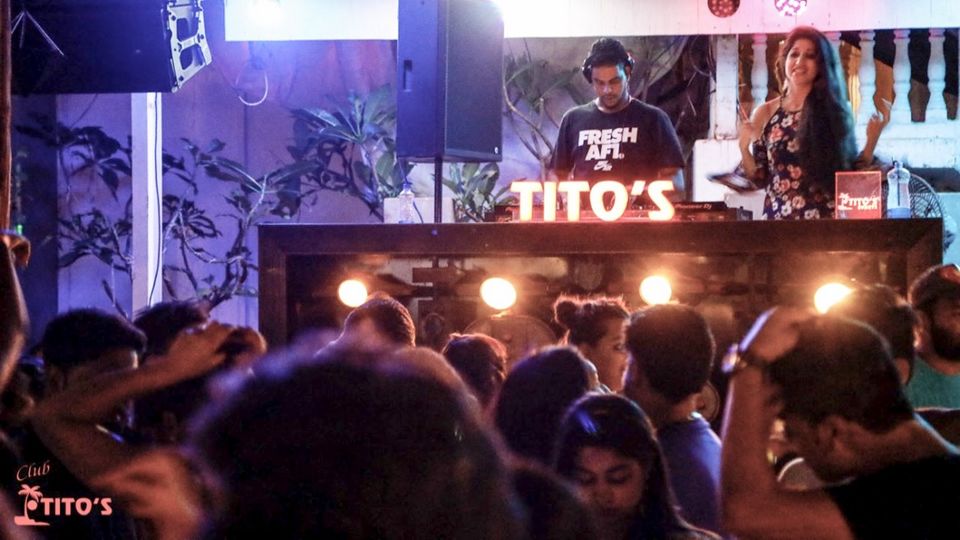 Location - Titos Lane, Baga Calangute, Bardez, Goa 403516.
Music - Trans, House, Bollywood.
Entry Fee - INR 2000 couple and INR 2500 for stag entry.
4. Café Mambos, Baga
Owned by the 'Tito's Group of Companies', Café Mambo is the most visited clubs by the locals and tourists. If dancing all night long is your idea of fun, definitely head to this club for a whole lot of fun.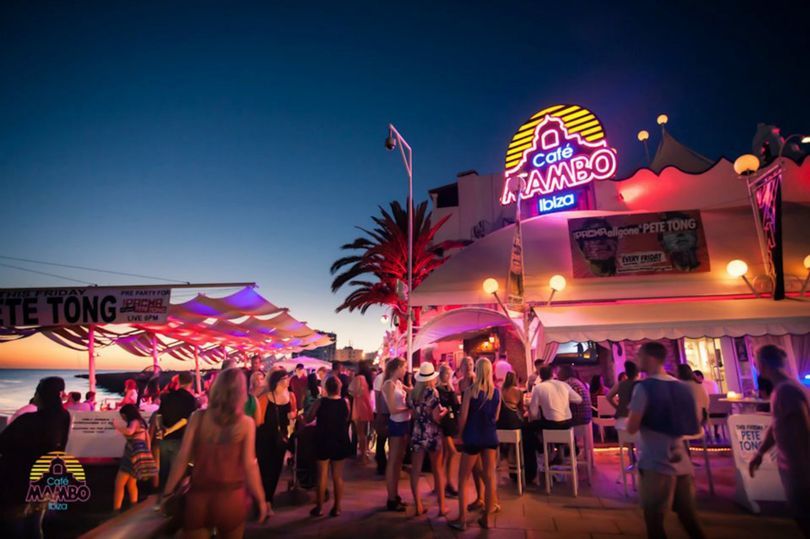 Location - Titos Lane, Baga Beach, Goa, 403516.
Music - Hip-hop & House.
Entry Fee - INR 1500 Couple; INR 3000 for stag entry.
5. Sinq Night club, Candolim
This elite nightclub offers four entertainment zones. One can enjoy the nightclub, relax by the contemporary Goan tavern, indulge in drinks and music by the pool or groove at the lounge. Visit website.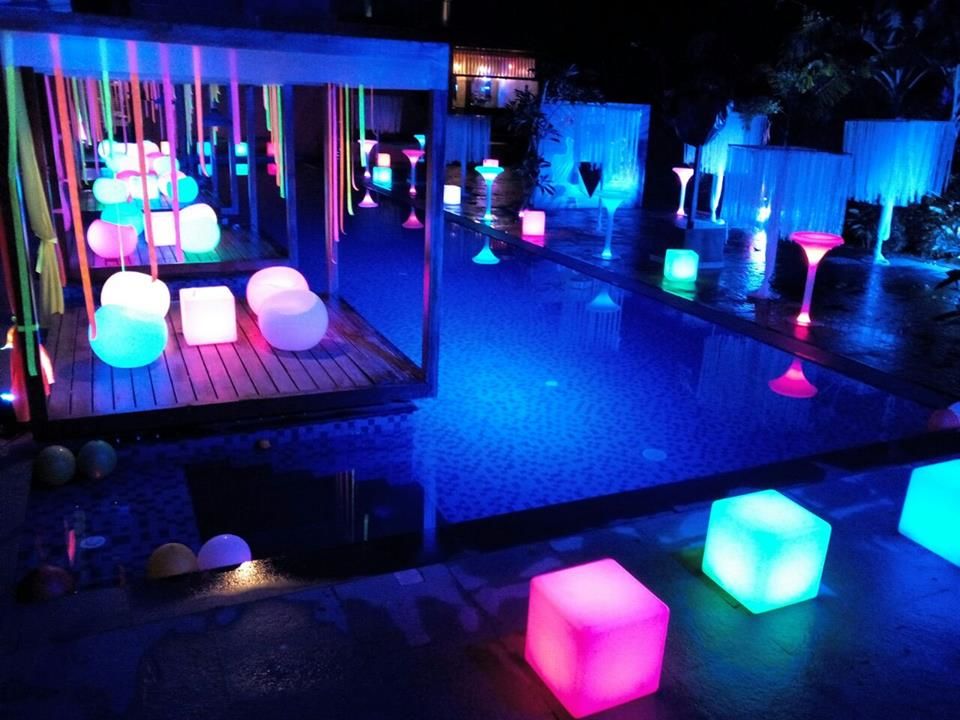 Location - Opposite Taj Holiday Village, Aguada Rd, Candolim, Goa 403515.
Music - Funky, electro, trance, techno, EDM and themed nights.
Entry Fee - INR 1500 Couple.
6. Curlies and Shiva Valley, Anjuna
One of the most picturesque and Goa's most legendary beach shack, Curlies was one of the first shacks in the state. Perfect for couples, friends and even solo travellers.
Shiva valley, famously called as the psychedelic temple, is located next to Curlies and is renowned for its Tuesday trance parties starting from 5pm. Neon lights and bass-thumping music will make you dance to the tune again and again.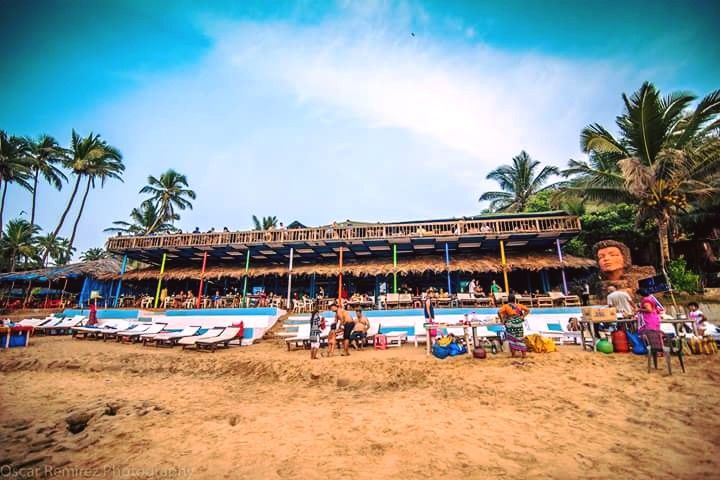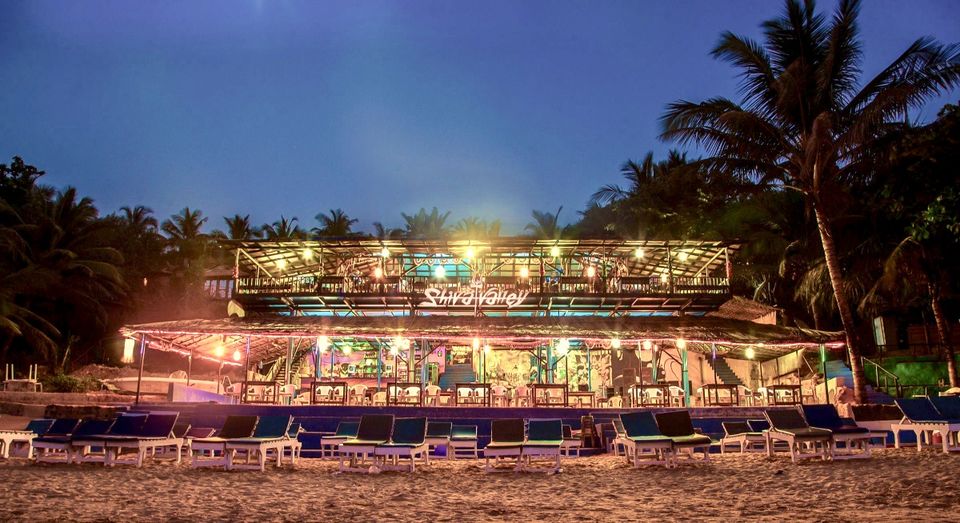 Location- Anjuna Beach, Near Flea Market, St. Michael Vaddo, Anjuna, Goa 403509
Music- psychedelic, trance and techno.
Cost for Two - INR 1500 + taxes.
7. Café Mojo, Panjim
Café Mojo is India's first e-beer pub where you pour your beer and pay by the ML and not by the glass. So, pay for what you drink. This is a quaint English pub with a Goan twist. Visit website.
Location - Menezes Bragança Rd, Near Apple Corner, Ozari, Panaji, Goa 403001.
Cost for Two- Approx. INR 2500 (with alcohol) + taxes.
8. Cavala, Calangute
One of the popular spots in North Goa, it's a great place if you want to chill with some good music, minus screaming teenagers! Watching the sunset while sipping a beer and listening to live music is totally worth it. Visit website.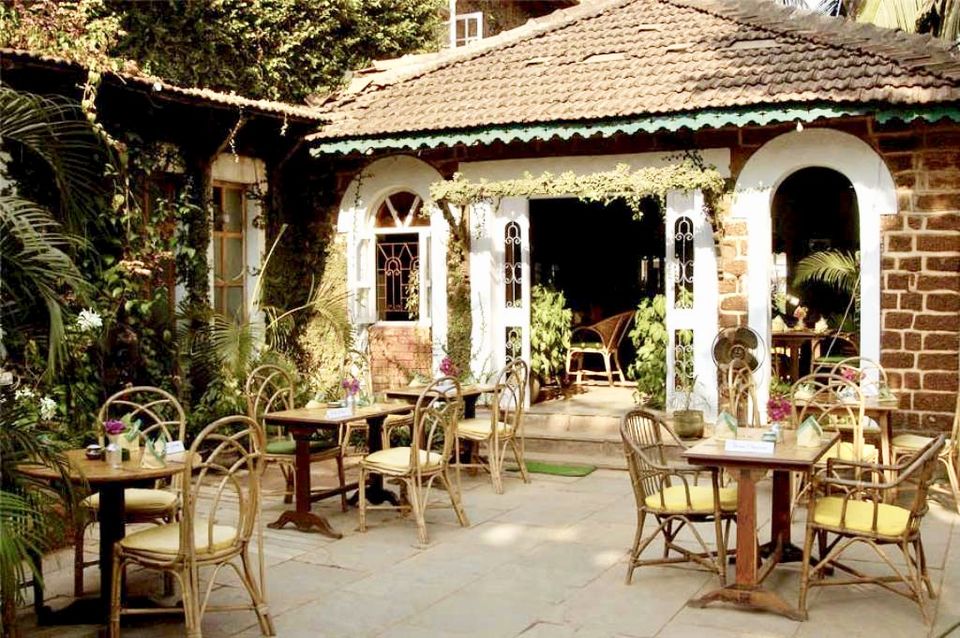 Location -Calangute-Baga Road, Baga - Saunta Vaddo, Calangute, Goa 403516.
Music - Live music, retro.
Cost for Two - INR 1700 + taxes.
9. Brittos, Baga
This beach shack in Goa is favourite amongst locals and even (loyal) non-resident visitors. After your water sport activities, this is the perfect place to chill and have a peaceful time. They have multi-cuisine menu with plethora of options of sea-food.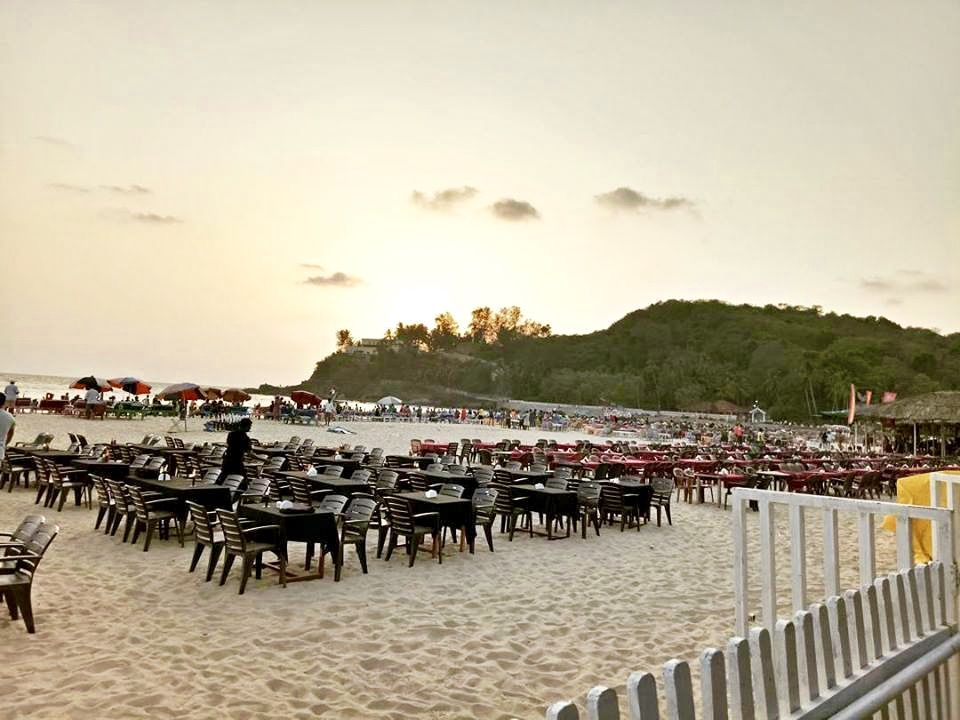 Location - House No.7, 171, Calangute - Baga Rd, Saunta Vaddo, Baga, Goa 403516.
Cost for Two - INR 1500 + taxes.
10. Sublime, Assagoa
One of the most beloved restaurants, Sublime has very recently, moved (from Morjim) to Assagoa. If one has to describe this Bistro-bar in few words, those will be "divine sunset" and "heavenly food". Known for meat lover's paradise, it will surely fill your appetite. It is one of the best shacks in Goa and my personal favourite!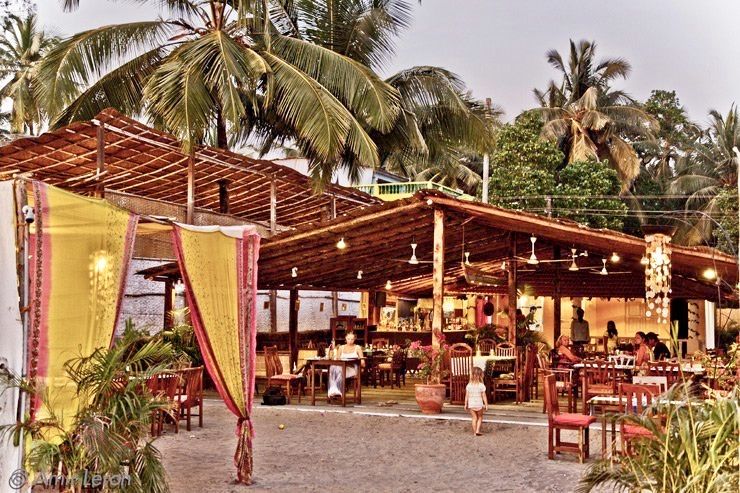 Location - House No 481, Bouta Waddo, Assagoa, Gos 403507.
Cost for Two - INR 1300+ taxes.
11. Thalassa, Vegator
This beautiful Greek style shack-cum-restaurant is located on a high cliff, Vegator. They have lovely outdoor tables shaded by palm trees and magnificent sea views. You will fall in love with the décor and pastel shades used at this place.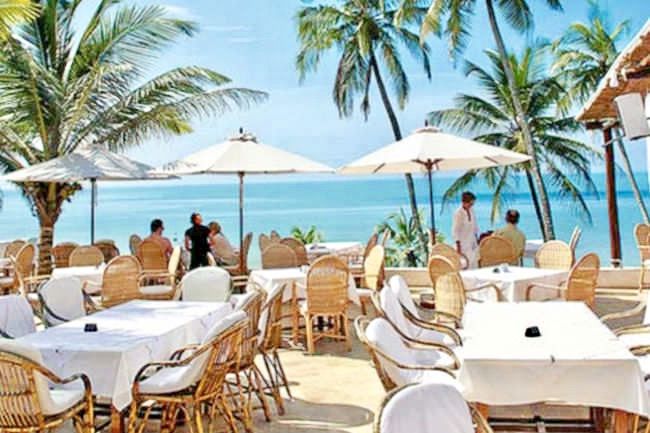 Location- Small Vagator, Ozran, Near Nine Bar, Vagator, Goa 403509.
Cost for Two - INR 1500 + taxes.
12. LPK Waterfront
Relatively a new night club, LPK stands for Love Passion Karma. This exotic club is nestled in the midst of Candolim River. Patrons get bedazzle with historical interiors, music and service. What stands out for this place is the Indo-Portuguese church backdrop and rock-carved themed decor!
Location - Nerul Road, Opposite Bank of India, Nerul, Goa 403114.
Entry Fee: INR 1500 Couple and 3000 for stag entry.
These are my best picks in Goa!
Happy partying guys! :-)
Frequent Searches Leading To This Page:-
Best Tour Packages for Goa, Goa Tour Package for Couple, Best Travel Packages for Goa, Best Goa Trip Packages, Goa Holiday Tour Packages, Top Goa Packages for Family, Goa Honeymoon Packages from Delhi