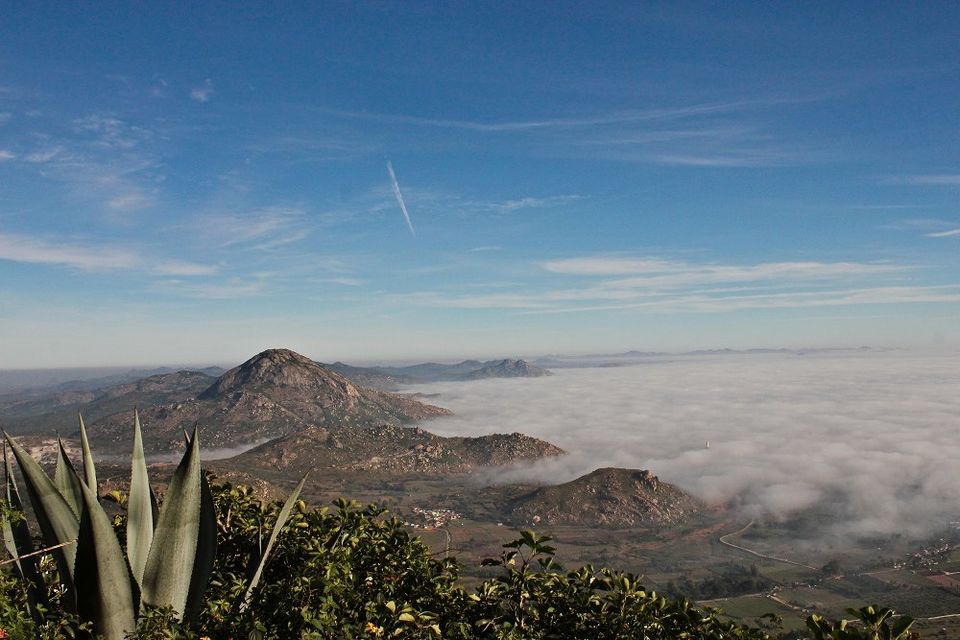 It is often said that 'the best places are off the beaten path'and Nandi Hills is a clear testimony to that. Nandi Hills also known as Nandidurg is an ancient hill fortress situated in the Chikkaballapur district near Bangalore.It is said that the name of Nandi Hills originated from the resemblance of the hill to a sleeping bull (Nandi).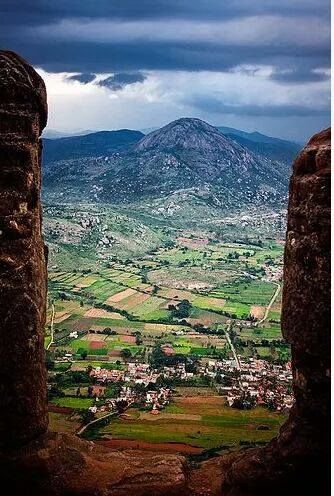 If you are dreaming about the which place would be best for watching sunrise in India, then the name of Nandi hills acquire the top in the lists.Breathtaking views ignite your senses and cool wind blowing lets you unwind yourself. Roaming amidst the long grass and tall trees ,you can enjoy the nature, chirping of birds and humming of bees, breathe in the fresh air and take a stroll through the lovely surroundings.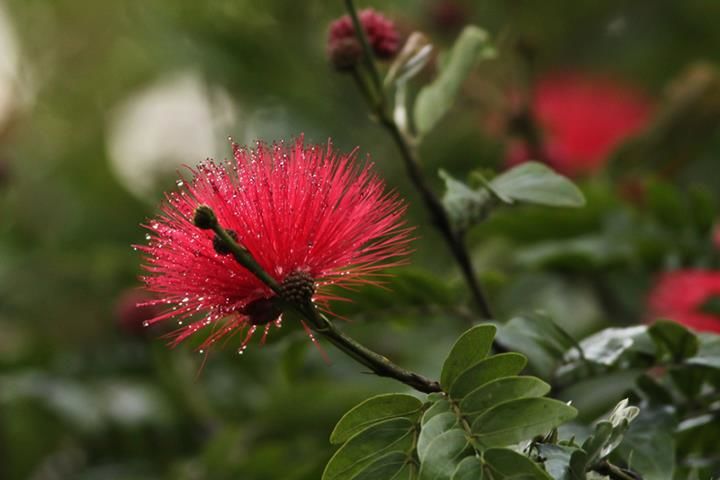 To relieve stress from busy and hectic life, peoples are rushing towards Nandi hills during weekends and holidays.The hill is also home to some breathtaking scenery, rare varieties of flora and a very peaceful atmosphere, making it a perfect place for a holiday.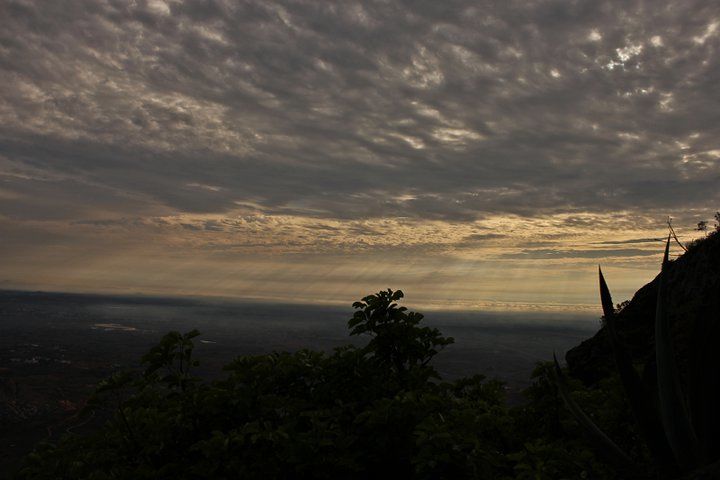 The best time to enjoy the beauty of this scenic place is early mornings. Although you can visit the hills at any time of the year, it is recommended to go during the rainy season. Nandi Hills is a haven for cyclists and the lofty altitude coupled with the amazing terrain and the spectacular landscape makes cycling at Nandi Hills a complete adventure in itself.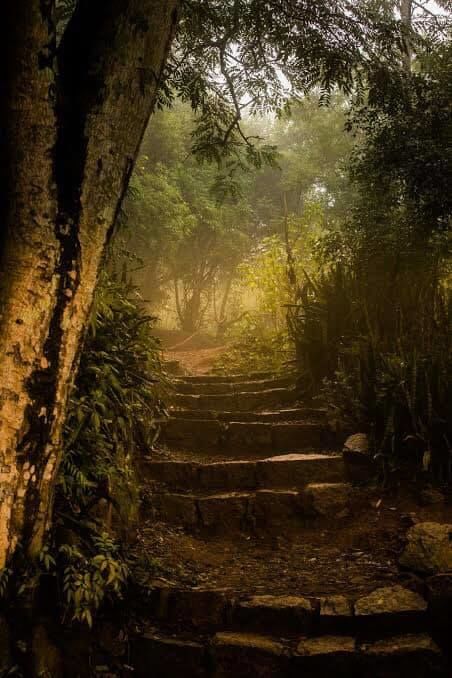 Tipu Sultan's Summer Palace and Tipu's Drop, a 600 ft cliff from where Tipu Sultan used to throw his prisoners, offers a spectacular view of the valley. The entire place is barricaded for safety and offers stunning views of the surrounding landscape.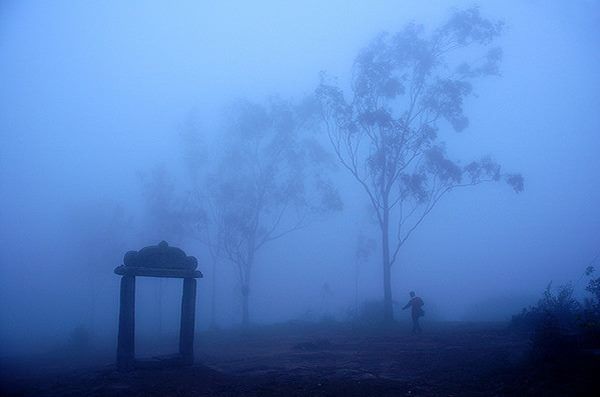 Paragliding is also a very famous activity in Nandi Hills, and the experience of paragliding amidst the rolling valleys and the lush green hills is an experience that will get your adrenaline pumping.Just make sure, you have checked the weather beforehand and scheduled your travel accordingly.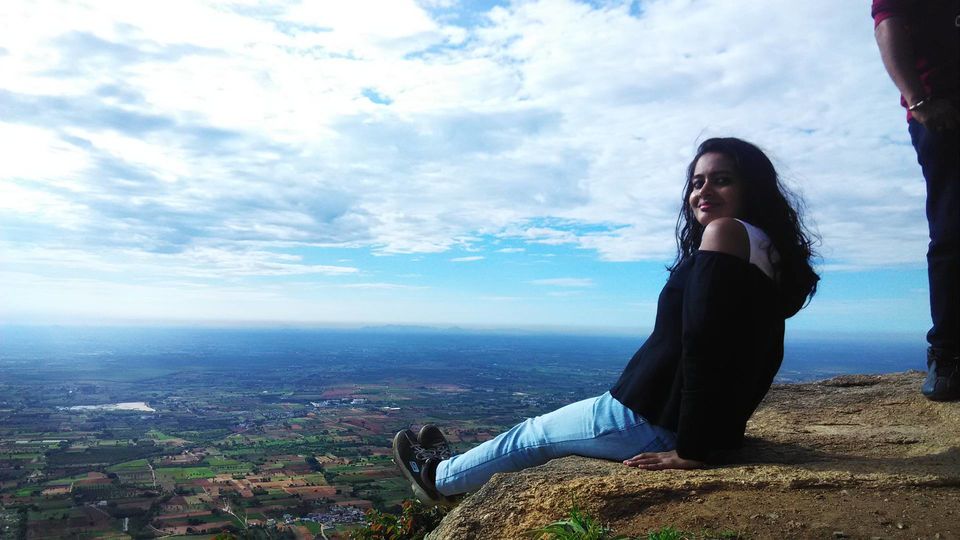 So if you are in Bangalore don't miss a chance to visit Nandi Hills.
Happy Travelling!!!