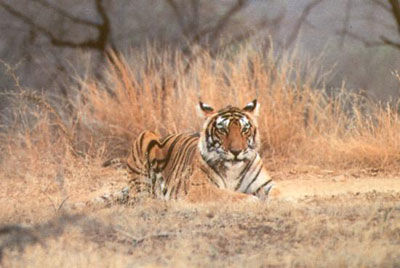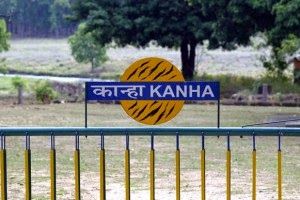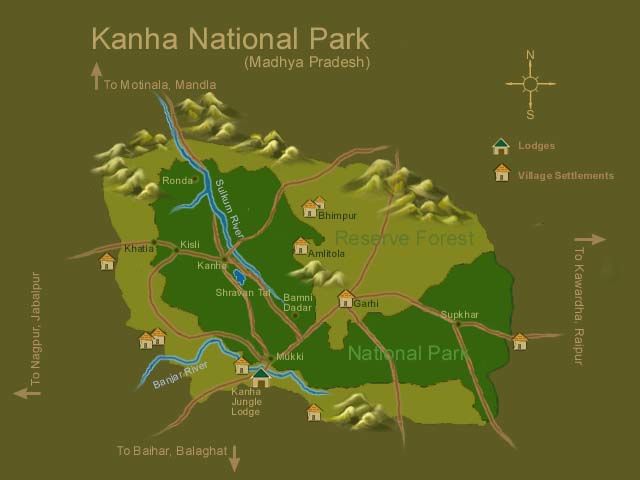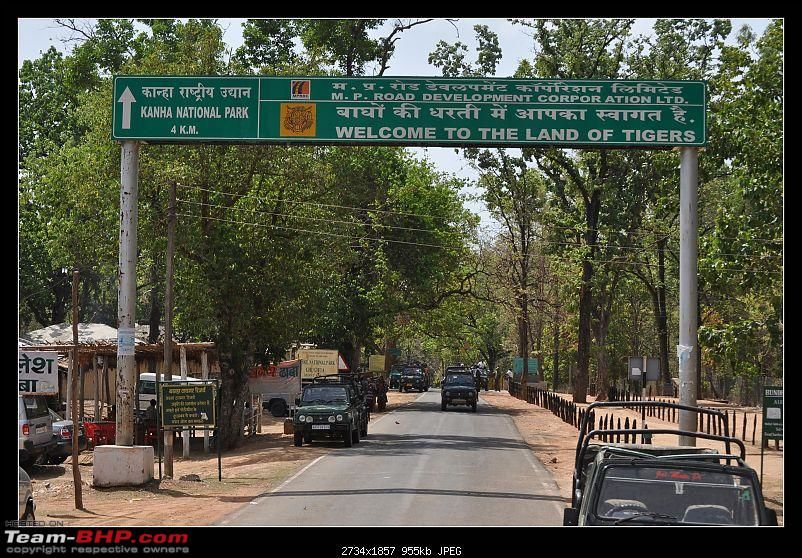 Best time to visit:
Every year Kanha National Park is open for visitors from the 15th of October to till 30th of June. As per the climate of Central part of India, the peak season for Kanha National Park is during winters, say October to March. Most of the tourists visit the park between November and March, mainly because the summer's heat is unbearable. The period between November and February is excellent for visiting Kanha national park as the rain fall during monsoon rejuvenated all the nature & vegetation. Particularly this period is best for bird watching. A lot of migratory birds visit the park during the winter months. During the time period from March to May most of the vegetation at Kanha National Park gets dried & Tiger Sighting is relatively easier than it is in winters. The month of March is the best month for wildlife viewing and the temperature is not very high however Months of April & May provide a great & almost sure opportunity to Wildlife Photographers specially who are looking for some rare photographs of the largest member of cat family.
Safari Timings: 
Kanha National Park remain open for visitors from 16th October to 30th June. The safari timings are:
| | | |
| --- | --- | --- |
| Timings | Morning Safari | Afternoon Safari |
| 16th October to 15th February | Sunrise to 11:00 AM | 02:00 PM to Sunset |
| 16th February to 15th April | Sunrise to 11:00 AM | 03 PM to Sunset |
| 16th April to 30th June | Sunrise to 10:00 AM | 03:30 PM to Sunset |
Note:
At Kanha afternoon shift of Jeep Safari remain close for visitors on Every Wednesday.

Morning & Afternoon both the shift remain close on Holi festival (In the month of March)
There are some necessary details which required for safari reservation:

Full Name of every visitor

Age & Gender

Nationality

Any Identity proof details like Passport, Driving License, PAN Card or Voter

I D Card. Visitor is required to carry the same ID proof in original at the time of visiting the national park.
Tips & Important Information
There are two main entry points into the park, Kisli and Mukki (on the western side at a distance of 35 km from one another). Entering from the Kisli gate from Khatia, you will see the most biodiversity.

It is the point of start for most safaris and also a major camping site. Both the entrances have canteens and orientation centres with sale counters where brochures and souvenirs are sold.

Visitors are only allowed to go on jeep safari at designated times, which are in the morning from 6:30 to 10:00 and evening 2:30 to 6:00. Only petrol vehicles are allowed inside the park (speed limit 20 km/hr).

Follow the rules of the park and do not pollute the environs by leaving behind litter and other non biodegradable material. The forest authorities are very strict in enforcing the rule and any discrepancies by the visitors are immediately reported and could mean heavy penalties.

Do not forget to carry along binoculars and camera. Prior booking and basic information about the place can be of much help.
Kanha National Park is a place where wildlife enthusiasts would love to be in during their vacation. It is located in the Satpura range of hills, and is spread over Balaghat and Mandla districts. In 1879, it was declared a reserve forest and then a wildlife sanctuary in the year 1933. Kanha was accorded the status of a National Park on 1st June, 1955. Located in Mandla and Balaghat districts, the Kanha Tiger Reserve is being occupied by two major sanctuaries, the Hallon and the Banjar Sanctuaries. Respectively covering the area of 250 sq km and 300 sq km, the Kanha Reserve together forms a greater area of 1,949 sq km. This wildlife reserve is largely popular for its tigers, but visitors would also come across many different species of wild animals while touring the region. A stay in Kanha also makes it possible for them to visit some places of interest located near the national park.