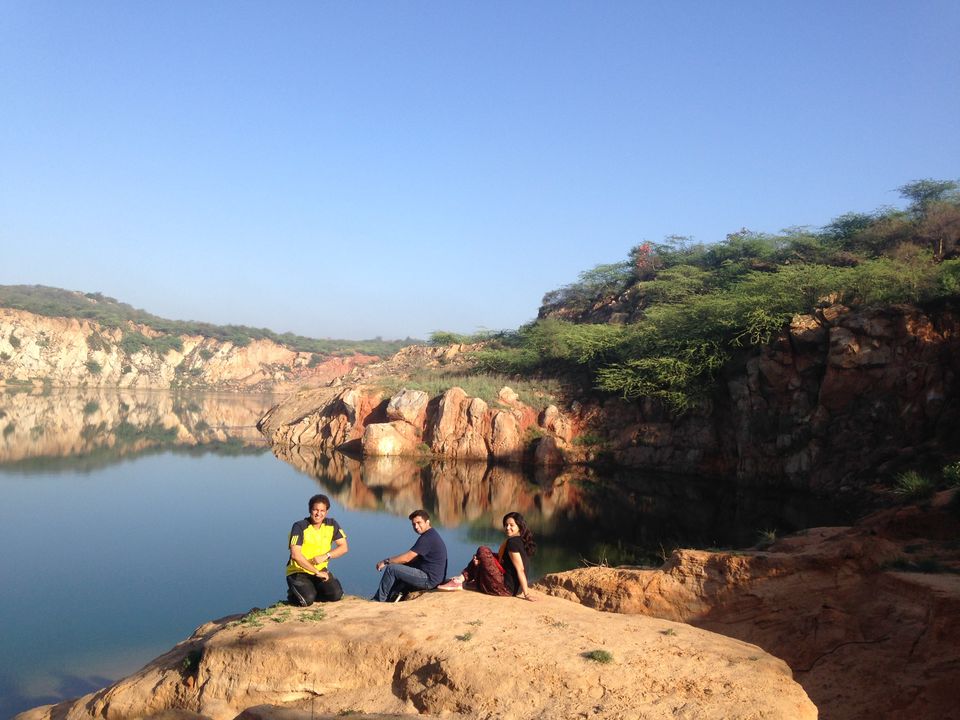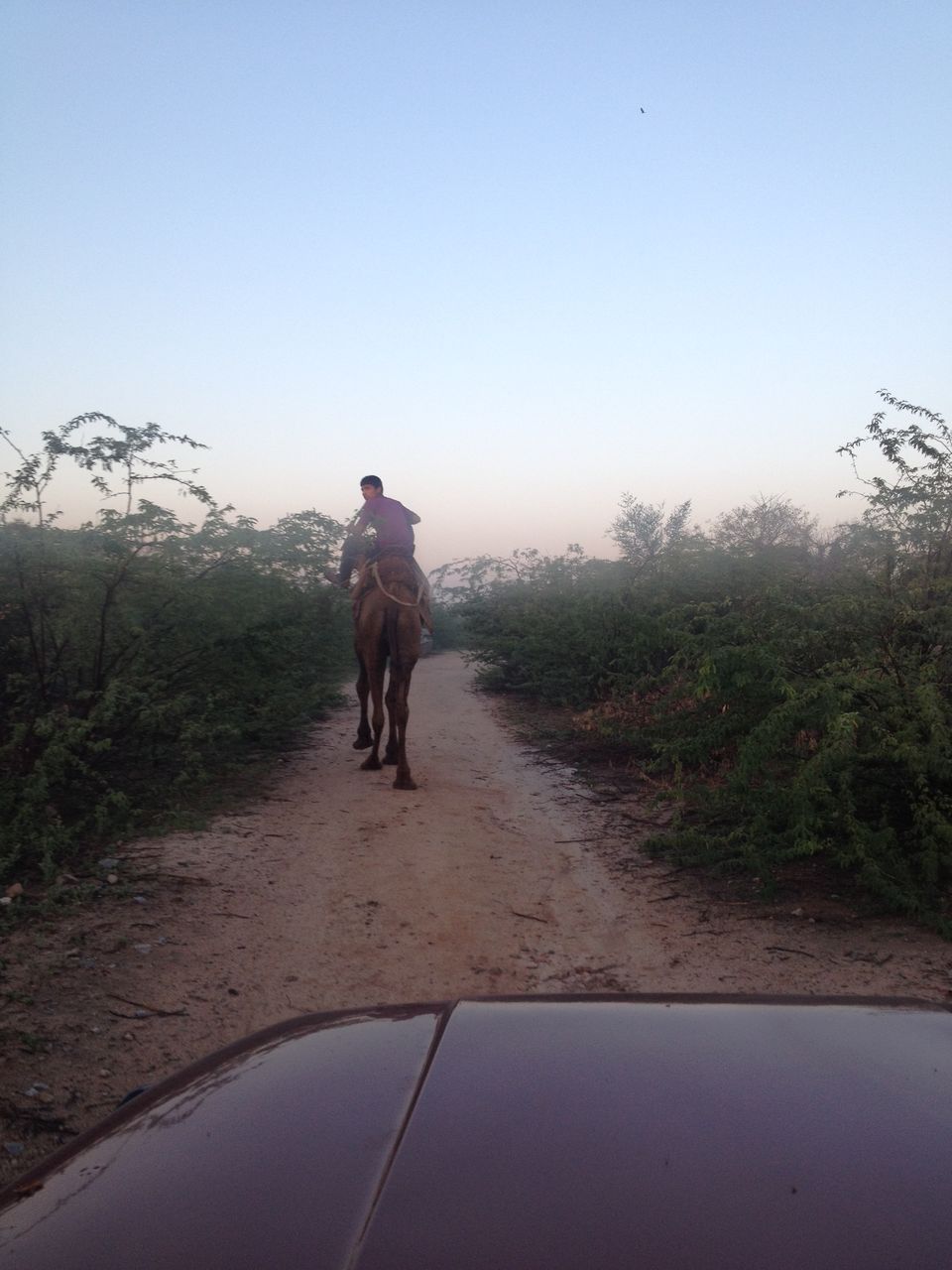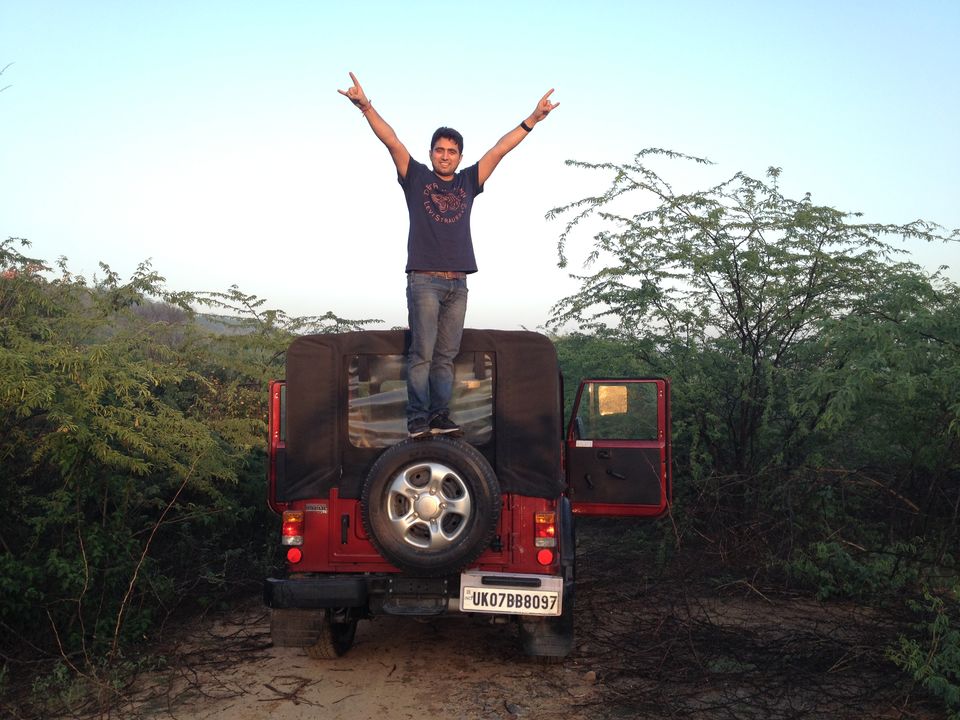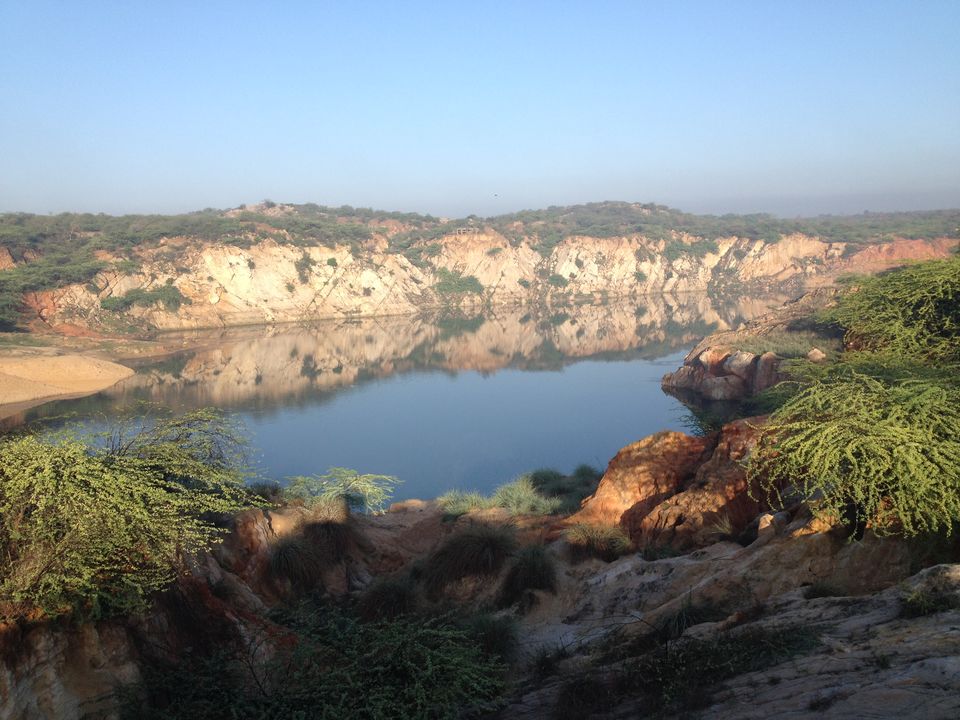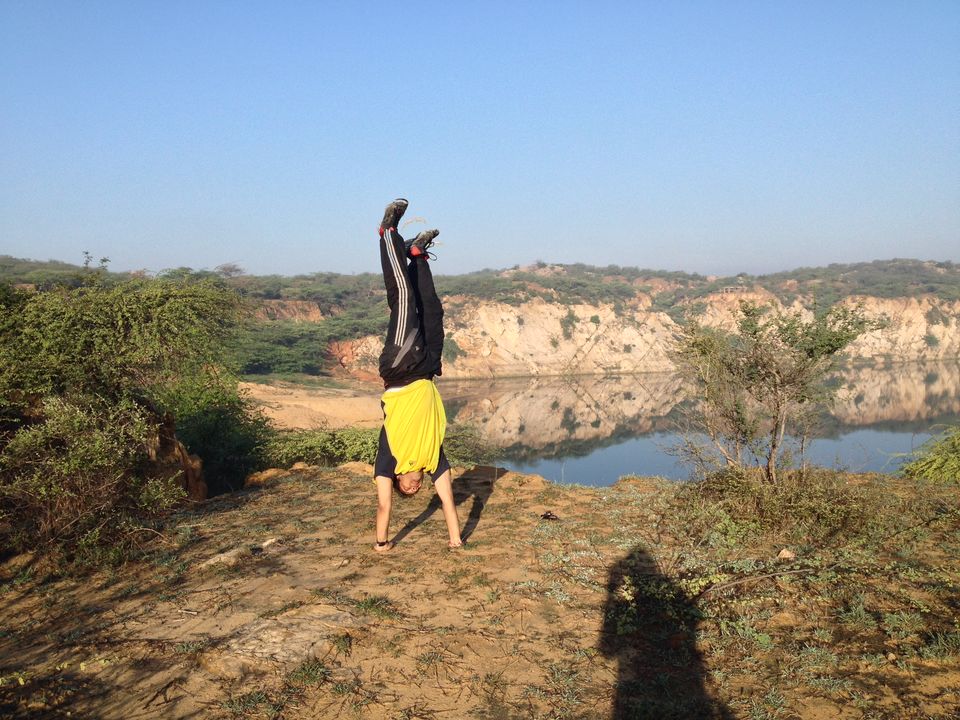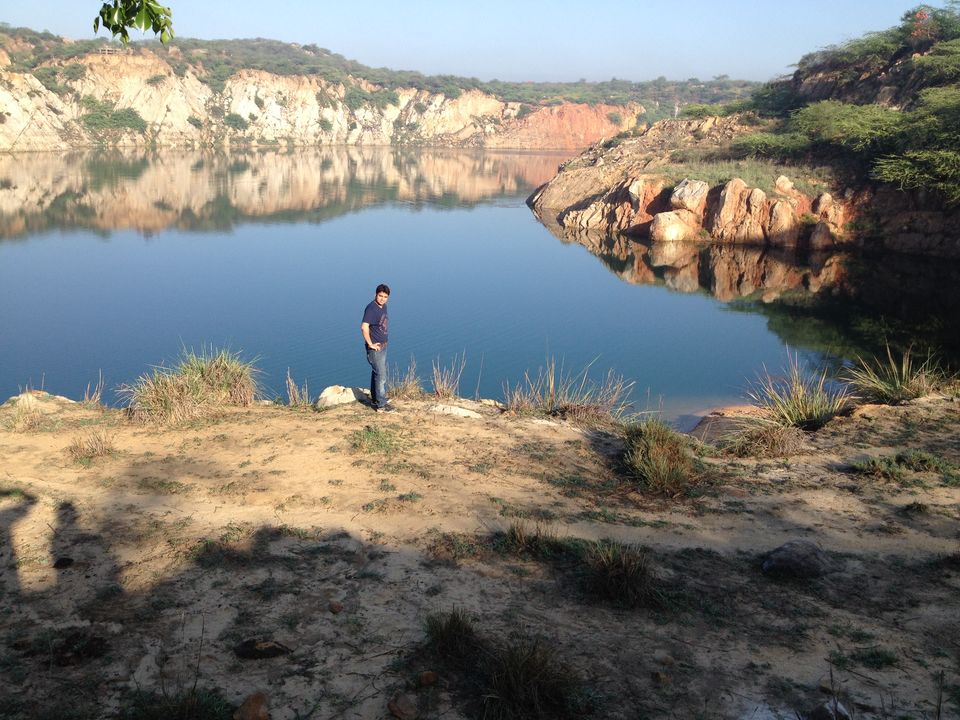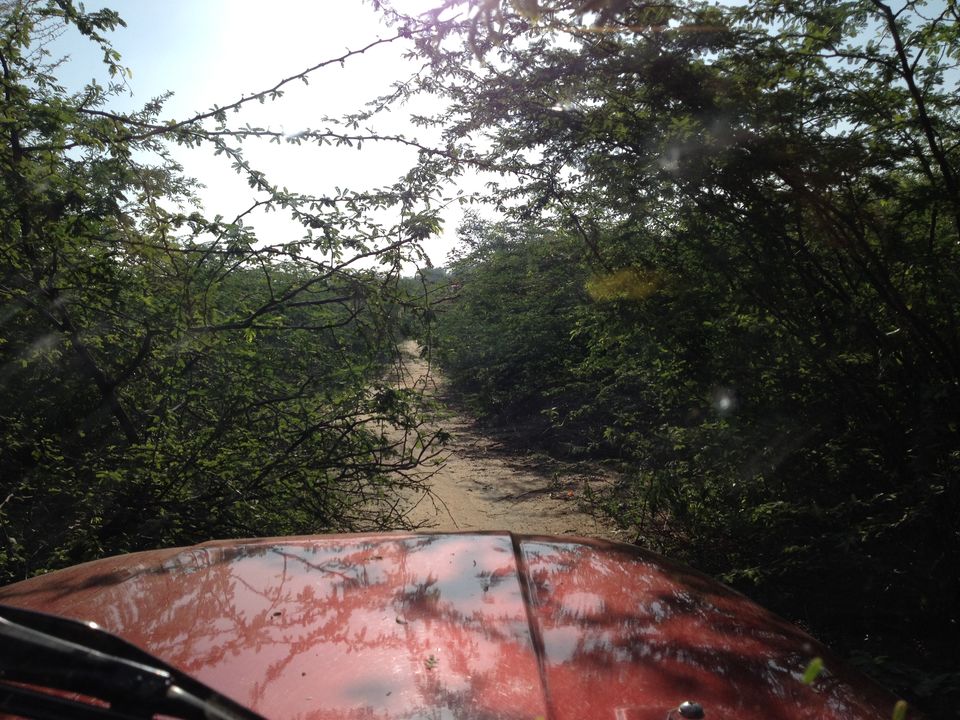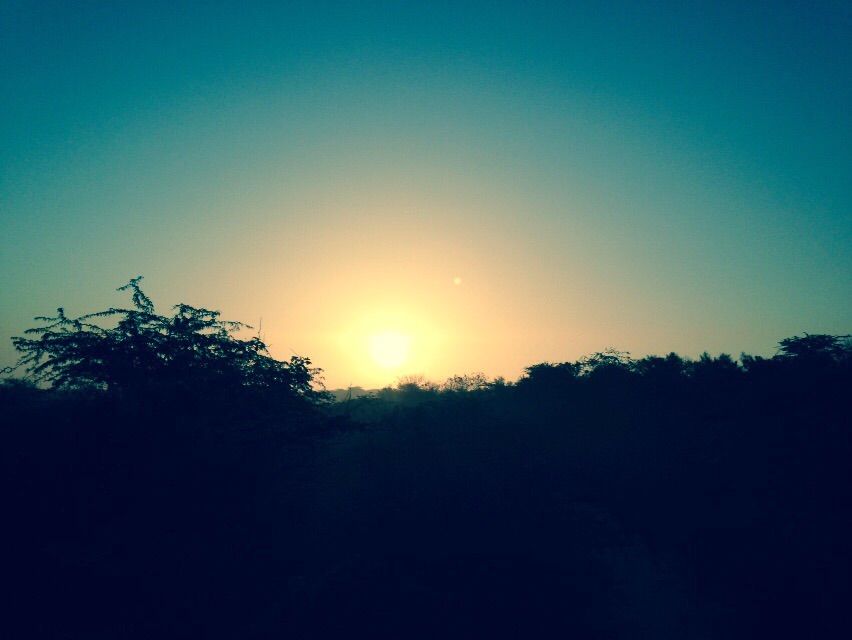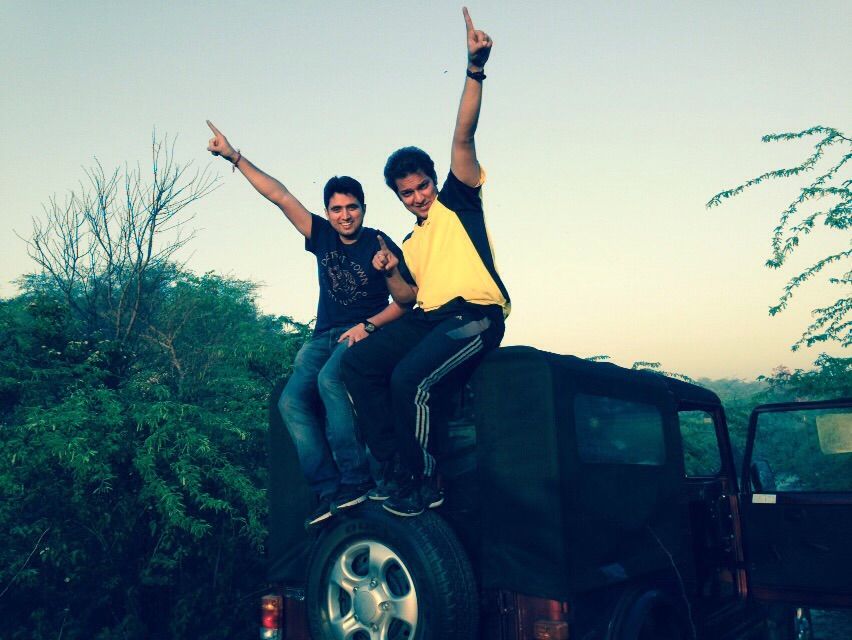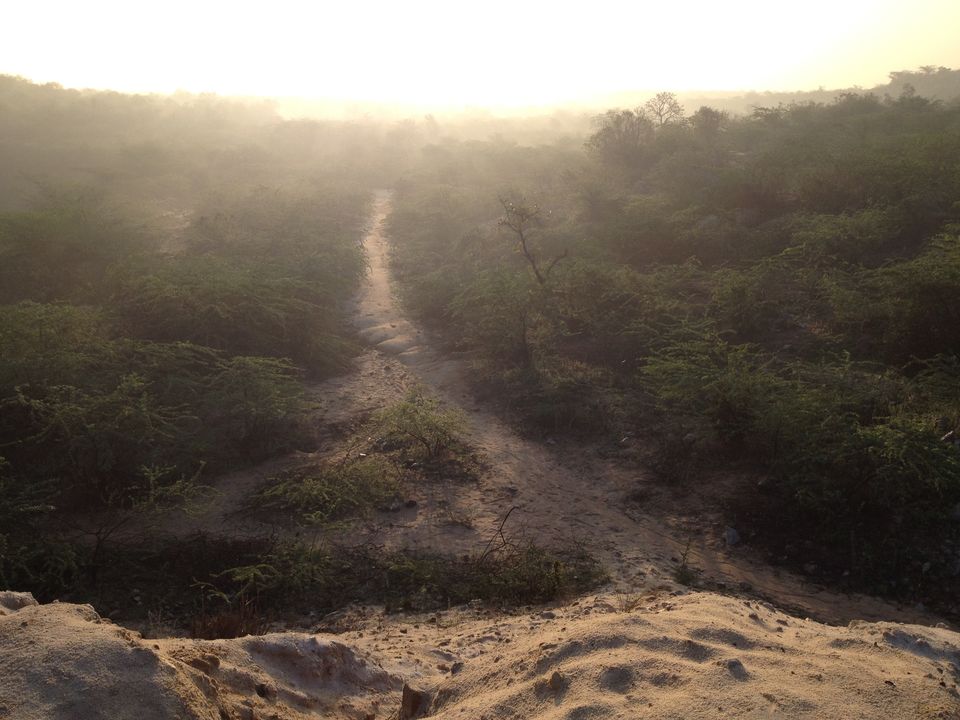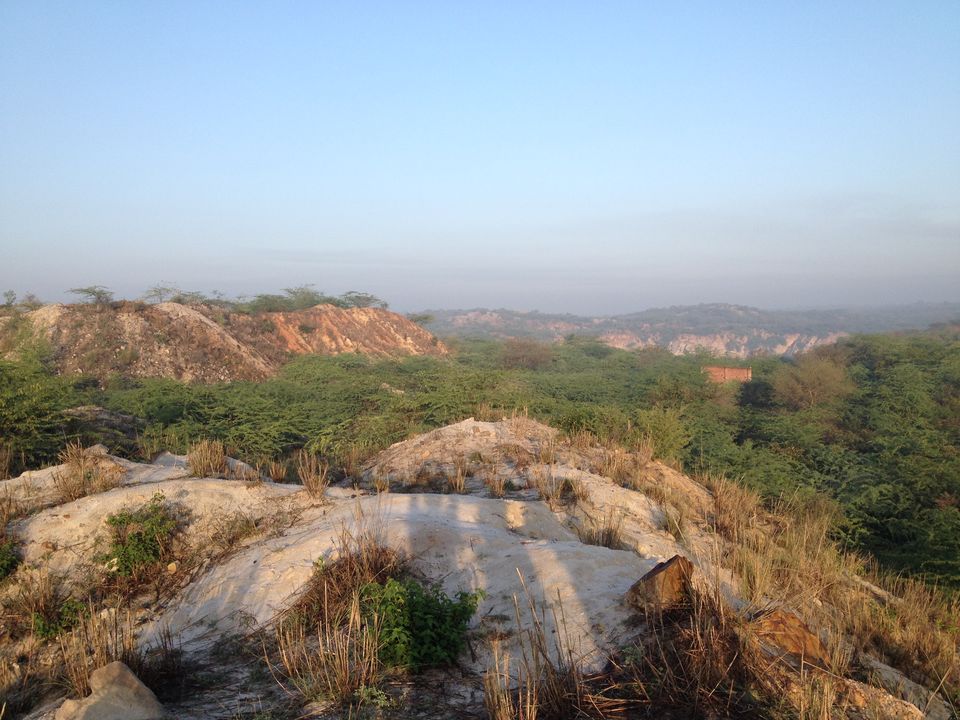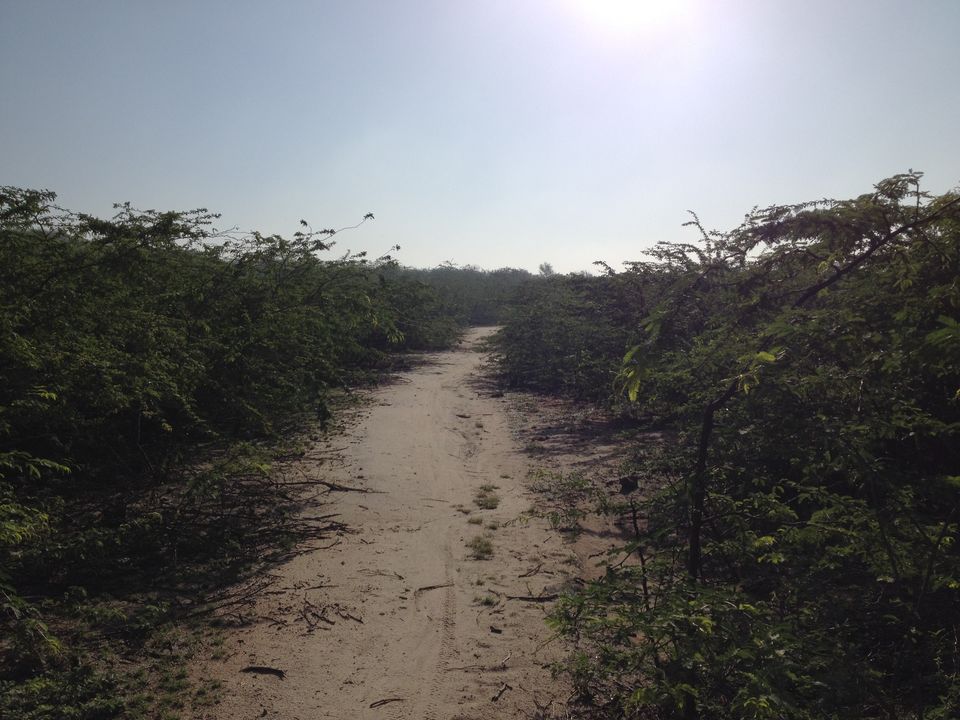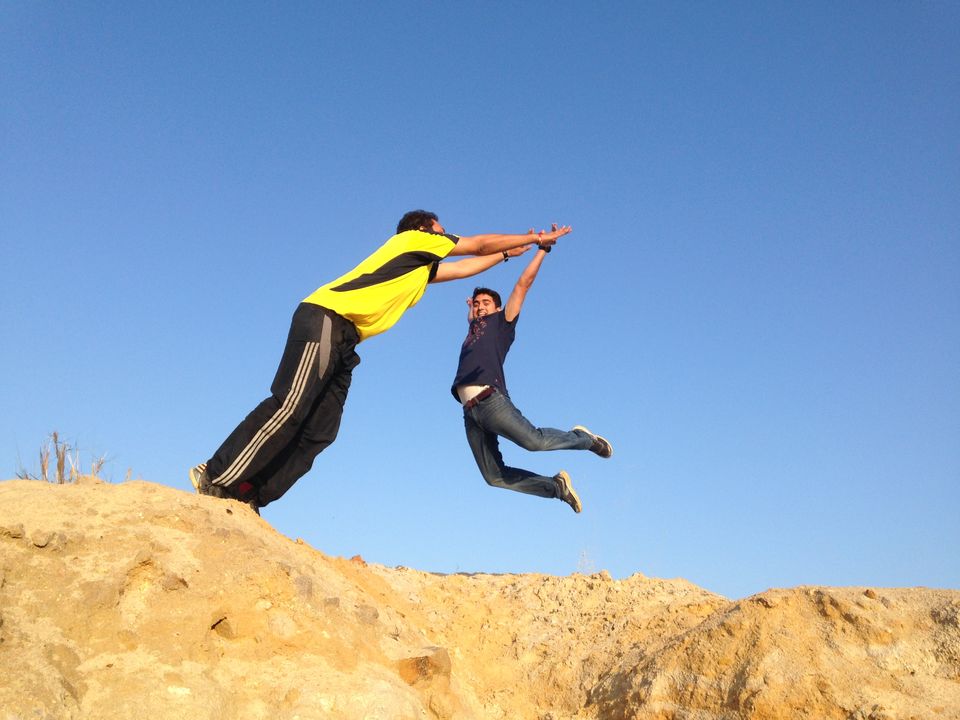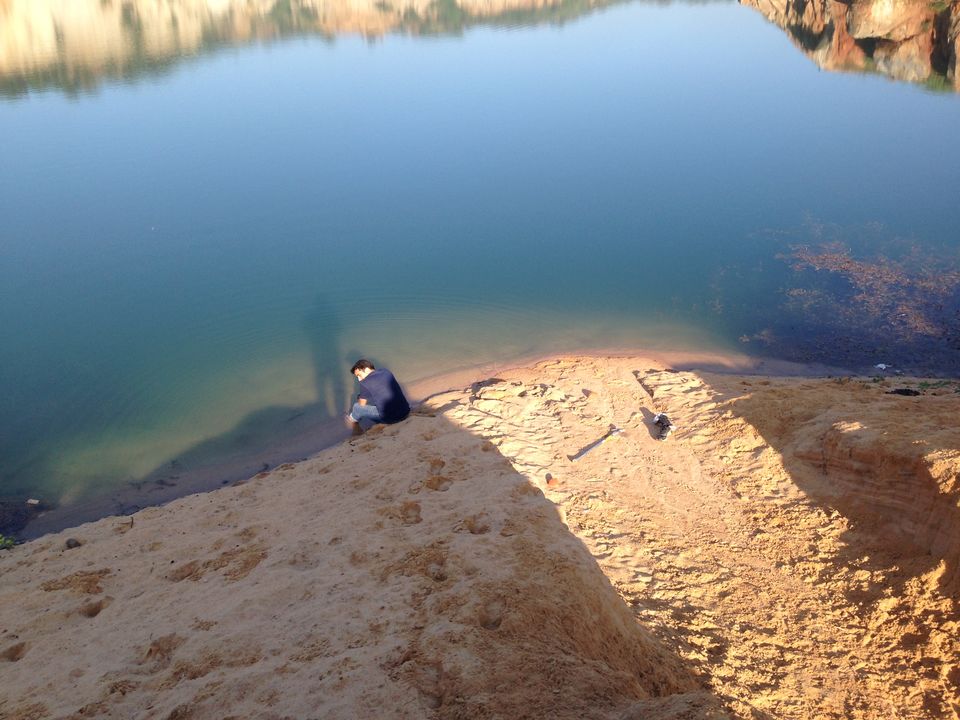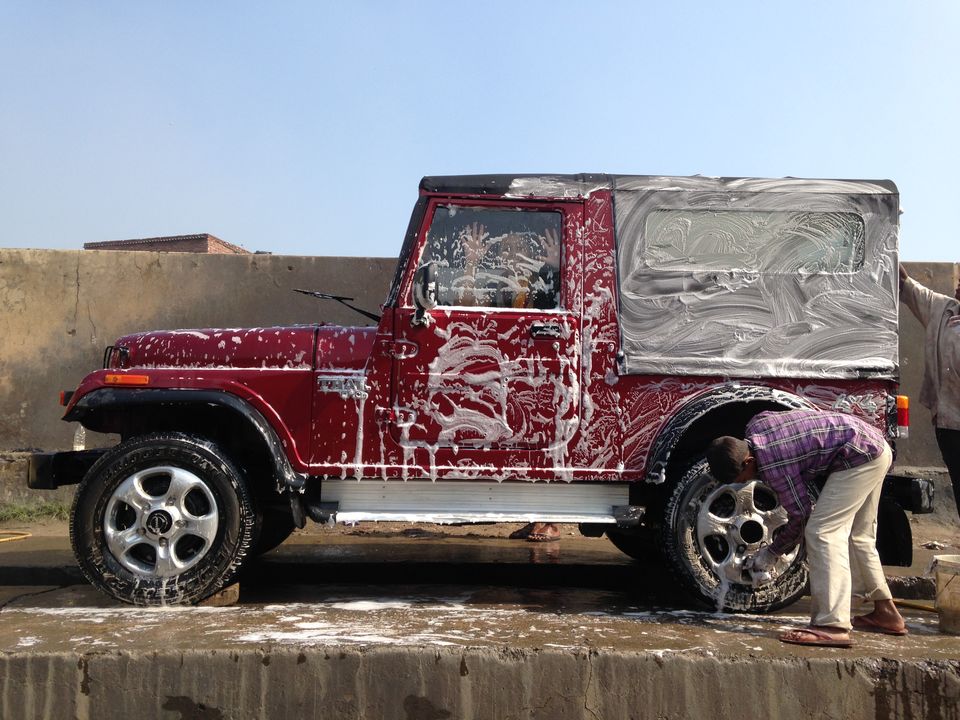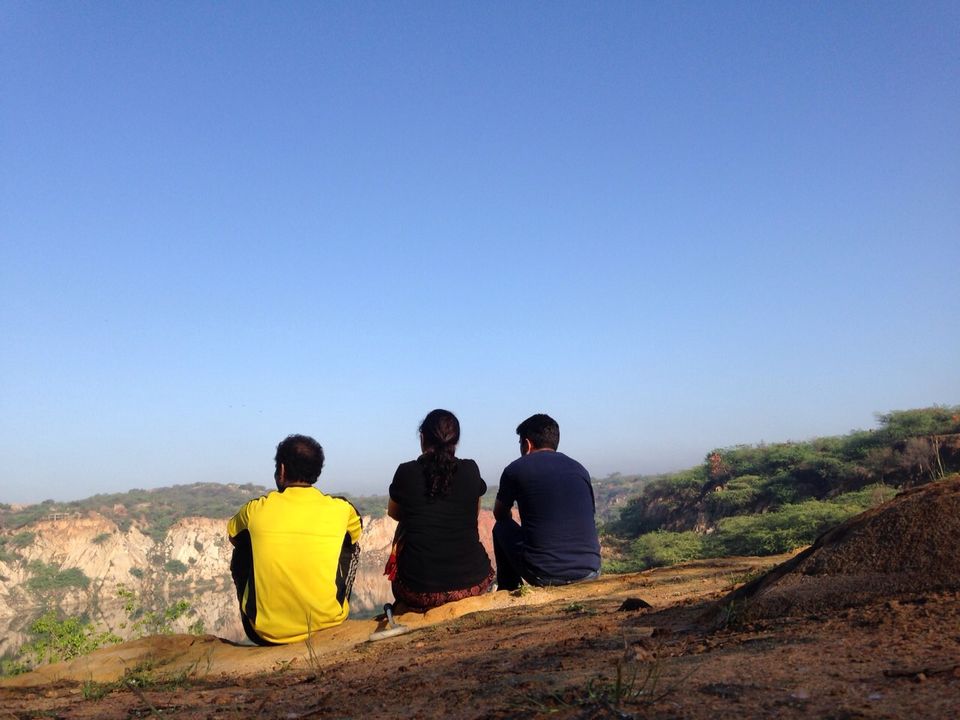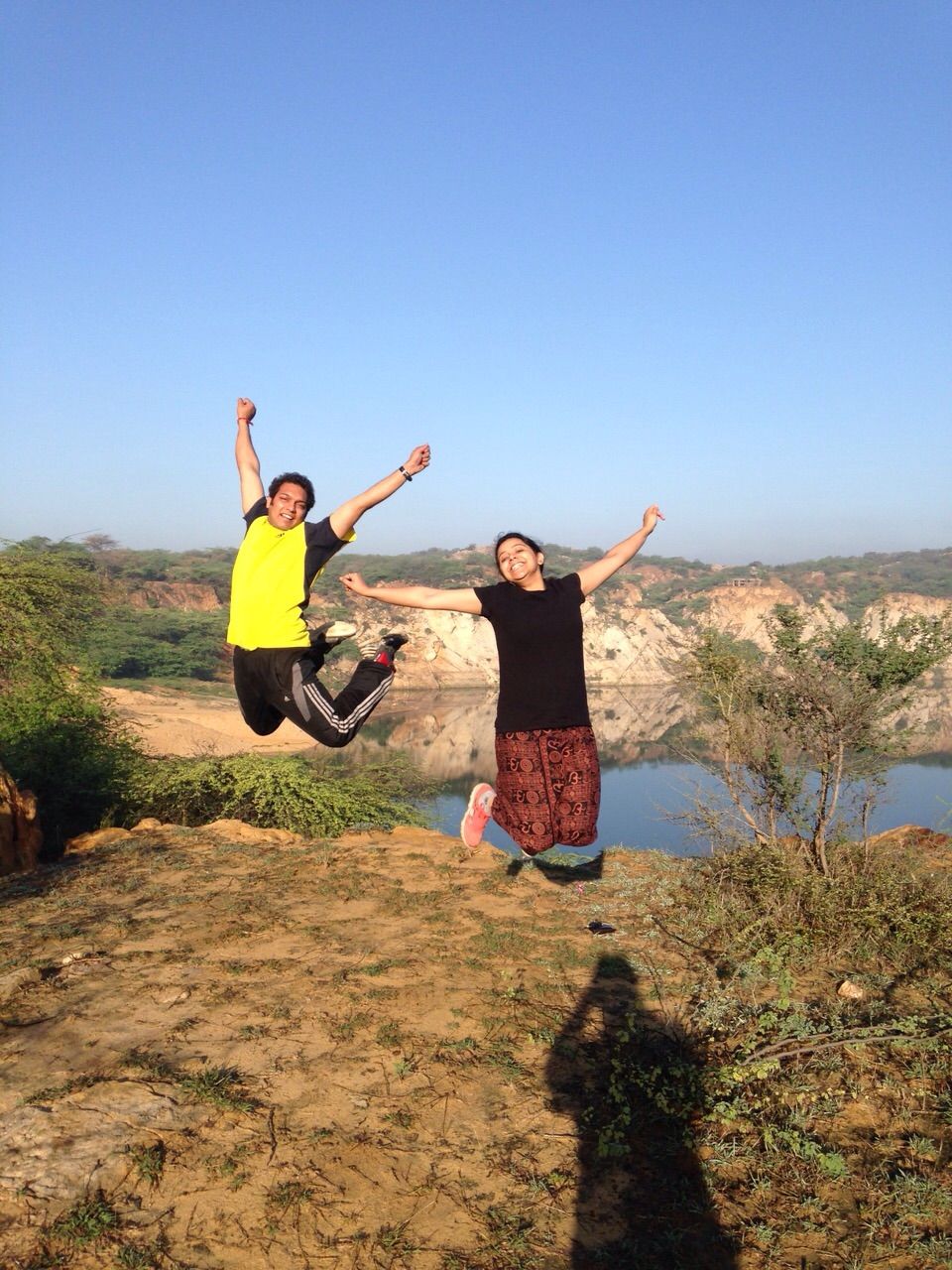 THAR TRAILS…… the game begins
They don't live for work… but they work to live.
Specially, for all the "weekenders" – NCR corporate who want to utilize their weekend to regain the energy and mental peace that they have lost during their busy Weekday schedule of 9 AM to 6 PM (official) but 9 AM till night (actual). ;-)
The game begins…….  Presenting on the table an Unexplored, Untouched, Undiscovered TREKKING Weekend destination – in NCR Delhi, right in between the heart of ARAVALLI RANGES – 5 hidden lakes a.k.a. Bhardwaj Lake. Aravalli is one of the WORLD's OLDEST MOUNTAIN RANGES
Our curiosity of finding a weekend hot spot landed us to the northern end of isolated hills and rocky ridges between Aravalli ranges in Haryana STATE. Famous Delhi ridge is the last leg of Aravalli range, which traverses through South Delhi and terminates into central Delhi where Raisina hill is its last extension.
So, be ready smell SuperFreakingAwsem  trekking experience in an unexplored – Lake nested within ARAVALI HILLS - BHARADWAJ LAKE.
We three……… opppssssssss.. sorry,  four of us  (three friends in one rugged THAR) decided to experience Sunday's  (5th April 2015) dawn from a new horizon. Googling and exploring in web have given us a hint that there are few hidden lakes in fringes of Faridabad – Haryana. Lakes nested within the hills – Voilla, what an option... While taking consent from Our machine 'THAR' we spent whole Saturday night in cleaning, gossiping and searching for the exact location map and route.
START
PLACE, Noida   TIME 4:30 AM in the morning ------
TREK EXPERIENCE : EASY
TREK DISTANCE : 6 KMS each side (with THAR, it was 1.5 KMS EACH SIDE)
WILDLIFE : Nearly No
TREK ROUTE : Start at Aravali International School, Surajkund. Enter the ridge and walk towards Asola Wildlife Sanctuary, Delhi via Bhardwaj Lake and return. But we driven right in between the Aravalli ranges till the first spot approx 5 kms inside the hills.
Its not allowed to take your four wheelers till the lake and the route is been deliberately broken at few points to stop these lakes being commercialized. Two wheeler and Cycles can go directly uptu the lake. (prefer that)
CAUTION : This place is not to explore alone as there are very minimum mobile connectivity areas.
RIDE ESSENTIALS :
Google MAP
Tubeless Tyre and Puncher KIT with air pump
Plenty of drinking water
First Aid Kit (we had several scratches on our arm by kikar bushes)
Snacks and dry fruits
A bit of money.
There were beautiful manmade lakes, green thorny jungle and red soil. Even though the forest trail was filled with thorny branches and we kept going off track with THAR, the ride was spectacular. There are lots of turns, rocky bends, bumps and narrow tracks which are a mixture of sand, gravel, pebble and rock surfaces (with kikar branches in THARs side and front body). 
Bharadwaj lake was a beautiful spot with clean water.  One can take a swim in the lake and there are several perches where you can dive from. We didn't try it, but by the looks of it, we will try it on the next trip. After we researched, these lakes were created due to extensive mining in the area after mining was banned by SC. We were never alon in the trek, some time covered with Peacocks and sometimes other hidden noises. Bird watchers will definitely enjoy the trek. We saw vulture, Indian sliverbill, Jungle babbler, Peacocks etc..  This route is good for biking, cycling and THAR. Please take a good pair of sneaker for this soft and sandy trek.  This place is not to explore alone as there are very minimum mobile connectivity areas.


For any detail. please contact me
Prateek Yadav
+91 - 9582 550 799 (m)
Or www.onedestination.co.in