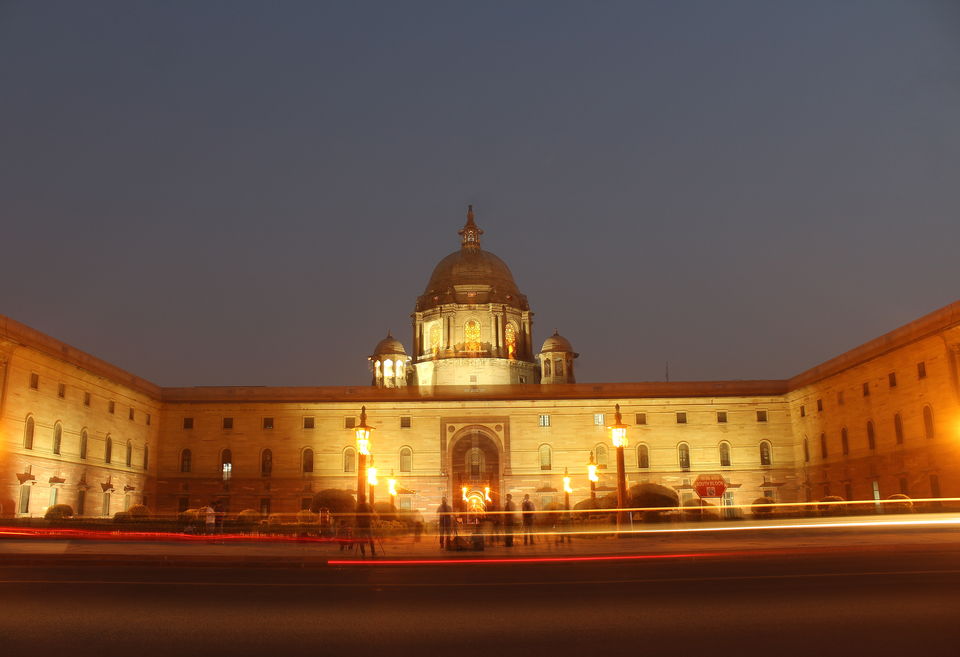 Rashtrapati Bhavan or Rajpath is a best place for photography during Blue Hours in evening time. It is a popular place to spend evening hours. During sunset timke many people come for a walk at the road near the Rashtrapati Bhavan.
I went to this place to attend a photowalk. The theme of the event was to capture the blue hues during the evening time right after the sunset. It was a nice event where I met many like minded people and exchanges ideas and knowledge about photography.
Indian Parliament house near the Rashtrapati Bhavan. It is the great example of Indian architectural style. The parliament building design is inspired from the design of a temple in MItawali and Padavali in Madhyapradesh.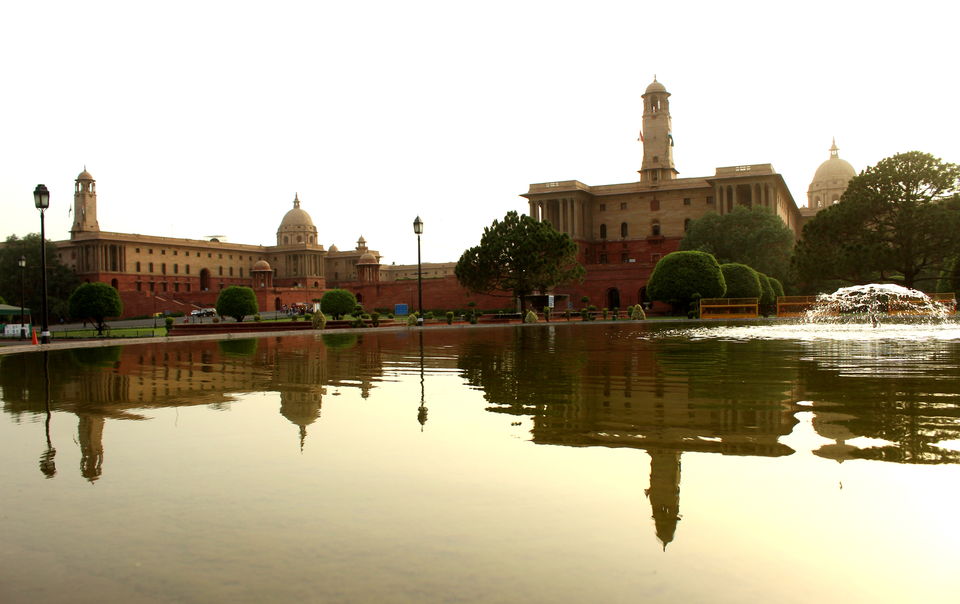 North side of the Rashtrapati Bhavan during evening time. The building was built by Britishers. Its unique style makes this one of the grandest President Houses in the world more magnificent.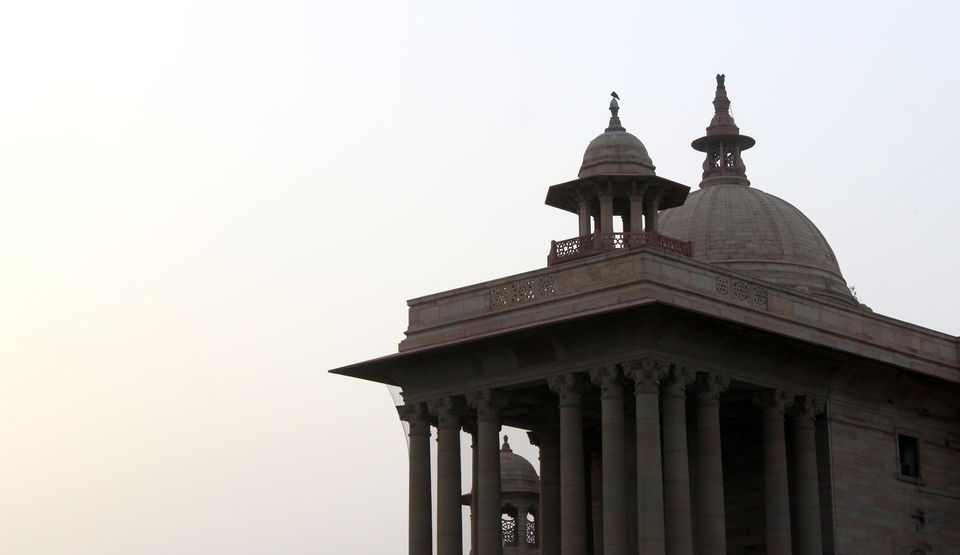 The building has beautiful architecture with tall pillars and giant domes.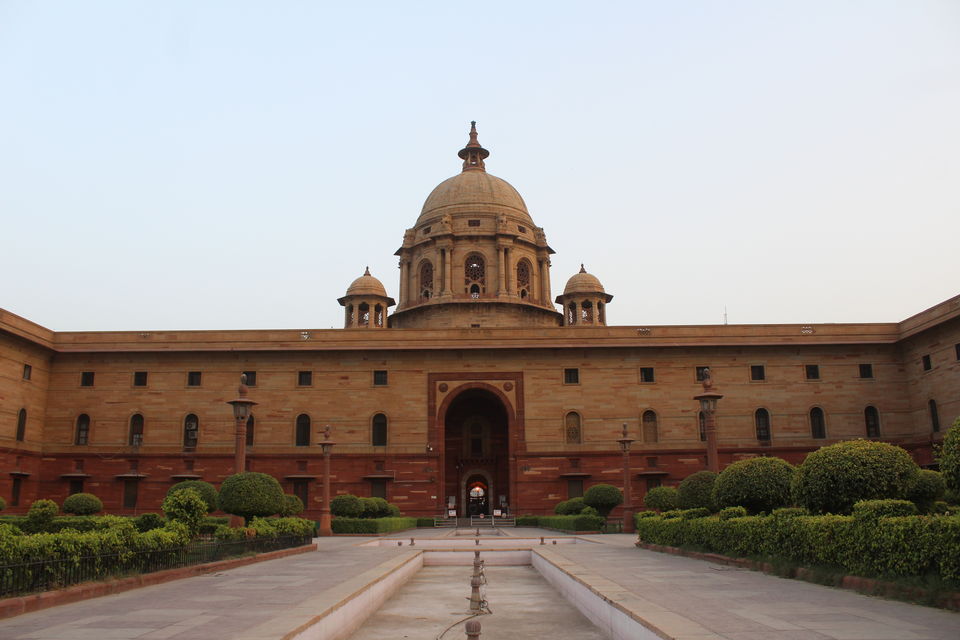 There are fountains in front of the building which adds to the beauty of the place.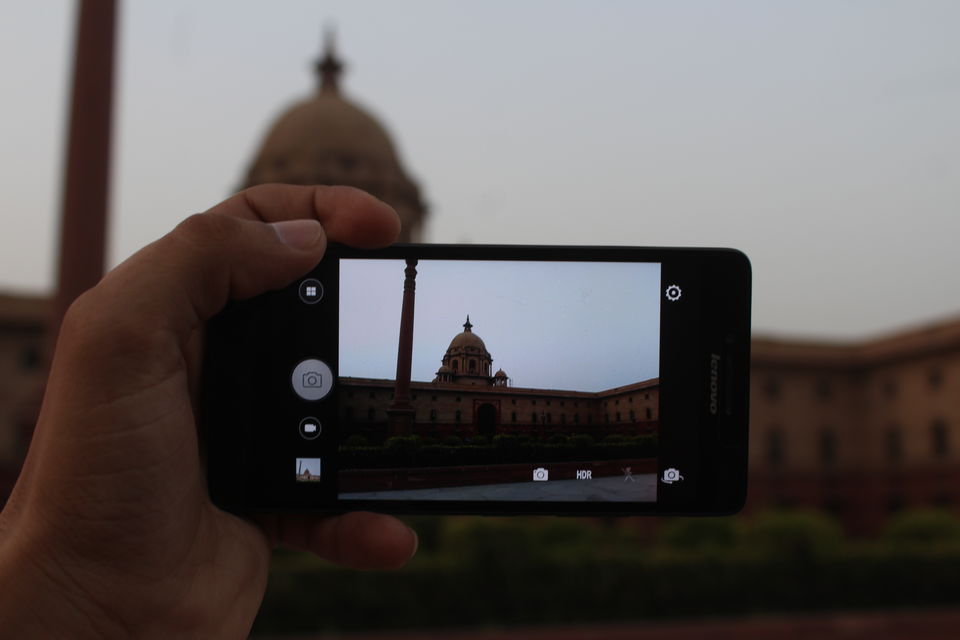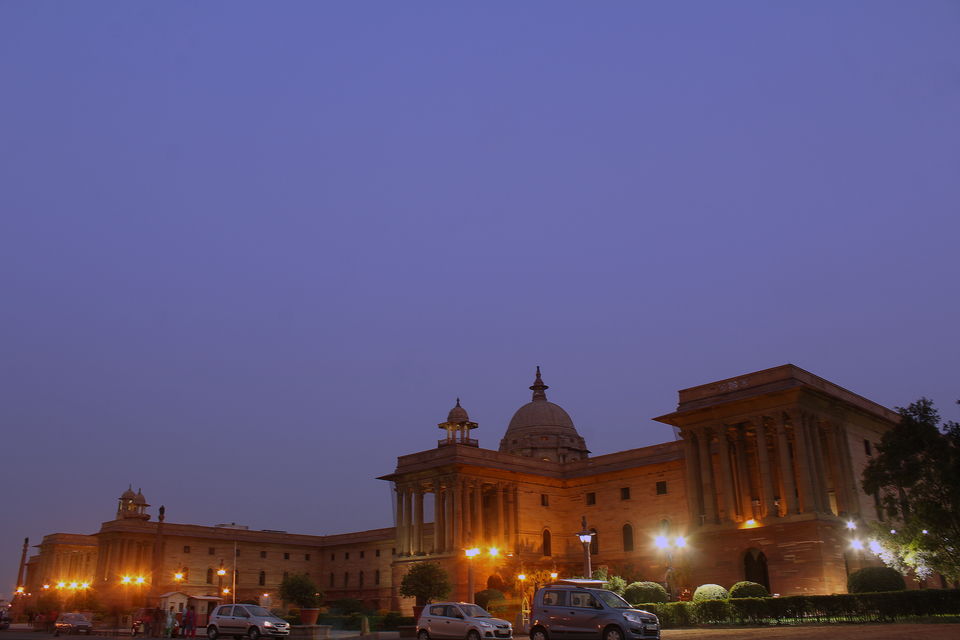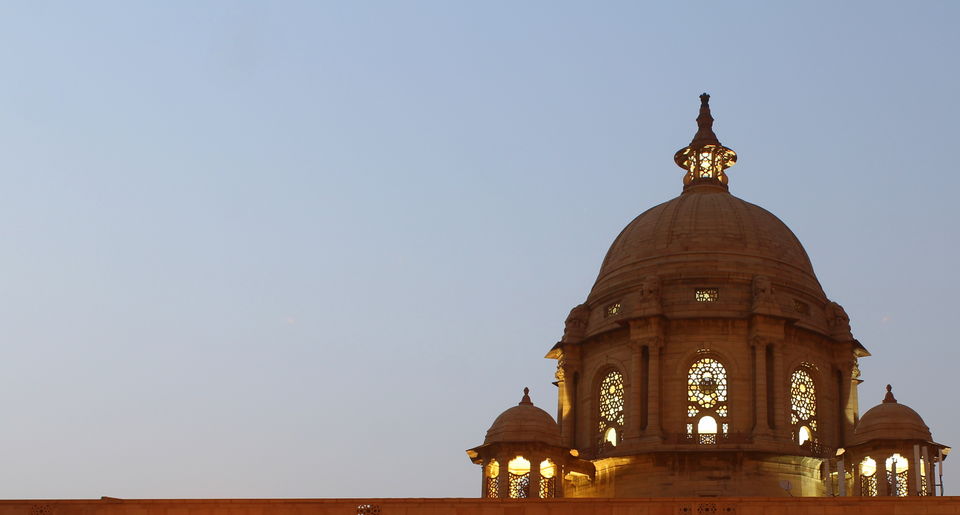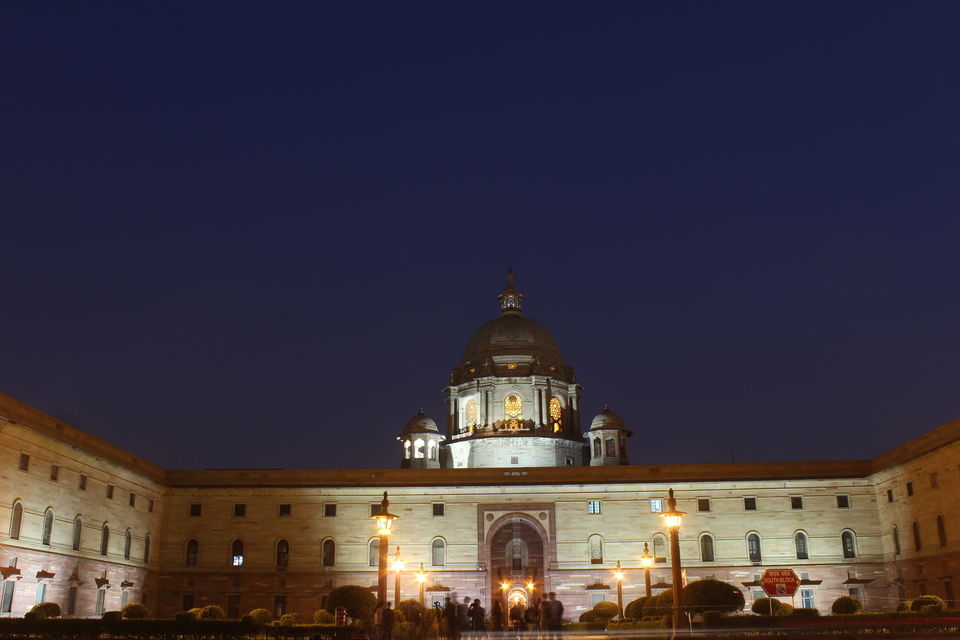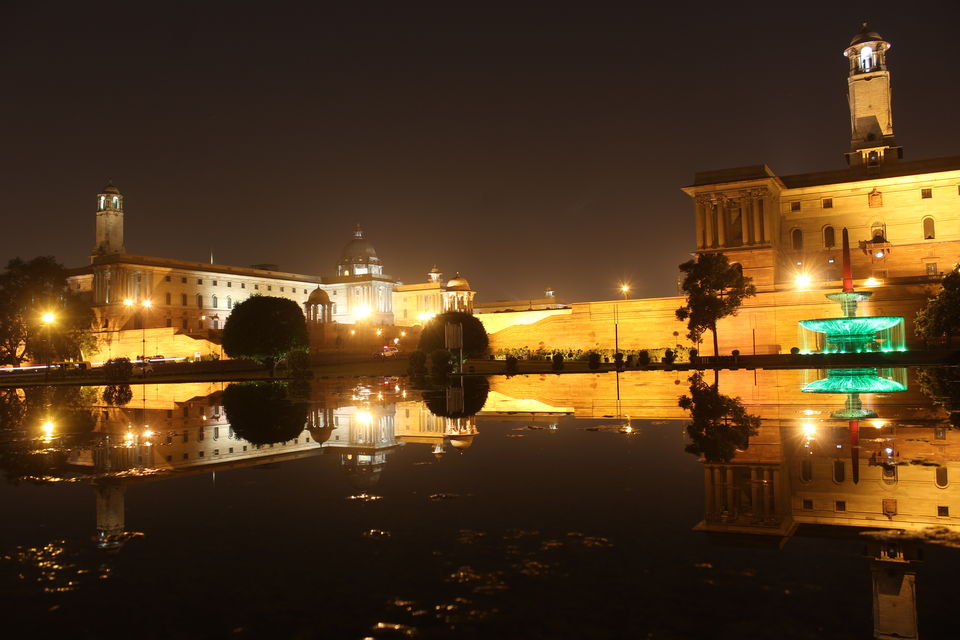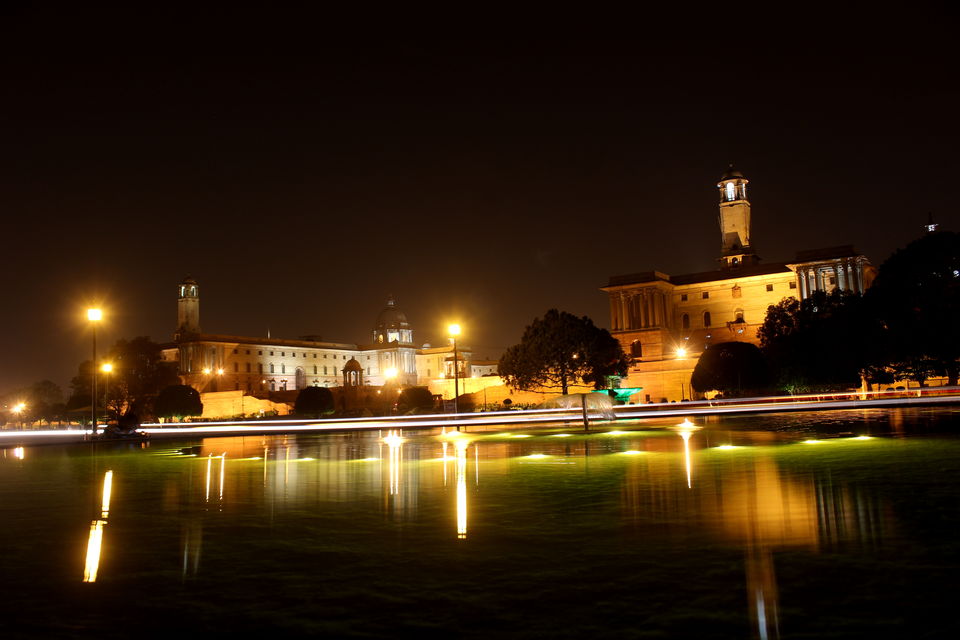 The building looks stunningly beautiful at night. The reflection of the building in the fountain creates a great view for photography.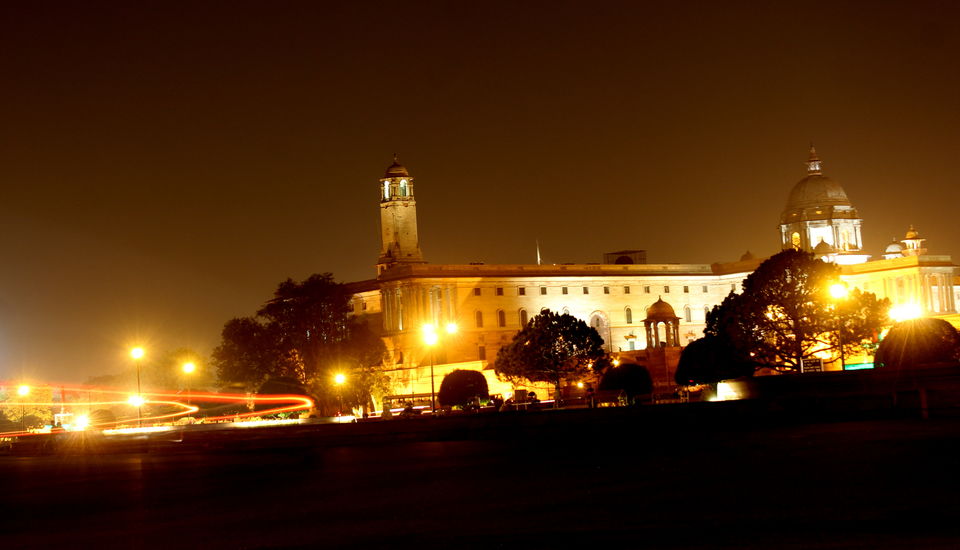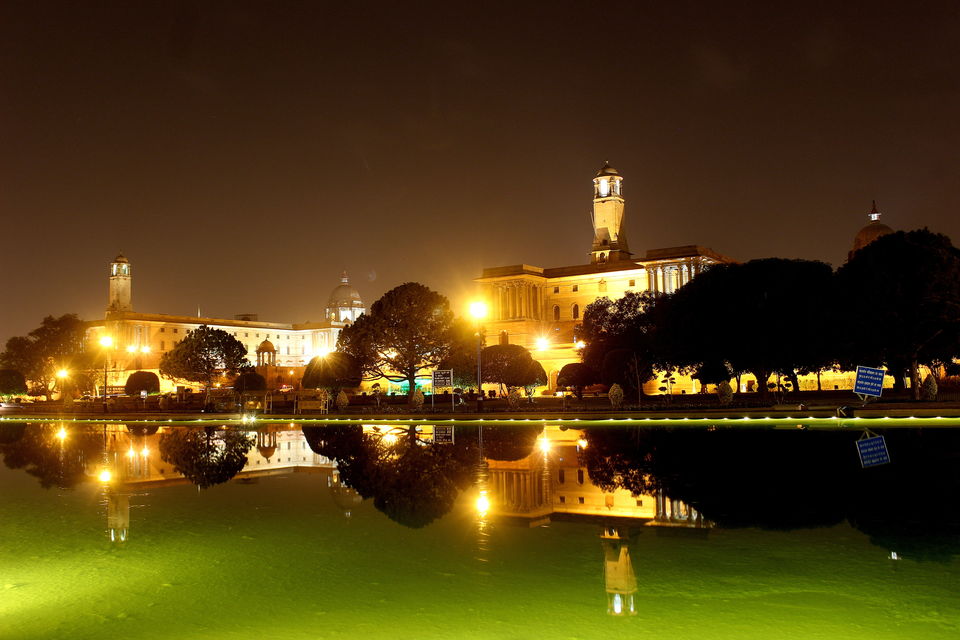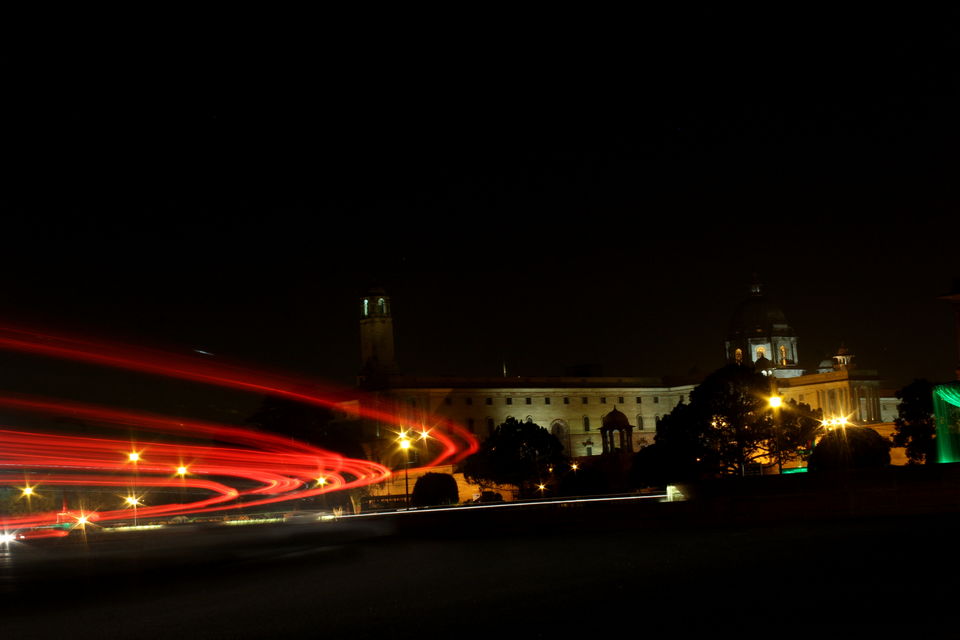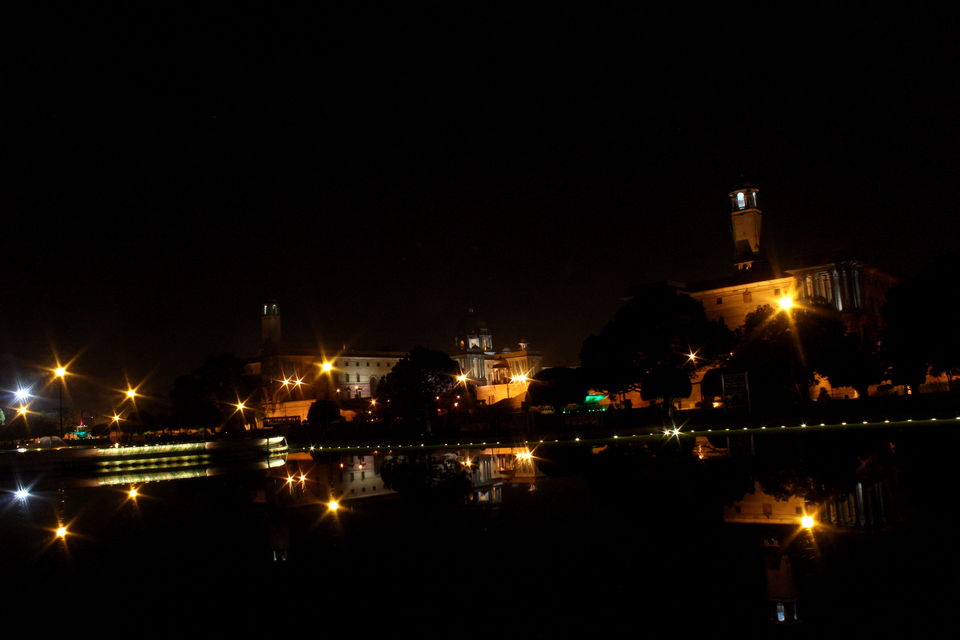 How to reach: Metro services are available to reach Rashtrapati Bhavan. Private vehicles can also be used.
Attraction: Architecture of Rashtrapati Bhavan and Parliament House.