On 20/9/2021 at 11.30 AM we started from Rameshwar for Thanjavur. Distance is 240 KM. On the way we had lunch and reached Thanjavur at 5 PM. And checked in at hotel Tamilnadu Tourism Development Corporation. We put our luggage and went to Brihadeswara temple by auto at Rs. 50/- to take darshan and experience the evening beauty. Brihadeeshwar temple is 2km away from Tanjavur railway station. As it was Monday there is a queue for darshan. It took merely half an hour. It is a hindu temple dedicated to Lord Shiva. The deity is in the form of linga and is one of the largest Shiva Lingas in India. Temple is a part of UNESCO WORLD HERITAGE SITE. In temple complex there are shrines of Parvati, Ganesha, Nandi, Kartikeya, Chandishwara and others. The temple is one of the most visited tourist attractions in Tamilnadu. Temple is built by Raja Raja Chola I. Temple is more than 1000 years old and survived 6 earthquakes. It is a big surprise and puzzle that how did Cholas lift and placed 80 tons of granite at the 216 feet height gopuram (temple tower) as those days science and engineering knowledge was poorly developed. After spending some time at the temple complex we had dinner and came back to TTDC by auto.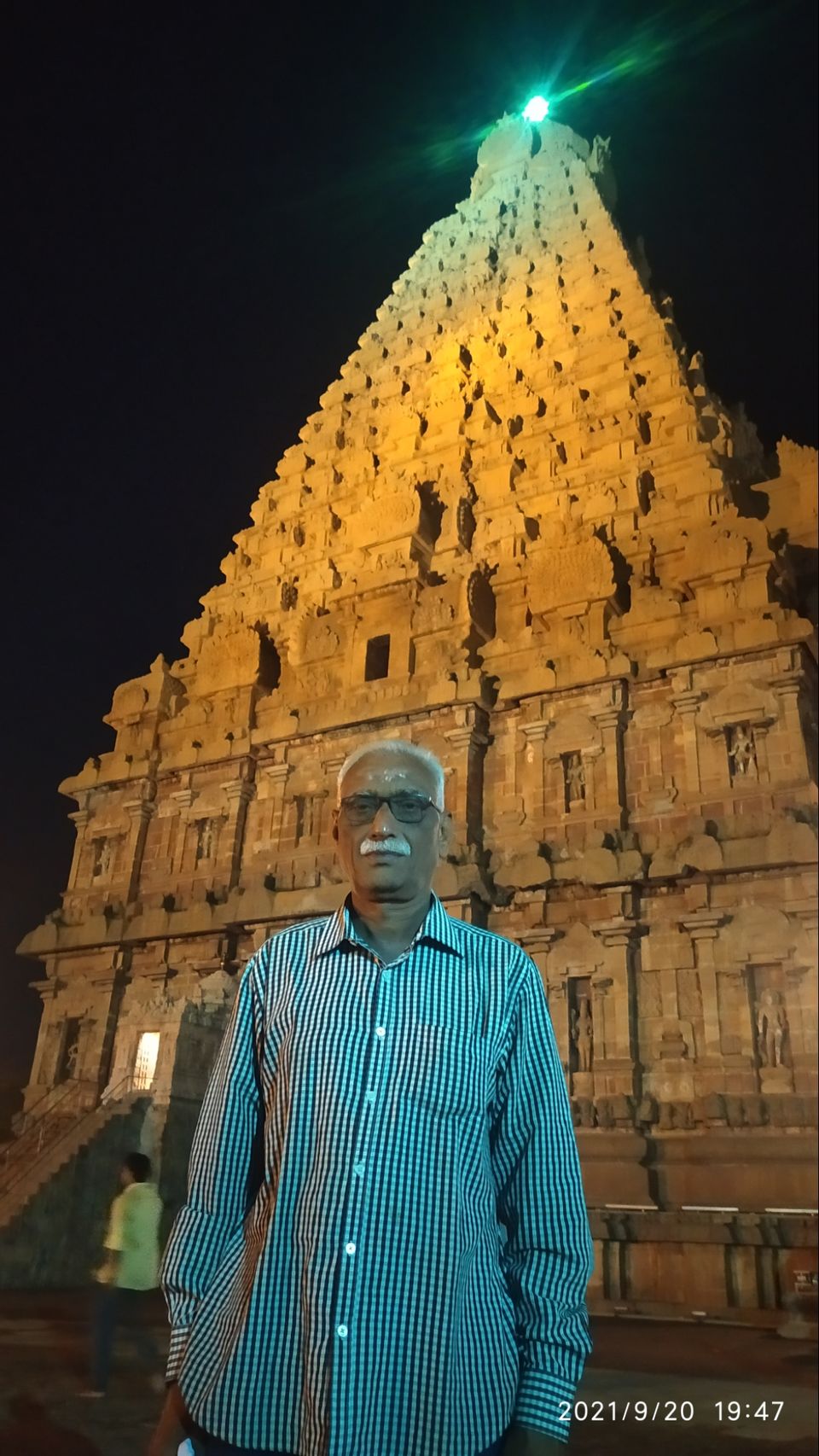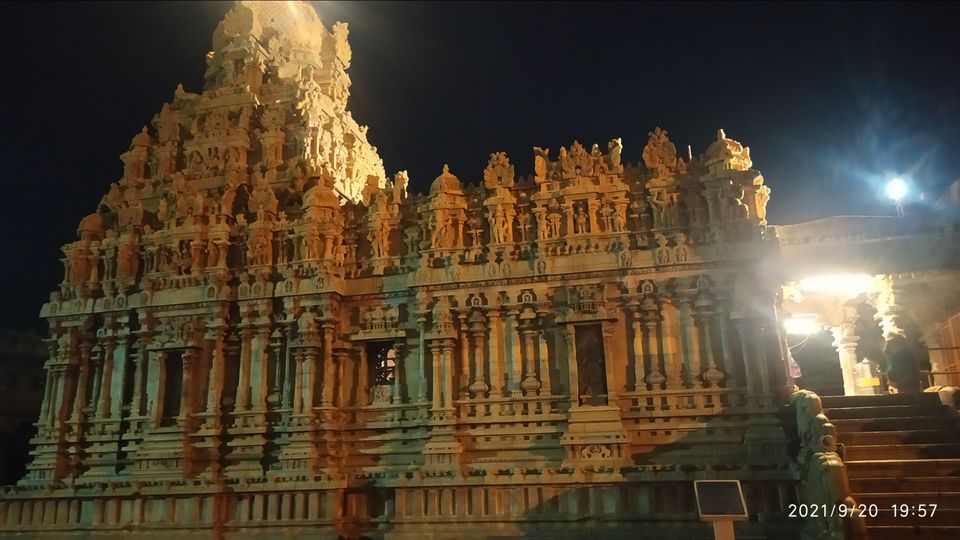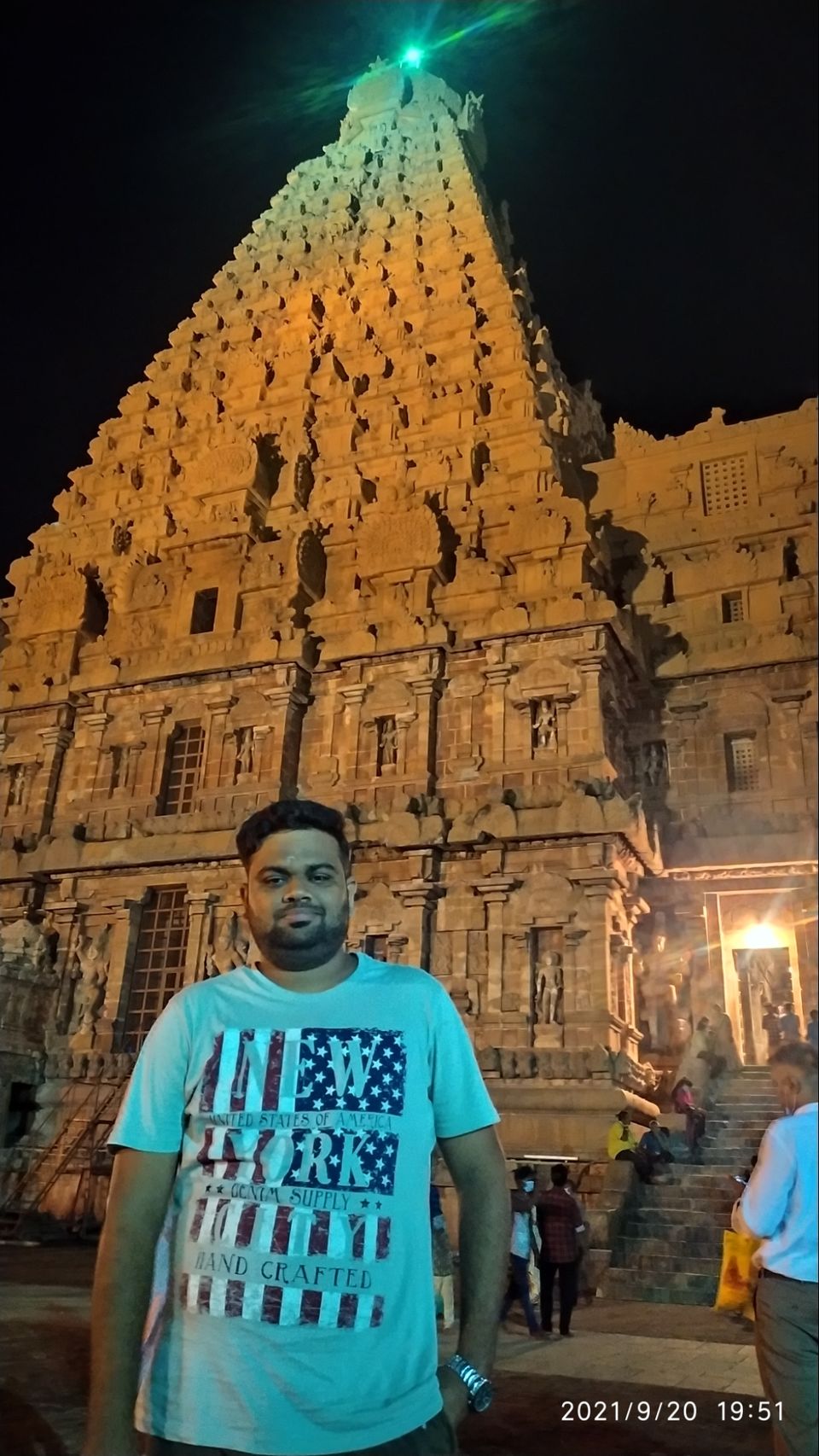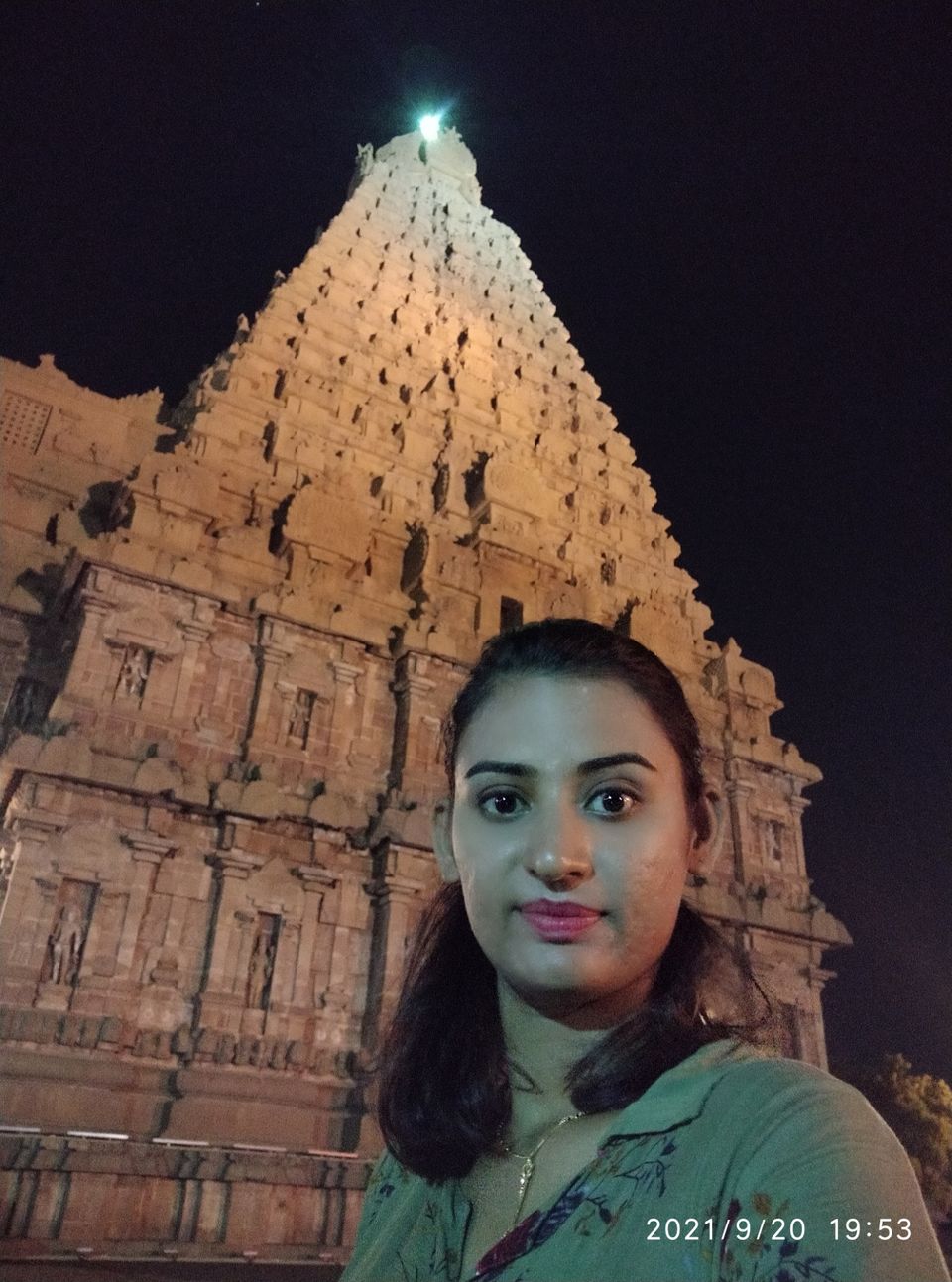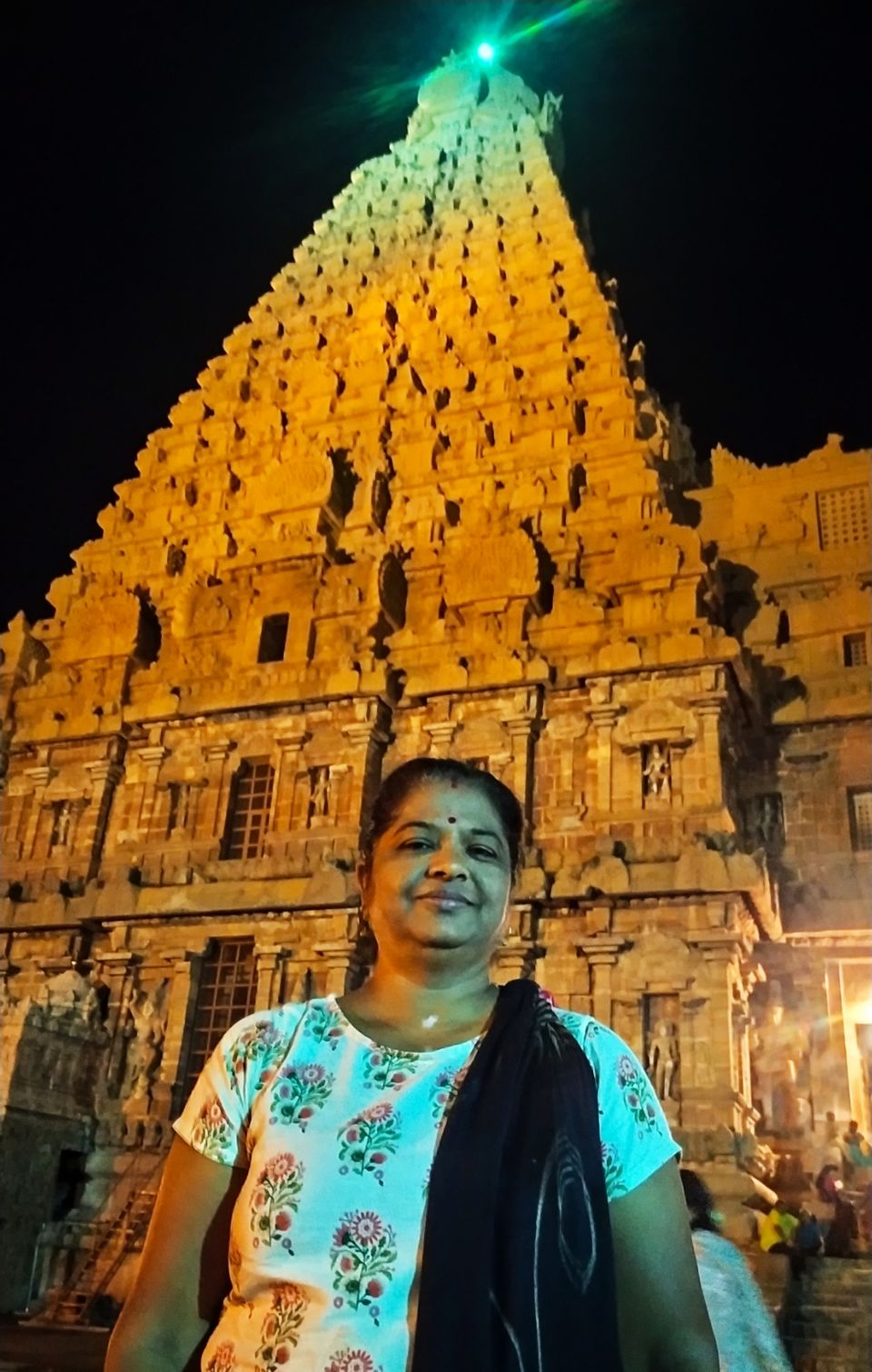 21 September 2021 in the morning at 6 we again went to Brihadeswara temple to take darshan and enjoy the morning serenity of nature. We went temple by our car, as yesterday we saw that there is enough parking space. Car parking is Rs. 30/- In the morning there was no queue and we could take darshan very peacefully. We were almost 2 hours there, but I think this is also a short time for observing this huge temple and it's great architectural work. Everyone should visit this temple once in a lifetime.
Then we had breakfast and visited to Maratha Palace. Local people call it as Aranmanai. Parking facility and rest rooms are available. After visiting Maratha Palace we get disappointed. Archeological Department must take some steps to maintain this place. There is entry fee Rs. 50/-. Though it is protected monument, no neatness and cleanliness at all. Other than paying entry fee, inside the palace again they are taking money to visit some museums.
In palace complex there is Sadar Mahal Palace, the queen's courtyard and the Darbar Hall. The Royal Palace Museum contains a grand collection of stone and bronze sculptures. Interior of Darbar hall is awesome. The Raja Surfoji Memorial Hall and the Royal Palace Museum are situated in the Sadar Mahal Palace. The Saraswathi Mahal Library is situated with the Thanjavur palace complex is one of the oldest libraries in Asia, which contains ancient copies of Palm leaf manuscripts and hand written books in tamil, Sanskrit and other languages about poetry, literature, Mythology, science, medicine as well as some drawings (landscapes), ancient cloth designs etc. No photos are allowed inside library. But there is a half an hour short film, which is free of cost near the Saraswathi library, which shows complete and detailed history of Tanjavur. Don't miss it. (In This video clip we saw a Kallanai dam built around 2,000 years ago, across the Cauveri River in Tiruchirapalli Dist., and it is still in excellent condition and used as a major irrigation dam even today. It is a unique example of the amazing architecture and engineering of ancient India.)
Near the library there is handicrafts sales center, you can get small handicraft items and icecream over there. Outside there is a seven - storey bell tower from which superb views of the Big Temple and view of Tanjavur city can be seen. But now a days no permission to go up. It is said that in ancient times, there was a huge clock in which the figure of a monkey used to strike the gong every hour. Then we back to hotel TTDC.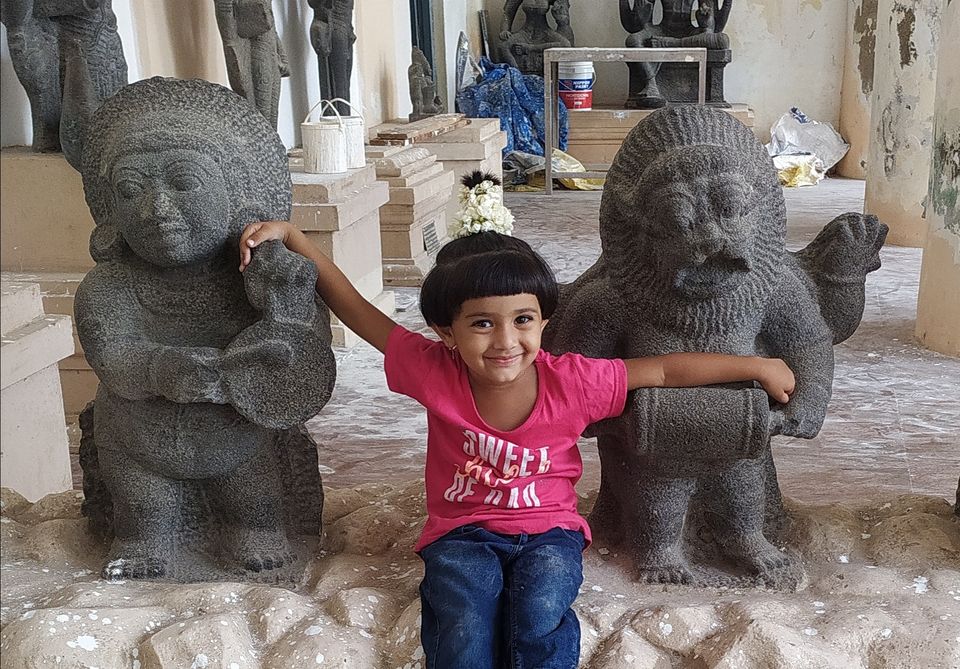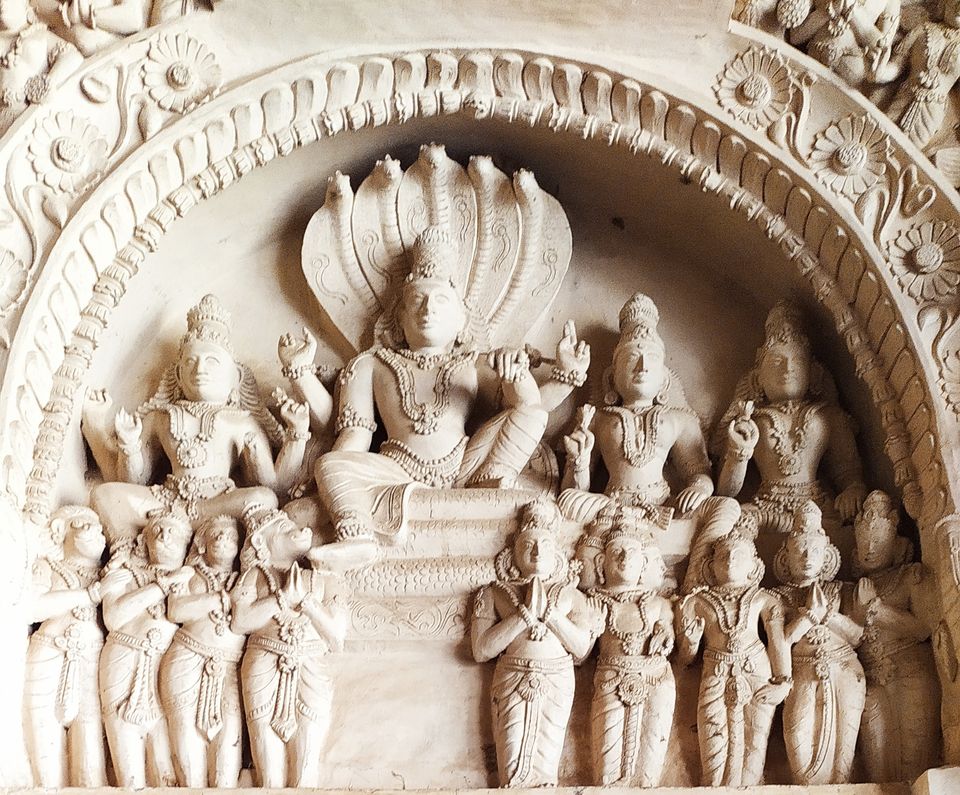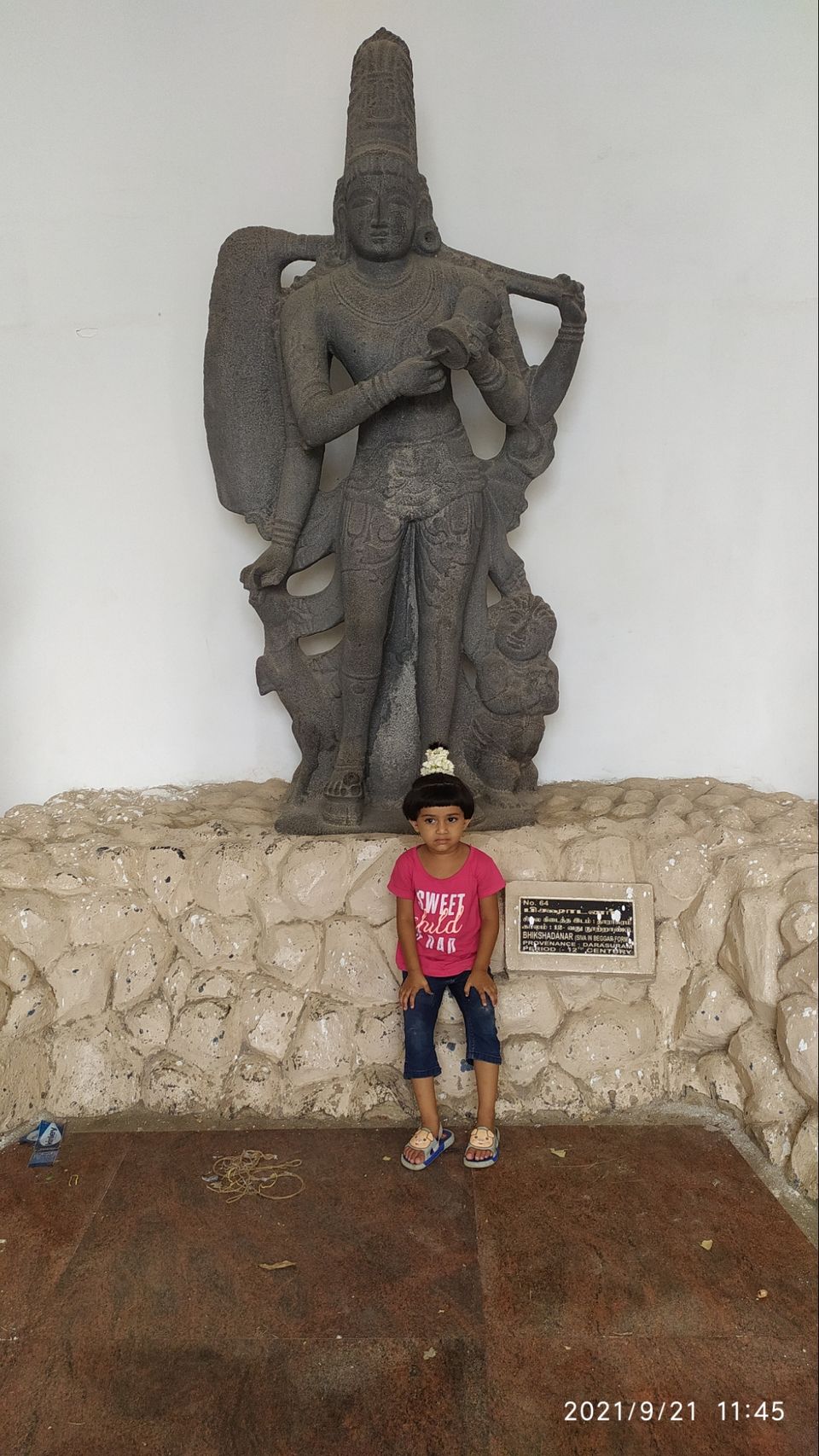 22/09/2021.. morning at 10.30 again we had at Brihadeswara temple to take darshan and took some photographs and videos.