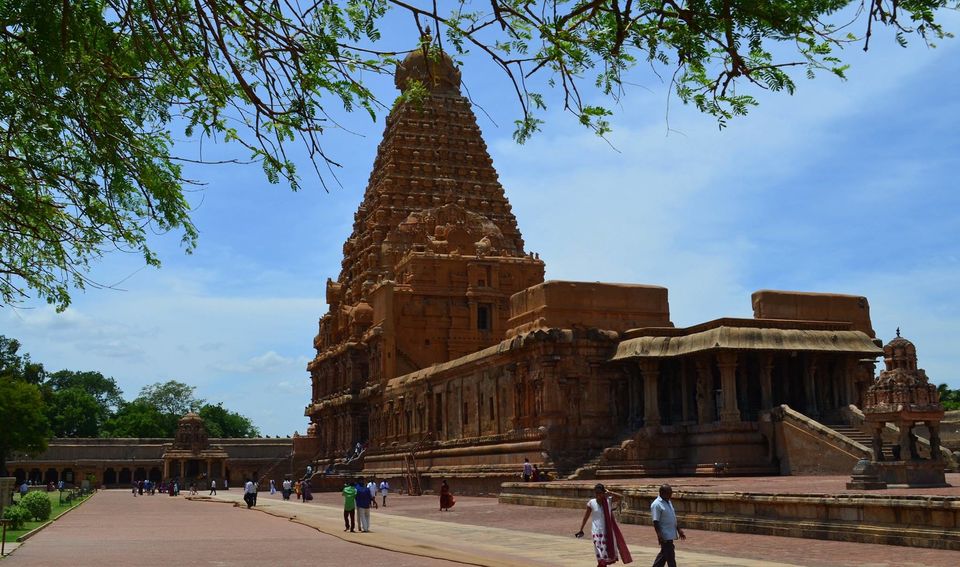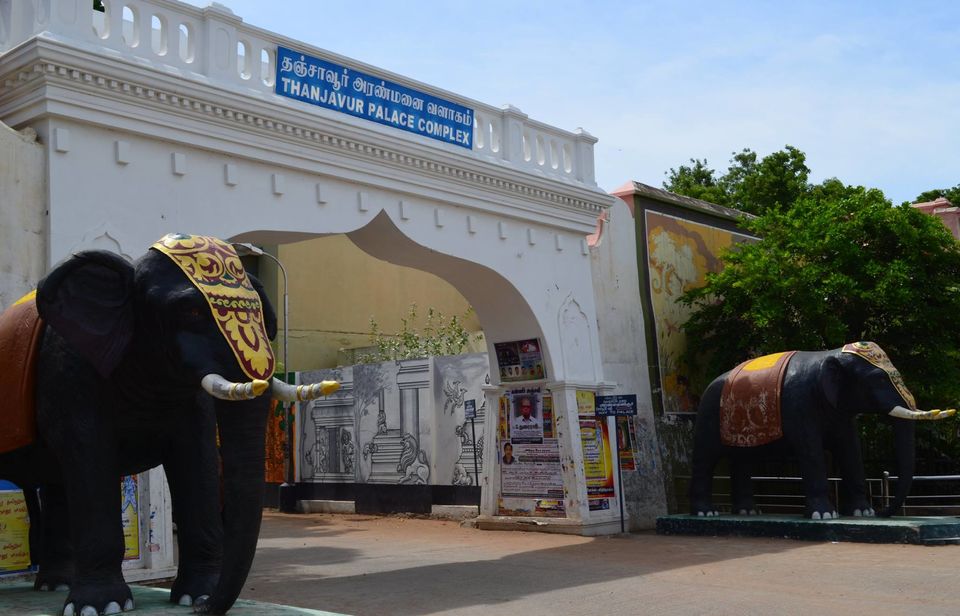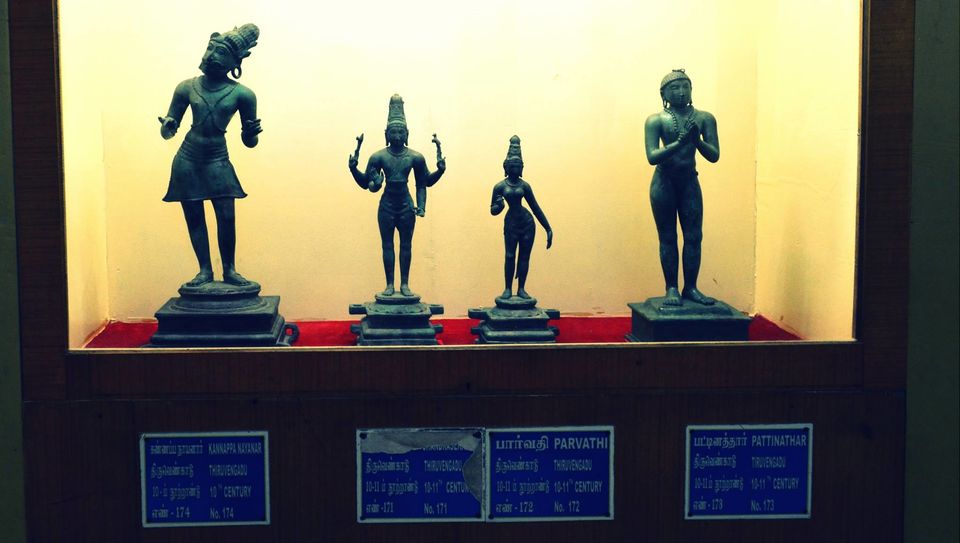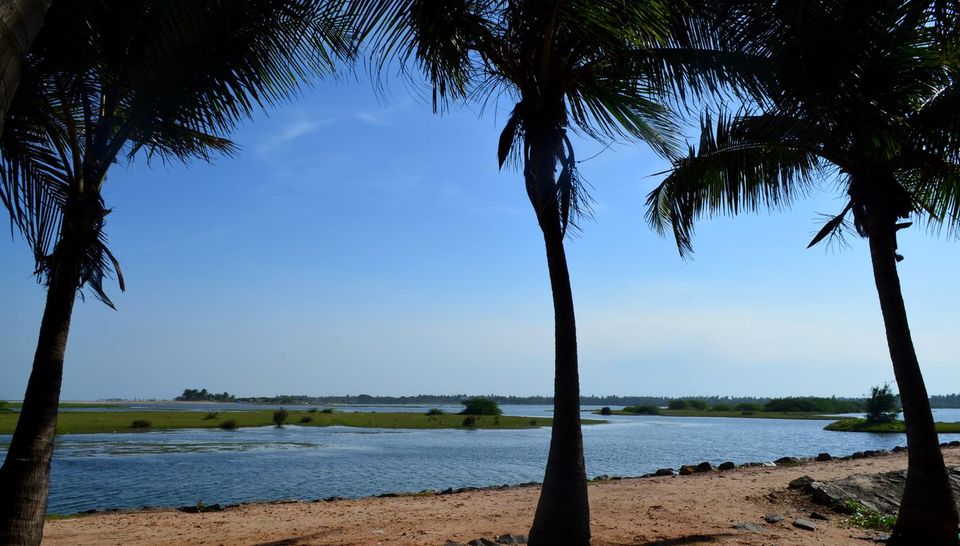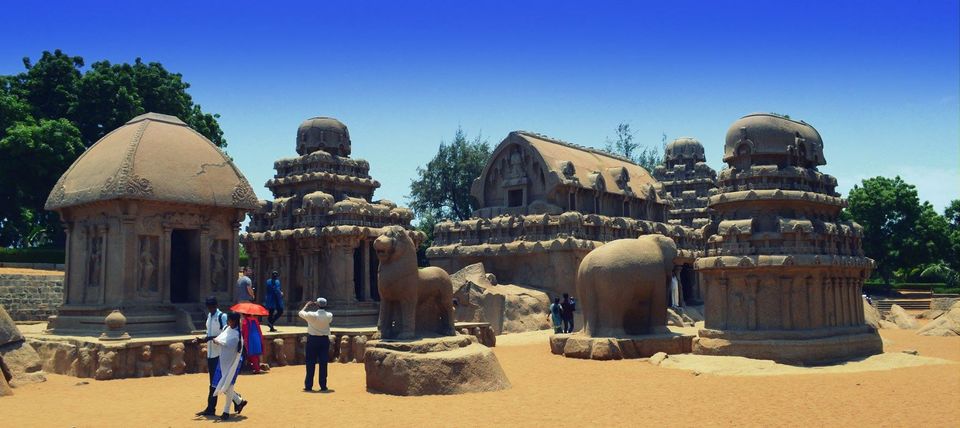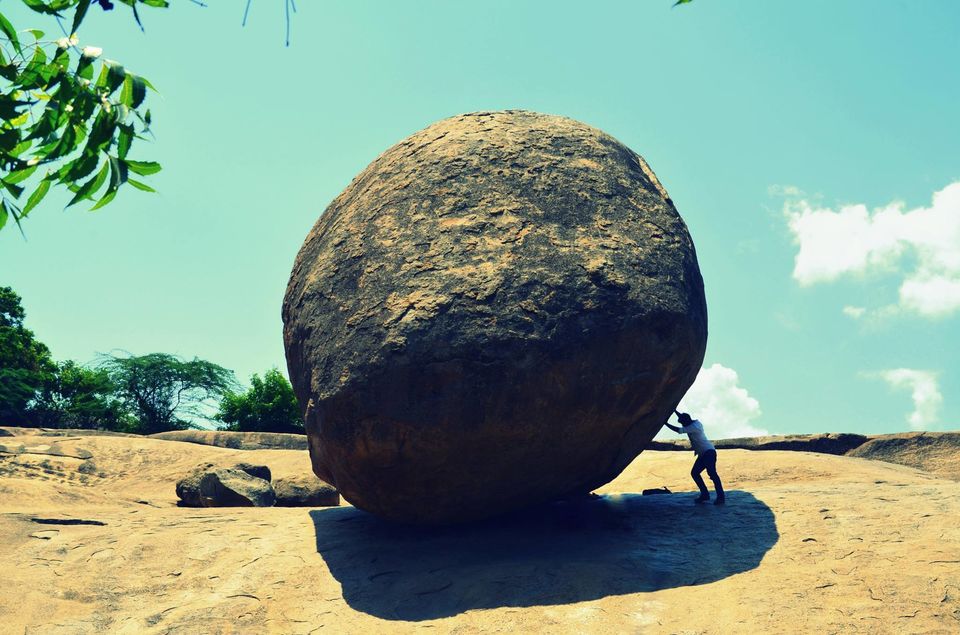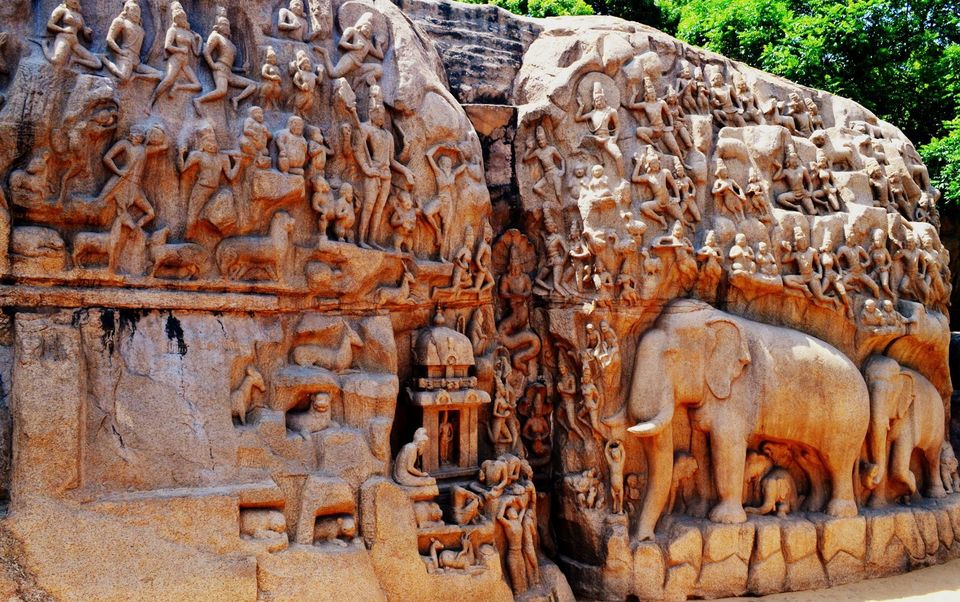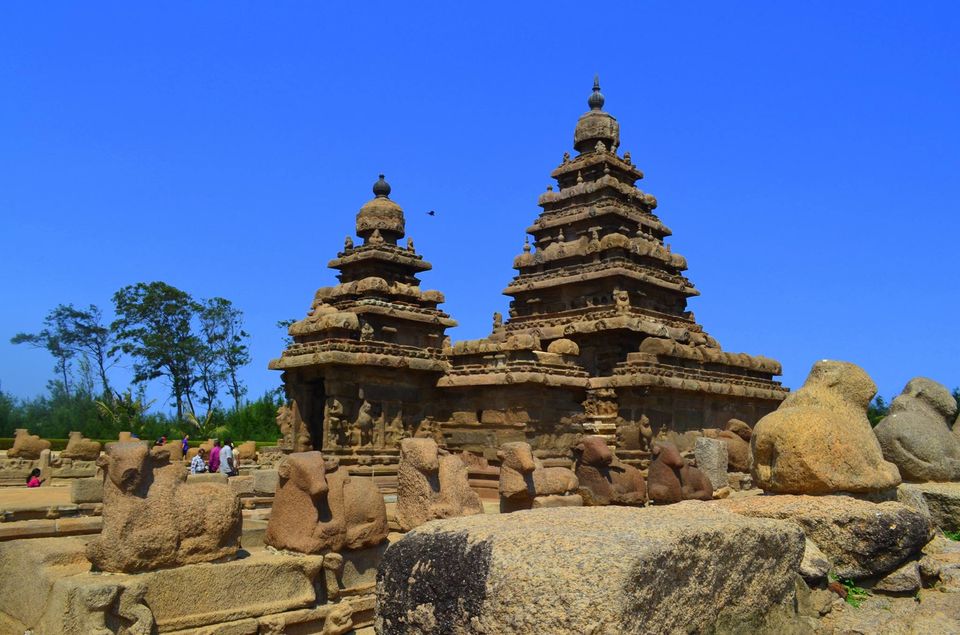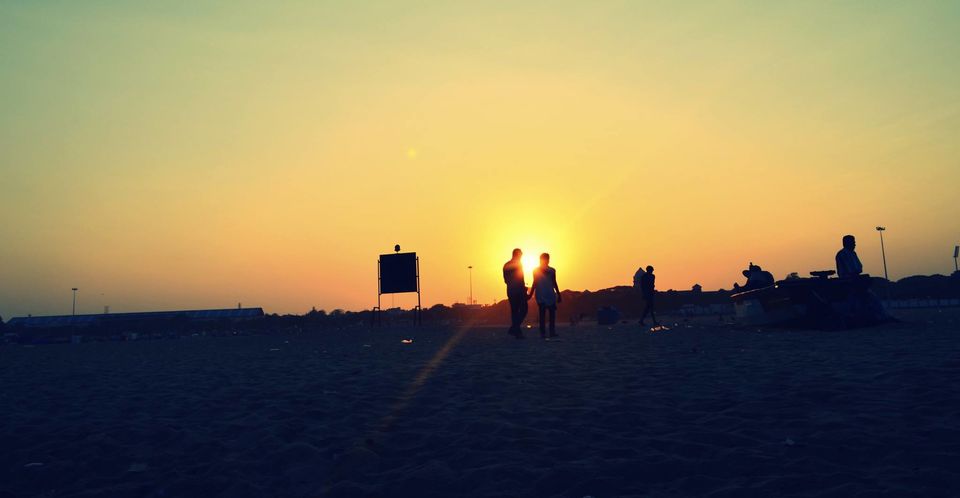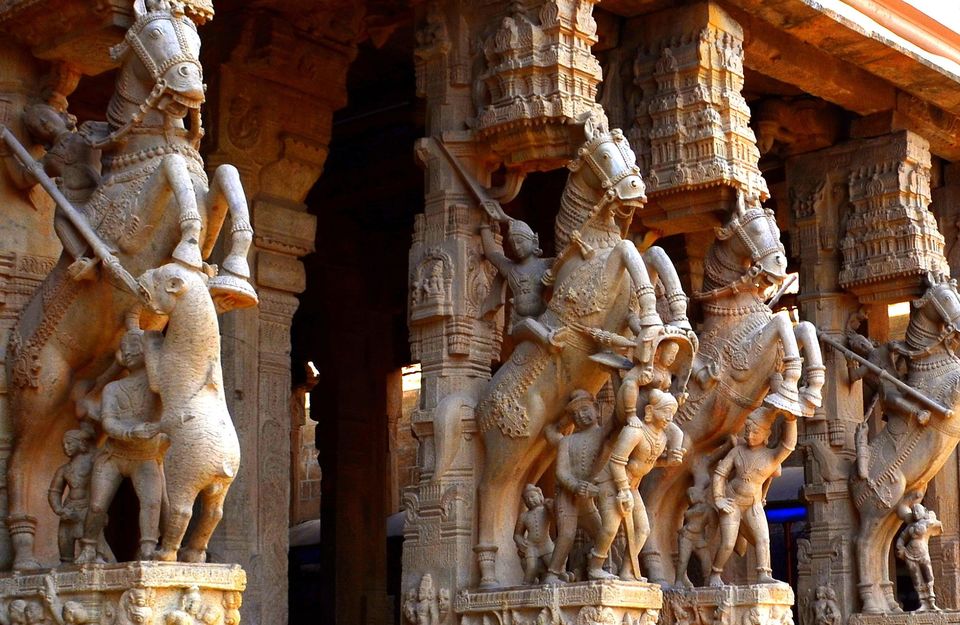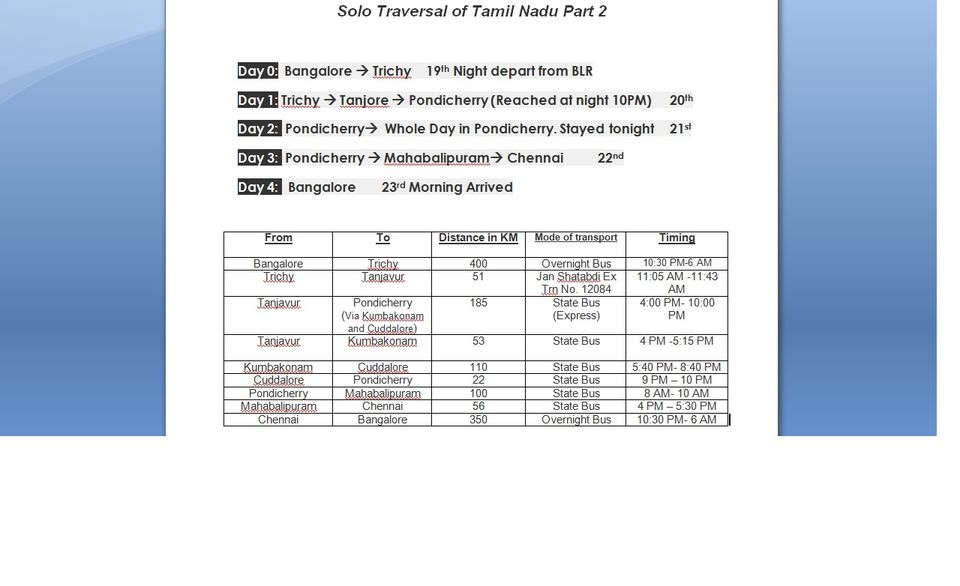 -
Type: Solo
Starting city: Bangalore.
Places covered: Trichy, Tanjavur, Pondicherry, Mahabalipuram and Chennai.
Transportation type: Public
Number of Days: 4 days
Month of Travel: September
Temperature: Moderate hot
Language: Managed with English and Hindi
Places to visit in Trichy
1. Sri Ranganathaswamy Temple
2. Rockfort Temple
Places to visit in Tanjore
1. Brihadeeswara Temple, Thanjavur
2. Thanjavur Royal Palace, Thanjavur
3. Thanjavur Art Gallery, Thanjavur
4. Siva Ganga Garden, Thanjavur
5. Palace & Saraswathi Mahal Library
6. Gangai konda cholapuram
Places To Visit In Pondicherry
1 Sri Aurobindo Ashram
2 Auroville
3 Promenade Beach
4 Serenity Beach
Places to visit in Mahabalipuram
1. Shore Temple
2. Five Rathas
3. Thirukadalmallai
4. Sculpture Museum
5. Arjuna's Penance
6. Krishna's Butterball
7. Mahishamardini Cave
8. Varaha Cave
9. Tiger Cave
Day 1: Trichy and Tanjavur:: Morning 6 AM I reached Trichy Bus Stop, asked people and boarded bus No 1 for srirangam main temple. One of my colleague has suggested to take bath in Cauvery, I reached temple and after inquiry found the bathing place of Cauvery river is almost 2 KM. An Auto Rickshaw driver offered me to and fro travel and waiting for 80 bucks. The bathing ghat has pay n use toilet/bathroom, cloak room and all in vicinity. Early morning, sun was still rising, people swimming in cauvery in faith, an amazing morning. I returned to Temple and queued myself for darshan. It took almost 1.5 Hours. Post that I boarded bus to RockFord Temple, temple situated at the highest rock of the town and offers you an amazing scene of Trichy. From there I headed to Tailway Station and took unreserved ticket of Jan Satabdi express to Tanjavur. Reached Tanjavur by 12 and stayed till 4:30 PM. Again left for Pondicherry via Kumbakonam and Cuddalore. Reached Pondicherry by 10:00 PM.
Day 2: Pondicherry:: Hired an Avenger for 400 bucks and roamed all around Pondicherry whole day. Starting my morning from Shri Aurobindo Ashram and ended my day sipping Tea on Promenade beach.
Day 3: Mahabalipuram and Chennai:: Early morning left Pondicherry. Boarded bus for Mahabalipuram and reached by 10:00 AM. Hired an auto for covering all the places of Mahabalipuram including Tiger Cave(Situated 5 Km away) for 400 bucks. I generally take Bicycle and ride on my own but the sun was too harsh and I could not gather courage to opt cycling. Stayed in Mahabalipuram till 5 PM and covered all major places. Reached Chennai at 6:15 PM, straight away went to Marina Beach and stayed there until it was time for my returning Bus to Bangalore at 10:30 PM.
Frequent Searches Leading To This Page:-
coorg tour packages from chennai for 3 days, top places to visit in chennai, weekend getaways around chennai with family, things to explore in chennai, novotel chennai omr