Hampi is a temple's town in northern Karnataka and was the capital of the historical Vijayanagara Dynasty. Here one can see the ruins of temples and other structures of Vijayanagar. Guide told us that Hampi used to be the second largest city of the world at the ancient times. Hampi is declared as World Heritage Site by UNESCO.
In Hampi there are many attractions like Virupaksha Temple, Vithala Temple, Ganesh Temple, Narsimha temple, pushkarni, Lotus Mahal, Sanapur Lake and many more.
On 9th August 2021 at 10 AM we went to visit Vijaya Vitthala Temple. We hired guide for Rs 300/- we have to park our car at parking. From there you must take a electric car for going to Vitthala Temple. Ticket is Rs 20/- per head. Temple is@ 1.5 km away from parking area. Then Temple complex entry ticket is Rs.40/- per head but one can use same ticket for visiting Lotus Mahal on the same day.
On the pillars of Vijaya Vitthala Temple
there are carvings of Ramayan. In Vittal Mandir complex there are ruins of kitchen, dining hall, meditation hall, dance hall etc. Guide told us that if you beat on Piller by sandalwood stick you can hear various sounds like tabla,mrudang,satar, veena etc.
Built in Dravidian style, Stone Chariot is an iconic monument located in front of Vijaya Vittala Temple, is a shrine dedicated to Garuda, vehicle of Lord Vishnu. Stone Chariot in Hampi is one of the three most popular stone chariots in India. Other two are in Konark (Odisha) and Mahabalipuram (Tamil Nadu). Stone chariot has carvings depicting mythical battle scenes. Standing on two Stone Chariot was partially damaged. Stone Chariot was built in the 16th century by the orders of King Krishnadevaraya of Vijayanagara Empire. Recently released INR 50 currency notes of India have stone chariot images.
You can visit Vijaya Vittala Temple complex 9 AM and 5 PM.
It took us 2 hours to explore Vijaya Vittala Temple complex
At 12 noon we went to see Lotus Mahal, the balcony and the passages covered with a dome that looks like an opened lotus bud so the name is Lotus Mahal. The central dome is also carved as a lotus bud. It is blend of Indo - Islamic way of architecture. The palace is a two-storied building, surrounded by a rectangular wall and four watching towers. These towers are also in pyramidal shape giving a lotus-like structure visual. There are 11 elephant stables. We hired guide for Rs.200/-. He told that this palace is
Specifically built for Queen's, when king goes for wars this Mahal is built for queen's safety. And Lotus Mahal built such a way that one can feel like AC. It took us 40 minutes to have a look.
After that we went to see Pushkarni..
It is rock structureed stepped tank known as the Pushkarani. This place has resemblance with a number of typical Rajasthani stepped tanks . We spent only 15 minutes to have a look.
After visiting Pushkarani we went to Virupaksh Temple which is the 7th century Shiva temple.
Lord Virupaksha, also referred as Pampapathi. In Virupaksha Temple complex there are shrines of Bhuvaneshwari and Vidyaranya.
Virupaksha Temple complex is surrounded by three gopuras (towers). Eastern tower has extensive craftsmanship on each of its floors featuring hundreds of Hindu gods and goddesses. The inverted shadow of the main tower falls on a wall inside the temple. But if you hire guide, he will help you see this spot otherwise you can't. There is a Mandap where coloured paintings of gods and goddesses on the ceiling. guide told us that there ShivParvati marriage happened.
As it is first Monday of holy month Shravan, we all feel blessed after Shivling darshan.
In Virupaksha temple there is a elephant named Laxmi. She tooks banana from us and eat it. If one gives Rs. 10/- she give it to Mahut and put her trunk on our head for blessings.
Just like other temples in Virupaksha temple complex at the entrance we have to put our shoes outside but as there is distance between entrance and main Mandir and it was noon we troubled lot due to hot floor. If you go afternoon time please don't remove your socks.
Guide took 300/- for virupaksha temple, Ganesh Temple and Narsimha temple.
Then we went to visit Ganesh Temple. As
Hampi, is known for its magnificent temples and one such fine specimen is Sasivekalu Ganesha temple. Sasivekalu Ganesha Temple is a huge statue of Lord Ganesha, carved out of a single block of rock, is about 8 feet (2.5 metres) tall.
This temple and the statue is the finest example of Indian sculptures.
After Ganesh Mandir darshan we went to
Lord Narasimha temple which is in a angry form. Narasimha which means half-man and half-lion is one of the ten incarnations of Lord Vishnu. This monolithic structure, which is 6.7 m in height, has the lord sitting cross-legged position on the coil of a giant seven-headed snake Adishesha.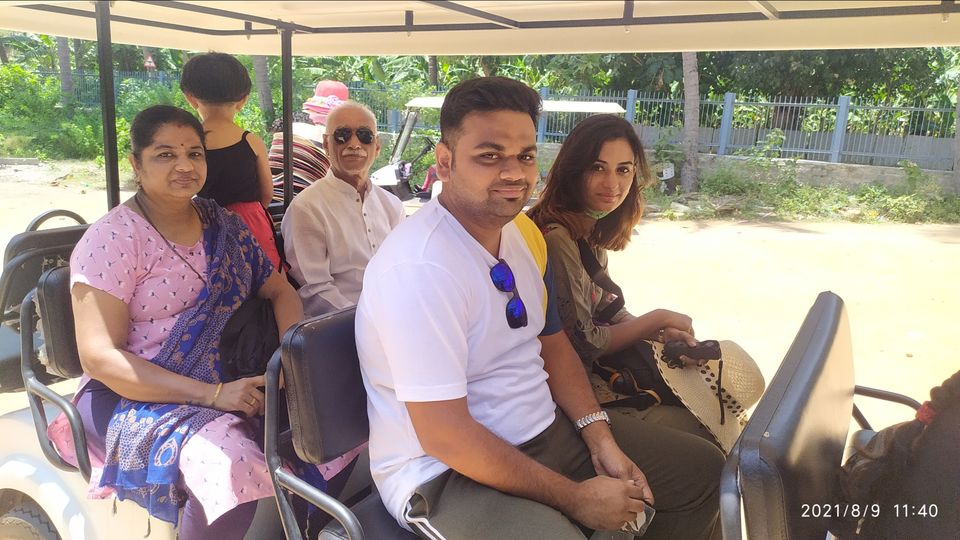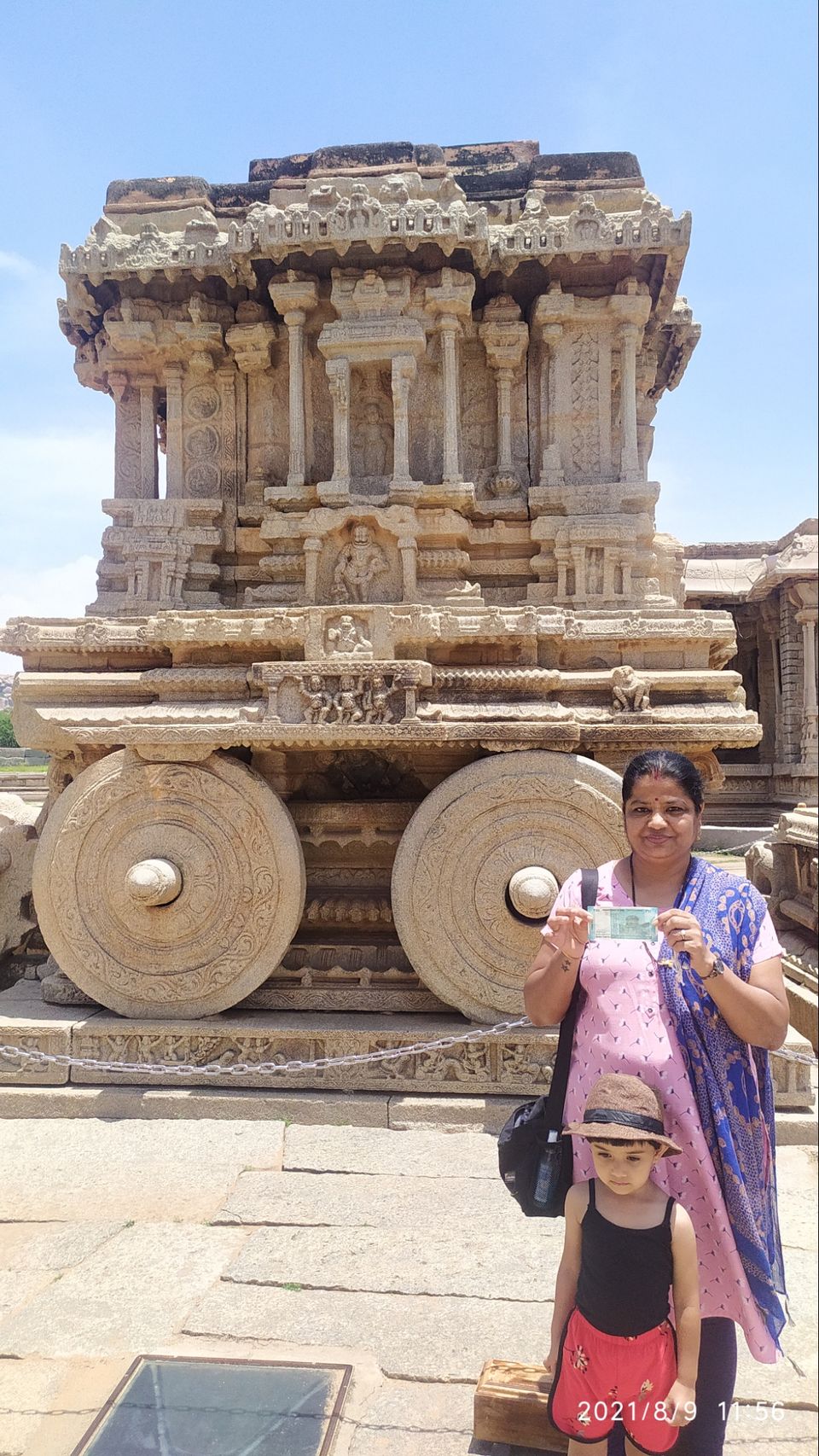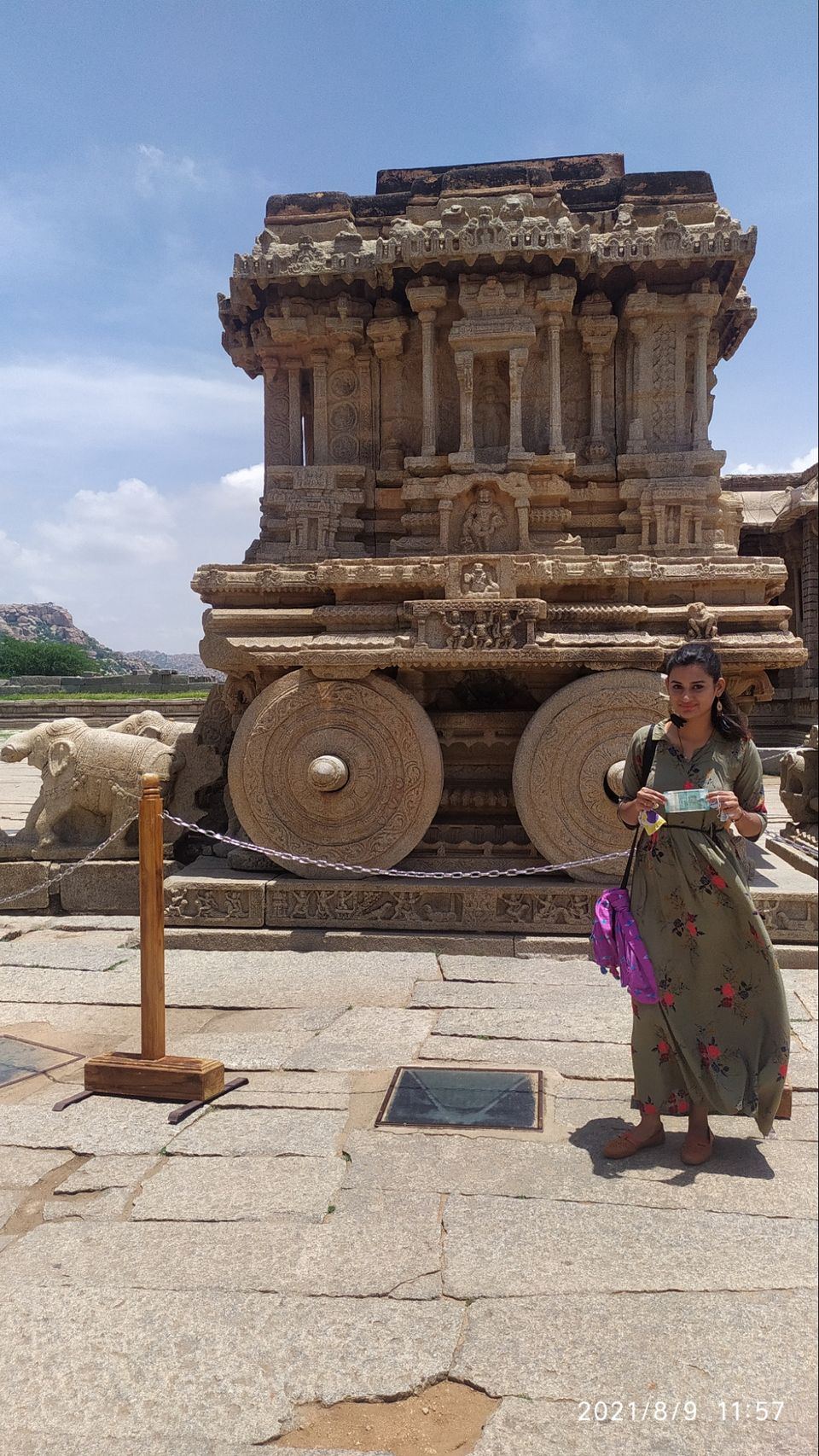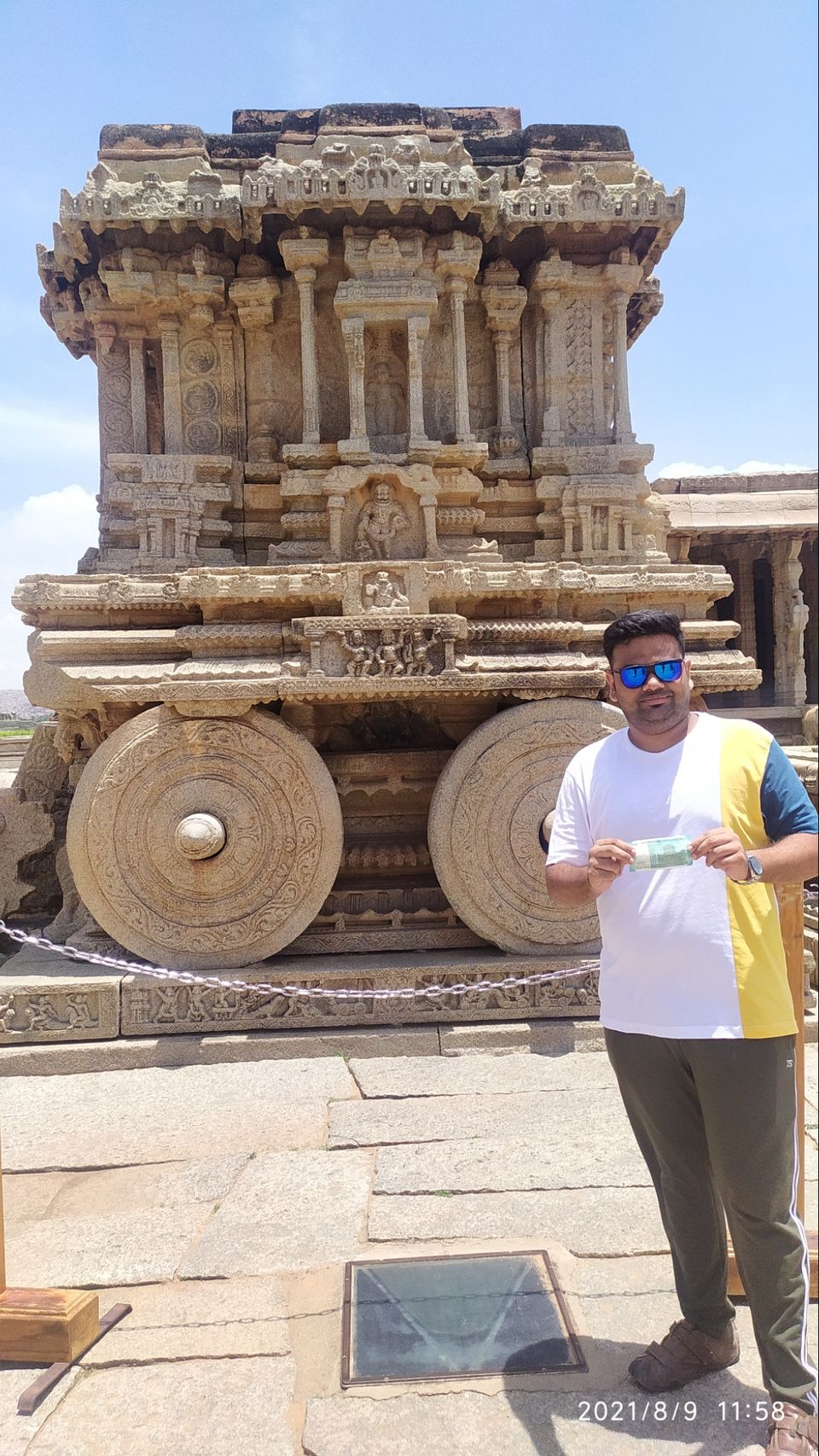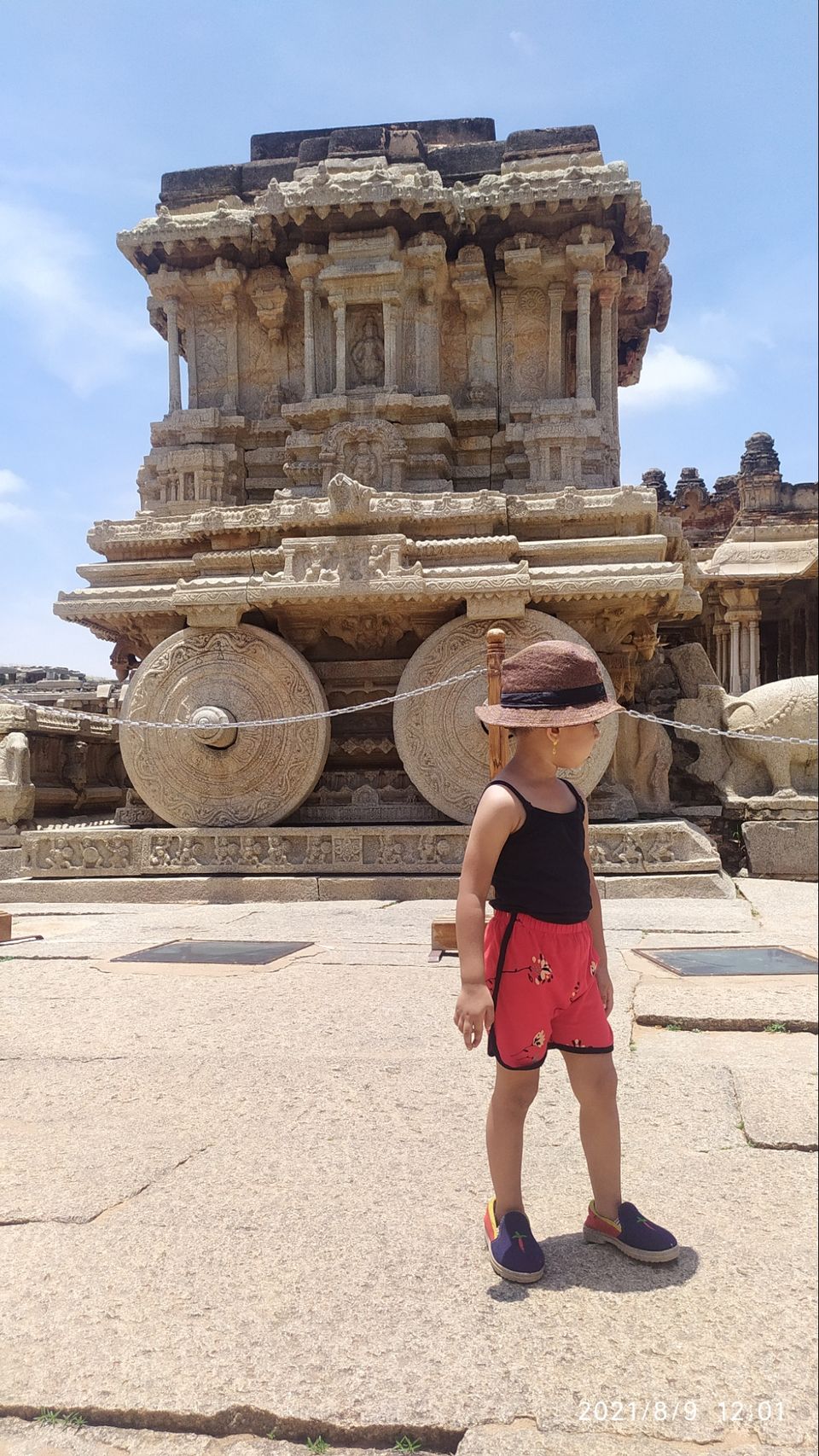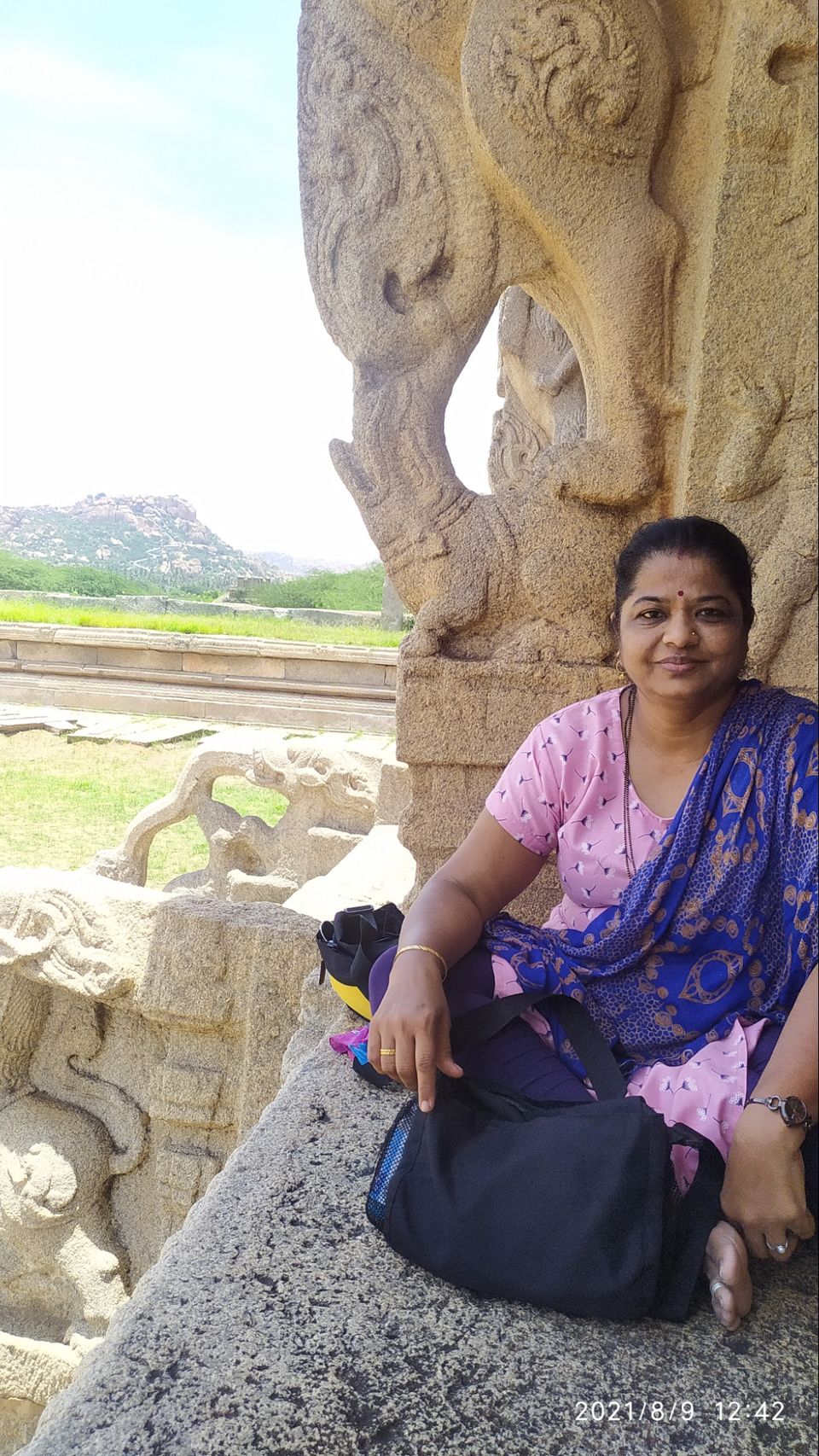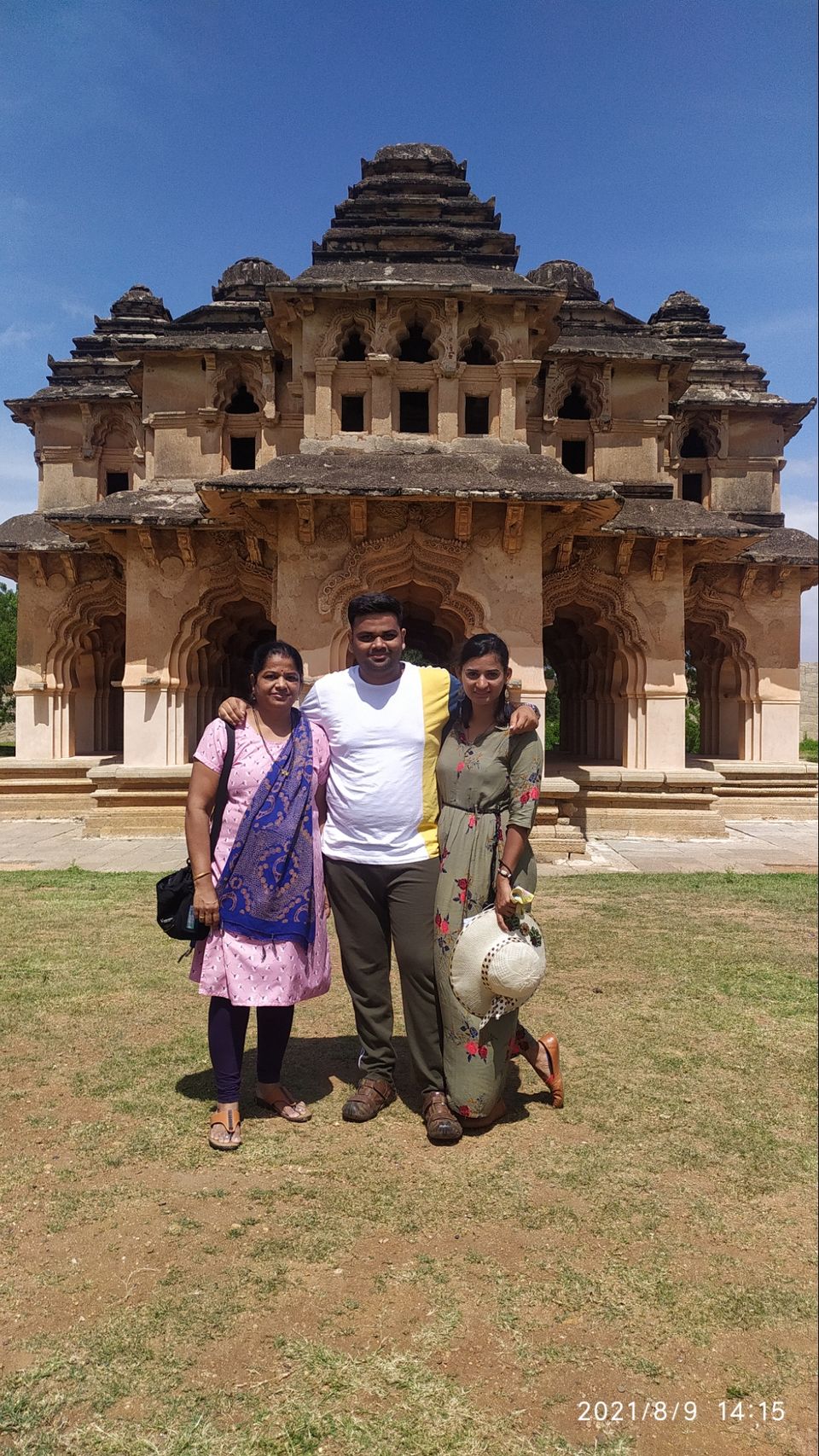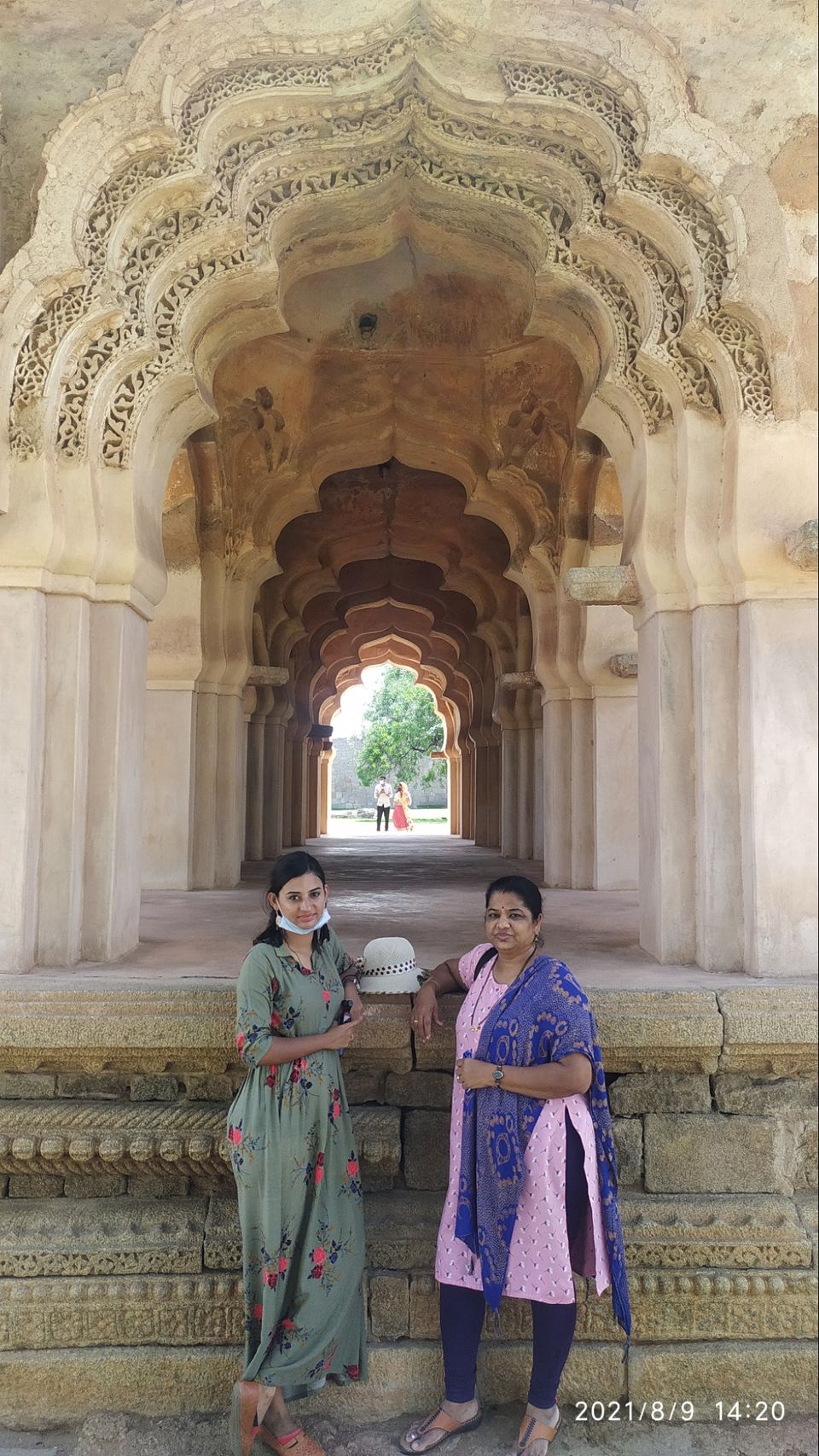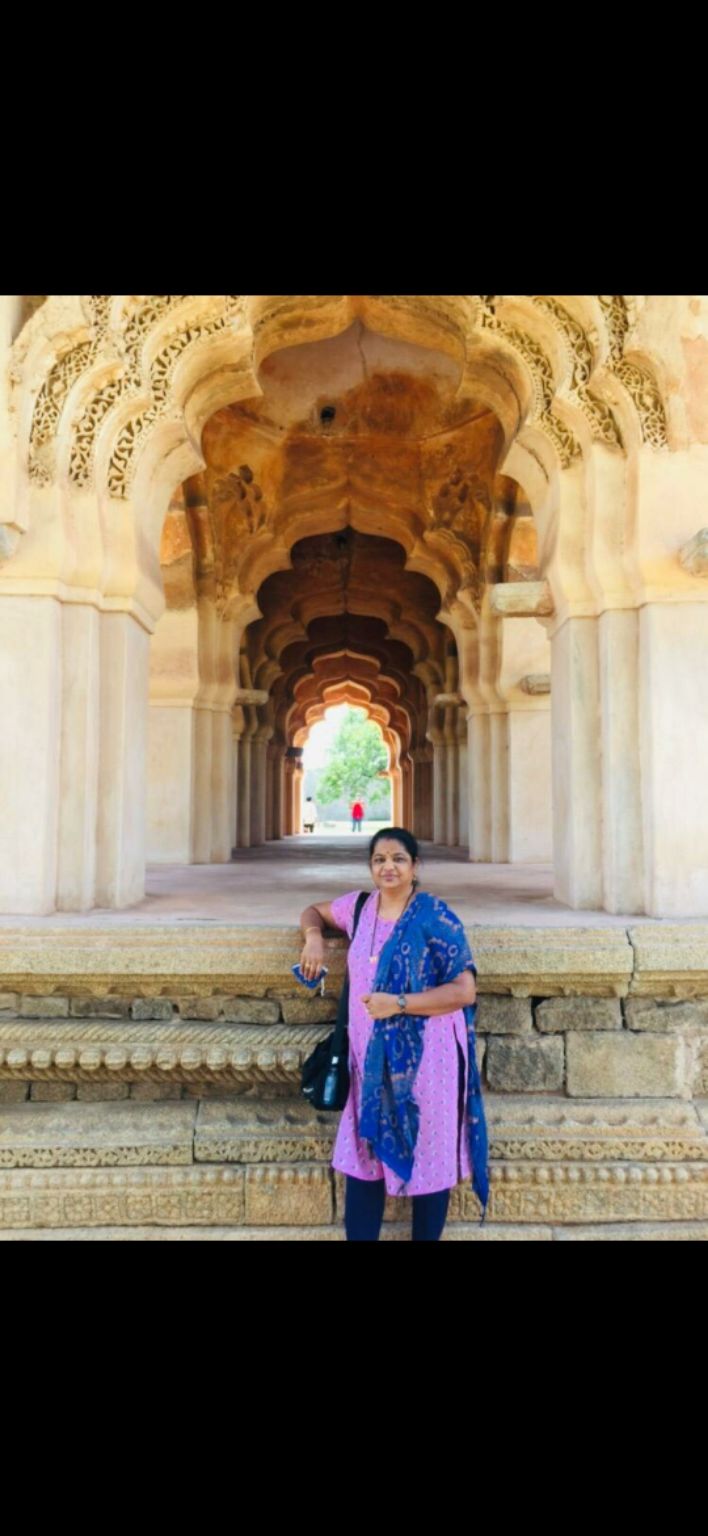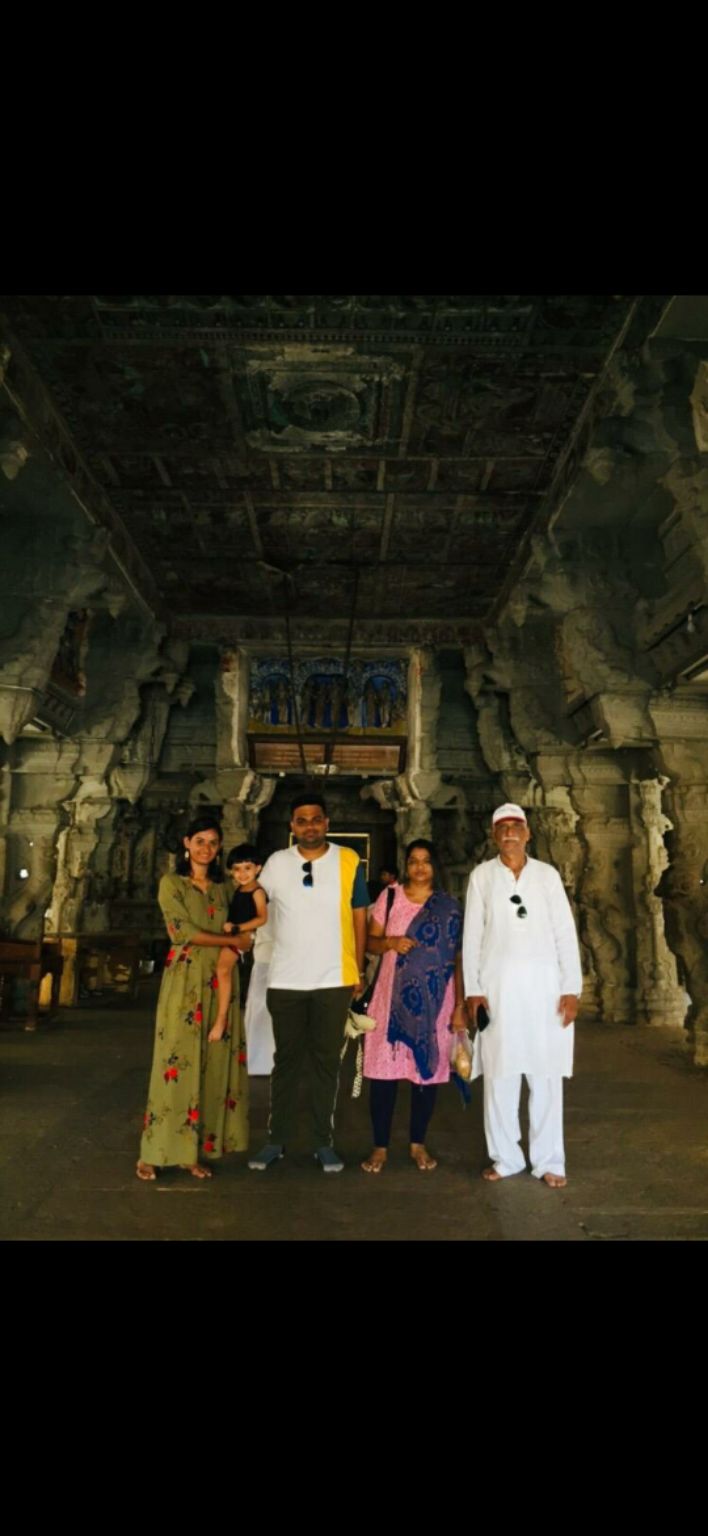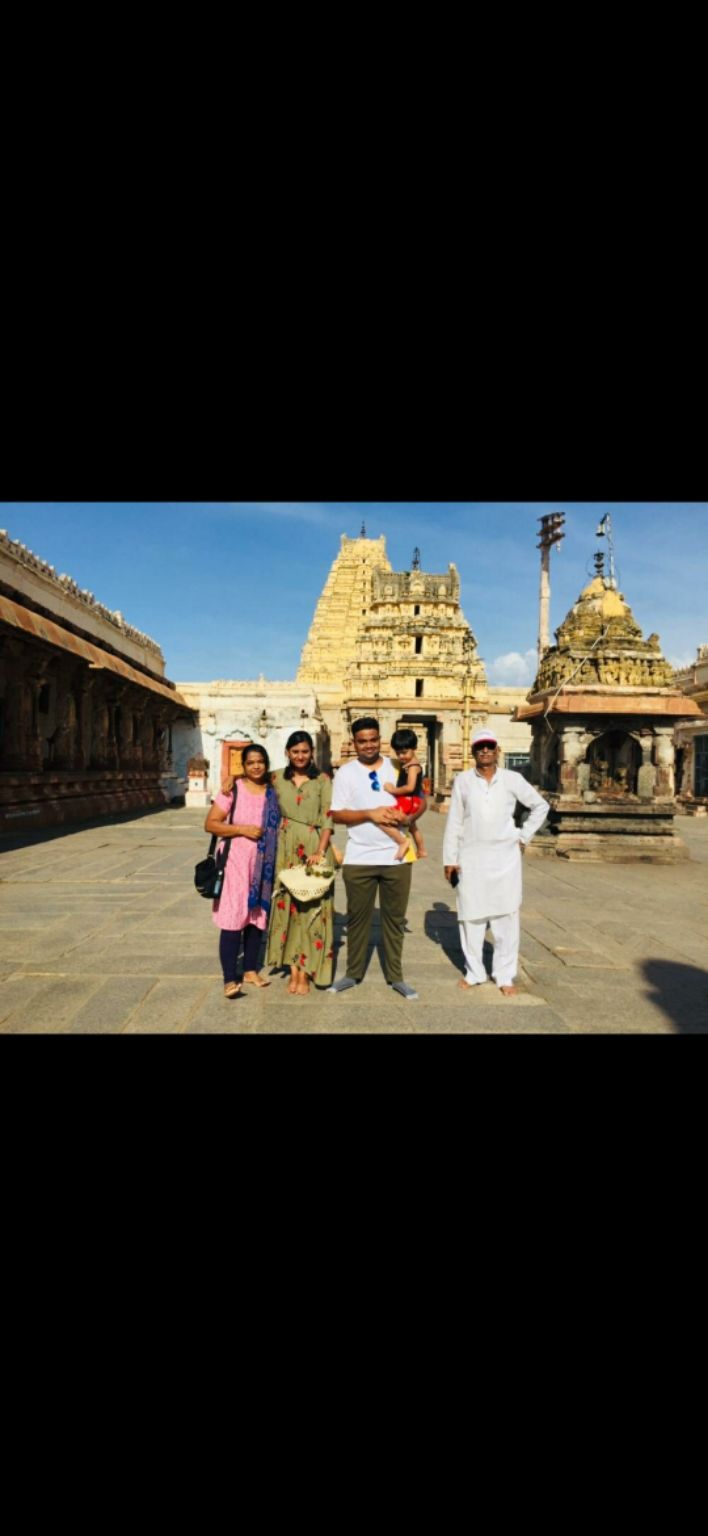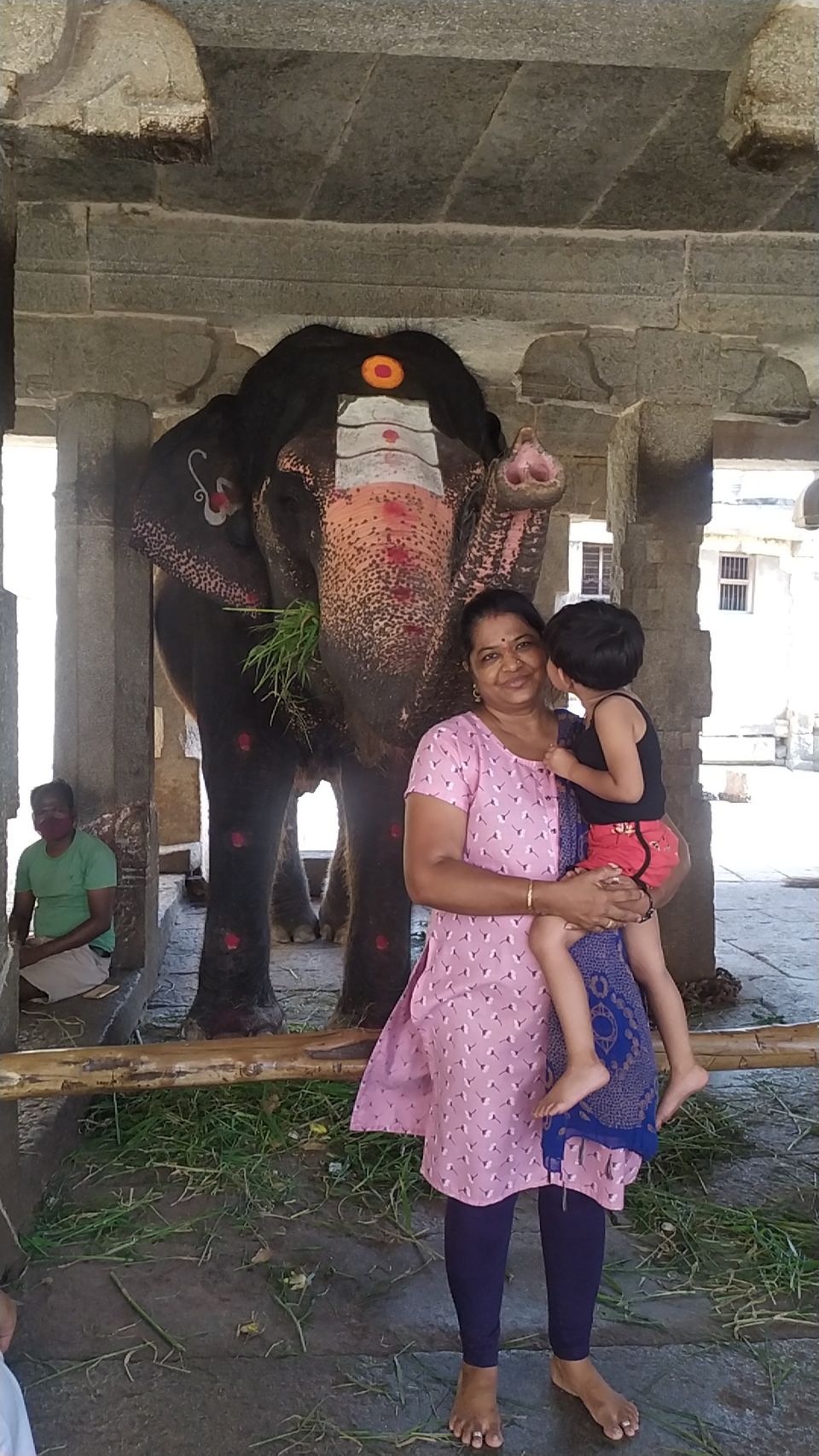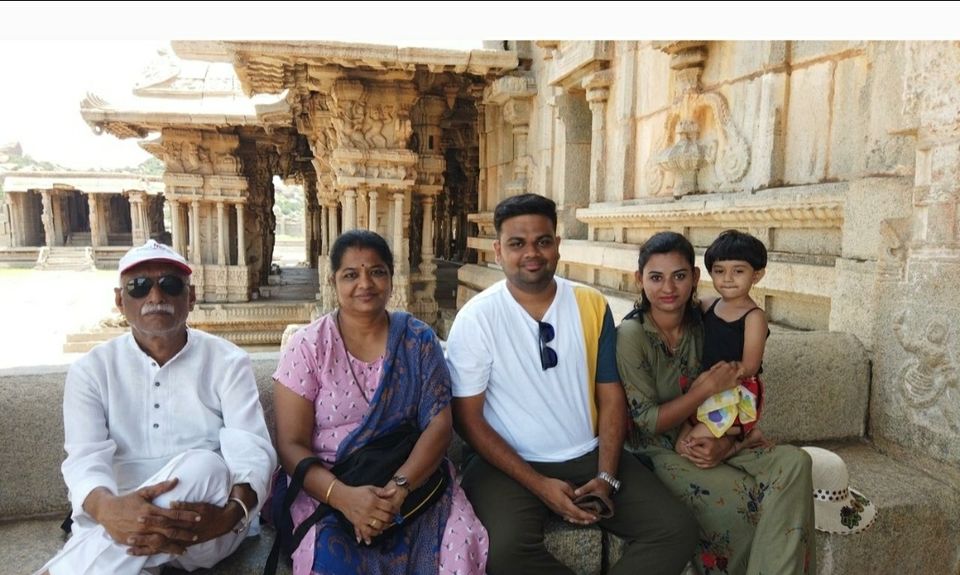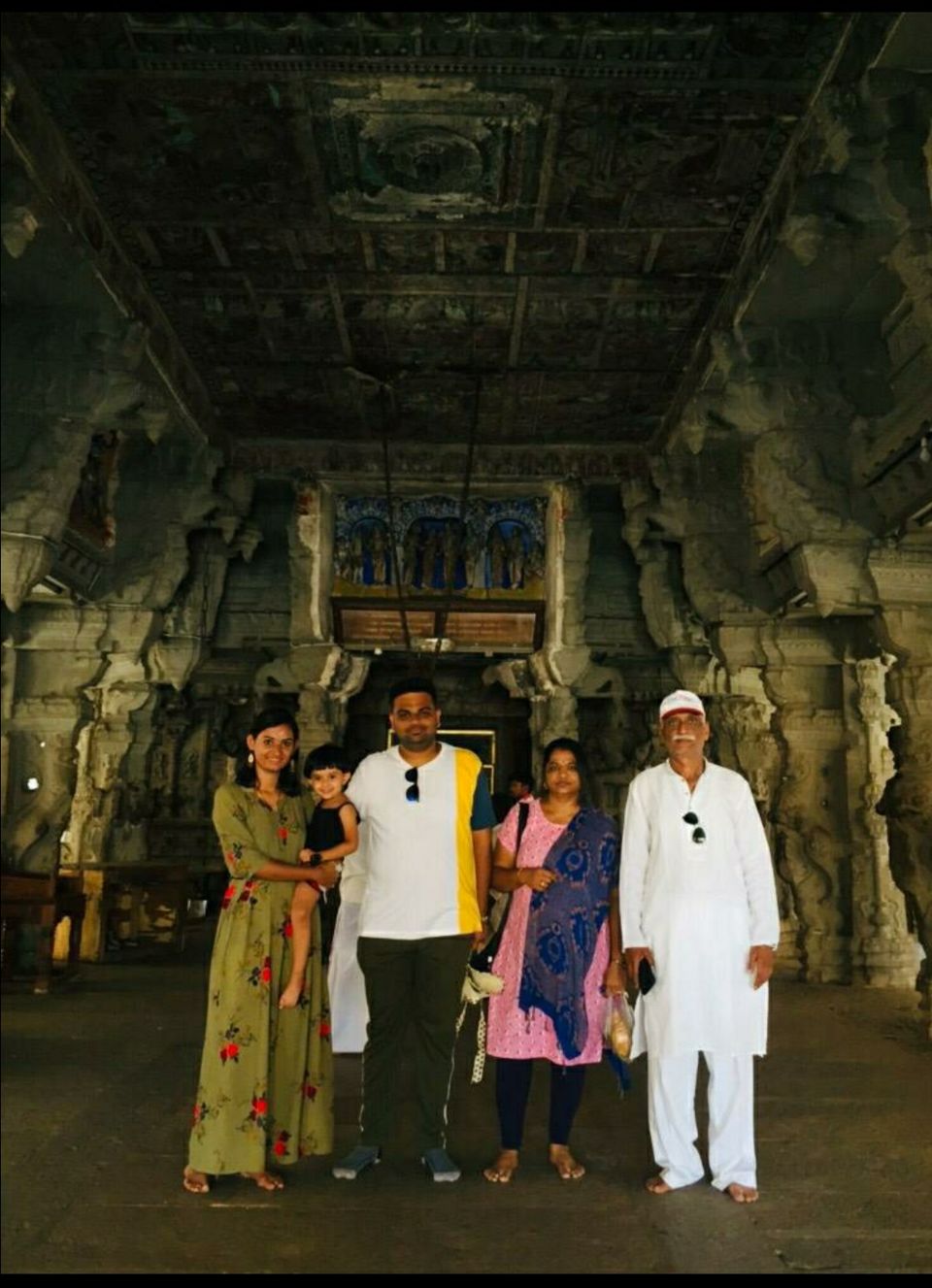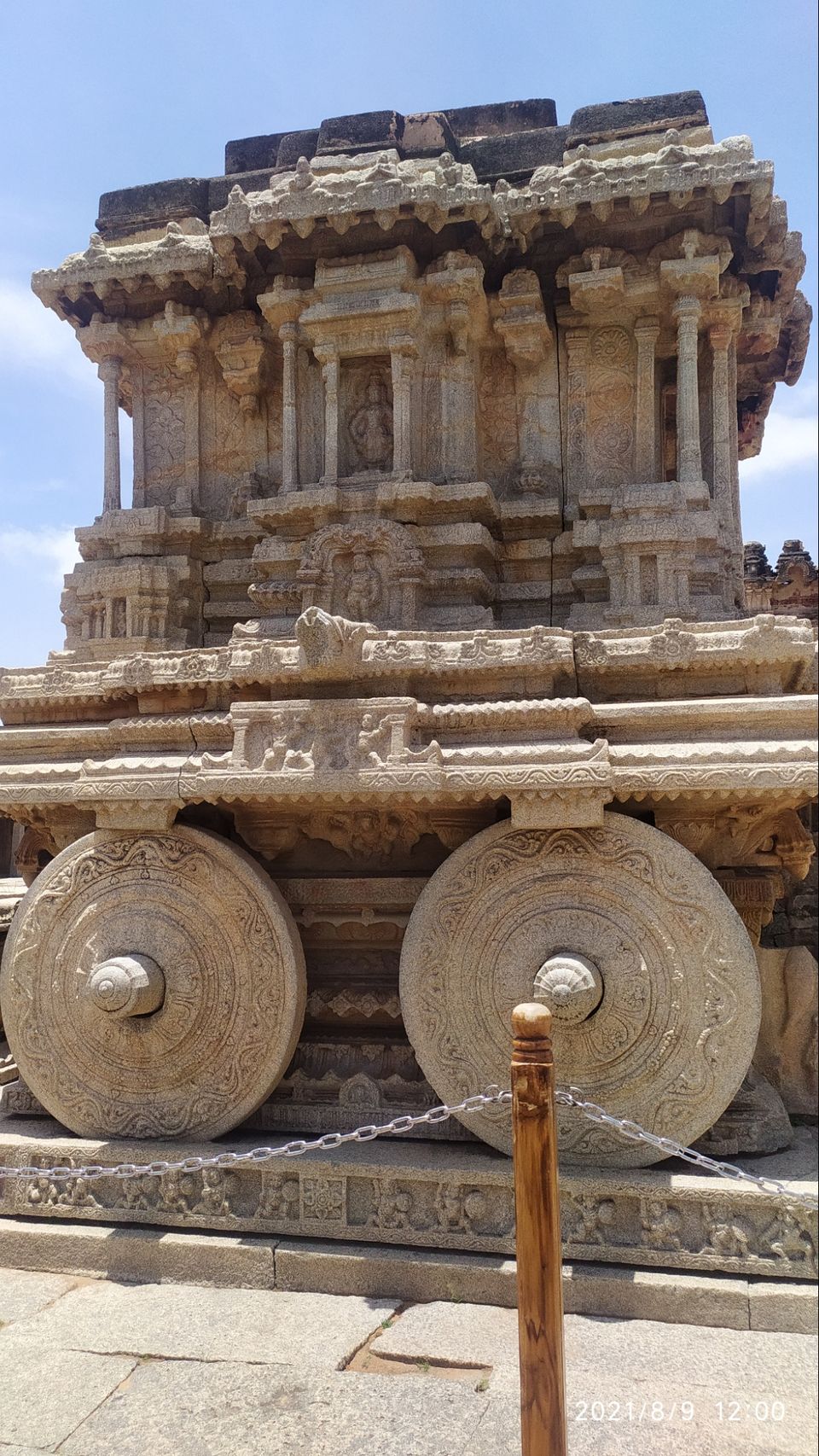 Sanapur Lake (Hippie Island)...
Today in the morning at 9 we went to Sanapur Lake which is @27/- km away from Hampi. It is totally beautiful place in the lap of environment. Good place for nature lovers.. you can experience coracle ride at Rs 250/- for 30 minutes and Rs 150/- for 15 minutes. We came back Hampi by 11.30 AM.