#SwipeRightToTravel My family just grew by two!
"God is one, but he has innumerable forms.
He is the creator of all and He himself takes the human form."
And today Jacek, you came to me in the form of angel! He saw me struggling to get Scholsey's autograph on my Manchester United Jersey as the bouncers were pushing me away from the VIP section!
He approached me and said "What do you want?" I said I got Giggsy's Autograph & I want Scholsey's as well. The words uttered next by him will stay, all my life "I'll get it for you"
We didn't know anything about each other and there's this guy offering to get me Scholsey's autograph. I guess he saw the passion in me.
Once he got me the autograph, I told him that I loved him and kissed him on the cheek.
We clicked a picture together and he left! By the way, he was part of media crew and was there covering Premier Futsal for the Polish media.
I then became busy promoting merchandise of Conviction (NGO), which was the reason I was at the Premier Futsal.
Amchi Mumbai won the Inaugural Futsal so there were more reasons to celebrate! After all the celebration,the players came to sign autographs and allowed fans to take selfies with them. I got 8 more autographs on my Conviction jersey! Wohoo!
Later I saw Jacek interviewing players and organizers. I couldn't resist asking him if he could interview me, founder of Happy Life, as well. To my surprise, he agreed. As I was thinking of possible locations for the interview, I asked him where he was staying in Goa.
When I heard his reply, I couldn't believe the coincidence. He was staying at the same hotel that I was!
Atmaram hotel, which costed INR 500/- a day! Being from foreign media I never expected him to stay at such a budget hotel.
So we decided to the shoot the interview just outside the stadium and I couldn't believe it when he said it will be posted in polish media. Take a sneak peak at the interview!
Later we went back to our hotel and then shared our love stories with each other. Our love stories were so similar!
Now enters Hanna Bora, Jacek's wife
The most beautiful woman I had seen after a long time. Beautiful is an understatement to define Hanna. She had some eye infection so she couldn't come to the finals.
Now it was my turn to usher gifts on Jacek for his help. I gifted a saree to Hanna. She was speechless. Literally. I also gifted her necklace which I had bought a day before.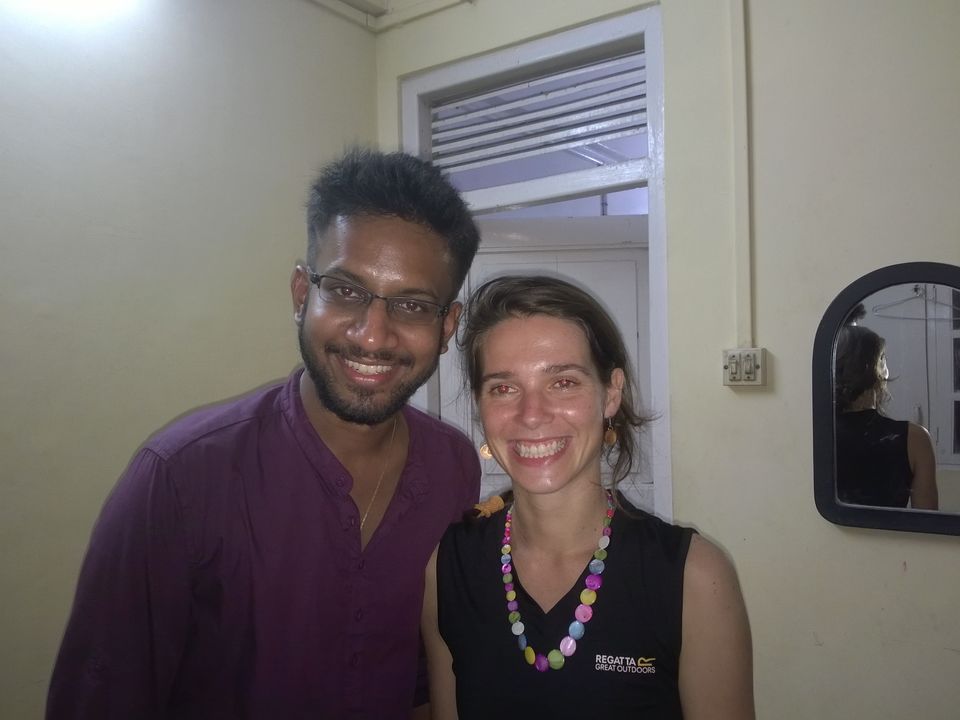 The three of us shared lot of stories, laughed so much and made a memories for lifetime to cherish.
"We don't meet people by Accidents. They are meant to cross our paths for a Reason"
Jacek and Hanna were supposed to go to Hampi next,but due to a strike by local bus drivers their trip had to be called off. So where do they head next? 
Mumbai! I hosted them at my place. The next 3 days I showed them around Mumbai, being their local tour guide.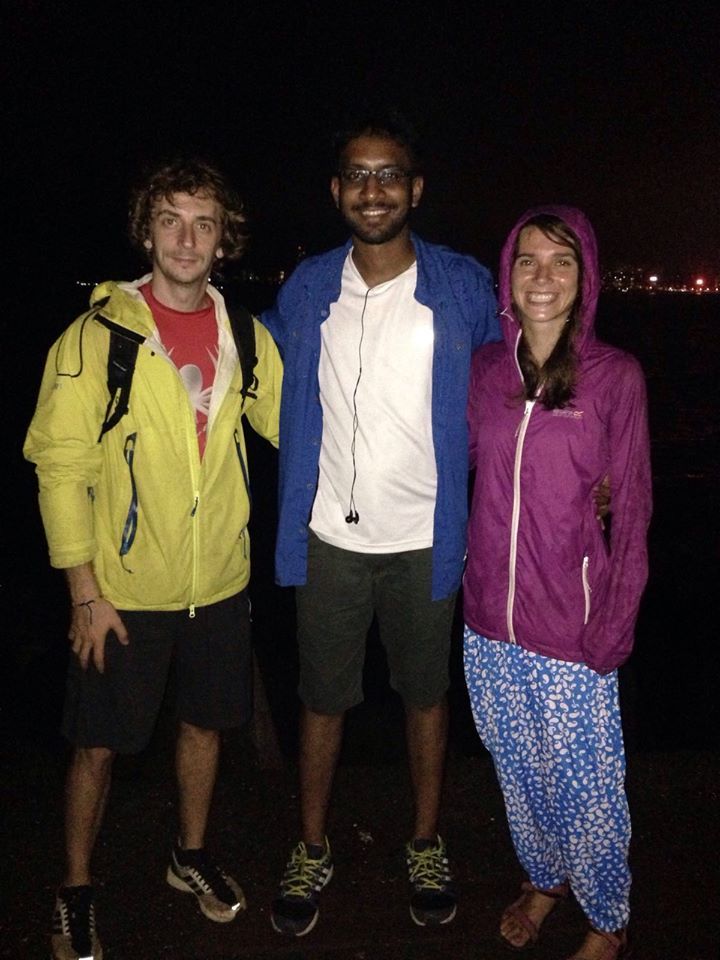 They were so happy with my hospitality that they wanted me to come with them to Hyderabad where they were covering the Pro-Kabbadi semi-final and final. So off we went to Hyderabad!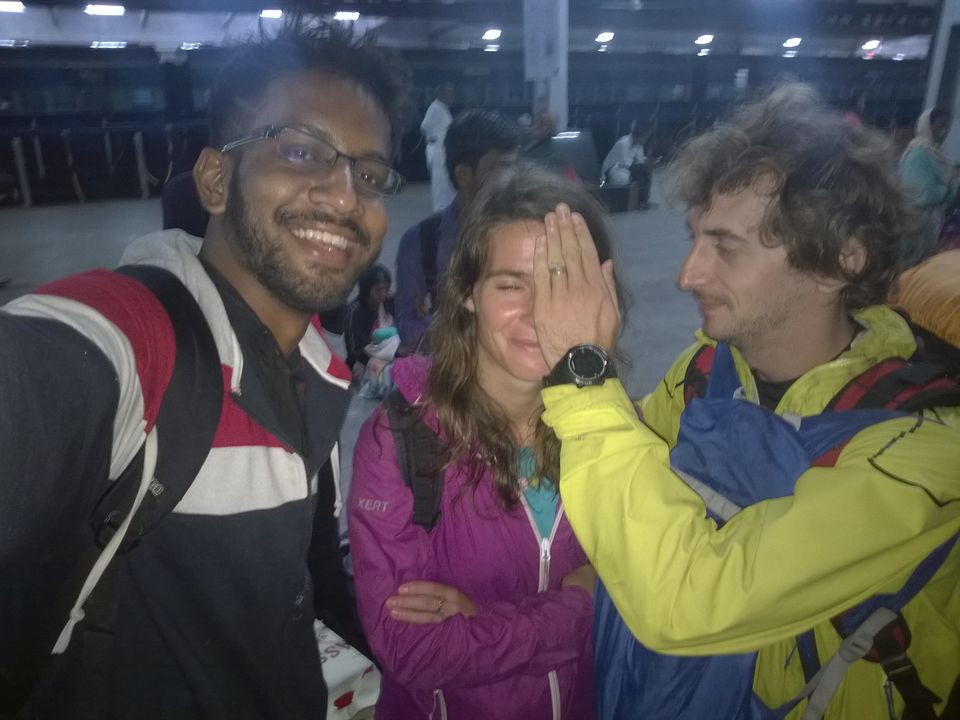 Hyderabad, India
I got to see both Semi-final and Final of Pro-Kabbadi 2016 for free.
After the final match we explored the beautiful city of Hyderabad on rented bikes. We saw Char Minar, Hussian Sagar Lake and the famous Ramoji Film City.
Meeting them was wonderful indeed. Like a dream come true! Never imagined that my first solo trip to Goa would turn out so memorable. Here's a video of our tour!
Thanks for reading! Hope you have enjoyed the journey along with me so far. Thanks to solo traveling, I met new people, learned about their culture and shared life lessons with them. What I learned from them cannot be explained in words. #priceless indeed.