After spending our first day exploring Monaco, a luxury struck town, we were ready to explore Cannes. So if you're heading down south France, here's what you can cover in a day at Cannes. The blue and white umbrellas are almost as synonymous as the iconic Cannes Film Festival. After tweeting and watching about it for years, I was curious to see what it had to offer.
How To Get To Cannes
Unlike Monaco, there are no direct buses to Cannes so we headed to Gare De Nice Saint-Augustin in Nice and hopped onto a train.
The train took us about 40 minutes (Antibes is in the same direction, by the way) and was full of tourists as well as locals heading for a day on the beach.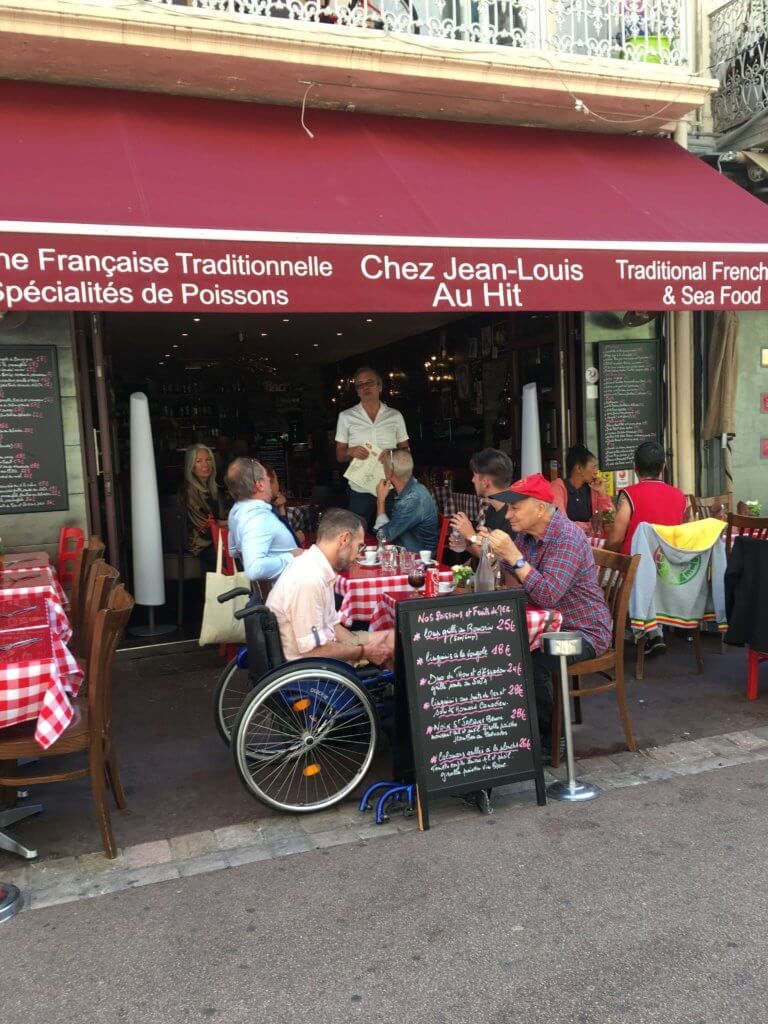 Prosecco & Lunch At Cafe Da Laura
Since it was 12 NOON by the time we stepped out of the station, we decided to have a brunch at one of the many cafes in the street called Da Laura. While Pragati got talking to a warm French lady who lived in Dubai, I decided to order Prosecco. We decided to order a staple like Penne Arrabiatta with home-made sauce along with two house specials: spinach-mushroom ravioli with black truffles and fusilli with veal and artichokes. We ended the meal with pannacotta.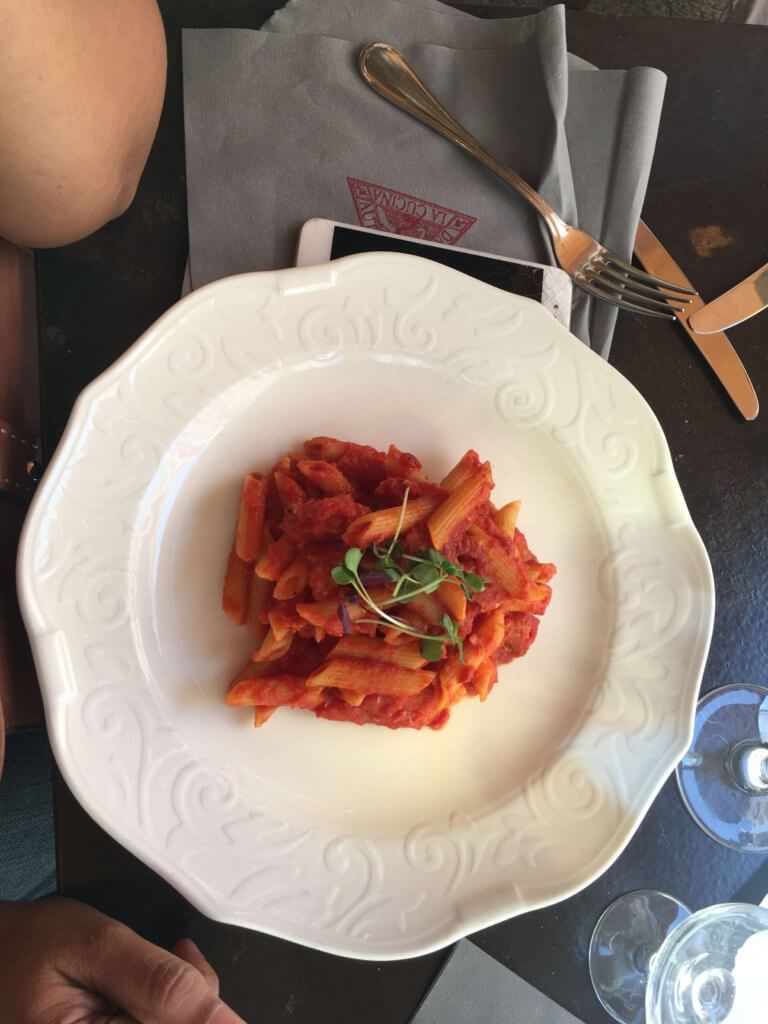 The food was freshly made and the waiters were warm (they could listen a bit more though), the bill came to a whopping 103 euros. This was the first time we were reminded of Cannes economy relying on tourism.
By the time it was peak afternoon and honestly getting pretty hot. My brother-in-law was anxious to get to the beach and walking a few meters later, we found it.
Is Cannes Beach as good as they say it is?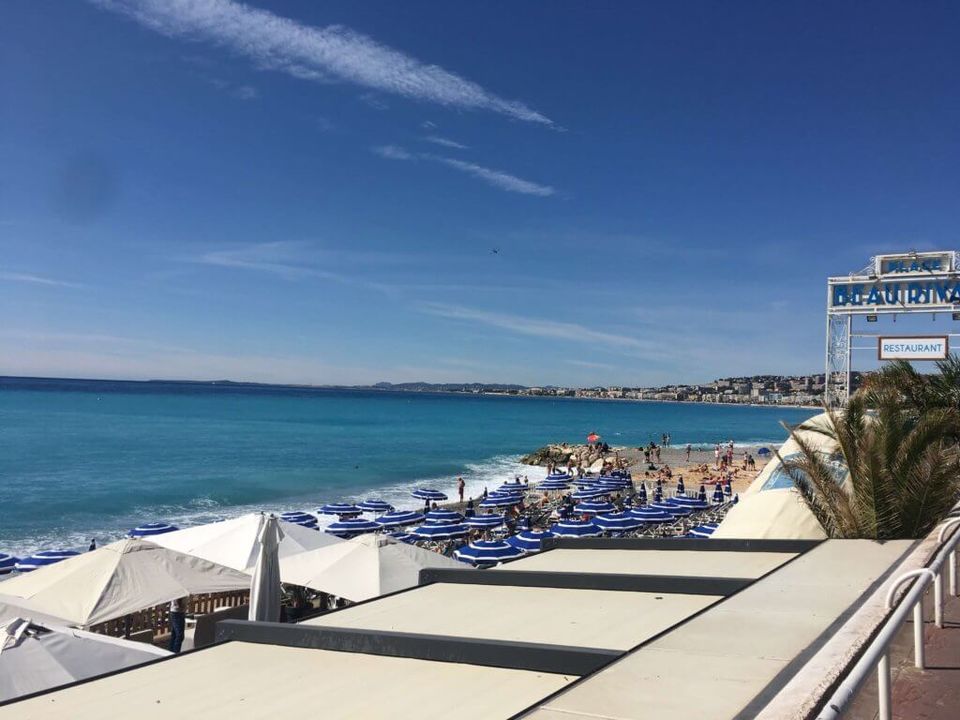 Walking on Boulevard de la Croisette and looking at an arc full of blue-green waters gives you a pump of energy. Since blue and white umbrellas are synonymous with Cannes we went looking for ours.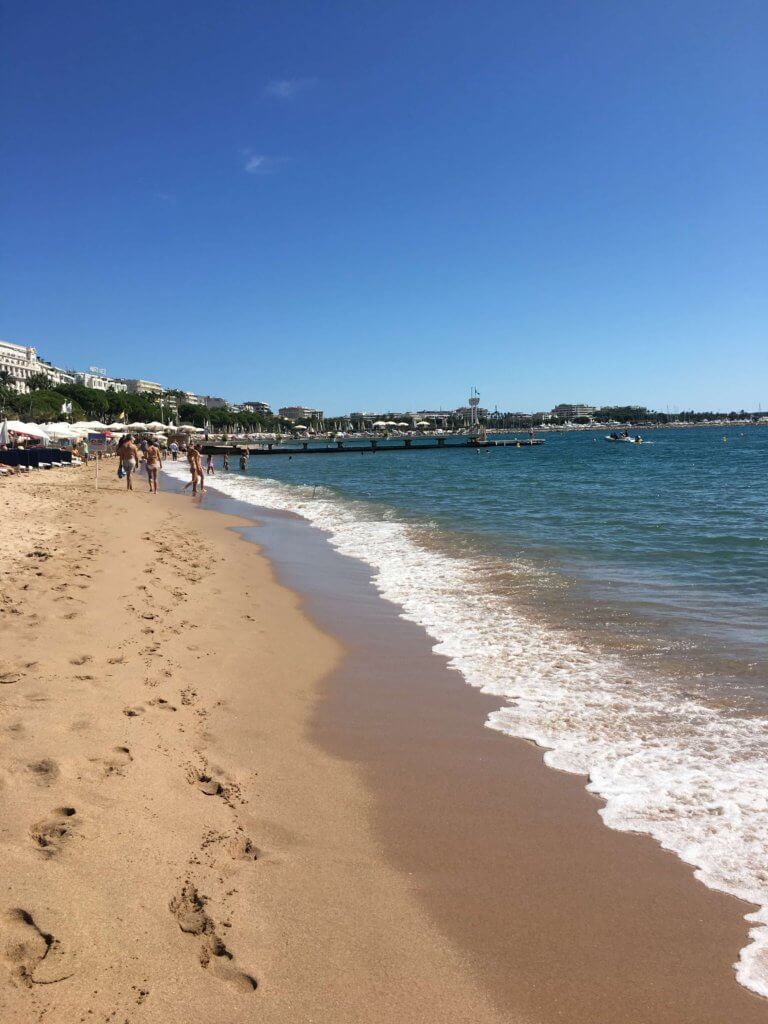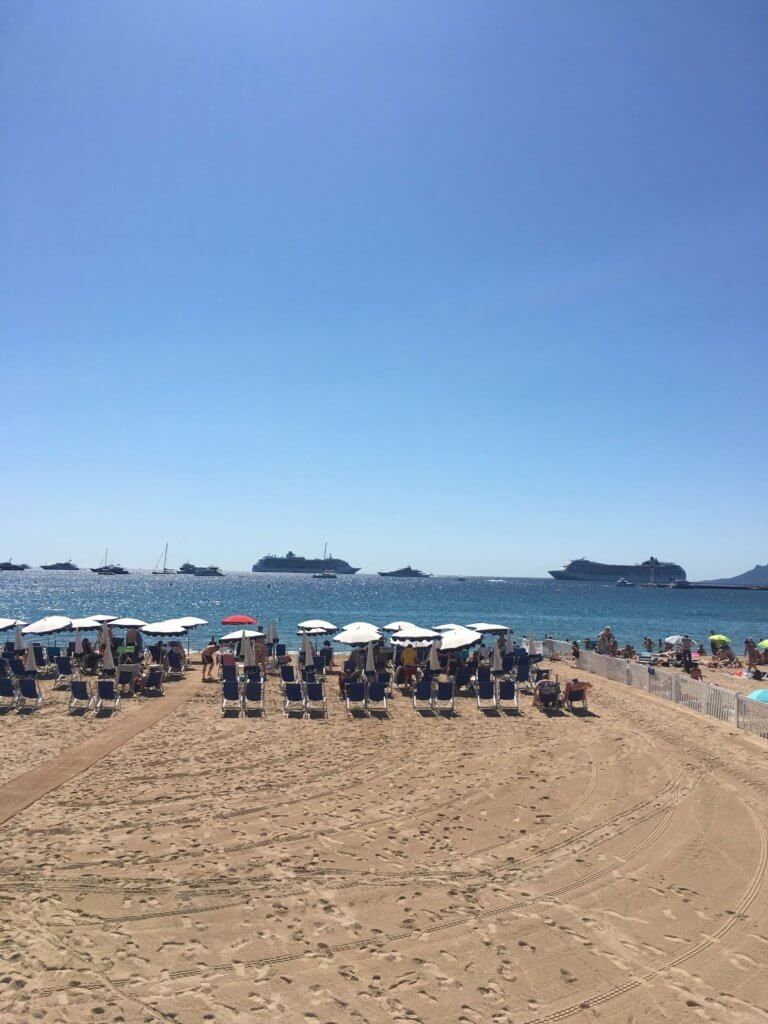 I am not sure if we went to Beach Plage or Plage Royale but it was very close to the Palais De Festivals, for more listings click here.
Unlike most tourists who'd reached in the morning to get their worth of sunbeds and parasols, we had about 3-4 hours and paid for half a day. As my brother-in-law and niece went swimming in the cold waters, I made most of my beach time with my sister, Pragati. I also took plenty of walks, helped myself to a few drinks and just did nothing. If you're adventurous-you'll find an array of water sports to do around here.
Wearing a bikini for the first time
I've said this on my Instagram and I'll say it again: I think each of us has had body image issues at one point or another. I was thin till I was 29 and gained weight when I turned 30. As Indian women, we're sometimes not just conscious but also facing issues around self-worth and self-esteem.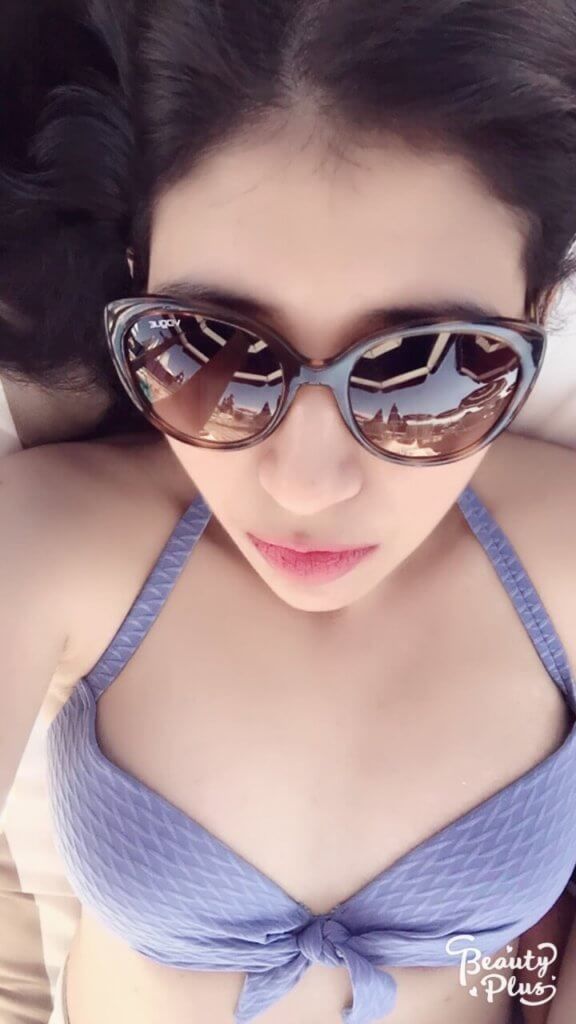 I really wanted to enjoy a bit of my beach time (considering I'd come from a different continent) and decided to wear my first bikini. And I was never stared at. We all had love handles, we all had stretch marks, and many of them had babies or were older than my mom. And we were all together-soaking up the sun and enjoying that moment.
So I'm glad I didn't let good moments roll away. If you're in Cannes-wear what you want-or wear nothing. Do what you want. You're on vacation.
Cinema Tour & Palais De Festival
Evening came and we decided to make a final step of Palais De Festival and walked through the Hall of Fame. As we walked around, we realized we'd missed the last Cinema Tour. We took the train back to Nice and faced a lot of problems coming back to our apartment due to a transport strike (thank you UBER!)
How To Get to Cannes
Take the train. Make sure you take return tickets which you can avail in the evening. You can also rent a car and drive down from Nice.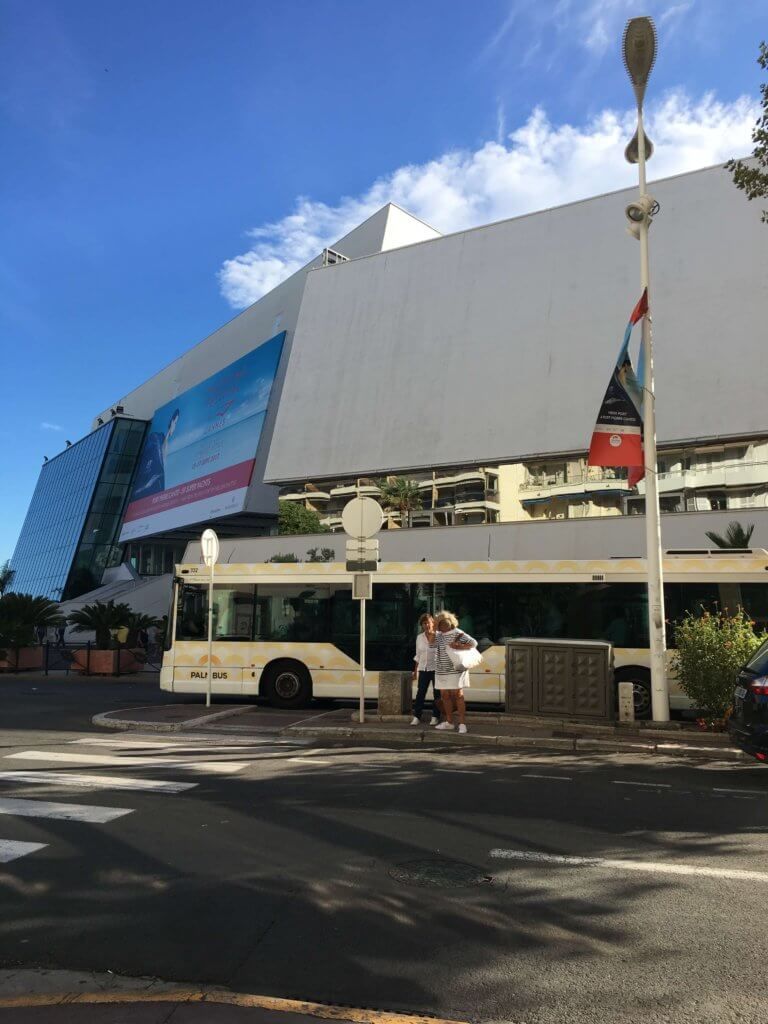 Things To See in Cannes
Things to keep in mind when visiting Cannes
Cannes is really small-it's a resort town with beaches, hotels and luxury shopping. Spend up to 2 days in Cannes (we only did 1) and I'm pretty sure you can cover major spots plus get enough beach time. Since their economy thrives on tourism, be prepared for higher expenses.