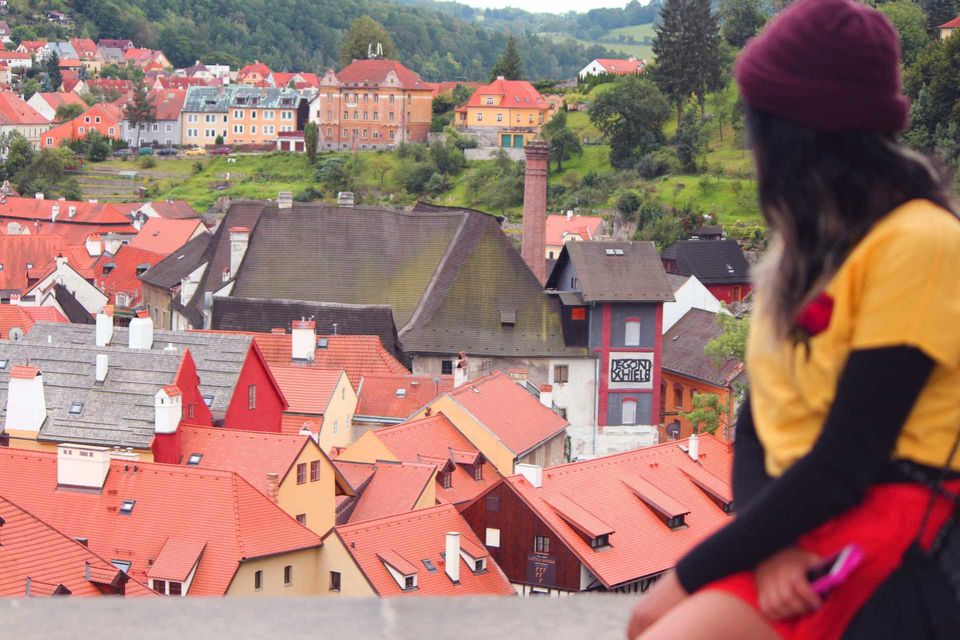 Have you ever fancied of living out of a medieval era ? where time has stopped after the time of kings and queens ? Wall street journal claims ( apparently this could be true since you getting an Alphonse Mucha painting here is easier than getting some modern conveniences) it and I can not differ from them, Yes my friends that kind of place do exist . It is 3-hour drive from Prague or Vienna and about a 4-hour drive from Munich - this fairy tale land is known as ČESKŸ KRUMLOV
Getting there :
We took a bus (flix bus) which is really cheap ( INR 500/- a person ) from Prague, which took us around 3 hours. From the bus stand it is walkable to the main centre of the town as cesky Krumlov is very tiny. A lot of people go there for a day's trip, but I think to experience the real essence of this village, one has to spend a day or two max.
Accomodation :
I suggest to stay at a pension or a hostel. Hotels are generally fully booked by travellers from China or Korea. So if your preference is a hotel then book in advance.
Hotels are very chilled out places with good breakfast options and dorm beds
If you want a private room with attached bathroom then book a penzion.
few options are listed below:
penzion merlin - where we stayed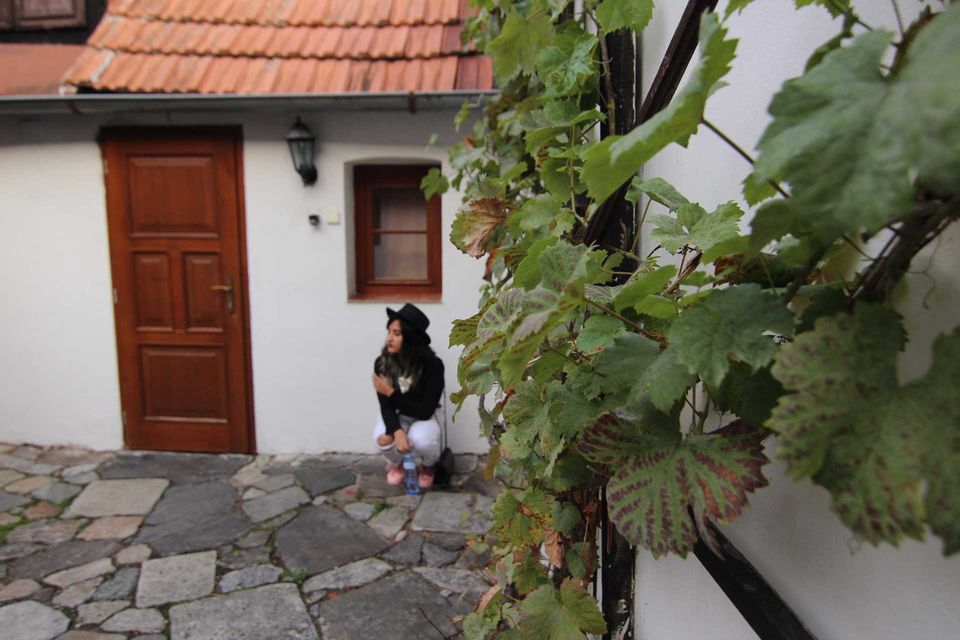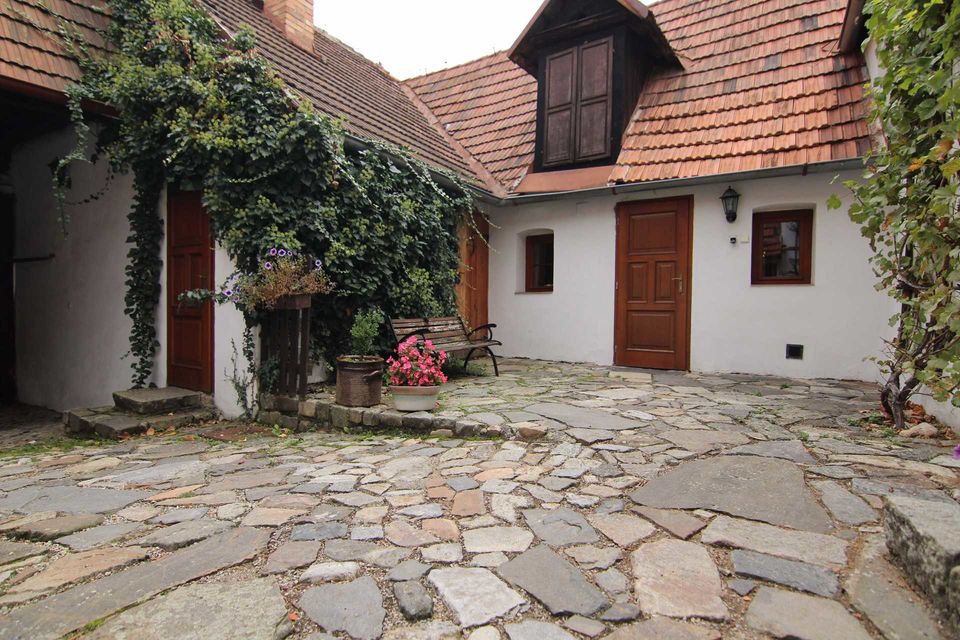 penzion merlin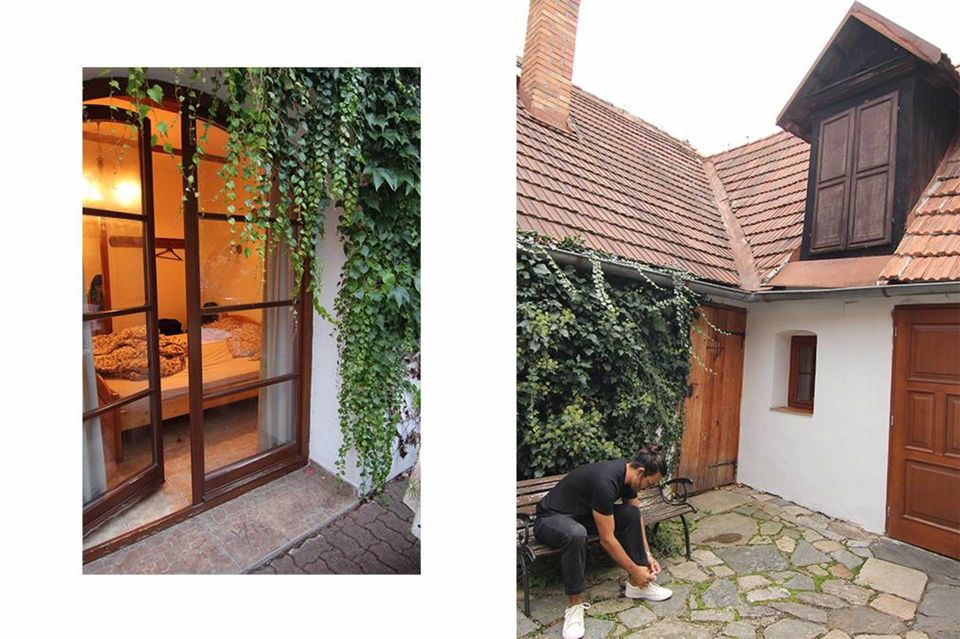 Few of the hostels you can consider are :
hostel merlin - travellers hostel - hostel 99 - hostel skippy ( a killer riverside view )
Eating options :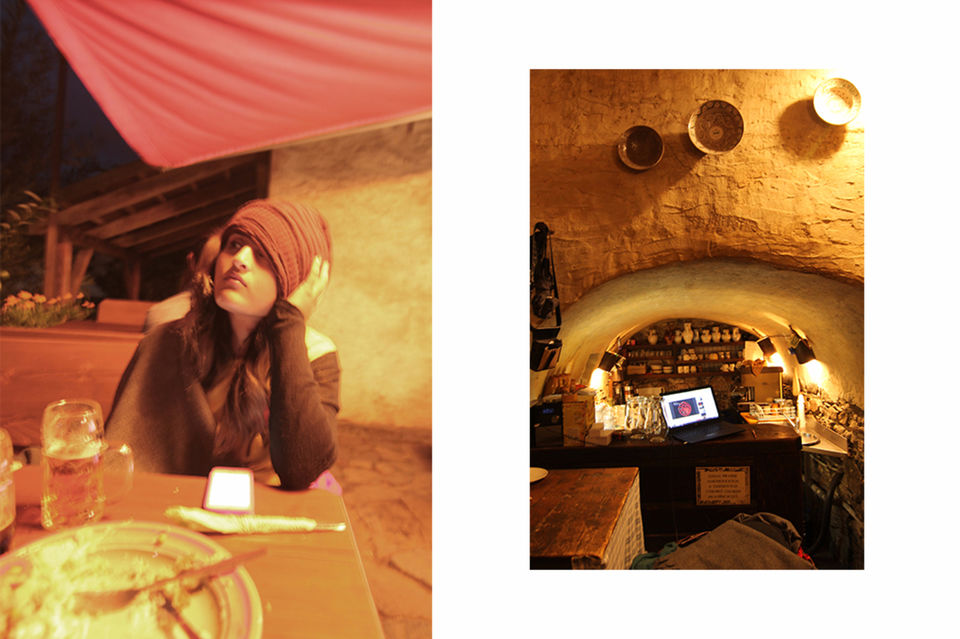 have a dungeon restaurants experience at Krčma U dwau maryí and Laibon both comes with a breathtaking view of the castle alongside the river and scrumptious food options ( vegan and vegetarian friendly too ).
have a morning breakfast with custom made cookies and coffee at cafe Kolektiv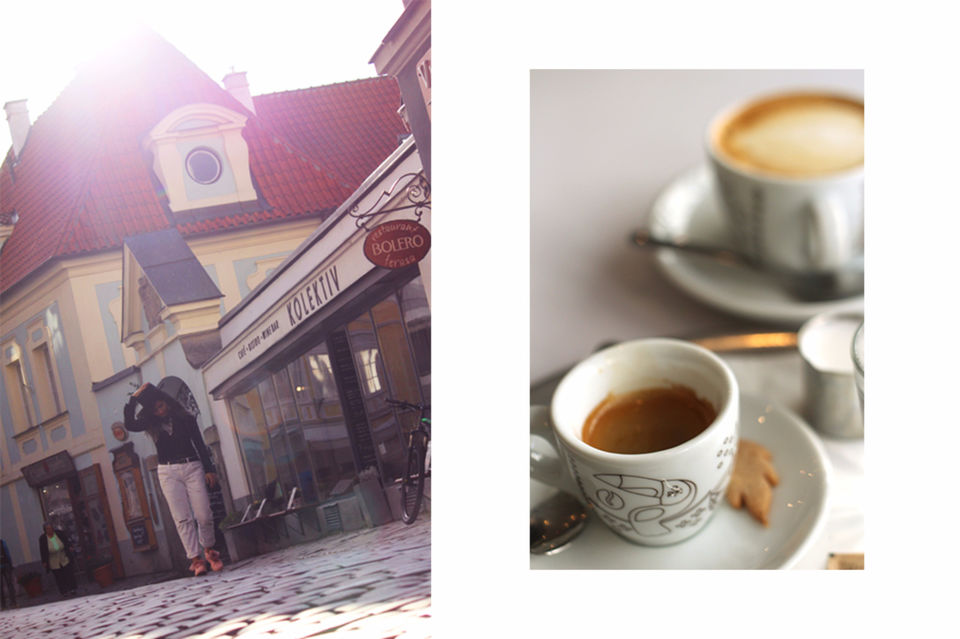 Have beer with goulash at hotel Hospoda for a traditional czech experience ! yea and its not a majak :P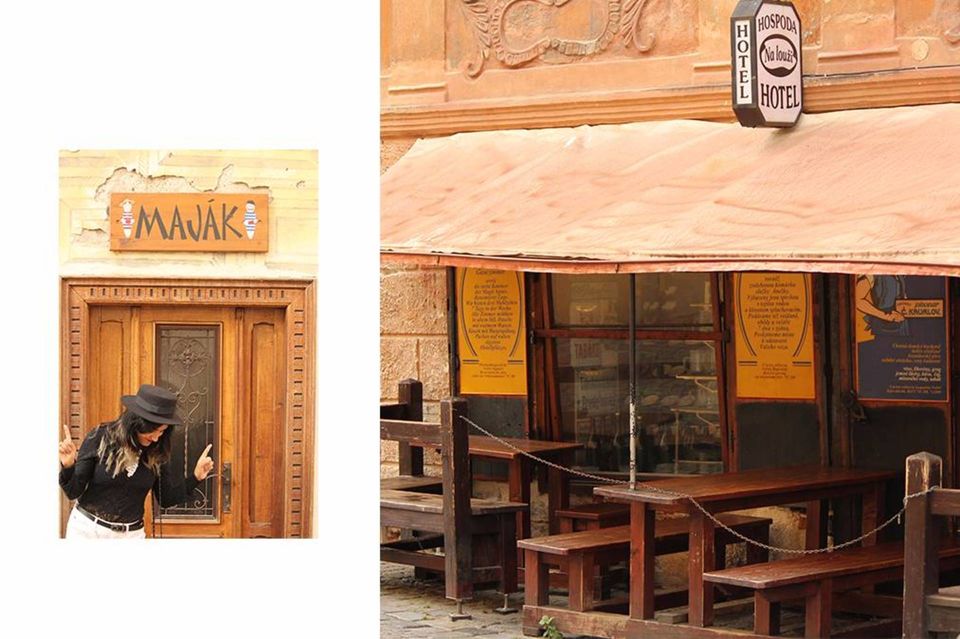 you definitely do not want to miss Trdelnik ( the above dessert - a Czech speciality ) from MLS creperie
Frankly I think the Trdelnik in Cesky krumlov are much tastier than the Prague ones. I could not finish one myself, its huge in size.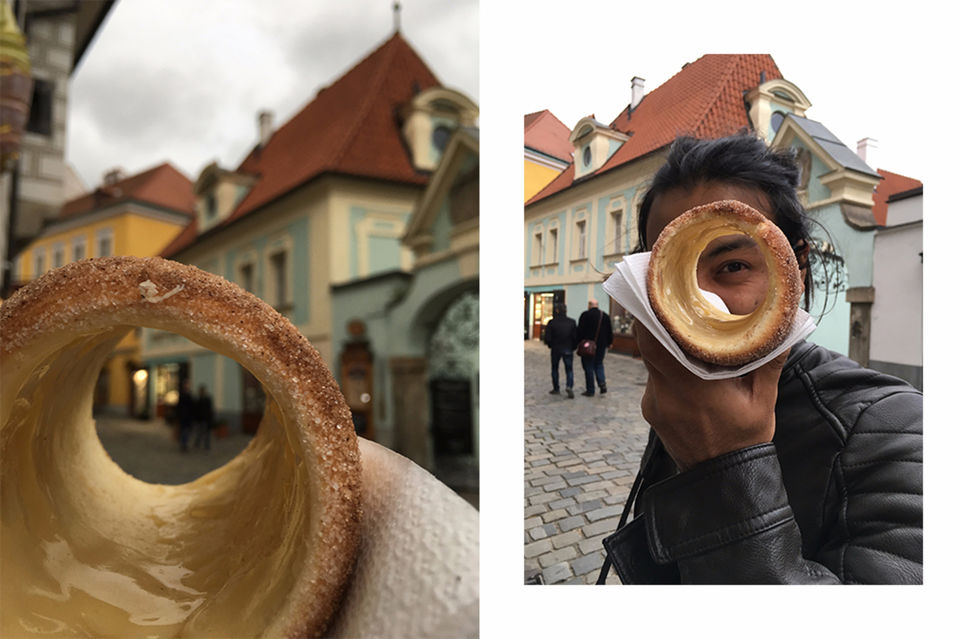 late night pub hopping is a fun thing to do here. It is so much fun to get lost in the alleys here and land up at any cute places and have a 36 CZk beer which is barely 100 rs.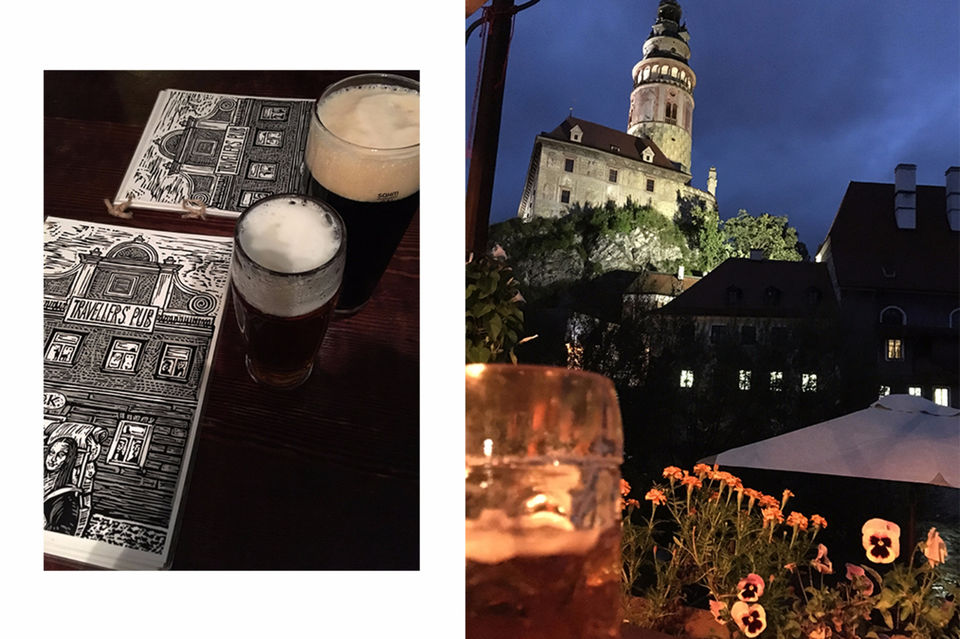 Places to visit :
Definitely the Cesky krumlov castle - which is one of the perfect spot for the most breathtaking views of this picturesque town
Secondly the foot bridge behind hostel mlyn . The sunrise here with the cathedral bell is a heavenly combination.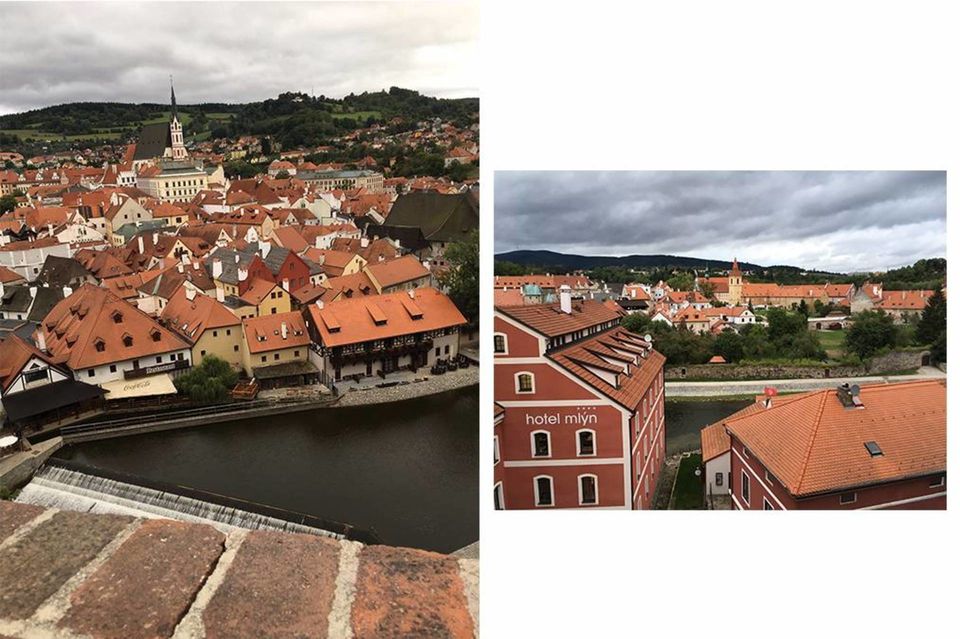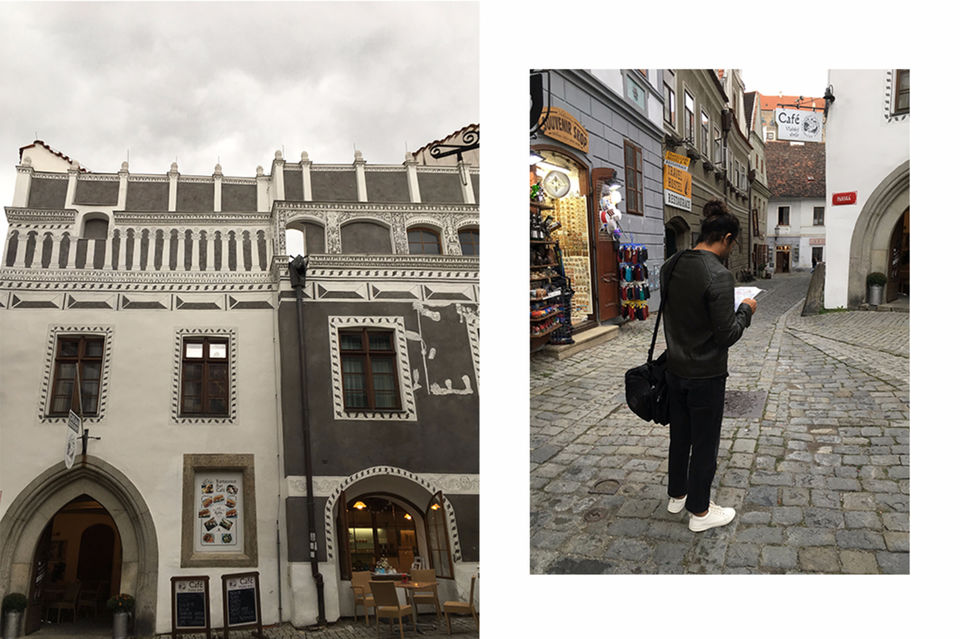 you can take the free walking tour. we did not take one, as we loved getting lost in this cute town and did not want to plan any thing.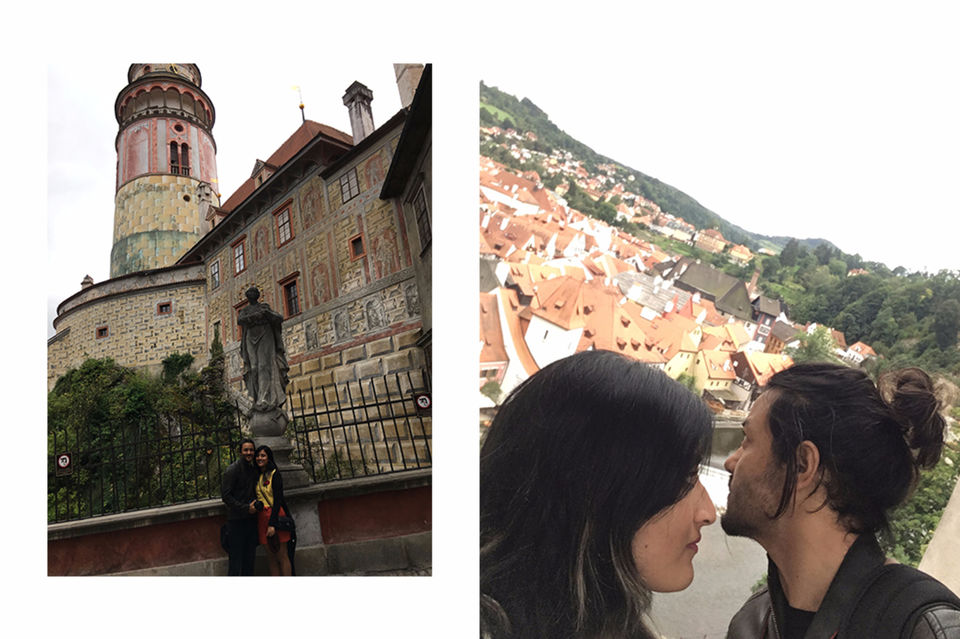 JUST TAKE A WALK - everywhere - in the village centre , on the bridge, in the castle area, around the alleys, behind the river, just anywhere.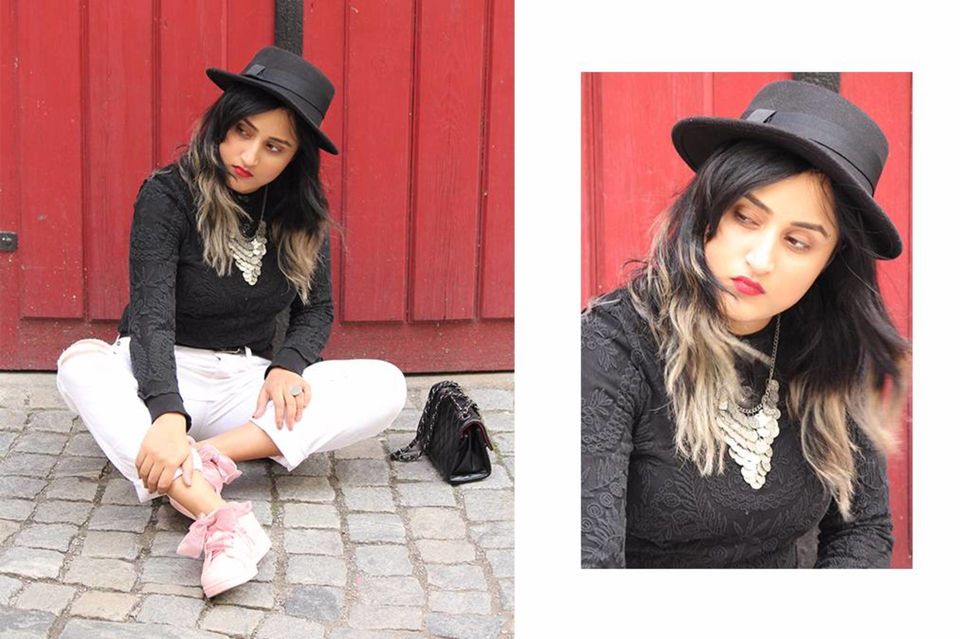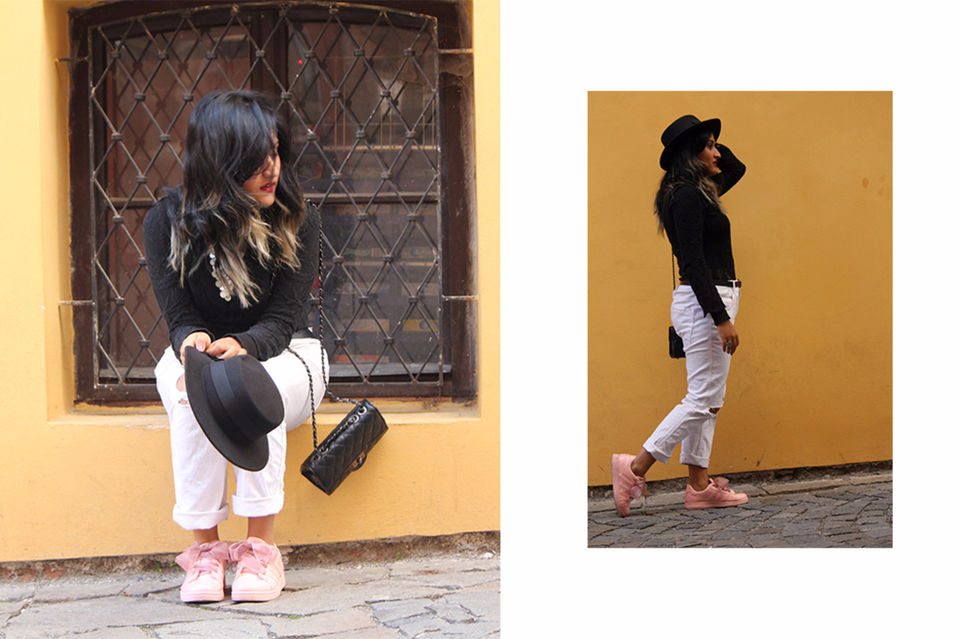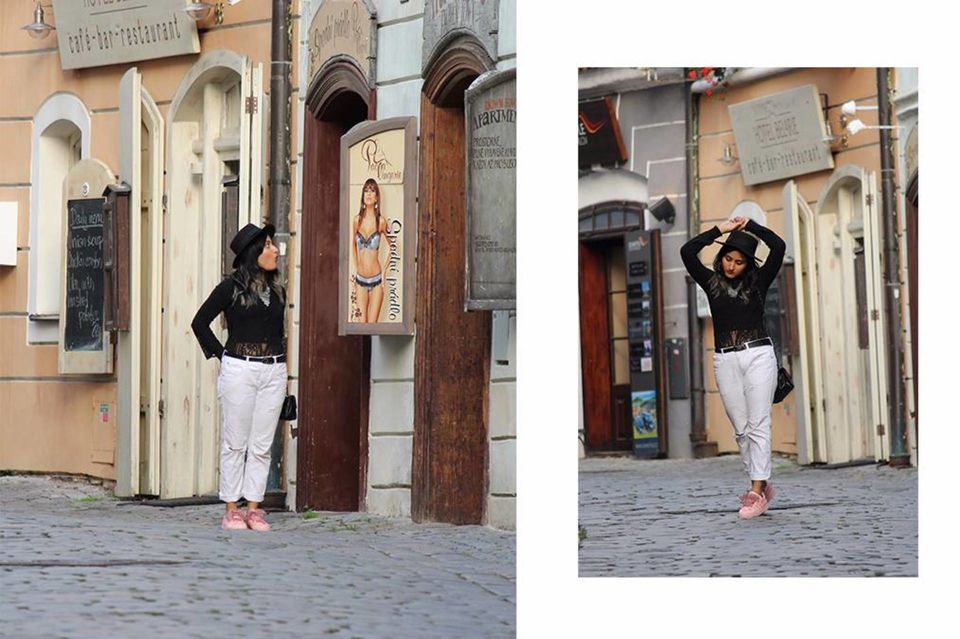 This village has the spell of making you fall in love with it, and make you feel at home.
I miss you Cesky Krumlov
Frequent Searches Leading To This Page:-
Best travel packages to Europe, European tour holiday packages, Cheap Europe trip packages, Europe all inclusive tour package, Lowest Europe tour packages, entire Europe tour package, all Europe tour, whole Europe tour, full Europe trip package, holiday trip to Europe, budget Europe tours from India