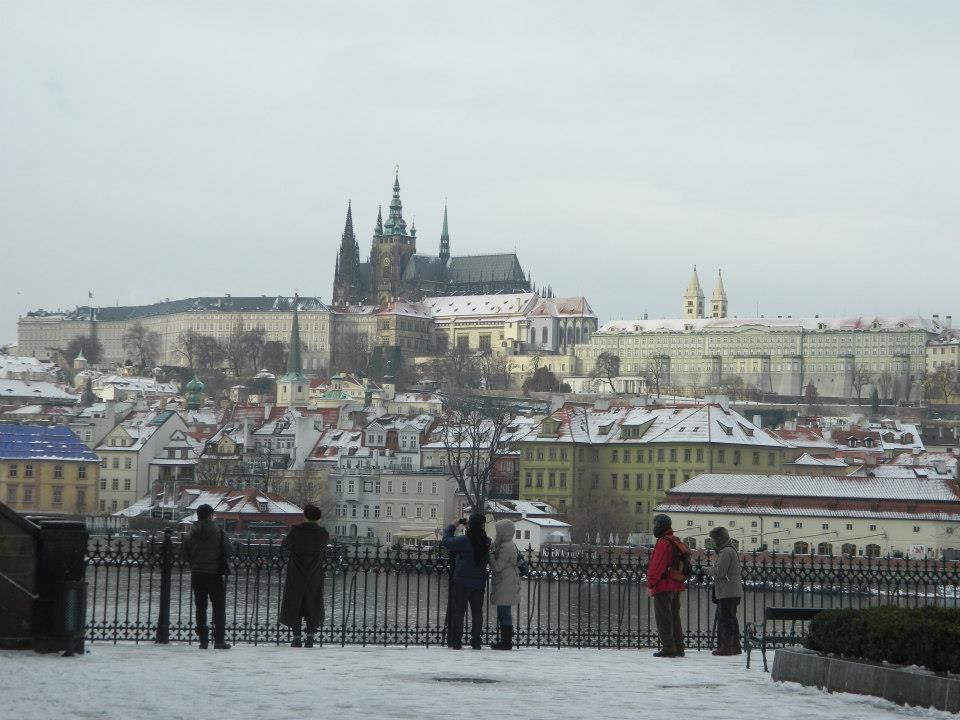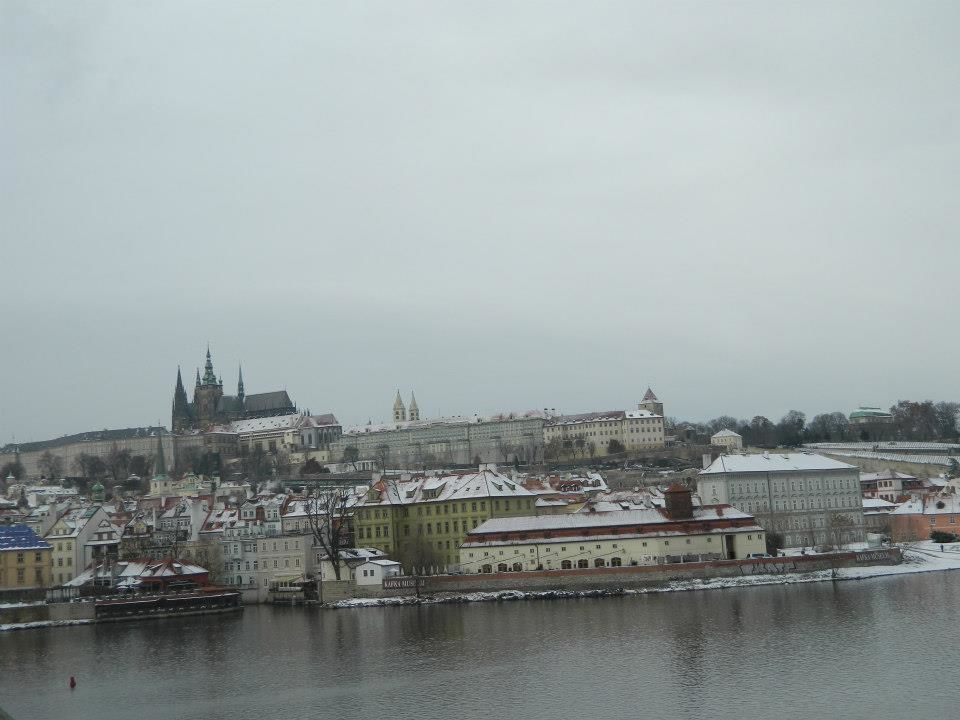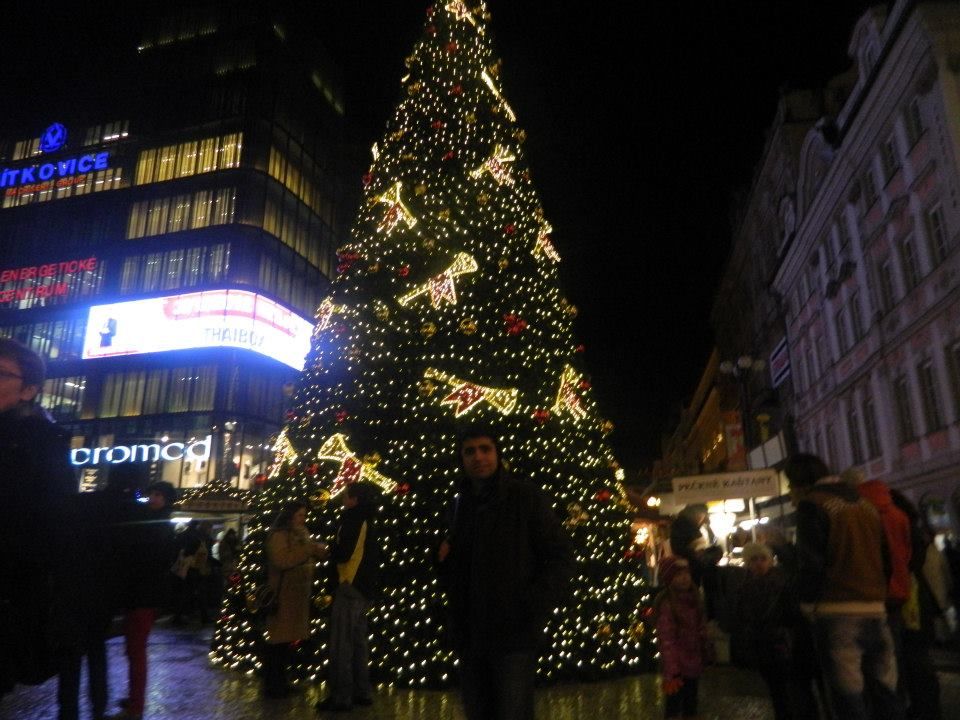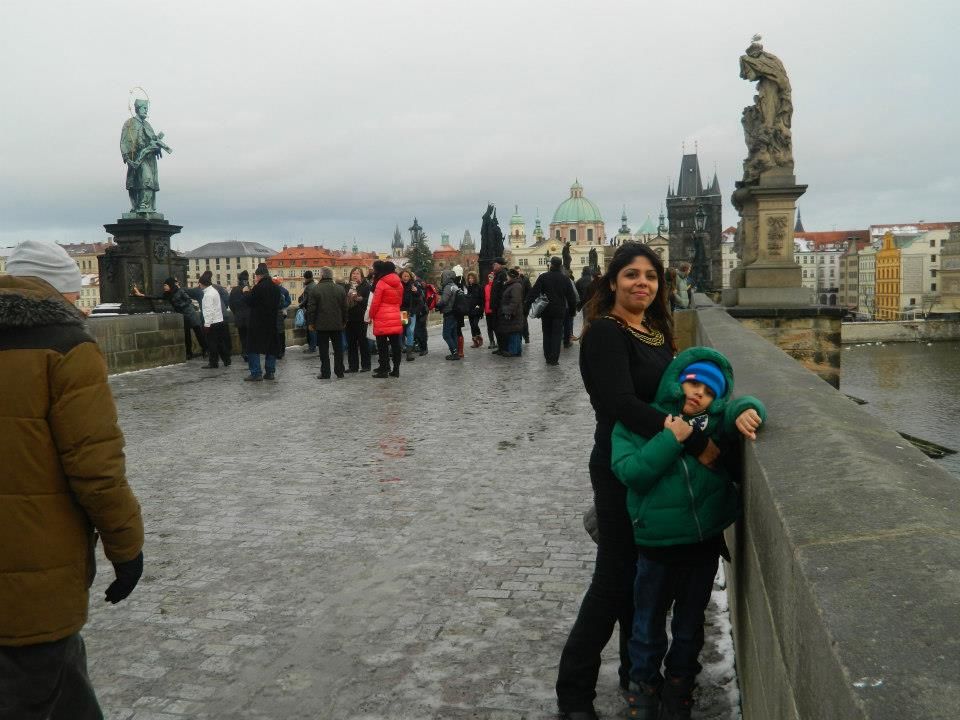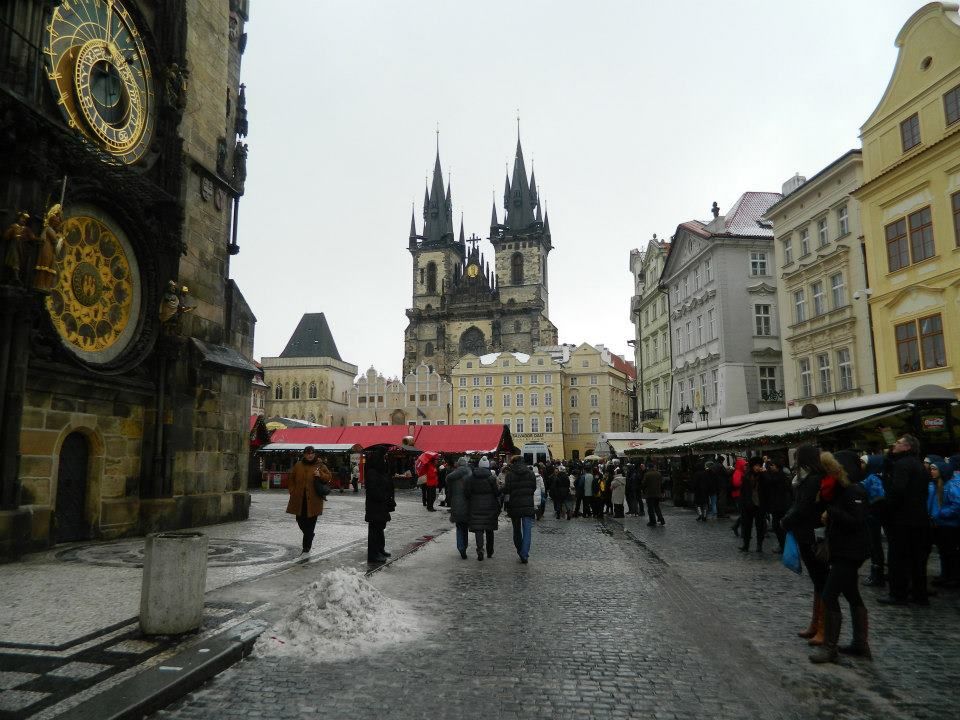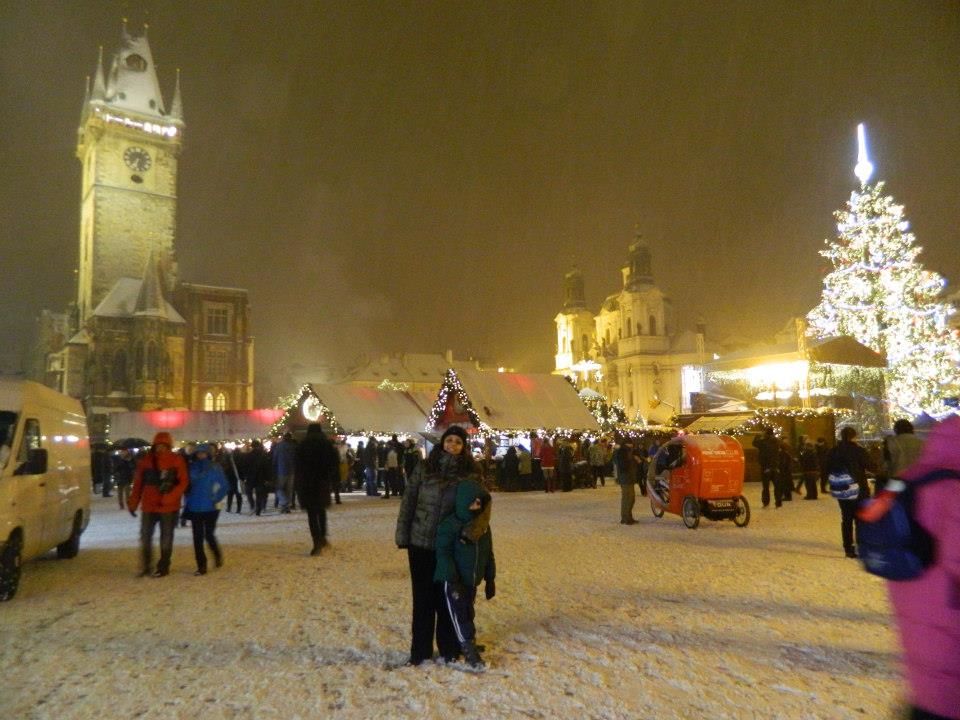 Often people are sceptical of travelling to Europe in the winter months – the deterrents being an early sunset, excessive snow or little night life. But I guess we preferred to brave the cold. Europe can actually be more lively in winter months than in the summers. We realized that on a short trip to Prague.
Every year, from December 1st through 30th, Christmas markets are held all over Europe - and it was no different in Prague, the capital of the Czech Republic. The main markets are held in the old town square and the Wenceslas Square, bringing the locals and tourists together. The markets consists of decorated wooden huts selling traditional handcrafted products, Christmas tree ornaments and various other goodies. Outdoor Christmas shopping is so much nicer, with 'hot wine' (svarene vino) being served aplenty. You forget the cold in a Jiffy.
Prague is full of narrow and cobbled stone alleyways, making it very pedestrian friendly. A must have souvenir is the famous Bohemian crystal, for which one should definitely bargain. The essence of Prague lies in the breathtakingly beautiful Prague Castle, which forms the backdrop to the famous Charles Bridge.
There are plenty of things to do and places to visit around Prague.One such place is Kutna Hora which is the silver mining town and therein The Bone church, which is decorated with human bones.Two hours away from Prague one can visit Dresden, which has a long history as the capital and royal residence of the kings of Saxony. A little further ahead would be the Cesky Krumlov, the no.1 UNESCO site after Prague.
A one-hour ride through pretty countryside will get you to one of the Czech Republic's most visited castles- The Karlštejn Castle, which is another place worth visiting.The castle being at a hill-top is moderately strenuous climb by foot whereby another option is to take a horse-drawn carriage all the way to the hill top.
Visit Prague for its sheer beauty, and more so in winters, when it is covered with snow – It resembles a fairytale land.