The Czech Republic, a country situated in Eastern Europe is highly frequented by travellers from around the world. Its capital city, Prague is known not just for its colourful streets and breathtaking architecture, but also for its rich backpacking culture. For the same reason, most travellers simply visit Prague and miss out on some really unique experiences that the country has to offer.
On my recent visit to Czech Republic, I had the opportunity to explore Prague and towns beyond Prague that surprisingly had a host of experiences for tourists to indulge in. If you're planning to unlock Europe this year, trust me and plan a visit to Czech. Here's a complete guide and itinerary that will help you plan your dream European trip.
Spending in Czech Republic
Before we get into the details of places to visit and activities to do in Czech, here's an important factor that makes Czech an ideal gateway to Europe. You'll be surprised to know that 1 CZK = 3.1 INR only! Unlike other European countries that have a reputation of being notoriously expensive, spending in Czech is like spending in India. Thus, if you're a budget traveller, you can easily experience the best of Czech without spending atrocious amounts of money.
Now that we have that out of the way, here's the itinerary that you can follow to experience the best of Czech.
Day 1: Arrive in Prague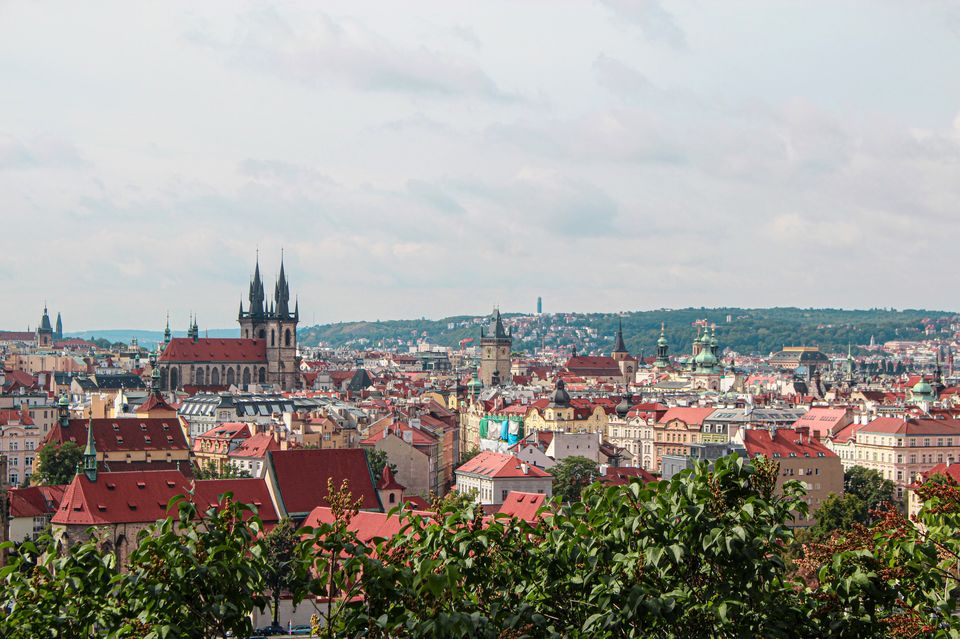 Prague's Václav Havel Airport is the gateway to Czech Republic. You can reach Prague easily since there are a number of flights from major cities like Delhi, Mumbai, Chennai, Bangalore and Kolkata that ply on this route. Please note that there are no direct flights to Prague, most flights have a layover in Dubai.
Duration:
To Dubai: 4 - 4.5 hours
Dubai to Prague: Approx. 6 hrs 45 mins
Estimate cost: Rs 38,000 onward for a round trip
Once in Prague, check into your hotel or hostel. I stayed at Mama Shelter Prague which was a mid-range hotel that had a fantastic view of the city. Budget backpackers can have a look at Czech Inn or Hostel One Prague. Since you'll reach at night, it is best that you sleep off your tiredness so that you're refreshed to start exploring the next day.
Day 2: Exploring Prague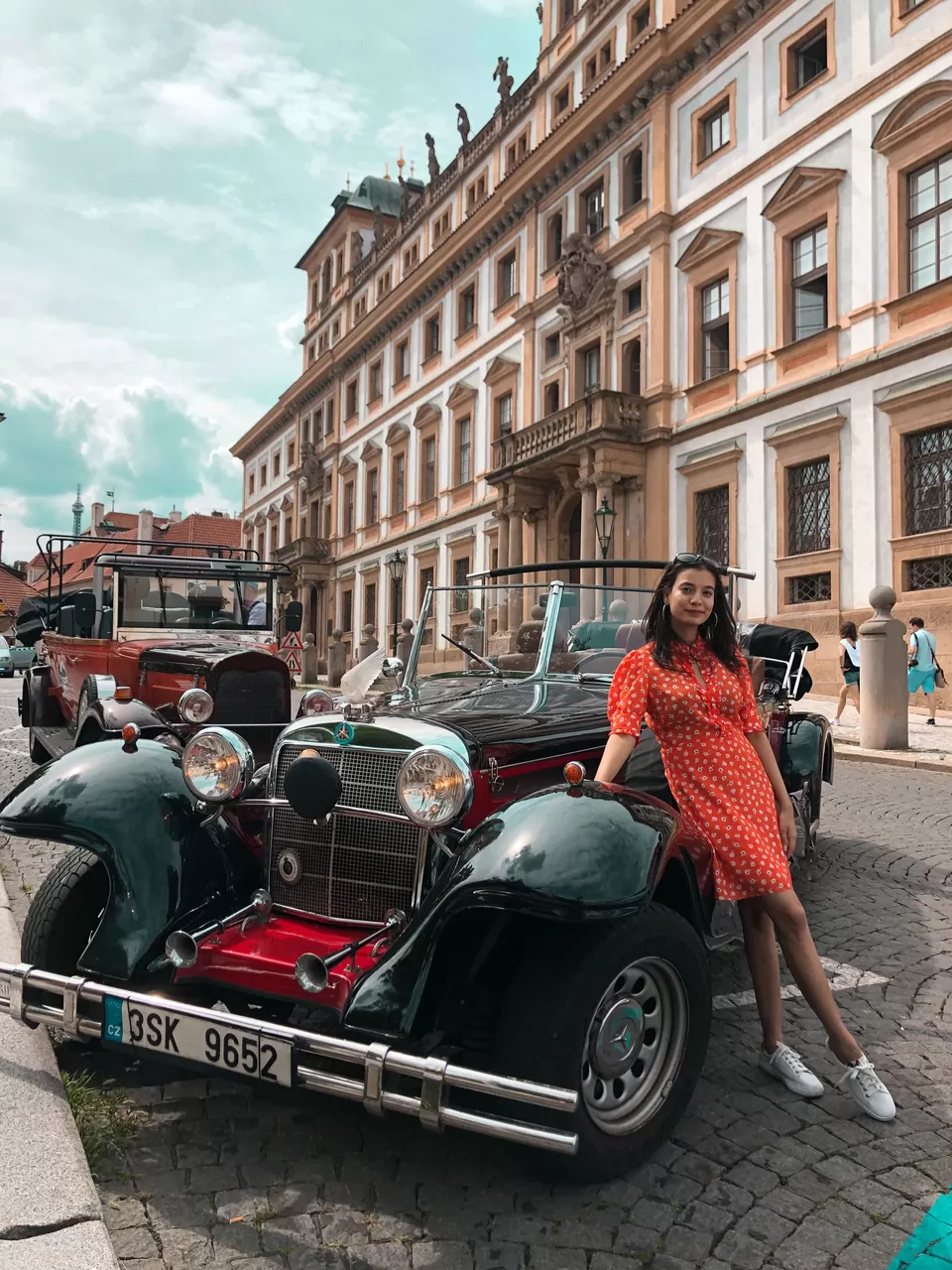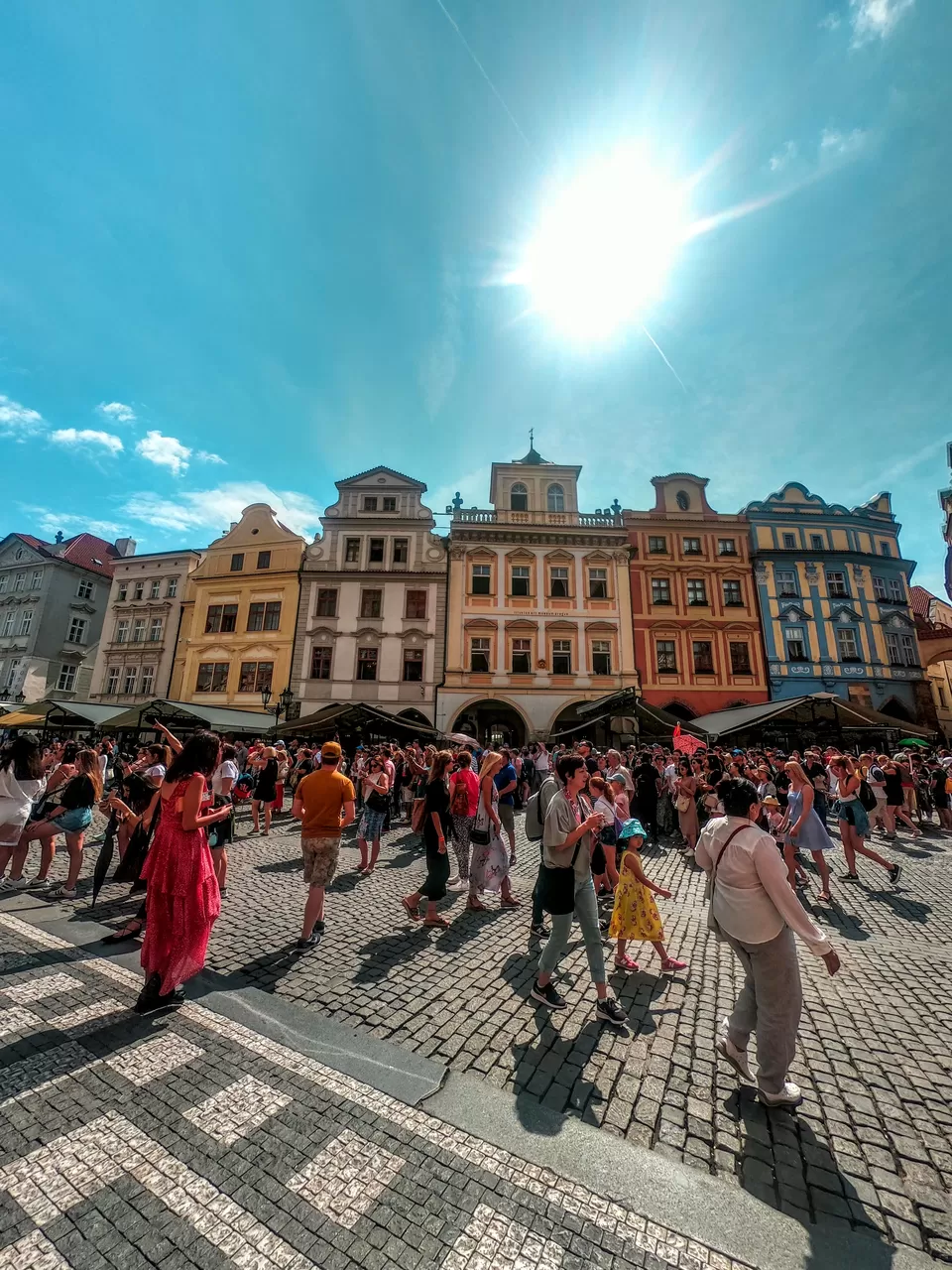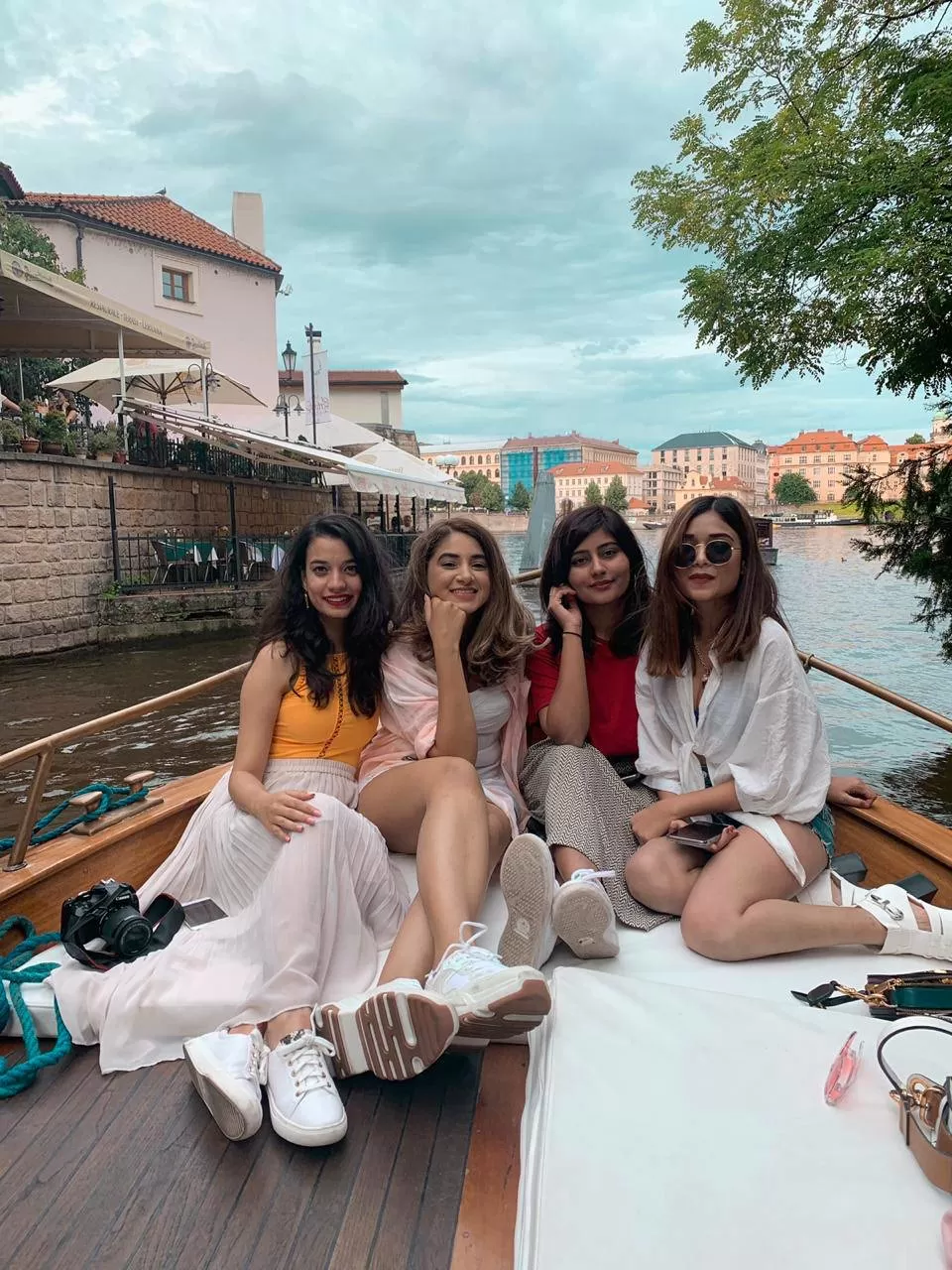 1. After breakfast, you may opt for a vintage car ride which is one of Prague's standout experiences. The car will come with a chauffeur and since the city is huge, this is a wonderful way to explore its many squares. Drive through The Lesser Town Square and Wenceslas Square that are surrounded by buildings drenched in art.
2. Head to the Old Town Square which is a historic square that features an amalgamation of various architectural styles. Structures such as the 14th century Gothic Church of Our Lady before Týn, the Baroque St. Nicholas Church and Old Town Hall dotting the square are a must visit. Do visit the Prague Orloj, the famous medieval astronomical clock which is the third-oldest clock in the world.
3. Then leave for the Prague Castle which dates back to circa 880. It is a landmark monument not just for the capital, but for all of Czech Republic. Once here, you can take a virtual tour of the castle, explore its blooming gardens, watch the guard-change or simply enjoy the fantastic view of the city from here. Take a break from sight-seeing and head to Kuchyň restaurant located with the castle premises for a luncheon to remember. Do try the Pilsner Beer here!
4. Get ready for a fantastic experience that you will never forget. Visit The Original Beer Spa to soak in a Jacuzzi full of beer while you chug unlimited beer and munch on beer bread. It's the ideal place to visit especially if you're with a partner! You can find more details about the spa in this article.
4. After a relaxing hour at the beer spa, prepare for the next half of the day which begins with a boat ride across the Vltava River. This is typically a one-hour affair best opted during the golden hour. Enjoy a panoramic view of the city as you pass under the famous Charles Bridge. You can hire a private boat or opt for a cruise.
5. Once you get off from the river cruise, a short walk away lies Manifesto Market. This is an open-air food market that is always bustling with energy. With drinks and delicacies on offer from around the world, Manifesto Market is the best place to gain a truly international experience. Try authentic Czech dishes, food from the Middle East, Italy, Spain and even India!
6. Post-dinner is the ideal time to immerse yourself in the pedestrian culture of Prague. This is your time to get to know the true essence of the city, so simply wander about, exploring its beautiful streets. You may also use this time to purchase souvenirs and gifts! I personally enjoyed exploring the Old Town Square at night since it was less crowded during this time.
Day 3: A little more of Prague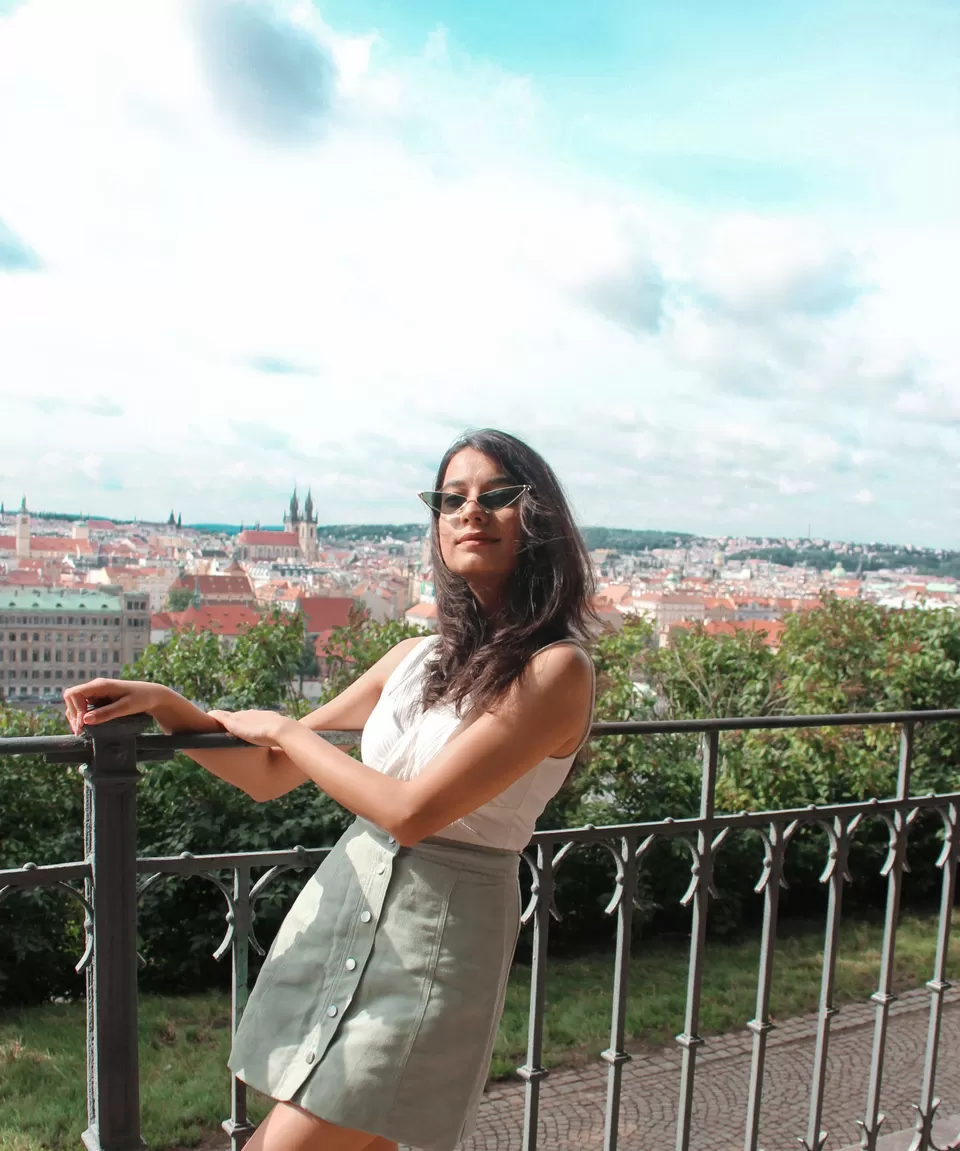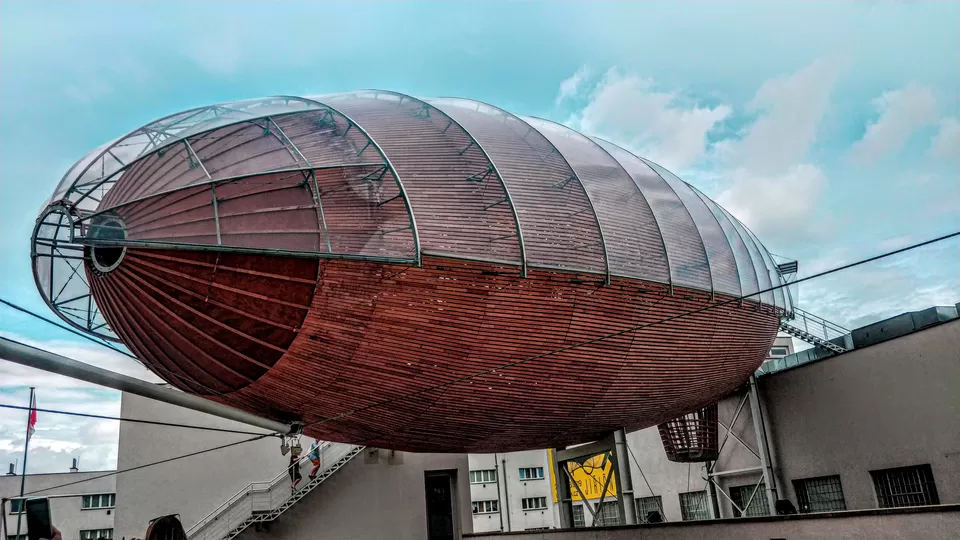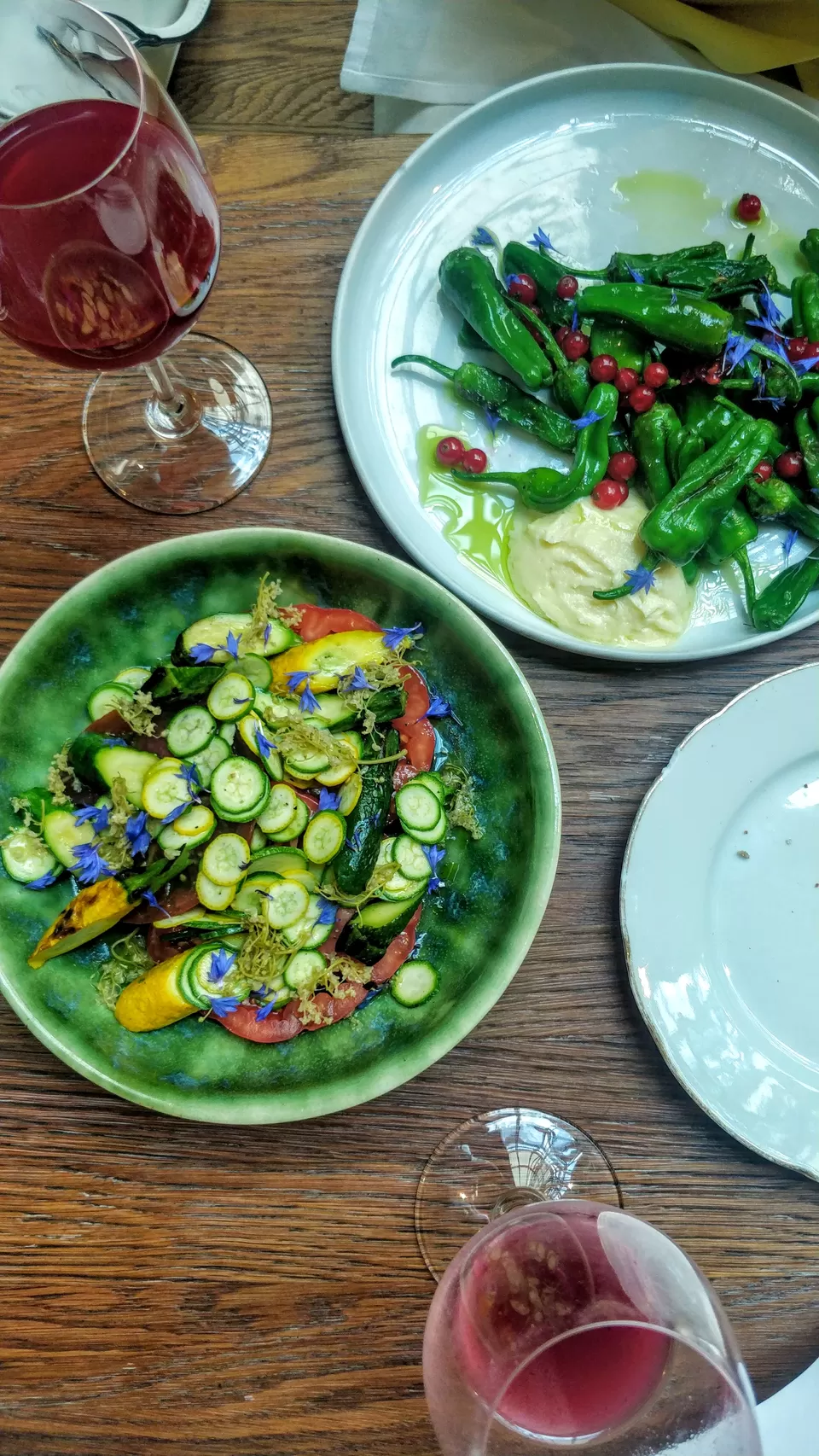 1. Begin your day with a visit to Letna Park that offers stunning views of the city of Prague. Take a leisurely walk through its flower laden paths. If you're a photographer, you must not give Letna Park a miss. The park also has a fantastic vantage point from where you can
2. Next, head to Art District where you'll find a number of art galleries. One gallery that you must thoroughly explore is the DOX, a centre for contemporary art which is a hub for exhibitions and also has a library and design store within. An outstanding installation here is the The Gulliver Airship.
3. For lunch, head to Eska Restaurant that brings together the modern and traditional on the plate.
4. Leave for the railway station to catch a train to Ostrava. Ostrava is situated in Czech's Moravian region and is its second largest city. Essentially known for being the country's steel heart, Ostrava boasts of coal mining and metallurgical industries. Once there, check into Mercure Ostrava Center and head to a nearby cafe called Hogo Fogo Bistro for dinner.
DAY 4: Hello Ostrava, hello Brno!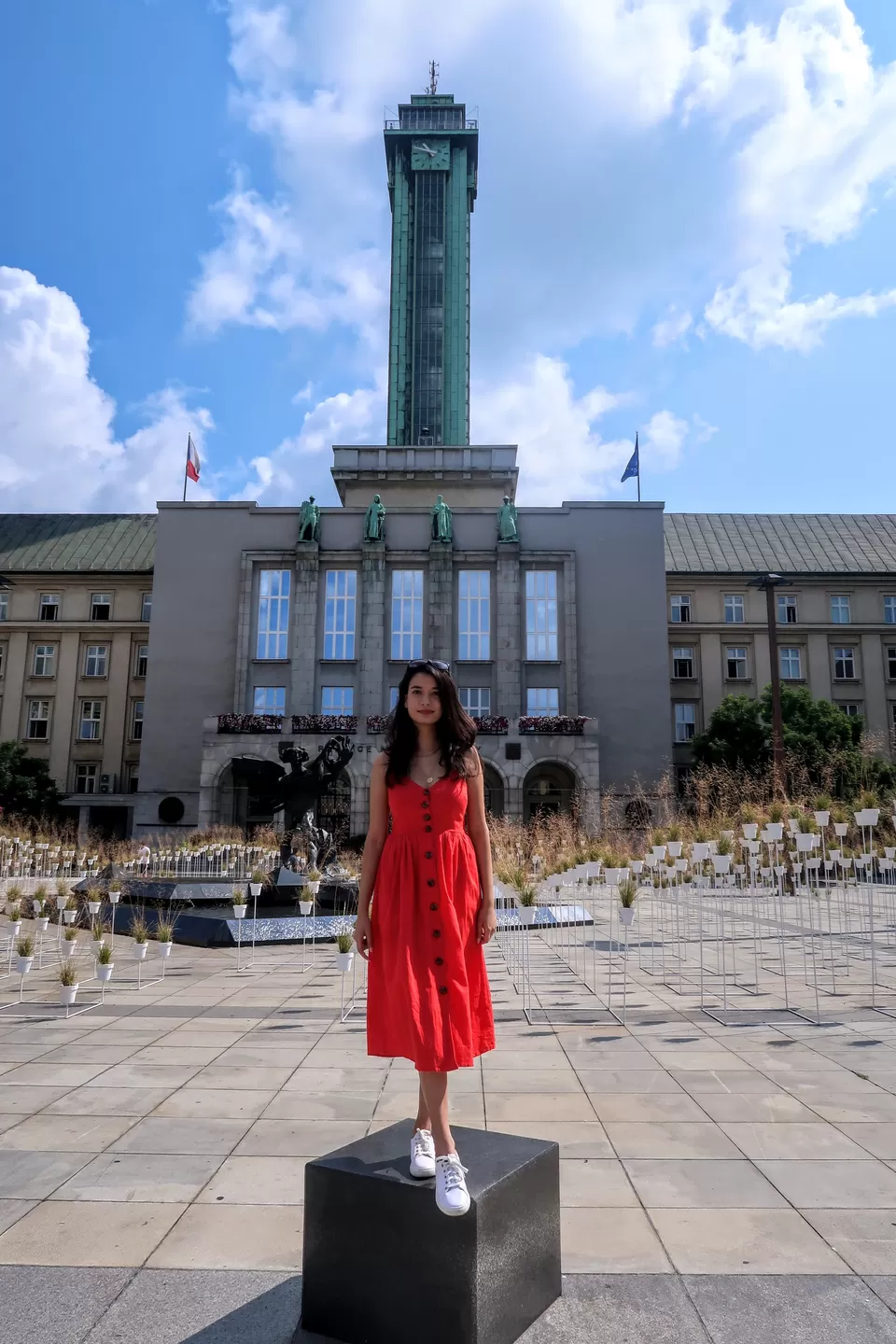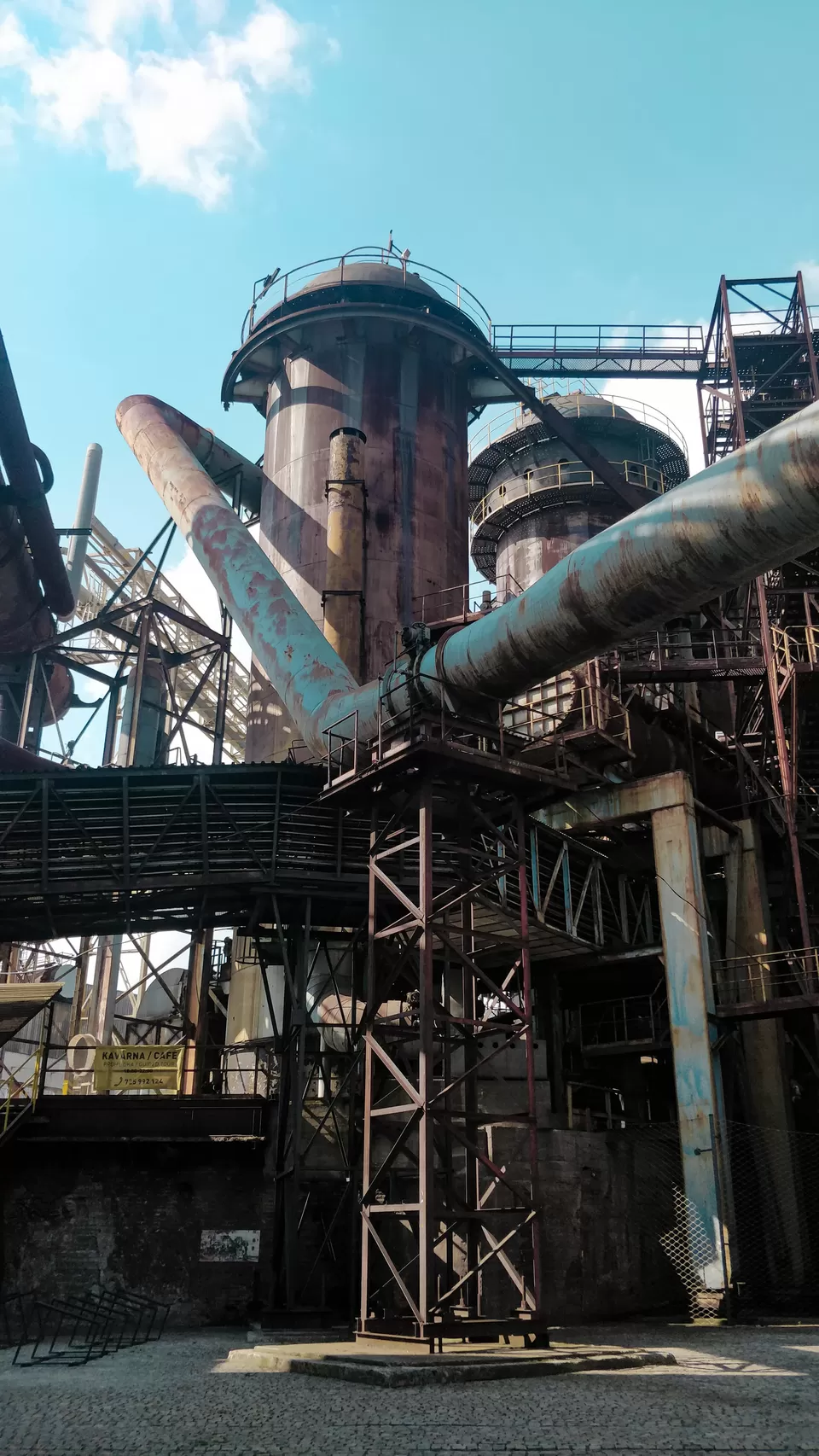 1. Start your day with a visit to Ostrava City Hall that boasts of a lookout tower, offering a bird's eye view of the entire town.
2. You can then visit the Dolní Vítkovice, which is a 19th century coal factory. Although the factory does not function anymore, it has been preserved for guided tours. In fact, the arena hosts one of the biggest music festivals of Czech – Colours of Ostrava where mega-stars such as Ed Sheeran, Imagine Dragons and Norah Jones have performed. Don't forget to grab a hot cuppa at Bolt Tower Cafe that's 250m high! You're sure to enjoy stunning views of the city and the adventurous cat walk that leads to the cafe.
3. Leave for Brno, which is going to be the most exciting part of your entire trip. I personally enjoyed Brno more than Prague. You can read all about Brno in my article here. Brno is the second-largest city of Czech and is a beautiful blend of the modern and traditional. Once you check into your hotel, I'd suggest that you abandon you car and explore the town on foot. I stayed at Best Western Premier Hotel International which is only a short walk away from the main square where most cafes, shops and restaurants are located.
4. Once you're ready, take a walk to the town's main square and you'll be stunned at its architecture. Visit Pivnice Pegas, which is a hotel, microbrewery and a restaurant! Do try their freshly brewed beer and then grab dinner at one of the many restaurants that line the town.
4. You can end your night tasting different types of wine or enjoying sheesha in the middle of the street.
Day 5: The fairytale city of Brno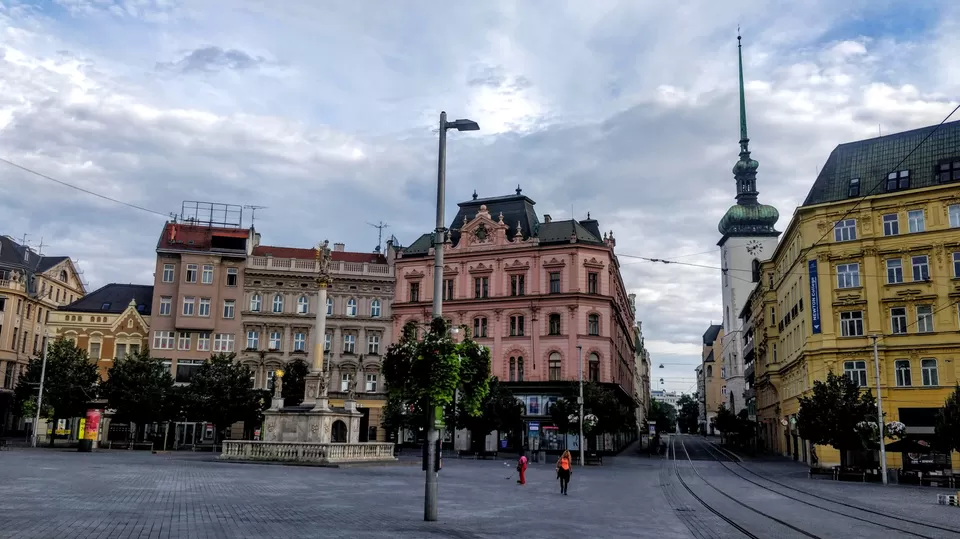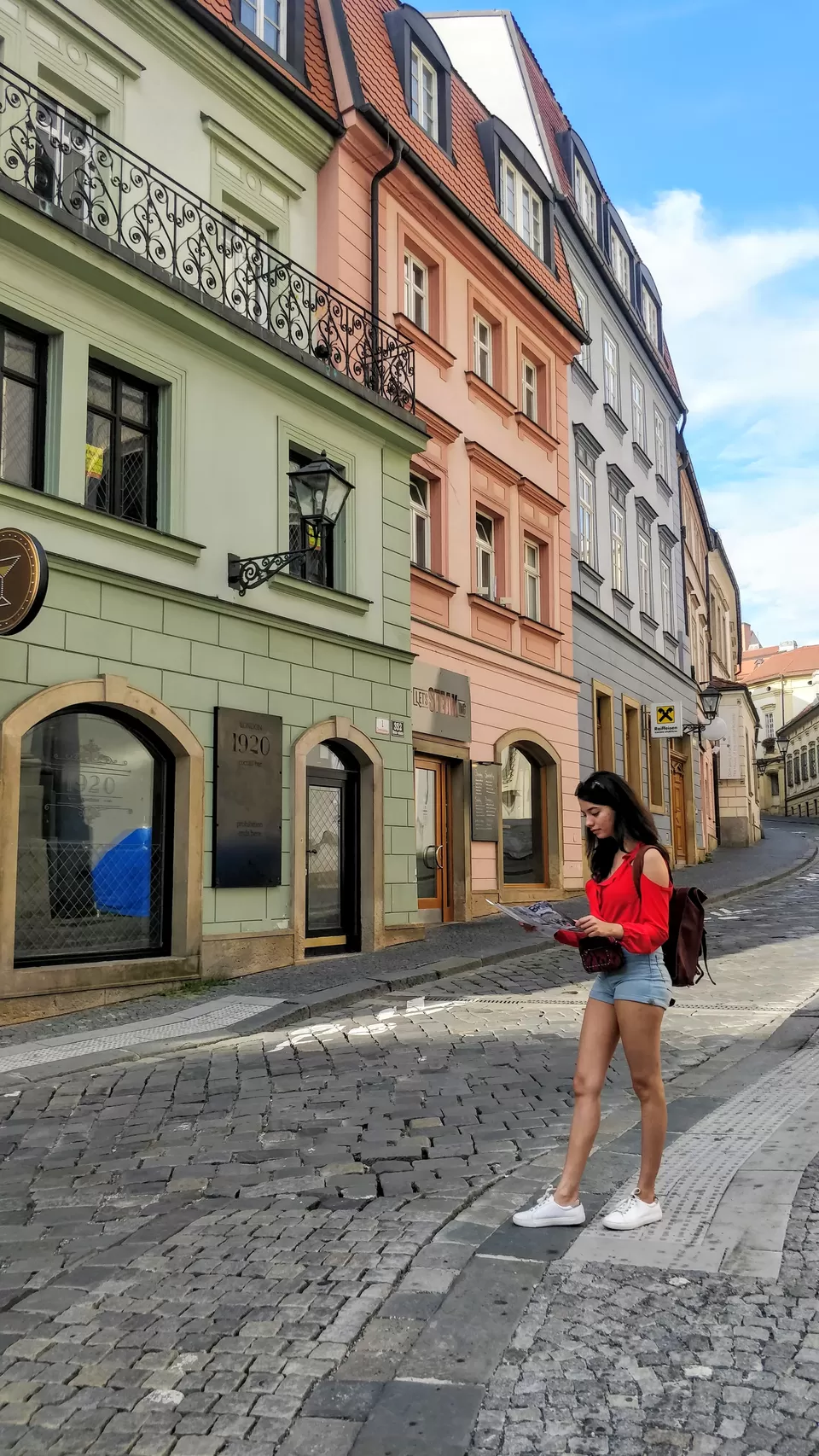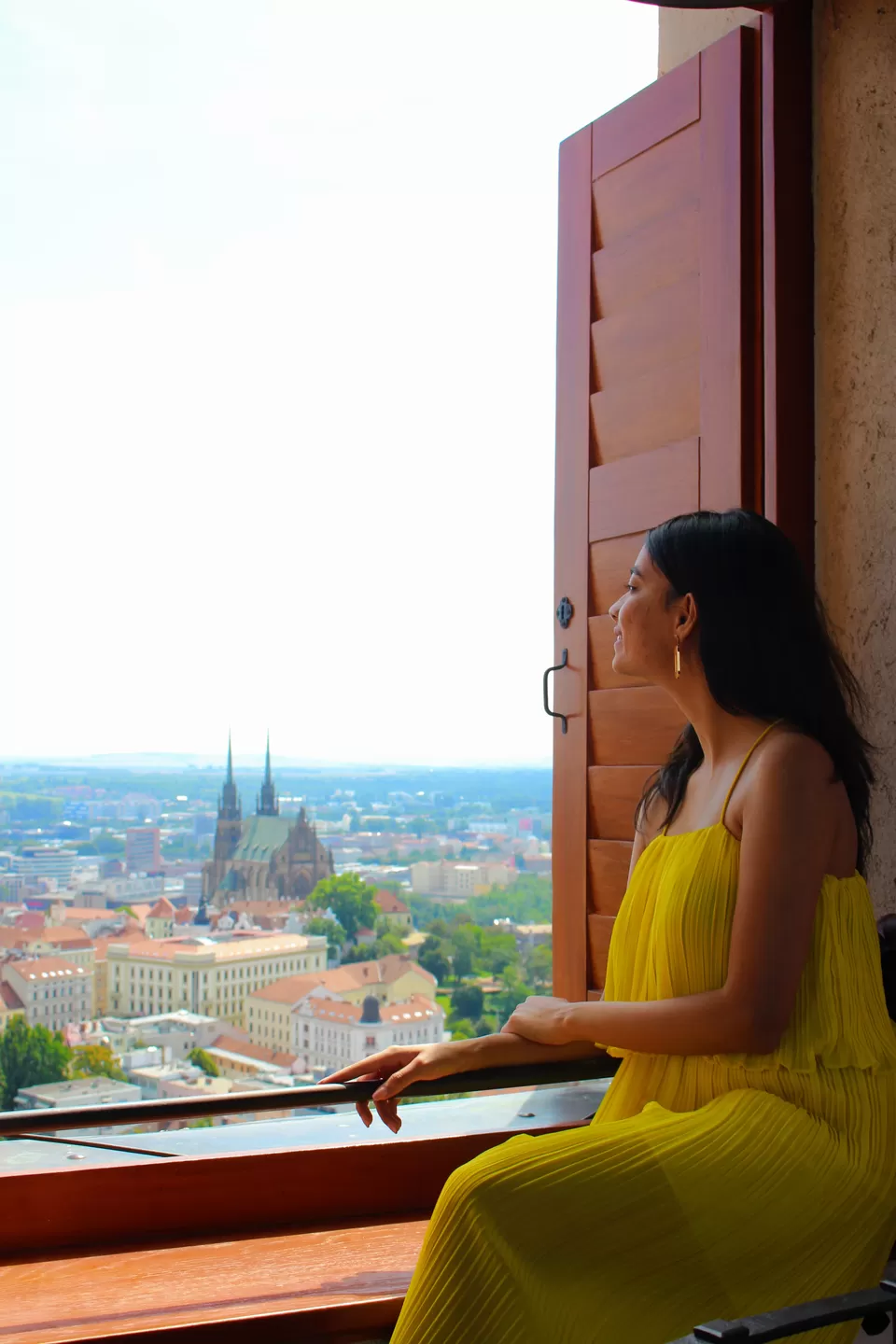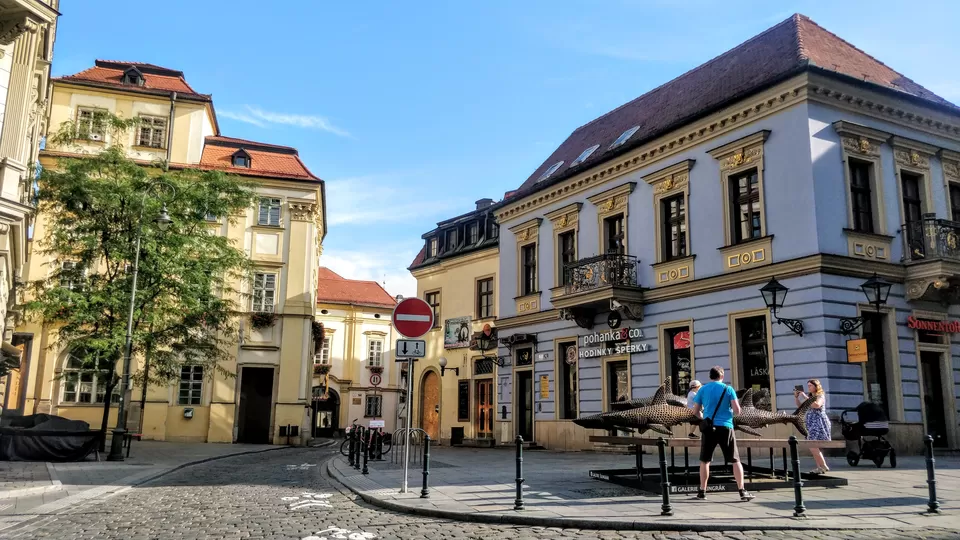 1. Today, you head to Spilberk Castle that is situated on a hilltop. The route to the castle makes for a beautiful morning walk, so get your sports shoes on. The castle dates back to 13th century and was originally built as a fortress. While enchanting, the castle has a fairly notorious reputation as it has served as a prison multiple times in the past. Do head to its watch-tower that offers views of Saint Pierre and Saint Paul Cathedrals tucked amid the beautiful city of Brno.
2. Next, walk down to Cathedral of St. Peter and Paul, which is yet another architectural marvel of Brno. This 11th century-old Church is Gothic style with Baroque interiors that were created at the end of 19th century. It is especially known for the Kapistránka pulpit that adorns the church's edifice.
3. For lunch, you can visit one of the many restaurants in the city. We visited Buddha, an Indian-Nepali restaurant for lunch. We devoured food ranging from dal makhani to butter chicken. If you're someone who prefers Indian food while abroad, you'll be happy to know that both, Prague and Brno have quite a few Indian restaurant and cafes.
4. In Brno, you sure will want to take time out for shopping. Its streets are lined with the best international stores where you can shop fashion, couture and home decor, among others. Don't forget to visit the smaller stores to grab souvenirs. You'll find small yet exciting things like unique candies and flavoured cigars that are sure to make for great gifts.
5. You can end your day with a visit to the Moravian Karst, a nature reserve with historic caves, the famous, modernist Villa Tugendhat, the City Museum or the Macocha Gorge.
Day 6: The Vineyards of Penzion Andre and the wines of Mikulov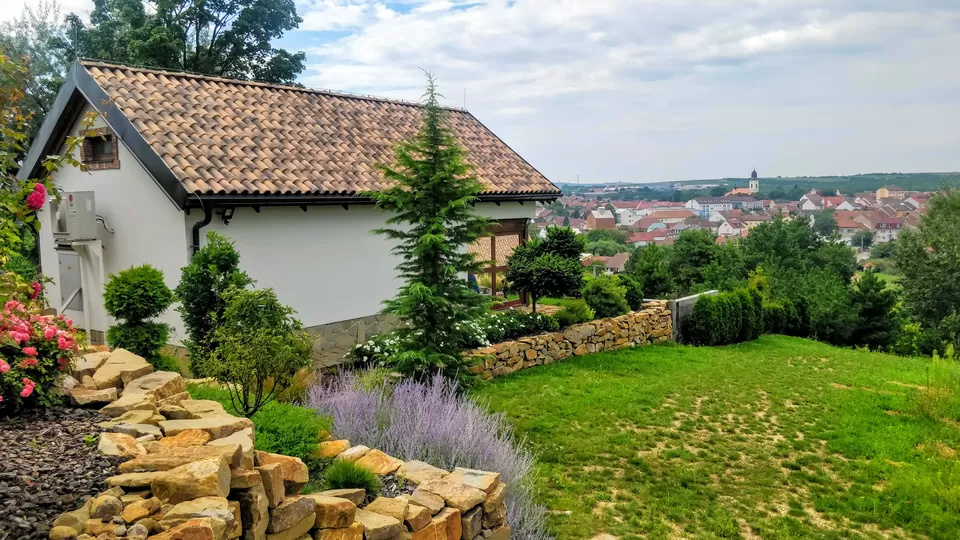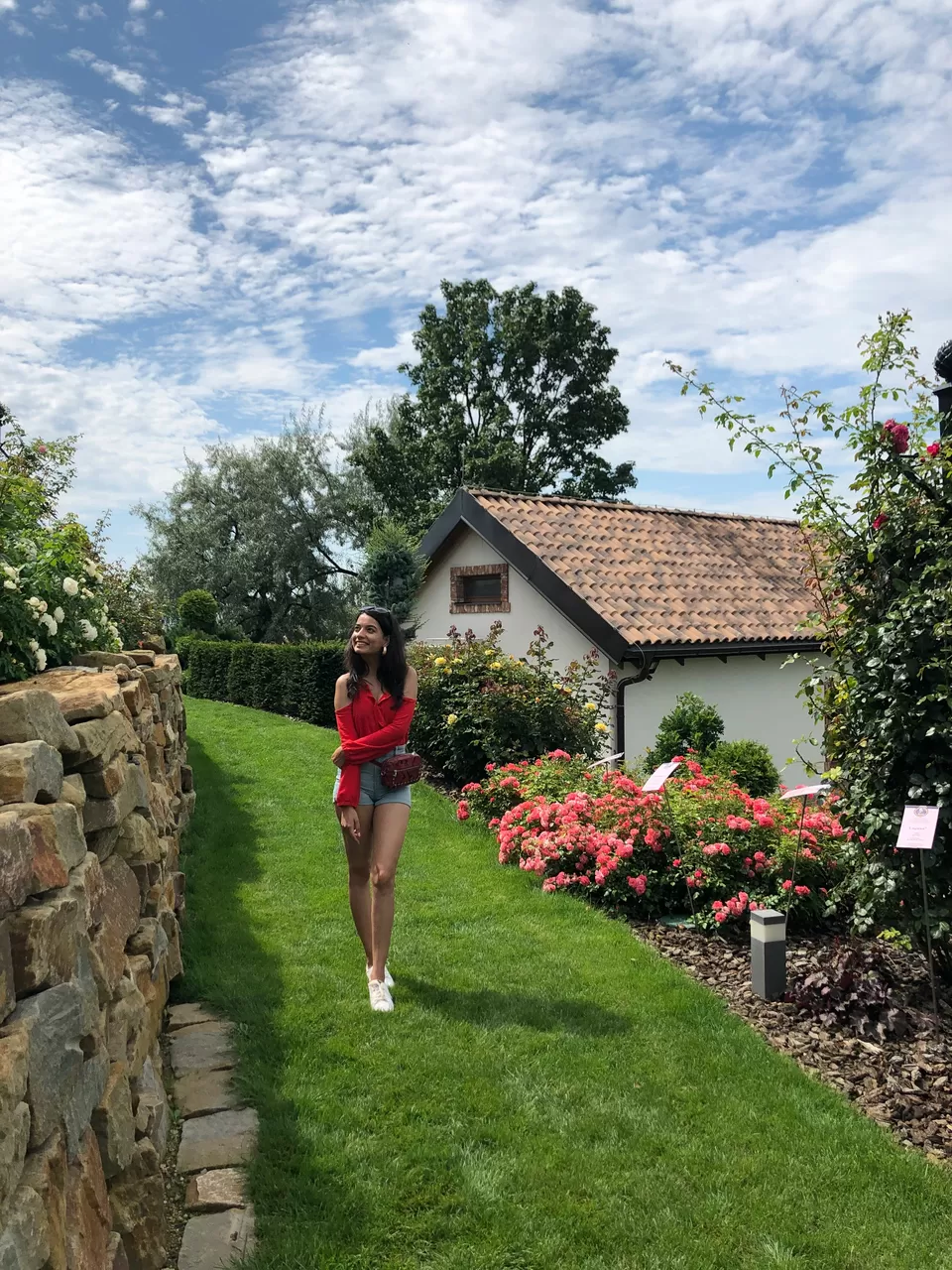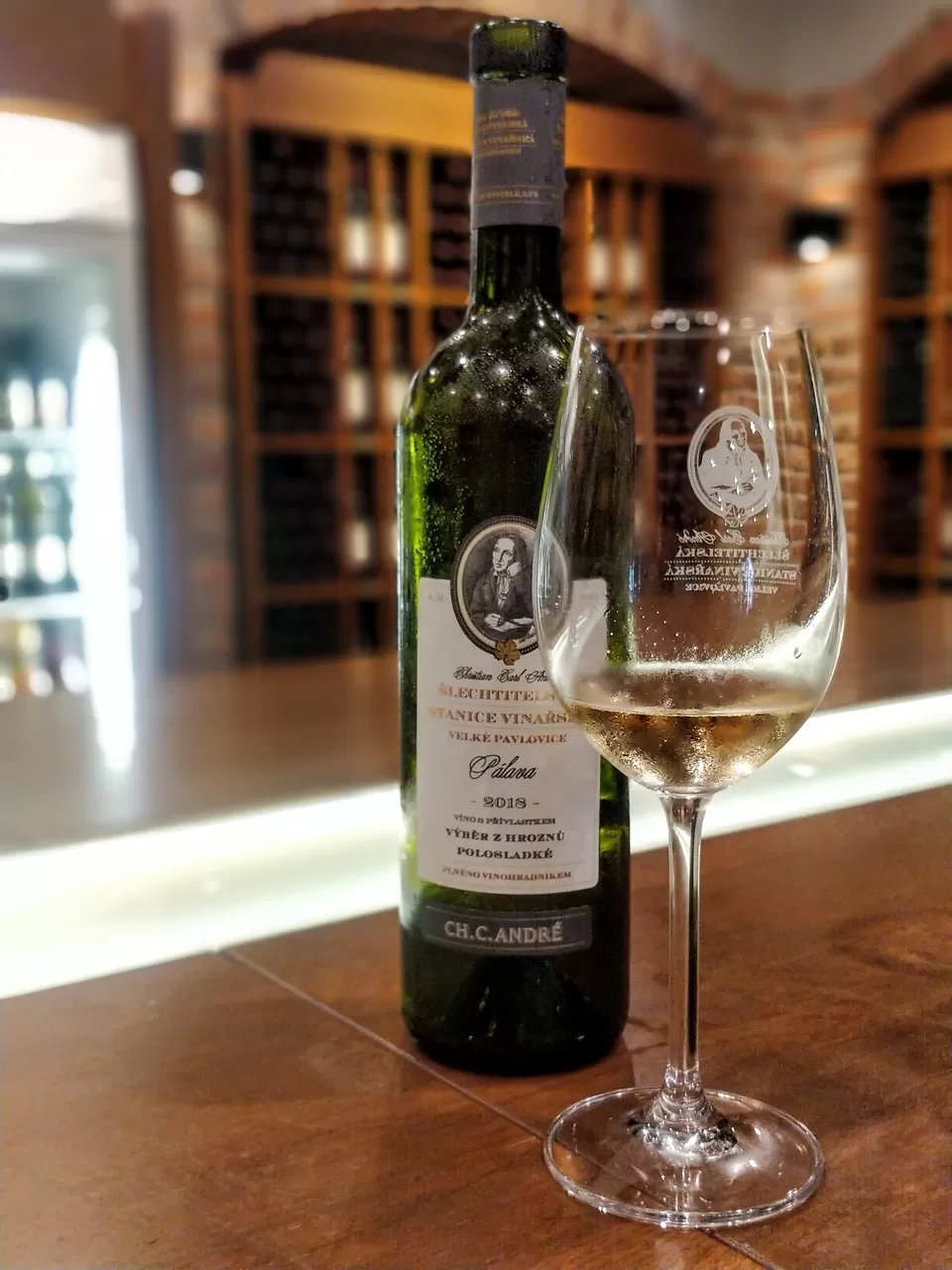 1. Leave for Šlechtitelská Stanice Vinařská Velké Pavlovice, Penzion Andre, a Vineyard. Situated in South Moravia, which is the main wine producing region of Czech, Penzion Andre is the ideal place to learn the process of wine-making. You can take a stroll in its Vineyards, visit the wine cellars and of course, end the tour with tasting the wines that the region is famous for. Don't forget to buy a few bottles of wine from here, you'll be surprised at how cheap they are. Have lunch at the Andre Penzion Restaurant. Please note that you can also hire a villa in the middle of the vineyard and stay there the night. You can book the place here.
2. After a beautiful afternoon of wining and dining in the vineyard, you can then head to Mikulov, your last stop of the trip. On the way, do stop at Hradištěk, a chapel overlooking endless vineyards.
3. Arrive in Mikulov and check into Hotel Galant. You'll be on your feet again, so dress appropriately. Once you start walking around Mikulov, you'll realise that you are in yet another fairy-tale land. The town is lined with buildings drenched in pastel colours, homes dressed with intricate arhichtecture and cafes that only add to its fantastical atmosphere.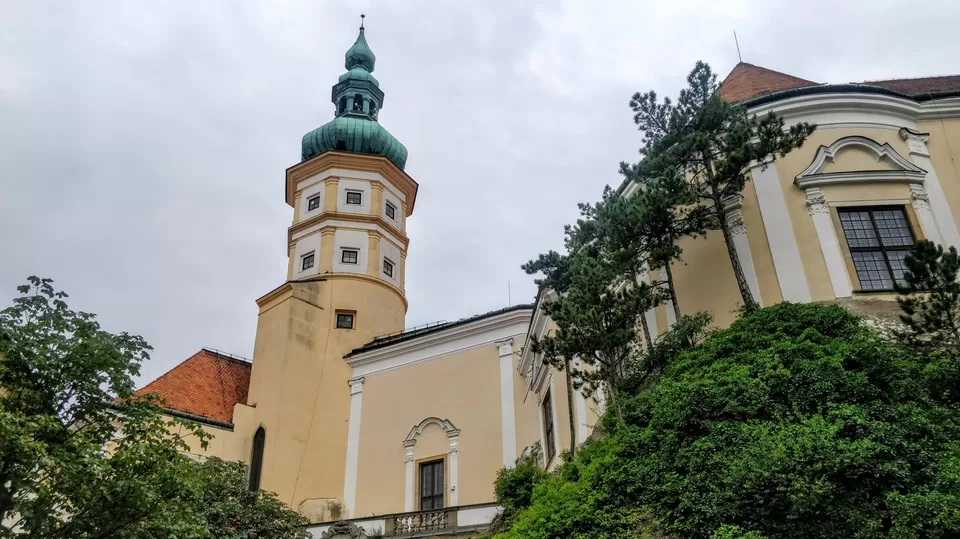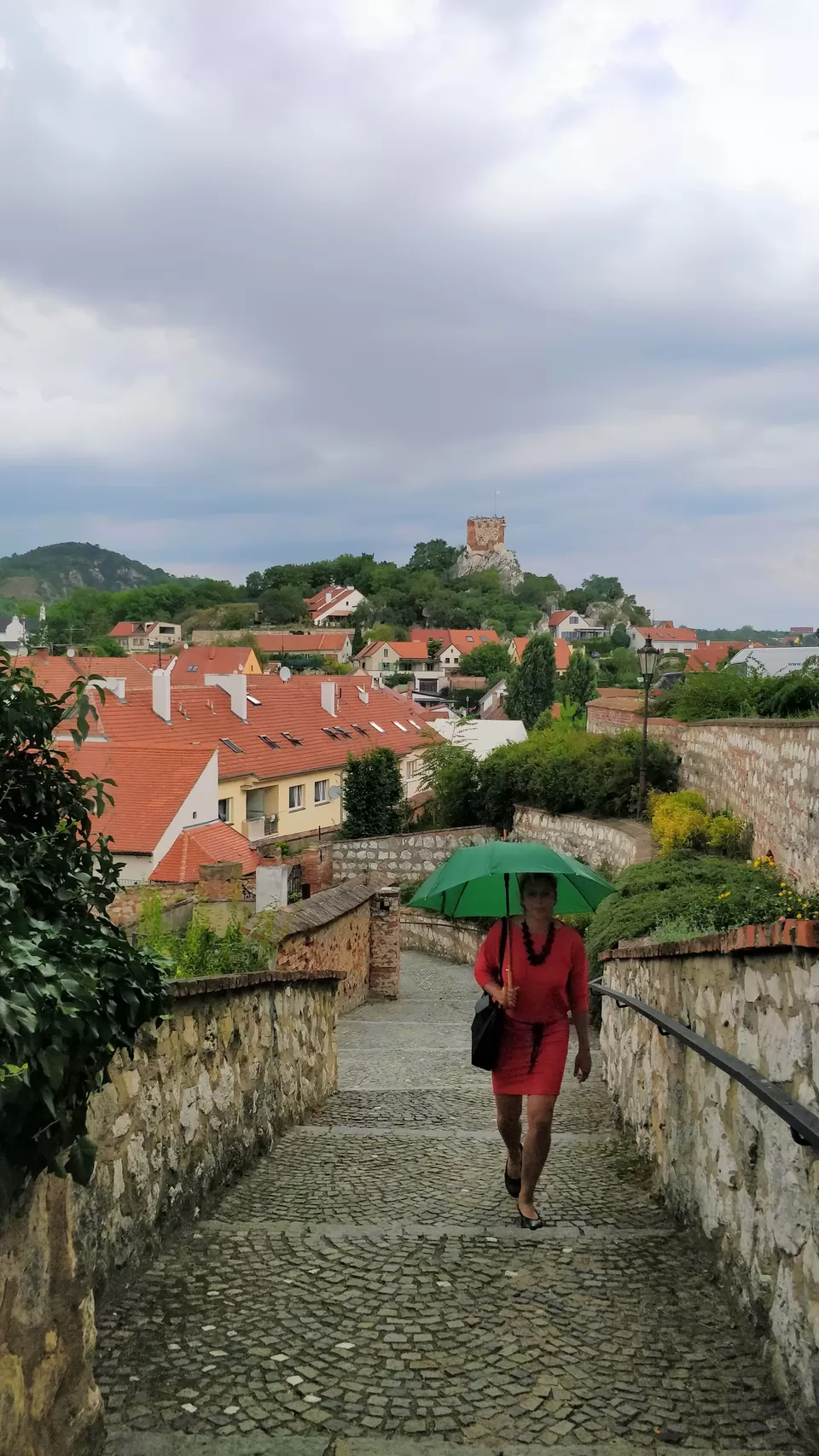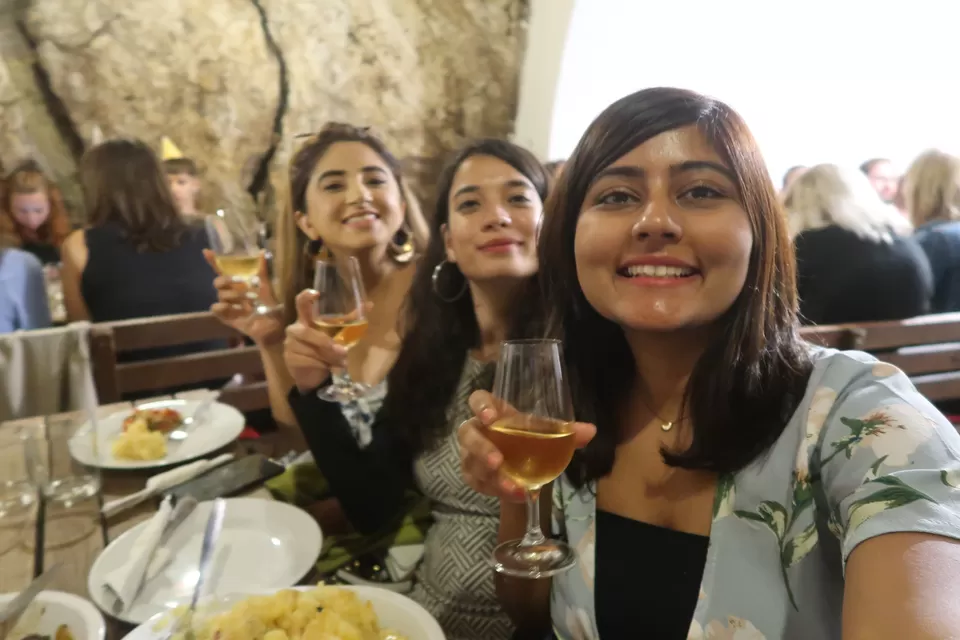 4. Visit the Mikulov Castle, situated only a short walk away from Hotel Galant. This massive, 13th century castle will take your breath away with its sheer size and enormousness. Most of the original castle was destroyed during World War II and hence, had to be reconstructed. The Castle gained prominence as it has reportedly hosted French Emperor Napoleon Bonaparte. You can explore its museum, paintings, library and a gigantic wheel barrel.
5. Visit a cozy, little traditional family wine cell called Vinný Sklep Pod Kozím Hrádkem. Kick back and relax as you indulge in some more wine tasting and enjoy a delicious meal as an accordion player and his band play soulful folk music. This is another place where you would want to try as many wines as possible and also purchase some for back home.
Day 6: Leave for Vienna
Since Mikulov is situated only an hour's drive away from Vienna, it makes sense to take an outbound flight from here rather than travelling all the way to Prague. If you time your return flight well enough, you can spend the day exploring Vienna.
So glad I Czeched this beautiful country off my list!
The one week that I spent exploring the precious destinations of Czech remains one of the most fruitful travel experiences that I had in 2019. It was a delight to get a flavour of the popular Prague, and at the same time, spend most of the trip exploring towns that Indian tourists barely ever visit. I can't emphasise enough – Prague is beautiful, but Czech will blow you away with its lesser-known towns. Their charm, warmth, history, and most of all, their wine culture made me fall in love with each nook, every corner and all the experiences that the country offered. Honestly, I'd love to visit Czech again and would love to help more traveller plan trips there!
For more stories and photos from Czech, you can check out my Instagram handle here. If you need help with more information, don't hesitate to drop me a message in the comment section below!
Have more such itineraries to share? You can create a blog on Tripoto here to help more people discover the magic of travel.
Frequent searches leading to this page:-
How much does it cost for a Europe trip from India?, Which is the cheapest country to visit from India?, Which is the cheapest foreign tour from India?, Which is the cheapest destination in Europe from India?