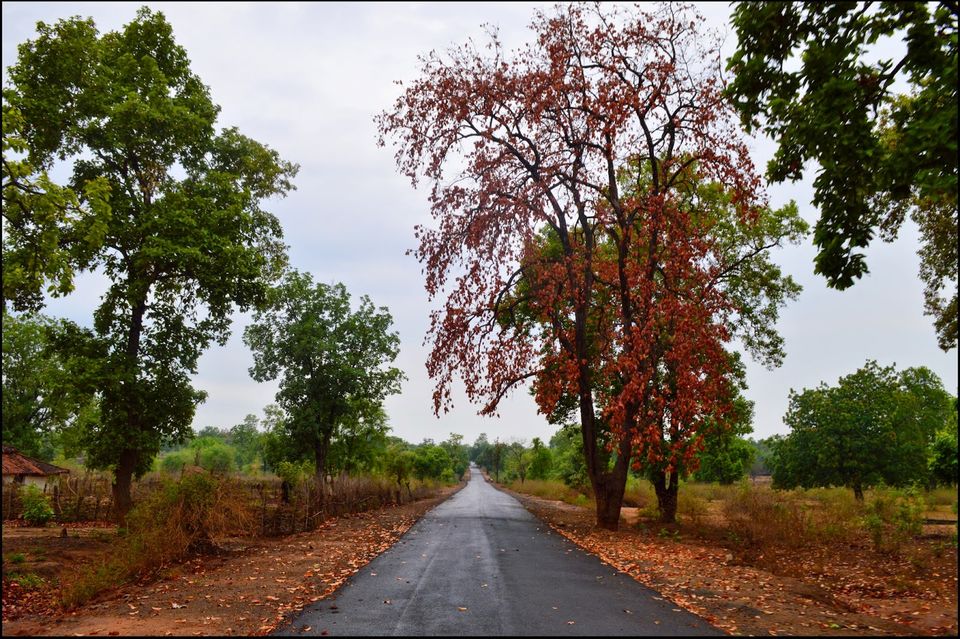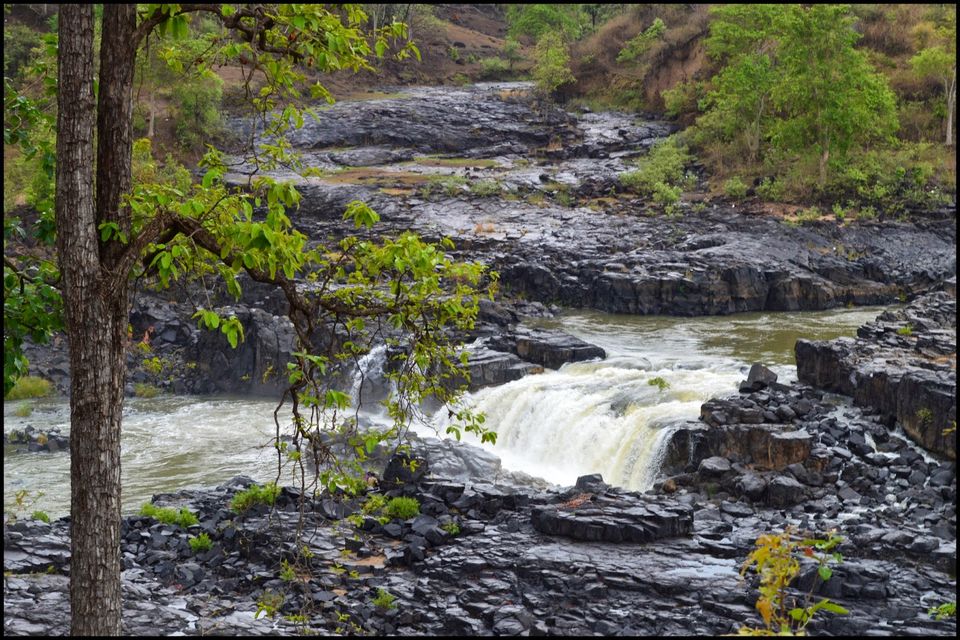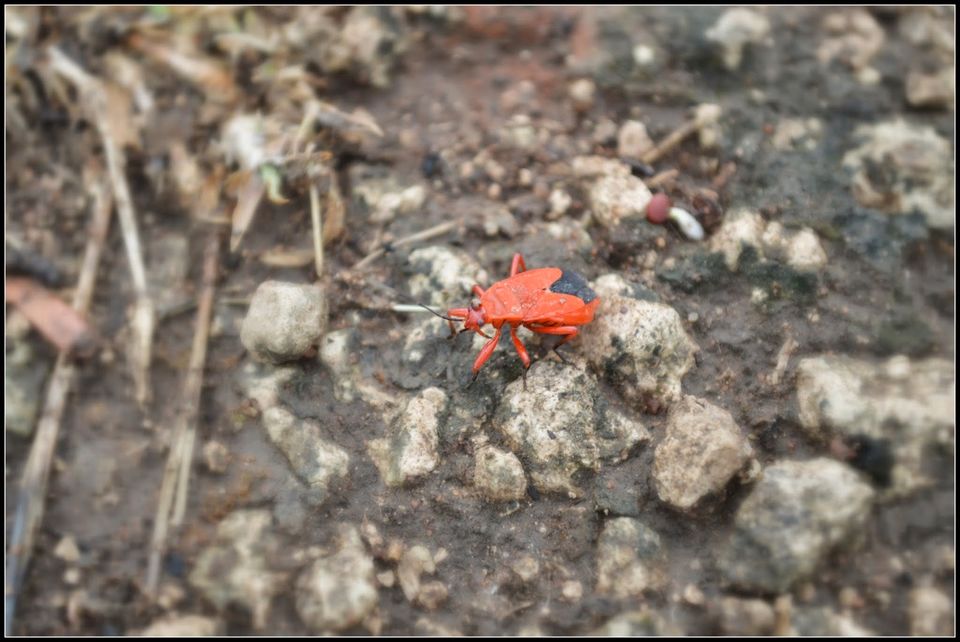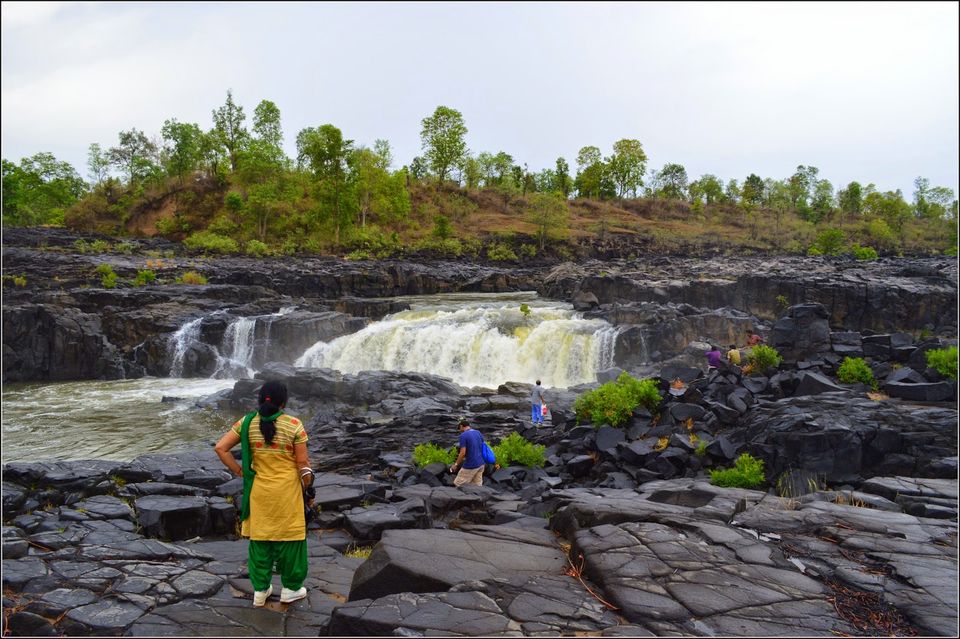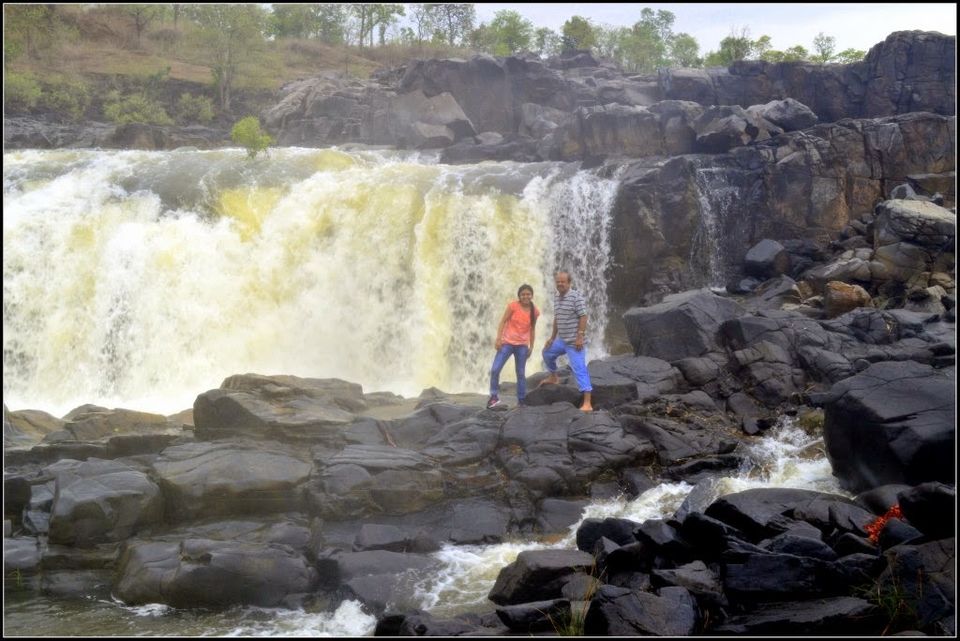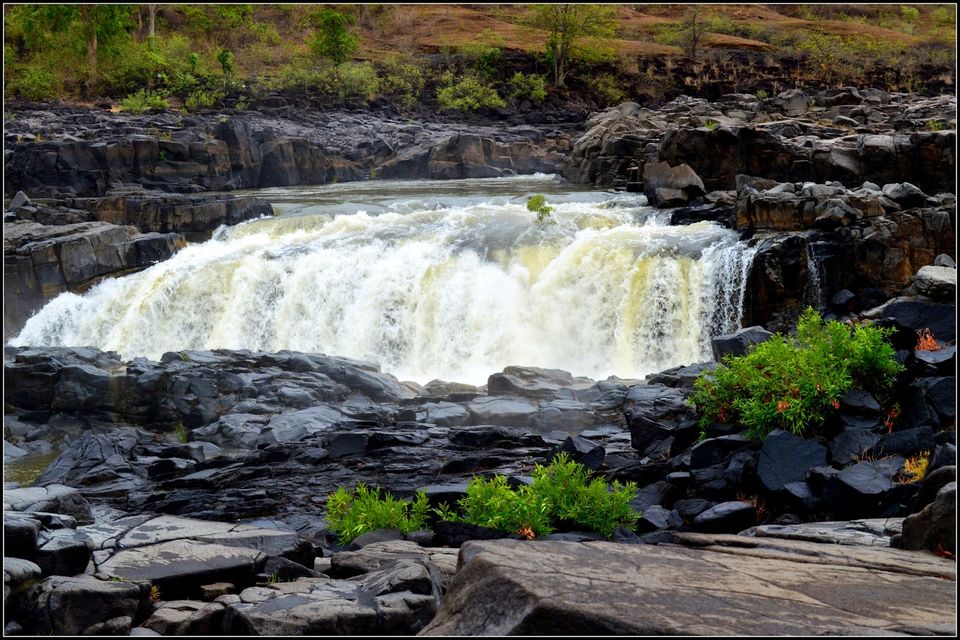 While planing my trip to Bandhavgarh, I was searching for places I could see, activities we could do in and around the place. It was then that I came to know, just 60kms from Bandhavgarh was a picnic spot called Chenchpur Waterfalls.
It was a pleasant morning and with our packed breakfasts we headed to the spot in an open jeep. The drive en route the spot was a refreshing one with hardly any vehicles on road. The cool breeze was lightly brushing our faces.
An hour later, the driver cut through the main road and took the kaccha raasta into the forest. Fifteen minutes and we were still zip zapping inside the forest.
Irritated I asked the driver, "Where is the waterfall? Did we get lost?"
He replied, "Madam just 5 more minutes"
And in exactly 5 minutes he stopped the jeep in front of an open space. Overlooking this space, amidst the asymmetrical pieces of rocks was a huge waterfall.
First sight of the waterfall and I was awestruck! Surrounded by lush green forests on all sides, the pristine water was flowing in middle. I didn't realize how magnificent it was until I got closer. There was hardly anyone in its vicinity. It seemed like a hidden treasure.
We had just began trekking to the waterfall slowly, trying to balance ourselves over the slippery rocks when mom noticed that dad was already far ahead of us. Nature somehow brings the best out of this man. As we reached half way he had almost reached the waterfall. He now wanted to descend to its base and take a fresh water bath. The waterfall was approx 40ft high and water was gushing at its best speed. Mom was in no mood to take chances and she ordered him to get back. Like a gentleman he obeyed his wife and came back after posing for a few clicks. :)
After enjoying the breathtaking view of waterfall we ate our breakfast and headed back to Bandhavgarh all excited for our next safari.