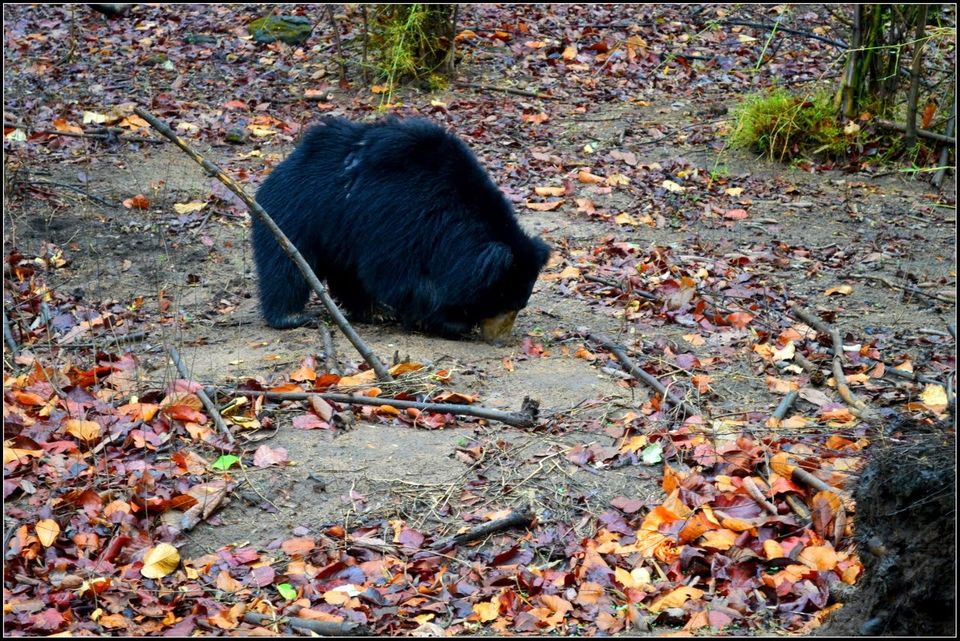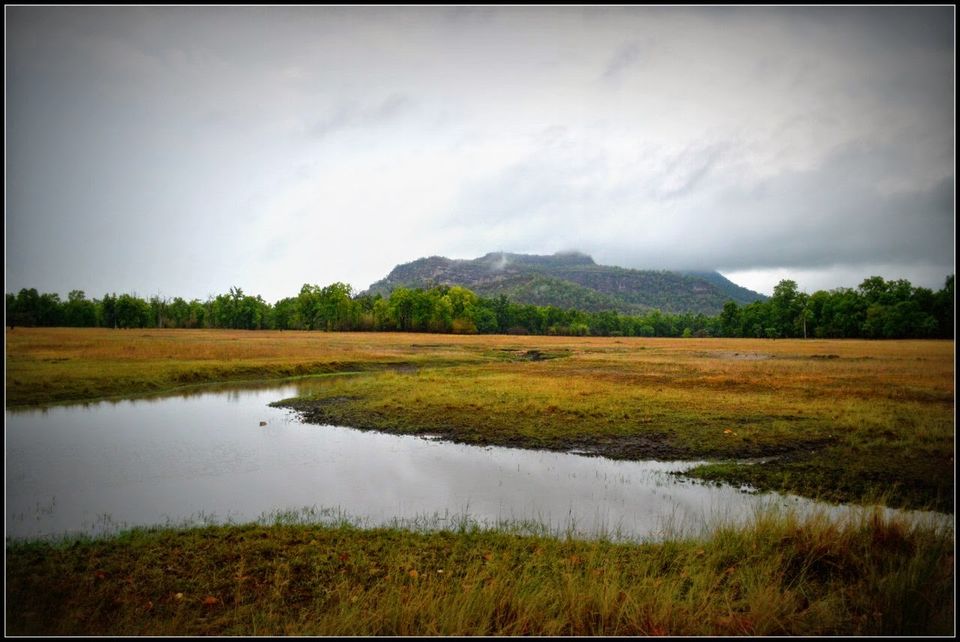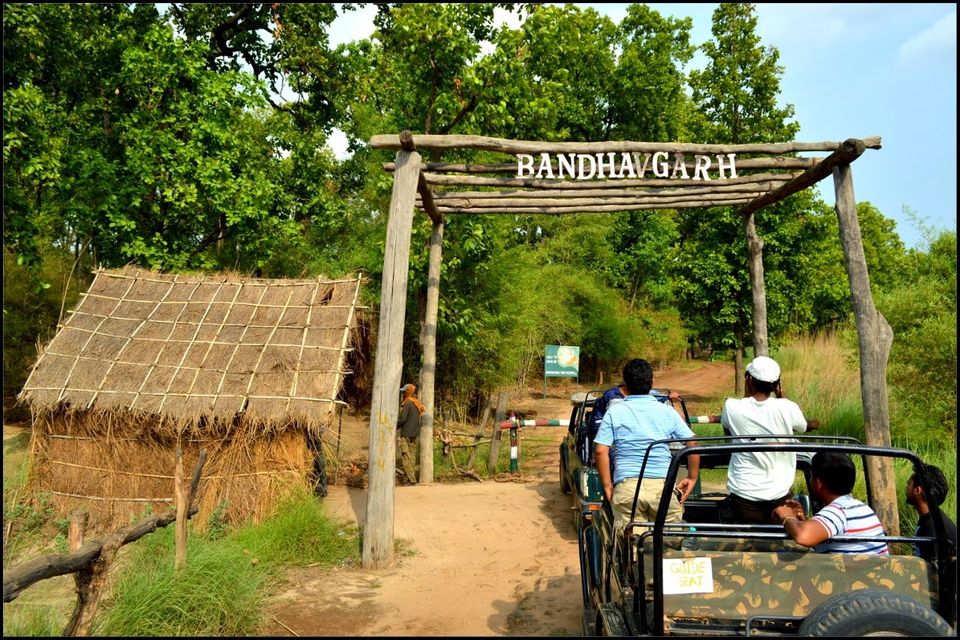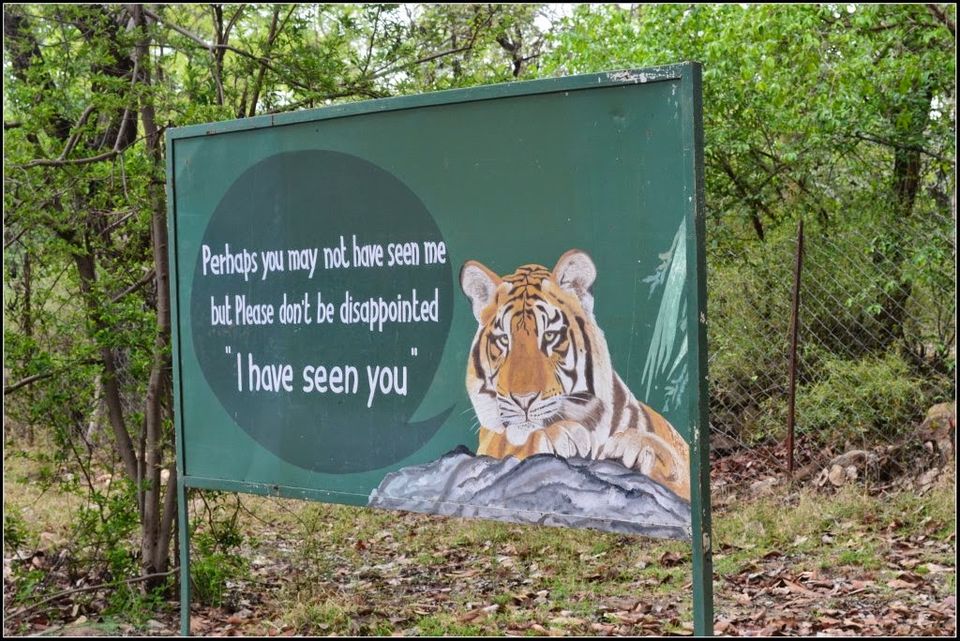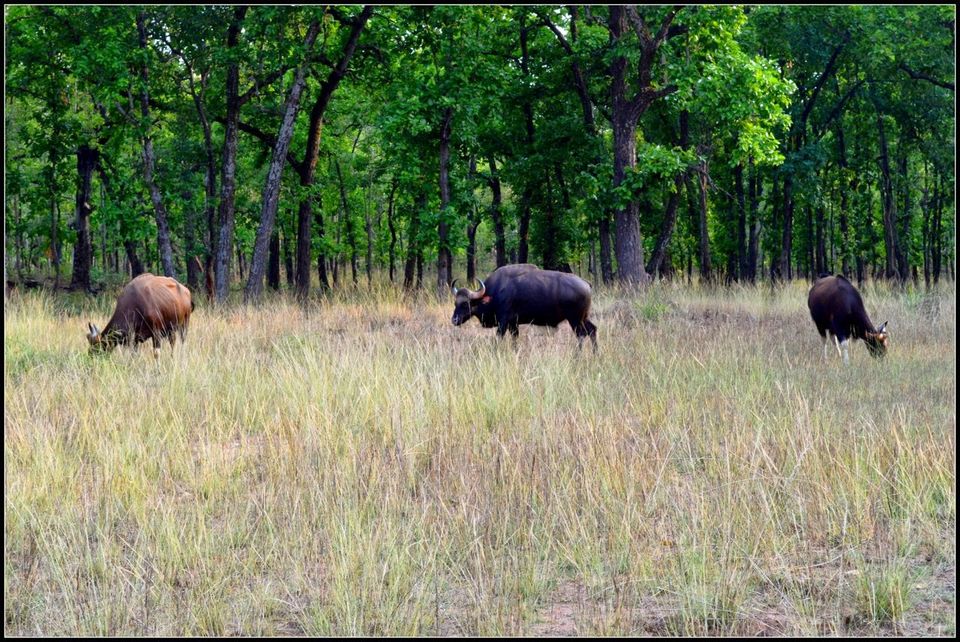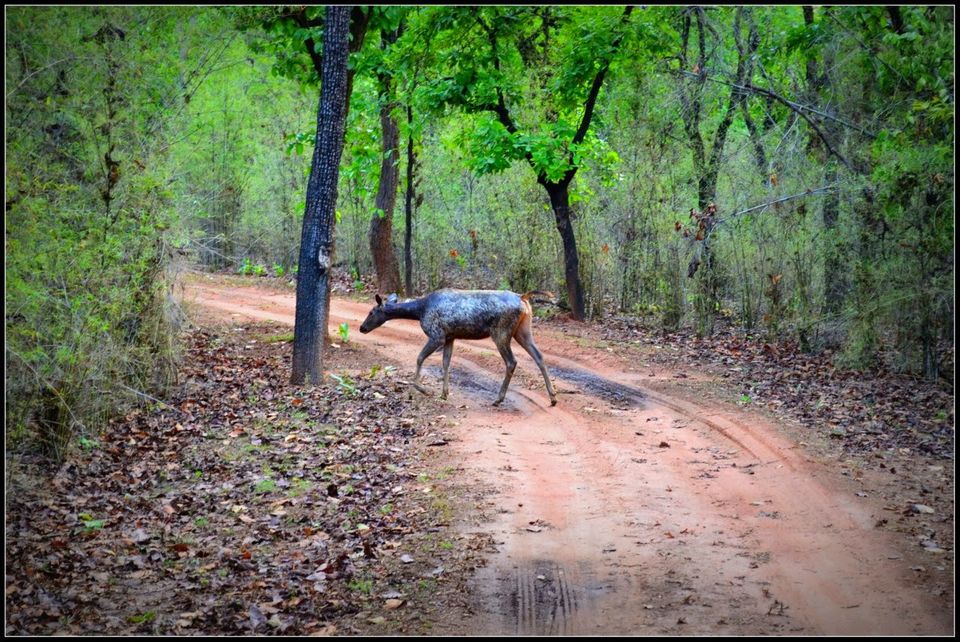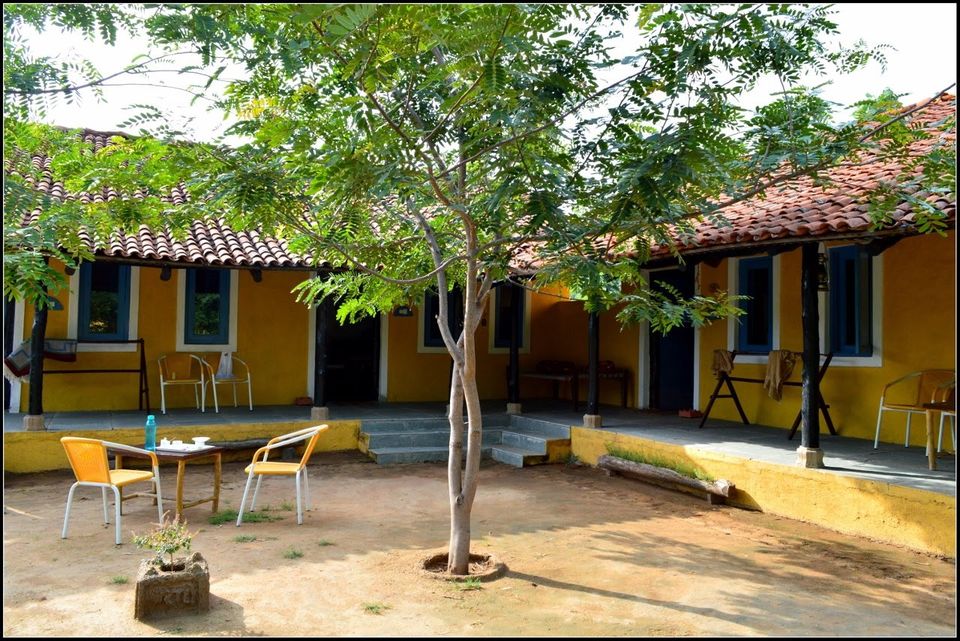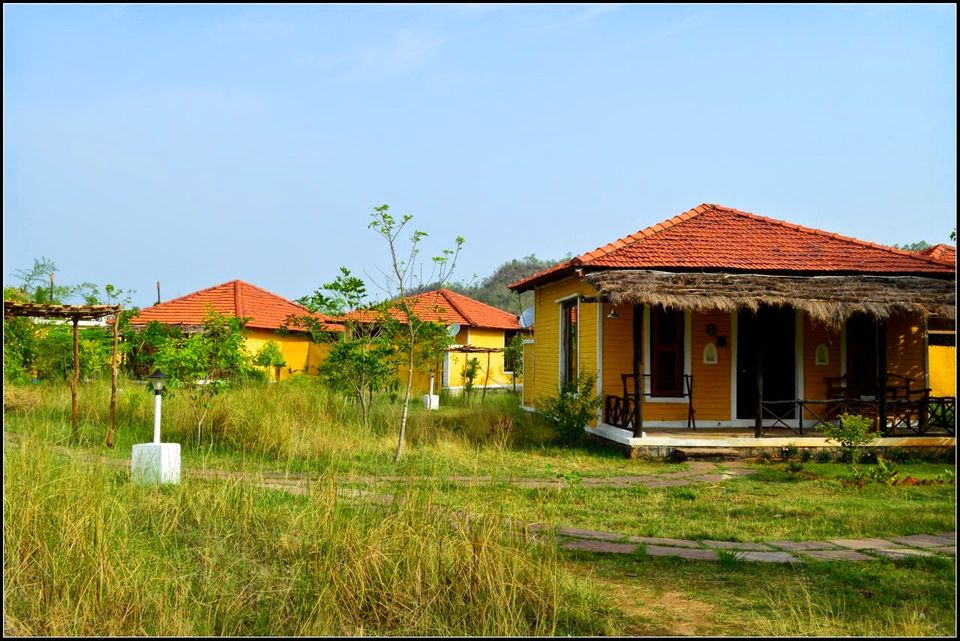 My dad is a wild life enthusiast, an ardent fan of channels like Discovery and Animal Planet. Undoubtedly, I have inherited the same likings. I have grown up watching wild life shows starring Steve Irwin and Bear Grylls.
A place which had been for long on my mind was Bandhavgarh National Park! This national park located in Madhya Pradesh is believed to have highest tiger density in India.
Bandhavgarh was declared a national park in the year 1968 having an area of 105km square. It is believed that Bandhavgarh hillock was gifted by Lord Ram to his brother Lakshman with the expectation to keep a watch on Lanka. Hence the name Bandhavgarh i.e. Brother's Fort.
It has four main zones: Tala, Magadhi, Khitauli and Panpatta. Panpatta is not open for safari's. Tala is the premium Zone and the rest two are non-premium ones. The best time to visit Bandhavgarh is between Feburary to early June. The park remains closed between July and September. The nearest airport is Jabalpur and nearest railway stations are Jabalpur & Katni.
I reached Bandhavgarh on the morning of 17th June 2014. After an extensive research and a lot of contemplation I had booked my 3 Nights 4 Days stay in TigerGarh Resort. This resort overlooks the boundary of the National Park and is very close to the Tala Zone gate. For once there was a place which tremendously outdid my expectations.
Mr Gagan, a wild life enthusiast and nature lover owns and runs the place. There are close to 14 cottages in the Resort. Each cottages is called a den and named after a Bandhavgarh tiger. He has done the place meticulously keeping in mind the smallest of all things. The place is truly rustic and wild. But at the same time comfort isn't compromised! The interiors are well decorated and every small little thing in the resort accentuates the village theme.
Mr Gagan has a great team to his backing. Both, the housekeeping and kitchen staff are well groomed, trained and efficient. They are humble, polite and available at the drop of a hat. There is a separate dining area which is equally beautiful in design. Each meal is hygienic, lavish and scrumptious. Moreover, every day you are treated to a new menu. Ranging from Continental to Italian and Indian to Chinese.
Day1 (17th June 2014):
The resplendent sun greeted us on our arrival. With our high energies and overflowing excitement we geared up for our tryst with tiger. We treated ourselves to a hearty breakfast and explored the resort a little. Post lunch as we started to get ready, we got face to face with our worst nightmare ever... Rains! Tiger sightings become difficult when it rains. Water is available everywhere hence tigers prefer relaxing in their dens.
Our evening safari was from 4pm to 6.30pm . By the time we started, rains were almost gone. Just a little drizzling continued. As the jeep went deeper and deeper into the forest. We kept feeling the tiger would appear suddenly out of the grasses. But it never did.
All we could spot were the Sambhar and Spotted Deer. Our spirits weren't tamed by the day's experience. We were still happy that we enjoyed a rainy ride into the Jungle. We were hopeful of sighting tiger in the next day's early morning safari.
Day2 (18th June):
Day2 began with an early morning safari to the premium zone, Tala. The morning safaris are from 5am to 9.30am. We woke up not to the alarm ringing but to the sounds of rain and thunder storm. This was our second and last safari booked. We were determined to trace the wild cat.
By the time we were ready to leave, rains had completely stopped. My dad pointed that this was the perfect weather to spot a bear.
My dad's word actually came true and deep into the forest we descried a bear. The guide pointed that bear sightings were rarest of rear. We were all the more elated. The Bear was just a feet away, digging the ground searching for termites.
Ahead in our safari we espied Bison, Wild boars, Monitor Lizards, Peacocks, Vulture and a few other birds.
Even though we didn't see the tiger I was happy we spotted a bear which was something no safari anywhere guaranteed.
Day3 (19th June)
Day 3 began with a morning picnic to the beautiful Chenchpur Waterfall. My gut feeling was we would surely spot a tiger today. Haven't you heard of the saying: Third Time Lucky! However, the problem was we didn't have a safari booked for that day.
In Bandhavgarh the safari's are limited and pre-booked months in advance. Few Safari's for each day are reserved for VIP's. Half an hour before the safari, the reserved safaris if unused are given to the general public on first come first basis.
We checked at the counter an hour prior to the evening Safari. There were safaris available for the Magadhi Zone. Without giving it another thought we purchased the tickets. As the safari began, our eyes scanned the forest as far as we could.
"This is serious business. Let's Focus" demanded the guide. He further added, "Tiger ko track karne main hi toh asli mazaa hai" ("the real fun is in tracking the tiger"). The guide took our jeep to every possible spot trying to trace the wild cat.
It was already 6pm and we had nearly covered the entire permissible region of forest. We started to move towards the main gate. We were sulking but the guide said we shouldn't give up til the last minute. Just then, a few kms before the gate, far in the open fields, camouflaged by the tall dried grass, the majestic Tiger was walking. He walked pass the entire length of the boundary and disappeared in the forest again!
We started moving ahead and just about 2 kms from the gate we saw a jeep halted and the people looking into the fields. Voila! Another tiger hiding behind the grasses. He popped his head up checked us out. Hearing the commotion he decided to be there for some more time until we were gone.
The park was to close down in next 5 mins, so we didn't bother him much. I couldn't capture them in my lens. The first one was too far and the second one didn't give me much time. But at the end it didn't matter if they were far or close. It didn't matter if I was able to capture them or not. I was relieved we weren't going home disappointed. We had managed two tiger sightings!
Bandhavgarh was an out an out amazing experience. The jungle has an extensive species of animals, plants and birds. Each zone of the forest has a different terrain. Although its a lesser popular park, it is rich in beauty, wildness and diversity.
Do visit for a truly Wild Experience!