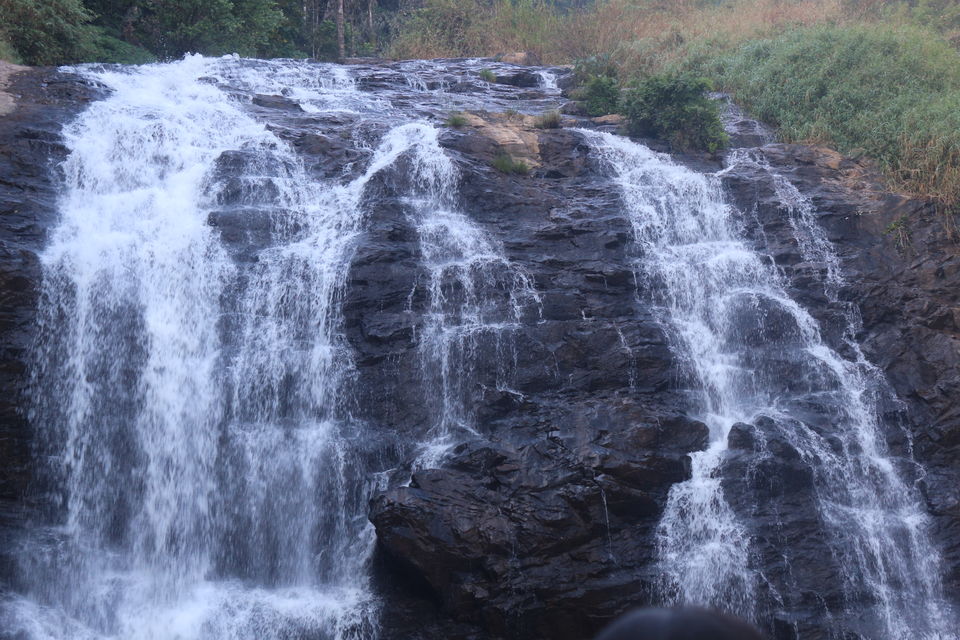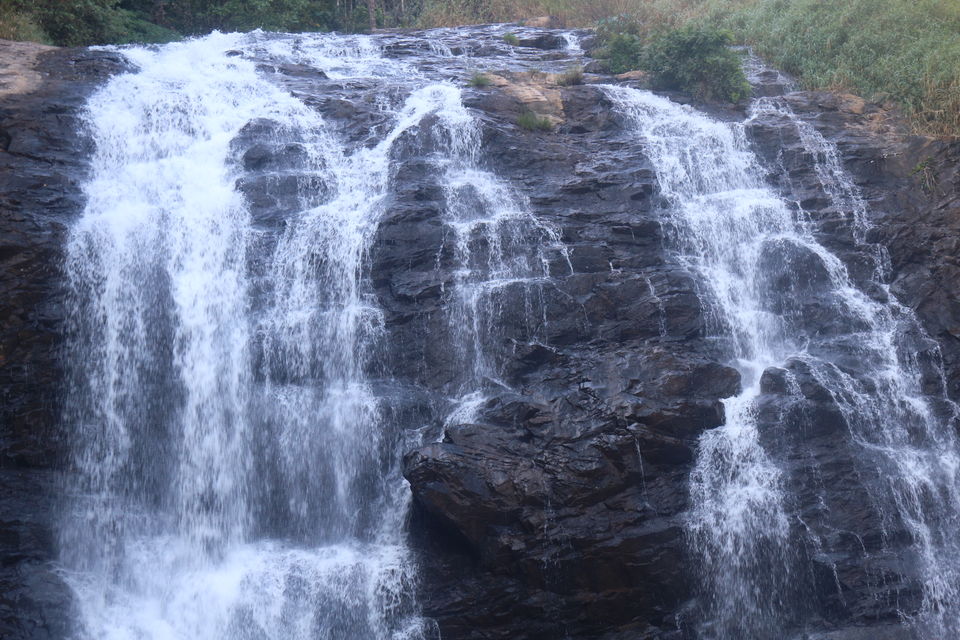 We drove back to Madikeri(around 28 kms) and went straight for Abbey Falls which is another 8 Kms. The road is narrow with one hair pin curve which is very much manageable.
After car parking we walked a little down to see the actual falls......much before you see it you hear it.
Its a spectacular falls worth spending some time.There is also a hanging bridge from where one can see a straight view of the falls.We felt that in monsoon the beauty of the falls will be much more.
Marketing and dining in Madikeri
The next thing that was in our mind was to do some local shopping and of course tasting some Kodava cuisine.We brought big cardamon,tea leaves,tamarind toffee and coorg honey chocolate and coffee .The price of these things are much less in Coorg when compared to Blore.
For tasting Kodava cuisine,we went to a restaurant named "Coorg Cuisine " on the recommendation of the shopkeeper.We decided to taste a 1) typical kodava mutton dish made with a lot of coconut and 2) bamboo shoot fry with rice balls.Mutton dish was okay but the bamboo shoot fry was pathetic.We felt that Kodava cuisine is good but the restaurant could not deliver it properly.
Than we started our journey towards Mysore
Spot 2:St. Philomena's Church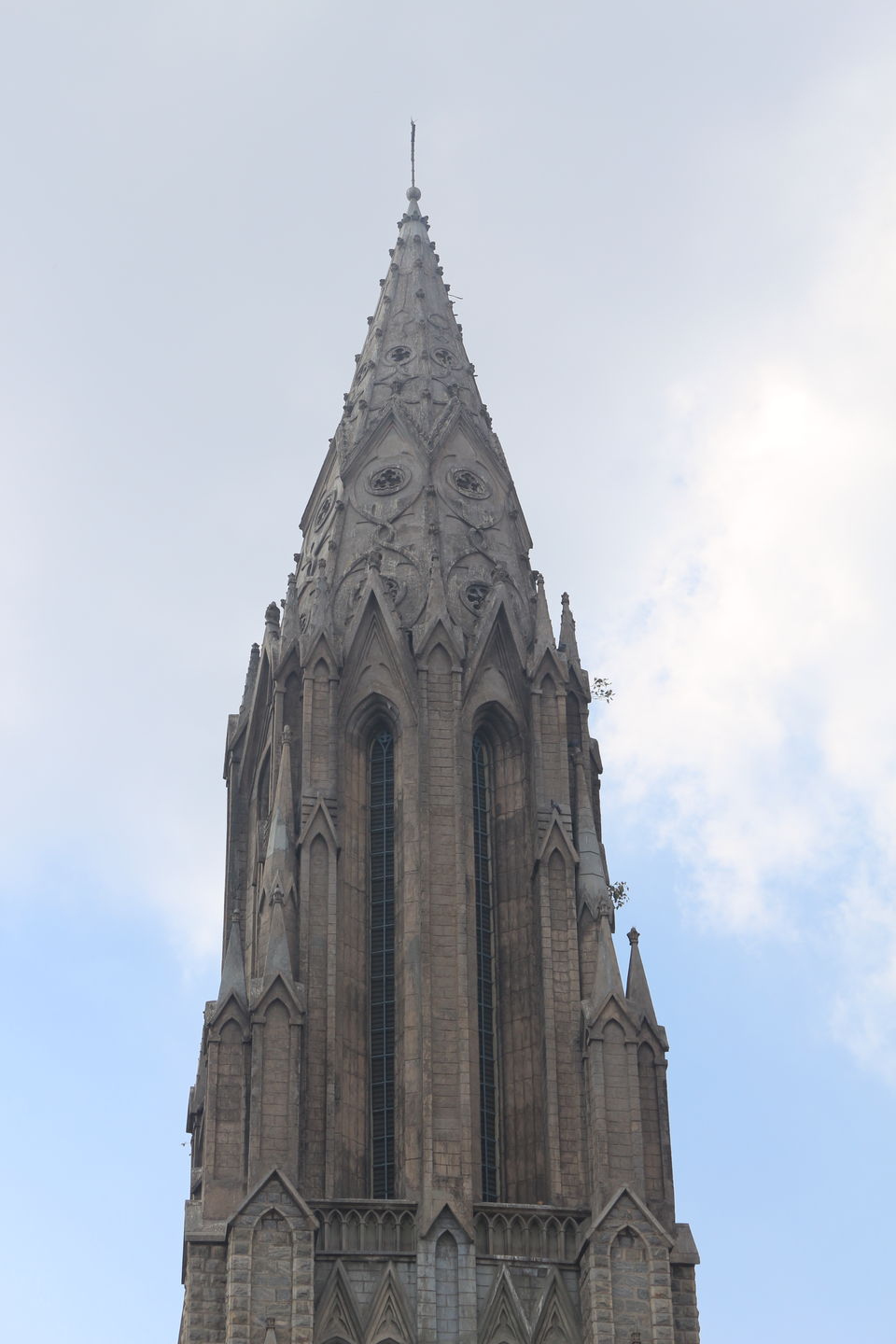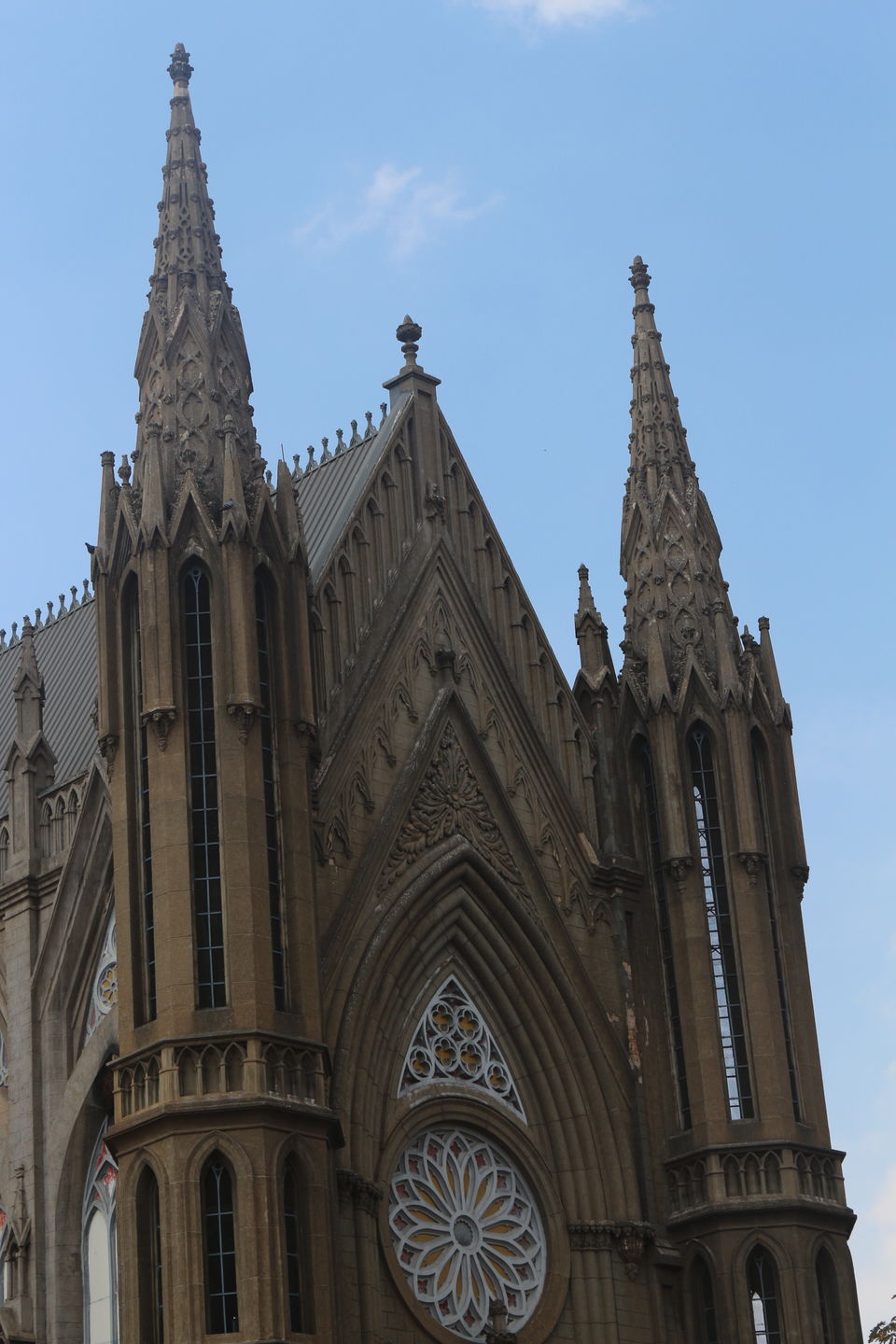 The St. Philomena's Church has been recognised as Asia's second largest church. It was constructed to pay tribute to the Catholic Saint and martyr of Roman Catholic Church, Saint Philomena. It is one of the most important historical sites in Mysore and is frequently visited by tourists from all over the country. It is beautiful and one of the most distinct landmarks of the city. The church looks even more beautiful in the evening sky and is given religious importance.
The foundation for the church was laid in the year 1933. After the construction had gone on for about eight years, the church started functioning in the year 1941. The remains of Saint Philomena have been preserved here and are present even today.
Saint Philomena was the daughter of the monarch of Greece. She had always been a devotee of God and believed in him. She was taken to meet the Emperor when she was 13 years old after which the Emperor on seeing her beauty offered to marry her. After she refused, the emperor ordered to have her executed.