Coorg, also called as Scotland of India, is the most affluent hill station in the country. Located amidst imposing mountains, a perpetually misty landscape and forest covered hills; this place is also known for coffee plantation. Coorg, officially known as Kodagu, is known for its breathtakingly exotic scenery and lush greenery. Madikeri is capital of the district and is at the central point with all transportation to the places around starting from here. There are also other beautiful towns like Virajpet, Kushalnagar, Gonikoppal, Pollibetta, and Somwarpet.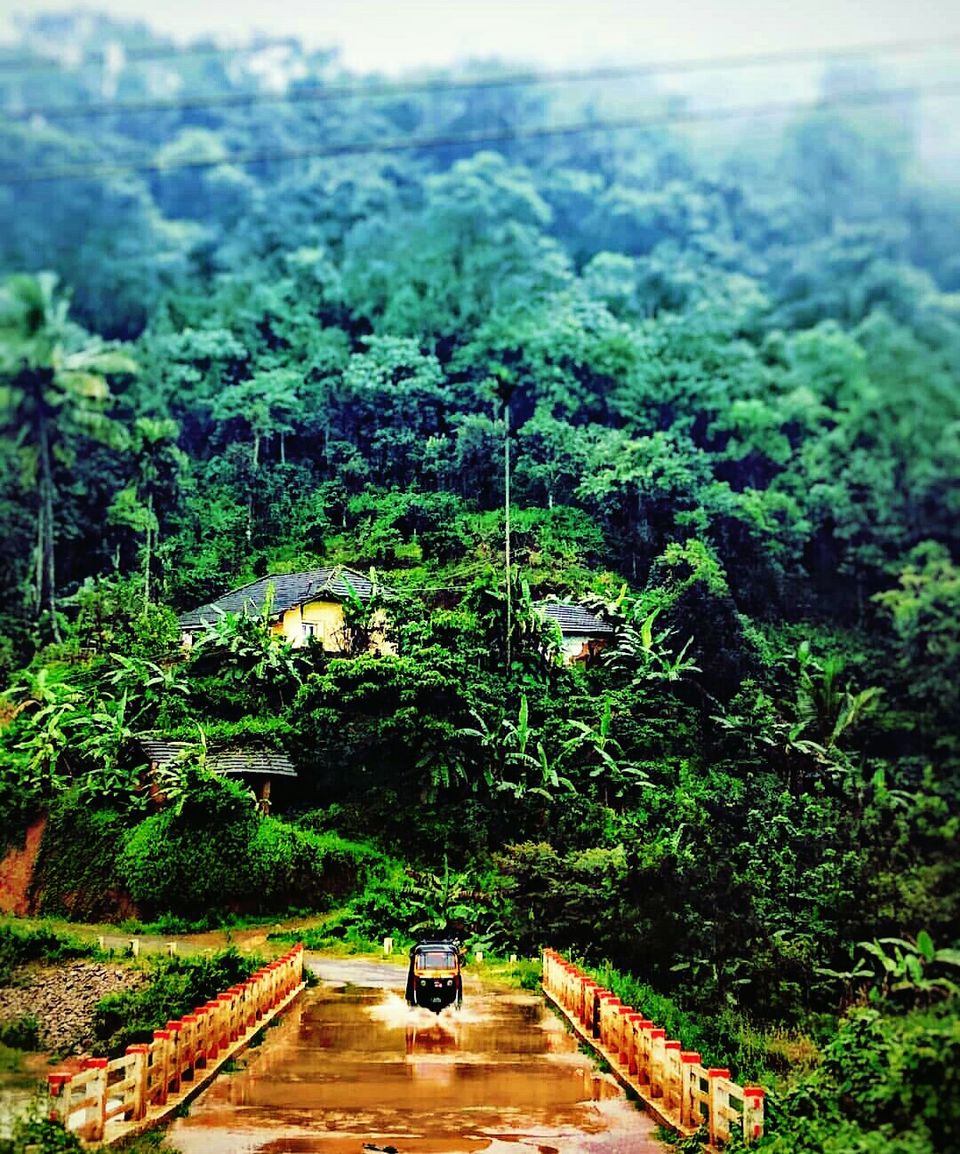 The concept of home stay in India has added a new vibe for exploring different places, especially in the hill stations. So if you really want to experience the real culture of the place, then it is strongly advised to opt for home stays.
Bangalore and Mysore are the nearest big cities to Coorg. So you can either book a flight or a train to whichever is near and take a 5-7 hours bus ride to Coorg. We took a flight from Mumbai early morning to Bangalore and then a bus to Madikeri. It would cost you around 500 per person for A/C semi sleeper seats. We booked our bus from KRTC. We started at around 12.00pm from Bangalore. The bus was comfortable and clean. On the way, it stopped at a south Indian dhaba for lunch. The place was small and a meals costed us 100 Rs per person. Buses from Bangalore go via Mysore to Madikeri. As you reach the Coorg district, you will start seeing many spice and homemade chocolate shops on the way.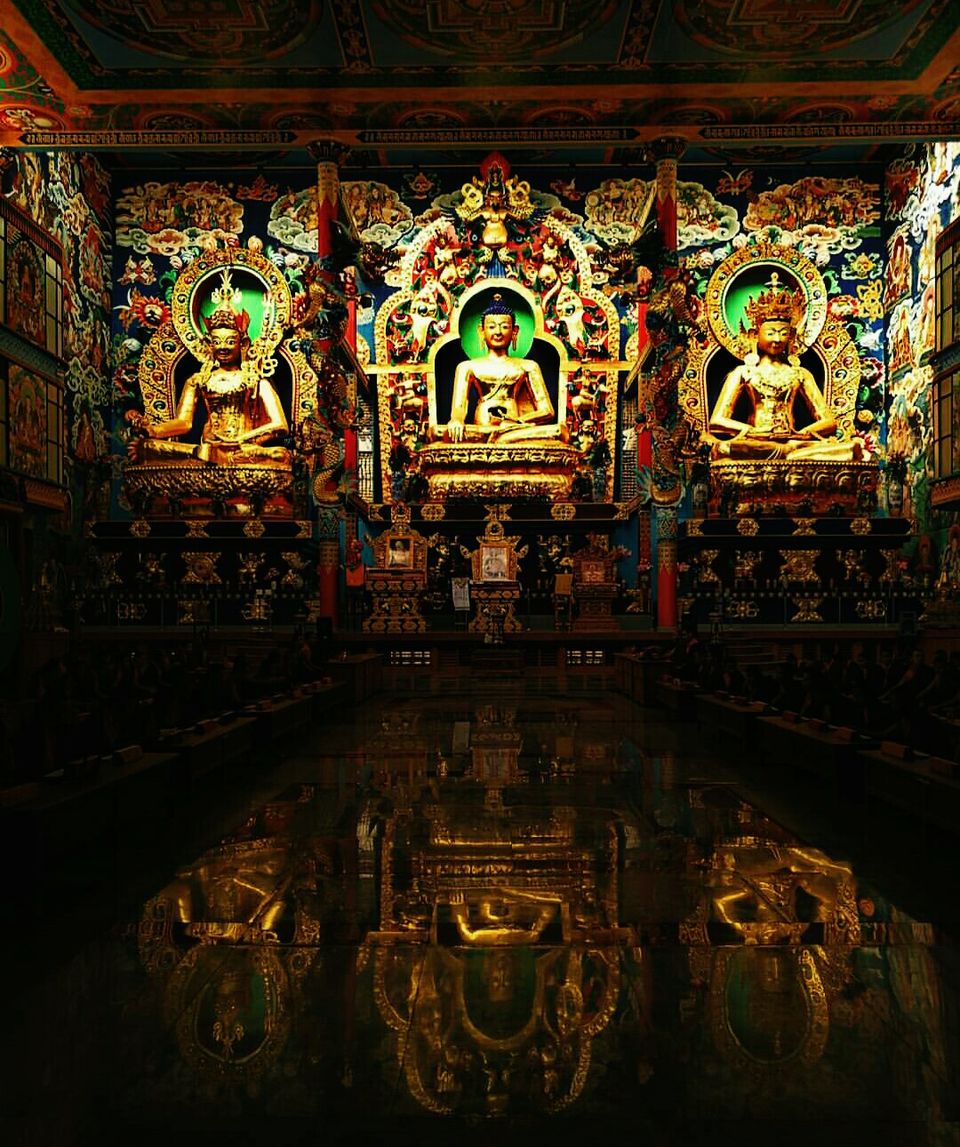 Namdroling Nyingmapa Monastery is near Kushalnagar, one of the prominent places of Coorg, and on the Mysore-Madikeri highway. You can get down at Kushalnagar, visit the place and take a bus to Madikeri. This place remains quite crowded due to the fact that it has been opened to tourists and the monks have to pray in their midst. The main prayer place was quite peaceful, except for the odd noises of the tourists. Overall its a nice place to spend some time.There are no tickets for entry.
We reached Madikeri at 8.00 pm. We packed some food from a restaurant called Kodava's Kitchen which is located near by the bus stop. This place was small but fully crowded. They had a vast non-veg menu and everything was reasonably priced. It costed us Rs 600 for 2 chicken items and 5 butter naans.
We then took an auto to the home stay as guided by our host. We had booked our room at Aavaas holiday homes directly from their website. This was 3kms away from the bus stop amidst the beautiful nature. It costed us Rs 2500 including breakfast per night for two. The room was very cosy and clean. And the host was also very attentive and was always ready for any help. Away from the town, this place will make you feel very fresh. I would highly recommend this place for stay.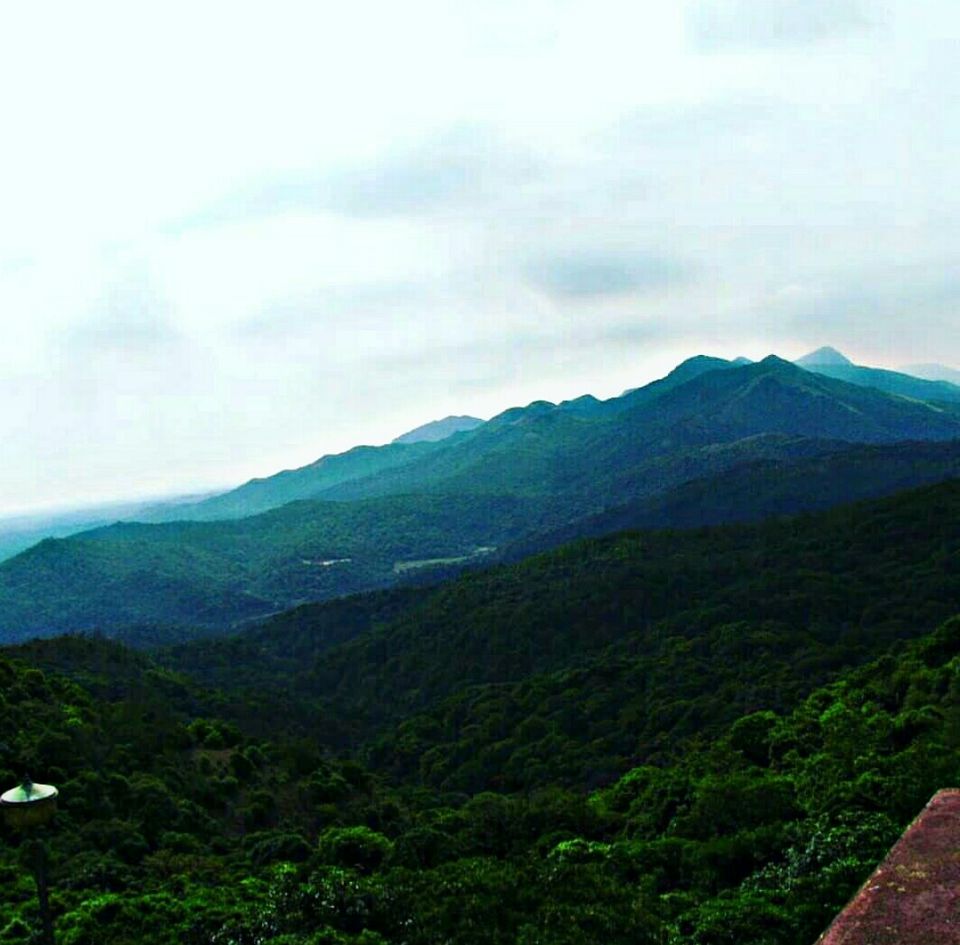 The morning was very beautiful. It was quite chilly outside filled with fog. I had come to hill station after a long time. The freshness of mountain air gives a different kind of pleasure altogether. If you want to visit Dubare Elephant Camp, it is advised you reach early morning. This trip was for leisure and rest, so we planned to visit only few places. We had our breakfast and left for Mandalpatti Peak. This is 20 kms away from Madikeri. You can hire a jeep or take an auto. The jeep would cost you Rs 1500 per jeep. If you have your own bike then there is nothing to worry at all. We took an auto instead as there were only 2 of us. The driver charged us Rs 1000 for Mandalpatti and Abbey falls.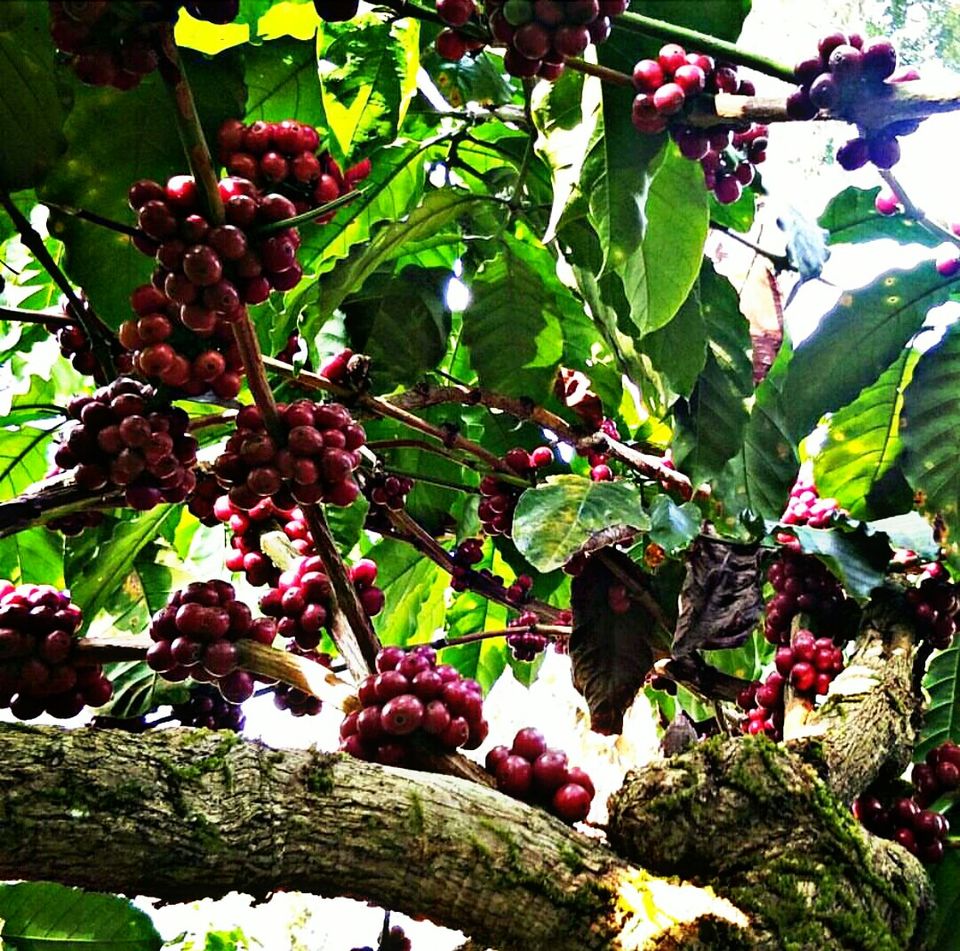 The road to Mandalpatti leads you through many Coffee estates and some beautiful misty valleys. We had to hire a jeep from the Mandalpatti check in point as the road ahead was very bumpy. Also, autos and outside jeeps were not allowed beyond a point. You can take your bike though. The safari jeep will cost Rs 1200 per jeep from the point. You can also share the ride with other tourists which will cost you less. We did the same with a family and it costed us Rs 600 for 2. You can also hike to the view point which is about 3kms away. The bumpy safari will surely give you thrills though. The jeep waits for about 45 mins at the base for you to return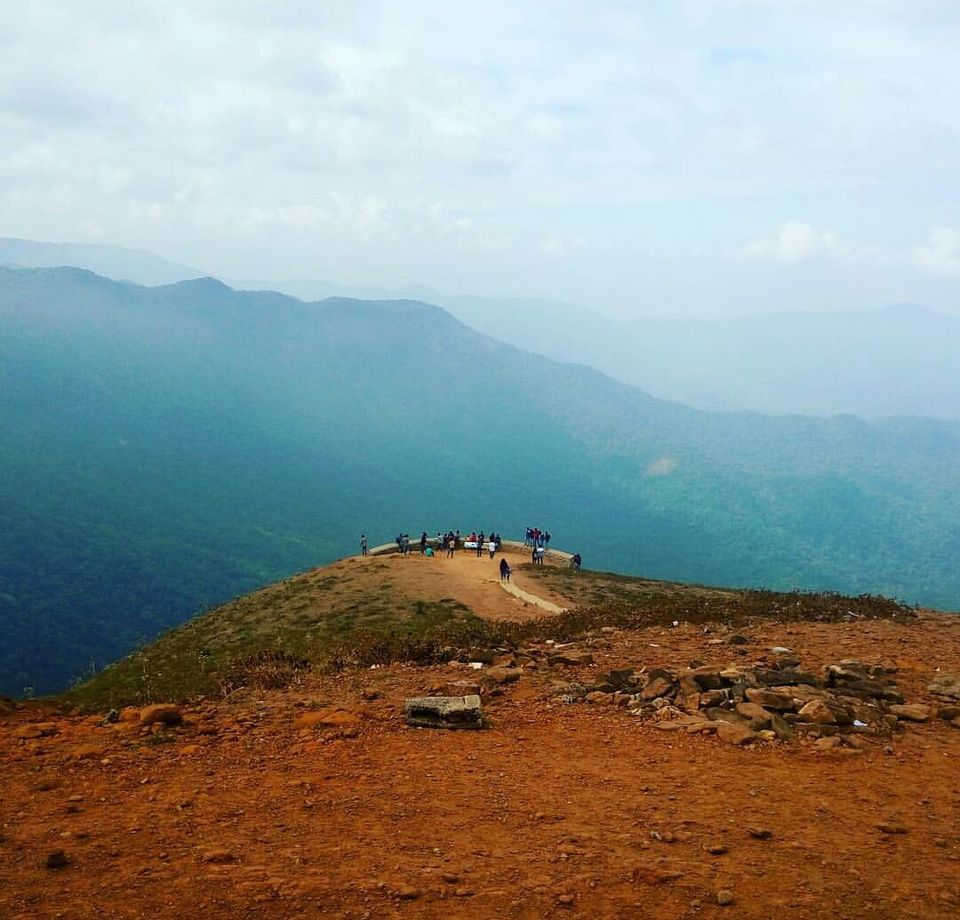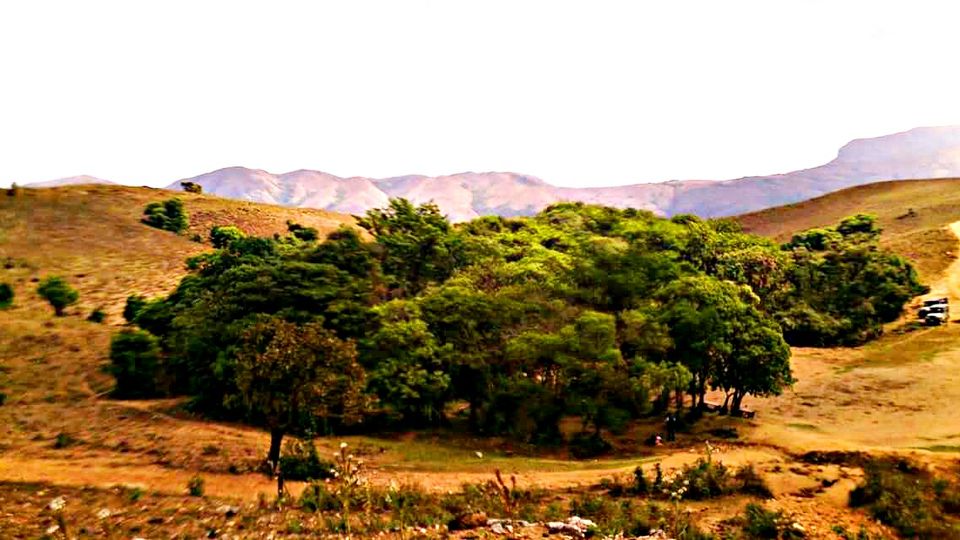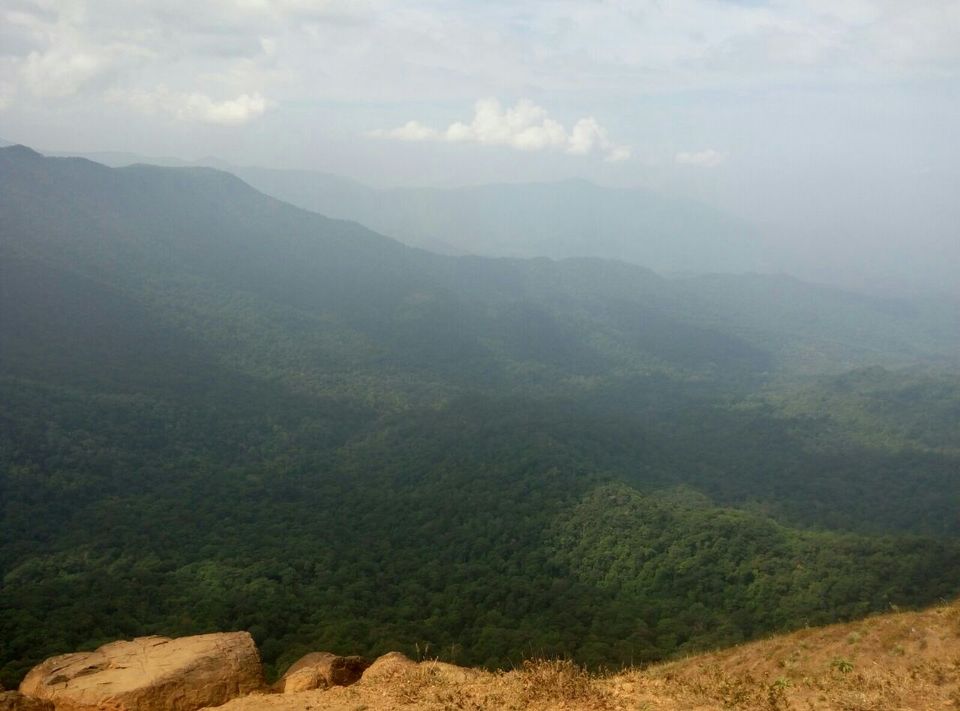 At the base, you will have to buy tickets for Rs 25 per head to go forward. Once you start walking, you come across a breath taking view full of lush green forest in all the directions as far as you can see. We spent some time there enjoying the view and clicking photos before heading back through the bumpy hillocks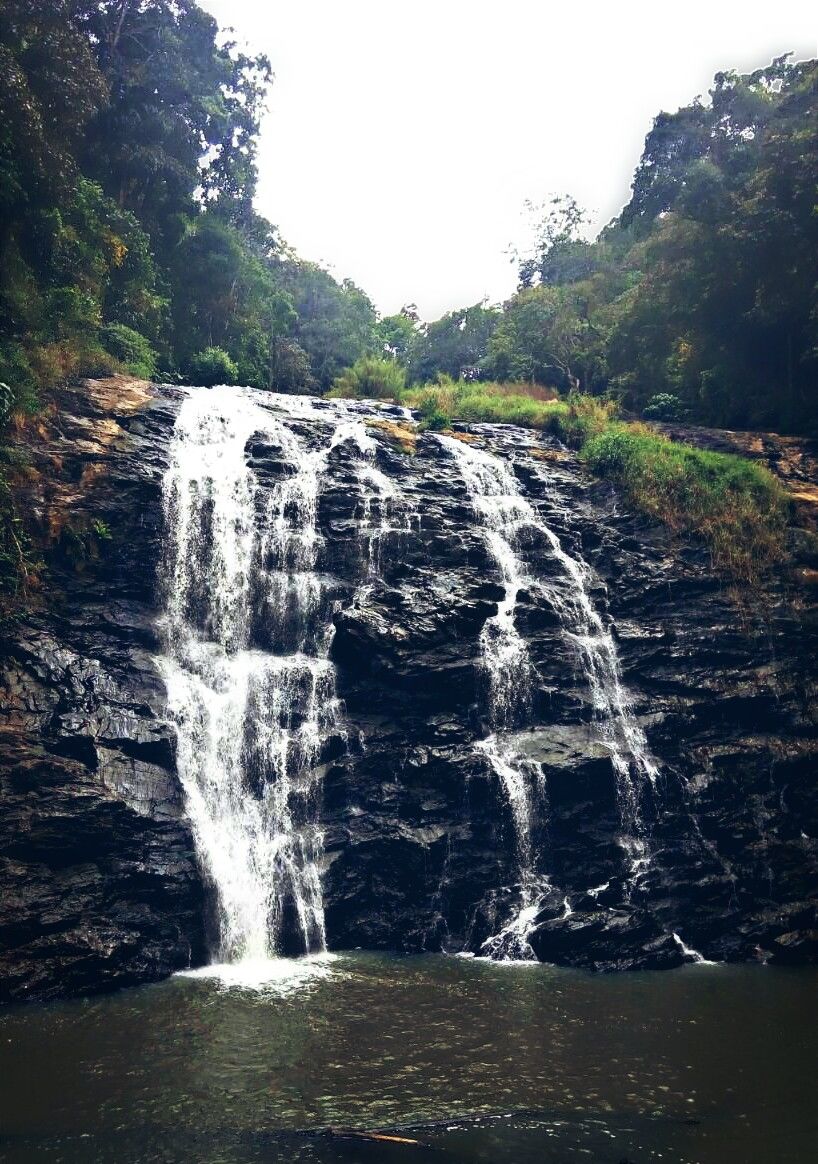 Next we went to Abby waterfalls which is 17 kms from Mandalpatti and 10 kms from Madikeri. The waterfall is nestled within a small forest and coffee garden. You have to walk a short distance by foot. It has a spectacular scene to behold. You are not allowed to go inside the water though but the view itself is mesmerizing. There is also an old over bridge opposite to the falls for people to stand. The place was little crowded and my advice would be to visit the falls in early hours to avoid the crowd.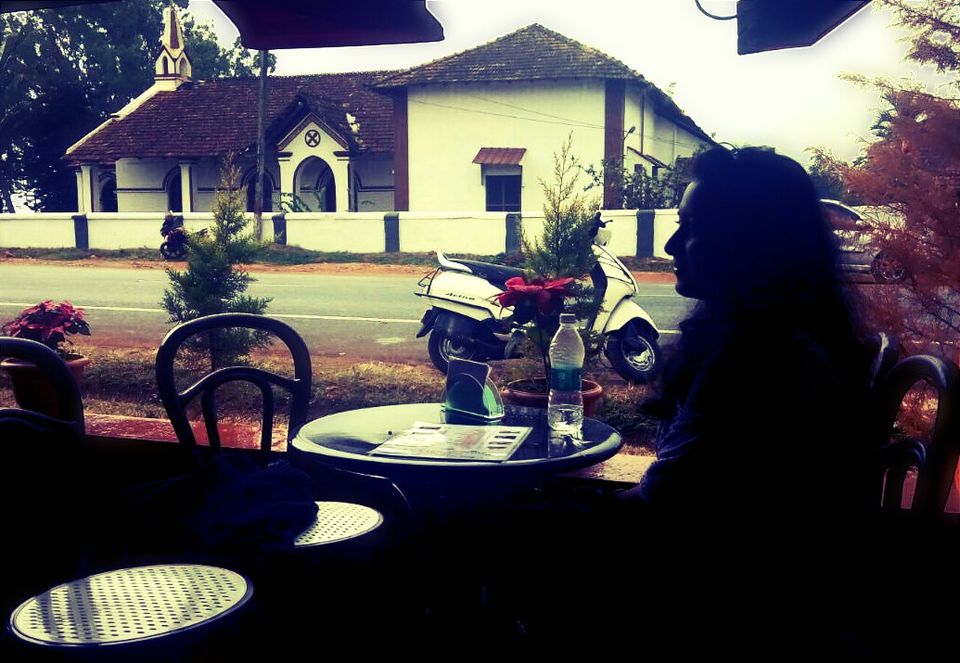 We headed back to the city by evening and had some snacks on the way at a roadside cafe. The place had an outdoor sitting with the road view and Chinese lanterns. It was pocket friendly place and service was good.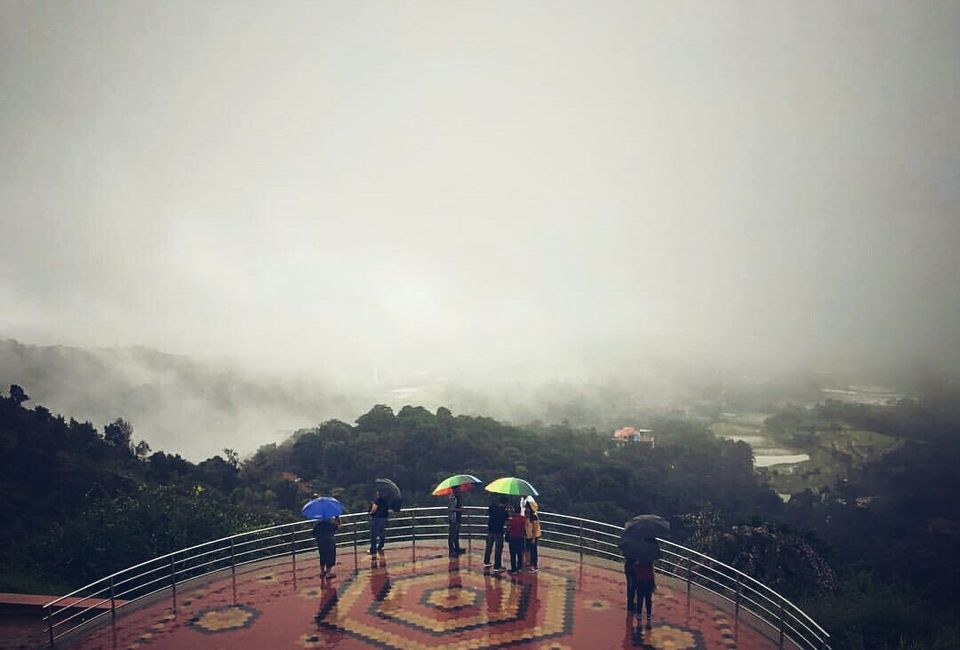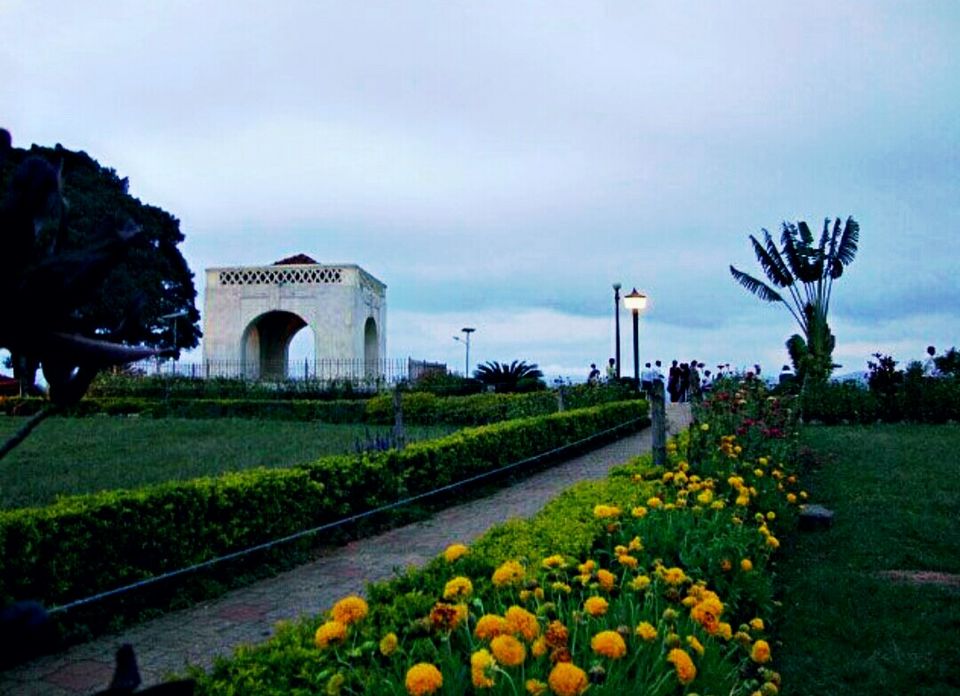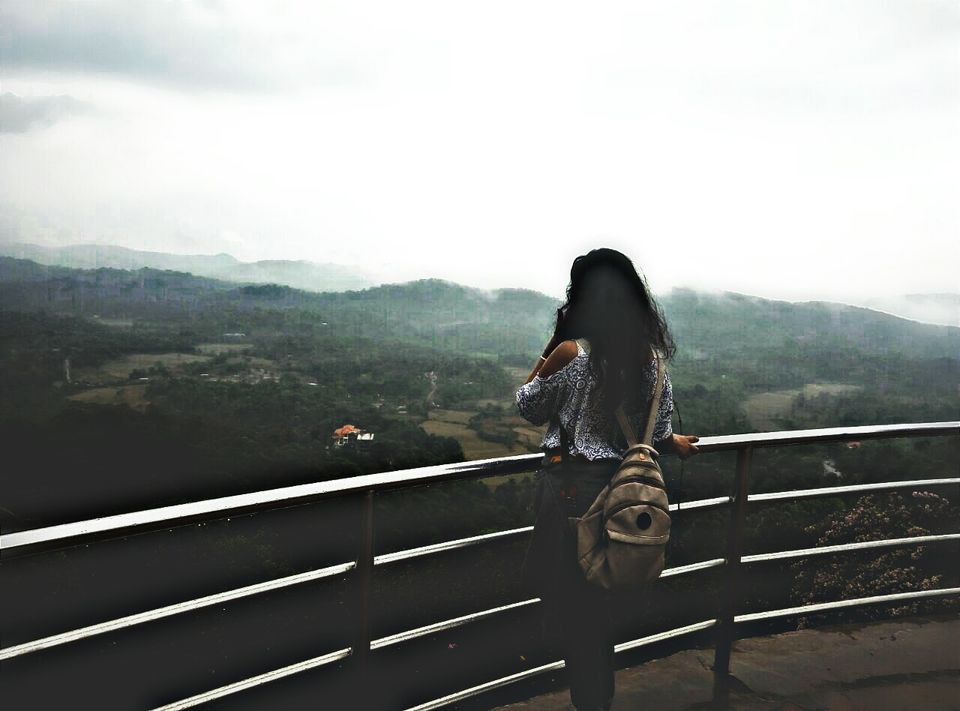 Raja's seat is a sunset point located in the town. You can take an auto or just go by walk there. The entry fee is only Rs 5. The place has a splendid grader with different colorful flowers. The sunset point overlooks a valley and offers a spectacular view of the green mist-laden mountains beyond the valley. Best time to visit this place is early morning or in the evening. There is also a toy train ride besides the park and there are small stalls selling homemade chocolates, spices and other eatables near the entry.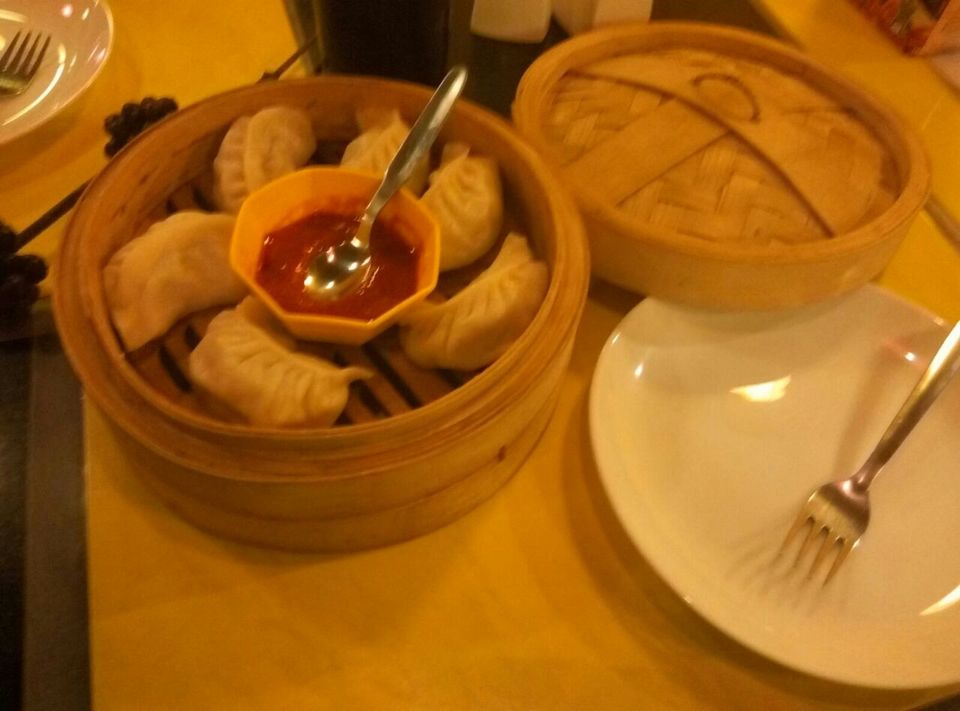 We went to Abeos Kitchen for dinner which is a Chinese restaurant in the heart of the city. It was little pricey but the food was worth it. We had Momos and packed noodles and fried rice for dinner.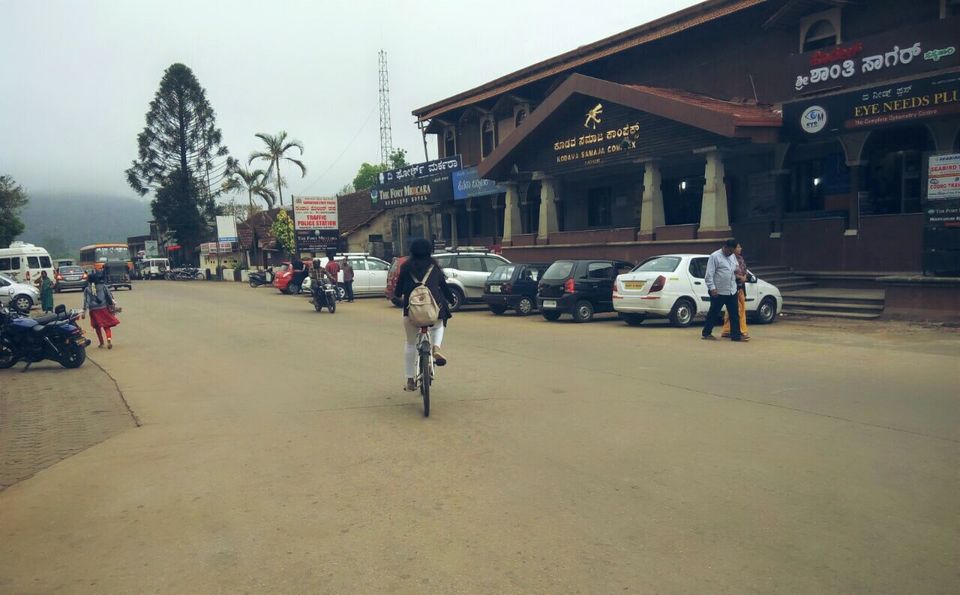 Next morning we had out breakfast provided by the home stay. The menu was limited but the quantity was huge. The host and the owner were really helpful. They had cycles to go around the city for a charge of Rs 100 per hour. We cycled to the town to buy few souvenirs. Coorg is famous for its coffee so how can one go back without it. We bought some Arabica coffee, red sandal wood powder, sandal wood roll on perfumes to gift our friends. We returned back to the home stay after our small cycling trip.
The host and the owner again proved very helpful as they asked us to transfer the 2nd night tariff when we get back to Bangalore because they didn't have change for Rs 2000. This kind of trust is rarely seen these days. And the Coorg dairies finally ended there. We headed back to Bangalore by bus. This beautiful journey ended with a promise to explore more of such beautiful places.
Aavaas holiday homes
Website: http://aavaasholidayhomes.com/
Email : info@aavaasholidayhomes.com
Phone : +91 9844524841
222 2nd Ave South
Madkeri, SK S7M 1T6
Kodava's Kitchen
Phone: +91 99456 31497
7/73 Kohinoor Road | Stuart Hill, 
Madikeri.
Abeos Kitchen
Phone: +9199002 63882
7/73(1, SH27, Mahadevpet,
 Madikeri.