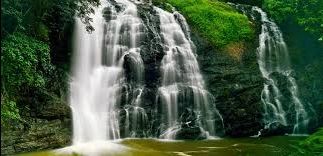 We arrived at Mysore after a 10 hour train journey from Chennai. We decided to have breakfast and visit few places in Mysore before leaving to Coorg. We hired an auto and visited Sri Chamundeshwari Temple which is located atop Chamundi Hills. The climate was very pleasant and views of Mysore from above were breathtaking. Then we visited Sandal Emporium and bought few incense sticks and fragrances. We then visited the Mysore Palace and the place was definitely worth the hype it has. We bought an entry ticket to the palace and took a complete tour of the palace. We had lunch and boarded a bus to Madikeri. We reached Madikeri at around 5.30 p.m. The bus route to Madikeri was filled with coffee plantations and a few beautiful sights of River Kaveri. We were welcomed at Madikeri with a drizzle. We checked in our homestay at 6.30 p.m. The coffee aroma at a coffee shop nearby was so tempting, so we decided to have some coffee and move to dinner. Madikeri is not a very big town, so we can move around by foot mostly or we could rent auto rickshaws. We were so tired when we came back to the room so we slept early.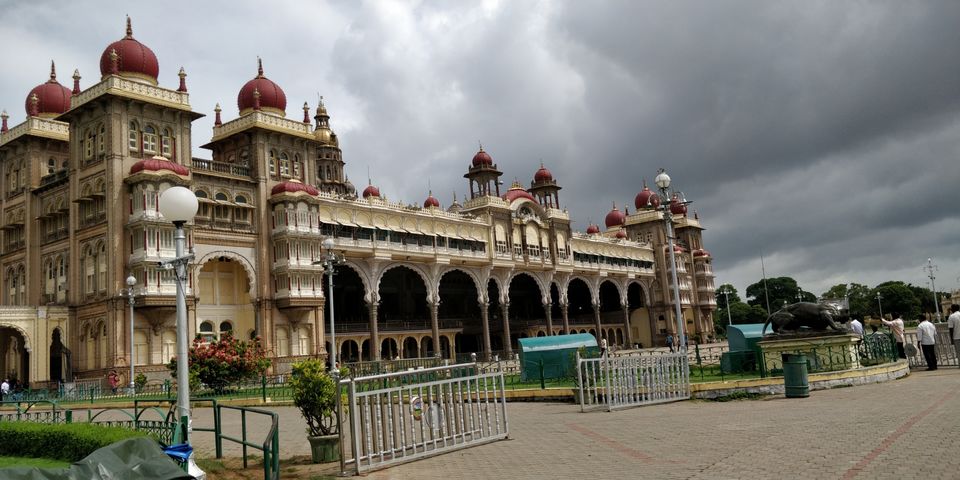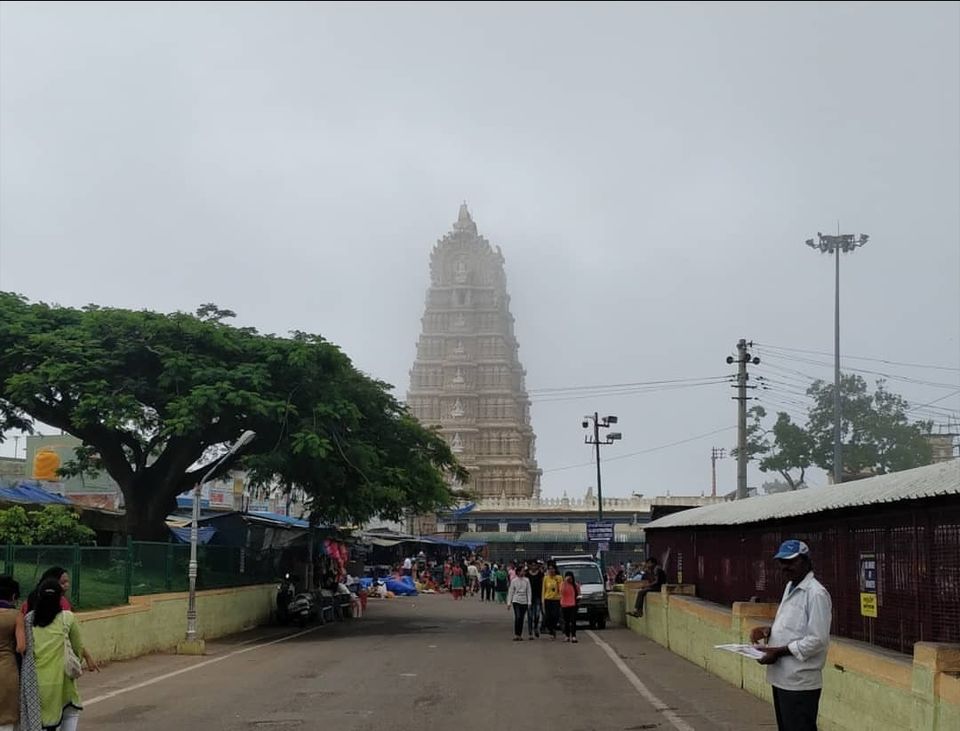 We had decided to visit nearby towns so we left early. We had a good breakfast and boarded a bus to Kushalnagagar as we decided to visit Dubare Elephant Camp first. We hired an auto from Kushalnagar to Dubare Camp. Unfortunately when we reached Dubare, they said the river current is very high and hence it was closed, so we took a few photos and came back to Kushalnagar. By the time we reached Kushalnagar, it was time for lunch already. We then left for Nisargadhama. Nisargadhama is an island surrounded by Kaveri. The experience here was really good. It was raining heavily when we reached there yet we enjoyed very much. This place is a must visit when you plan a trip to coorg. We visited Harangi Reservoir next and that was a beautifully maintained place. It will be even better when you visit when the dam gates are open. Right at the time we were all tired and cold, we thought we couldn't miss the Namdroling Monastery and hence we gave a visit to it. And that, undoubtedly one of our best decisions because the place was worth everything. We then boarded a bus back to Madikeri and called it a day!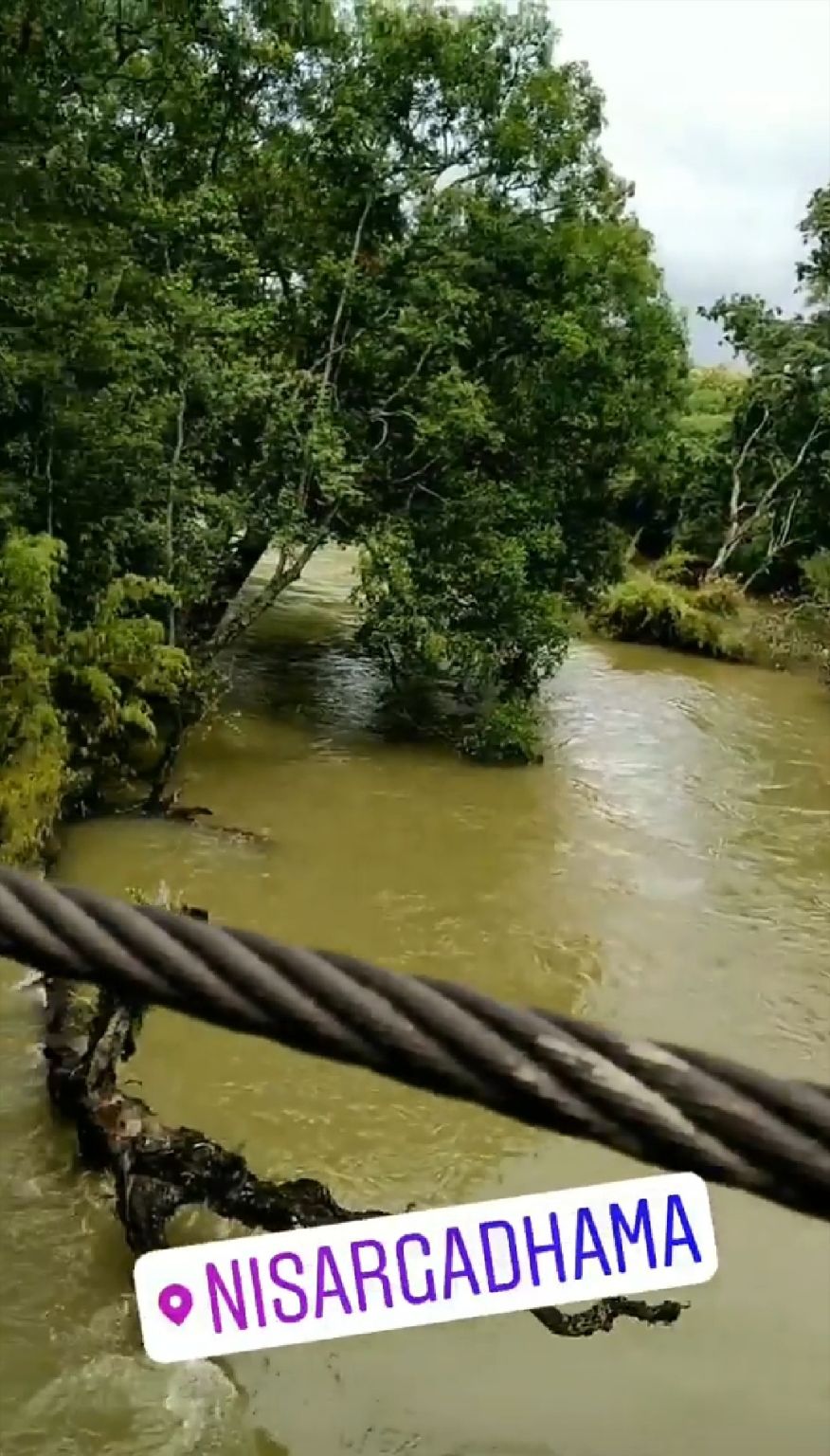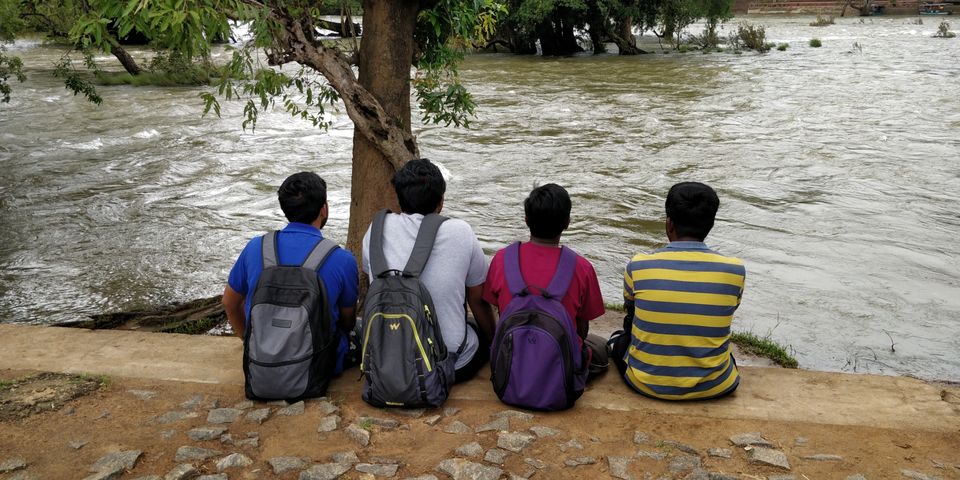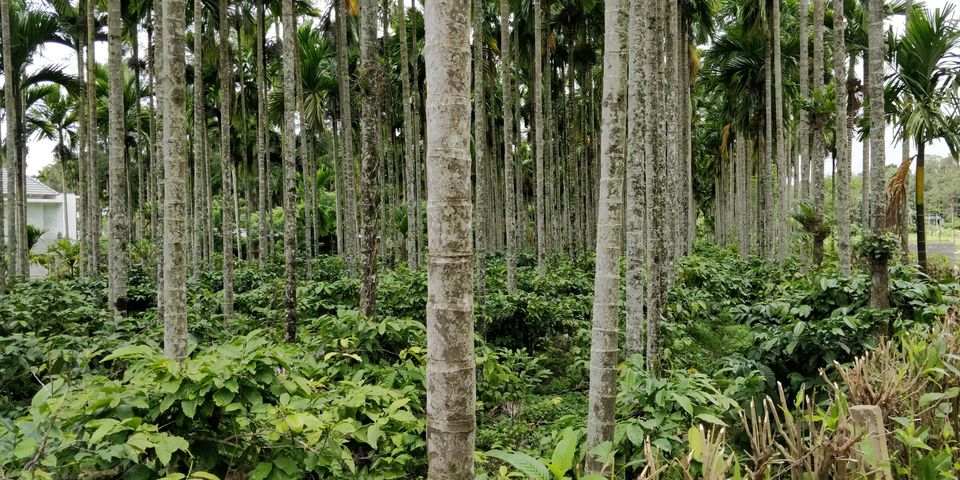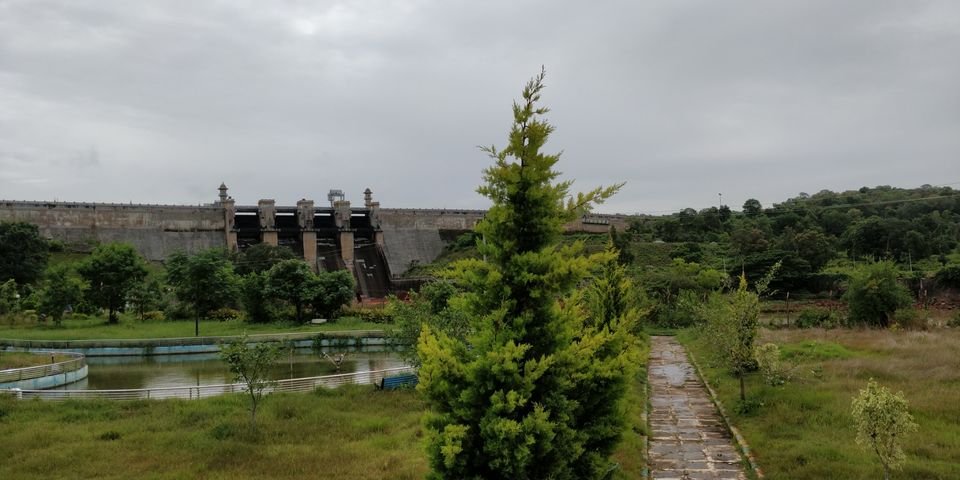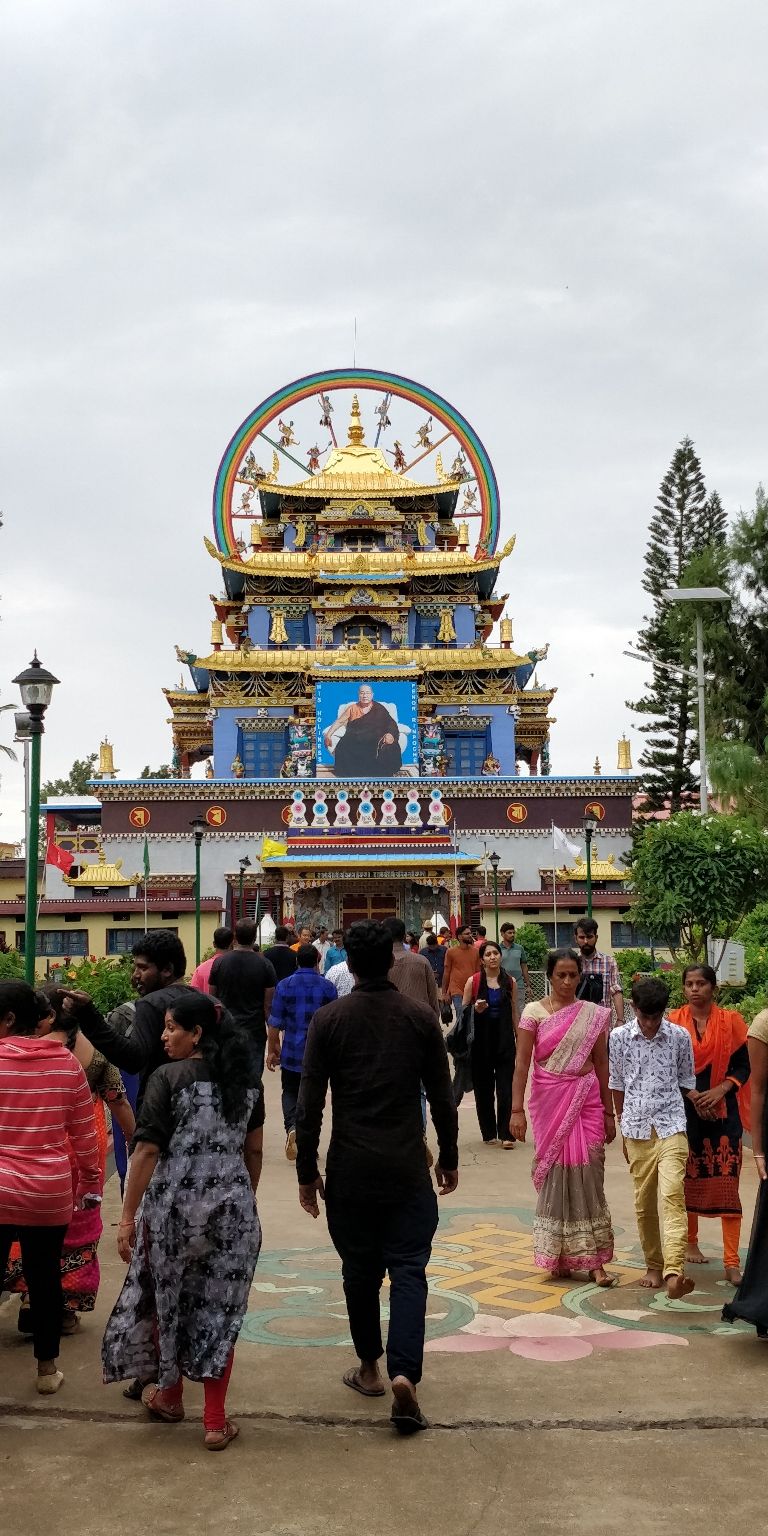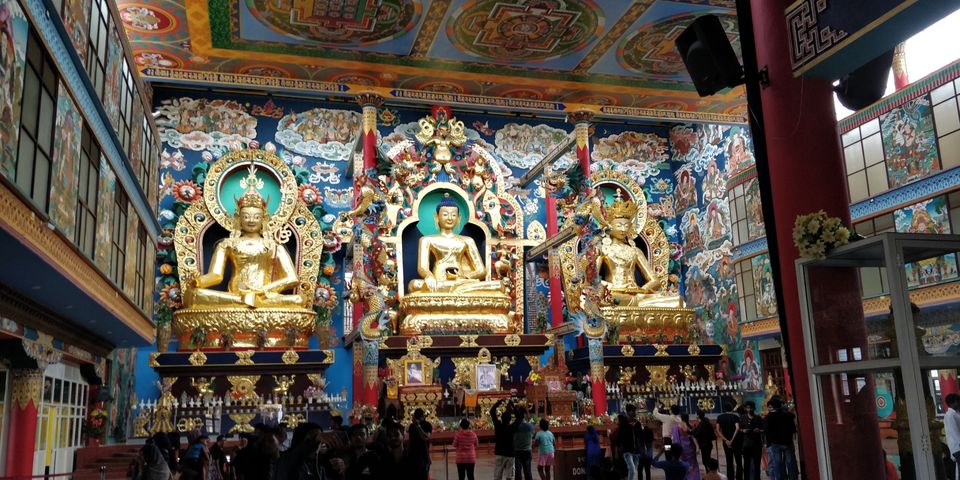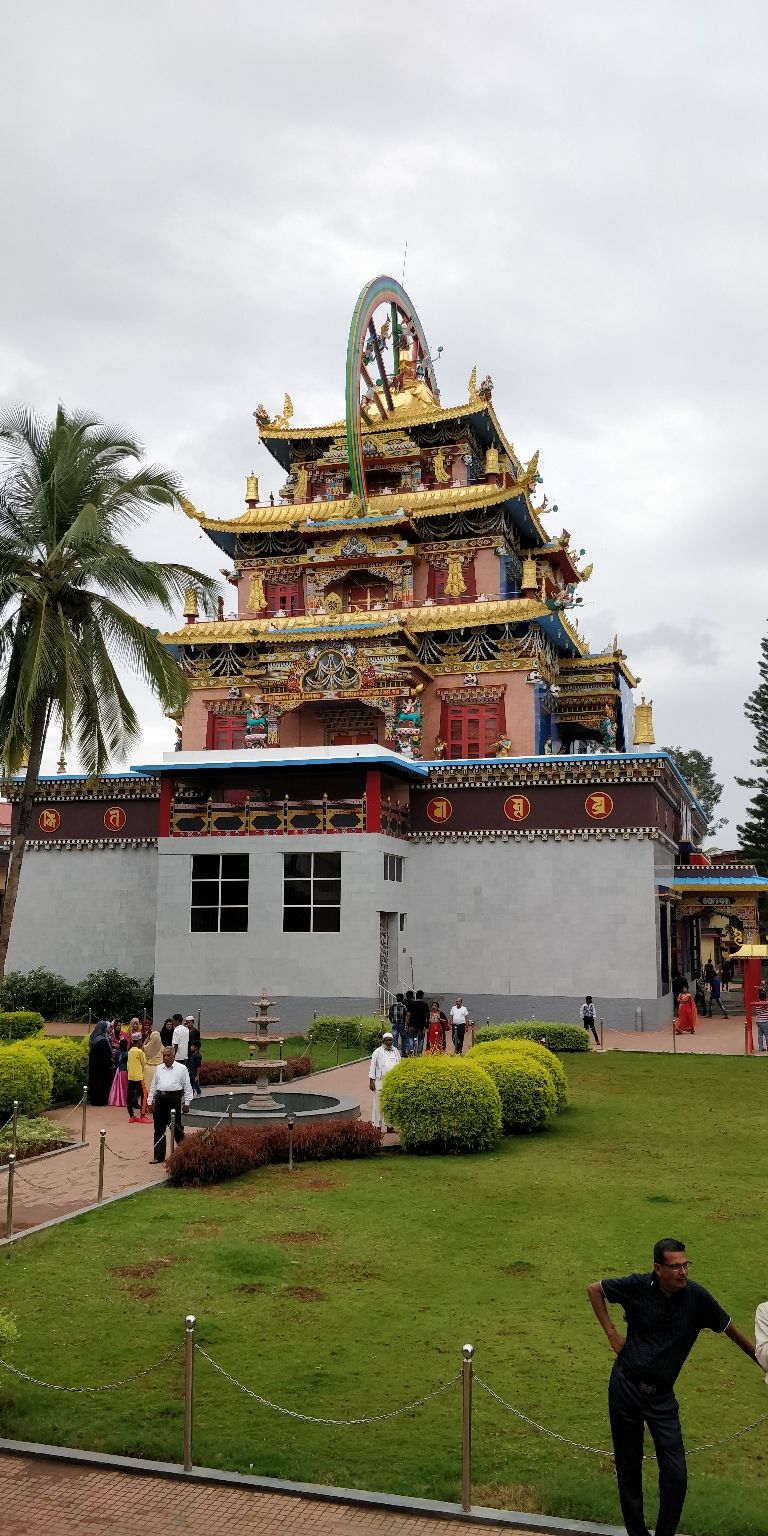 We decided to go on a trek and so we decided to trek Tadiandamol Hills. Hence we took a bus to Napoklu and then rented a jeep to the base camp. The jeep journey was undoubtedly one of the best experiences in the whole trip. We started the 5 k.m trek and were warned by the forest officers about the leeches in the woods. We put an entry in the log book and started moving uphill. Honestly the experience was scarier than we though and it got worse when we saw fresh elephant dung on our way. And when we started moving higher, the forest got denser and dark. Adding to this, it was raining that day. The hill was a bit steep and we were tired by the time we reached the top.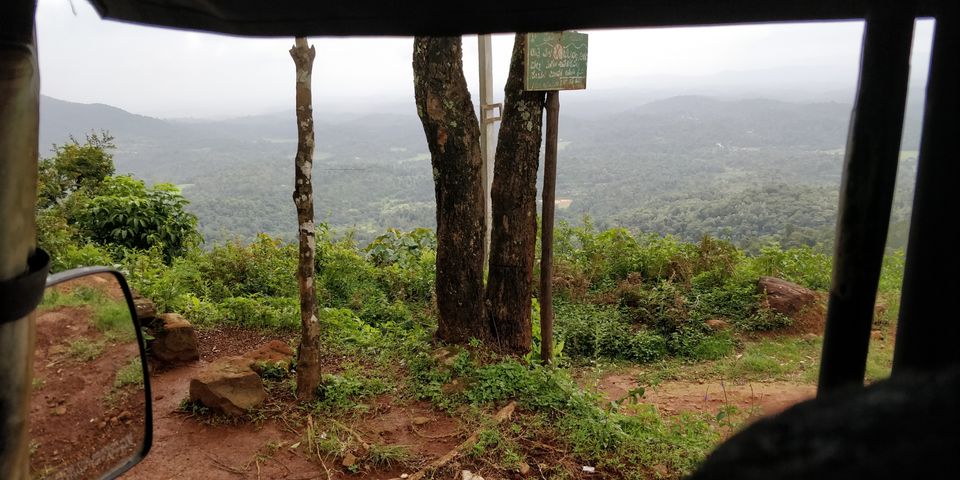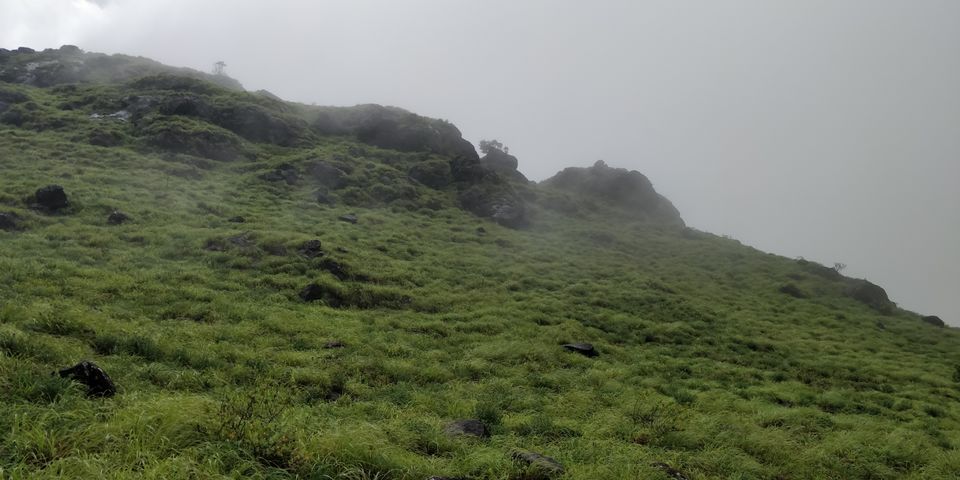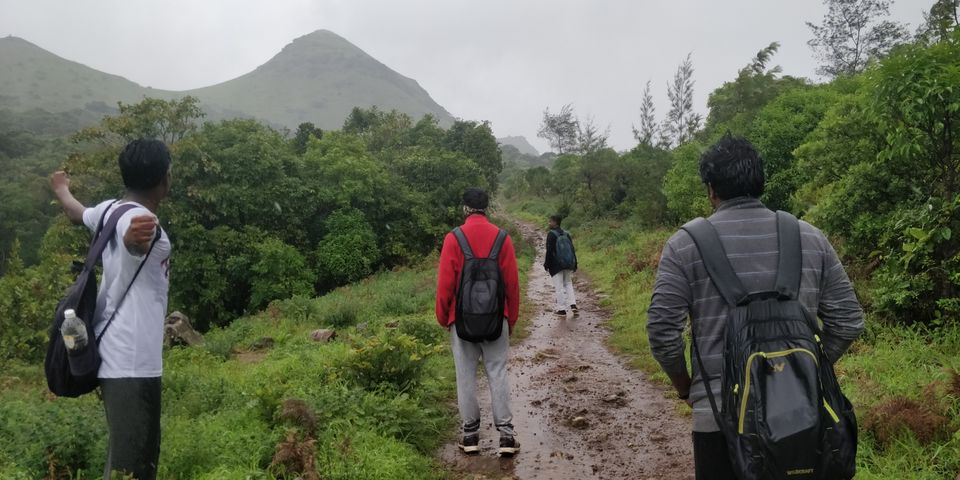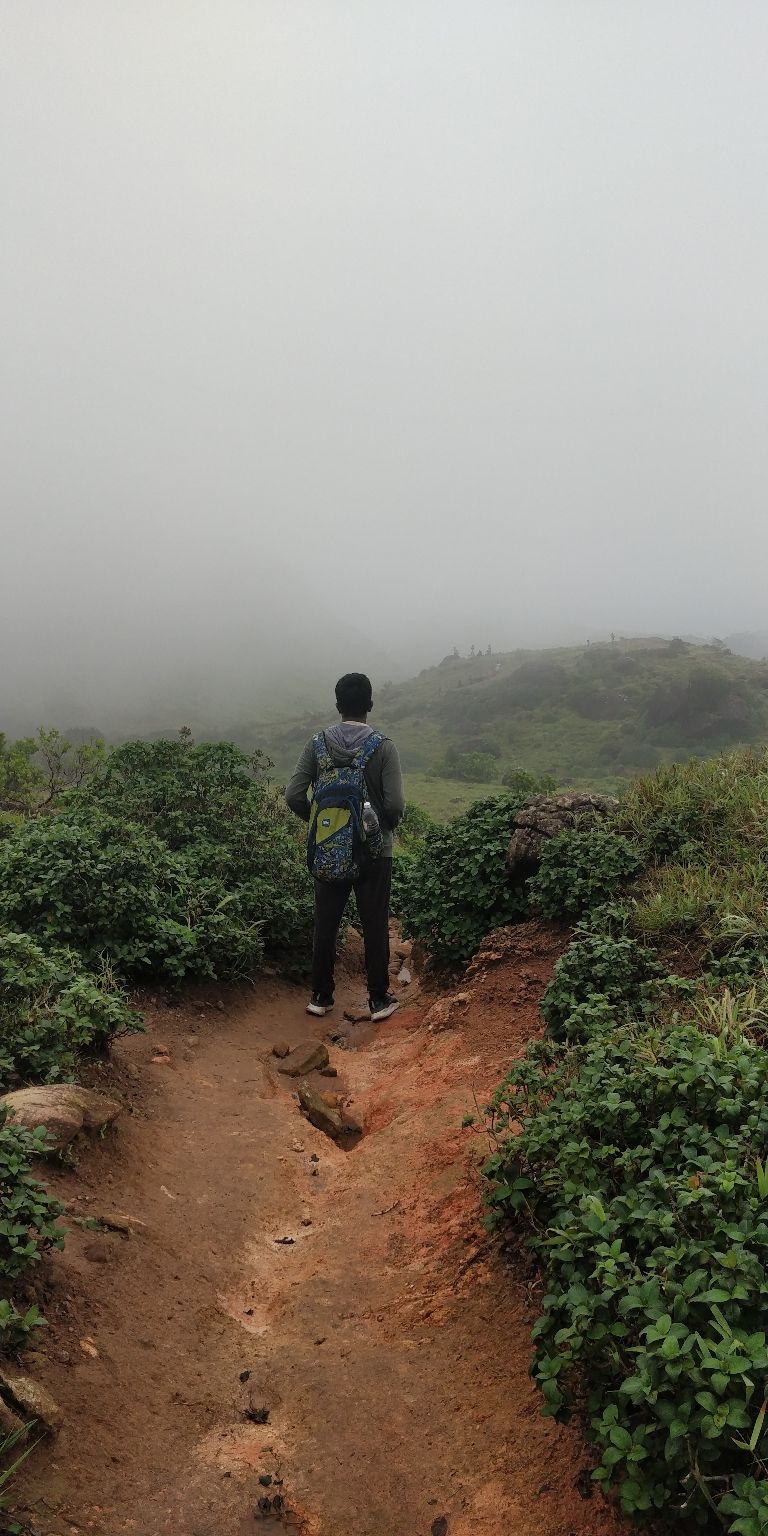 The view atop the hill was very blurred because of the clouds. The wind was very chilly. We had a narrow path moving even higher but we were tired and decided to return back. As the path is steep, we had to be very careful and hence took a bit more time. We came down had some water and left the base camp.
Things to Note before the Trek to Tadiandamol:
1. The path is full of leeches, so it's better to wear proper covered clothing and wear proper shoes.
2. The path is completely inside the sanctuary, hence don't expect any refreshment shops or first aid centres. Carry enough water, first aid kit, torches.
3. The weather is mostly cold, so carry sweatshirts or jackets.
4. Cars and personal vehicles can't reach the base camp, hence it's better to hire a jeep or an auto.
Overall, it was a very thrilling experience. A must visit if you're going with friends.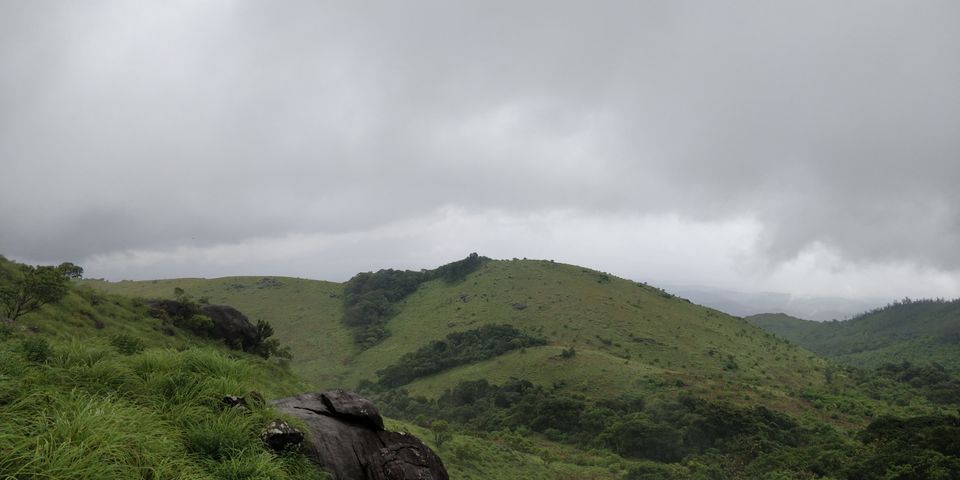 We visited a small palace called Nalknad Palace on our way back based on the suggestion by the jeep driver. The palace was well maintained and was very dark. There is a school inside the compound and we were guided by a school teacher who explained the history. It was a Dravidian style palace which was the refuge of the last Haleri Kings. It is believed that the palace has a tunnel which connects the palace directly to Madikeri which the kings used in case of a war. The experience was quite good here.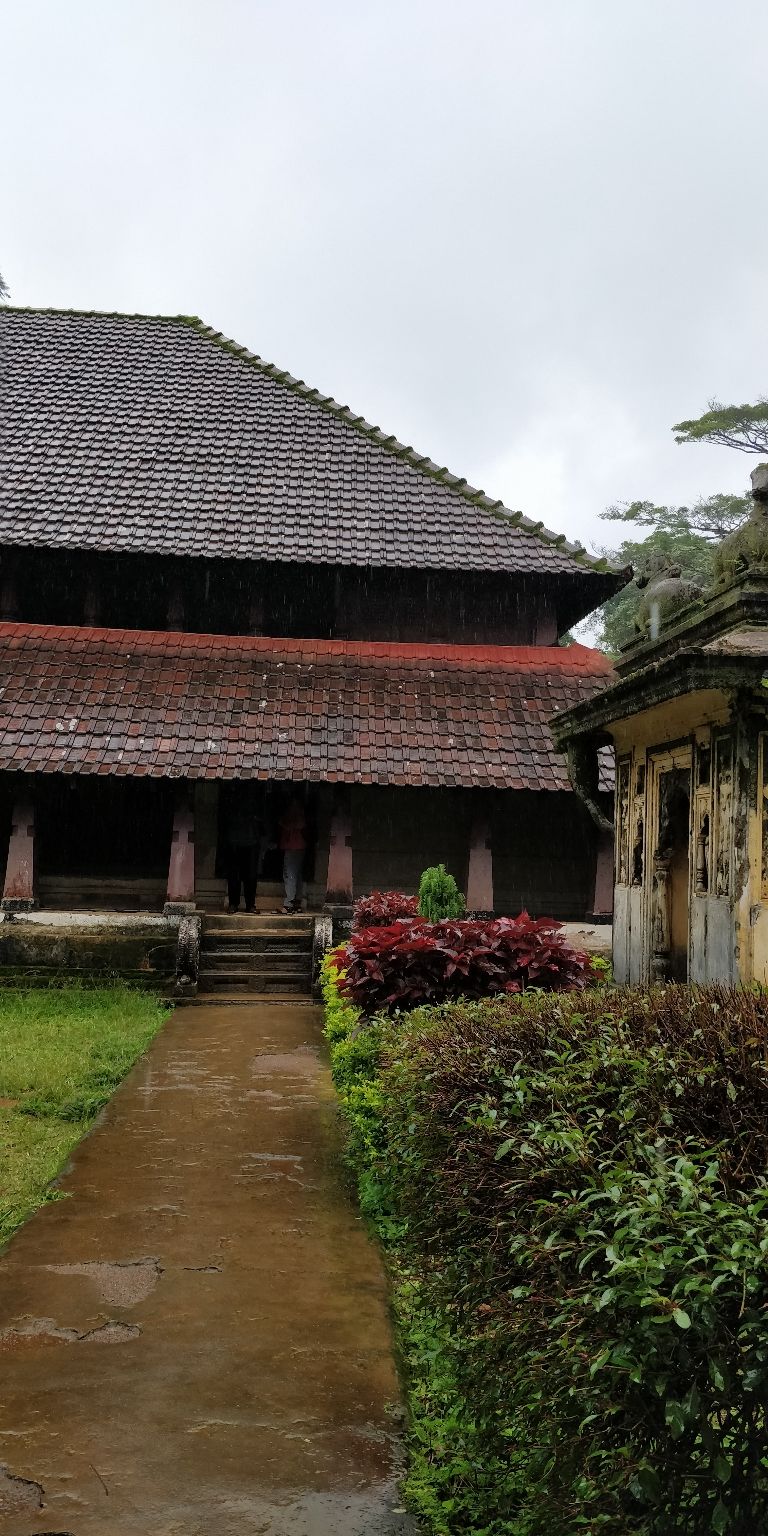 We headed back to our room and enjoyed grilled corn on our way.
On Day 4, the last day of our stay at Madikeri, we visited the Raja's seat which is a park with few of the most beautiful views of the Coorg. We took a few photos and left early. Then we hired an auto and visited the Abbey Falls. The falls was a famous tourist spot. We weren't allowed to take a dip in the water but the falls is a must visit when you're in Madikeri.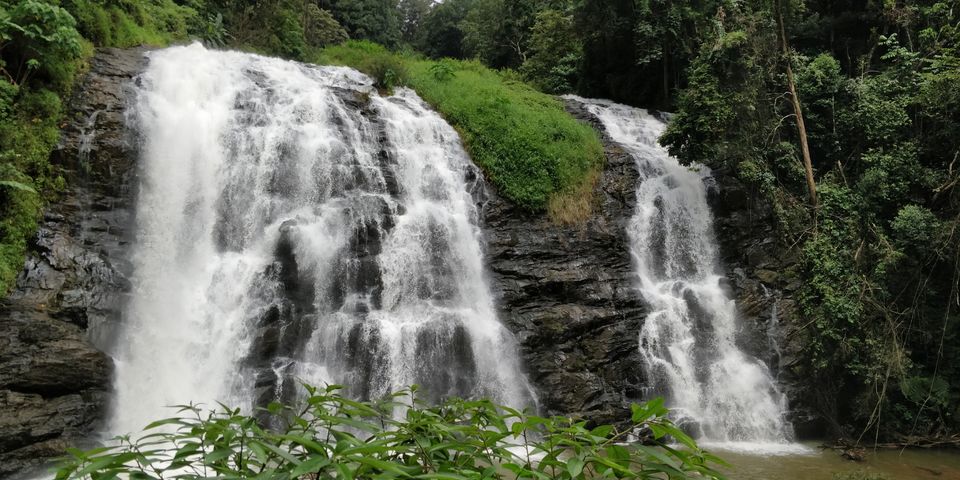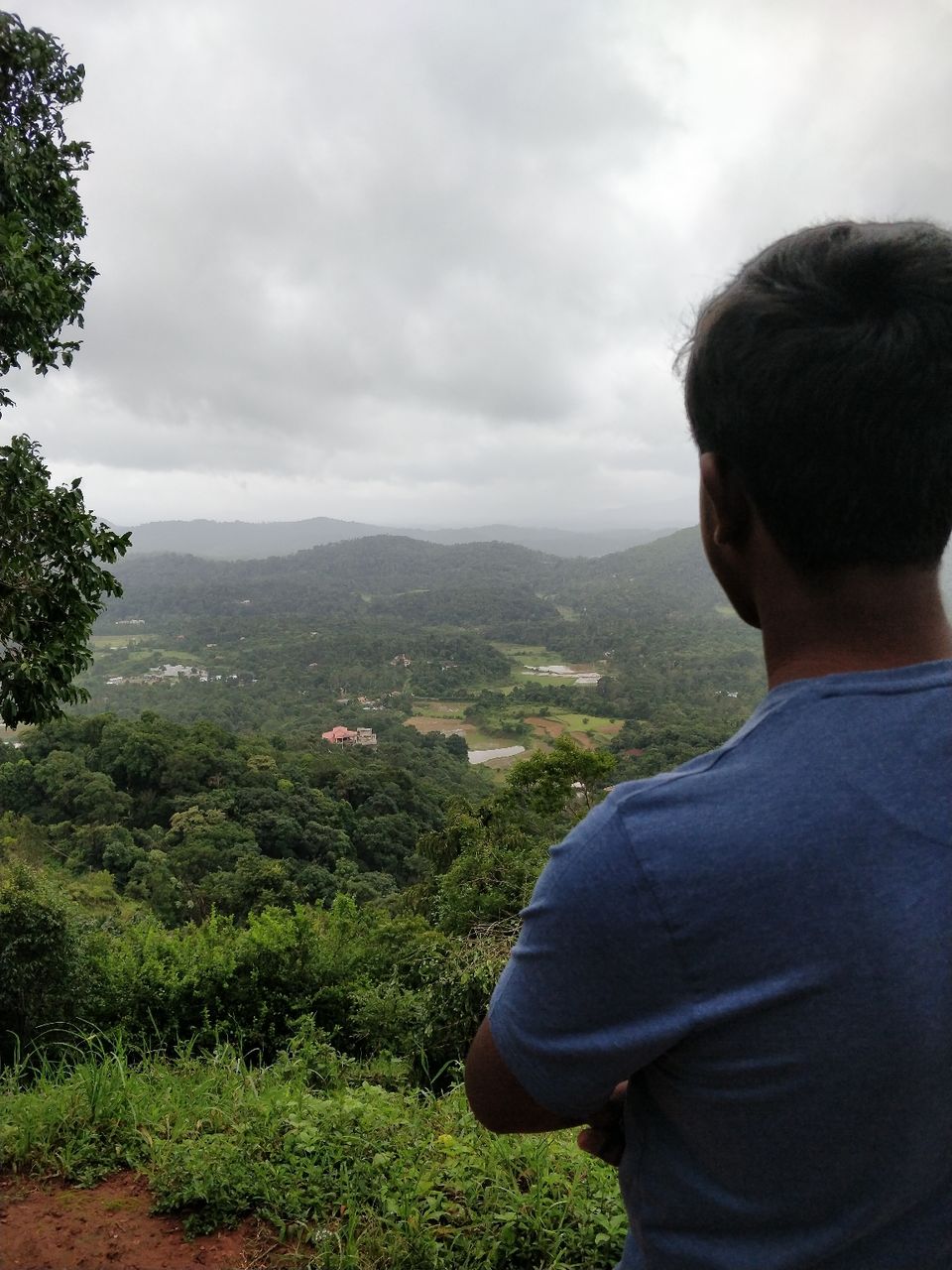 We had a complete satisfaction when we left Madikeri. Though we missed few places, It was a trip to be remembered.
Useful Suggestions
1. The auto-rickshaws are quite cheap (compared to Chennai or Bangalore), so they can be used for commuting.
2. Food is also quite cheap, so you can save a good amount of money here.
3. Plan a trip for a minimum of 3 days, so you can visit all the good places around.
4. Book a homestay or room prior as it's hard to find rooms in a hill station