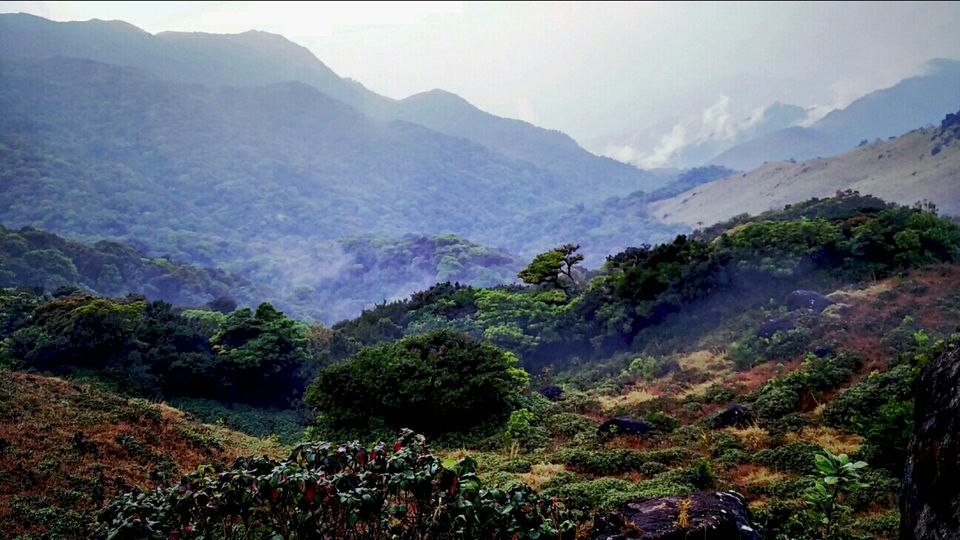 Chennai to Bangalore :
Me with 4 other friends of mine started our journey towards Bangalore at 9:16 PM. We took a Non-AC yet somewhat comfortable bus. For travelers from Chennai , I would suggest train direct from Chennai to Mysuru . Sleeper will cost you less than Rs.400. Cheap and more comfortable than a bus ride (After all you need you energy to be saved for what coming up next)
Bangalore to Mysuru :
We reached Bangalore's Majestic bus stand around 4:30 Am. Had good Chakhna (..lol) and a cup of hot Chai (We didn't expect Bangalore to be 18°C ... Got too used to Chennai's climate maybe).
Then we walked towards Bangalore SBC railway station where we had to wait till 7:30 AM for the train to Mysuru.
Lucky our super excited souls , the train was on time.
We head towards Mysuru and reached there around 11:30 AM (Sadly, the train was 1 hr late)
Mysuru to Madikeri :
The first thing we did after coming out of Mysuru Junction is Finding FOOD !
We ended up in Comesum (Hope I got the spelling right :p) . Food was decent.
Then we asked a staff from Comesum about where to find the bus to Madikeri which woke up the concerned tourist guide in him. He started 'Main batata hu apko aur autowala se poochna nahi , woh lootega' and he ended up giving us slightly wrong detail which delayed our trip towards Madikeri by 30 mins.
But tadaaaaa .... you don't have to face the same. The bus stand from which buses to Madikeri leaves is very close to the station. Ask any autowala there and he will drop you to the bus stand you really need to go.
Keep in mind to Bargain . The Autowala will try to charge you around Rs.150 but don't settle for anything more than Rs.60 .
We didn't had to wait much after we got to the correct bus stand. We took a local bus to Madikeri which costed us less than Rs.120 each.
(Don't forget to take the window side seat )
The way towards Madikeri was mostly non hilly but scenic.
The hilly roads starts after Kushalnagar and trust me , it is beautifullllllllll .
(Heaven for the coffee lovers like me ... lol ... )
It was the first time I saw coffee plantation and almost felt like stopping the bus and hop into the plantation areas. The plantation followed till our destination.
It took us around 4 hours to reach Madikeri from Mysuru and the ride was not at all tiring. Even if it was , I bet the view would have refreshed every cell of our body.
We got our stay booked 30 days prior in a homestay 2 kms aways from Madikeri bus stand. If you are travelling in a group of friends , go for homestays . Most of them have a very scenic location and it is cheap yet comfortable.
The one I stayed was named Pheasant Inn.
Had 3 rooms and total 3 double beds and one single bed and one bathroom.
After checking in to the homestay, our homestay owner offered to take us to the very beautiful sunset point named Raja's Seat.
Unfortunately we were late to start and couldn't catch the view but then he suggested us a place just behind Raja's seat where we can grab some drinks and get some food and enjoy the valley view.
Later , we walked towards the town. Had pani puri and shopped chocolates :p
Ask your Homestay owner for arranging bonfire and Pork is really good there. Ask for that too. They will arrange the Coorg style pork dish for you. Carry Speakers with you. Play music , eat and dance and have fun.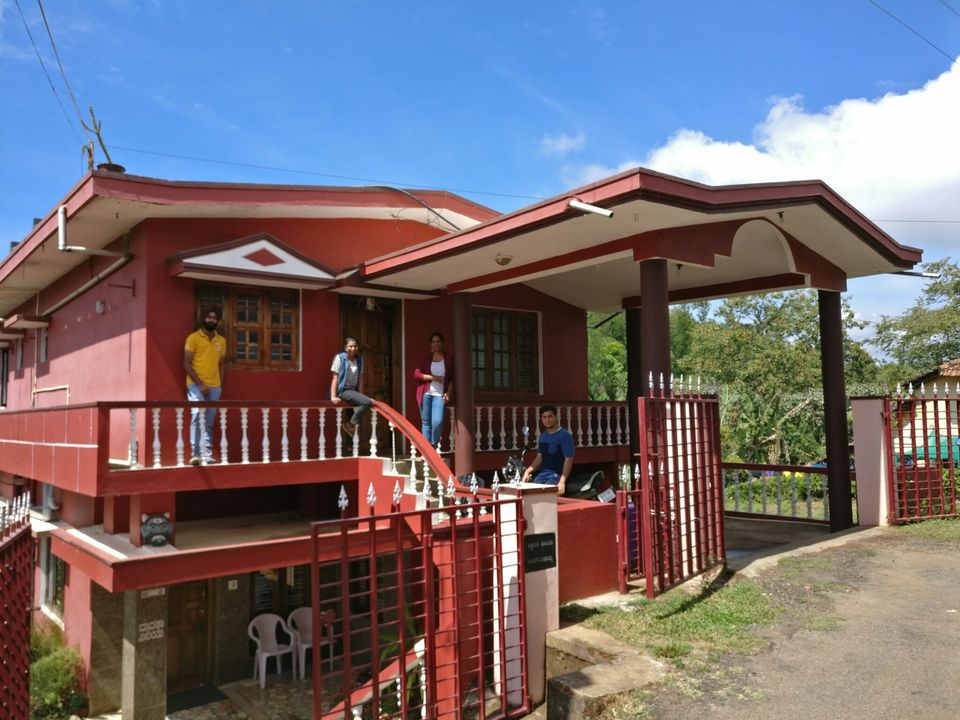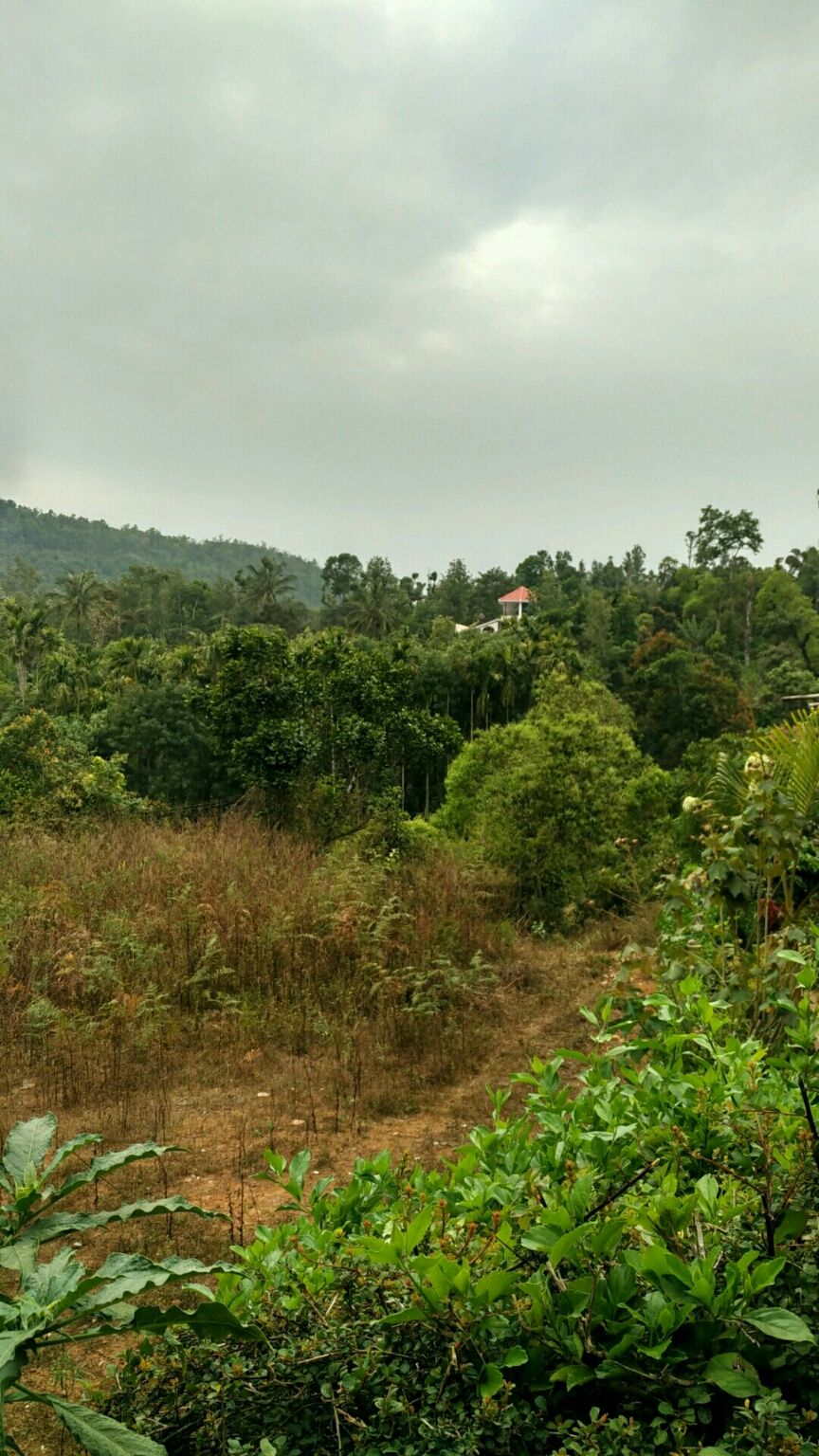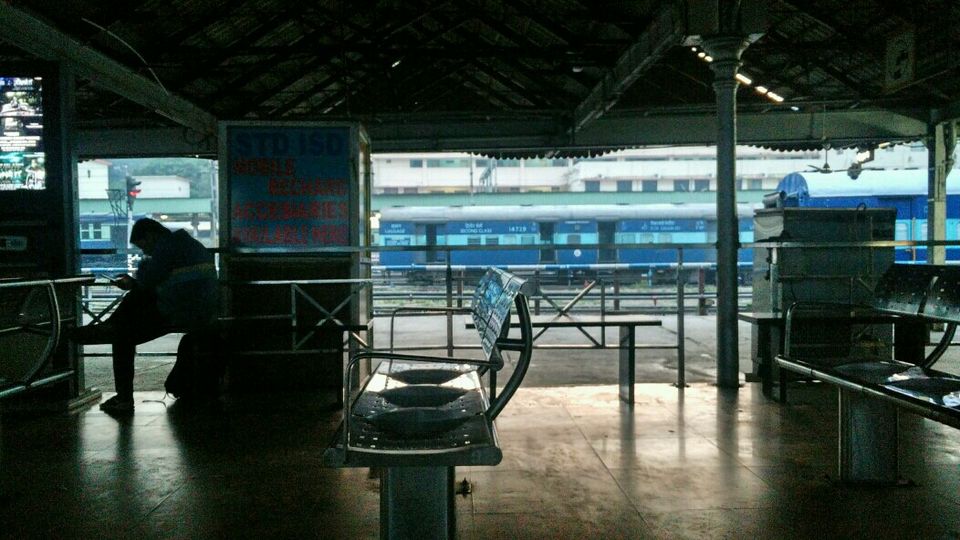 Madikeri to Mandalpatti :
Don't miss the sunrise at Mandalpatti.
It is amazingly good. The view , the way , the ride. Everything is awesome.
Mandalpatti is around 17 kms from Madikeri. And the road to Mandalpatti is way too rocky. Hire a jeep instead. They will charge you around Rs.1300. Pick you from the home stay and drop you back there.
After reaching the point, you have to hike further for 400 meters. Before that you have to get entry tickets which will cost Rs.25 each and then you have super super awesome view.
I couldn't click picture of the way to Mandalpatti since it was dark when we started and the road was too bumpy to get a proper click. You can check the Pictures of the view point below.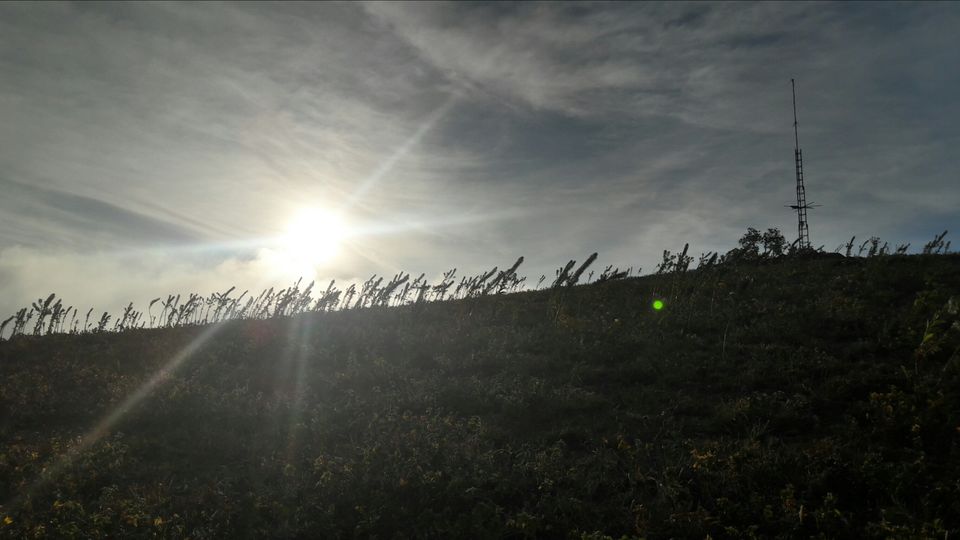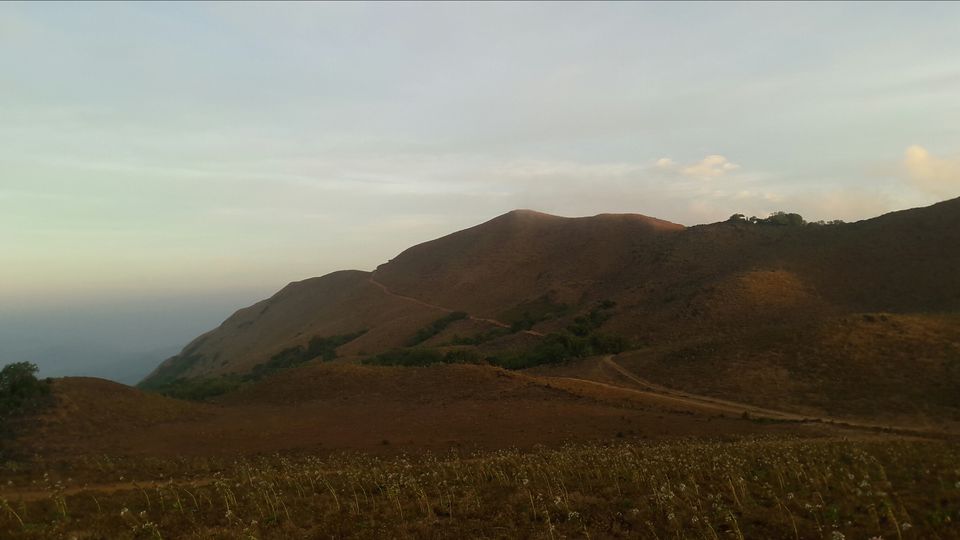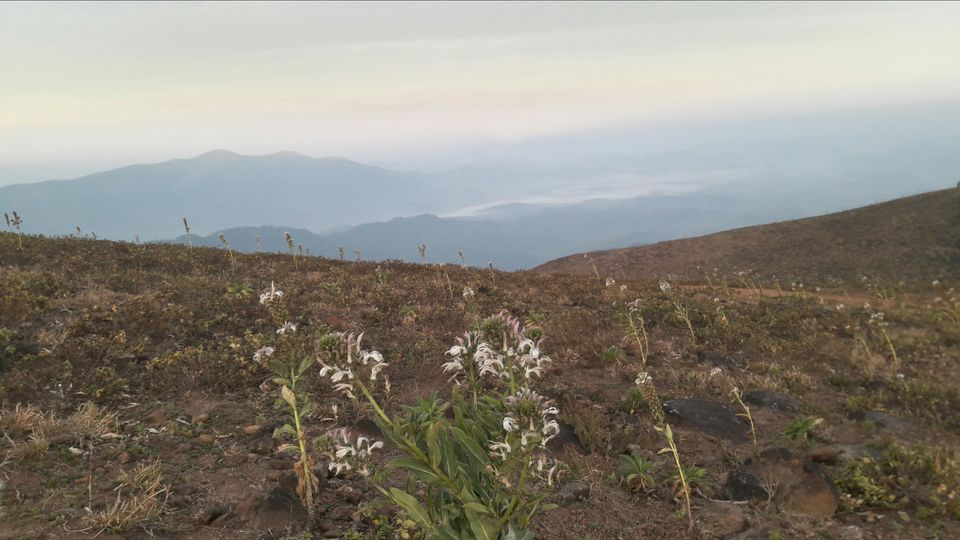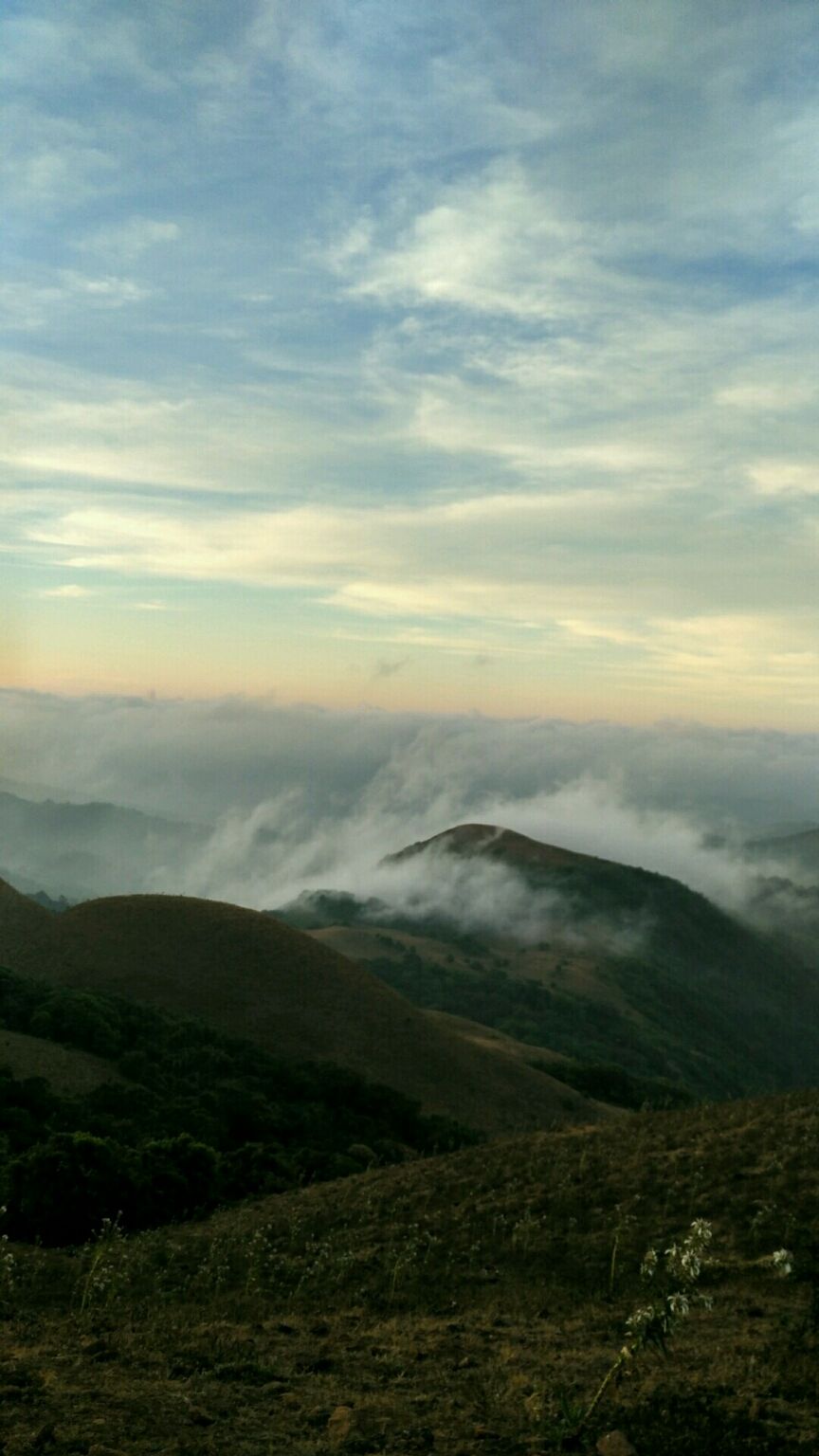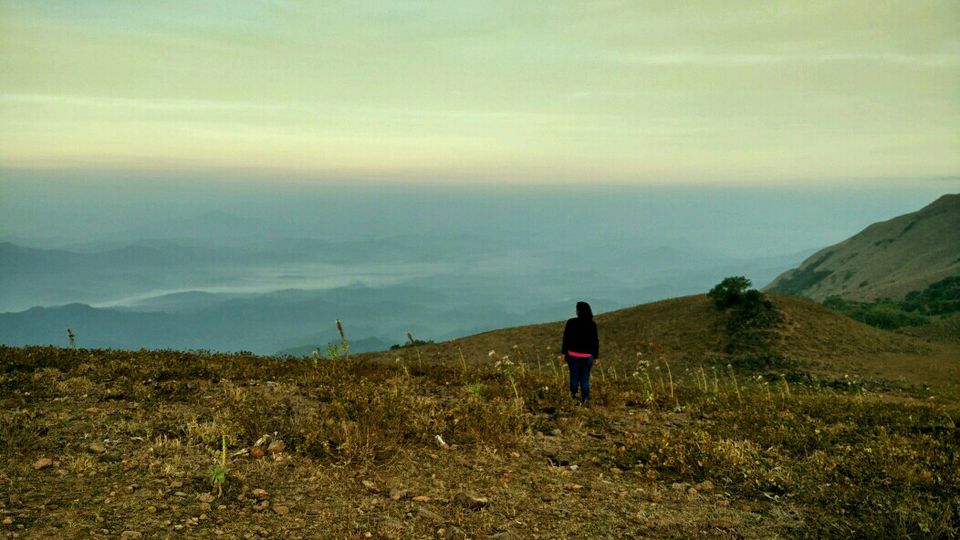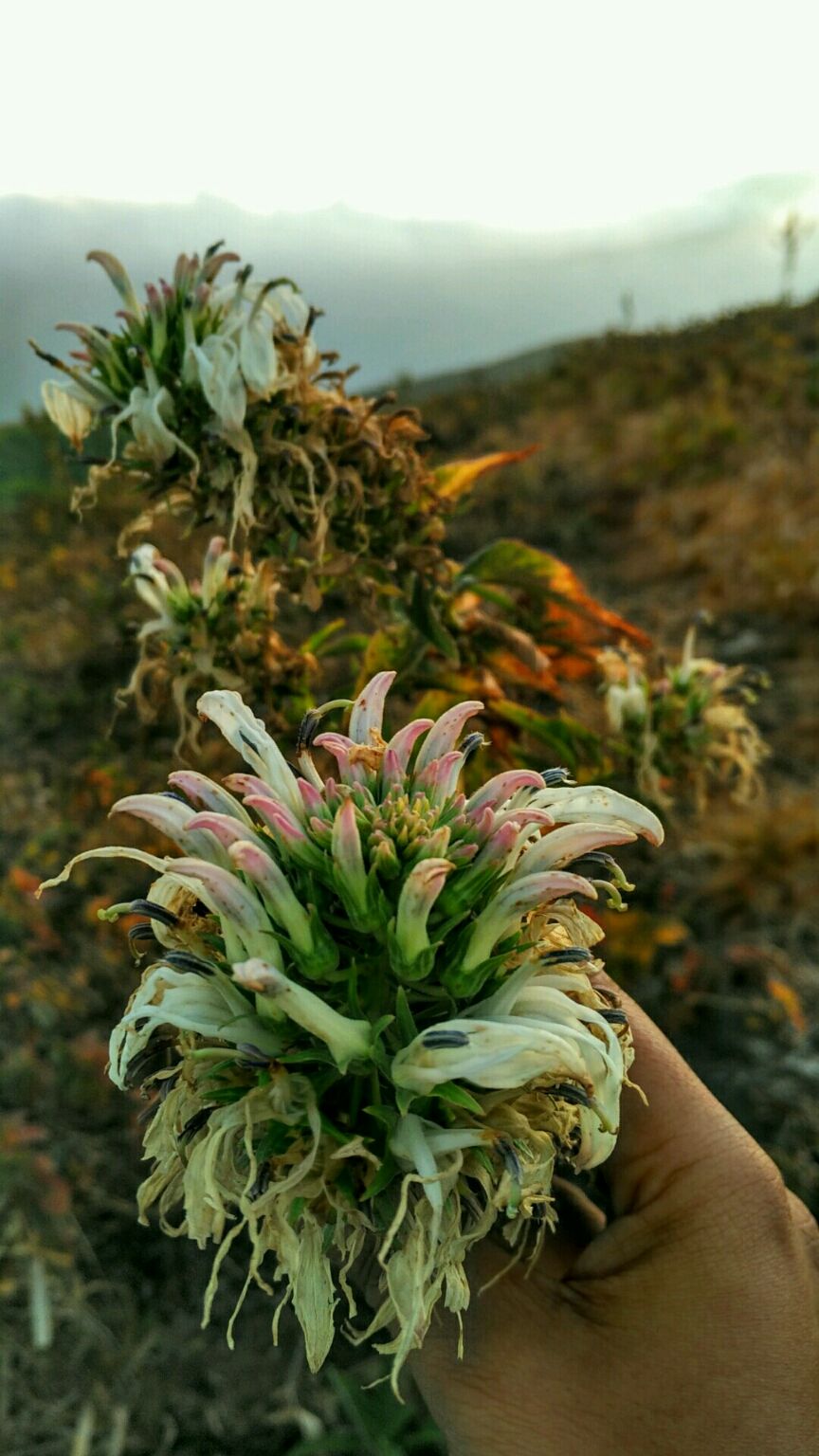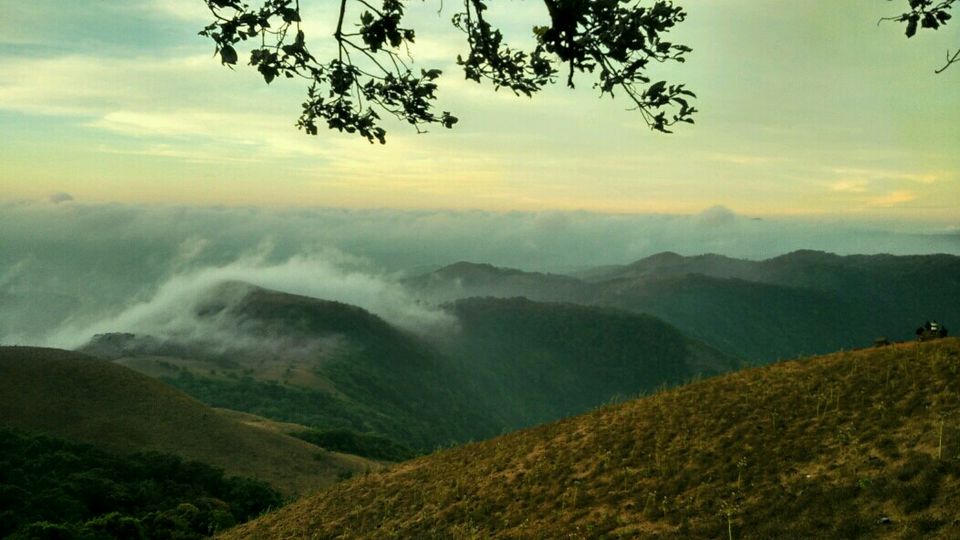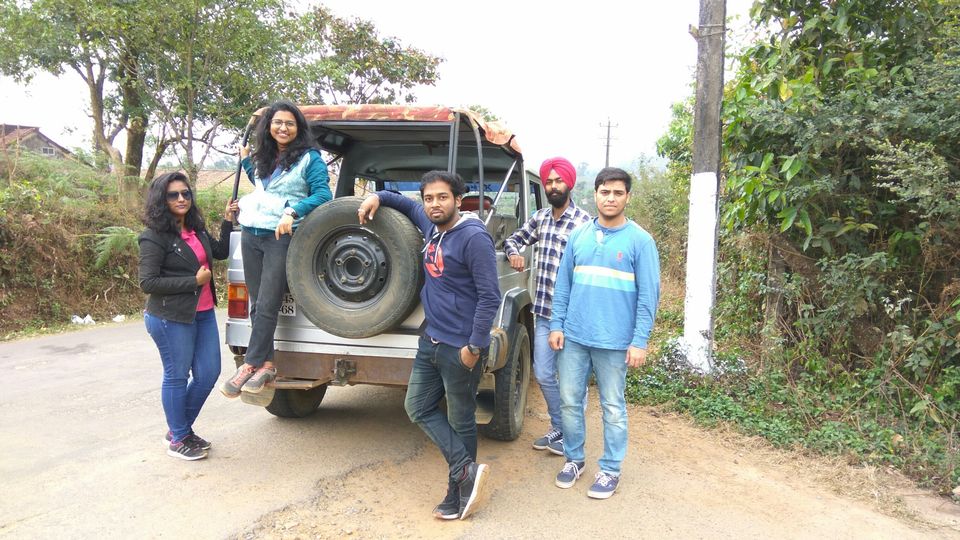 Madikeri to Kakkabe :
The driver dropped us near Madikeri bus stand and we thought of filling up our hungry stomach at this Udupi specialty place (Ghee Roast Masala Dosa was Greaaaatttttt !!! )
After the yummy breakfast we head towards the private bus stand to get a local bus that goes to Kakkabe.
Now you can also opt for Ksrtc bus but only one bus goes via Kakkabe and it starts at 8:30 AM. By the time we reached the bus stand , it was 11:30 AM.
Nothing to worry , local buses are frequent.
They charge Rs.35 per person.
Do not forget to ask the locals for the bus timings and other details related to Climate.
So, Kakkabe is 1.5 hrs ride away from Madikeri.
Kakkabe to Thadiandamol base camp :
Once you reach Kakkabe , you can spot jeeps. Hire one. They will charge you max Rs.1000. That makes Rs.500 each way . Do not settle for more.
Enjoy the awesome ride through many coffee plantation estate.
After we reached Thadiandamol base camp , we had to get entry tickets of Rs.20 per person. Number of bottles we had were counted and we were asked to get the same number of bottles back (Atleast someone is concerned about keeping the Nature untouched and pollution free).
By the time we thought of starting the trek , it started raining.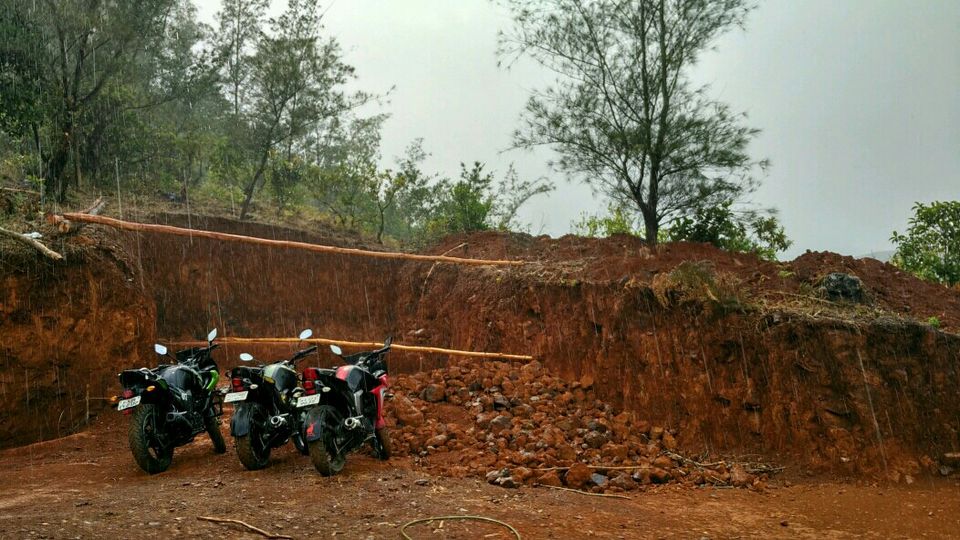 Once the rain stopped , we started walking towards the Thadiandamol peak which was 4.5 kms away.
The trek is easy. For first 1.5 km the route was straight and not at all tiring.
We walked , made jokes , hopped around, clicked pictures through this 1.5 Kms.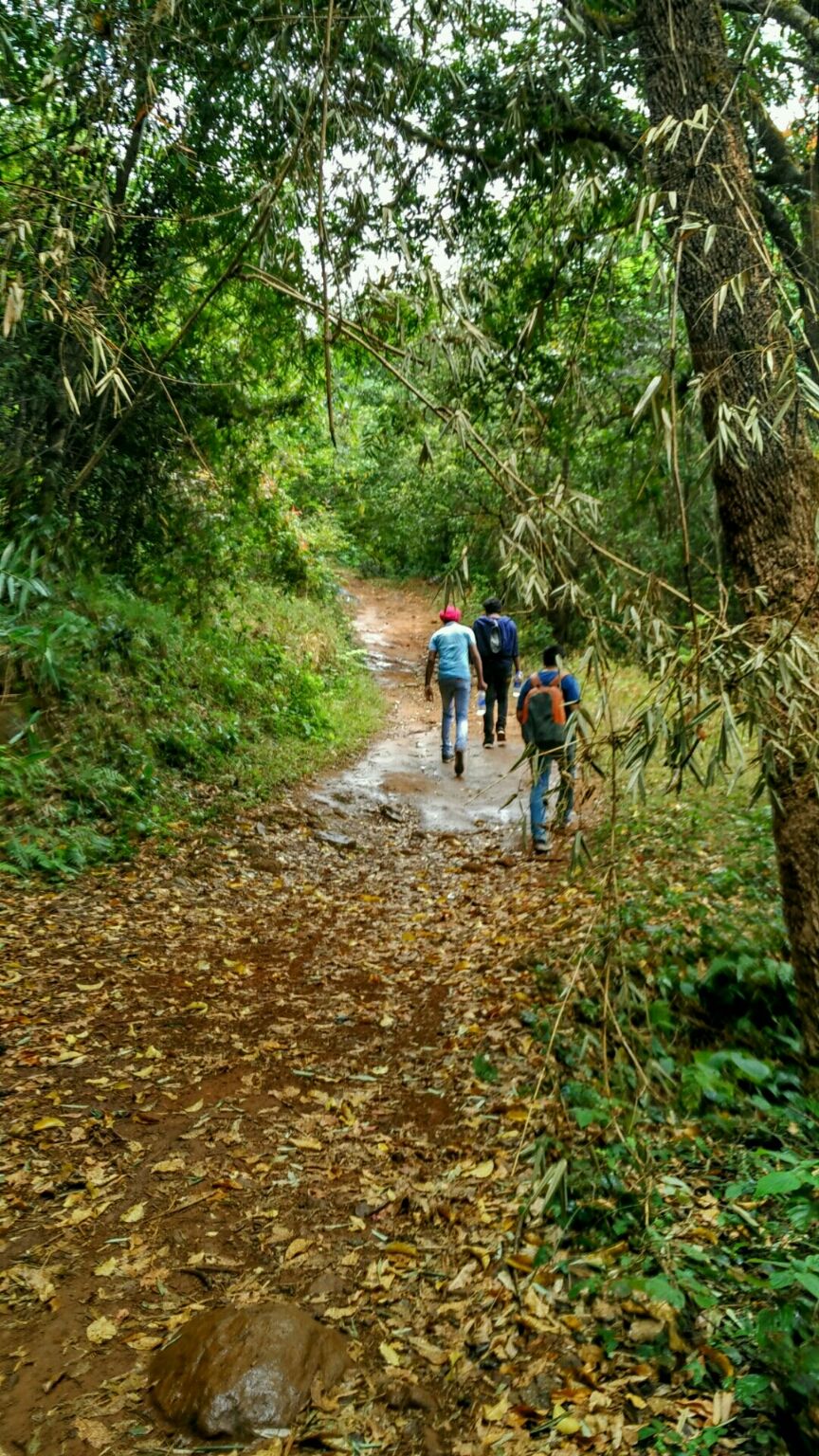 After 1.5 kms , the rocky and steep way started. Also the rain. So we had to be careful. We stuffed our phones inside the backpack and started walking.
(Tip for the beginners : Carry a stick with you and check for loose rocks. Stick will help you a lot in this route and don't hurry through the way. )
Every now and then we stopped on the way to take a deep breathe. One can definitely smell the green leaves in the atmosphere. It is refreshing to another level. I swear. At a point your mind will start counting the variety of scent you get in the atmosphere as you walk ahead.
The rocky route is of maximum 1.5 kms.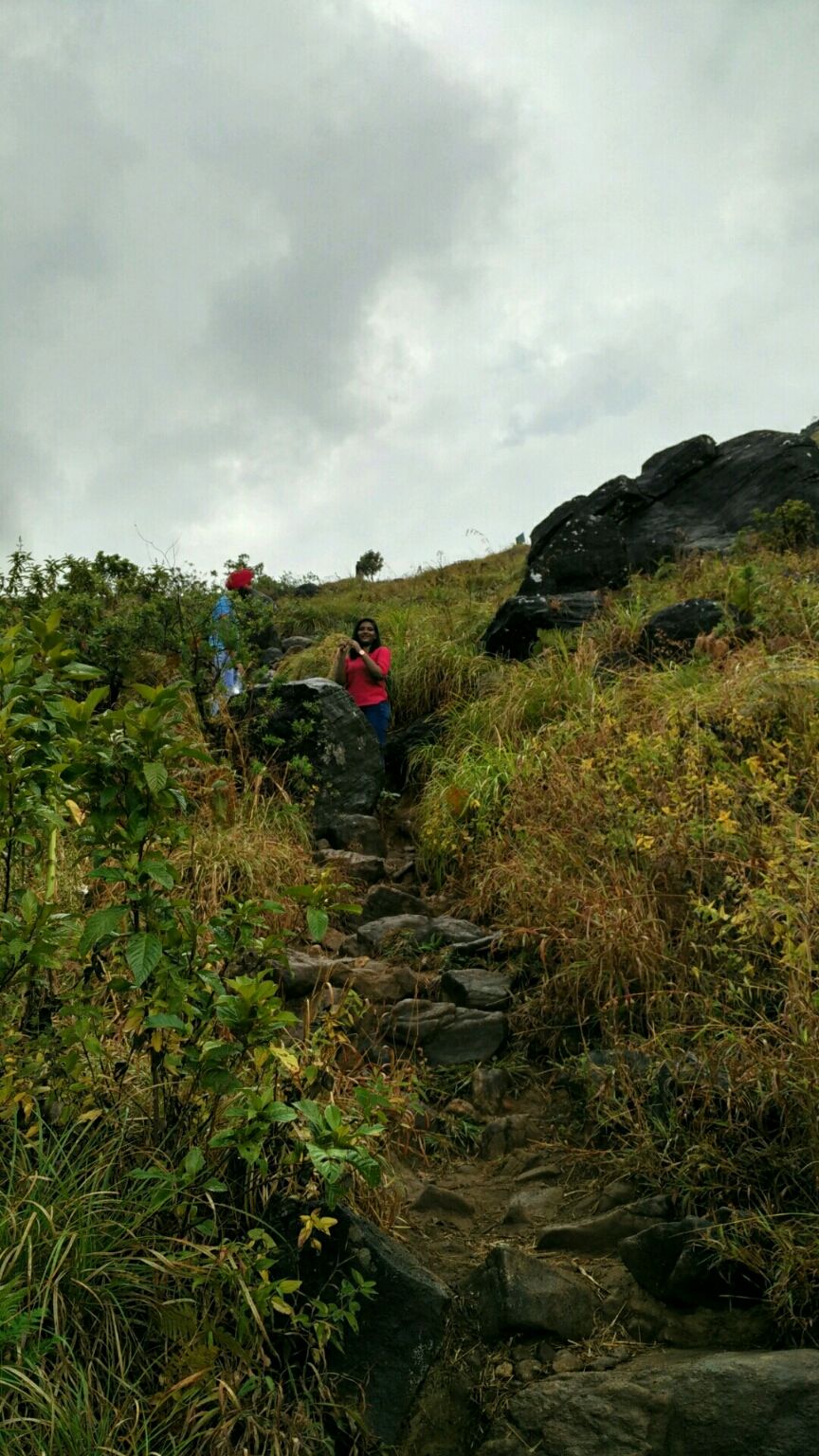 Then comes another route of 500 meters , which is straight and easy. To you can ease-up here.
After the 500 meters , you will find a span of dense forest . We walked through it , very less light could penetrate through the forest but it made me think how amazing the peak was. It had tiny streams , shrubs , areas with wild flowers, area without much vegetation and there was this area with a dense forest. Nature is magical isn't it ?
Don't forget to take a deep breathe inside the forest. Admire the nature's gift. See how it just refreshes you like magic.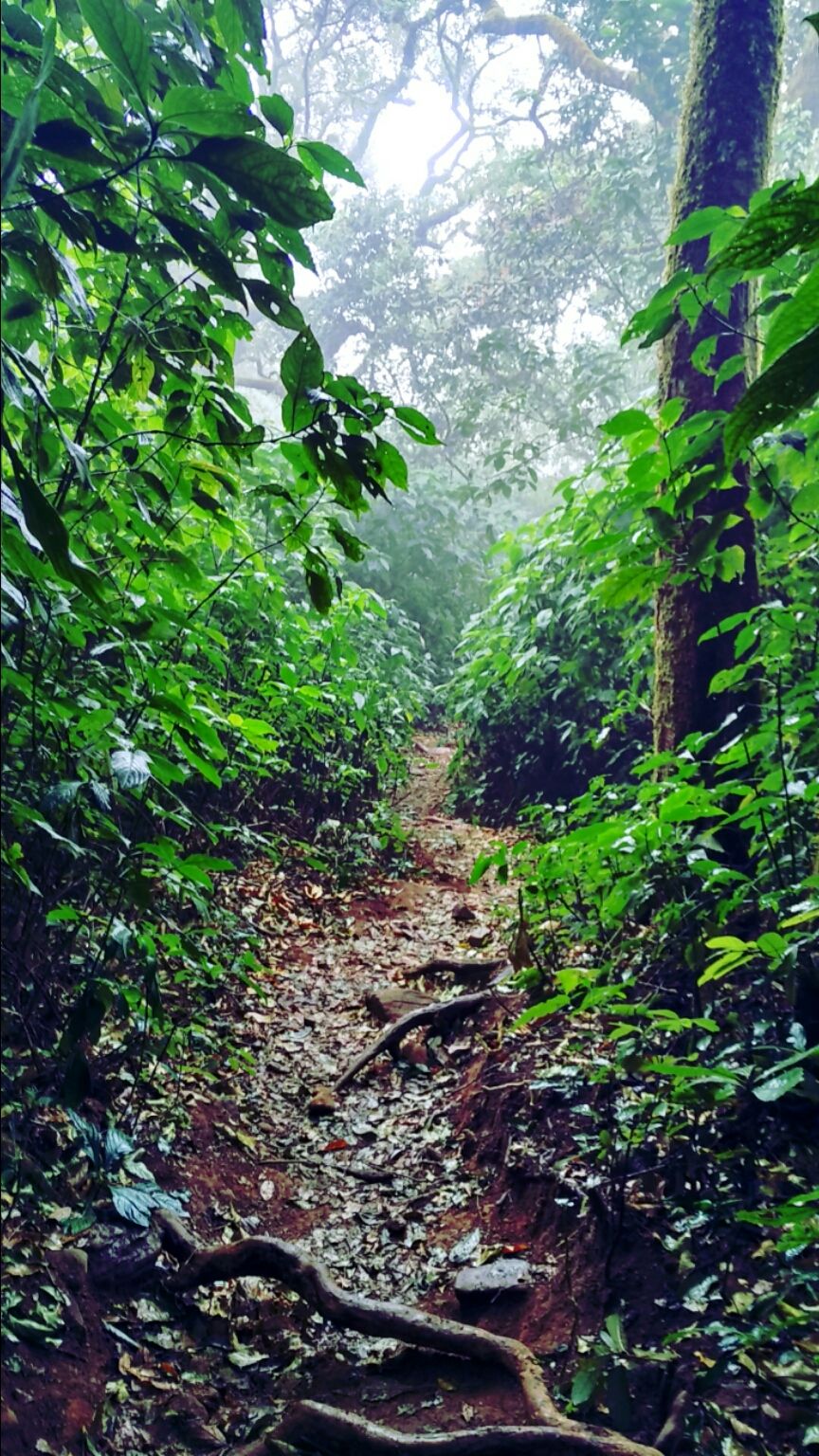 After the forest, you have to walk for another 500 - 800 meters to reach the top. This span is little tricky.
In our case , it was raining and the way got very slippery.
But the view was out of the world.
It started raining and the top got all foggy. Restricting the visibility. So we decided to head back as soon as possible.
After we crossed the forest , we stopped at the view which felt like dream.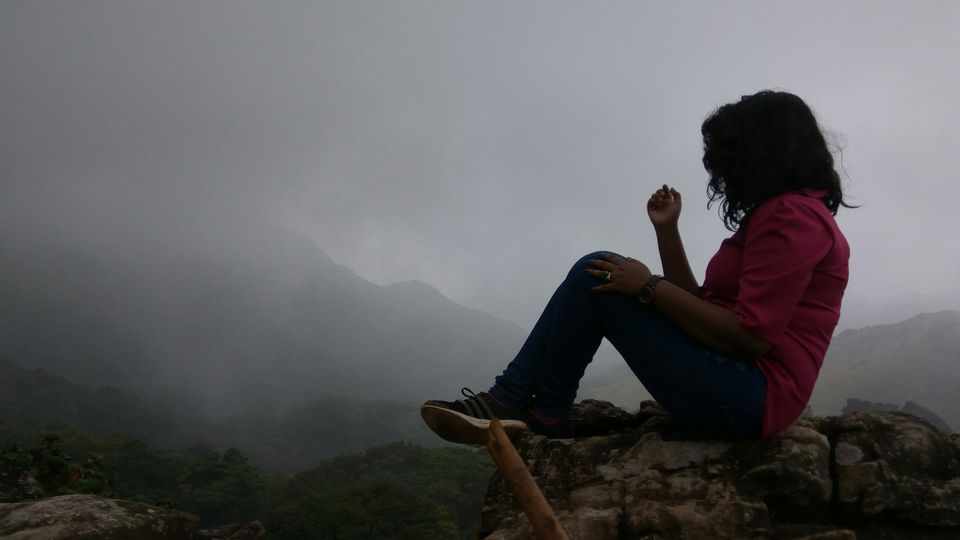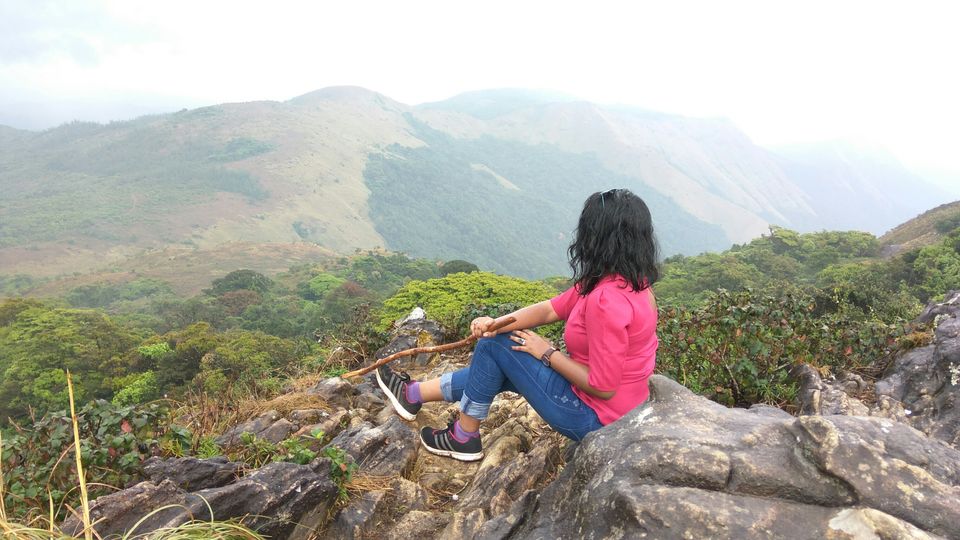 --The atmosphere and environment had some kind of magic in it. You cannot think of worries or anything negative here. It soothes your soul and you will feel it healed something in you.
You will acknowledge the fact that life isn't that harsh. It is rewarding. Just sit here for 30 minutes. Say nothing and look into the infinity and the art in it. Listen to the sound of the wind , sound of the crickets creeking and birds chirping . This is not something we city dwellers get to hear everyday. And I promise you , your soul will reach a state of absolute peace. And make you want to come back to this place again and again and again. --
We headed down. We got a Bluetooth speaker along us. Played music our way down.
Ah ... so good.
Also remember, the last bus leaves from Kakkabe at 5:30 PM so make sure you reach there before that.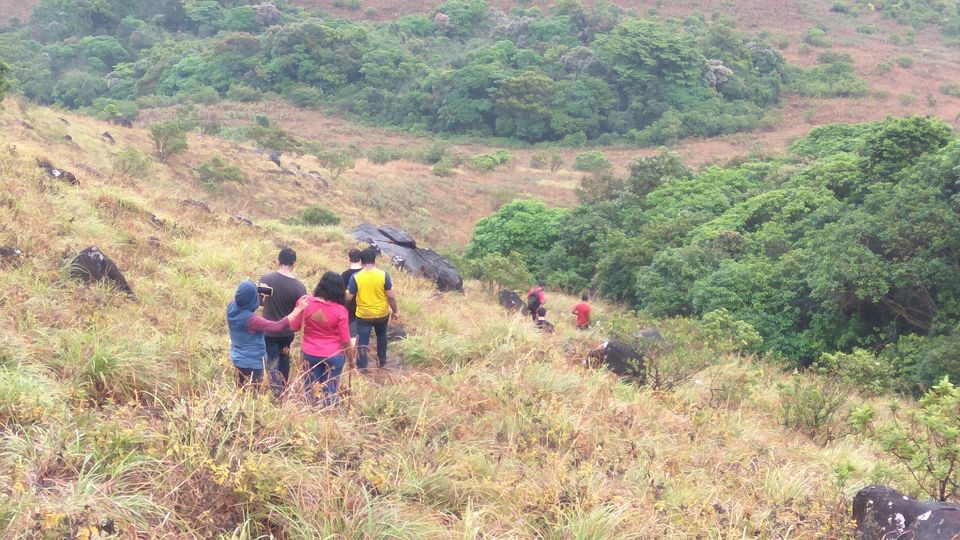 Thadiandamol - Kakkabe - Madikeri :
We took the 5:30 PM bus from Kakkabe and reached Madikeri by 7:15 PM, very very hungry this time that our stomach started making weird sound.
Had dinner from the Madikeri town. Then went back to the home-stay.
We had to cancel the bonfire due to the rain.
Stayed in rooms. Had local wine. Talked. Laughed and then took a good nap.
Madikeri - Mysuru - Chennai
Next morning we headed towards Mysuru.
Mysuru is a beautiful , peaceful city.
We explored the city a little. We got a direct train from Mysuru.
We had dinner and took the train at 8:30 PM.
Here are few pictures from Mysuru.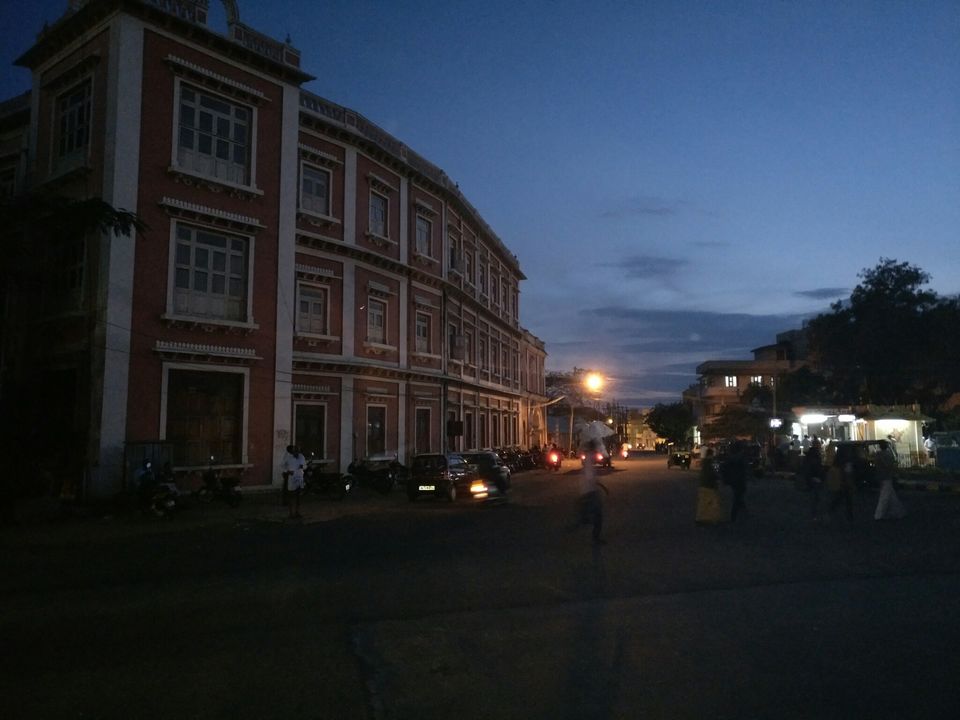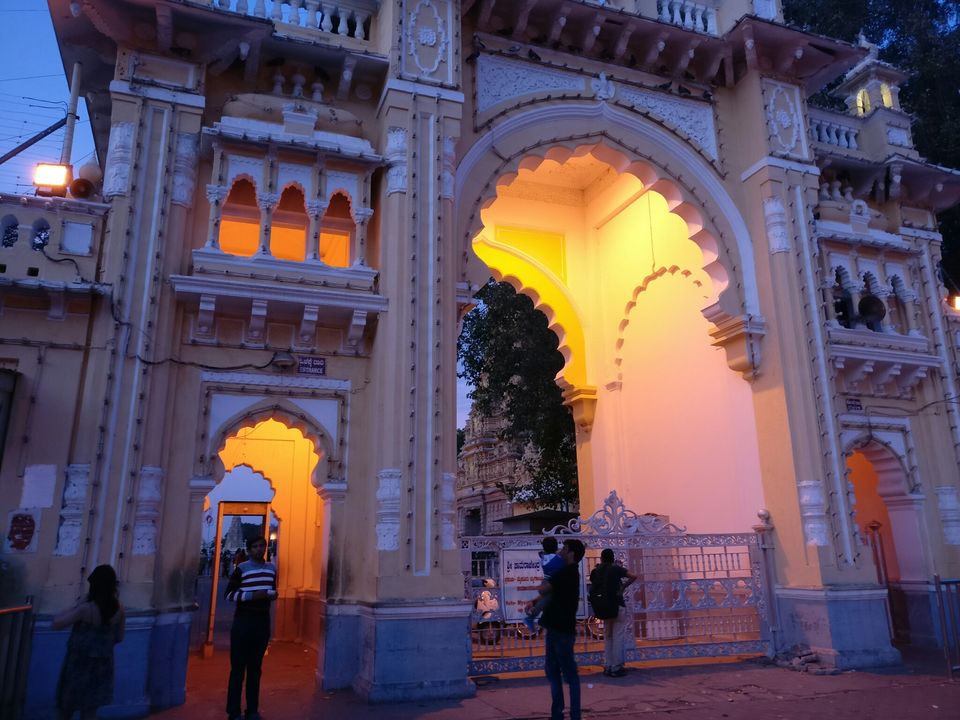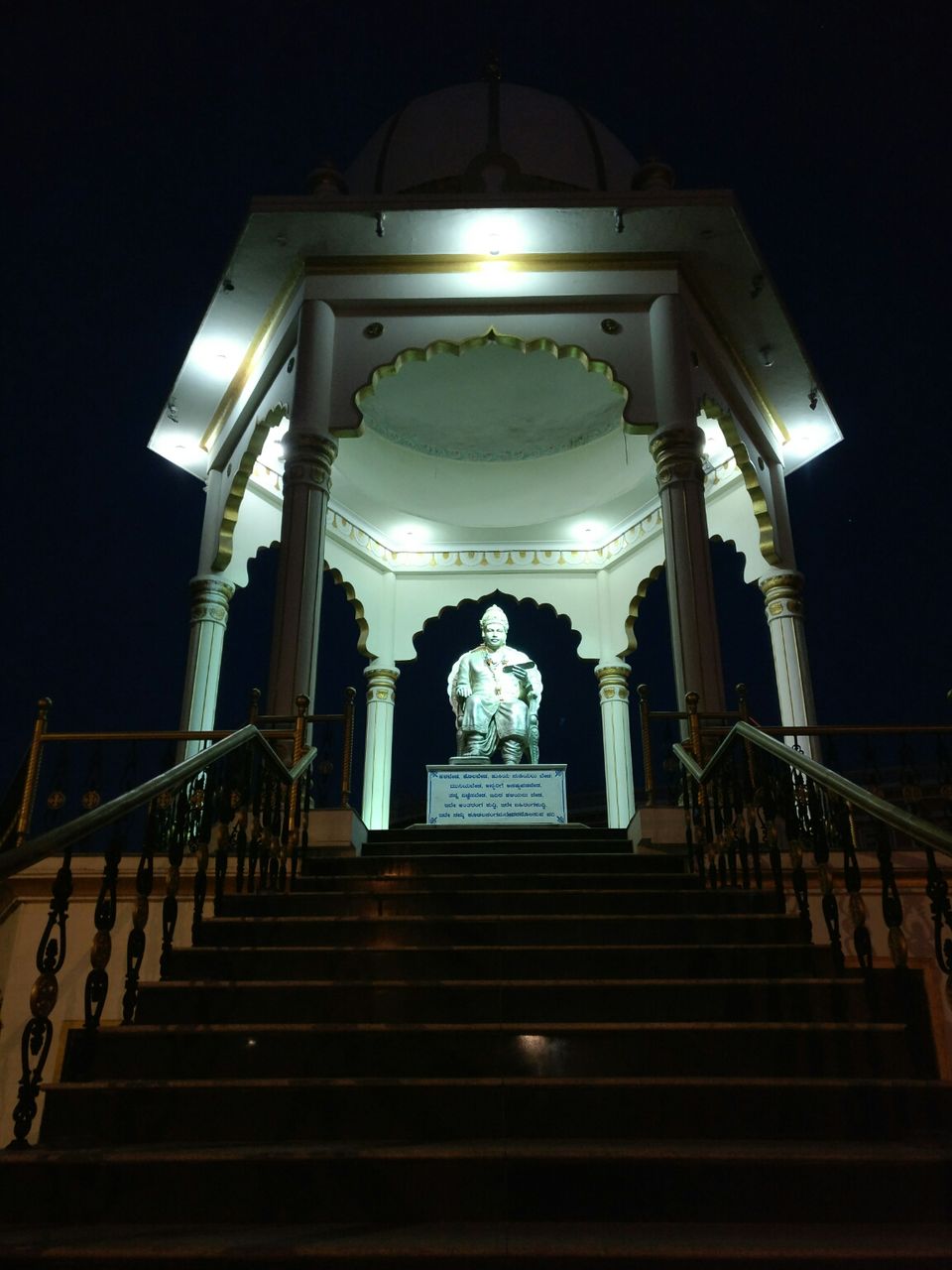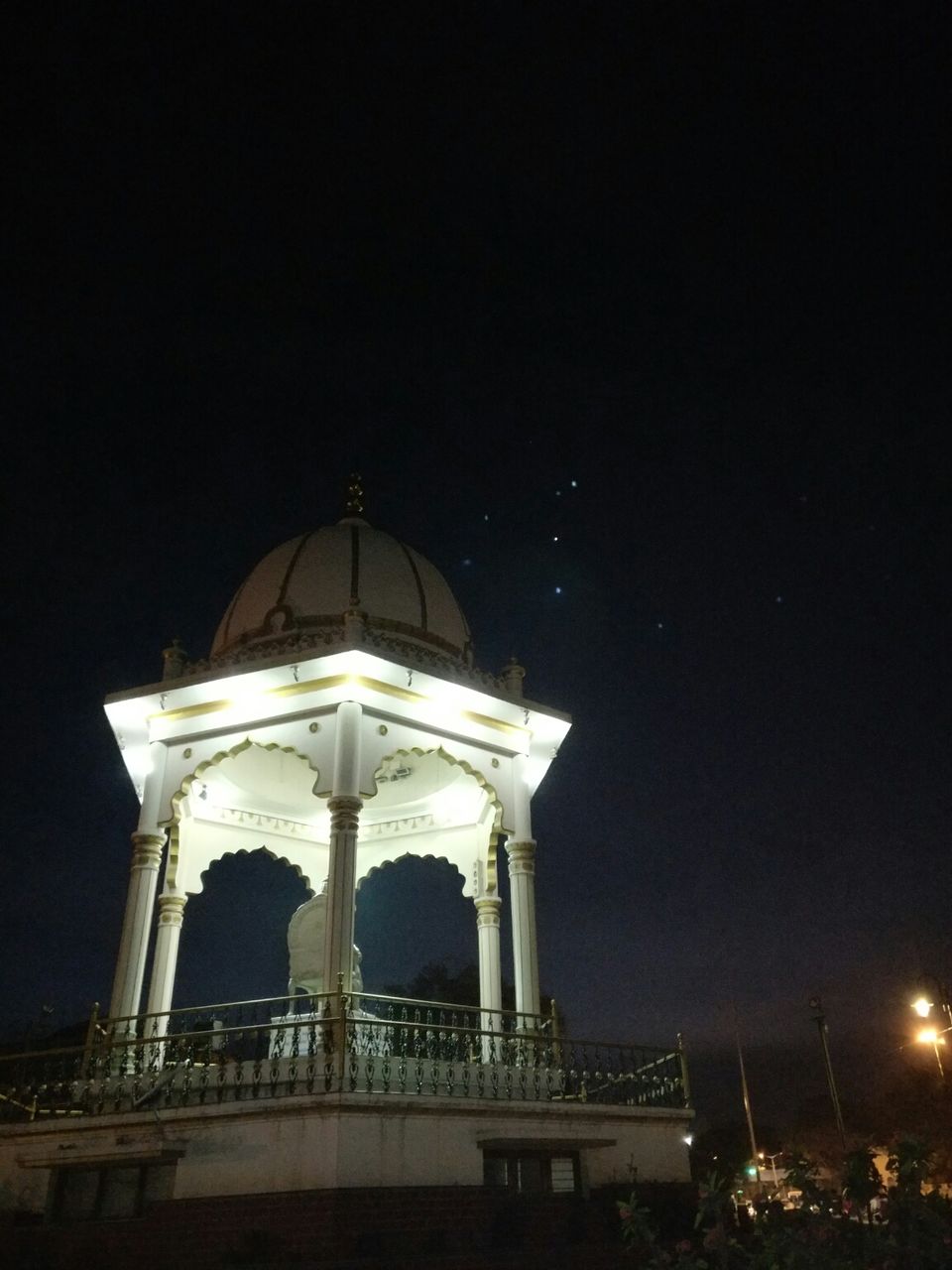 And That's how I escaped my everyday city shor and found peace in Nature's lap. And best part was that I traveled with the people I adore.
Expense : Rs. 4500 per person (Pre-book atleast a month back to get everything in a cheaper rate. Also traveling in a group of 6 to 7 will cost lesser than this)
Best time to visit : September to February
This is my first post here . Hope you guys like it . Let me know if anything has to be corrected or any detail I missed out.
Cheers !!!