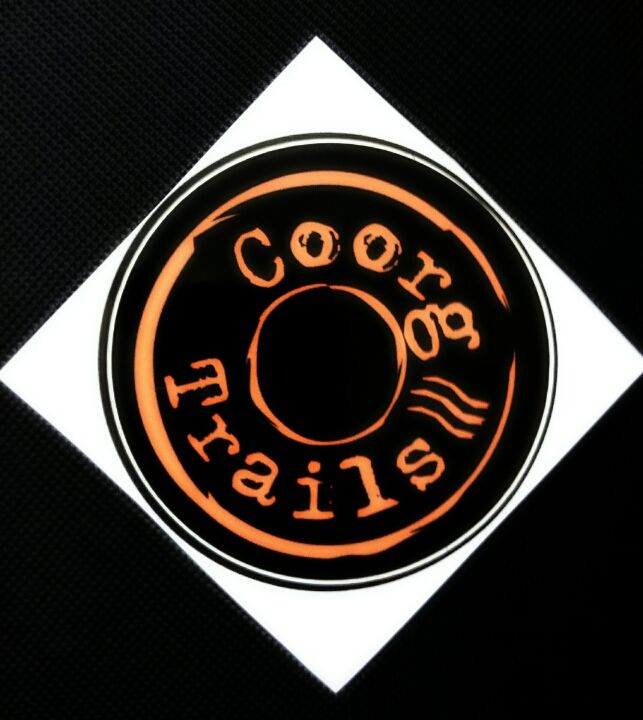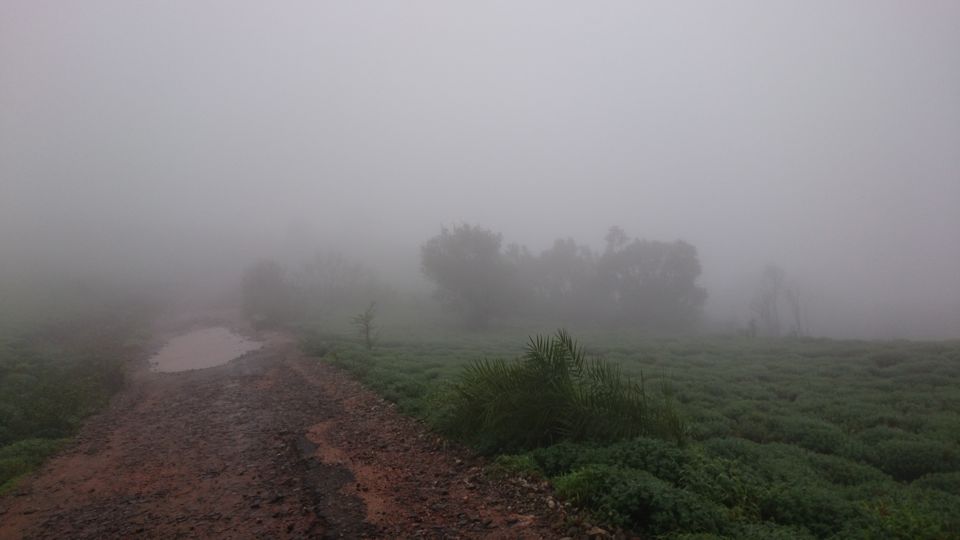 Pre-tour plans:
- Googled a lot about places to visit, stay and about travel rates of cars from Bangalore to Coorg. Found few good Hotels. We were planning a budget tour. We considered many options and calculated the cost by planning in a various ways. Thought about Kodaikanal realized there are less places of interests when compared to Coorg. We also thought about sightseeing could not understand how to plan. I mean the distance from one place to other and hiring a cab they were charging a lot. Checked flight fares to various destinations as nearest airports to Coorg Nearest airports to Coorg are Mysore, Mangalore and Bangalore. From Mysore, Coorg is 120 kilometers away, the Mangalore airport is 135 kilometer far and the airport at Bangalore is 260 kilometers away. Nearest rail-heads to Coorg are at Mysore, Mangalore and Hassan (146 kilometers). We selected to fly to Bangalore coz flight from Hyderabad to Bangalore are cheaper and wanted to cut down the cost.
- After a lot of research found a Coorg govt website in which there were few good packages. Booked a package for 2 Nights and 3 Days including home stay, food excluding lunch, sightseeing, Innova pick up and drop (from Bangalore to Coorg 244 kilometers one way and dropping back to the airport at the end of the tour). Package cost was 16k for four people, which we booked a month before and also requested for a Hindi speaking driver.
Tips:
-Follow the weather conditions as my husband did and he got to know about continuous rains. Carried extra clothes and Rain proof Jackets thanks to Decathlon store got everything under one roof.
- Carry medicines always as we never know where the home stay would be and if there are any stores around.
- If you are going for a home stay make sure you buy disposable plates, spoons, and glasses from the nearest town.
- Be careful while using your debit and credit cards. On all the tourist places not only Coorg as there are chances of card fraud.
- There are many fresh spices stores, souvenir stores and you also get varieties of homemade wines.
Finally... Let's gooo…
We were a group of four. Our tour started with an early morning flight from Hyderabad to Bangalore (50 Minutes flight). Driver picked us up from Airport. After we came out of airport we stopped at A2B Veg. Restaurant where food was delicious. Headed to our road trip to Coorg. The drive was awesome, clean wide highway with beautiful trees and landscapes all the way through with many Café Coffee Days on the highway.
Around 1 O'clock we reached our First colorful destination "Namdroling monastery" or "Golden Temple (Tibetan Monastery)". This place is wonderful. It has over 3,000 monks and students. There are cute little Monks they all play football like a pros, this place has colorful prayer flags all over and paintings related to Buddhist figures, both historical and mythical, narrative scenes from the history of Buddhism. The group prayer chanting, sound of prayer bells, beautiful plants, trees, flowers and great Buddhist architecture which altogether was a wonderful experience. Left Monastery around 3:00 and had lunch near Kushalnagar which is 6 kms away.
We reached our second tourist spot which is called "Nisargadhama" which is 13 min (7.3 km) from Namdroling monastery and 2 km from Kushalnagar. This place is a paradise for the nature lovers as you can see the river Cauvery flowing by on which an amazing hanging bridge is built (Be careful on the bridge. Please don't drop your phone), a deer park, boating, elephant ride, tree houses, huge bamboo trees and beautiful tree paintings which you can view by hearing the sound of the river flowing and birds chirping.
Around 6:00 we started entering Coorg the view was breathtaking with curved roads, fog all over, greenery, mountains and beautiful houses. It was drizzling, felt like clouds touching us with chilled weather. Finally after a long day we reached our home stay around 7 O'clock. My God !! Felt like heaven, breathing the fresh air and it was peaceful being away from traffic noise, pollution, heat and buildings. Day one ended after a long day.
Day Two:
We were ready to by 8 O'clock in the morning for another exciting day. It was drizzling again. As per package we had plans to see Talakaveri, Bhagamandala, Abbi Falls, Raja's Seat and Omkareshwara Temple. However, due to continuous rains could not visit Talakaveri. Our driver suggested few good places.
-Started our day by visiting "Omkareshwara Temple" which is dedicated to God Shiva. It is a small temple of the old construction style with Indo Islamic and Gothic architecture with a peaceful ambience. There is a pool amidst the temple courtyard with a dome in the center. It was a simple beautiful temple.
-Pa para pa ra ra ra…. We reached a huge coffee plantation where we had a guide who takes care of the plantation. He took us into the plantation for a chilled out coffee tour which was like a little valley. He explained in details about the fertile land, weather conditions required for plantation, differences between two varieties of coffee plants like Robusta and Arabica coffee, processing, harvesting etc. We also got to see pepper plant, beetle nut tree and vanilla plant, oak trees, passion fruit tree etc.. After a lot of coffee talks they served us steaming hot coffee. Felt like there is nothing better than a hot glass of coffee, nice view, calm ambience and drizzling rain. My husband is a coffee lover he had a great time. All coffee lovers never miss a chance of coffee plantation tour.
-Now we headed to Raja's Tomb Madikeri. Just spent a little time there while waiting for a jeep for an exciting next tourist spot. There were two tombs with little garden around with greenery all around. Jeep arrived at this point.
Jeep arrived and I selected the back seat of the jeep which is good for photography. We headed towards a point called "Shooting point" or "Mandalpatti hills". The breathtaking view by going on the hilly roads enjoying each and every moment of the beauty of the place. Roads were like a roller coaster ride, steep rise and slopes, curvy roads, potholes which almost broke our backs we avoided the pain as it gave us a thrilling experience in the lap of nature. After 30 minutes of ride we started reaching the heights. I have seen people getting private cars which is really dangerous. Only hired jeeps are allowed in at the peak area and private cars need to be parked at the gate and need to walk. All the jeeps there are equipped with a 4x4 drive, hence they can take on the terrain which other vehicles wouldn't be able to. We continued till the last point in the jeep and my God, was the worst bumpy ride especially in the rainy season roads were worst. Roads were small and scary as we were above the clouds, heading towards the peak, it was misty, shivery cold and little rainy, the views and panorama felt heavenly which made me realize the happiness of being close to nature is magical and heals the soul. We continued... The entire road was too bumpy and down there was a valley. Reached at the last point of the hill. Down there was valley which was "Pushpagiri Wildlife Sanctuary" (written on an arch). Returned half a kilometer and driver stopped the jeep at a beautiful place. We got down the jeep to click few pictures towards the valley. Suddenly, the wind started pushing us hard towards the valley.. (Reminded me of the movie Everest where wind keeps pushing them). Now the worst part it started to rain along with the wind. We were hiding our cameras in the jackets took shelter behind the jeep. In two minutes we all were completely drenched. Sad that we had to leave the point without clicking any photographs. Managed to click few while going up. This was the best experience ever in my life and was overwhelmed by the beauty of nature. Jeep dropped us near our car.
-Our next destination was "Abbi Falls" which was a 15 minutes drive. We were very hungry.. Had bread omelette at entrance of the falls just to kill the huger for that moment. The sound of the waterfalls could be heard from the main road. We had to get down the stairs to reach the falls. The water falling through this falls flows to the Cauvery River. The water fall looked amazingly white with the sprinkle all over. Water flow was very high as we went during the monsoon season and during the dry seasons the flow is considerably very less. We spent little time there clicking the magnificent falls. Left the place in an half an hour as it was little crowded. Climbing the stairs was hell after the bumpy ride of the hills and we reached anyhow dragging ourselves which felt like an achievement.
-Our next destination was "Raja's Seat" which is in Coorg town and we were hungry so stopped at few hotels where they closed the kitchen as it was past the lunch time. Fortunately got a hotel which had snacks open, had an amazing view from the hotel (Food was not good though). It kept drizzling and raining throughout the day. We were very tired with back pain, cold feet, leg pain. Started to rain heavily. We dropped the plan to Raja's Seat. Shopped fresh and strong spices and coffee powder from the spices store. Our day ended shopping.
Day Three:
Packed everything and checked out of the Home stay, as after breakfast had to return back to Bangalore. On the way the back there was plan of visiting "Dubare Elephant Camp". Later got to know to that we had to cross the river to reach the Elephant camp, As the river flow was more they removed the boats to reach the camp. Nearby the camp road there were options of River rafting. We reached there and saw that the water was not clear was very dirty. On the same road stopped at a place where there was dirt bike, Archery, Go-karting and few games spent a little there. Finally we headed back to Bangalore. Reached Bangalore around 4 o'clock. Shopped a little and back to Airport.
The overall tour was good because we planned it in the off season. It was not much crowded. We all had a wonderful experience. Believe me it rained continuously felt like the rain followed us as it rained in Bangalore and after returning it rained a lot in Hyderabad too. There is much more to explore in Coorg hope will get to explore more soon. Wish I get more vacations like this. Wish you all happy touring..