Not known for its rich historical heritage, quaint Mediterranean villages, striking beaches and dazzling nightlife, Albania has a lot to offer that the world is missing out on.
While the entire country is smaller than the Indian state of Kerala, yet each mile is jam packed with culture and commotion that promises the European adventure you need to check off your bucket list.
Their currency is Lek and 1Lek = 0.54 INR (so, yay!), Islam is the religion practiced by the majority and their flag has the silhouette of a double-headed eagle. But now let's dive right into the things a simple Google search won't tell you.
Places to visit
The Albanian Bunkers
The first thing to catch your eye as you walk down the streets of Albania are concrete bunkers – there are 24 every square kilometre. There are 750,000 concrete bunkers scattered all over Albania. These were built by dictator Hoxha to protect the country from an invasion he feared would happen. A symbol of half a decade of isolation, which came with the communist rule in Albania, today the bunkers are seen as cultural artefacts. Many of them are reused as temporary residential accommodation, shelter for animals and even as cafes, tattoo parlours and blank canvases for graffiti.
Gjirokastra Castle
A steep walk up from the Old Town is one of the biggest castles in Balkans, the Gjirokastra Castle. The most eerily stunning displays is a recovered US Air Force jet that was shot down during the communist era, along with an impressive collection of armoury.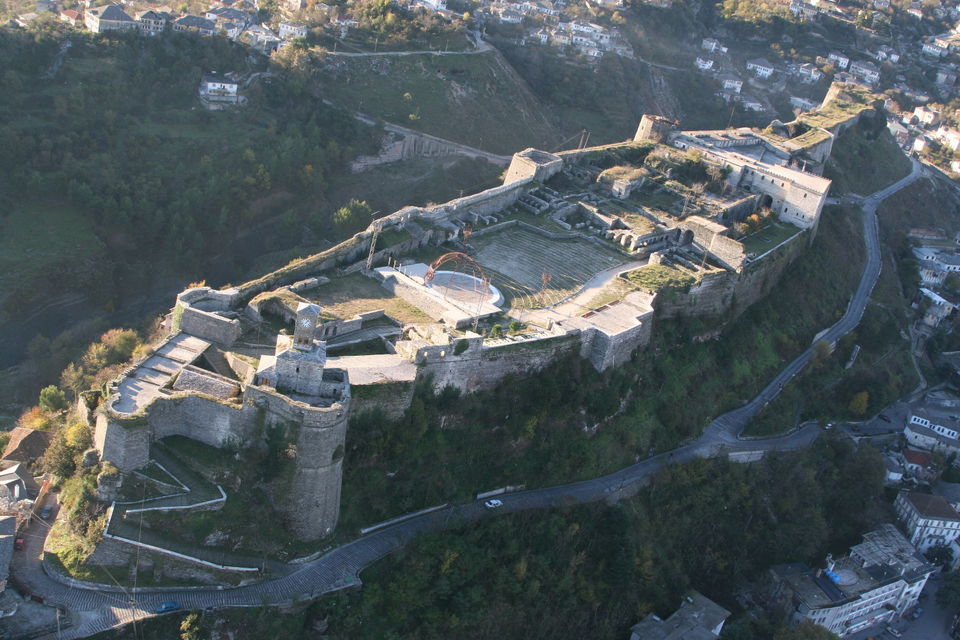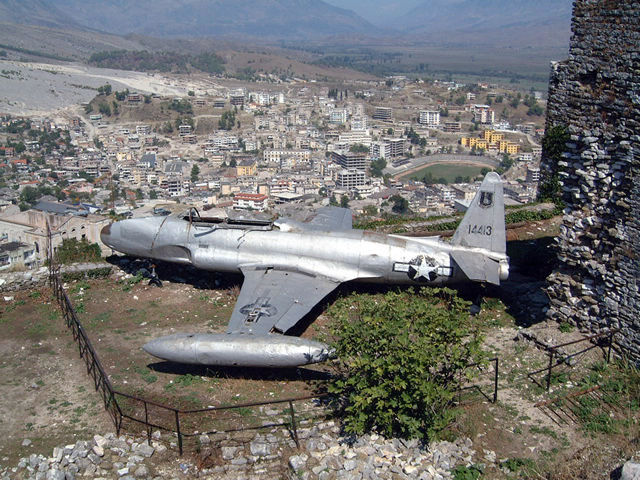 Rozafa Fortress
Legend has it that three brothers who set out to build the castle would work all day but the walls would collapse at night. After such repeated events, they sought advice from some wise men who told them that they must sacrifice someone for the castle walls to stand. The brothers decided that whichever one of their wives brings them food the next day would be sacrificed. The brothers also made a pact to not tell their wives of this. But the two elder brothers told their wives while the youngest brother remained true to the pact. The next day, the youngest brother's wife, unknowingly, arrived with their lunch. The brothers told them of the sacrifice that was to be done and that they intended to bury her in the walls of the castle for it to stand. She did not protest but only asked for a part of her body to be kept out; her right breast to feed her infant, her right hand to caress her infant and her right leg to rock her infant's cradle. Her name was Rozafa.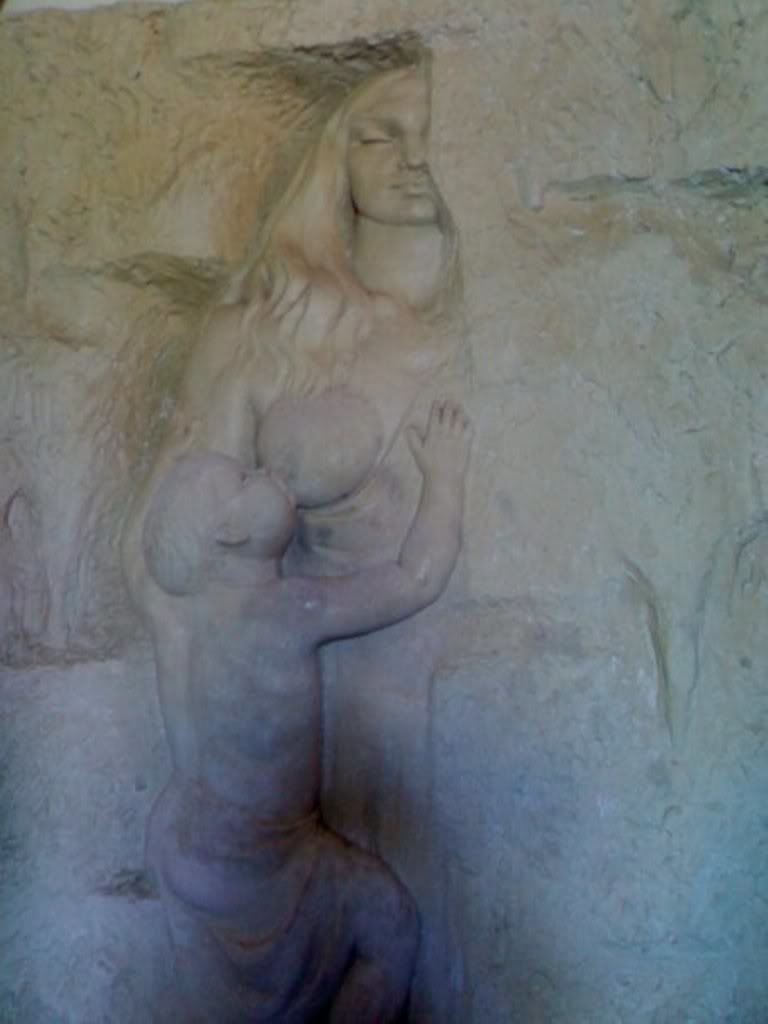 The Berat Castle
Present day host to a bustling neighbourhood, the Berat Castle is a 13th century monument. Along the narrow streets within the castle is the charming assortment of Byzantine churches and Ottoman mosques.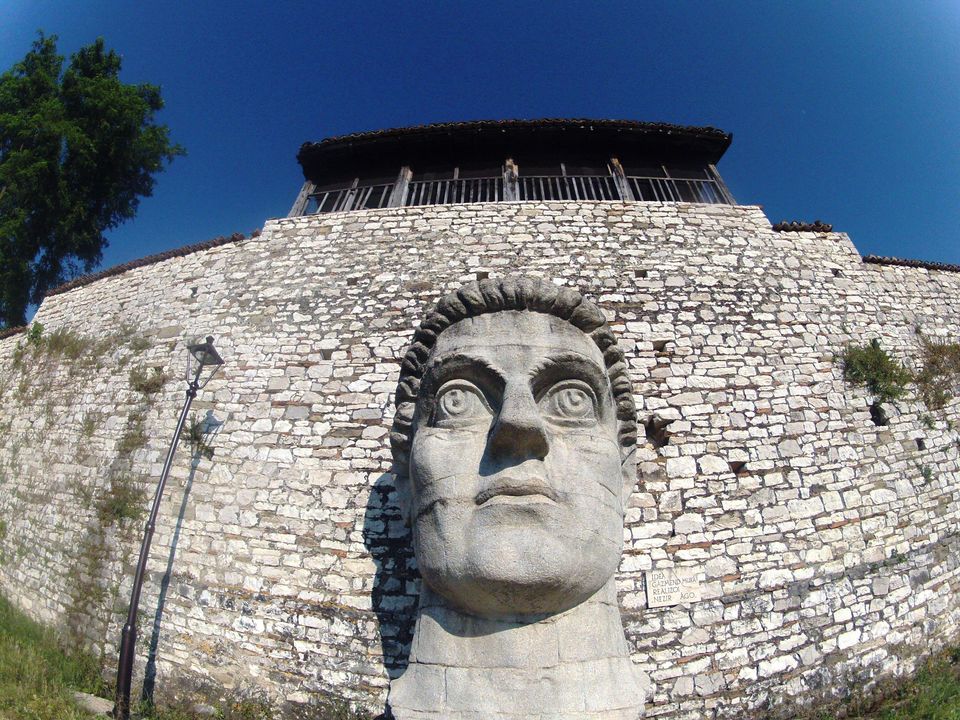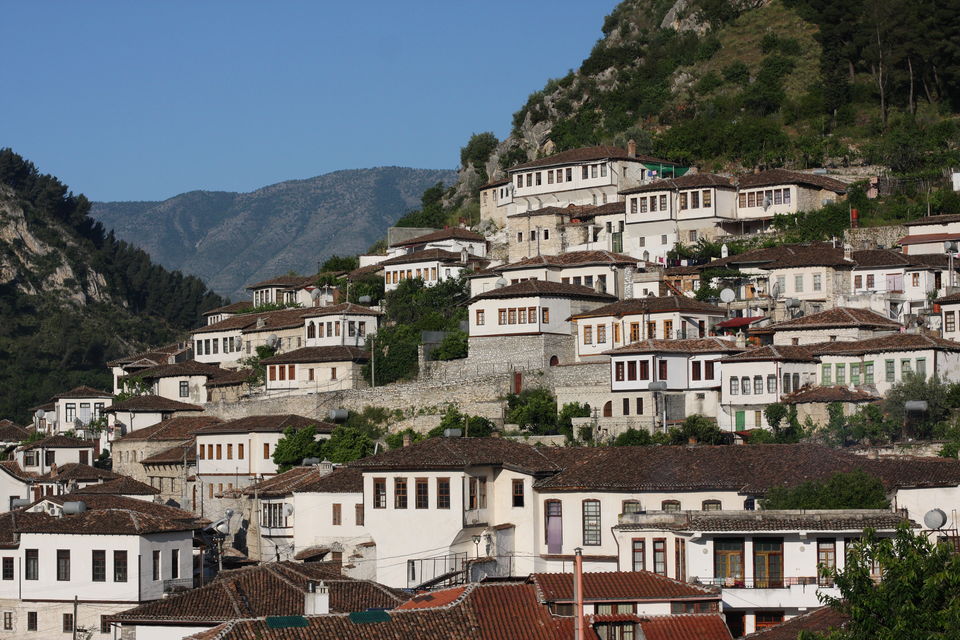 Tirana Ekspres
Tirana Ekpres is Albania's hot and heavy alternative art space, which hosts exhibitions, workshops, performances by local and international artists. Every art nerd visiting Albania should check out this inspired initiative which brings together artists, curators and writers from diverse cultural backgrounds.
You can check out on-going events at the Tirana Ekspres here.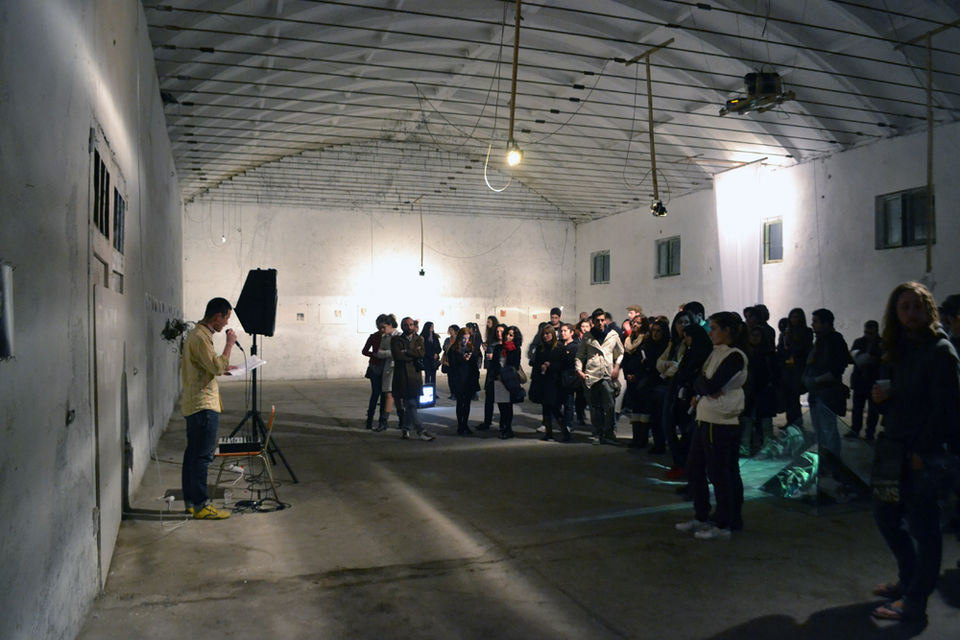 Butrint
If you love ancient ruins where walls echo an untold story, you should definitely checkout Butrint. The innate Greek ambience of the place can be credited back to the Greeks who settled in the 6th Century BC, although the space was built by the Illyrians. Ruins of a fortified city, where once trade flourished, an amphitheatre with lost ricochets of Roman performances, stone baths with striking geometrical mosaics and gorgeous Greek inscriptions on the walls, are one of the many splendours of Butrint.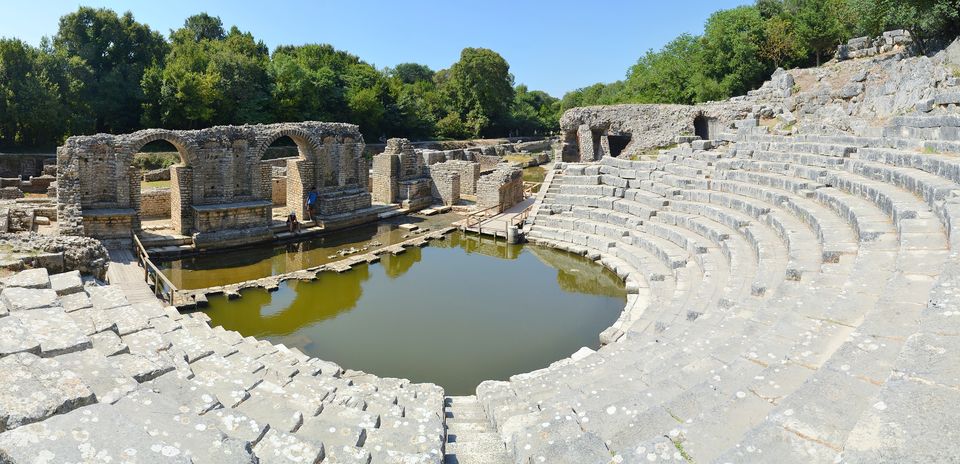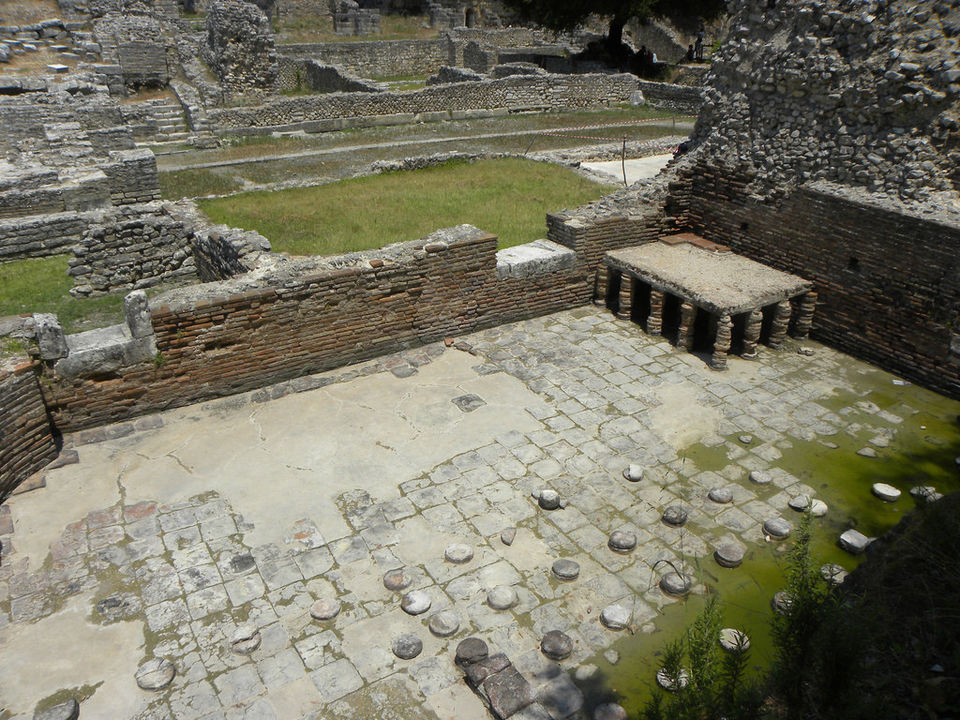 Mangalem Quarter
To witness the vivid wood-stone glory of the traditionally Islamic quarters, Mangalem should be your next stop. The majestic 16th century Xhamia e Mbretit (Sultan's mosque) with its carved ceilings, Xhamia e Plumbit (the lead mosque) named so in reference to the lead-coated dome and the 19th century Xhamia e Beqarëvet (The Bachelors' mosque) by the Osumi River, with enchanting wall painting, is a must-see.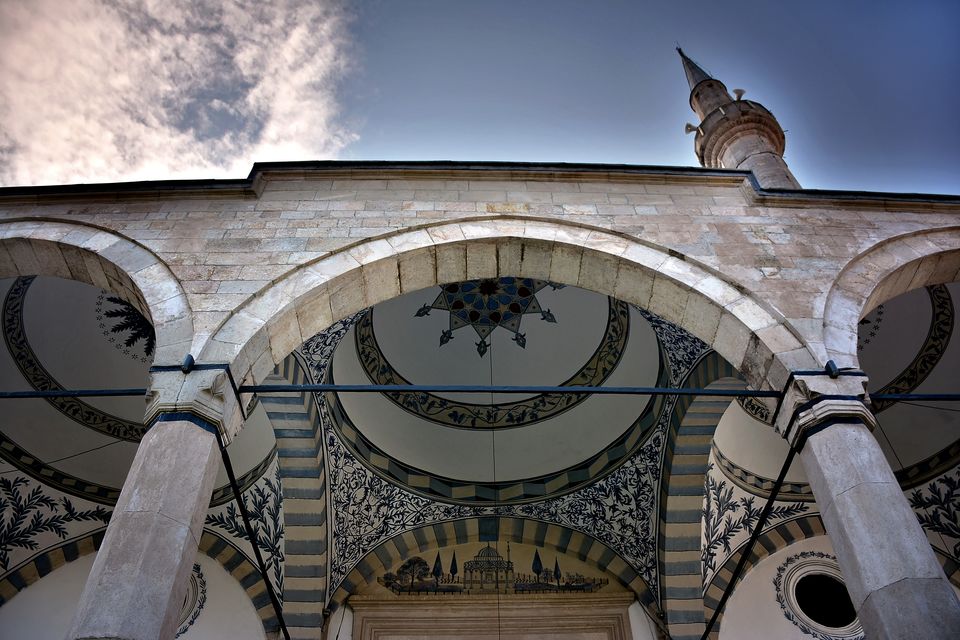 Marubi Permanent Photo Exhibition
Catch the work of the first ever photographers of Albania, the Marubi dynasty at the Marubi photo exhibition. Dating back to 1858, the walls here boast of beautiful shots of eminent historical events and portraits. If a picture is indeed worth a thousand words, these sum up what Albania stems from in those thousand words.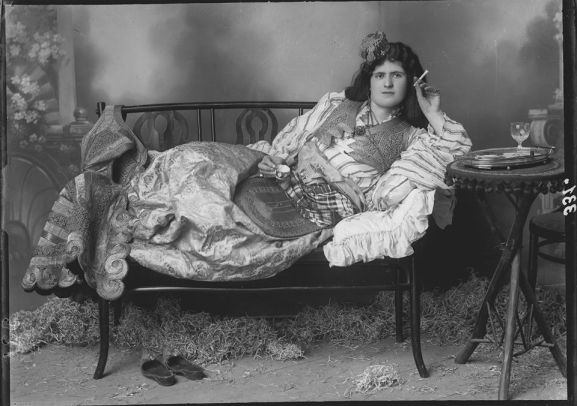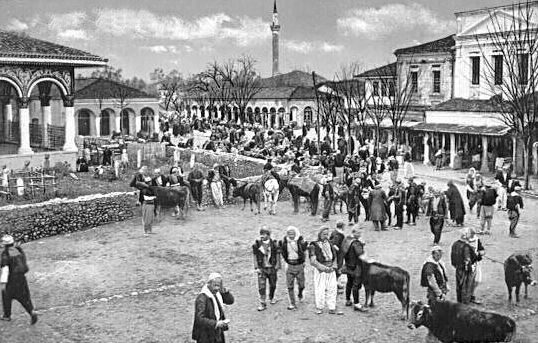 Take a walk around the Skanderbeg Square
At the heart of the city is the square flaunting a regal statue of the Albanian national hero Skanderbeg. The expansive Ottoman forces had taken over most of Albania by 1431 and yet singlehandedly Skenderbeg sparked a revolt that snow balled into halting the Ottoman advances in the whole of Europe.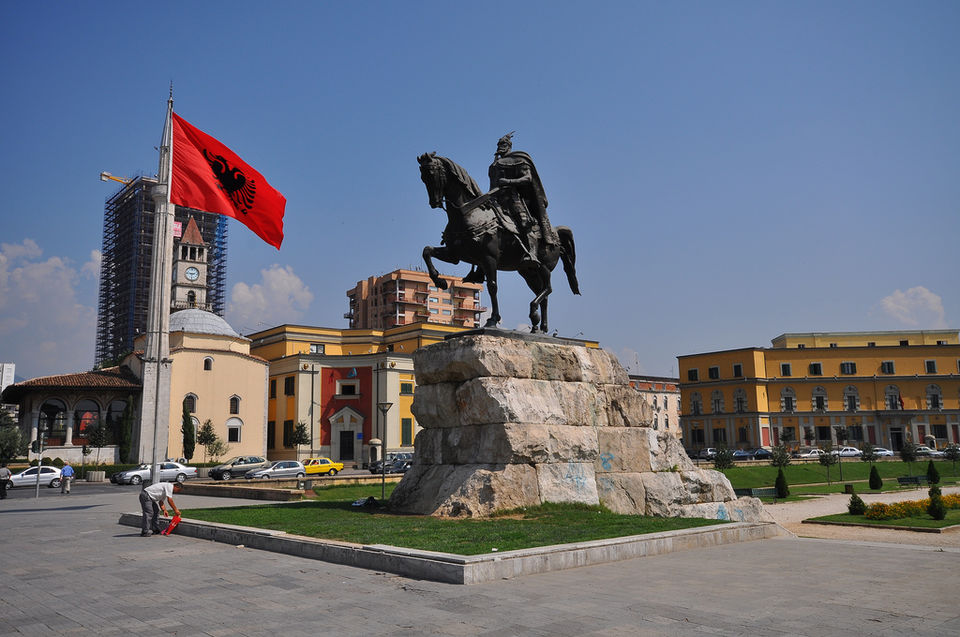 Get a tan at the Ksamil beach
A vacation is incomplete without you finding sand in unexpected places when you return home. Albania has the most breathtaking beaches and beach resorts for just that. One that you must check out is the Ksamil beach, right outside of Saranda, where you can go snorkelling, swimming or just lie on a tanning bed and relax.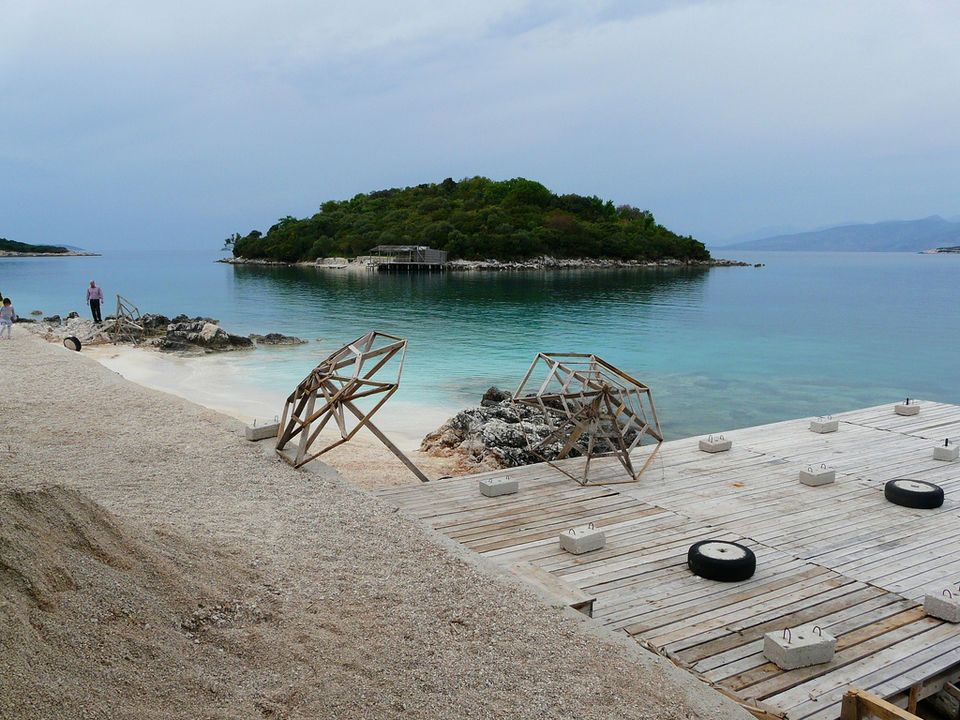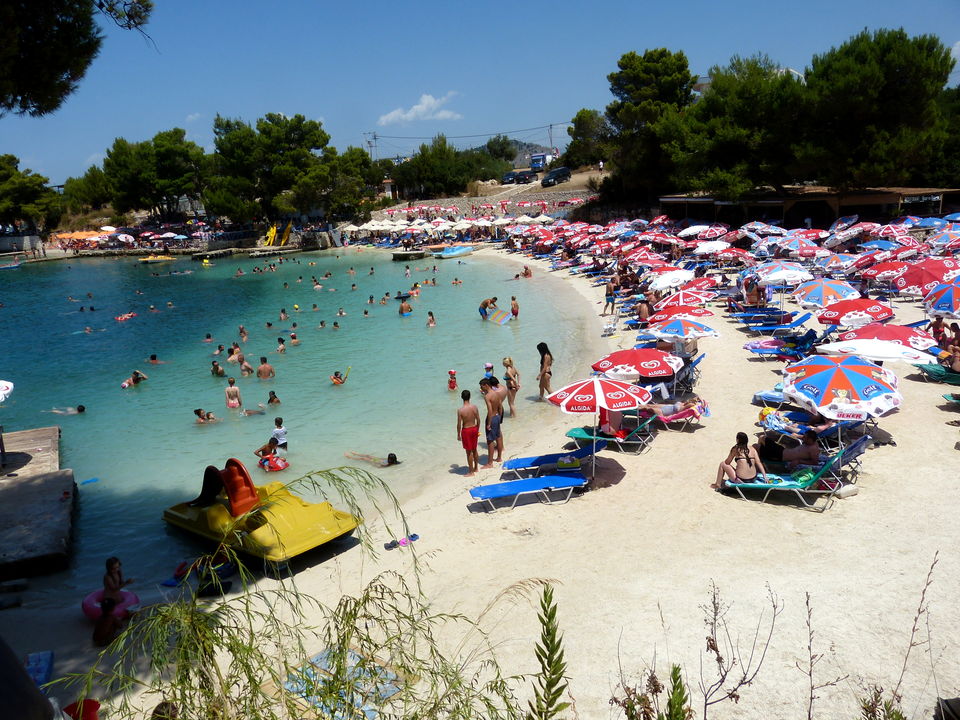 Hike through Valbona - Teth
You can either walk to or take a lift up to the trailhead and the trail itself is about 5-6 hour long. You can enjoy the leaves crunching beneath your feet as you soak in the green on this hike. There are decent accommodations available at both Valbona and Teth for you to stay the night, and minibuses frequent the route down to Shkodra.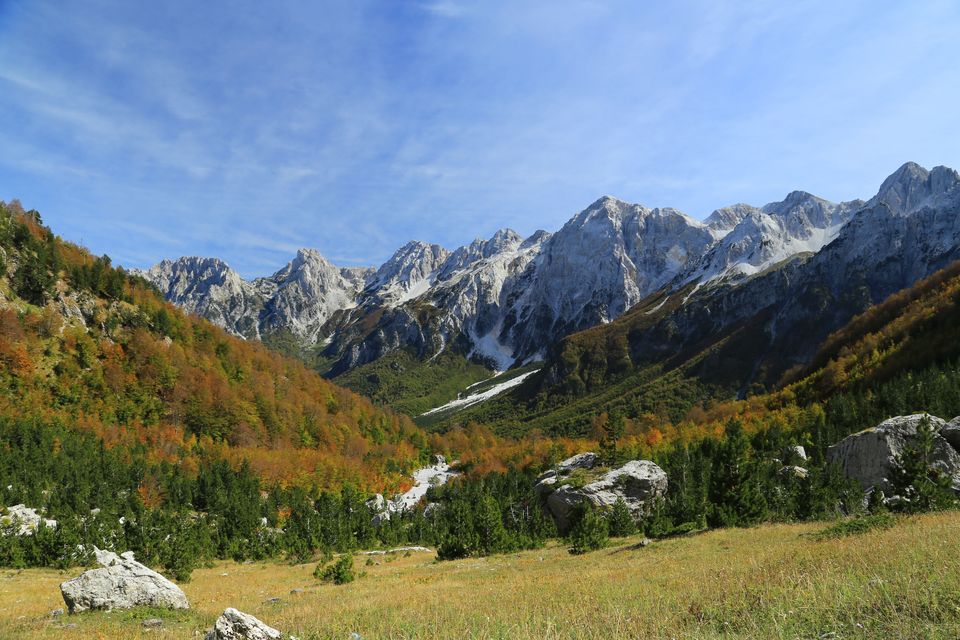 Party all night and get drunk on Albanian Rakia
Without Albania's raving and glamorous nightlife, your trip is incomplete. Be it the slim shady Bunker 1944 or the oh-so-glamorous Venue, every place is a party you can't miss. To live up to the occasion you must try the popular Balkan fruit brandy, called Rakia. But take it slow with this drink, because a home brew of Rakia can have a 50-80% alcohol concentration.
Also, fun fact : Albania is one of the biggest exporter of cannabis. Just saying.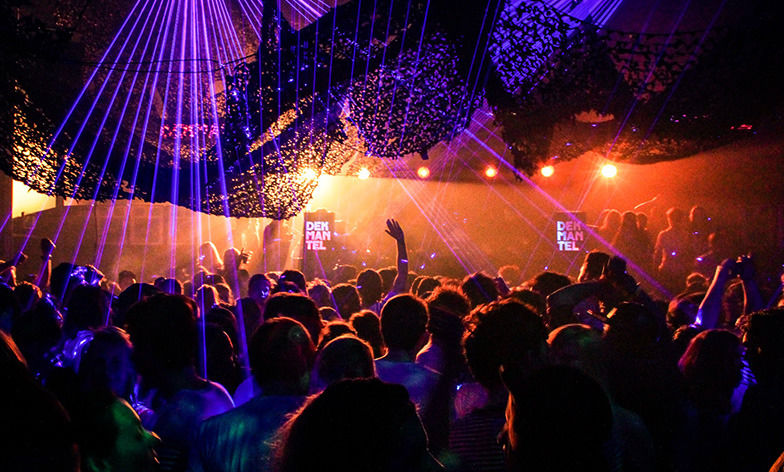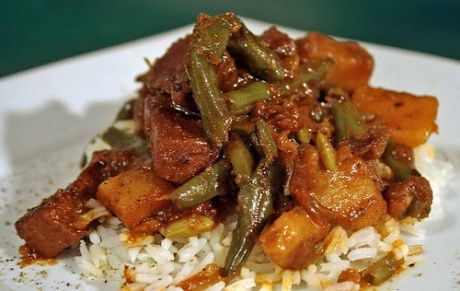 Qifqi : Rice balls fried in herbs and egg.
Fëgesë : Green, red pepper and tomatoes cooked with cottage cheese and spices.
Tavë Kosi : Lamb is baked in an earthenware dish with eggs and yogurt.
Speca me Glizë : Yellow, orange or red peppers are stuffed with rice, cottage cheese and spices, before being baked in the oven.
Shëndetli : Essentially a walnut and honey cake but their secret is when the cake is ready, a hot syrup made with vanilla, sugar, water and cloves is poured over the cake and left to soak overnight.
Trileqe : A three milk Balkan cake.
Albania a glorious country, reminiscing its historical grandeur, throbbing with art and culture and raving with Rakia. The only thing it lacks is the appreciation it deserves.
Take a trip to Albania and tell us about its underrated beauty.