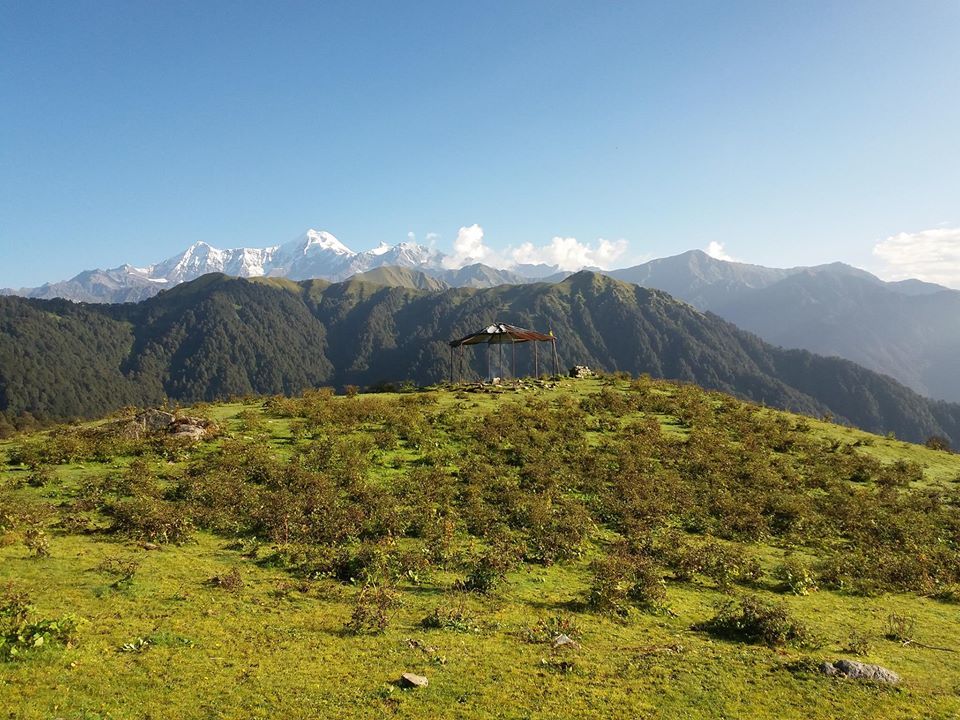 We began our second leg of the journey and the actual trek from here. The 1st leg was covered sitting on the roof of a Mahindra jeep from Barsu village. It was a 10 km long trek to Dayara Bugyal from here.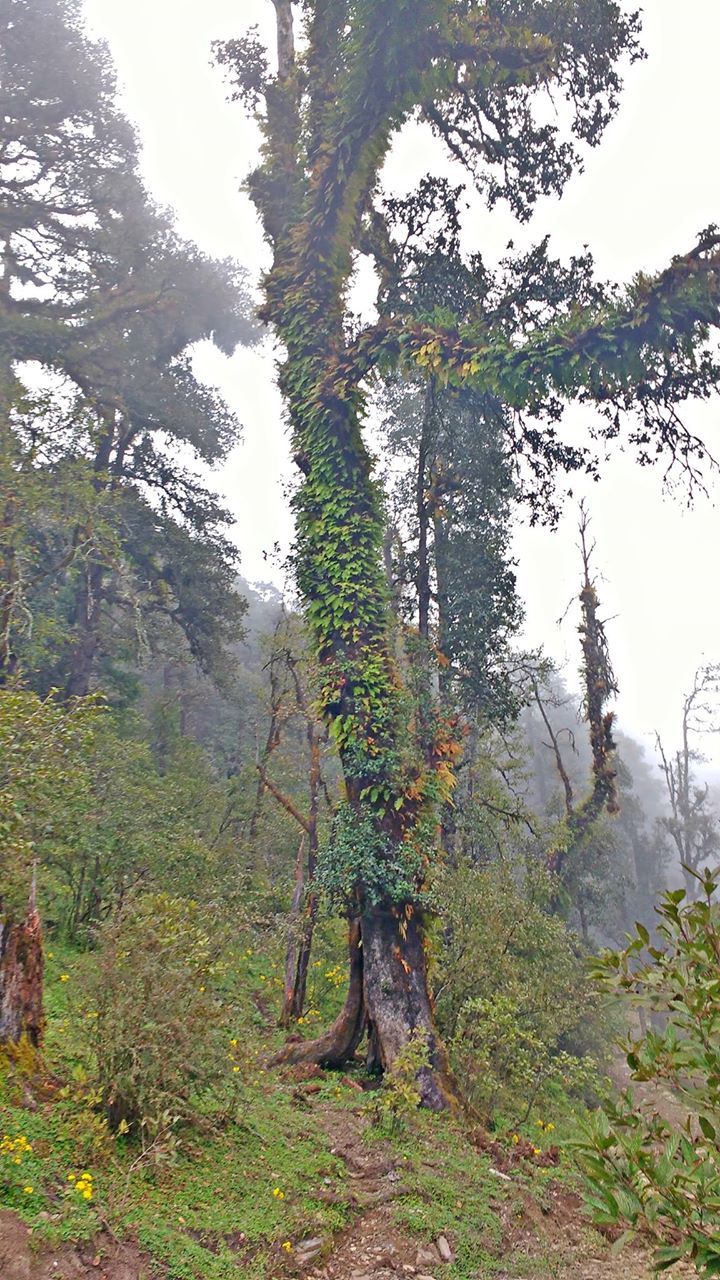 The trail continues through dense green forest and occasionally yellow colored flowers give a pleasant contrast to the landscape. The trail is a little steep not so easy at first but then one does get used to it.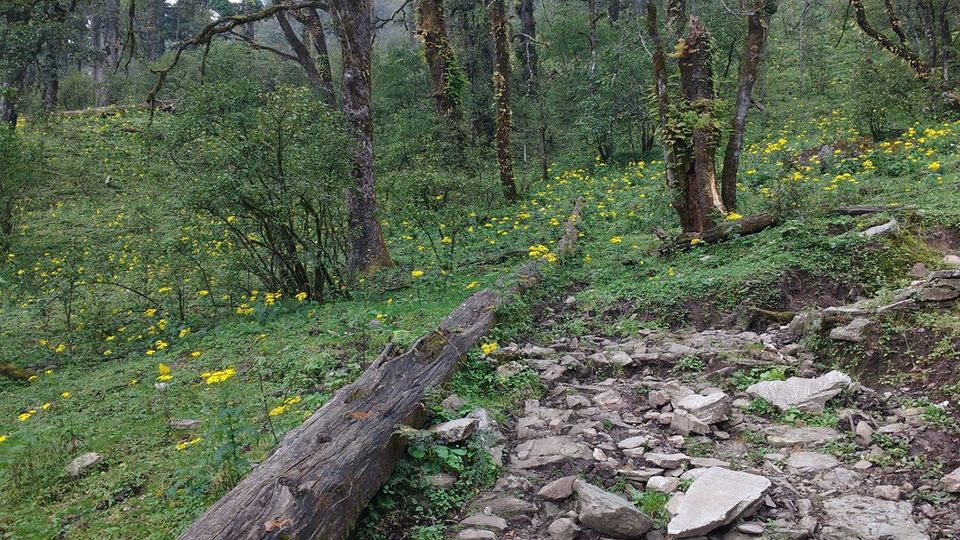 The landscape is a continuous array of different shades of green.As we move we realize the trail is a pattern of dense forest followed by patches of open spaces. This regular Change in the scenery keeps the long walk interesting.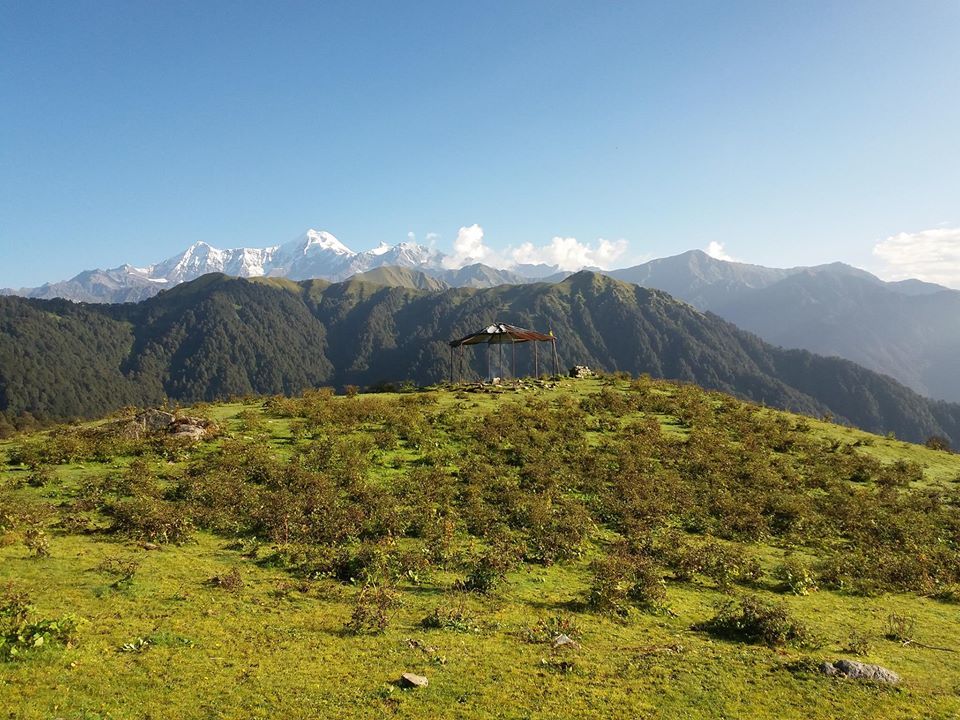 Unlike the other treks this time our luggage comprised of tents, stove and food too. We reached a nice camping spot early in the evening. Which was 20 minutes' walk from this hut. It was a small hut near the camping site. One can cook the food here. We took a nice nap here, had food, Put up our tent, took a long walk and came back for dinner. It was reassuring to have this nearby since we were camping all alone.And the people we met there were lovely.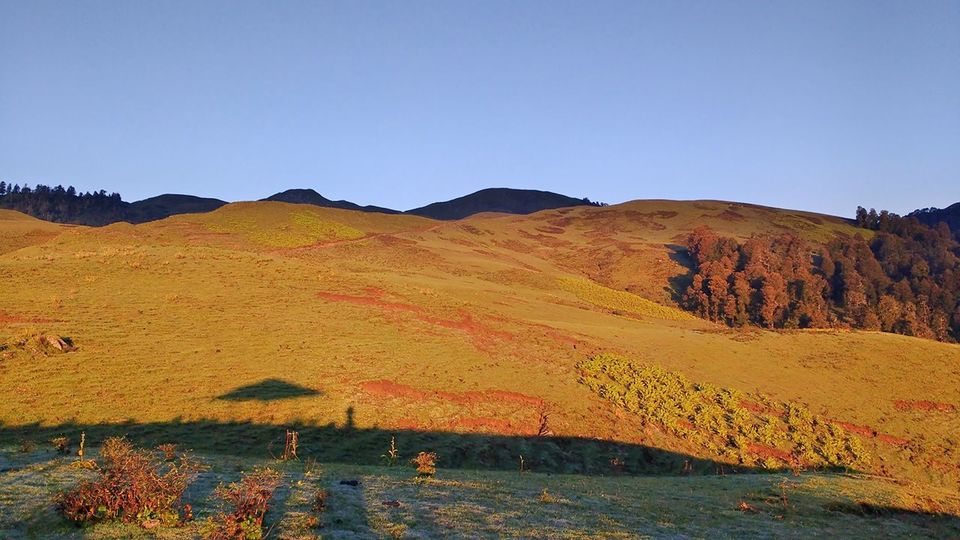 This was the view from our tents after we spent our night there. Is not it lovely to get up with a view like this? The sky was clear and one can easily see the snow clad mountain. Srikanth, Rudregaira, Gangotri I, II & III , Jaonli, Draupadi ka Danda I & II, Black peak, very famous Bandarpunch and many other unnamed peaks were visible from Dayara Bugyal meadow.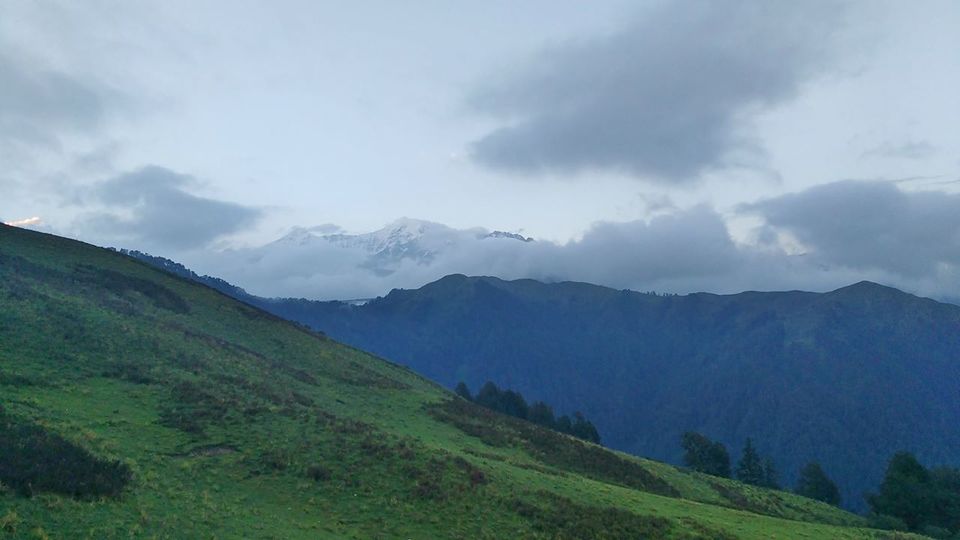 The clouds and mountains have a nice game of hide and seek. For a while we all sit and stare with awe at the size of the mountain ahead of us. We all agree it is huge.But frankly we do get a little bored after a while and continue a little more uphill.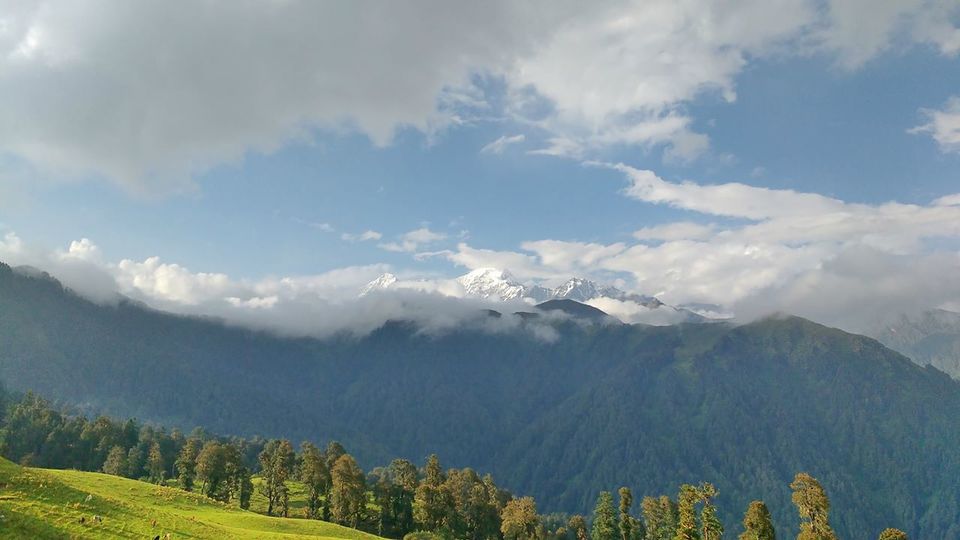 After 400 km long jouney and 10 km trek when I finally reachged this point , it was all worth it. That was the moment of pure bliss. In the moments like these one can not stop wondering the beauty of Nature contrasting the sky so blue, the grass so green and silence all around.