Well, you all can keep St. Basil's Cathedral, Golden Pavilion, and even Sydney Opera House. For me, no building has any contest when it comes to the Taj Mahal, the most gorgeous building on earth.
Over 3 million folks from different parts of the world frequent Agra to experience the Taj Affair and view this architectural creation of 17 th century. Build by Mughal ruler Shah Jahan, the Taj was a gift from the emperor to his beloved Mumtaz Mahal.
However, tens of thousands people are not aware of the fact that they can view and capture this wonderful white-marble monument in multiple ways.
So, if you want to return home with some unusual and breathtaking shots of Taj, read through these wonderful tips & experience Taj Affair like never before:
#1 - From the interiors of Taj grounds
While it's a bit costlier on your pocketbook, it is truly worth it. Pay Rs. 750 and get access to Taj grounds for a classic shot of Taj Mahal mirrored in glorious Lotus Pond.
Obviously, it also lends you with a golden chance to snap your favorite comedy image...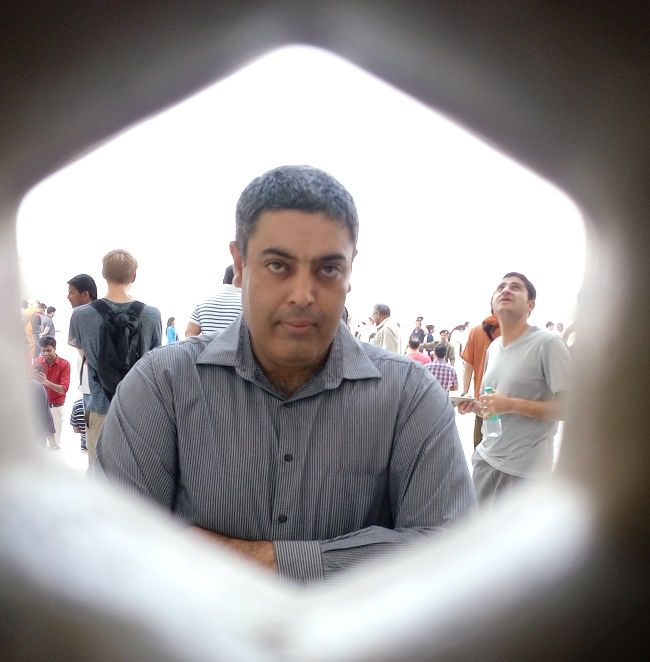 Most interestingly, though, being in the middle of grounds enables you to catch a glimpse of world's most stunning monument from meters away. Obviously Taj is simply awe-inspiring even from an inch length.
#2 - From riverbank close by Taj
A lane running next to the out of east wall of Taj Mahal compound, to a petite temple alongside Yamuna, lends visitors an opportunity to pick up this wonderful monument from a peculiar angle at its northeast nook.
Moreover, you can also go for boat-hands in order to catch the most romantic view of Taj from the middle of waters.
#3 - From popular Mehtab Bagh
Head to the river's opposite side for Mughal Park and catch Taj in more of a rural context, as cattle squidge themselves over the mud by water's boundary. Though, government authorities have now raised a cutting wire fence along the lane going down towards the river from park's side, avoiding travelers from rambling next to riverbank.
Still, it's a fabulous place for an unusual picture.
#4 - From great Agra Fort
Are you an early bird? Do you have an effective zoom lens? If yes, then you can certainly capture the most amazing shot from this famous fort.
Just, get up at dawn, take out your powerful zoom camera and wait for the sunrise. As sun rises between two magnificent Taj minarets, it makes for a divine picture; a 'rarest of the rare' thing you might have never came across.
#5 - From any rooftop bar or cafe
While Taj Mahal gives you great opportunities to click its pictures from different places, you can also capture the best shot from your hotel itself. Pick up any hotel in Taj Ganj - a place that's not only brimming with rooftop cafes but is quite budget-friendly as well.
So, enjoy your favorite latte or tea while you take in the spectacular view of the Taj Mahal.
This blog was originally published on 'VIKRAM KAMBOJ'