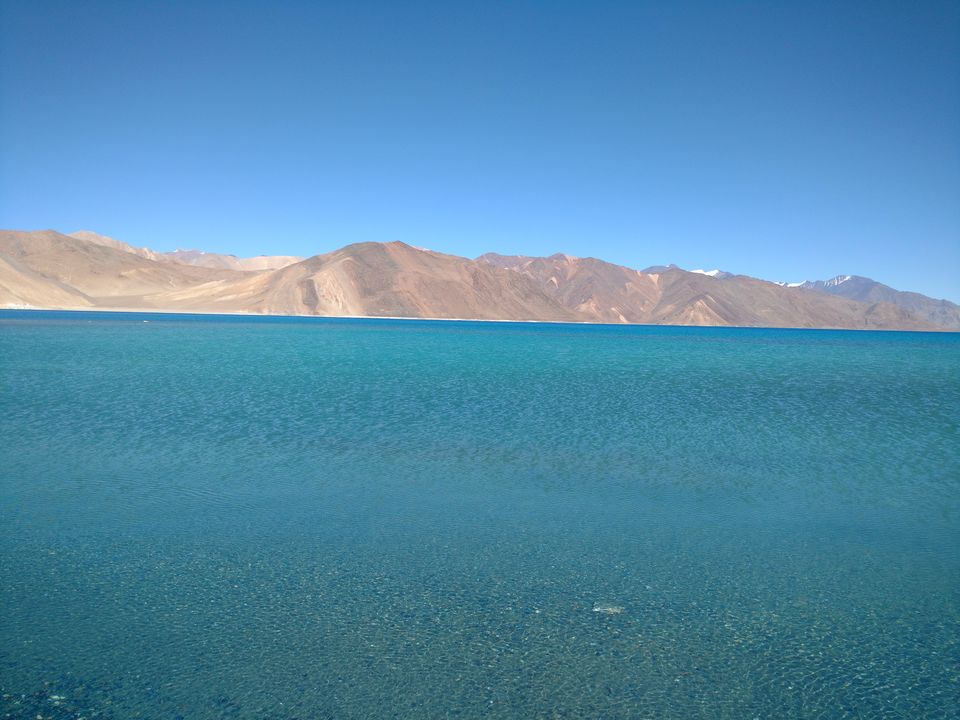 Ladakh - Land of high passes. Its every traveler dream to visit Leh-Ladakh once in lifetime and to admire the beauty of this cold desert.
Ladakh is full of diversity which is incredible. Some places are dry and sandy, some rocky and some ranges are covered with snow. There are a few patches of green on some hills. Color of hills vary: shades of brown, green, blue, yellow, pink etc.
We were in Ladakh from 15th of August till 20th of August for 6 days which is not enough to admire and capture the mesmerizing views of this land.
We started our journey from Delhi to Leh by flight on 15th morning 6:40 am and reached Leh in an hour. You can see the diversity of the mountains from flight. From flight you can view the Himalayan mountain range. Mountains keep on changing from green covered with trees & forest to brown color mountain of rocks and some mountains covered with snow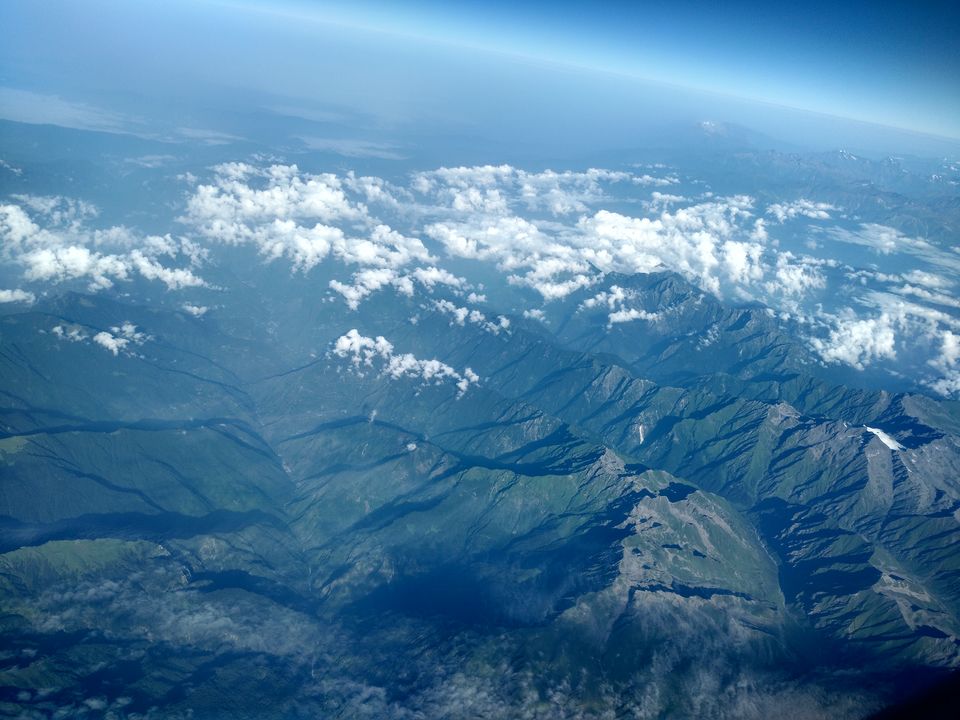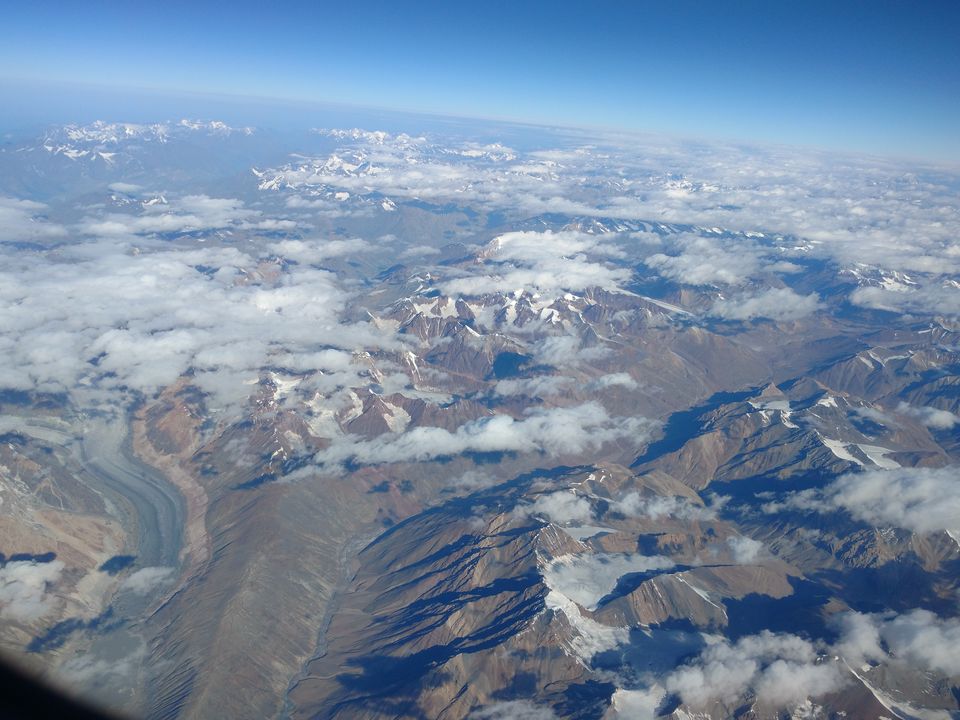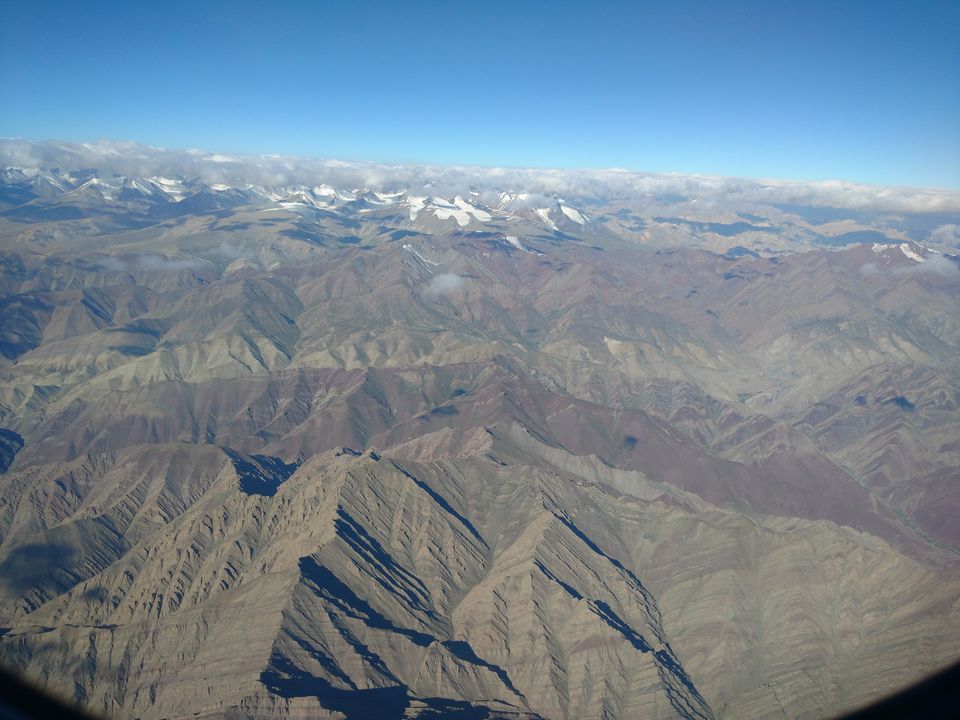 After reaching Leh we headed towards our guest house which we have booked earlier. We rested till evening as Ladakh is high altitude region 11000 ft from the sea level and its really important to acclimatization to enjoy the beauty of Ladakh without getting sick. It is advised to rest for 24-48 hours in Leh before heading towards ladakh and stay hydrated by drinking water, juices, ORS etc. This is best way to acclimatize in this high altitude region.
In evening we visited Leh Palace, Shanti Stupa and Leh Market.
On Day 2 we headed towards Pangong Lake through changLa pass. It took almost 6 hours to reach Pangong Lake. We had over night stay at Pangong lake in tent. You can easily get tent or wooden cottage at reasonable price which include overnight stay, dinner and breakfast. It was quite cold in Pangong lake and temperature was 4-5 degree Celsius at night. The night sky from Pangong lake is mesmerizing you can see milky way clearly from Pangong lake which is very beautiful to experience. we had bonfire and dance after having dinner. It was very calm and peaceful feeling to hear the waves of lake in the night.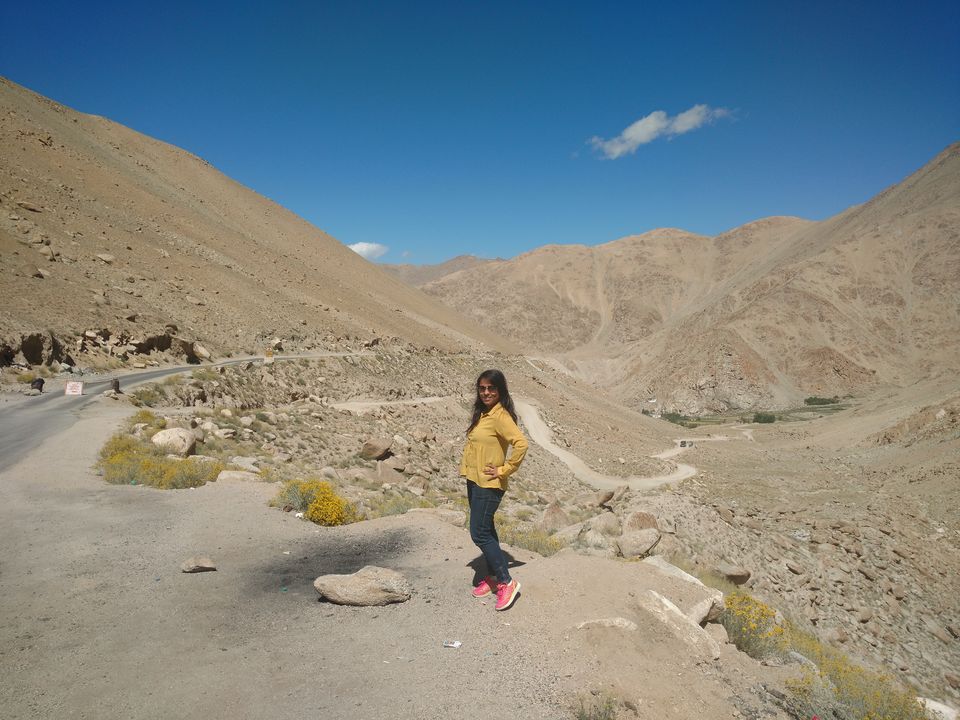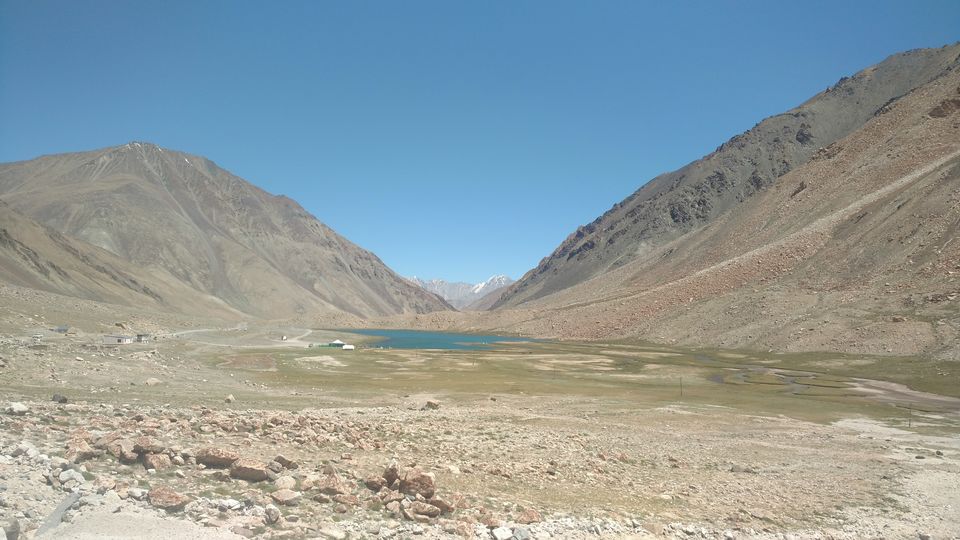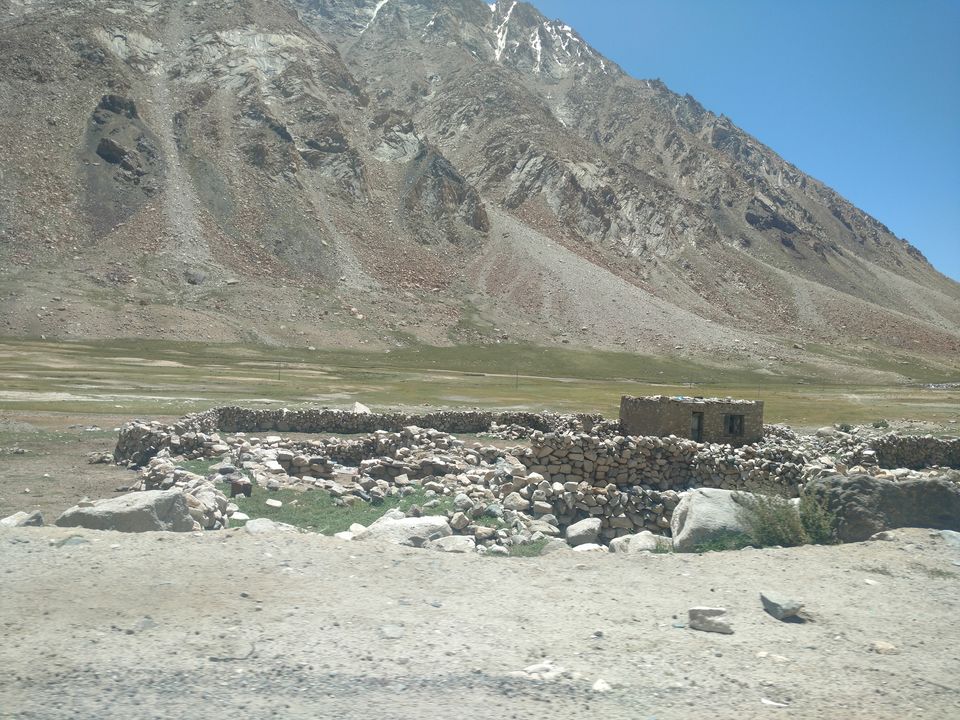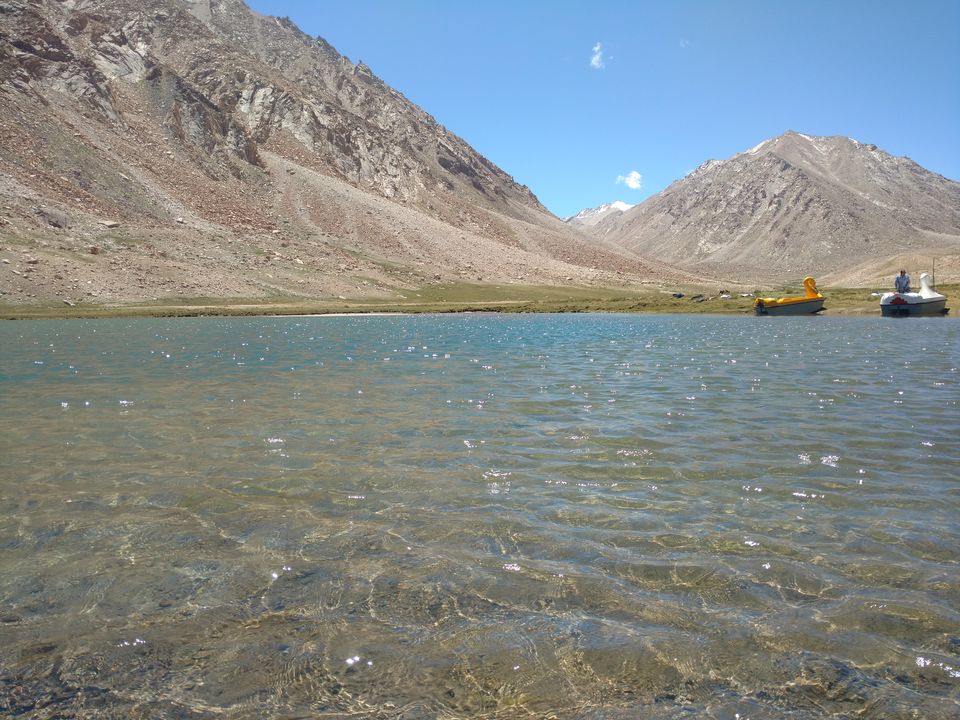 Next morning we wake up early to witness the sunrise. It was very energizing and positive feeling to have such a wonderful morning. After having morning breakfast we headed back to Leh city from Pangong Lake. We started in morning 10 am and reached Leh by 4 pm in evening. we also visited Thisky Monastery. After that we headed back to our guest house.
On day 4 we headed towards nubra valley from leh through kardungla pass (Worlds highest motorable road). We started at 8 am in the morning and reached nubra valley at around 3:30 pm. On way we visited Diskit Monastry. In evening we headed to Hunder sand dunes to have to experience of desert & sand dunes in between Himalayan mountains and double humped camels.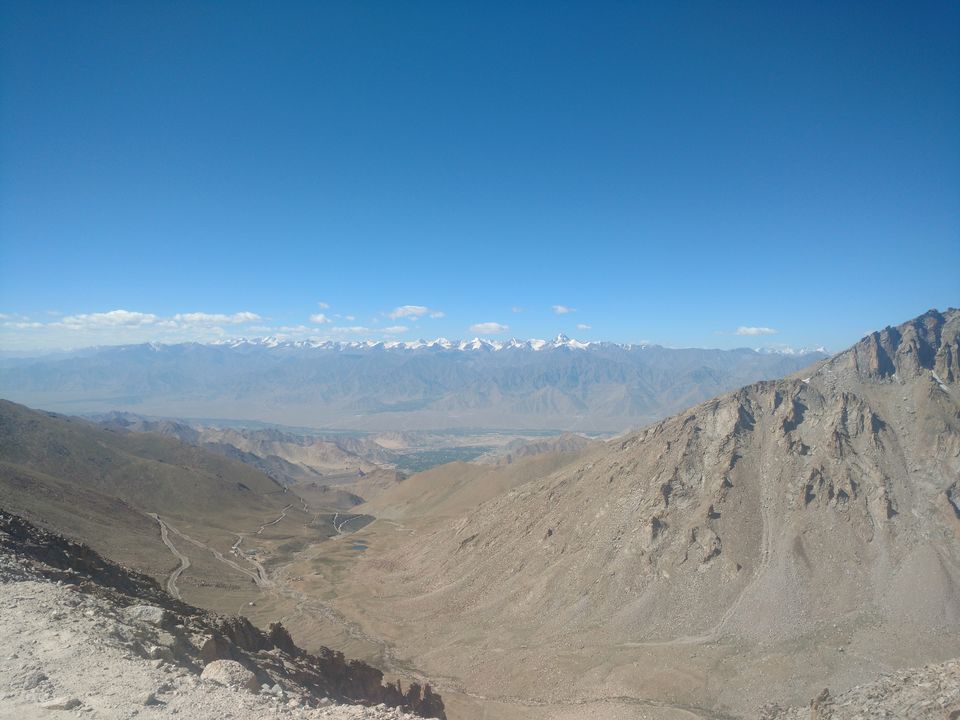 On Day 5 we headed back to Leh from nubra valley. We started at 10 am in morning and reached at around 6 pm to Leh. On our way to Leh we enjoyed desert biking and stopped on various random places for trekking and enjoying the beauty of the rocks mountains of cold desert. We also visited some villages on our way. We all were quite tired from travelling from last 4 days so after reaching back to our guest house we rested and had nice sleep to get refreshed to enjoy our the day at Leh.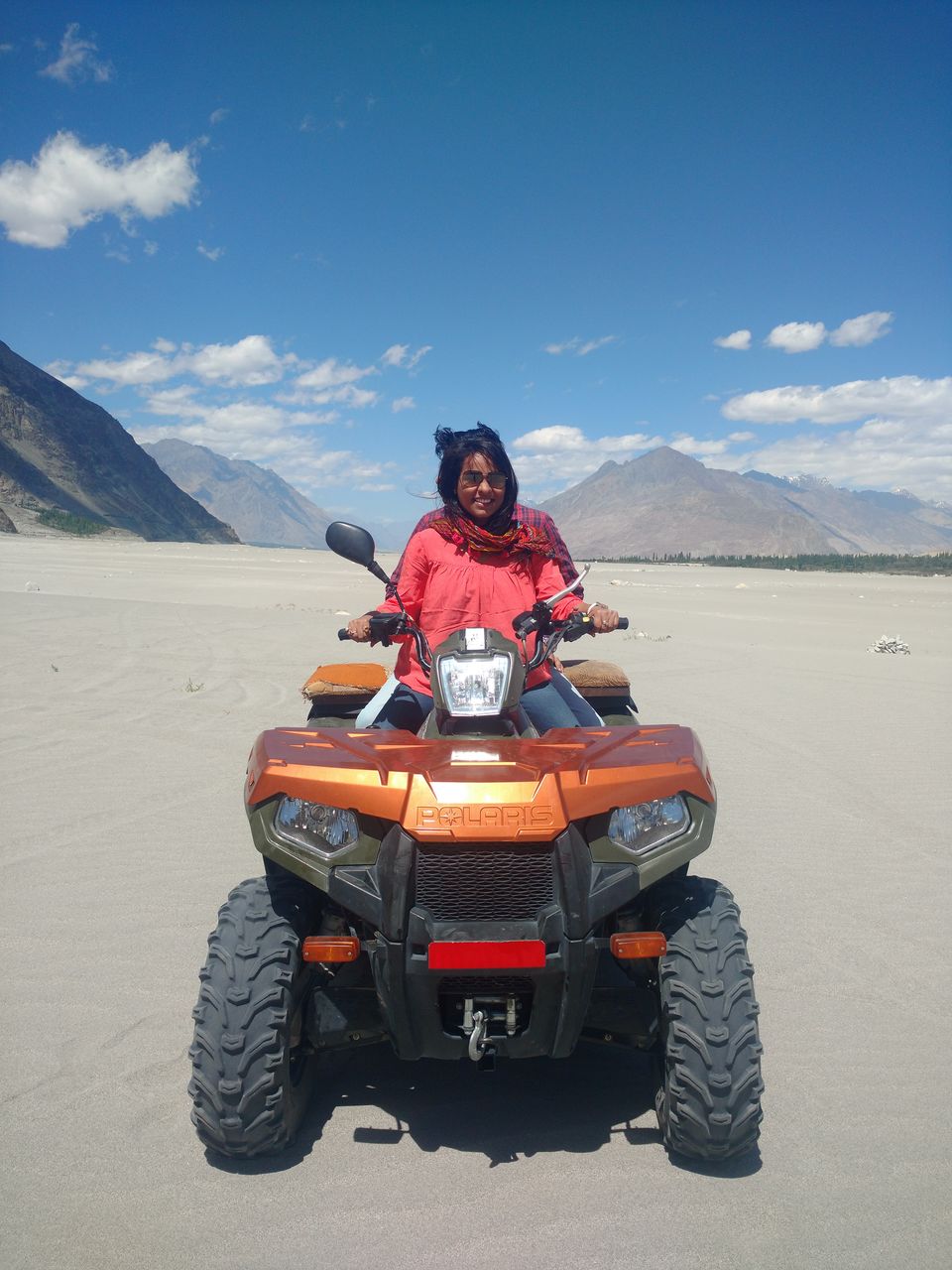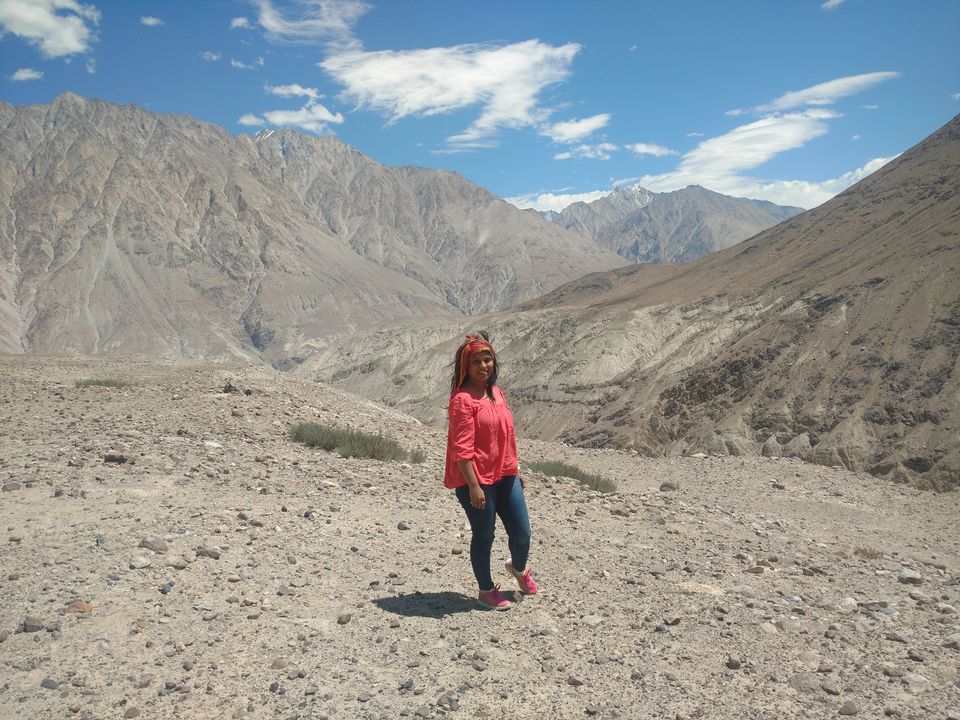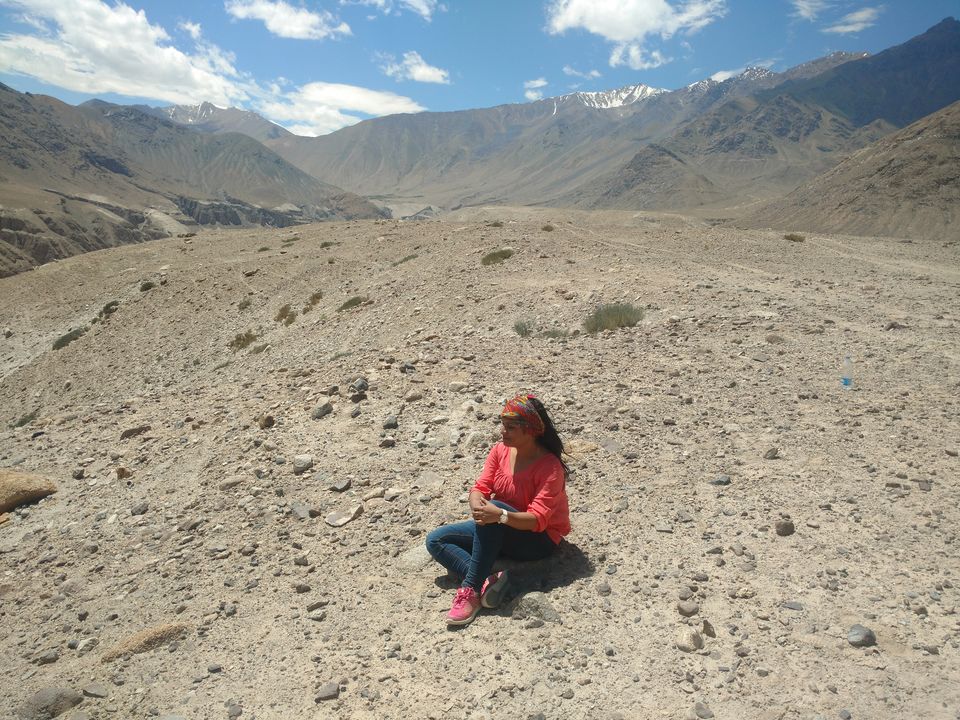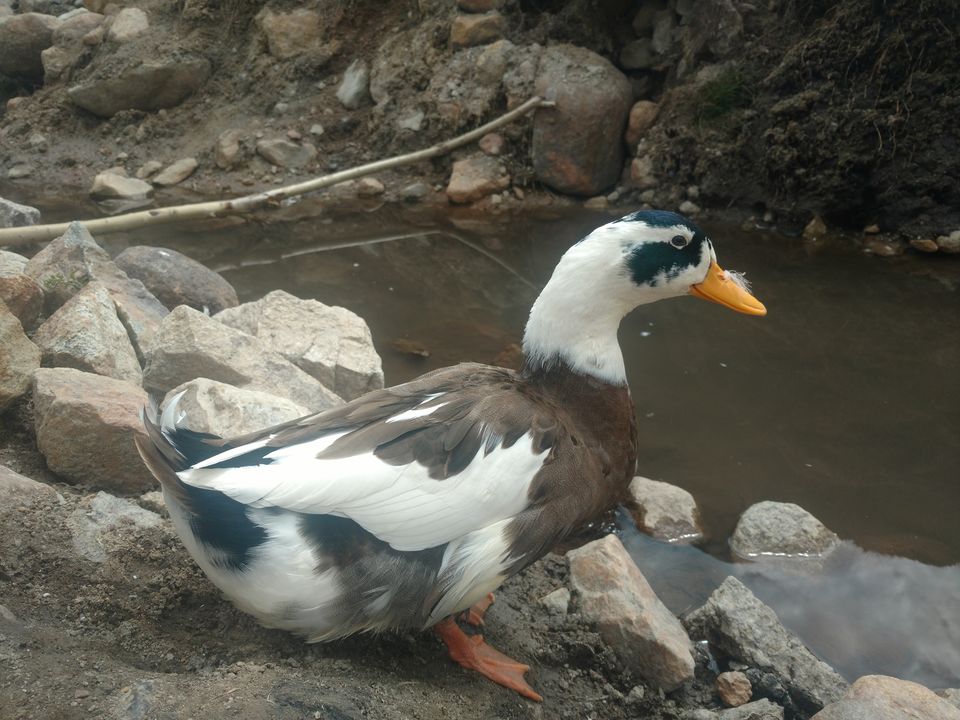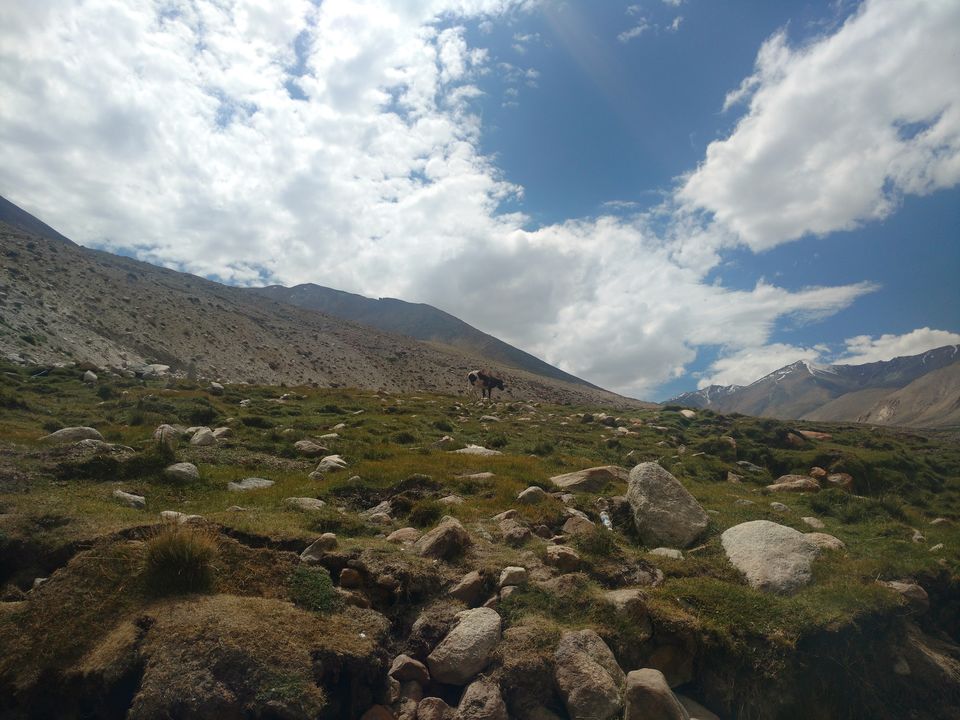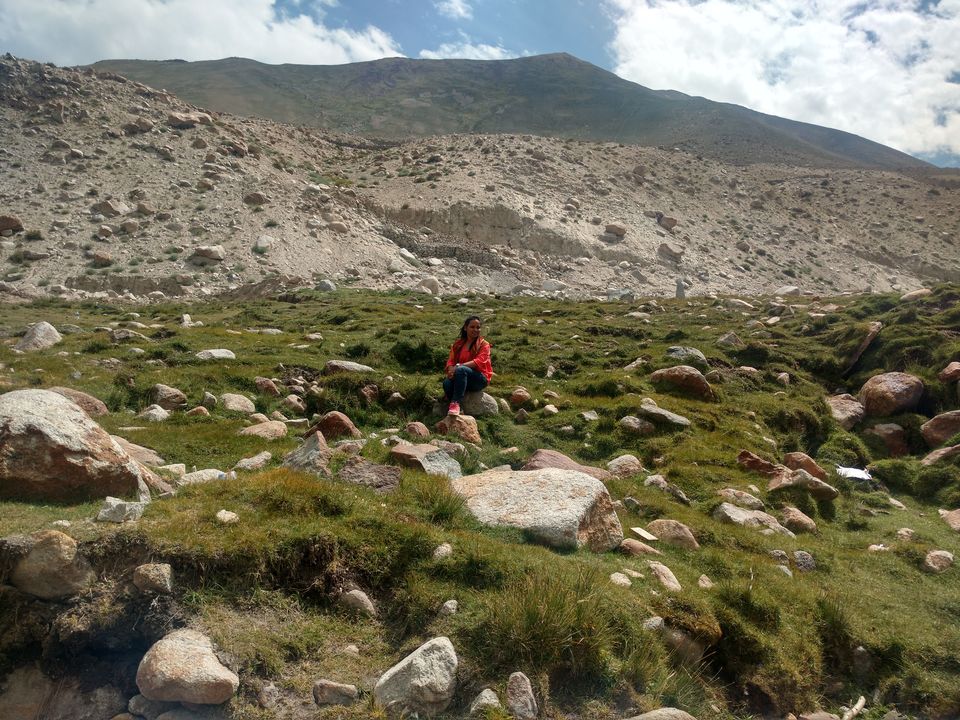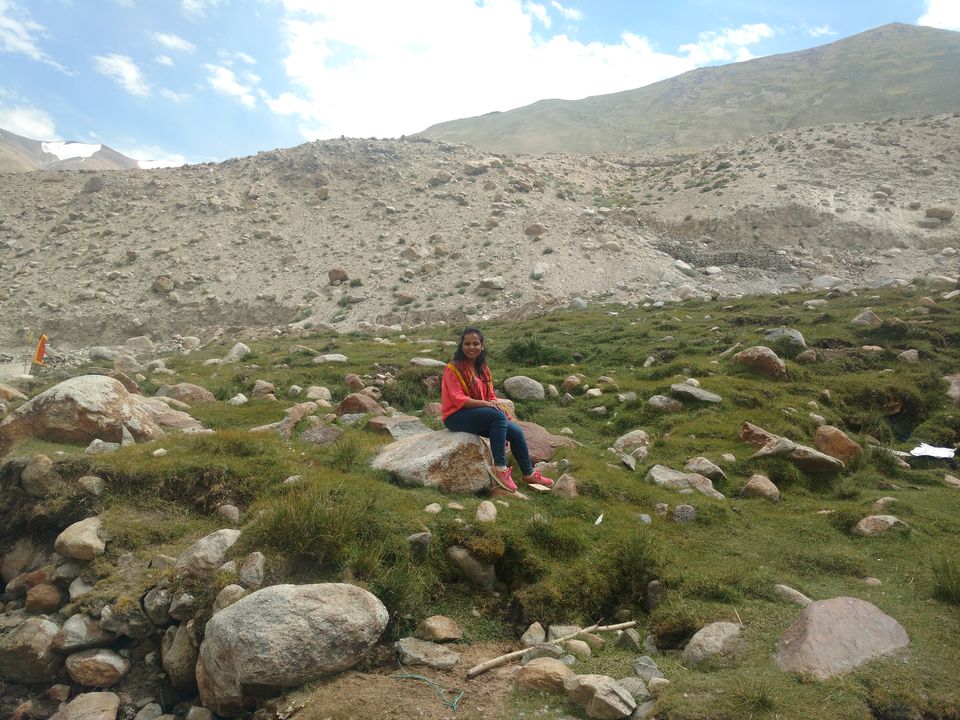 Day 6 this was our last day in Leh. After having our morning breakfast we headed to visit some places near to Leh Hall of Fame, Magnitic Hills, Sangam, Pathar Sahib Gurudwara, Zorawar Fort and enjoyed Light show at Hall of Fame in evening. You can feel the real patriotism for nation at hall of fame and will be proud of Indian army for all the sacrifice they made for nation.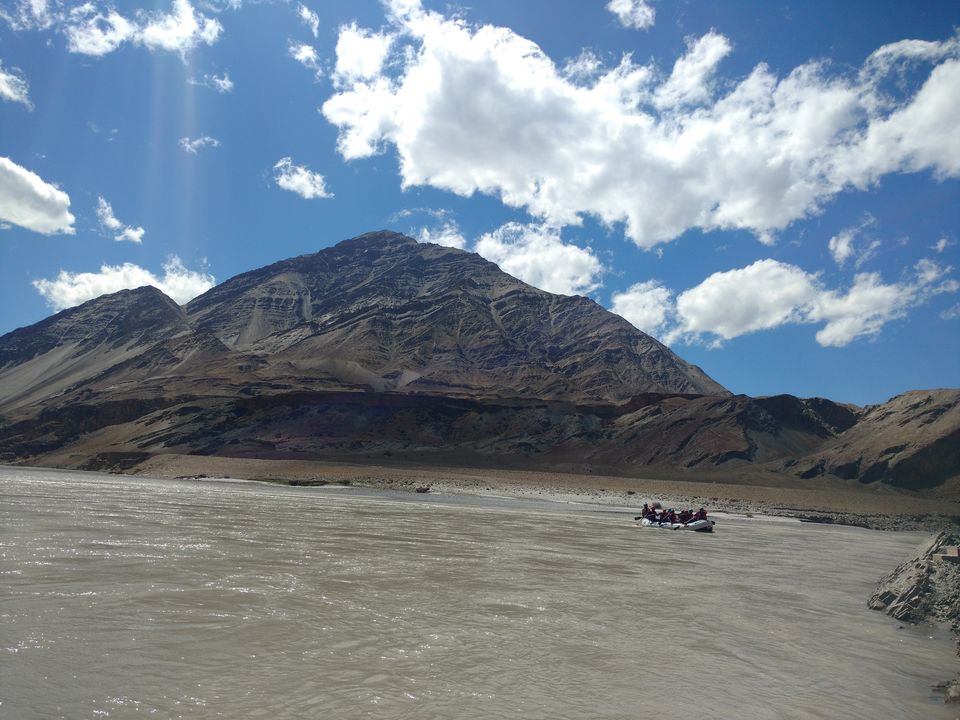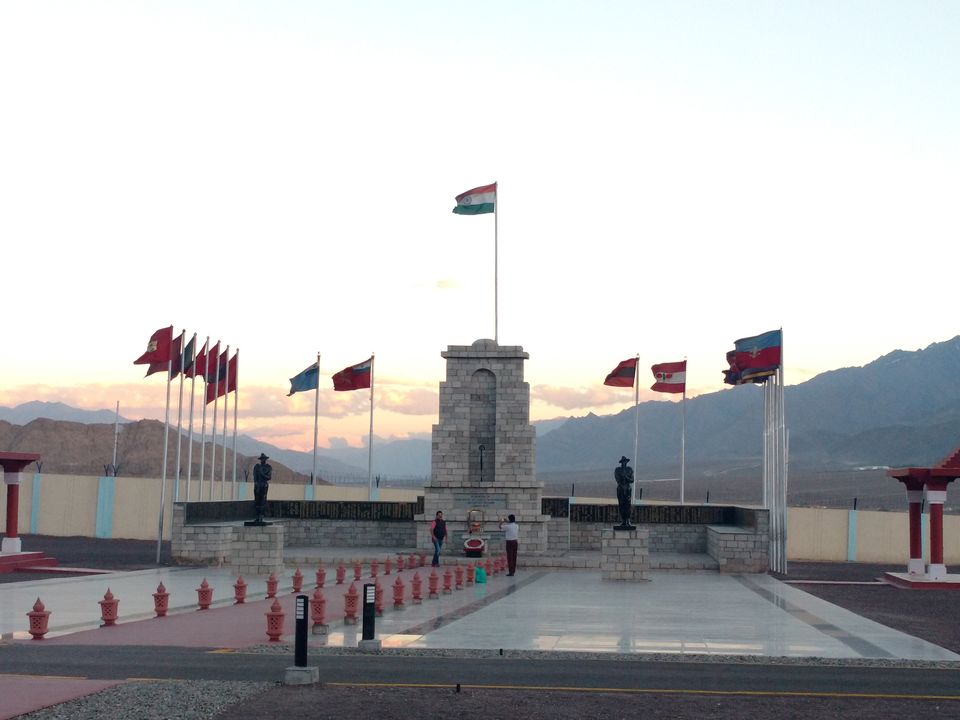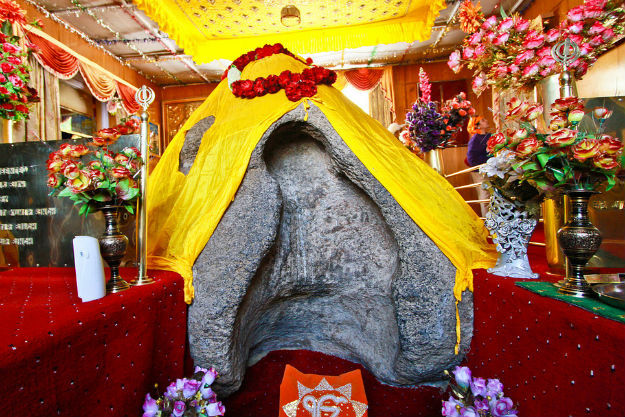 We visited Gurudwara Pathar Sahib after sangam. The Gurudwara is managed by Indian Army.
If you have time you can also visit various other places like Maitrey at Mulbek, Lamayuru Monastery, Lunar Landscape, Redzong Monastery, Alchi Monastery, LikirMonastery, Basgo Palace.
At last the day came when it was end of the journey in such a beautiful place. Our flight was at morning 9:20 am. With all the memories of this land of high passes we headed back to New Delhi back to our work life. But we will soon visit again anytime :) .
Frequent Searches Leading To This Page:-
Best Tour Packages for Ladakh, Ladakh Tour Package for Couple, Best Travel Packages for Ladakh, Best Ladakh Trip Packages, Ladakh Holiday Tour Packages, Top Ladakh Tour Packages For Family, Ladakh Tour Package for Couple from Delhi