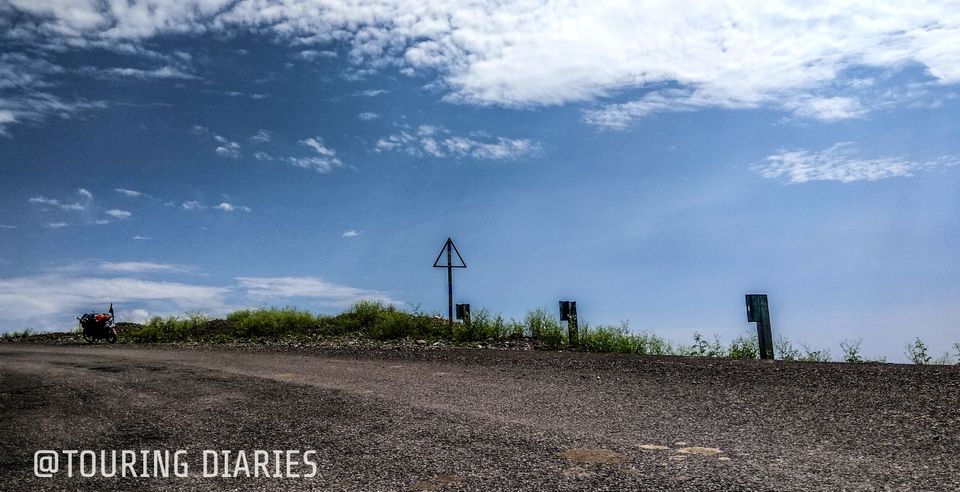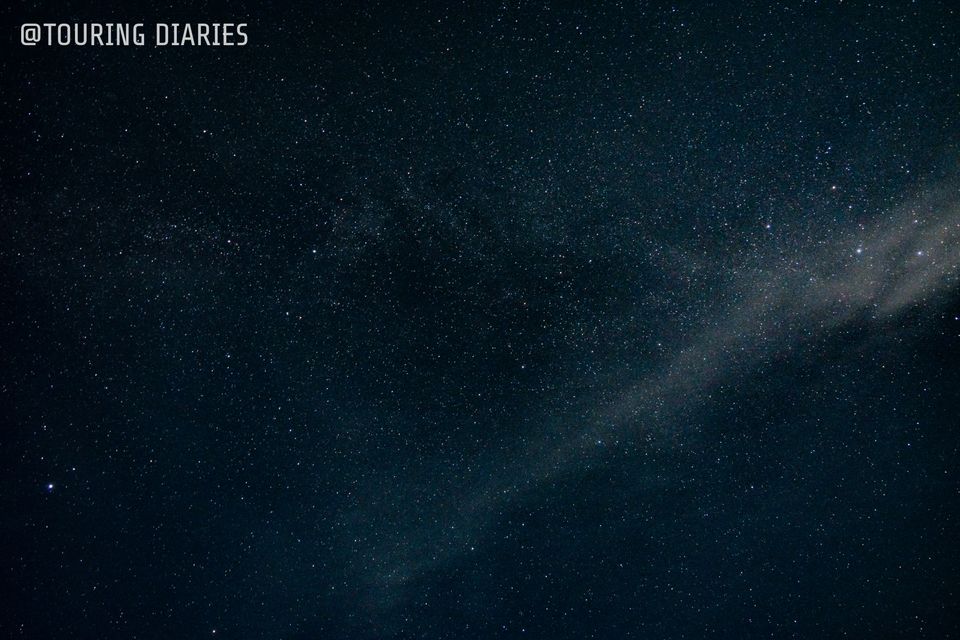 Before we start come along with me on all my journeys here https://www.instagram.com/touringdiaries/
JnK Tourism Sponsored Me !
Before I start detailing my Ride let me give you a little background about my sponsorship. Every year JnK Tourism organises a ride to promote Peace and Tourism in JnK and this time they invited a total of 70 riders from all over India. The main motive of this ride was to promote Peace and to Explore the Unexplored areas in JnK. The itinerary we followed was " Jammu - Basholi - Sarthal - GulabGarh - Sansari - Patnitop - Jammu " .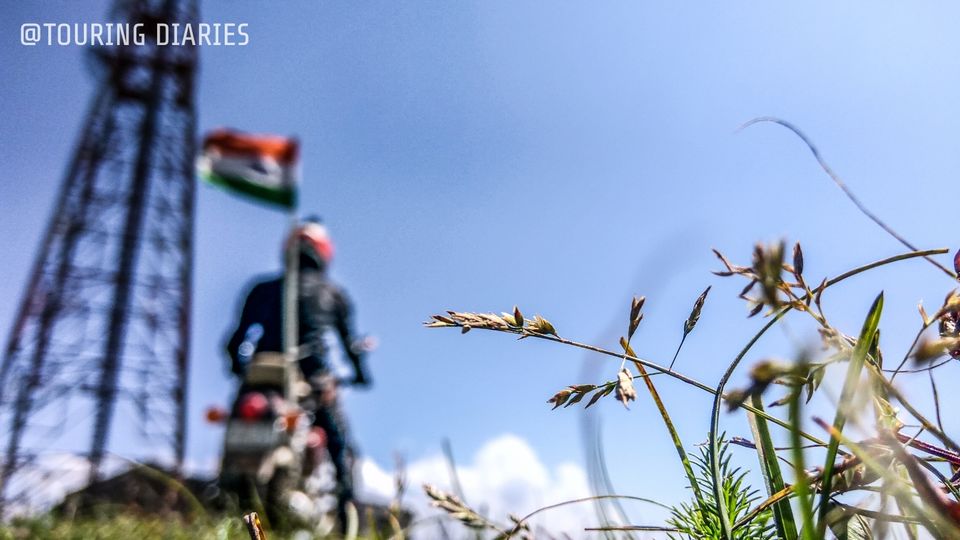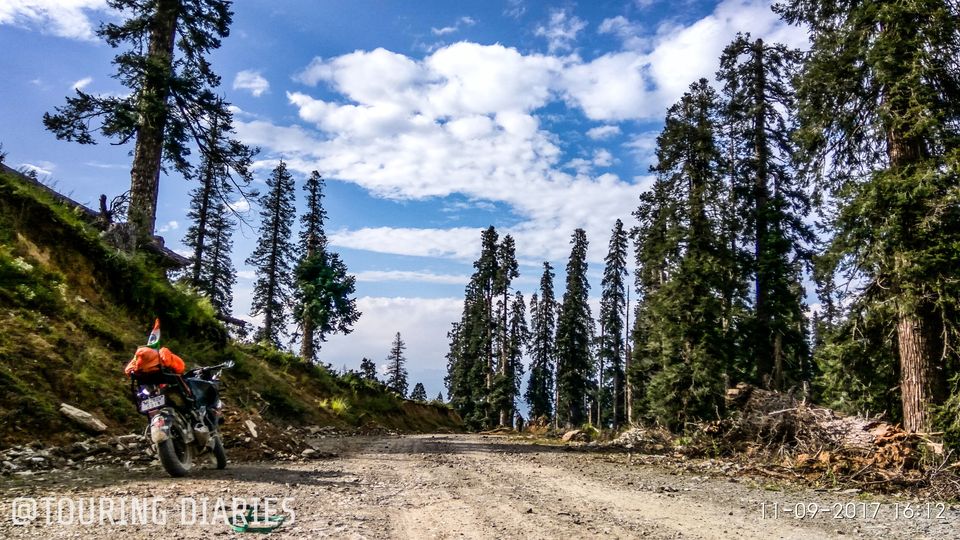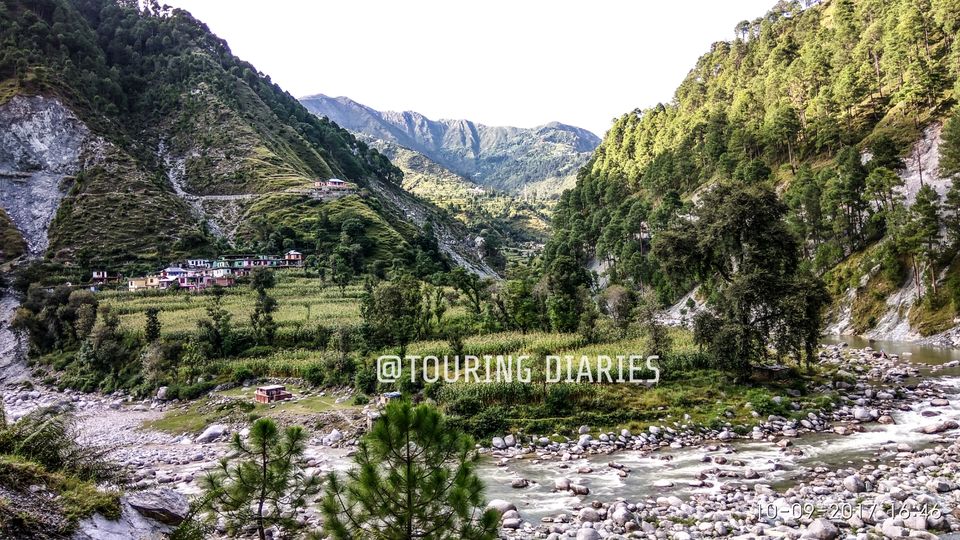 The Great Adventure Ride Starts !
Our Journey Started from Jammu and our destination for day one was Basholi, a small quaint town situated in the middle of hills of Shiwaliks. The major attraction of this town are the famous Basholi Paintings, Basholi bridge that connects JnK with Himachal and the beautiful Ranjit Sagar Dam lake. Though I didnt know about the paintings, I googled about Basholi when I came back :P that's why it is always advised to do proper RnD before you go anywhere. The road from Jammu to Basholi is still under construction with good and bad patches. The best place to stay is a Gov. Guest House which has a nice view of lake and the Basholi bridge with access to the lake as well.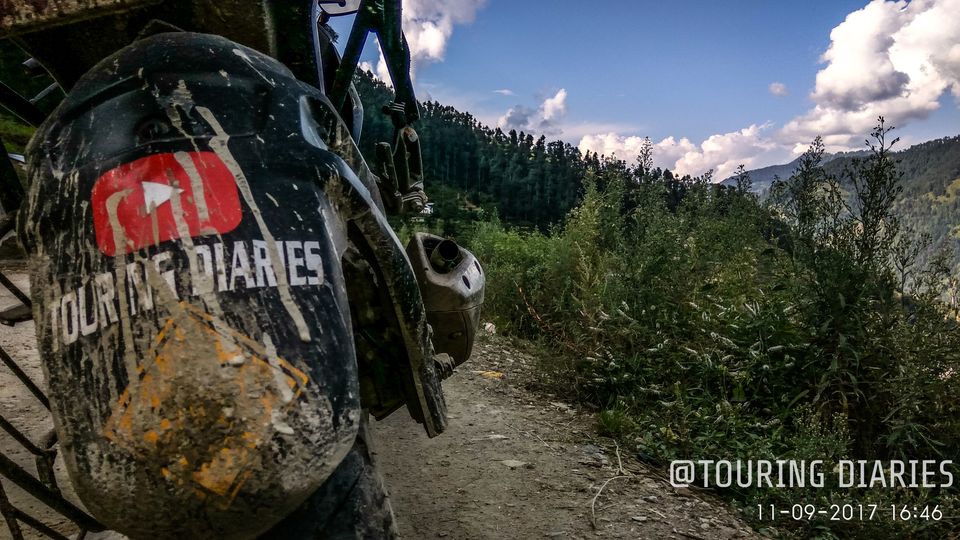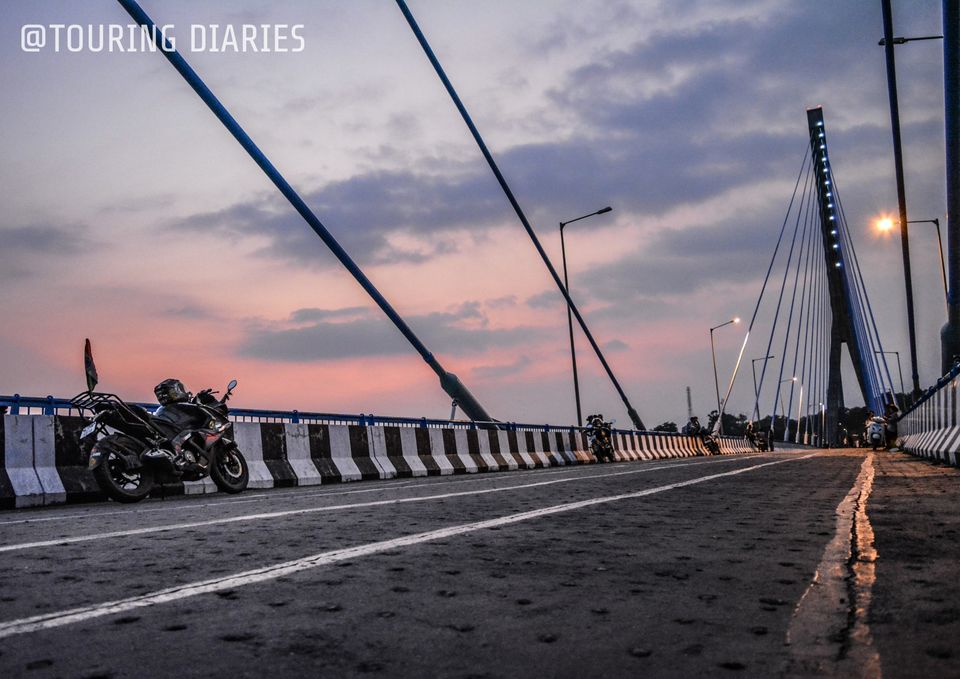 The next day it was raining heavily as we geared up for our next destination " Sarthal " . This Town was the main highlight of the ride. The total distance is 120 Kms and with no good patches, the road tends to get worse after Bani but it was worth the hard-time we were having at the saddle. A small town that gets covered in 10-12 ft snow in early December has limited population with amazing views and spectacular valley. The best place to stay is the Gov TRC guest house where you can either camp to get the feel of it or you can get a cozy room. The place is best to relax by bonfire, eat , drink, stargaze and all this at the cost of no mobile networks; This couldn't be better , right? (you can get signals if you stand on that famous rock and make your phone Simba of the lion ling :P).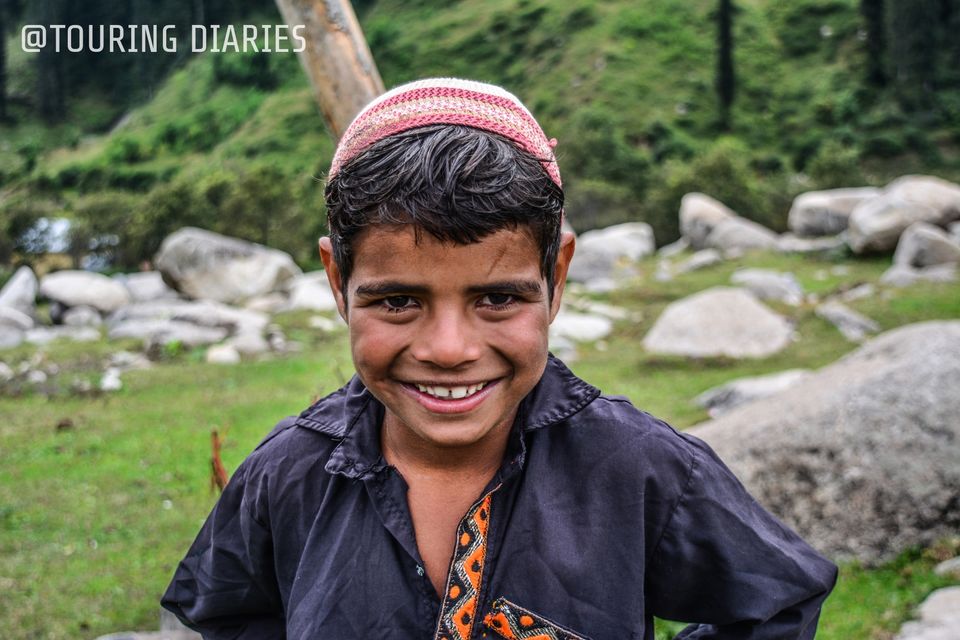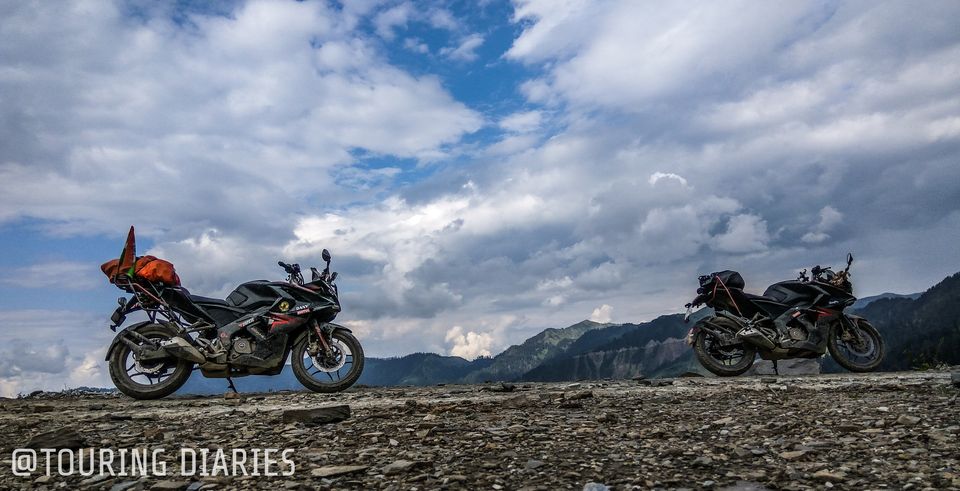 The next day we started from Sarthal towards Bhaderwah via Chatargala Pass. The road to Chatargala is soo beautiful that you'll have a hardtime taking your camera in and out while riding your bike. It is filled with small waterfalls(seven to be specific), water crossings, lush green meadows and amazing mountains from all around. This is the place which deserves some time, look at the immense beauty and adore the great imagination of the creator. We reached Bhaderwah in the evening and stayed at the TRC hotel. The next day we woke up early, explored Bhaderwah. If you are here then don't forget to visit the Famous Temples and Padri Pass(Very Scenic and beautiful).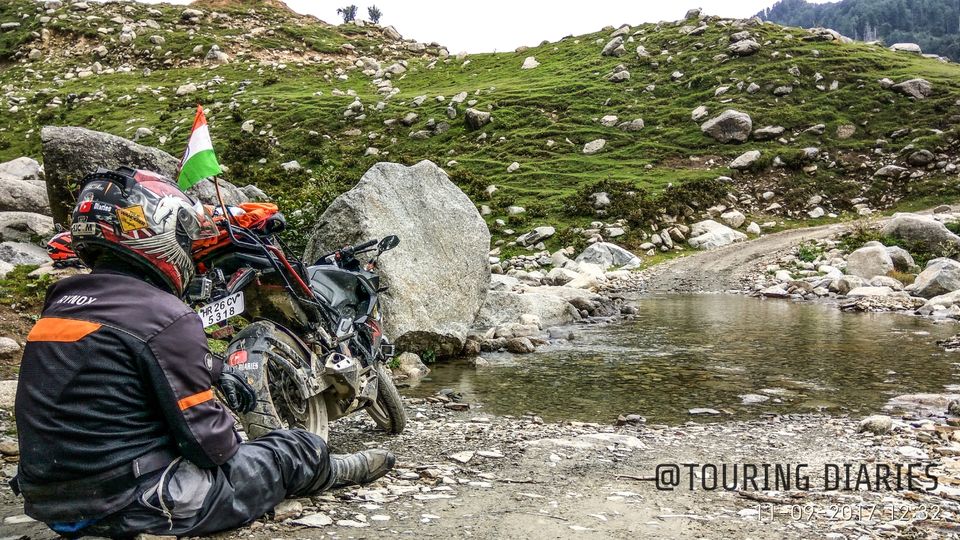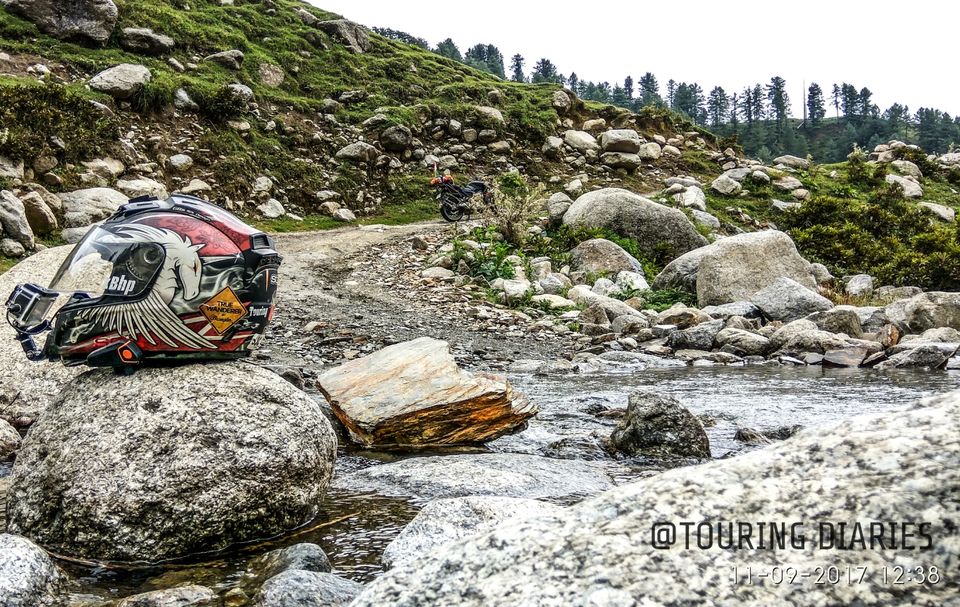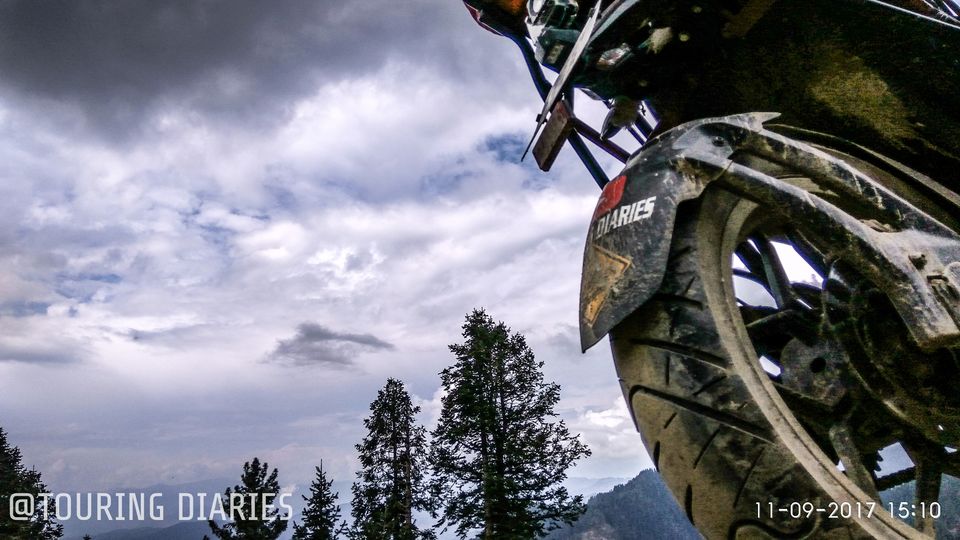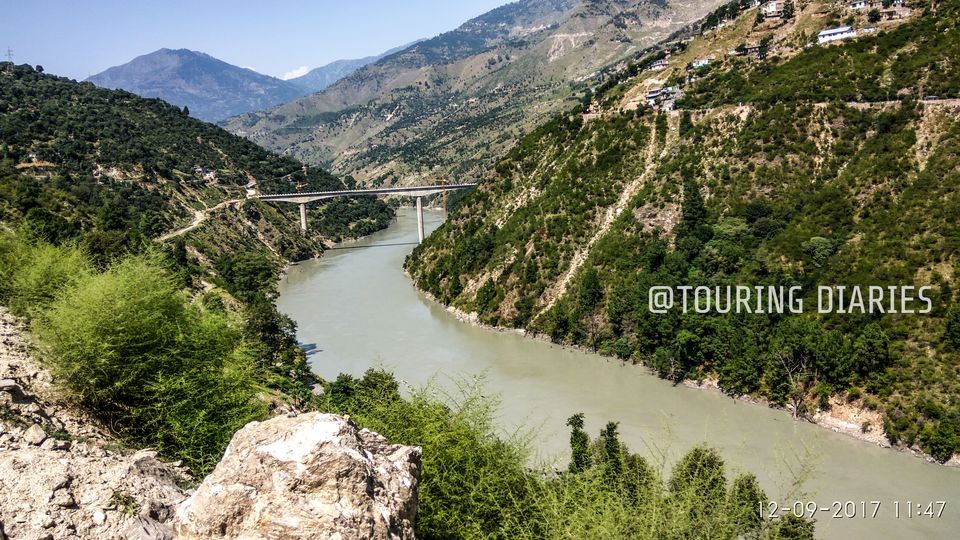 This was the fourth day of our expedition and we were heading towards Gulabgarh via Kistwar. We were amazed to find good roads in Bhaderwah but that happiness of ours didn't last for long as we continued on our path towards Kistwar via Doda. We were again facing bad roads and rough patches until 10 KM's were left for Kistwar. We had our lunch at Kistwar at around 5 PM and then left towards Gulabgarh. We were very late to cover this patch but since this was planned we were now riding on the worlds most deadliest road that too in the dark. We reached Gulabgarh at around 9 PM , pitched up our tents and stayed at Gulabgarh Stadium. This is a very small town with quite a few good places to visit; Gulabgarh is the base camp for the famous Machail Mata Yatra, then comes the hot water spring "TattaPani" which is accessible via a 10 min trek but believe me " itni door aake yaha jana banta hai ", then you have options to explore the near by areas and trek to the glacier.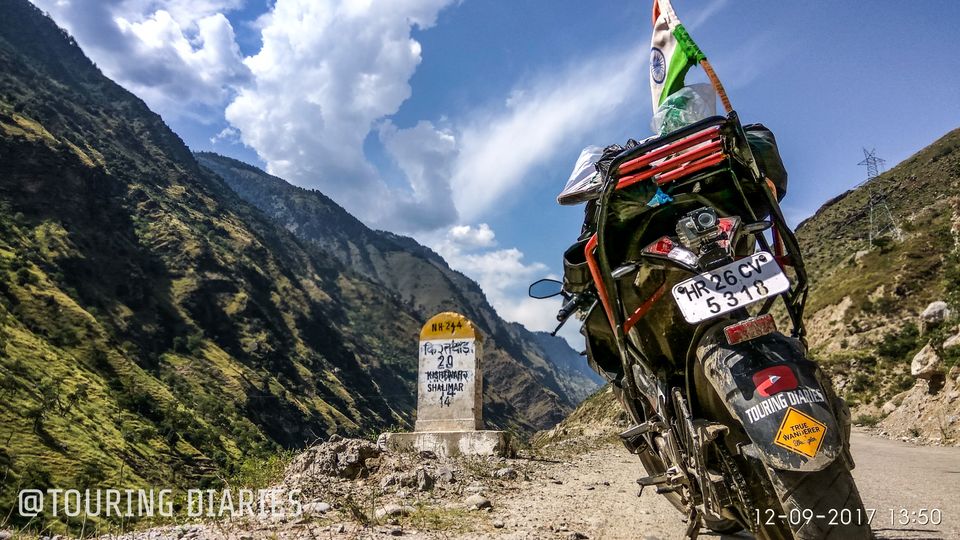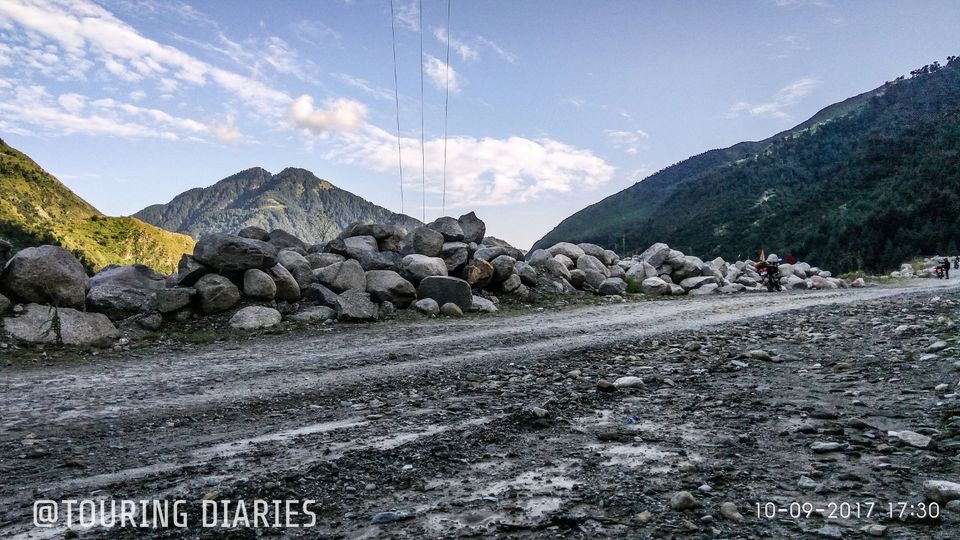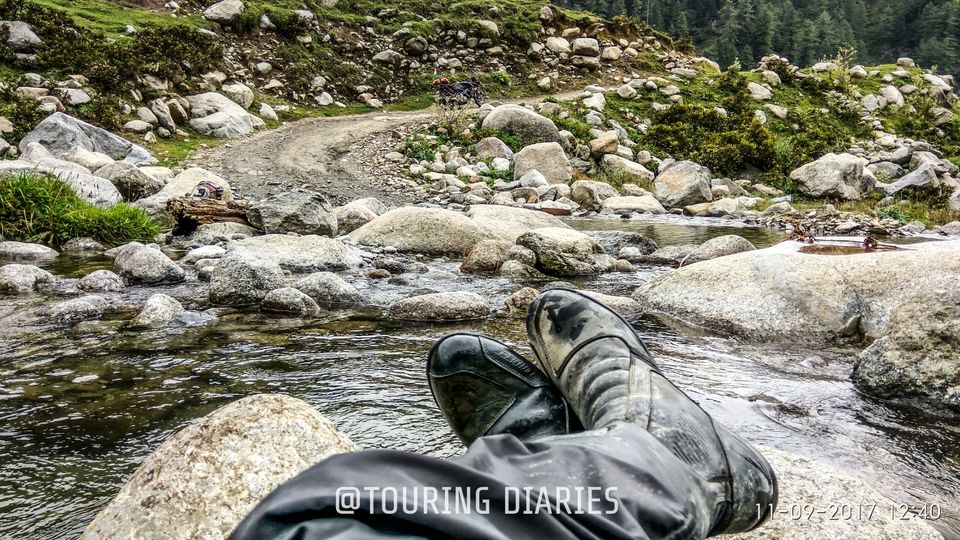 The next day we started gearing up for our task of conquering the World's Most Deadliest road and Cliffhanger. Time for being a little dramatically realistic, how a website describes this trail " Terrifying high mountain trail, with a length of 234 KM(for me it was much shorter). If your GPS ever thinks it's a good idea to DRIVE on this road , then it maybe time to get a new one ! It's a narrow , windy road with no guard rail or secure edging for about 100 miles, with views of the valley thousands feet below " This was one of a kind description of the road we were going to take today.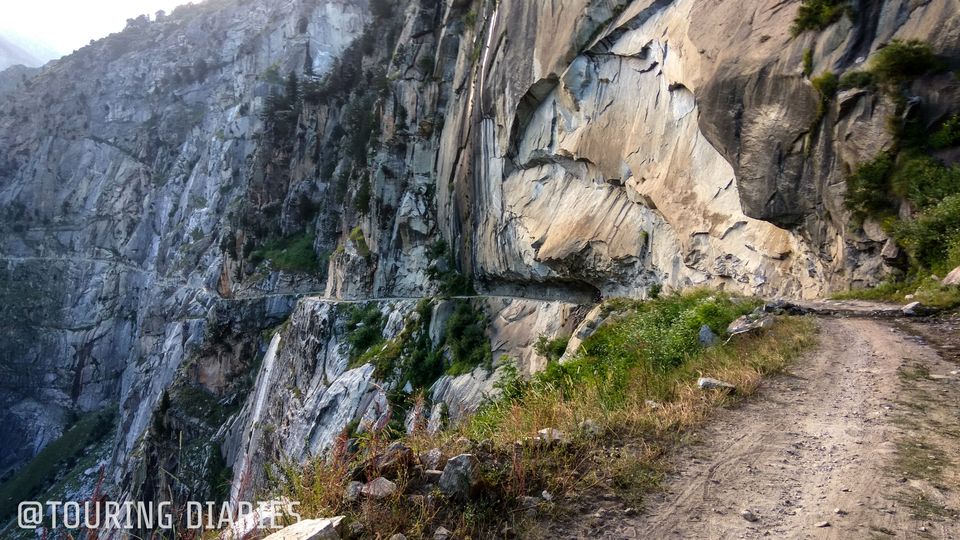 We started at around 10 in the morning from Gulabgarh and took infinite breaks not because we had some problems but because of the beautiful views this roads has to offer " har 5 min mei bag se camera nikalna padta tha ". The road is good for 4 KMs and then wears out to its original character of being dangerous and scary. We took our first break at Ishteyari, had lunch and then continued towards Sansari crossing the world famous CliffHanger Road. We reached Sansari, Pangi Valley at around 5 PM, took pictures and left as we were in Himachal now. We couldn't continue further because it wasn't part of Jammu and we were bound to follow the orders. We headed back towards Gulabgarh, covering the distance at a faster rate as It was getting dark and none of us wanted to ride on this terrain in the dark. We reached our camp site at around 8 PM after a very adventurous, thrilling and fun filled ride.The complete trail has a lot to offer, full of shimmering water falls, views to die for, amazing people and culture, heavenly blue skies with white clouds and the perfect path to live up your adventurous instinct. If you're planning to visit these places you can get accommodation easily at each place, just make sure don't go when the Machail Mata yatra is going on, at that time it is flooded with pilgrims(but this mattes if you want to stay in Gulabgarh). The best time to visit is from July to Oct, when the Sach Pass is open, so that you can complete the whole circuit.
I'll be sharing my catalog of pictures and videos on my Instagram and Youtube Page respestively(@TouringDiaries)
Bahot Bol lia ab maine :P , now it's time for pictures to speak and prove what I have told you is just 10% of the beauty of this route.