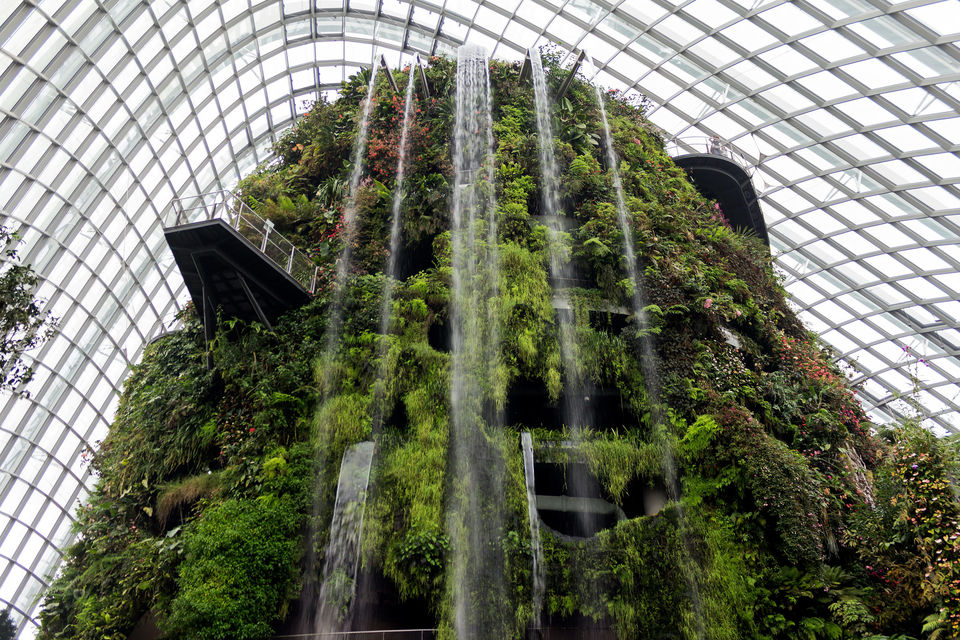 One of the most famous and extremely popular attractions in Singapore is Gardens by the Bay.
Located directly opposite the Marina Bay Sands hotel, catch the MRT to Bayfront and you will be a two minute walk away from the gardens. On arrival, we were truly blown away by the size of the Supertree Grove and the picturesque views that awaited us.
Flower Dome and Cloud Forest
We headed over Dragonfly Bridge towards Flower Dome and Cloud Forest. A combined ticket to access both cost us $28 each (August 2018) and we spent a couple of hours exploring the domes. Walking through each one was incredibly relaxing and we truly felt at one with nature. 9:00am – 9:00pm is the domes opening times.
Flower Dome is noted as the largest glass greenhouse in the world! The display of flowers from all over the globe is mesmerising and a must-see for somebody who enjoys beautiful arrays of colour and is inspired by nature.
Cloud Forest is home to the world's tallest indoor waterfall at 35 metres – be sure to catch a glimpse from the platform above too! The mist-filled Cloud Walk and Treetop Walk inside the dome transport you to a place high above the ground, but probably isn't recommended for people who aren't fond of heights.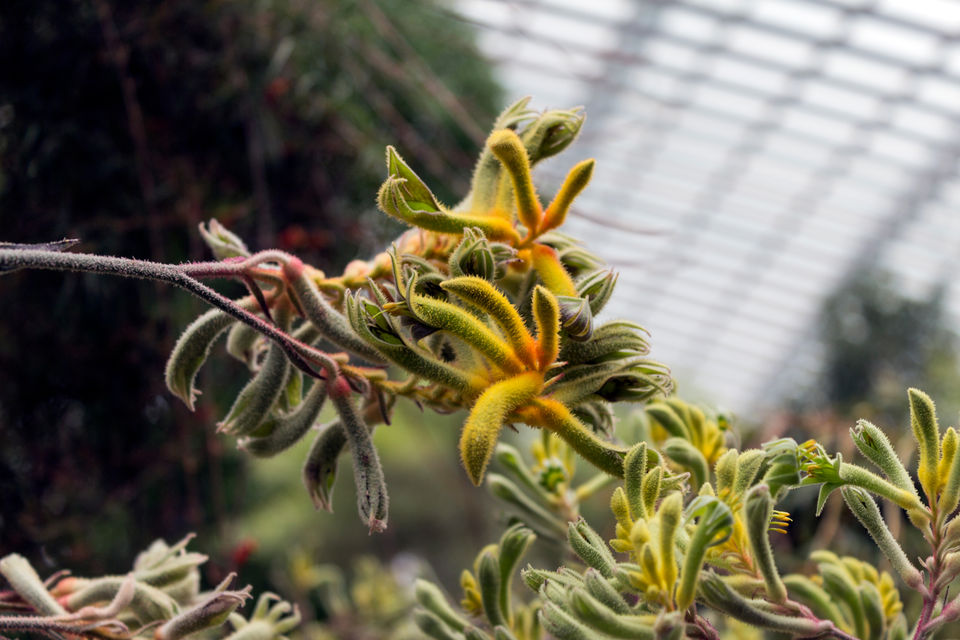 OCBC Skyway
If you are one for panoramic views and heights then this is a must do! The skyway stands as 22 metres tall and admission to this spectacular walkway is only $8. For the full experience, make sure to catch one of the nightly light shows whilst up there and you are guaranteed to be stood in awe!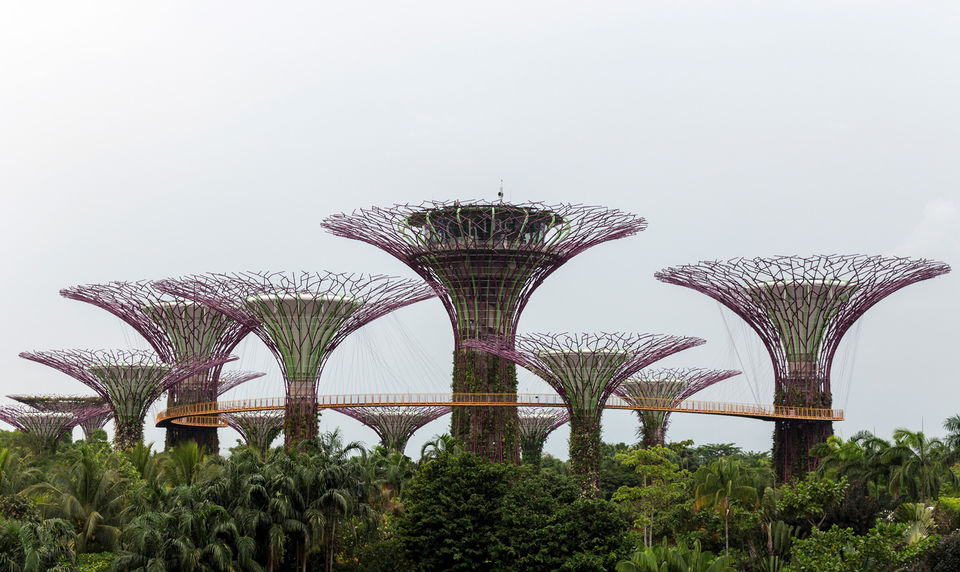 Garden Rhapsody Light Show
Join hundreds of people every night and lie underneath the Supertrees to witness a magnificent display of dazzling lights and upbeat music that will leave you mesmerised. Oh, and we forgot to mention that it is completely FREE of charge! How could you say no? The light shows are at 7:45pm and 8:45pm each night at the Supertree Grove, lasting for fifteen minutes each time. Watch as the trees truly do come to life!