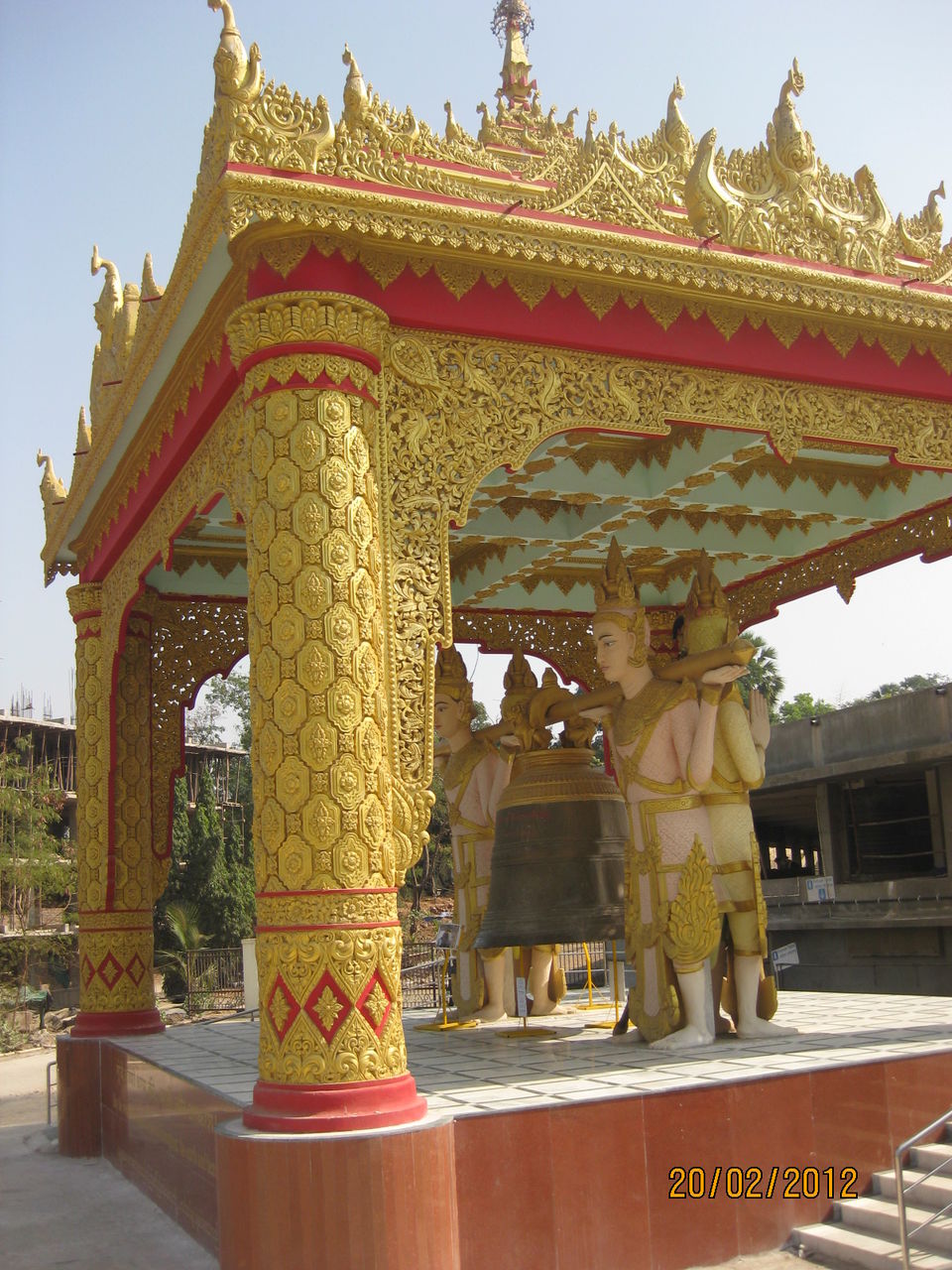 If you want to see one of the biggest and beautiful architecture in Mumbai then do visit Global Vipassana Pagoda in Gorai. This is one of the best architectural construction in Mumbai and situated in a very tranquil location next to Gorai creek.
This pagoda consists of three sub-domes and largest dome has bone relics of Gautama Buddha enshrined in the central locking stone of the dome. The relics were originally found in Bhattiprolu, Guntur district, Andhra Pradesh, South India. This dome is known as the world's largest hollow stone masonry structure containing relics of the Buddha.
The height of the dome is approximately 29 meters and height of the building is 96.12 meters and became biggest hollow stone monument in the world, breaking the record of Gol Gumbaz Dome of Bijapur, India. The hollow pagoda serves as a very large meditation hall having capacity of 8000 people. This place also provide classes for Vipassana ( Meditation). This course are held free of charge at the meditation center and you can contact authorities for more details.
So if you are looking for meditation or want to witness the biggest hollow stone monument in the world, this can be a perfect one day tour for you. With this you can also cover near by places.
How to Reach- This place is easily accessible from Borivali Station. You can reach here by boat from Gorai Jetty or can use bus plus auto.
Generally People Spend -1-2 hours
For more information about this place click here.
Please follow the rules and regulations of this place and respect the culture.
Near by Attraction/places- If you have time you can visit Essel World ( Amusement Park) and can also explore some near by beaches such as Gorai and Manor. Both beaches have lot of resorts so you can also have good relaxing Sunday afternoon lunch. My recommendation is Manoribel.