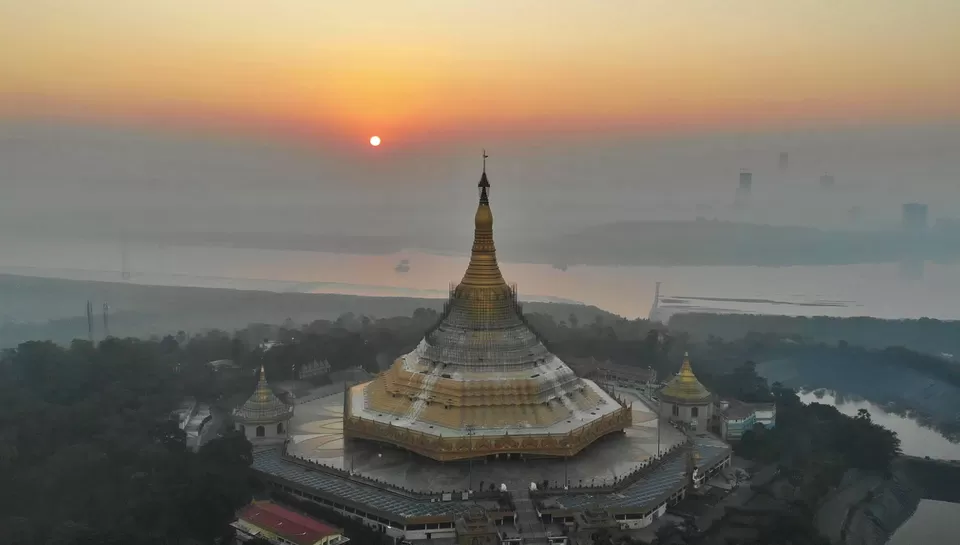 If you want to find some peace away from the chaotic life of Mumbai city, this is where you can head off to - Global Vipassana Pagoda, Gorai.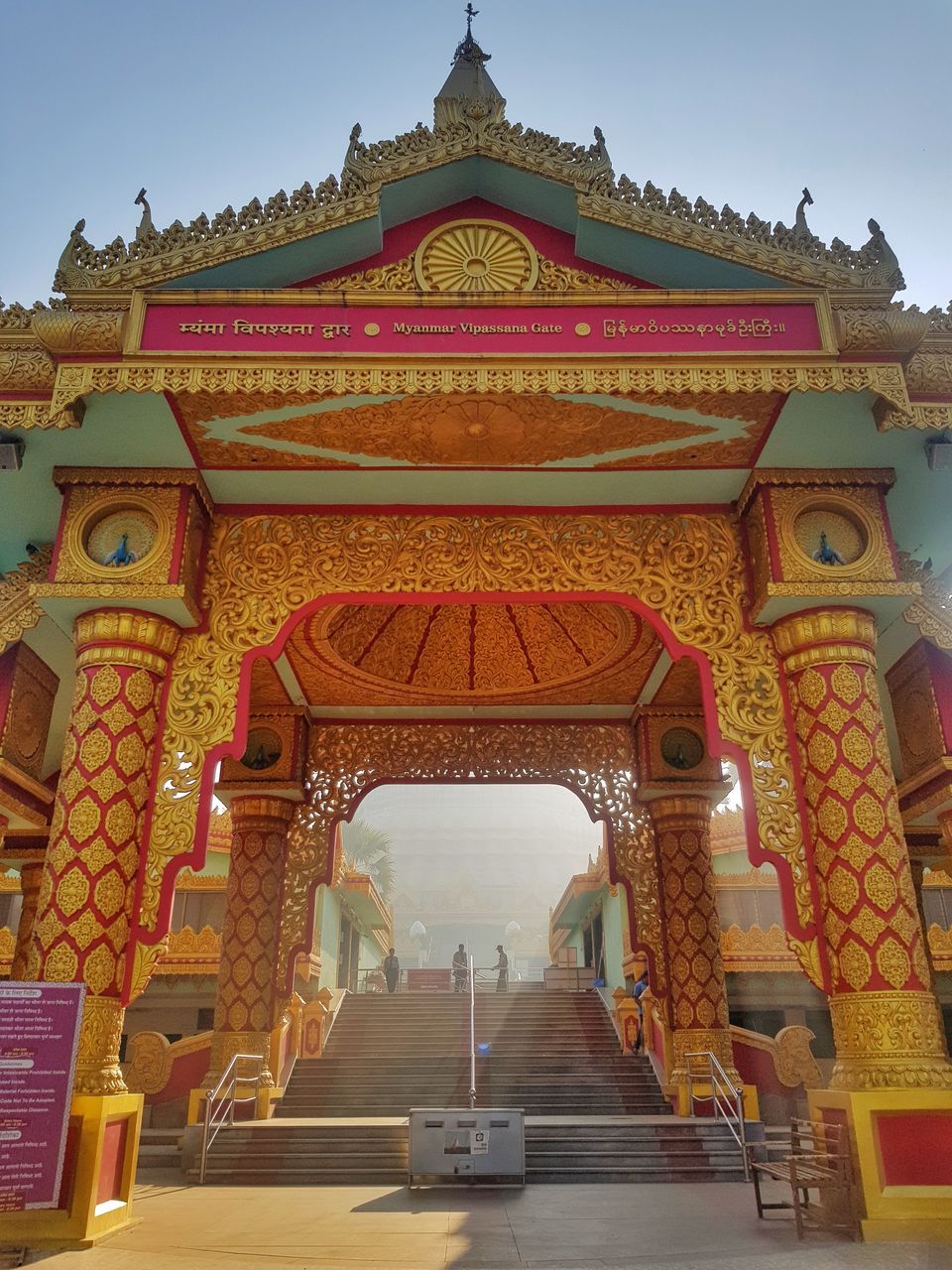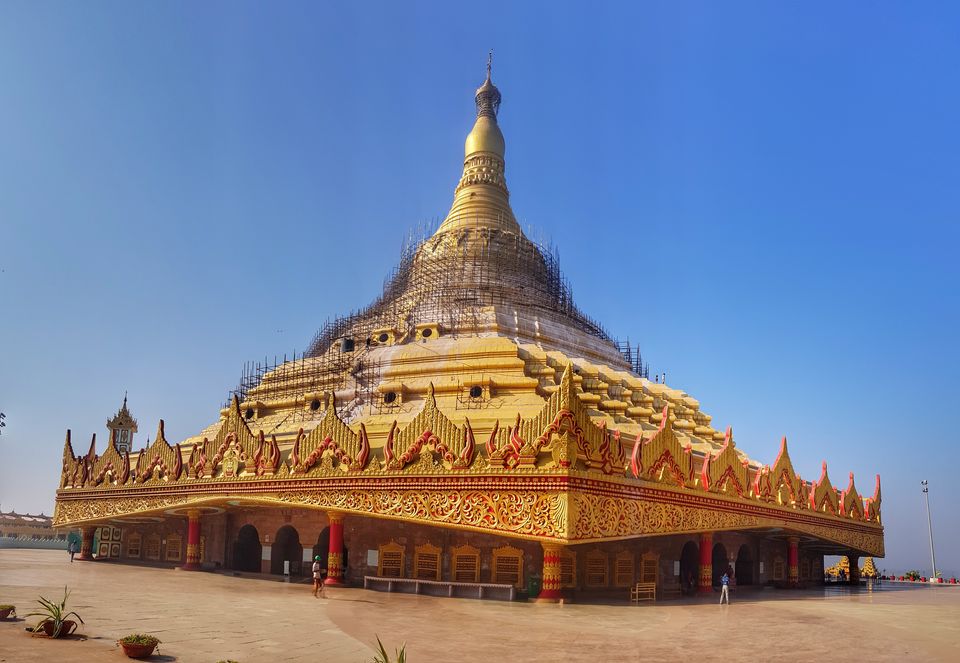 Details about the Global Vipassana Pagoda:
The dome of this gorgeous temple resembles the Shwedagon Pagoda of Myanmar. It is known to be one of the world's largest stone domes standing without any supporting pillars and here, 8000 people can meditate at the same time. Global Vipassana Pagoda follows the values of Gautam Buddha and has been spreading his teachings since 2009.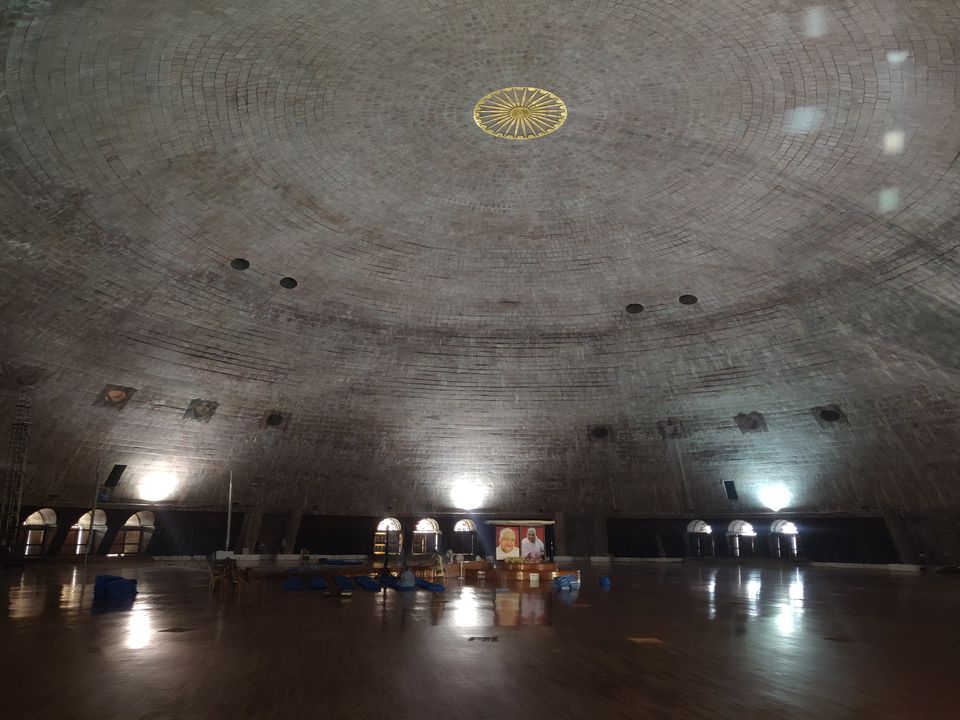 Apart from the large main dome, the complex has two smaller domes, namely North Pagoda and South Pagoda. There is a also a statue of a seated Buddha statue, carved out of a single marble rock.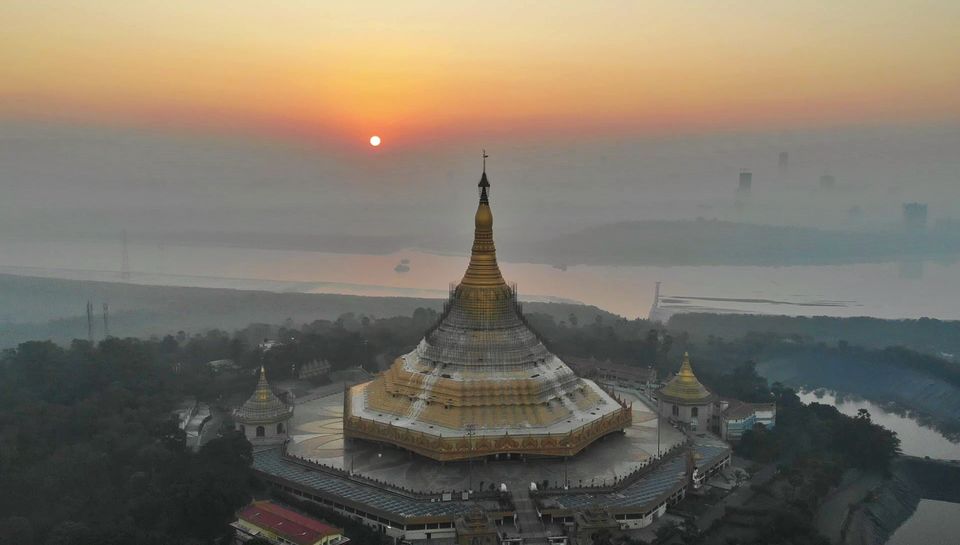 How to reach?
You can reach Global Vipassana Pagoda at Gorai Beach Mumbai with the help of ferries and also by road or train.
The nearest railway station to Global Vipassana Pagoda is Borivali.
Once you get off the train, you can board a bus or hail a taxi/auto for Gorai creek. From there, you can take a ferry to Global Vipassana Pagoda. The Essel World jetty is the nearest to the pagoda, so board a ferry which takes you there.
Entry fee & timings: There is no entry fee & Timings are from 9am to 7pm.
Meditation courses: They are offering the 10 day Vipassana meditation course. Visitors can take the 1 hour course at the small domes.
Here are a few things to keep in mind:
- Only Vipassana meditators may enter the main dome and meditate.
- Be seated for the entire duration when you're taking the Aanapana sessions.
- You have to remain silent inside the domes.
- Switch off your mobiles or turn down the volume.
- Global Vipassana Pagoda doesn't have any dress code but dressing appropriately goes without saying.
To know more about this place, you can check out their official website.
Ready to travel for free? Earn credits and redeem them on Tripoto's weekend getaways, hotel stays and vacation packages.