Glittering tall above the modest skyline of suburban Mumbai, the Global Vipassana Pagoda is a sight reminiscent of Myanmar, one of the most beautiful countries I have ever visited. The massive golden structure has transformed the cityscape of the quiet neighbourhood of Gorai and has become one of Mumbai's true hidden gems.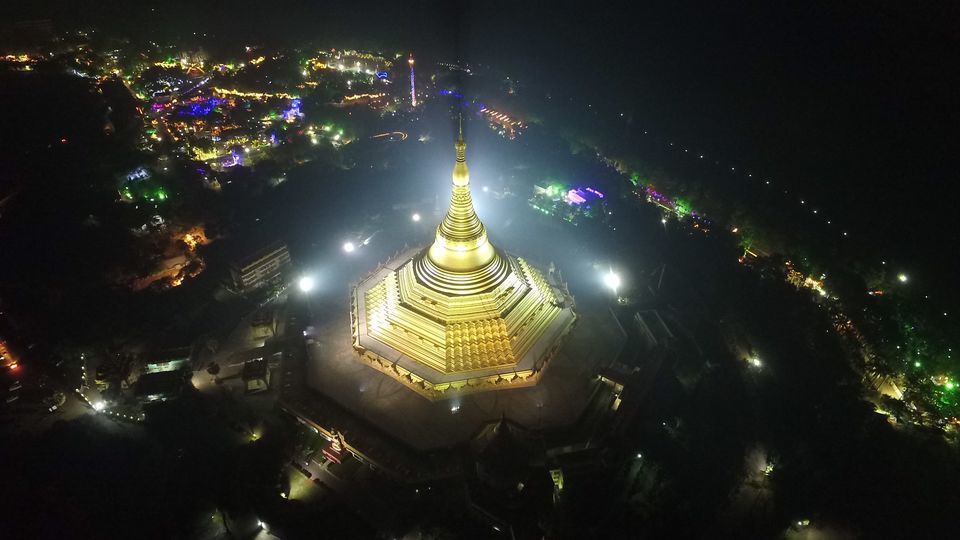 The Global Vipassana Pagoda was built to create a space for people to come together and meditate. It is a massive structure, fashioned after the iconic Shwedagon Pagoda in Yangon, as a symbol of gratitude towards the nation of Myanmar for keeping the tradition and technique of Vipassana meditation alive through the centuries.
Vipassana is said to have been taught in ancient India over 2,500 years ago. Today the technique is most commonly taught in 10-day courses at over 200 centres around the world.
Visitors today come here to bask in the serenity of its massive meditation hall, which is among the largest of its kind in the world. There is a massive dome housed within the pagoda, which is the world's largest dome structure made out of stone. An engineering marvel in itself, the pagoda is designed to survive for thousands of years and is held without the support of any pillars. It is considered to be one of the seven wonders of Maharashtra.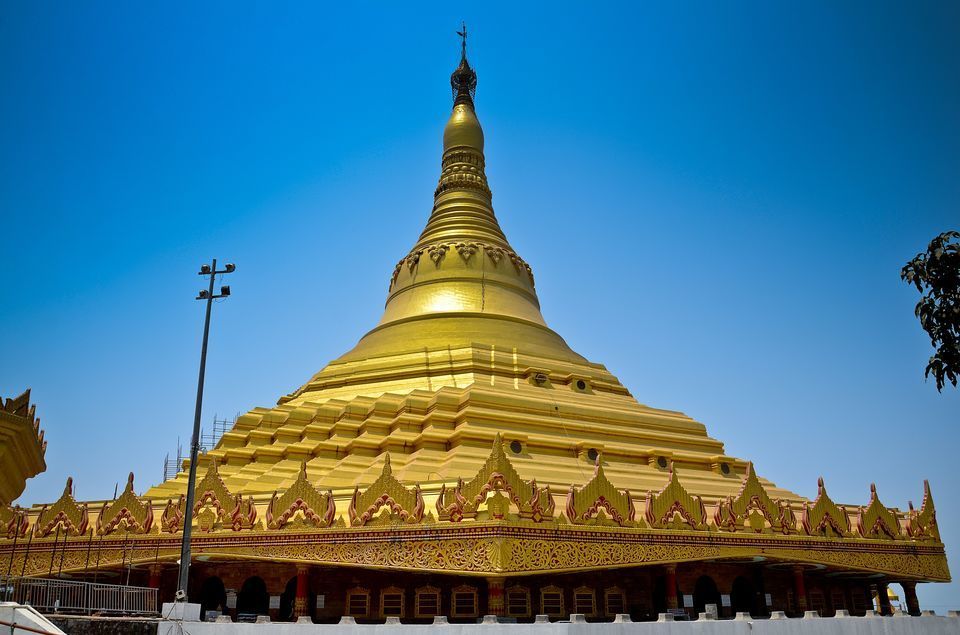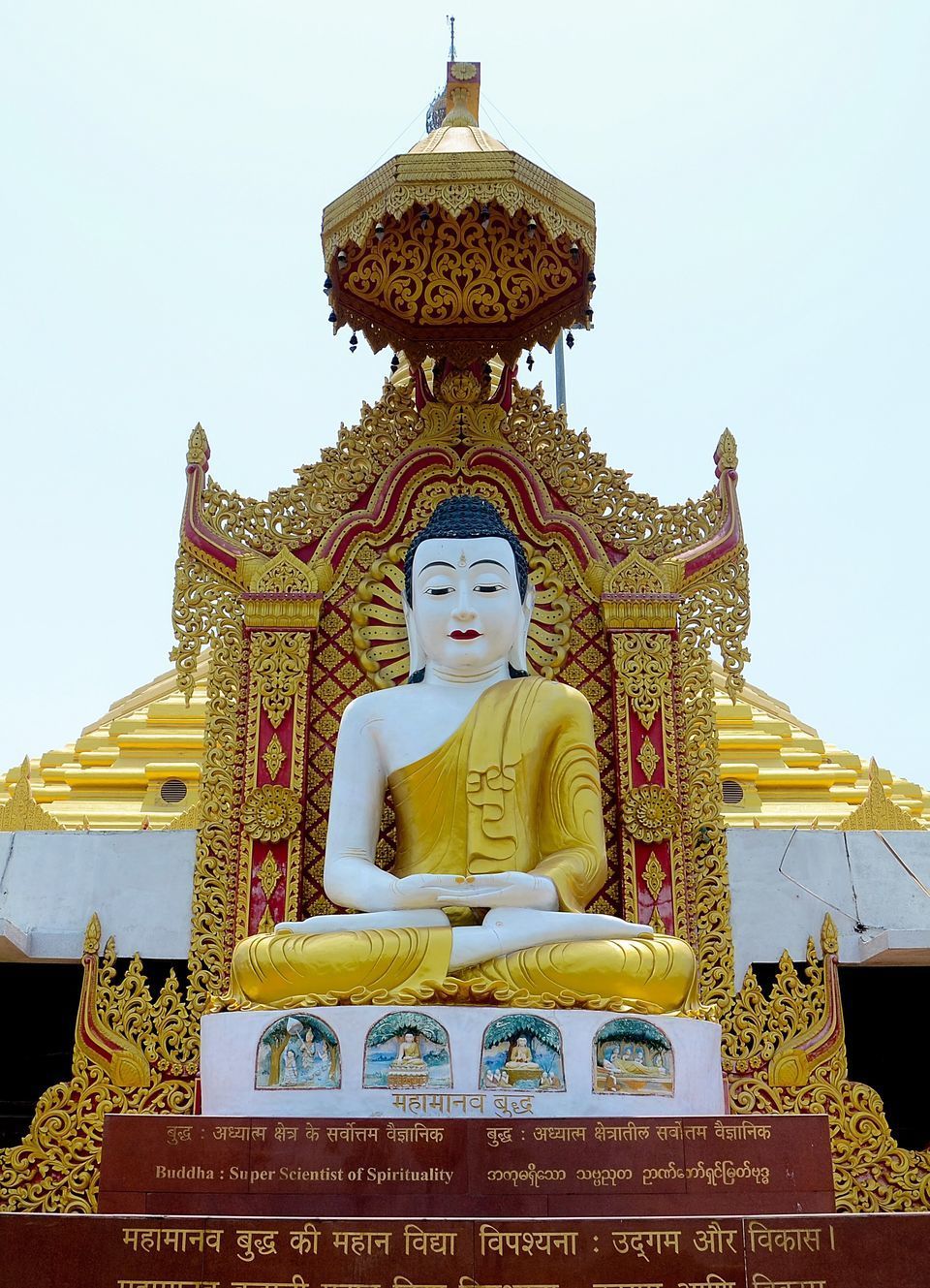 Everyone who visits the pagoda has the opportunity to participate in a mini Aanapana meditation session – a 10-minute immersion into the introductory lesson of Vipassana. These courses are guided, relaxing and absolutely free. No visit to the pagoda is complete without taking advantage of this amazing opportunity. For locals of Mumbai and travellers alike, this is an excellent chance to learn authentic methods of meditation conducted under the guidance of trained practitioners. They are offered throughout the day, from 10AM to 6PM.
Visiting the Global Vipassana Pagoda
The Global Vipassana Pagoda is a short distance from Essel World in Gorai, about an hour and a half drive from the Chhatrapati Shivaji Maharaj International Airport. If using public transportation, the nearest bus stop is at the entrance of the pagoda (Bus no. 4 from Bhayandar West Railway station) and the nearest local train station is Borivali (7.2km).
Hours: 9am to 6.30pm
What is Vipassana?
The first time I completed the 10-day Vipassana course, I knew I had just done one of the hardest things I will ever do in my life.
Vipassana courses are silent and intense. The day starts at 4am and ends at 9pm, with more than 10 hours of guided meditation scheduled throughout the day, with breaks for food and tea. Challenging for both your mind and body, the course aims at a self-transformation through self-observation, accomplished through intensive meditation, austerity and complete silence.
To learn more about Vipassana, click here.
How to prepare for Vipassana
Practice meditation everyday, for at least a month. Ideally, you should be able to meditate continuously for a full hour before you take a 10-day Vipassana course. Although, all levels of meditators are welcome to apply.
If you are new to meditation, start with 5 to 10 minutes of sitting still everyday. Slowly increase this duration, until you can be still for at least half an hour. Try to focus on your breath, and keep your breathing rhythmic and relaxed. In under a month, you will start to notice improvement in mental clarity and focus. A lot of people also report a significant increase in memory and recall within a few short weeks of disciplined meditation.
Apps such as Headspace and The Mindfulness App are excellent to help you get started. There are also several guided meditation podcasts available for free online.
How to apply for Vipassana
You can find all future Vipassana courses listed here. Search for your preferred location and language to see all available slots. Most centres offer courses in English, along with one other local language. You are required to report mid-day on the start date of the course, so plan accordingly.
There are over 200 Vipassana centres in the world, over a 100 of which are Asia. From Sweden to Fiji, Vipassana courses are available pretty much anywhere in the world. They are often located in quiet, beautiful places and are an experience in their own right.
The 10-day Vipassana courses are popular with travellers, most of whom learn about the practice through word-of-mouth from previous students. For advanced students, courses of up to 30 days are conducted at many centres.
Fees: All Vipassana meditation courses are free, but donations are recommended on a completely voluntary basis since all operations are funded by student donations. Your donation will cover the cost of offering the course to future Vipassana students. So please offer whatever you can afford. Donations are accepted only at the end of the course.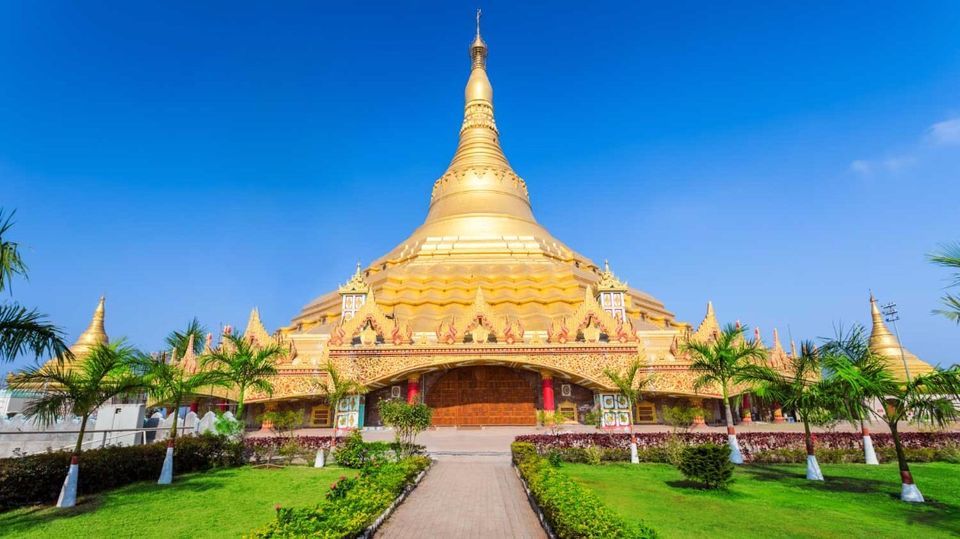 Have you visited the Global Vipassana Pagoda? Did you take part in the mini Anapana session? Share your experience with the community on Tripoto or in the comments section below.
Frequent Searches Leading To This Page:-
global vipassana pagoda, global vipassana pagoda inside, weekend getaways from mumbai, solo female travel destinations in india, solo travel india female packages, solo female travel destinations in south india