Mumbai is such a crowded city popularly known as city of dreams as we all know about this. Where we sometimes feel like we need to be alone and no matter what comes to our path we want peace in our self, well i was surfing through internet i found a place which was unknown to all, well when i took the detail information regarding this place and left alone to spend some quality time with myself.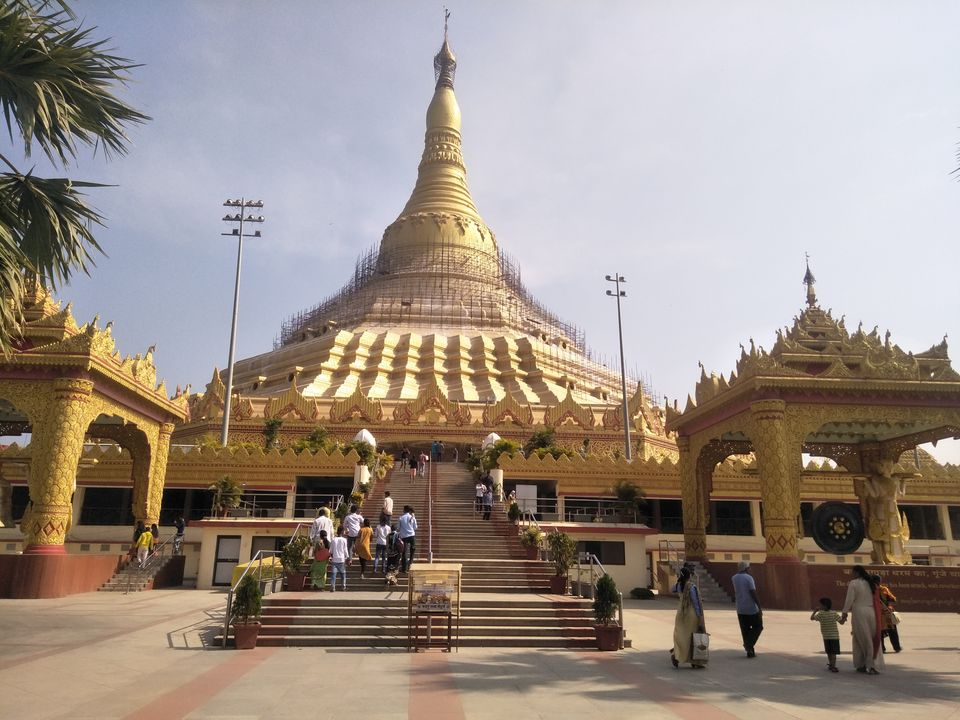 how to reach:- Mumbai traveler can get down through Borivali staion west and get sharing rickshaw for Gorai khadi cost 20/- which will drop you near gorai khadi , from there you have to catch ferry which is charging 50/- for return journey, it takes 15 mins to cross that khadi and from the initial point you can see pagoda straight ahead. once the boat reach over there you will see a small garden which an entry point to water kingdom and esselworld, but once you enter the garden directly take your left and walk for 5-10 mins and you will reach pagoda.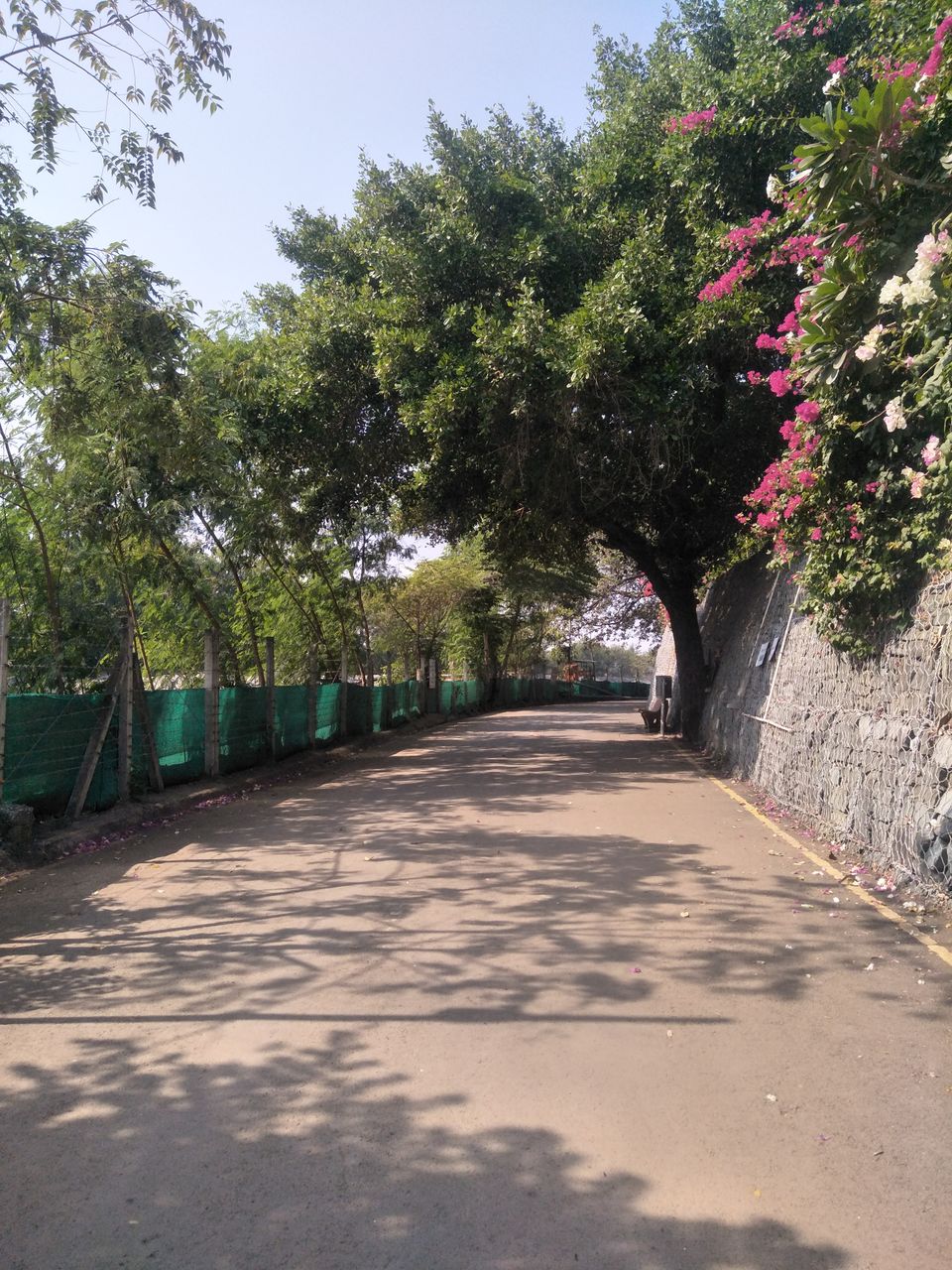 2:- if you have your own bike reach directly to gorai khadi where they load bicycle to cross another path and you can reach over there.any how you have to reach gorai khadi.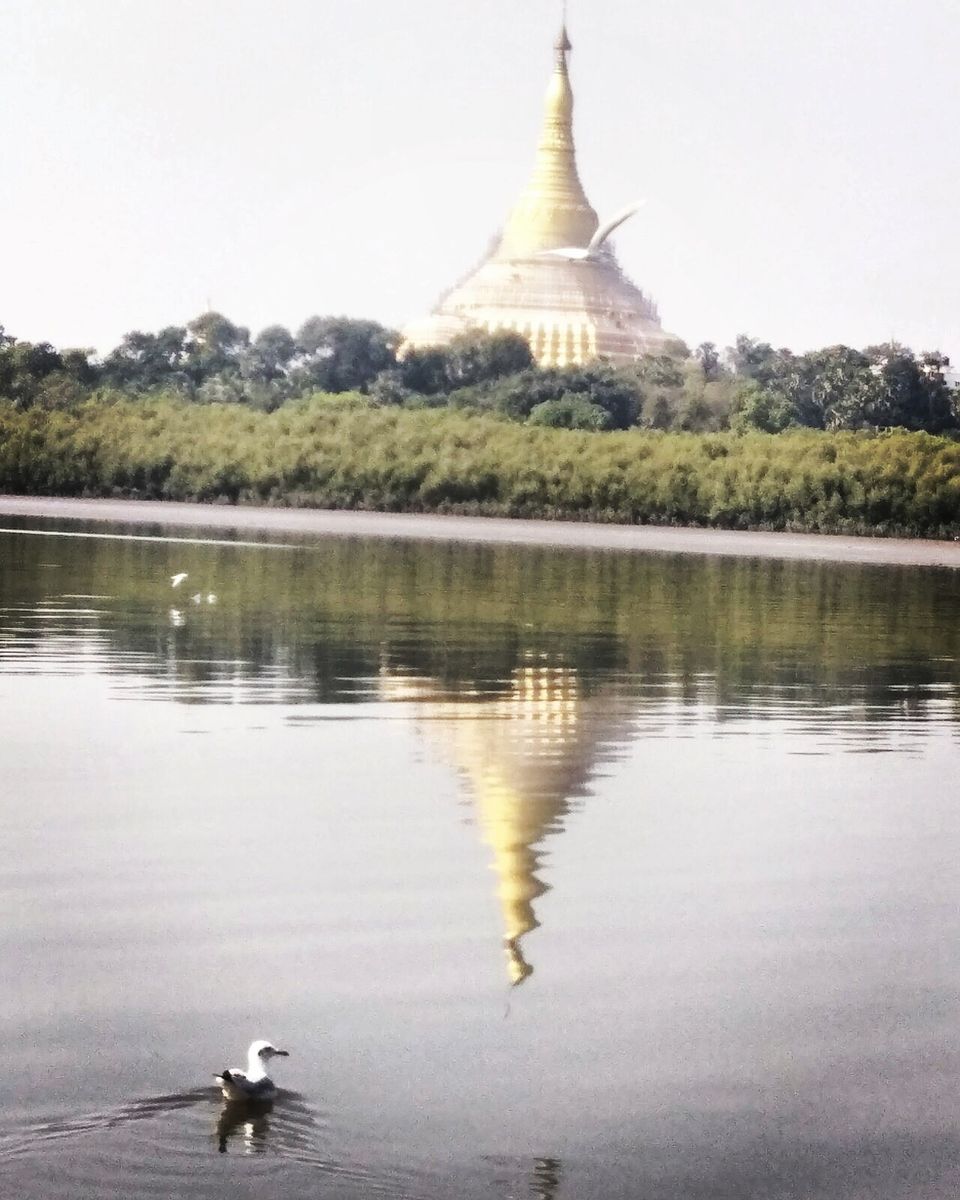 Major attractions:- huge fortified , well maintain sculpture and peace, entry fees is free
1:- pagoda museum
2:- Buddha's journey
3:- small theater ( shows how pagoda was built and how many of them contributed towards that)
4:- library, shopping store and courses offered those who want to learn pali Language
5:- Meditation center.
So one can carry their mobiles but cameras are not allowed, no photo shooting so keep your belongings very save
The Global Vipassana Pagoda is a Meditation Dome Hall with a capacity to seat around 8,000 Vipassana meditators (largest such meditation hall in the world) near Gorai, North-west of Mumbai, India. The Pagoda was inaugurated by Pratibha Patil, then President of India on 8 February 2009.[1] It is built on donated land on a peninsula between Gorai creek and the Arabian Sea. The pagoda is to serve as a monument of peace and harmony. The Global Vipassana Pagoda has been built out of gratitude to Sayagyi U Ba Khin (1899 - 1971), Vipassana teacher and the first Accountant-General of Independent Burma, who was instrumental in Vipassana returning to India, the country of its origin.[2]
Built entirely through voluntary donations, the purpose of the Global Vipassana Pagoda is to: 1) share information about Vipassana, and 2) remove misconceptions about the Gotama the Buddha and his teachings. "The Buddha did not teach Buddhism. During his lifetime, he did not convert a single person to Buddhism", said the late Principal Vipassana Teacher S.N.Goenka (whose idea it was to build the Global Vipassana Pagoda), in his article 'Why the Vipassana Pagoda'."One will be surprised to hear this and will not want to believe it, because we have been hearing, speaking, reading and writing contrary to this fact for such a long time. But the historical truth is that the Buddha neither taught Buddhism nor made any person a Buddhist." Vipassana is the practical quintessence of the universal, non-sectarian teachings of the Buddha.[3]
Its traditional Burmese design is an expression of gratitude towards the country of Myanmar for preserving the practice of Vipassana. The shape of the pagoda is a copy of the Shwedagon Pagoda (Golden Pagoda) in Yangon, Myanmar. It was built combining ancient Indian and modern technology to enable it to last for a thousand year.
This place kept all its preaching safe, since explained that during the time which has being passed India loosed the origin of Buddha teaching though it was started in India but everything was washed off and Myanmar kept that all very safe and return it , and hence Pagoda was built. People can donate for maintenance of that place.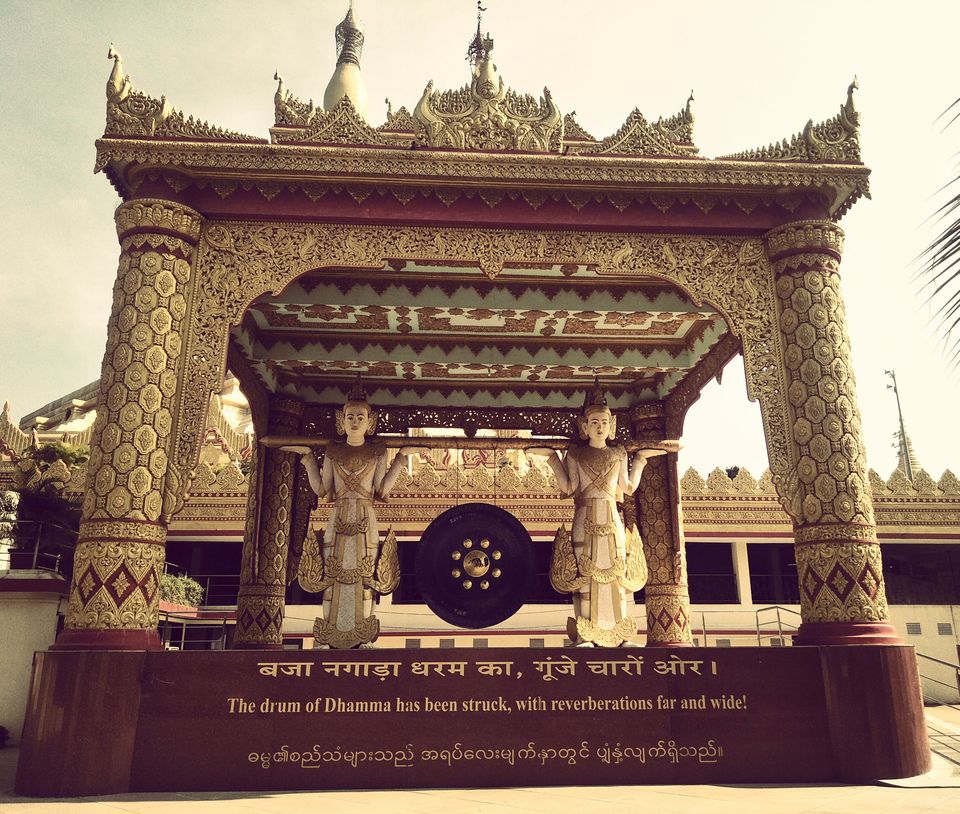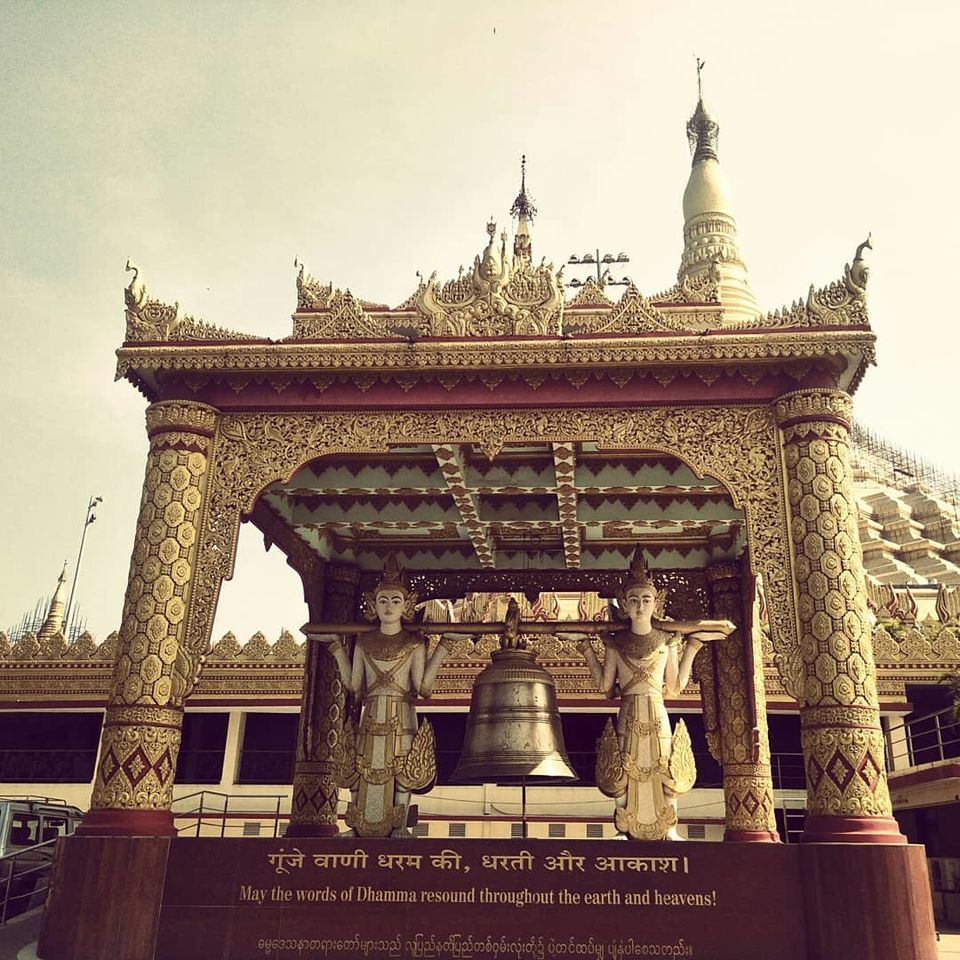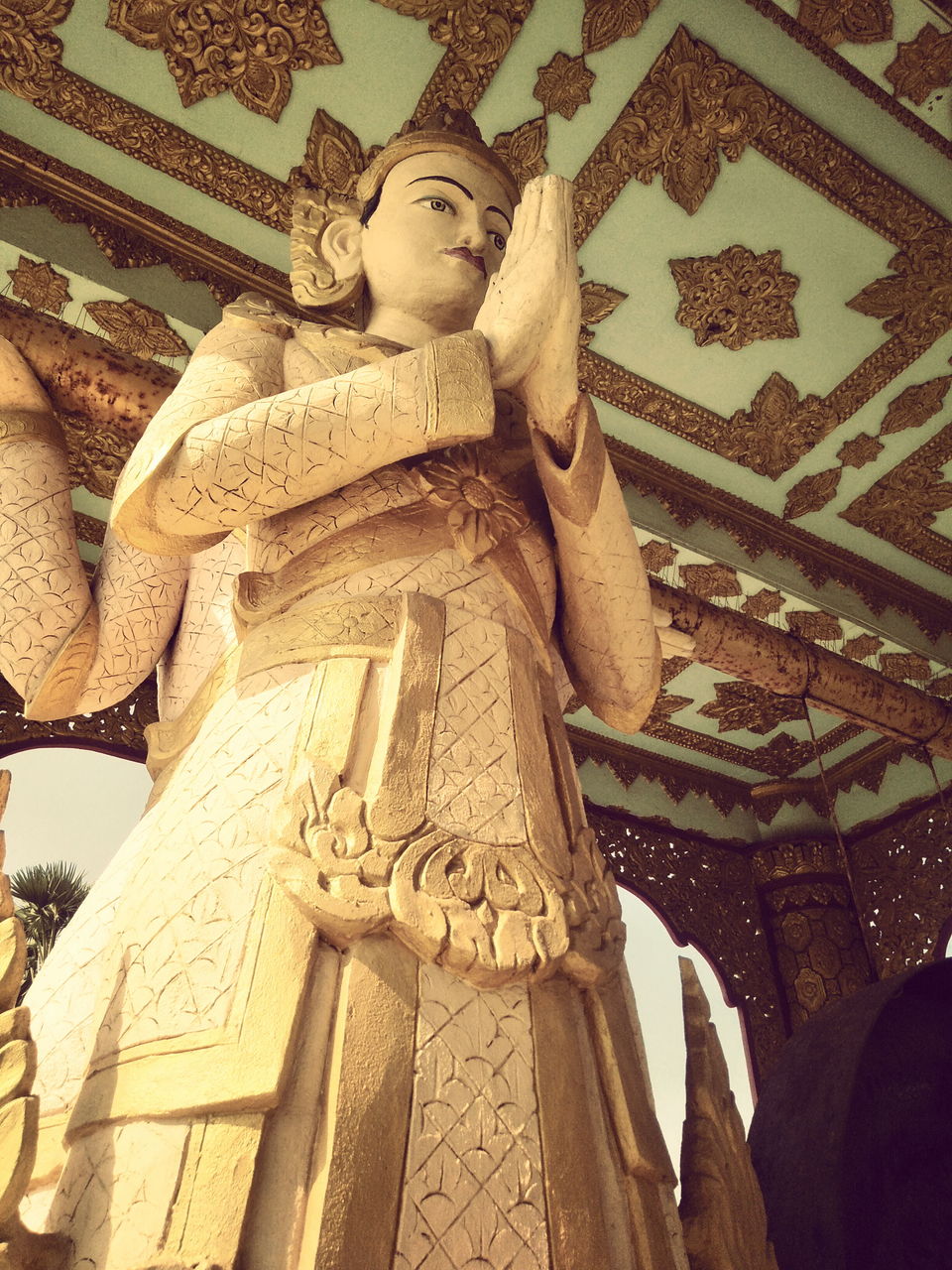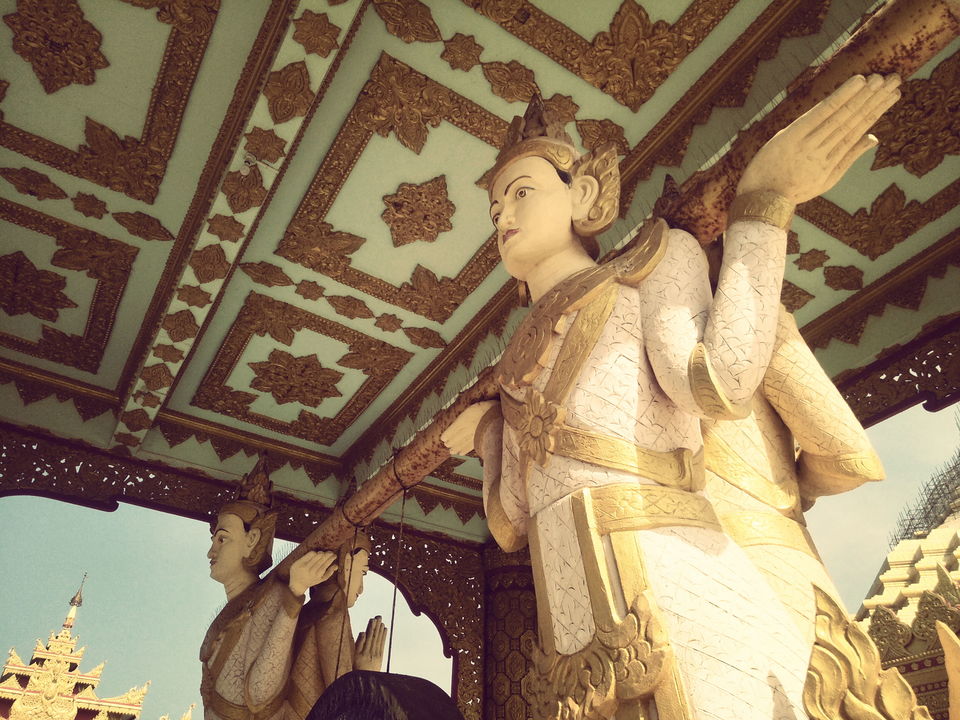 every thing is just perfect , many of them will wonder that how come this place is confined with peace even though situated near amusement and water Park, but let me clear it that song and peace of mind will never get distracted even though you are being disturbed, this place has that positive vibes widely spread all around it.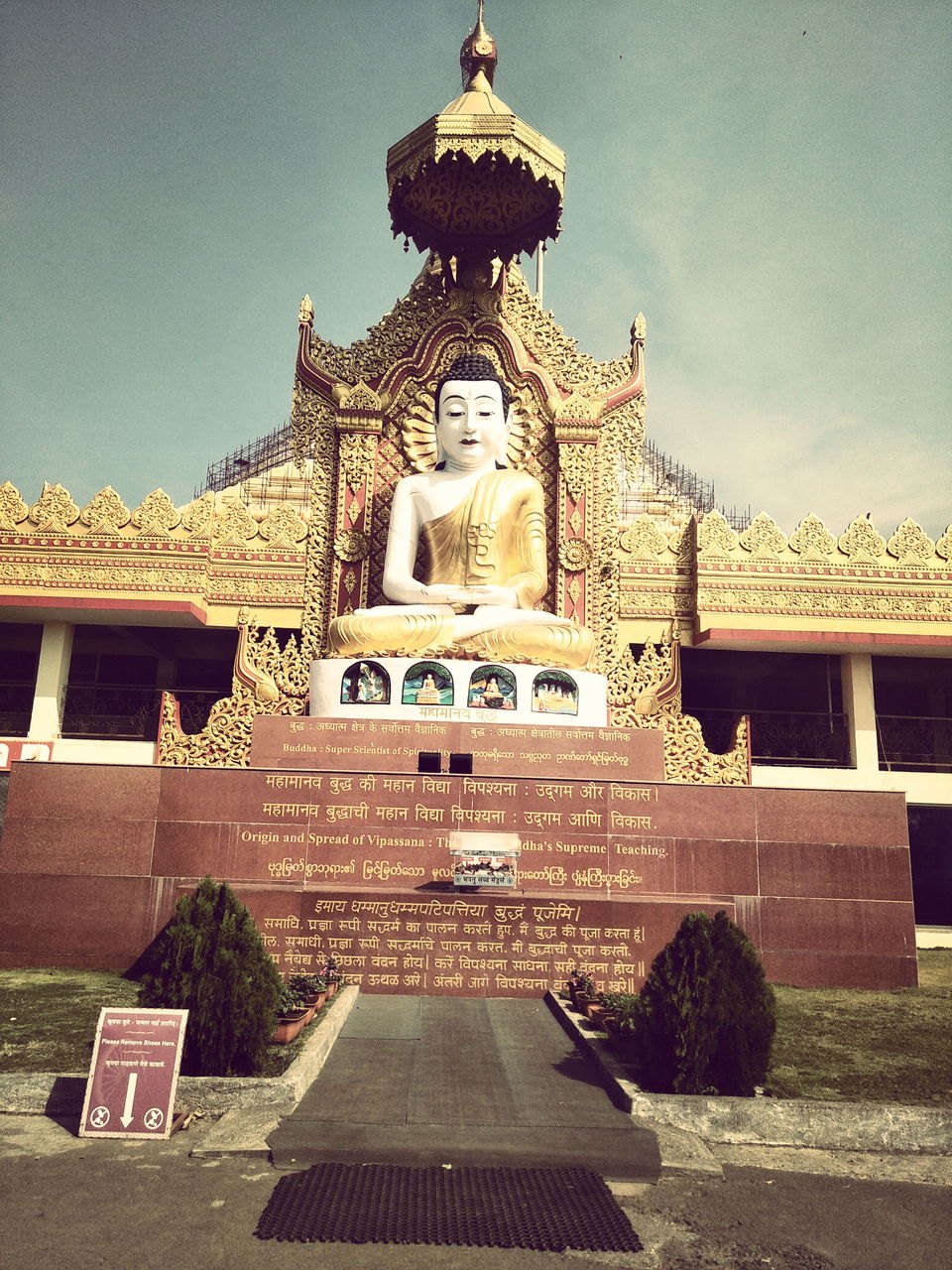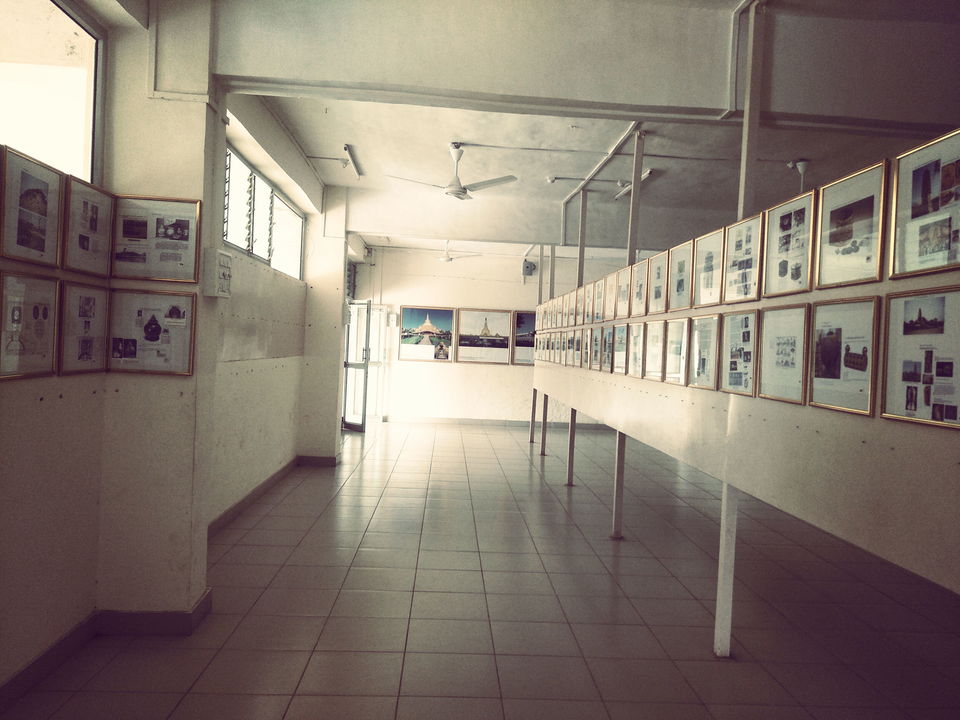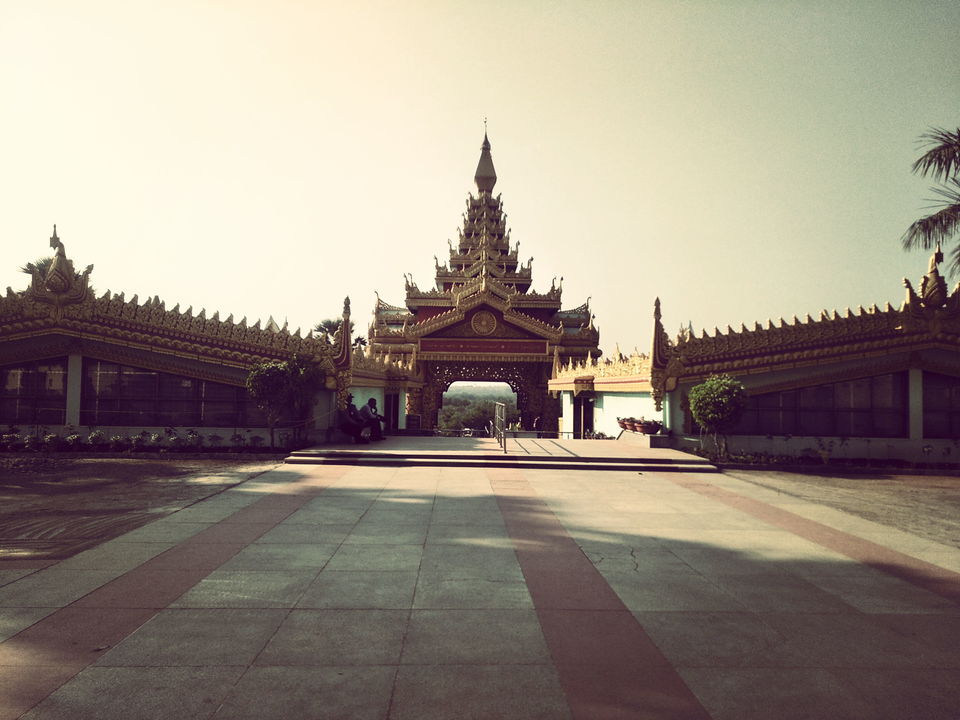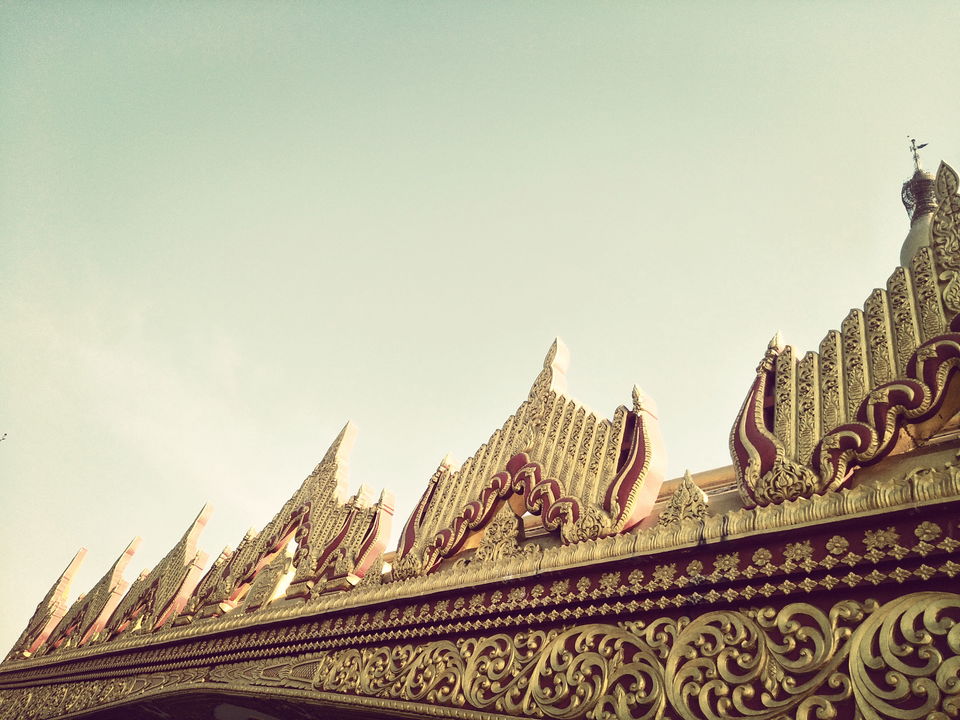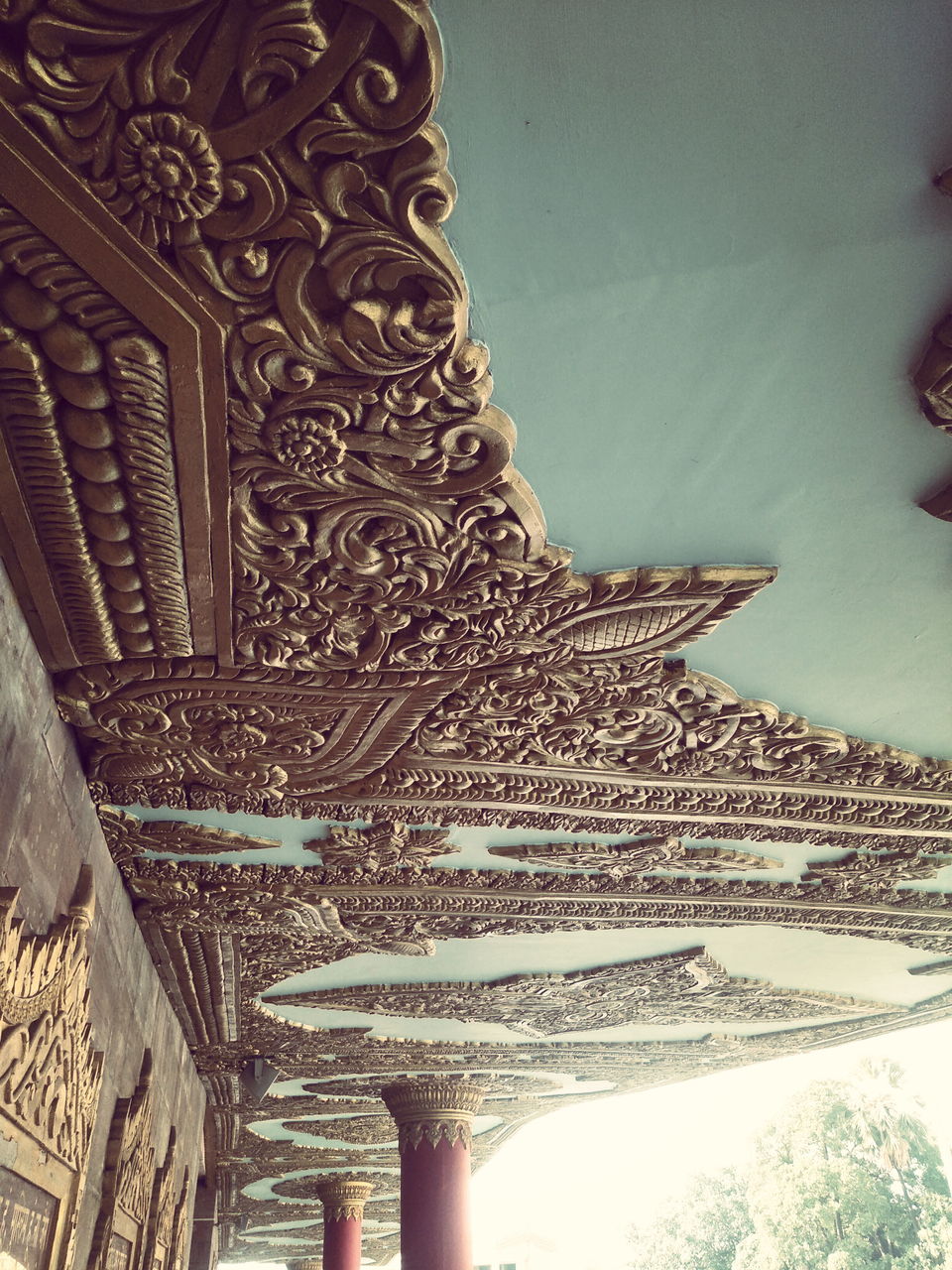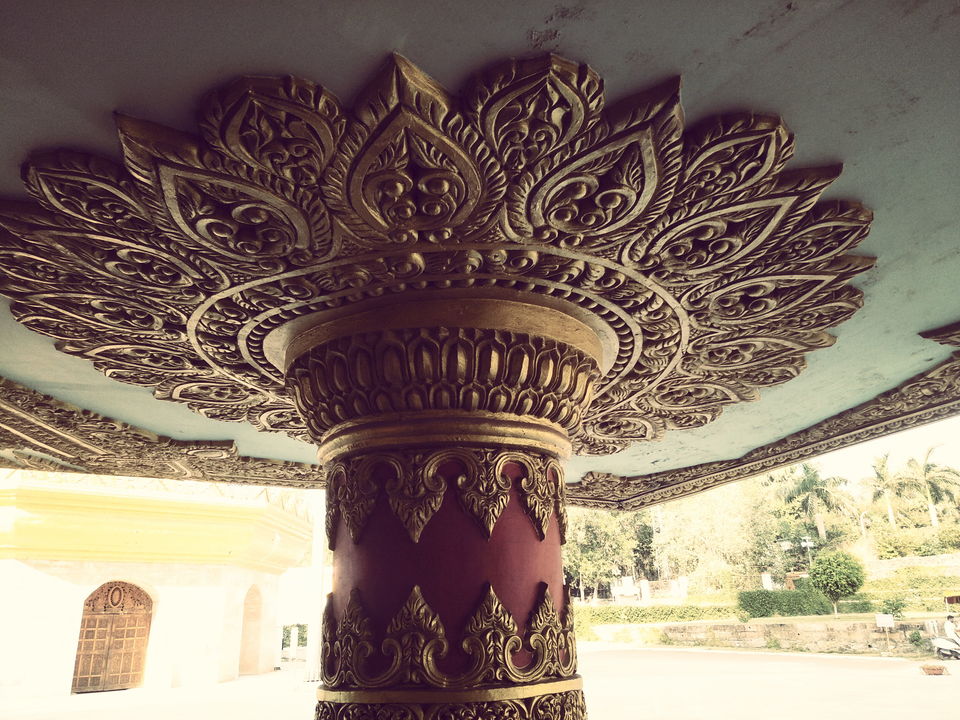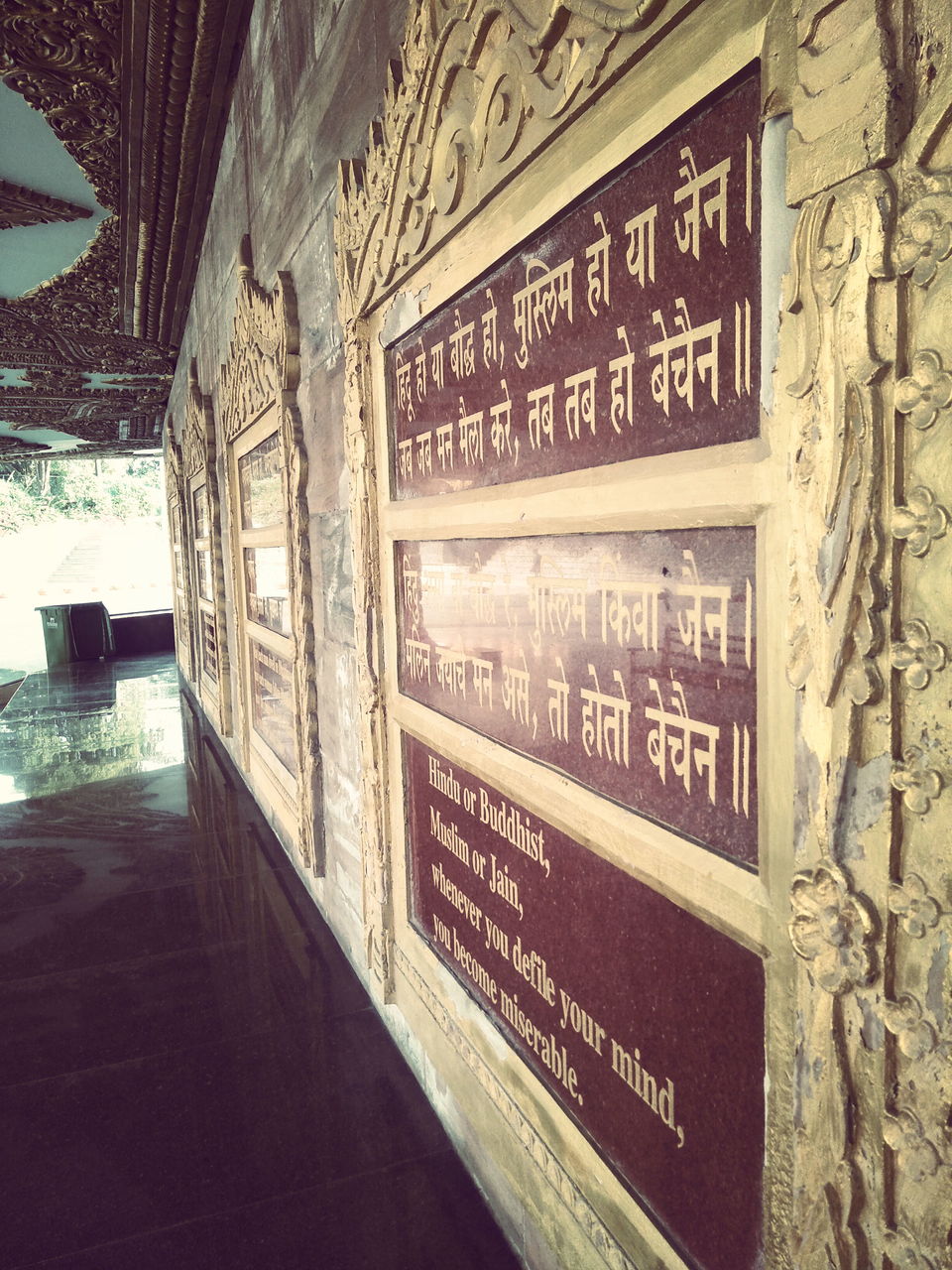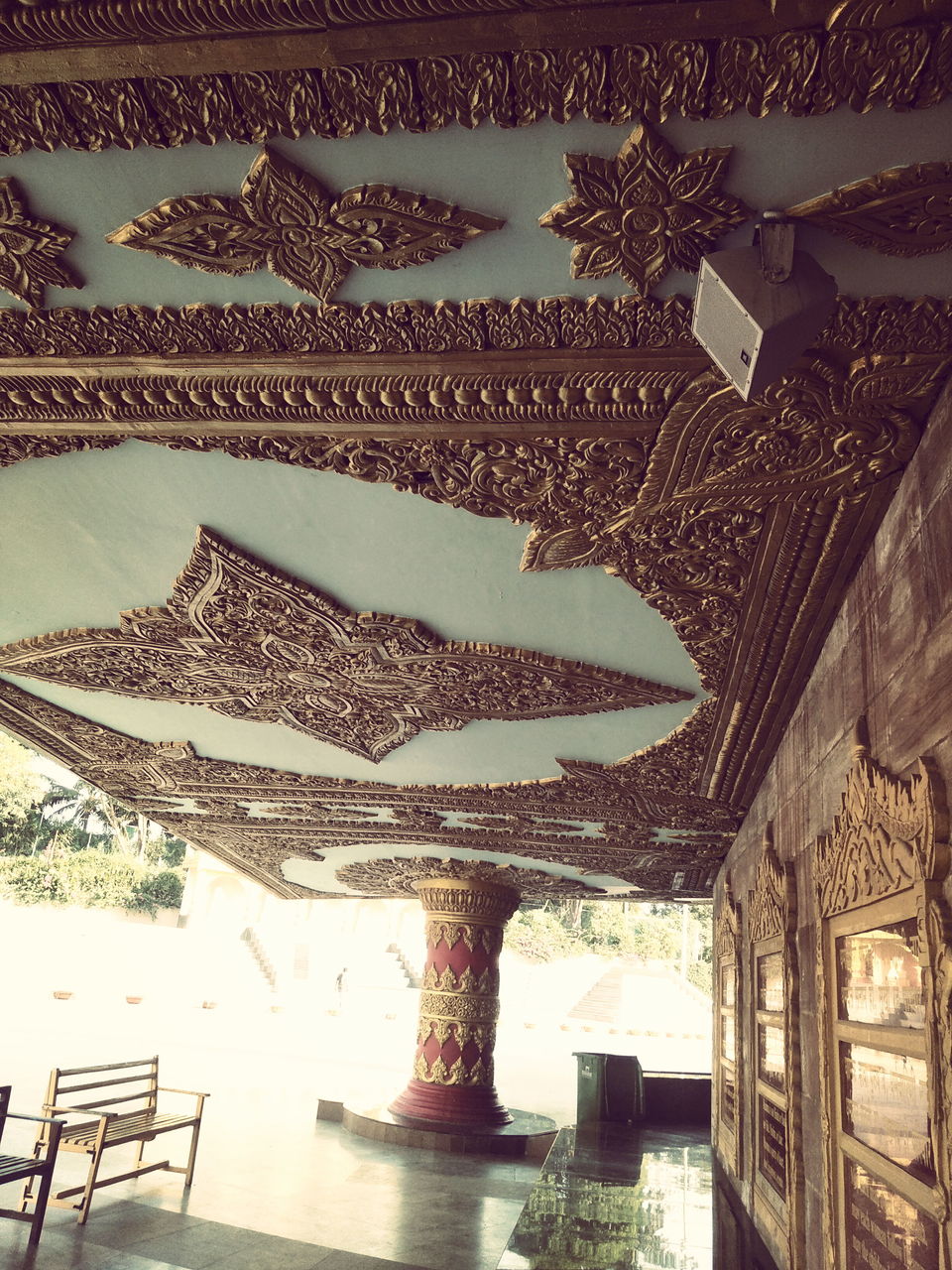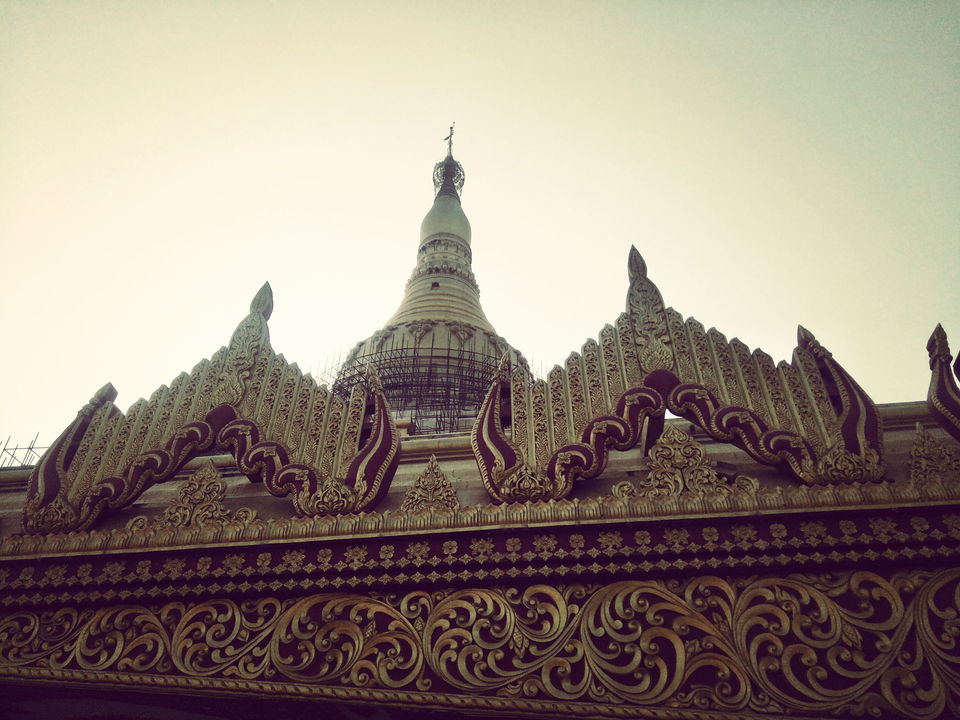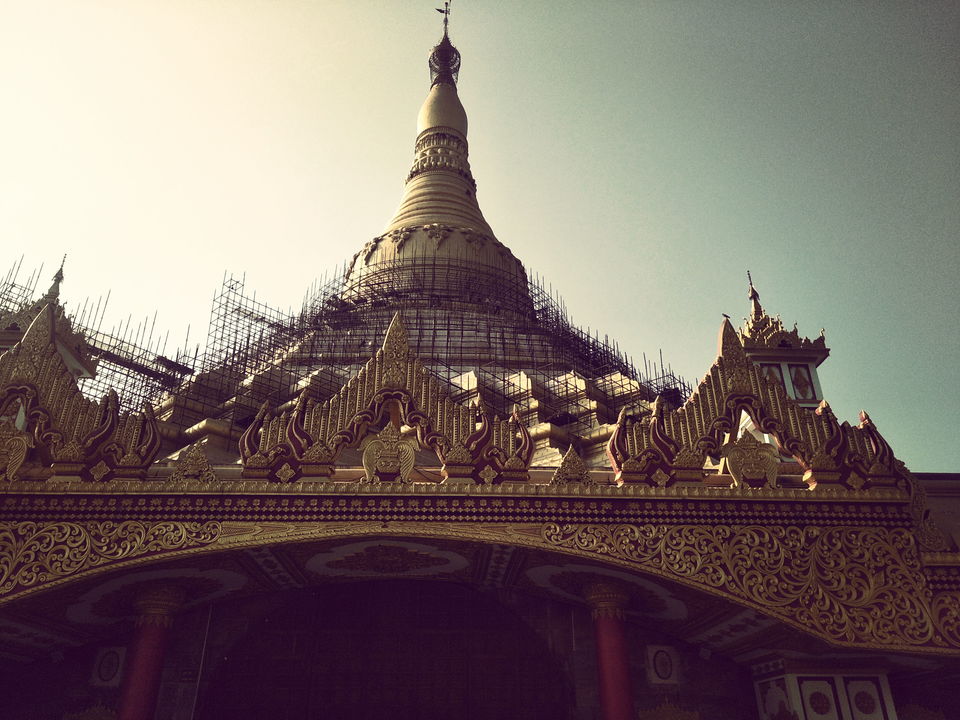 There is one section in pagoda where life of Buddha is constructed and depicted in picture which include 116 paintings , where you can donate 20/- and deposit 100/- after that they will give you one headphone and one i pod which is stored detail information of all 116 pictures, really it is very important because you will come to know how Buddhism has spread all over the world and how all of them had faced so many many problems and obstacle while spreading Buddhism.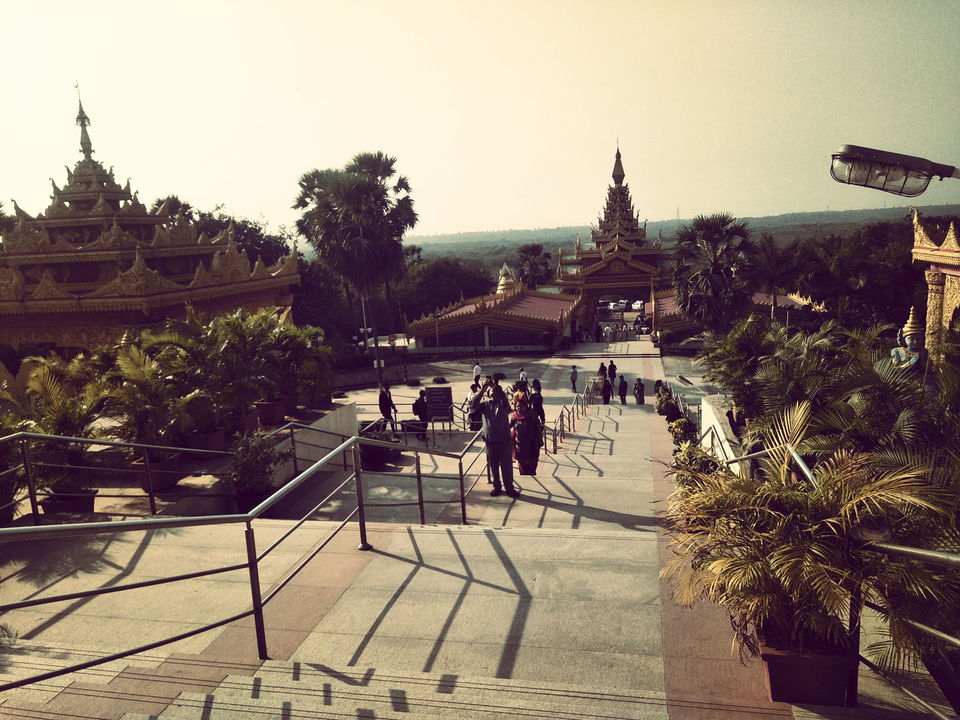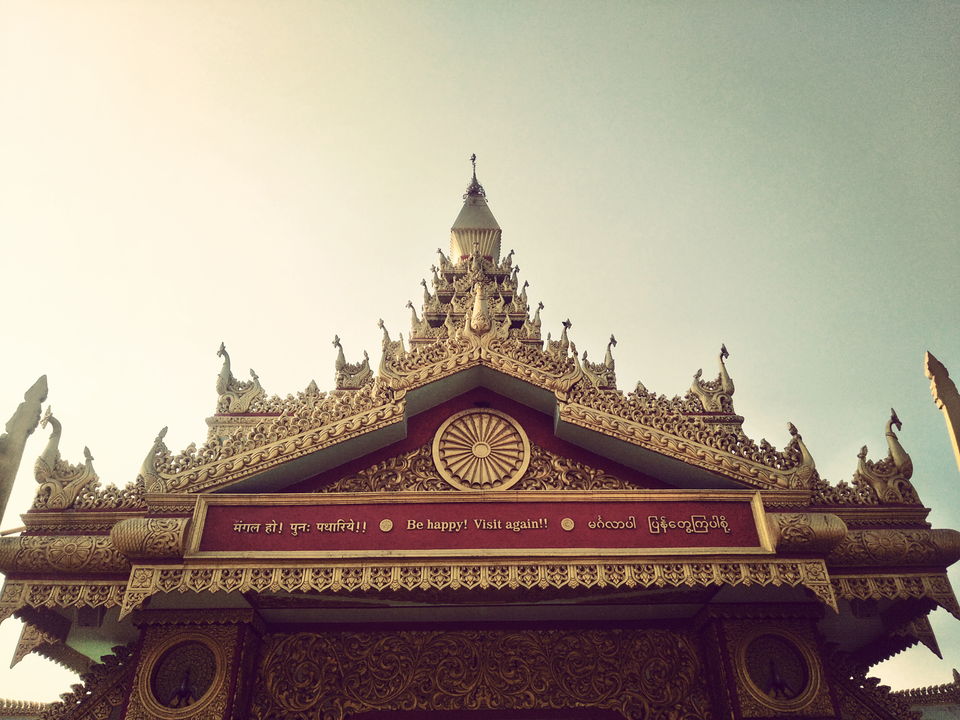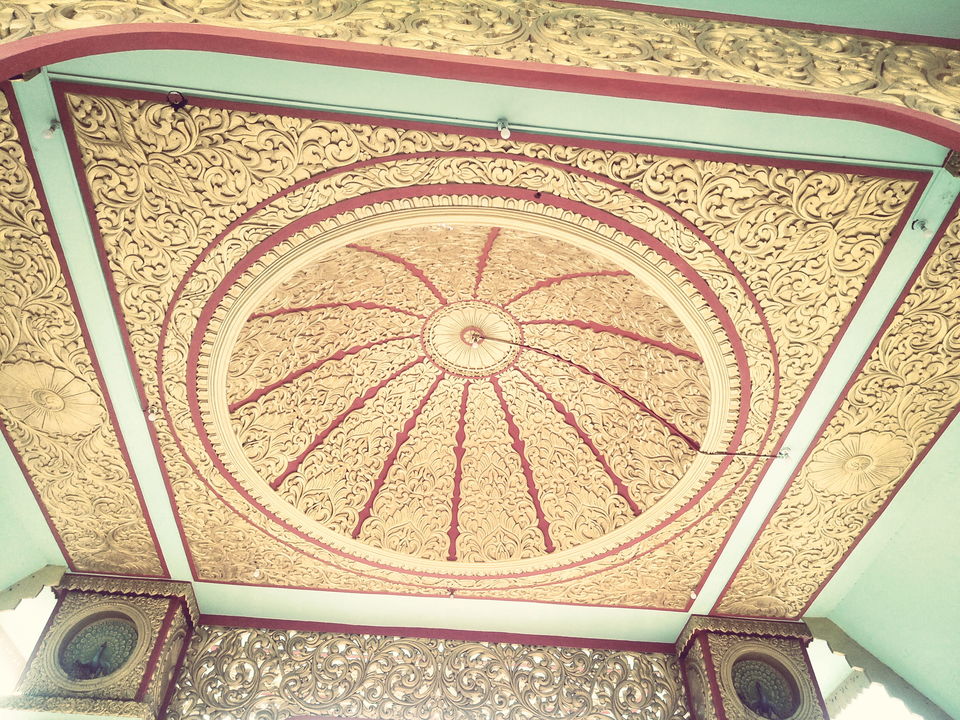 since most of the place is under CCTV surveillance it was not possible to capture all images at once, there is one small shop also on the entrance itself many books, kitchens , Sarnath decorative articles and items are available at cheap rate.
One must really visit this place and to be in the list of best place in Mumbai.